Captain Obvious is Running for President
.
Have you heard?  Captain Obvious is running for President and he is doing it the only way he knows how, by literally running in his red tennis shoes!
There is a RACE for President going on in this country, have you noticed?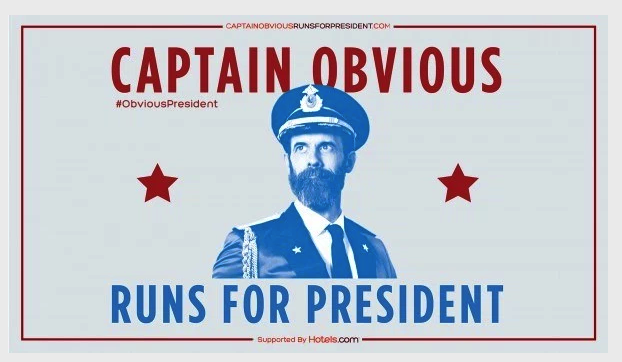 Hotels. com is supporting Captain Obvious during his race because they believe in simplicity as much as he does – and he'll need a place to sleep at night. They'll be providing him with running shoes, socks, shorts and everything else he needs for his run.
They see the presidential race as a creative opportunity to utilize Captain Obvious as a way to be a part of, share in the broader cultural experience and to engage.
Simply following his twitter feed and he will give you a dose of simplicity and a dose of the funniew, which campaigns today lack.