London is undoubtedly one of the world's tourist hotspots, there's so much to see and do that you can actually live there and not get to experience everything that London has to offer. In fact, there's even an old saying 'if you're tired of London, you're tired of life' which summarises nicely how much this city has to offer. But what should you prioritize on your trip to England's capital?
Here's a quick bucket list of 10 things you should tick off. 
Experience Kew Gardens
The long tube journey to Kew Gardens is definitely worth it to experience one of the "largest and most diverse botanical and mycological collections in the world". With 300 acres to explore Kew Gardens is a full day out and is perfect for some downtime from the hustle and bustle of the city.
Look down on London from Hampstead Heath 
Hampstead Heath is the garden of North London's and is a very popular picnic spot on warmer days. Climb Parliament Hill for spectacular views across London and if you visit in summer then take a dip in one of the lakes.
Visit the Sky Garden
For fancy and free views across London then make a trip to the Sky Garden's viewing gallery in London's famous Walkie Talkie building. Enjoy a cocktail or two amongst the urban jungle or dine at one the Gardens restaurants.
Go to the Theater
You can't visit London without going to The West End and watching one of the many Broadway shows. You can be dazzled by spectacular costumes and sing along to world-famous music for a night that you won't ever forget. 
Eat at Borough Market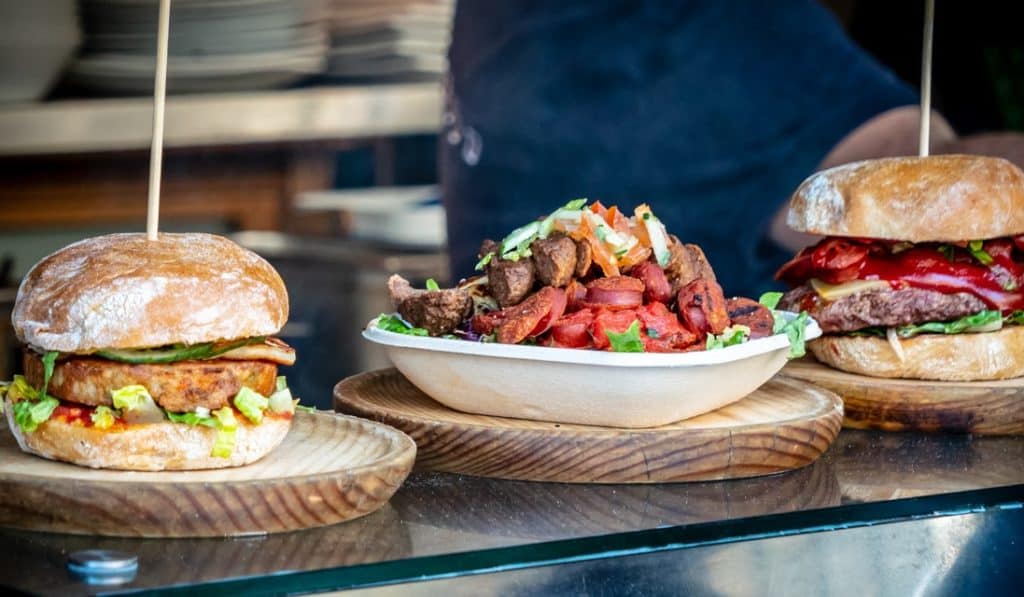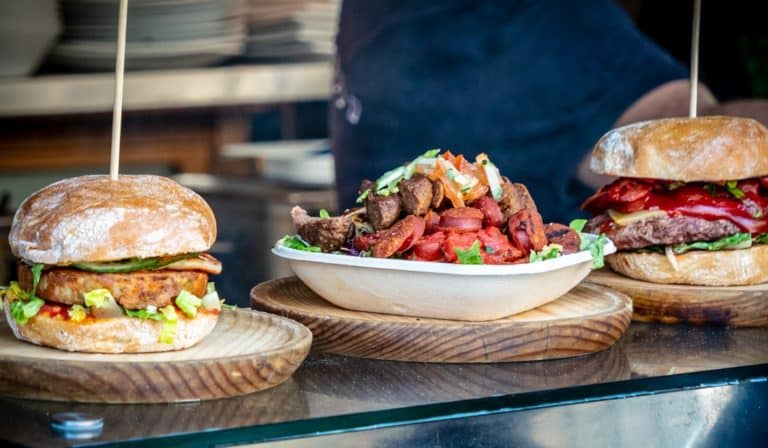 Tantalize your tastebuds at the world-famous Borough Market where you'll find some of the best street food and produce that London has to offer. Most of the market is also undercover so you'll be safe to enjoy a bit come rain or shine.
Buy a houseplant from Columbia Road Market
Columbia Road Market opens every Sunday come rain or shine from 8 am – 3 pm and sells an oasis of flowers and plants. It's practically a student right of passage to buy a house plant here, so why not grab a little cactus to put in your hand luggage. 
Paddleboard the River Thames
For the adventurous out there why not take in a different view of London by paddleboarding the river Thames. Some tours even combine the adventure with a little eco-action and let you collect litter on the way. Good exercise for you and good for the planet.
Watch a street performer at Covent Garden
The cozy and old fashioned indoor market of Covent garden makes it perfect for a winter day. Wrap up warm and watch some of the best street entertainment in the city with a hot chocolate from a local cafe. 
Visit Camden Market
Although a very tourist-heavy part of the city, Camden Market has to be on your bucket list. This eclectic high street is an experience in itself and coupled with fabulous street food and unique independent shops os one not to miss. 
Visit At Least one of the Museums 
If you're looking for free things to do in London then look no further than one of London's many museums, gaze at dinosaur bones in the Natural History Museum, Mummies in The British Museum or works of art in the Tate or National Gallery.