CAPTURE THE COLOUR:  A photo contest put on by travelsupermarket.com
BLUE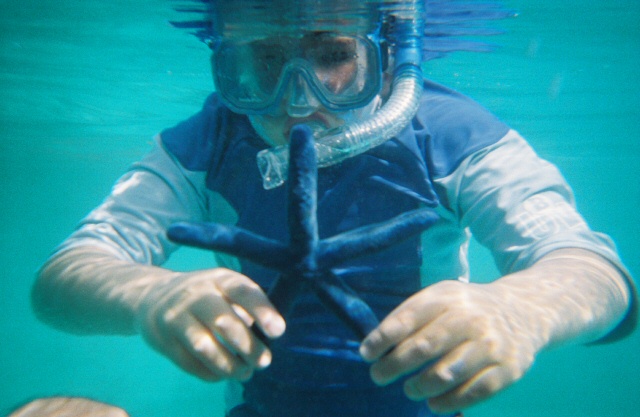 I was at Castaway Island, Fiji, when this shot was taken.  The blue starfish are everywhere lying on the beach and in the waters.  They just add to the charm of this incredible place.  This is my son Christian holding it.
GREEN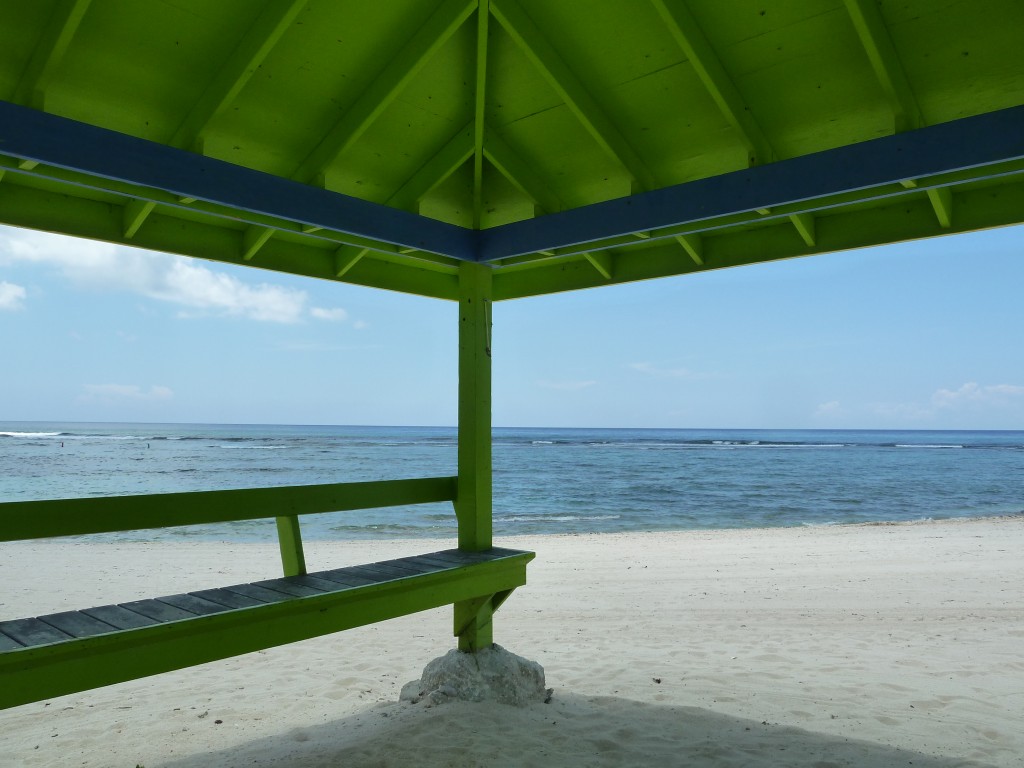 I was walking the beach in Boddentown, Cayman Islands when I came upon this covered bench.  It was a beautiful, clear day at the beach and was so peaceful, that I decided to sit for awhile.  So much different that Seven Mile Beach on the other side of the island.  No one was around for miles!
RED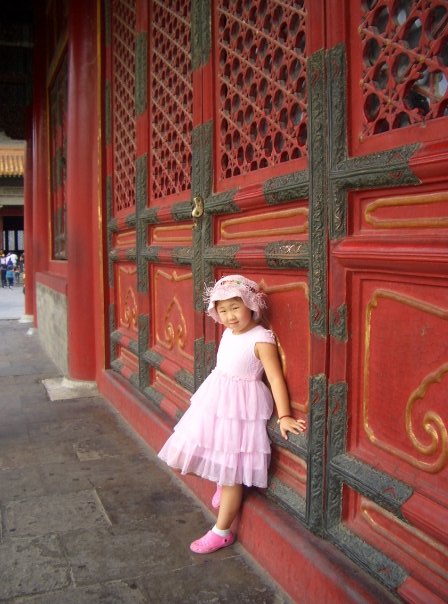 There she was, standing against that beautiful red door in Red Square in Bejing, China, in her cute little pink dress, all dressed up, and I could not resist to take a photograph of her.
WHITE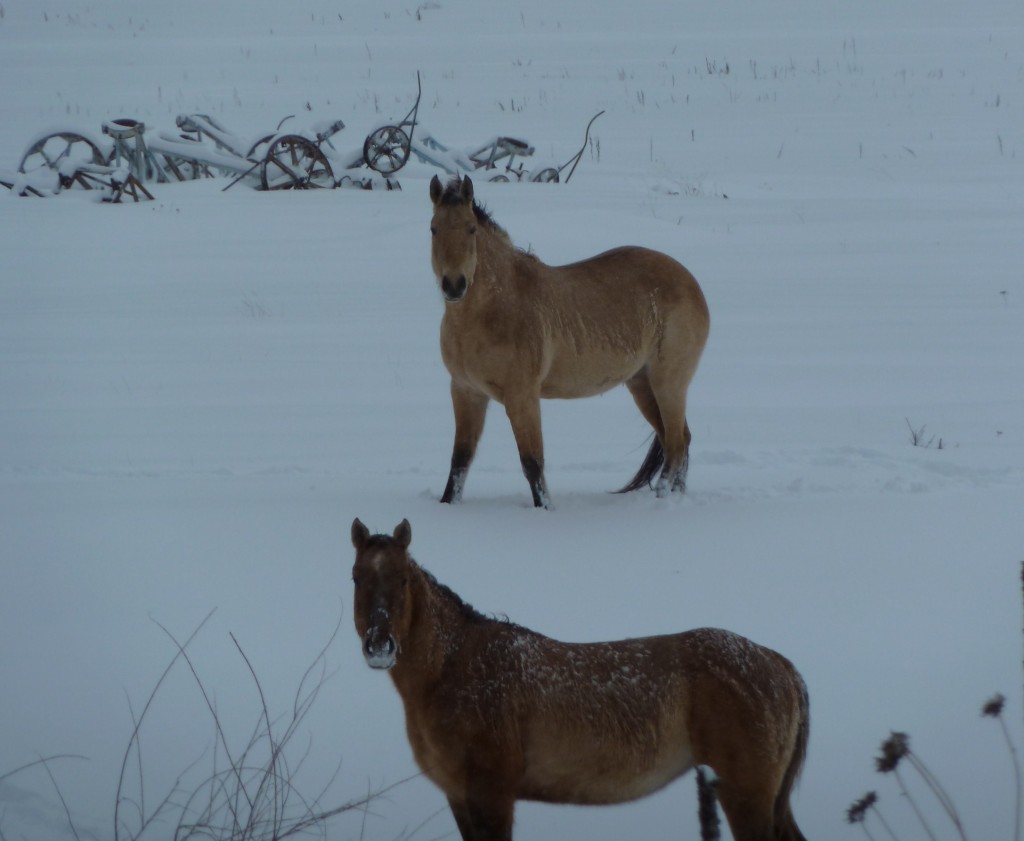 This photograph was taken on the way to the ski lifts in Pagosa Springs, Colorado, USA.  They were just standing there on the side of the road, staring deeply into our eyes, as we stopped to take a look.  They were majestic and it was a peaceful moment.
YELLOW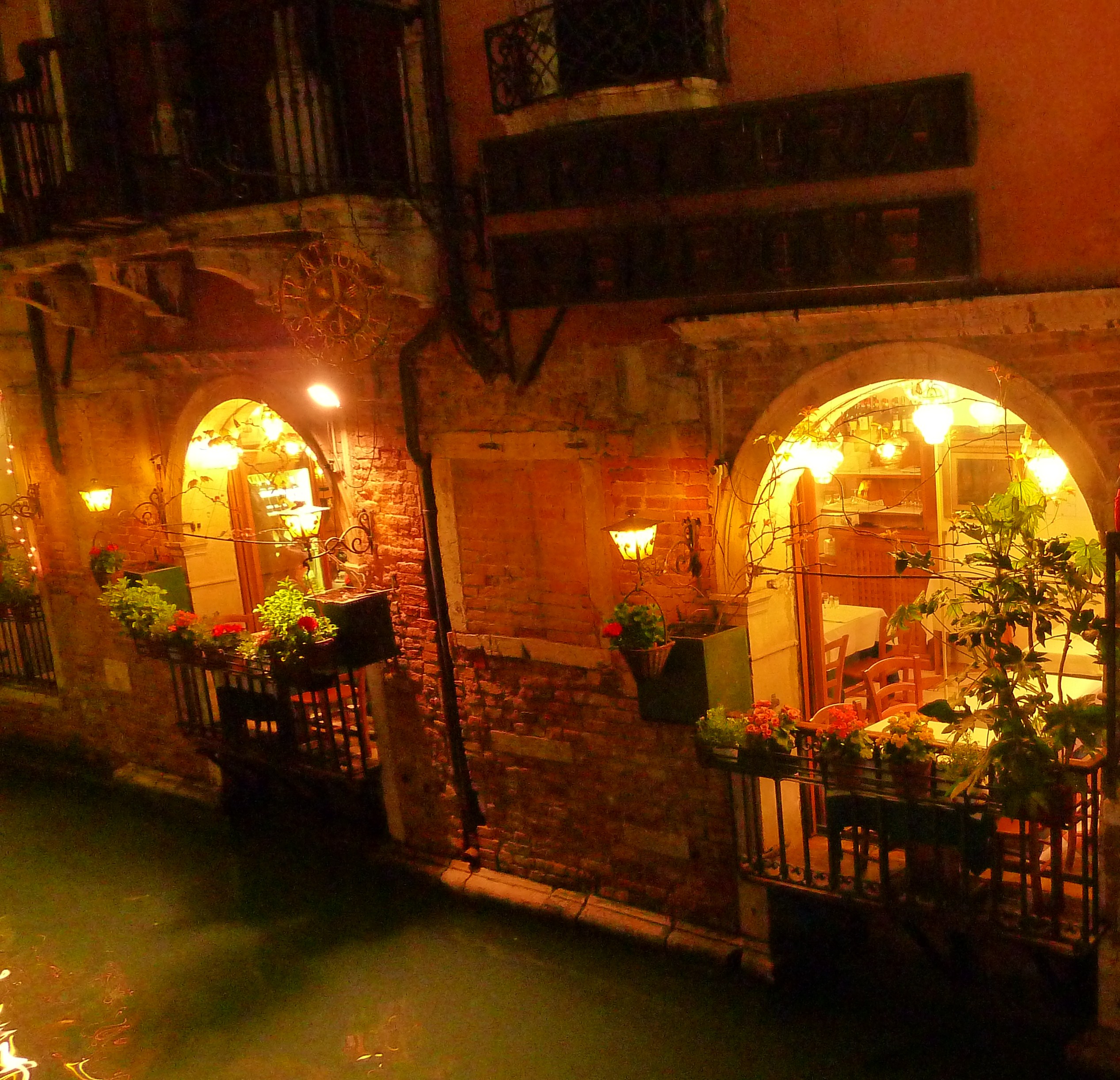 This is my all-time favorite place (a bridge next to a restaurant) to take a photograph in Venice, Italy:   Trattoria Sempiene at night.