By Cacinda Maloney
If you are following along in my series on Costa Brava, Spain:

Post #1: Costa Brava: Spain's Northeast Coast, getting there
Post#2: Girona, Spain: Diamonds are a girl's best friend
Post #3: So, you want to go to Spain's Brave Coast: Seaside LEstartit
Post #4: Medieval villages along the Costa Brava of Spain -Begur
Post #5: Where to stay in Begur: Hotel Aigua Blava
This is Post #6: Charming Medieval Villages along Costa Brava, Spain: Peratalada to Pals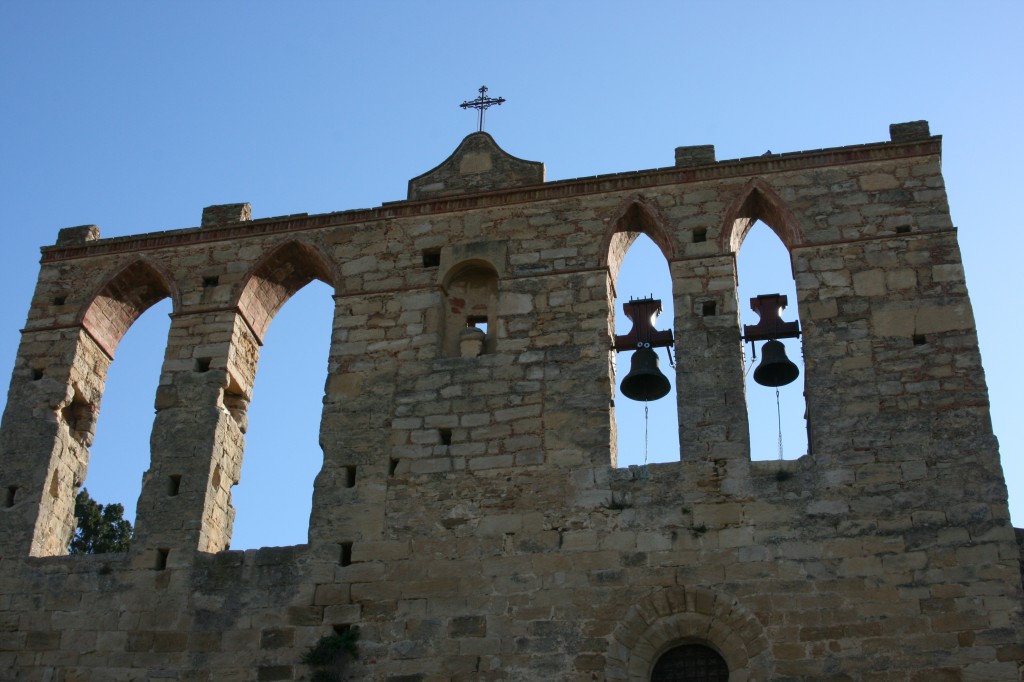 Time stood still, as we entered into the walled village of Peratalada, a few kilometers from the Mediterranean Sea in the Catalonia region of Spain.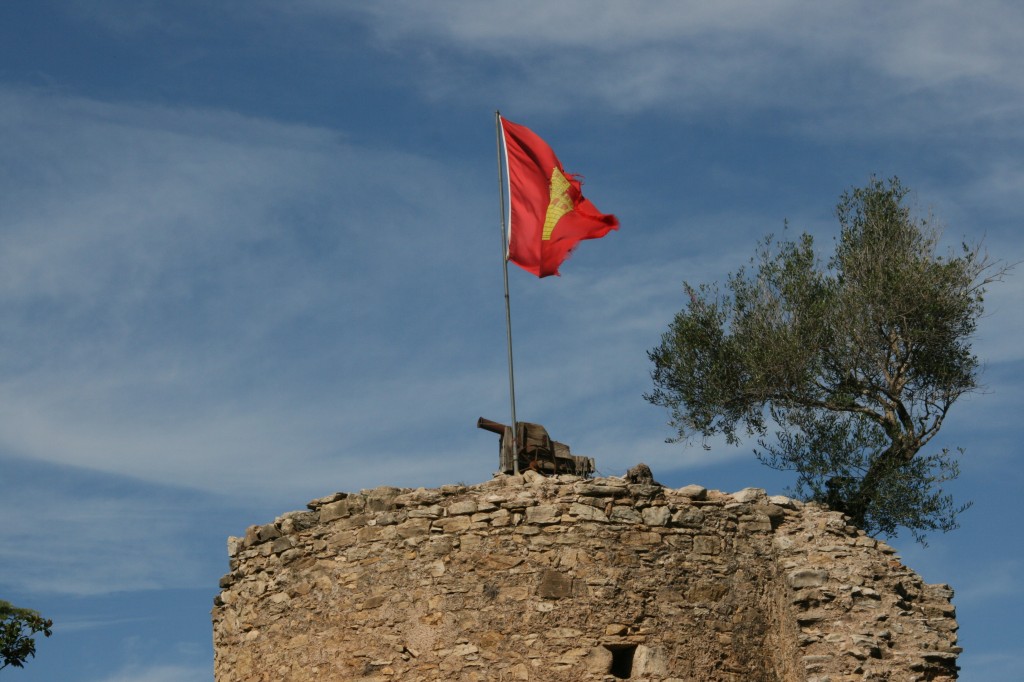 I could barely wait to see what was around the next corner. The best way to tour Peratalada is to lose yourself in its medieval streets on an electric bike. I remember as a little girl, hopping on my bike to explore my tiny neighborhood. Each turn representing a new adventure. We rented our e-bikes from Roda D'or. They were really fun and easy to ride, so you should at least consider them, as it is a great mode of transportation. They are modern and fun! You should check out their website, as they list the routes and the pricing. They are located in a refurbished, stone building bike shop in the center of town.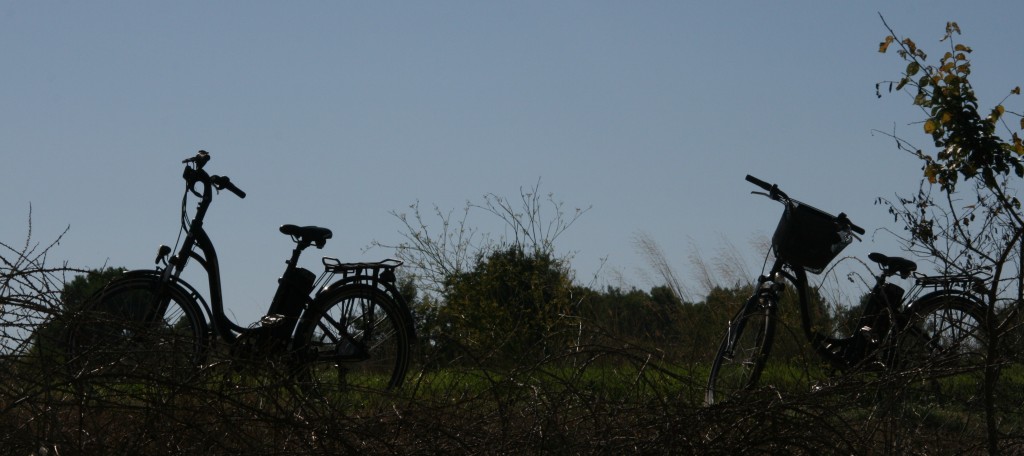 We rode for about two hours through the villages from Peratallada to Pals, going through the countryside, past apple orchards and farms, winding our way from village to village. I thoroughly enjoyed the breezy ride as I zipped along easily on my stylin' e-bike. It was a great way to get a little exercise and was exhilarating all at the same time.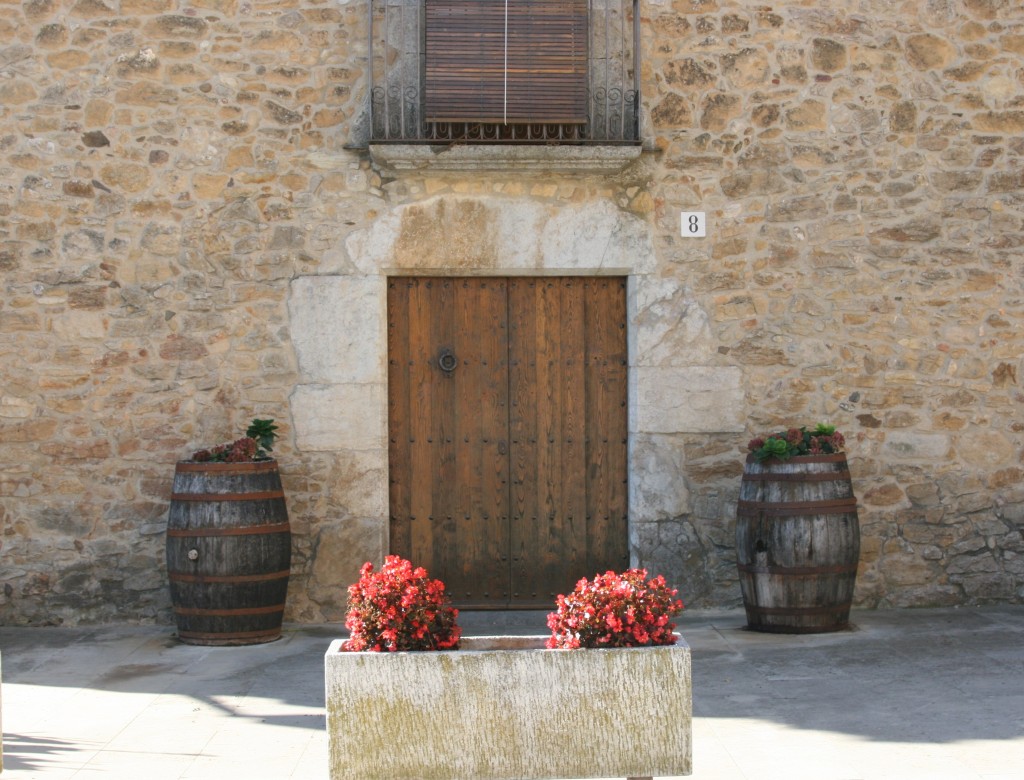 This is a very charming, lovely, and peaceful corner of Costa Brava to visit. The old Gothic Quarter was declared a Historic-Artistic Site according to the Spanish Tourism Board. Something about old mortar and stone intrigues me. The entryway was rough, and untouched, with wooden doors and wrought iron window covers.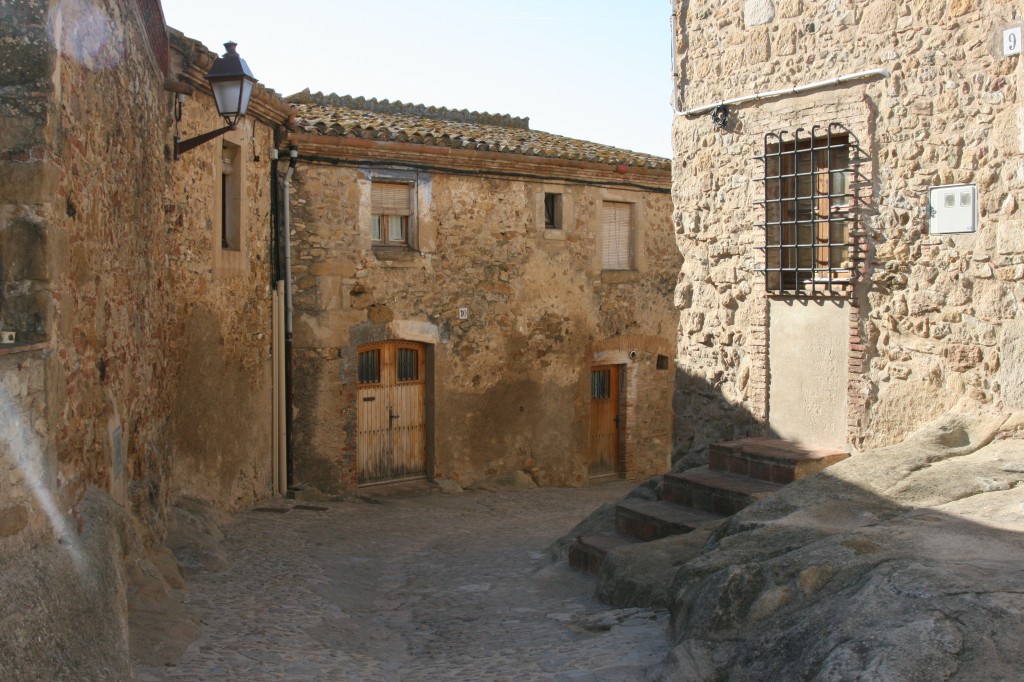 Then, as you walked further into the cobblestoned town, it is refurbished with charming restaurants and shops.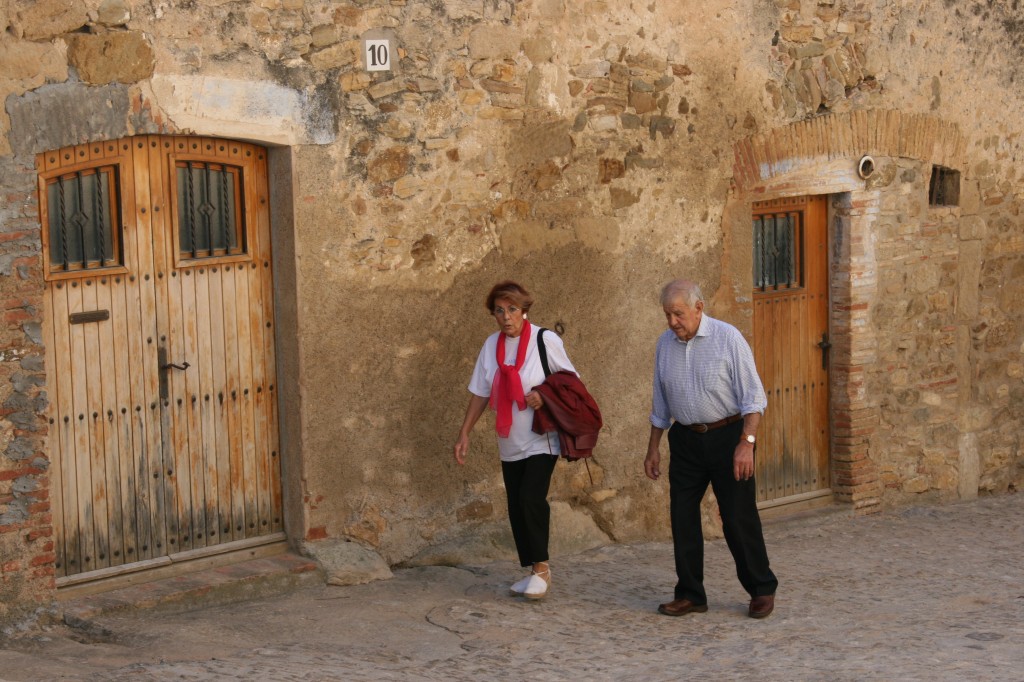 I noted a few, wealthy-looking, vacationing European retirees walking thru town. For me, this is a place where I want to go to relax after my bicycle ride. A place you want to lose yourself with your friends and a glass of full-bodied, red Spanish wine at a restaurant like La Roca.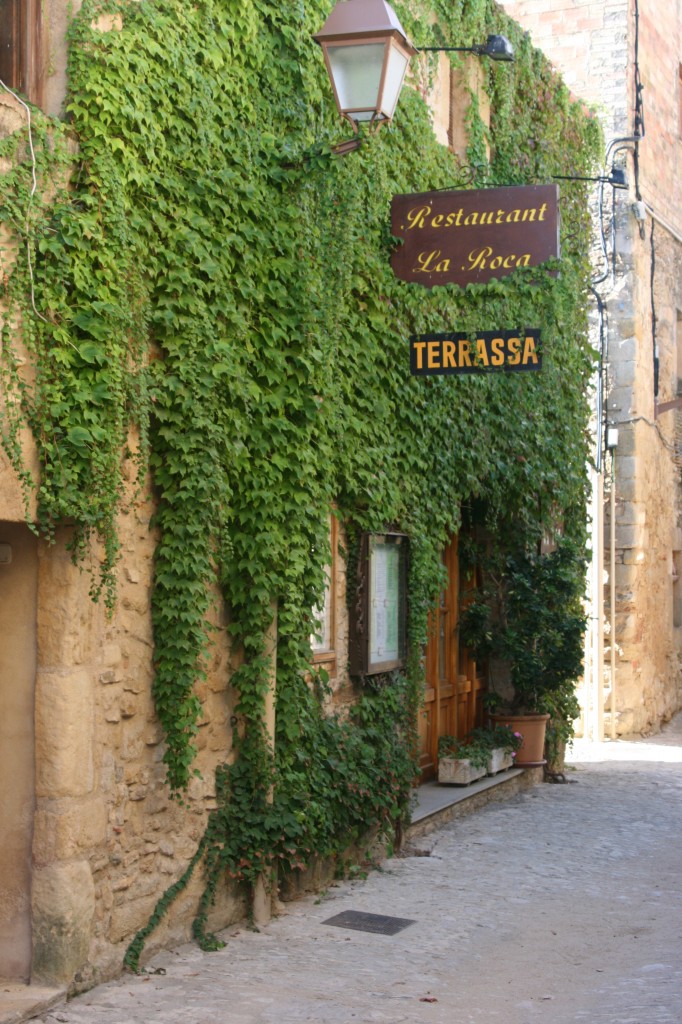 Many of the restaurants have the dark green vines growing on the jagged stone walls with flower boxes out in front.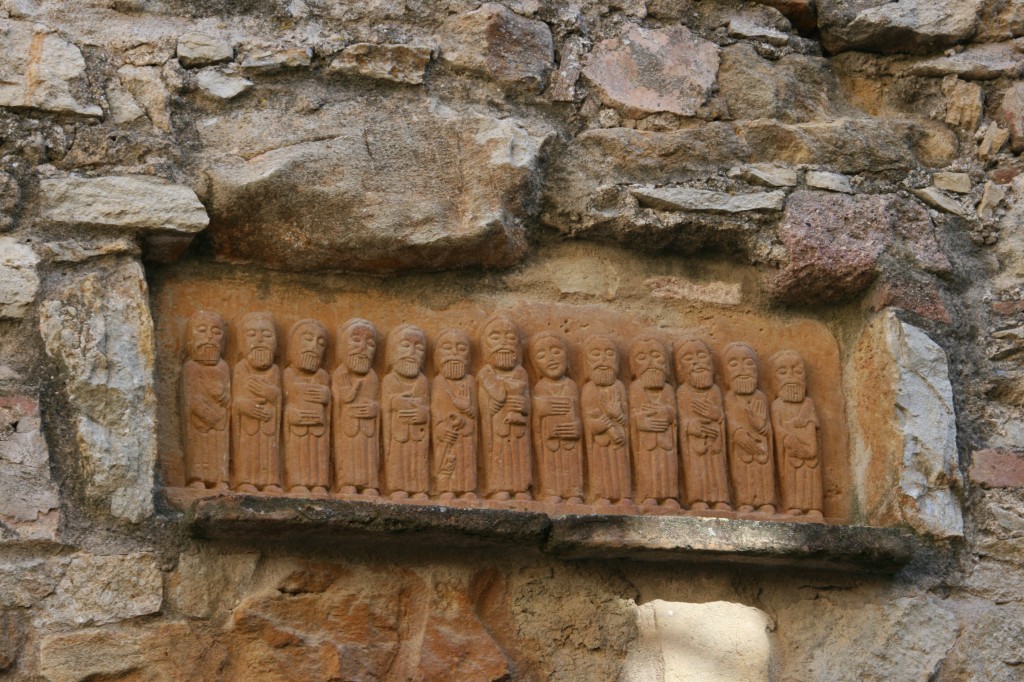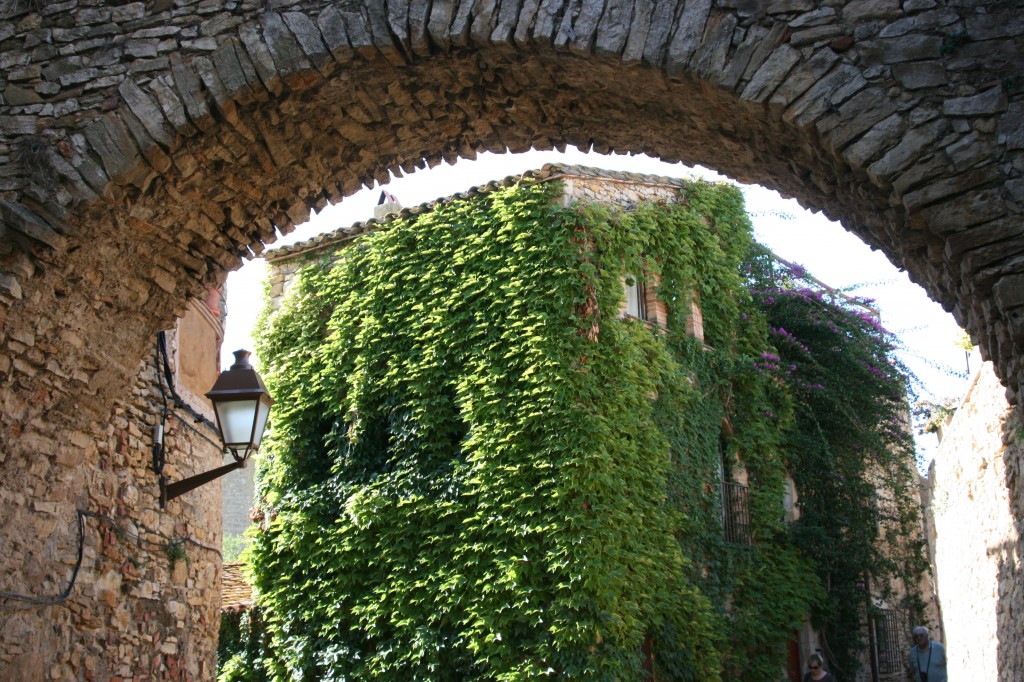 I love the masonry work and as I wind through the pathways of stone and arches, I think of the time in history when towns were built like this due to continuous warlike confrontations.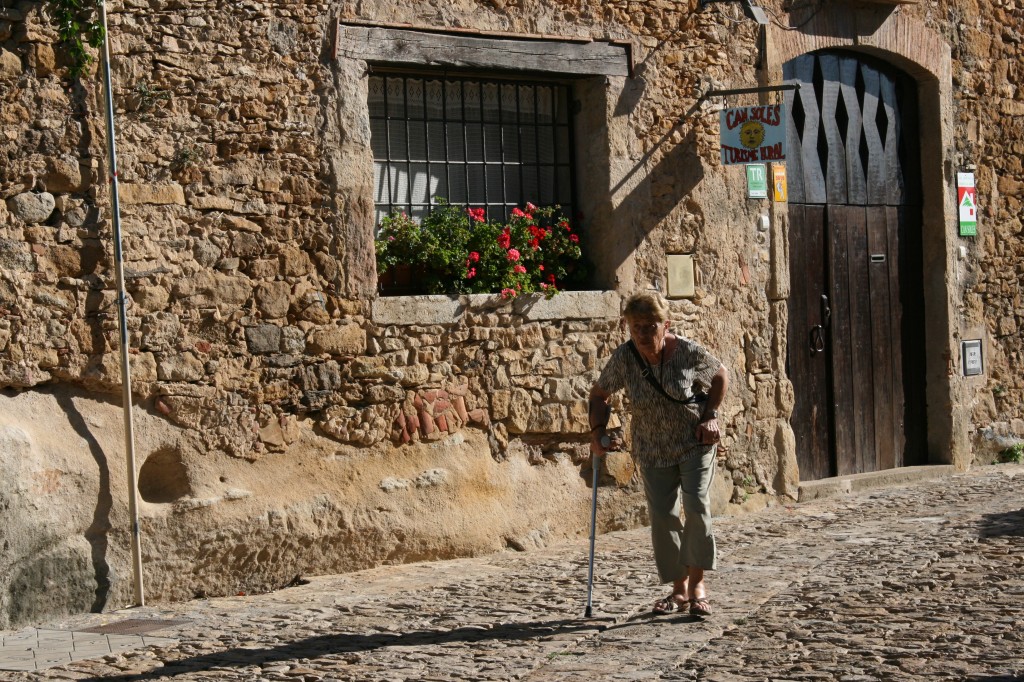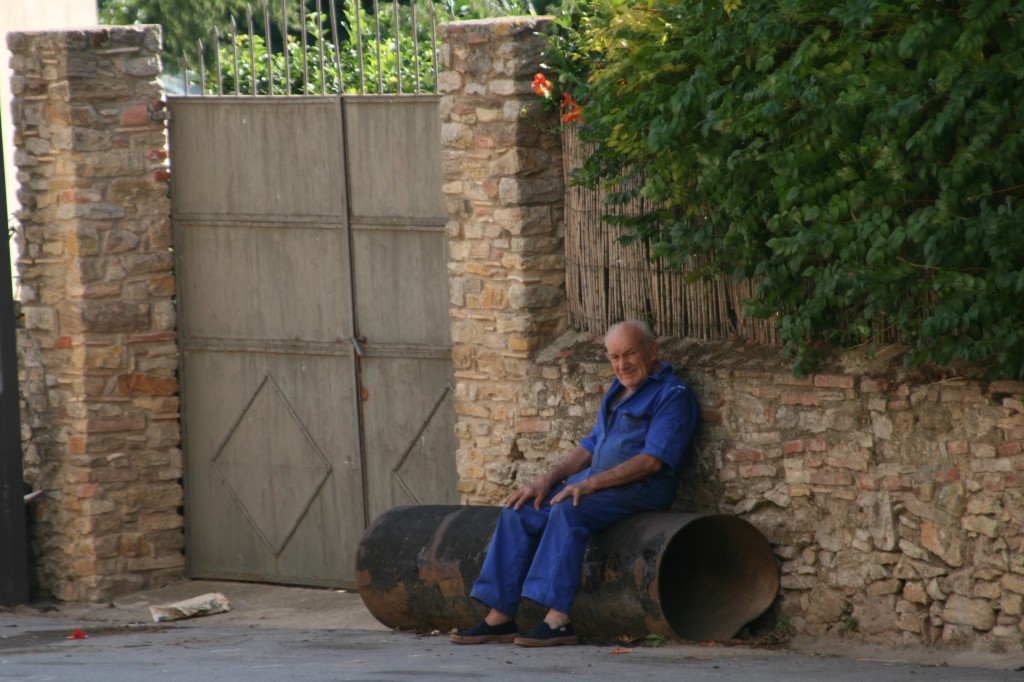 On my travels, I like to people watch and wonder about the lives of others. Forever curious, I imagine stories about their lives and what type of adventures and struggles, both good and bad that they have experienced.
These two villages are a must-see on your trip to the Costa Brava area of Spain. I think you will enjoy it as much as I did.
Disclaimer: My visit to Peratalada and Pals was sponsored by the Costa Brava Tourism Board. Opinions noted here are entirely my own.