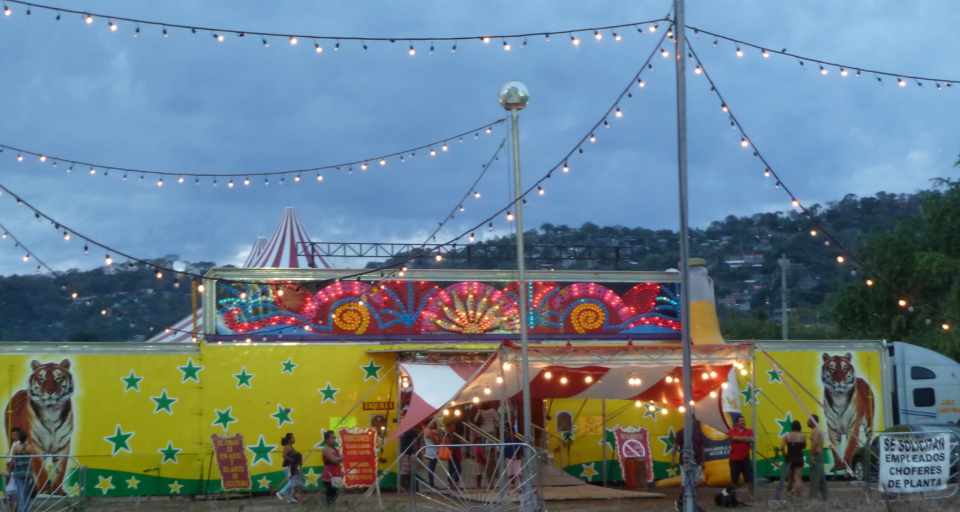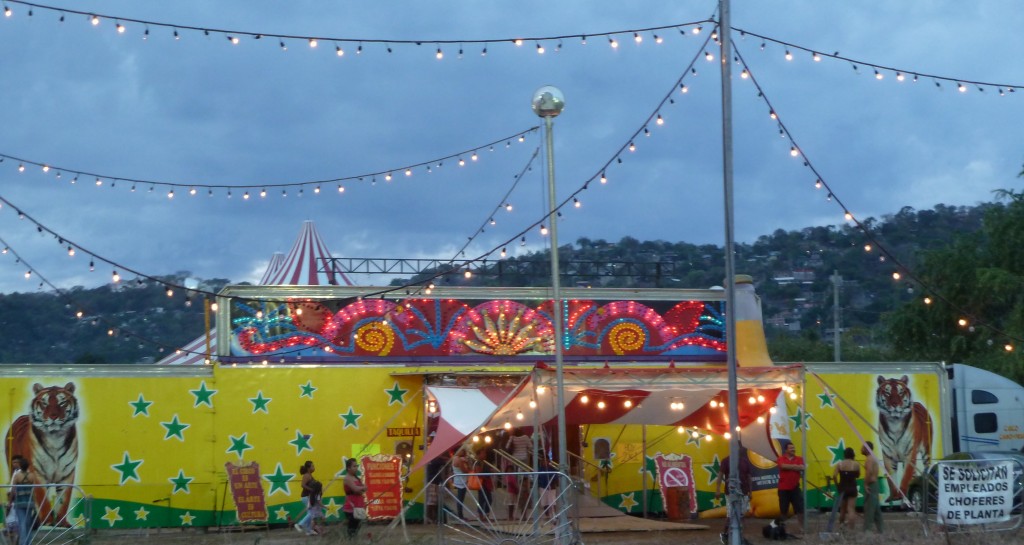 Circo Chino de Peking:  Have you ever been to a circus in a foreign country?
We tried it in Mexico and I have to say that my family truly enjoyed it.  It is so much different than going to the circus in the United States.
First of all, it is like the most exciting thing going on, so there is a buzz around town that "the circus is in town"!
Then, the tickets are so cheap, as compared to what you get at Cirque de Soleil in Vegas.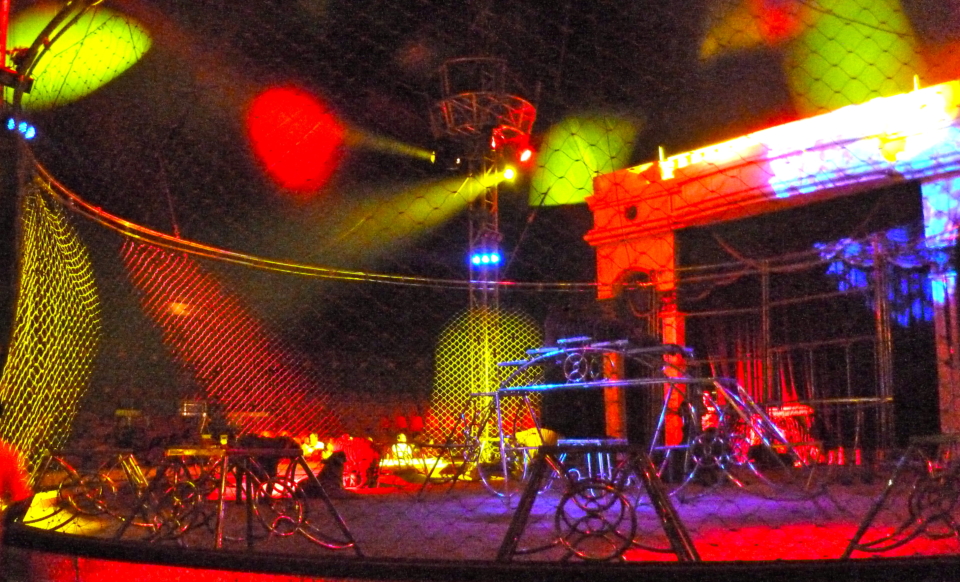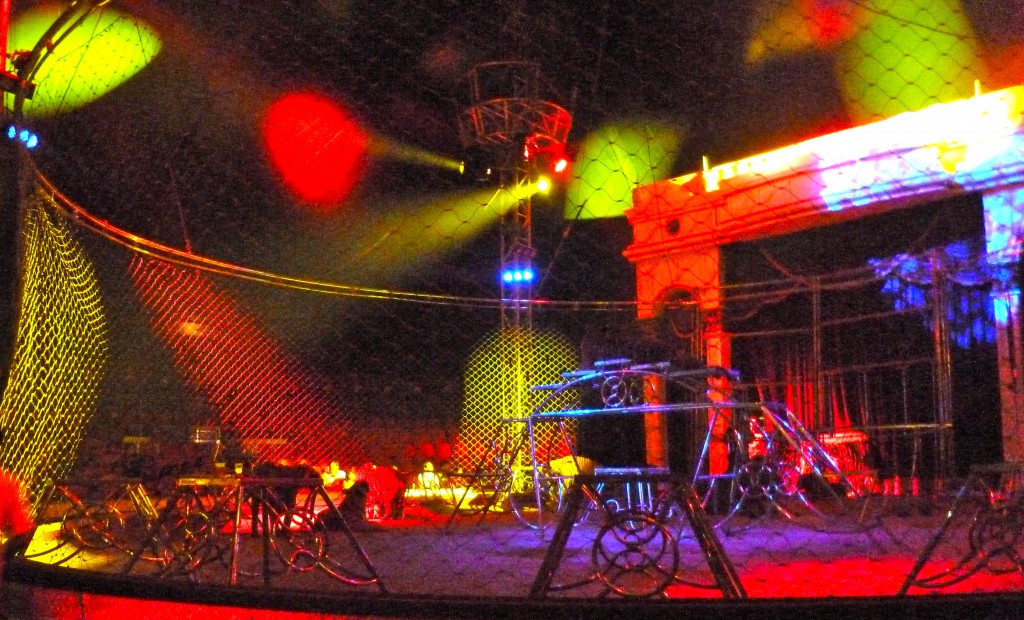 Even when you buy their most expensive ticket (which is cheap in comparison),  your seat is within a few feet of the stage where the exotic animals are prowling the stage.  There is only a wire fence and you, with virtually no other barricade.  Attend at your own risk! (I told you I was the adventurous type!)
This circus was called Circo Chino de Peking, in other words, the Chinese Circus from Peking, and yet it was in Zihuatanejo, Mexico.  What a cultural experience! ha!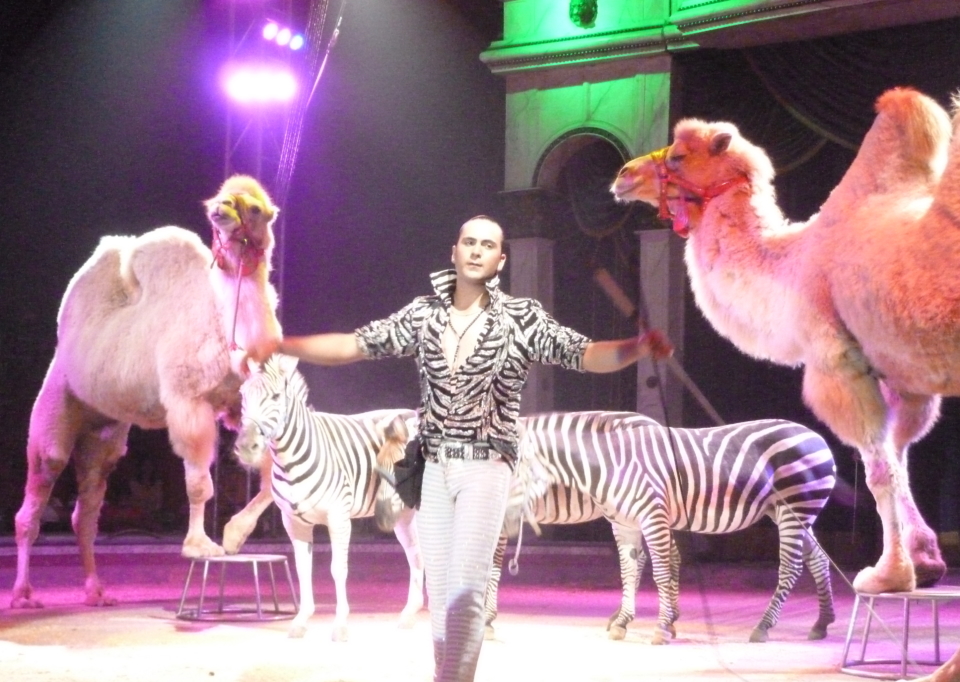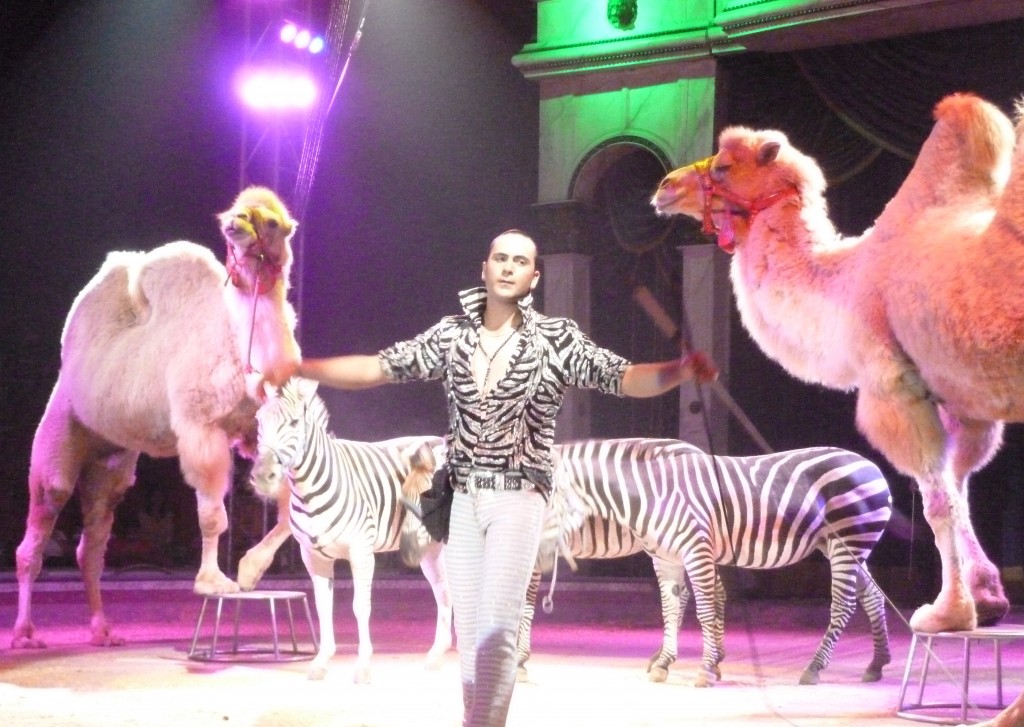 What I like about this type of circus was how the performers really have to be talented to pull off the show.  It is a small venue and they all have to pull their own weight (figuratively and literally) to make the performance spectacular.  They did not disappoint.
Also, they can do things with their bodies that you and I would fall flat on our faces if we tried.  They jump thru hoops and land in the air on other peoples feet, this one guy could balance his two children on a  stick with his feet and twirl them around in the air—-fast.
And he was an older gentleman, so it truly is amazing what people can do with their body.  The strength in his legs and his ability to hold them up and spin them at such a high rate of speed with only his legs was unbelievable.  And the kids were probably only 10 or 12 years old.  What happens to the family act when they turn 15 or 17!!?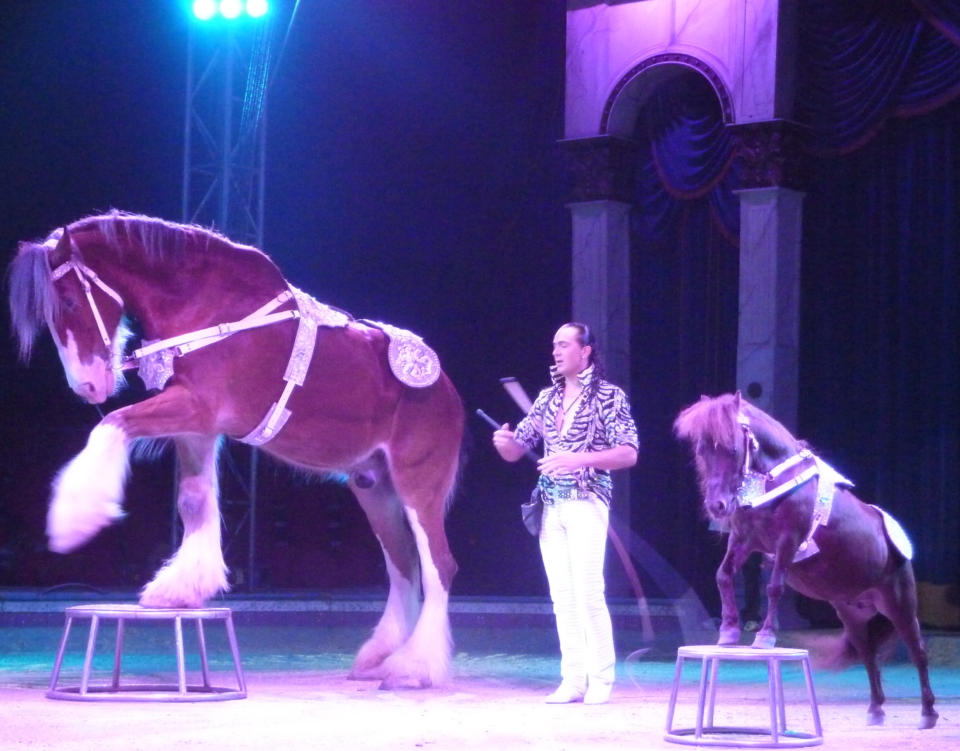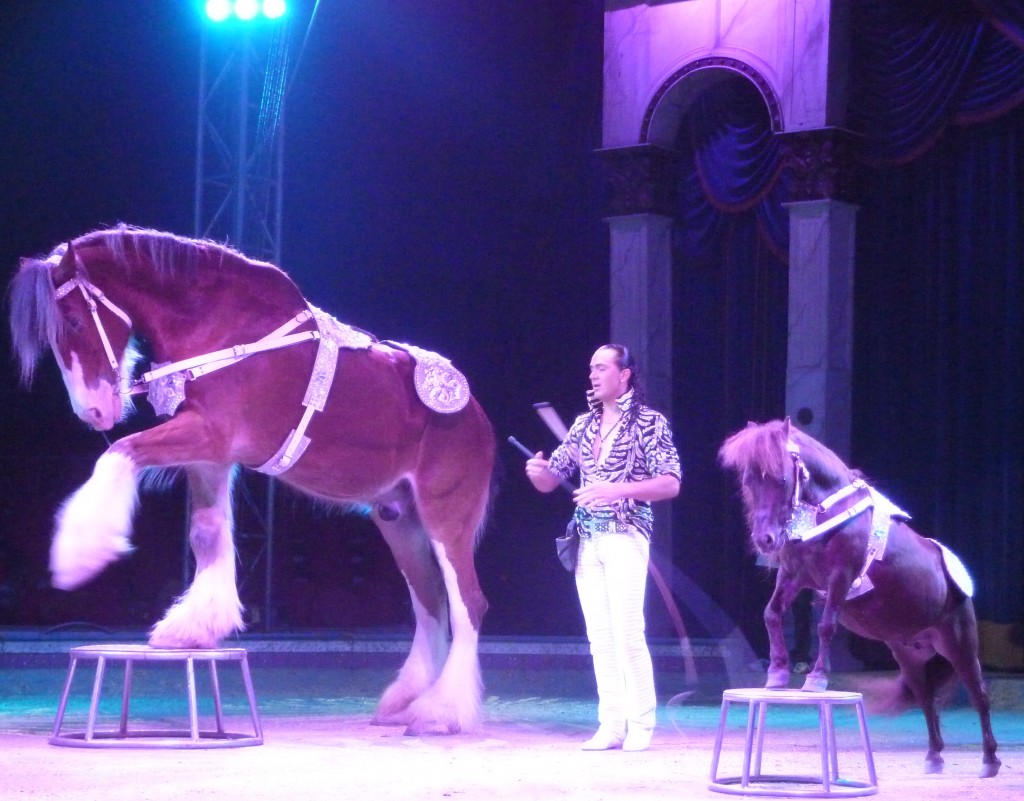 Right outside the ticket window, there was a sign that said: "Going to the circus is a cultural event!"  Which kinda made me laugh, yet they really tried to sell this circus to the local Mexicans as a cultural event!  I think we were the only tourist that attended the show.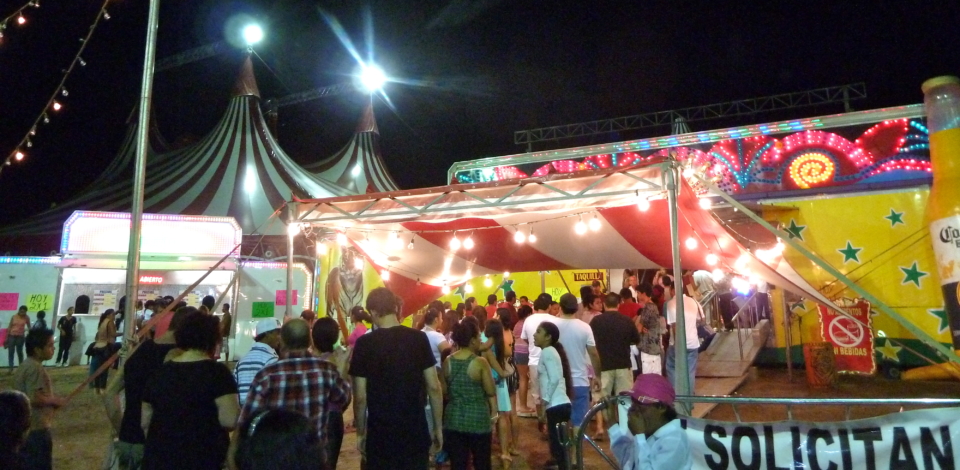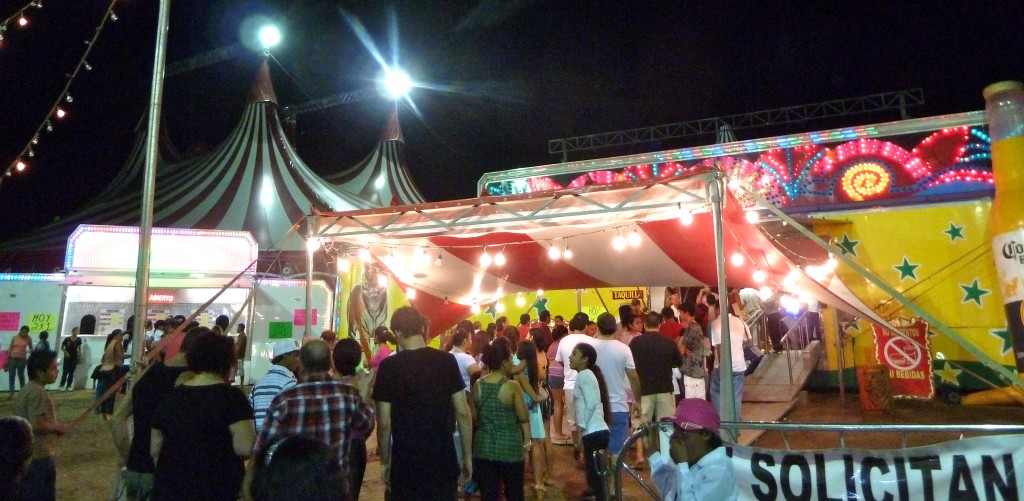 In the end, just like in America, we are exhausted from all the ice cream, cotton candy, soda drinks, enthusiasm of the show and so . . .
a night out at the circus ends peacefully in our dreams…
You may also like… Zihuatanejo, Mexico:  Simply paradise unplugged
How I grew up in the Beijing Zoo!
Want to read more about 10 Popular Mexico Destinations & Cities to Visit?