By Cacinda Maloney
Paris, Je T'aime
My first rendezvous with Paris blossomed into a lasting love affair.  I will never forget walking those streets and staring up at that Eiffel for the very first time. Few cities are so amazing as to have celebrities, artists and writers try to capture her essence through their prose.
Fly Me to Paris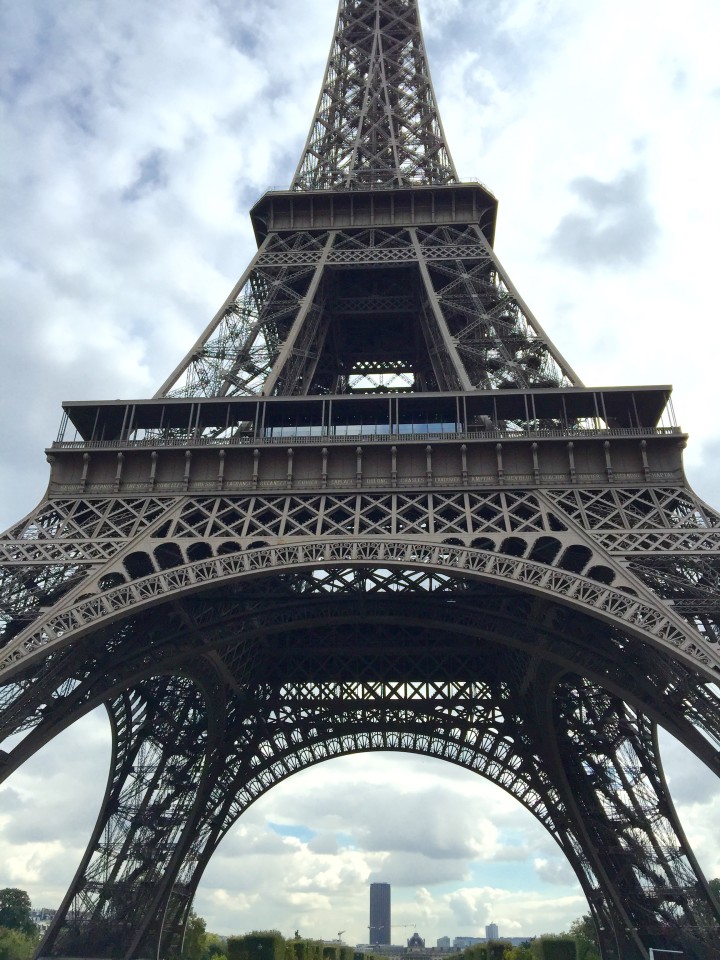 Fly me to Paris
It had been a long day and my feet were aching.  I had finished up photographing Notre Dame. It was hectic and bustling with tourists. I then spent some time watching the wedding photographer and assistant throwing bird feed in the air trying to capture the moment of the birds in flight with their romantic couple.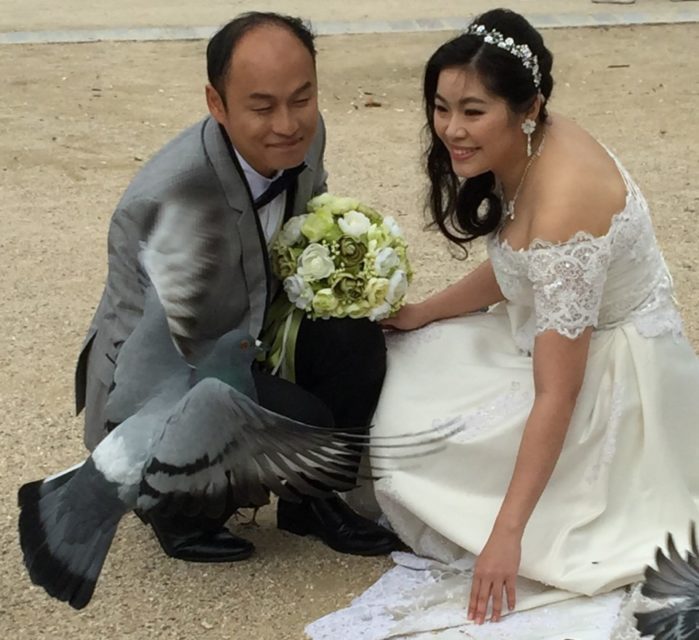 Romance was surely in the air.
Fly me to Paris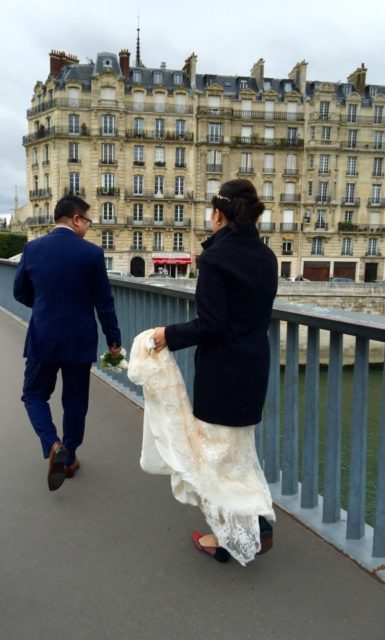 I decided to cross the two bridges across the river and head on over to the opposite side from Notre Dame just to wander around a bit. Looking for the perfect spot to park my aching feet, I saw it out of the corner of my eye when I crossed Rue Caron in the square Place Sainte Catherine. It was a typical restaurant with tables outside and the patrons resting with their newly bought packages.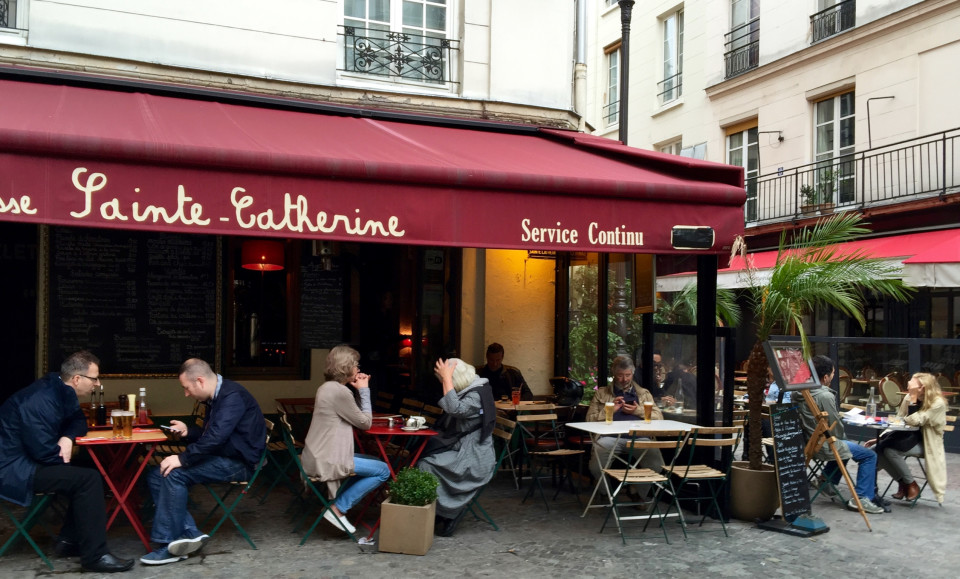 I spied a couple holding hands, two guys in dark blue, and a group of six around back, at ease with each other and laughing hysterically about something. I wouldn't have ordinarily stopped, but my feet were tired and ready for a rest.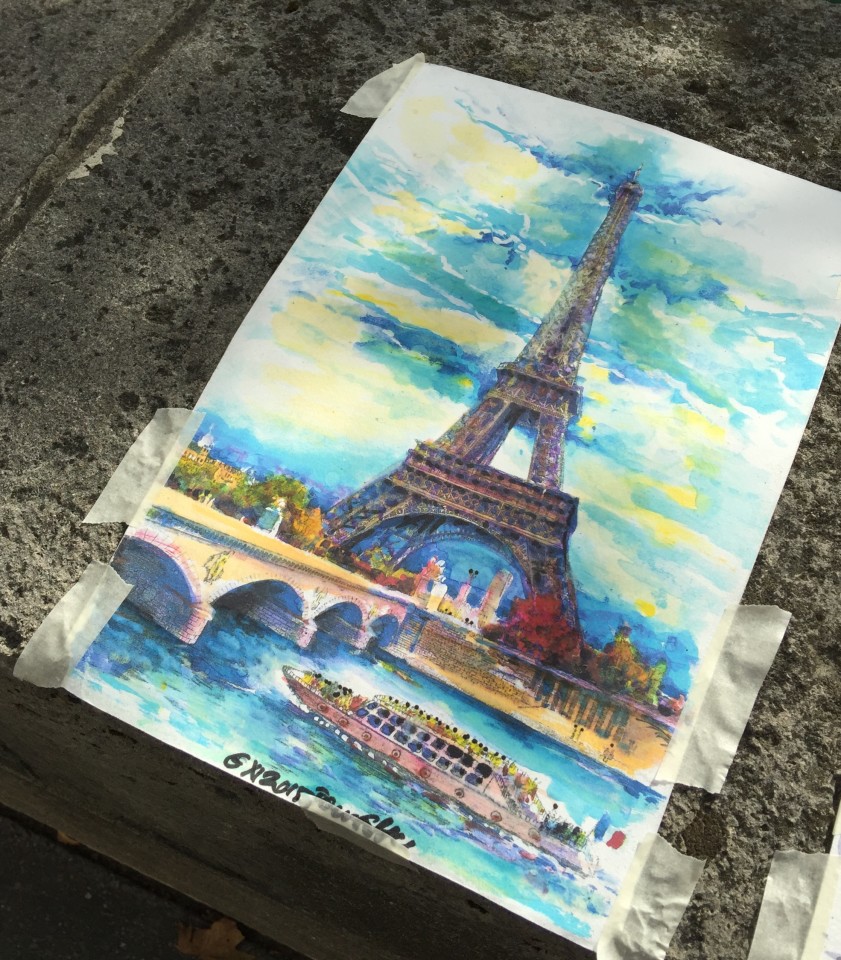 And as I sat there and gazed across the quaint square, I realized I love Paris because she loves me back, showing me a little more of herself with each visit. She is so much more than I anticipated on my first trip and with each visit I spend more time admiring her.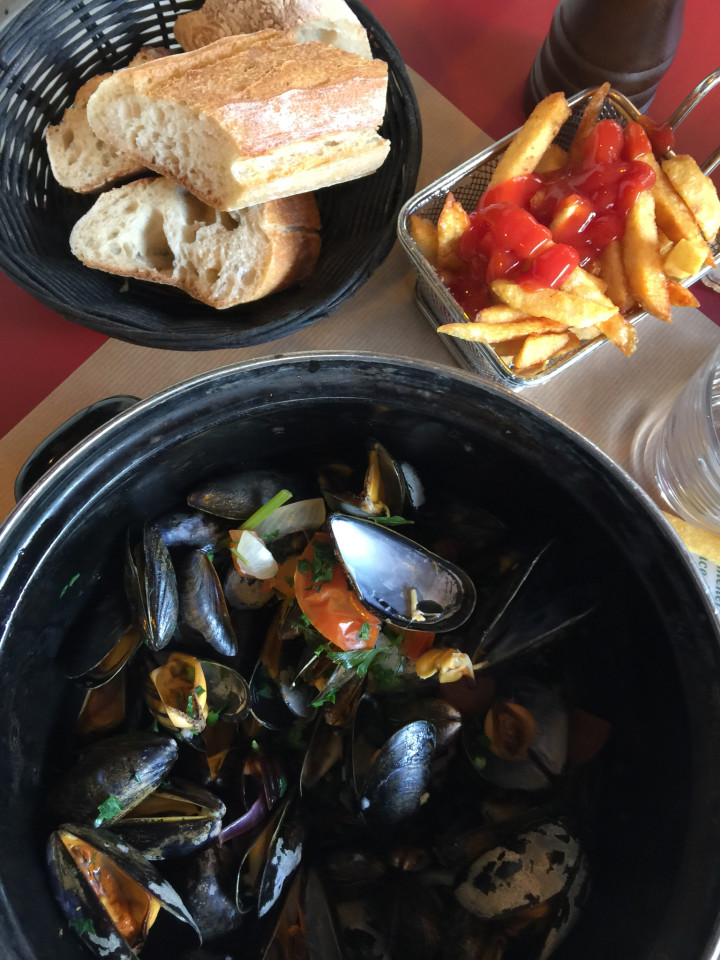 Ordering mussels and fries (entrecôte and frites), one of the house specialties, I pull out my journal to ask myself:
Why is Paris so special?
What is it about Paris that makes me so dreamy?
Just thinking about Paris today makes me think that I've got the French Blues already.
Fly Me To Paris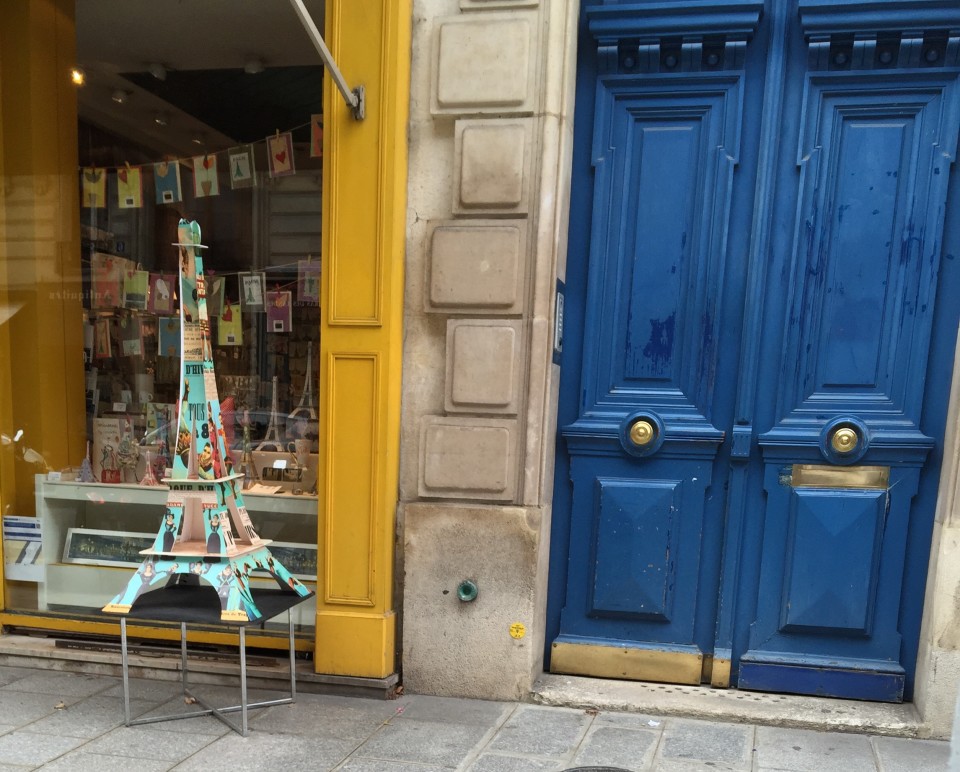 Why am I telling you this?
Because I have a Paris Giveaway to tell you about.

Because Delsey, my favorite Parisian luggage company, is committed to making travel seamless, DELSEY wants to send YOU on an adventure just like I have taken! You can enter for a chance to win a trip to Paris and experience the French style and sophistication at the heart of each DELSEY collection, first hand.
Grand prize includes three trips for two to Paris, with hotel accommodation for four nights, a two-day sightseeing bus tour, $1,000 spending money and two pieces of DELSEY CHATELET luggage!
Six additional winners will be given DELSEY CHATELET

or
DELSEY MONTMARTRE+ luggage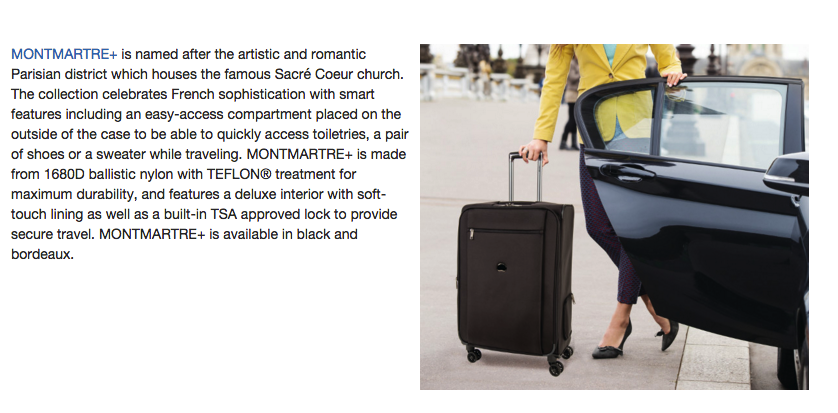 "The chief danger about Paris is that it is such a strong stimulant." -T.S. Eliot
"Paris is always a good idea." Audrey Hepburn
Hemingway's Famous words: "If you are lucky enough to have lived in Paris as a young man, then wherever you go for the rest of your life, it stays with you, for Paris is a moveable feast."
NO PURCHASE OR PAYMENT NECESSARY TO ENTER OR WIN. Promotion begins October 1, 2015 at 10:00 a.m. ET and ends on December 31, 2015 at 11:59:59 p.m. ET. Open only to legal residents of the 50 United States and District of Columbia who are at least 18 years of age. See Official Rules for details.
Sponsored by DELSEY

This blog has been verified by Rise: Rf0f972c989bab198938854289f24059e