I am about to embark on a journey.  Really, it is a 32-day voyage of my life.  As a mother, wife and business owner, I lose pieces of myself along my life path.  Pieces of myself swirl down the drain while I am washing the dishes for the umpteenth time.  I can see them in the washing machine spiraling around, as I mindlessly place another pod of detergent into the machine.  Even last week, I thought I was dropping off a piece of myself when I went to the dry cleaners, errand after errand, my life slowly oozes away from me, almost like the shedding skin of a snake.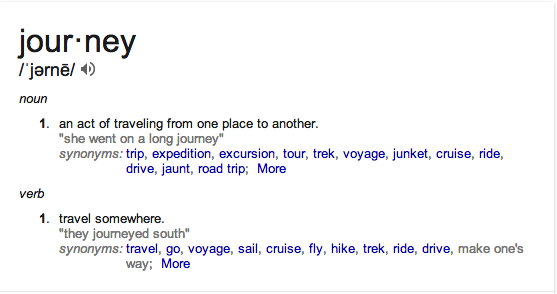 I can literally see pieces of myself fall to the floor during an argument with my husband or my kids.  Once, I was paying the stacks of bills that make my household run, when I thought my mind was playing tricks on me and with each bill I was marking through paid, I could hear a moment of my life ("cha ching", "cha ching") chipping away from me.  Ahhh, the mundane side of life, something I want to deal with less and less.

This time, the journey is for me.  I have taken so many journeys for so many different reasons, but this one is just for me.  This one is the one that I want, the one I have worked hard to get, the one that forgets the mindless, daily routines that are my life, the one my heart desires.
I leave in April for Paris!
It all started out so innocently. I had no intentions to be gone for so long.  Here's what happened:
I had read online an itinerary for a trip for travel writers.  I couldn't stop thinking about it.
It read:
"Explore majestic rolling countryside's, vineyards, ancient walled towns and architecture.  Visit countless other historic towns and rural retreats.  Relax and enjoy Tuscan cuisine , olive oil and other local specialties." 
I couldn't think of anything more perfect than that!  So I applied for the trip!  Days went by, then weeks, and I heard nothing.  Then one day it came: the denial email.  I had not been selected. They wanted print media writers from newspapers and magazines on assignment.  Still I continued to daydream about it. I knew a few print writers, so I emailed each of them and told them about THIS  trip.  I was excited, it would be a great opportunity for them, then they were excited, they applied, but then a funny thing happened:  They got turned down, too!
"Hmmmm."
Then somehow, Italy Magazine gave me an award for the Best Post written about Arts and Culture on a travel blog!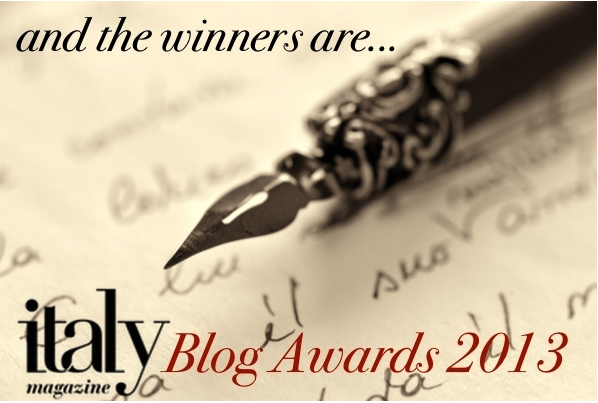 I decided to let them know!
After a few conversations, I was back on the list! And suddenly, I had the invitation email to the BEST ITINERARY for a trip to ITALY that I think I have ever seen!
I will be staying in fabulous places:  Monteligliano, Villa Pipistrelli, and Palazzodanati.  Just the imagery conjures up La Dolce Vita, where I will have free time to wander the Tuscan Countryside seeing olive trees and eating local foods and drinking local wines!
OK, so what does that have to do with Paris?
Well, I had the dates that I was going to Italy set, but then one by one, offers would come in:
A fabulous 5-star hotel on the Champs Elysees has invited me to stay in their suite and eat in their café!
An offer to do a tour of Normandy for the upcoming June 70th anniversary of D DAY.
Athens Convention and Visitors Bureau invitation came in for the Athens Trade Show and Press Trip
An invitation to go to the island of Amorgos Island, Greece for the 12th International Convention on Culture and Sustainable Tourism. (Both Greece offers were within the same timeframe, so I had to make a choice between these offers).
Cesenatico Bella Blog Tour – a seaside village along the Adriatic Sea in Italy
Mykonos offer for a fabulous 5 night stay in the Bohemian Luxurious San Giorgio Hotel, Mykonos, Greece
Then Rome was calling my name once more in an apartment overlooking the Colosseum in the eternal city that I love.  I can never get enough of Rome.
Now I know I have told you about a dream trip to Mykonos, right?  And how I have always wanted to go to Santorini?  Last year I tried so hard to get there.  Well, you guessed it!  They have finally invited me to come!
The last leg of my trip, I will be flying back to Athens to meet Chrissy of ChrissyTravels, so that we can celebrate her milestone birthday in none other than Santorini for a few days and then on to Mykonos for another five more days!
This is a trip of dreams and hard work. 
I hope I come back!