Whether you are a frequent traveler or rarely take a vacation, everyone needs a break every once and awhile. Traveling to new places is a stimulating experience, and is a great way to take some time out of your normal life, and to return home feeling refreshed. While regular vacations are great, some times only the best will do. After all, everyone deserves some luxury in their lives now and then. Whether you are celebrating a special occasion, or you just deserve a treat, a luxury holiday can create some truly precious memories.
Here are some ideas for extra special touches to make your vacation as luxurious as possible, and to make it a trip of a lifetime:
Travel in Style
You don't need to wait until you arrive at your destination for the luxury to begin. Why not get your vacation off to the best possible start by adding some luxurious touches to your travel plans? Traveling first-class or business class may be the most obvious way to achieve some extra comfort on your flight, but these are not your only options. As part of your travel plans, why not do a little research into flying on a private jet with a company such as Air Charter Service – there are many options available when chartering a plane, so it is well worth looking into.
After a relaxing first leg of your journey, you certainly don't want to ruin it with a stressful transfer to your resort. Booking a driver to collect you from the airport and take you to your hotel is a far more appealing option. You will feel far more relaxed when you see the driver holding a placard with your name on when you arrive at the airport. This will make your trip so much less stressful than trying to arrange your transfer when you get to the airport.
See the Sights
One of the main draws of taking a vacation is the chance to immerse yourself in the destination and take in all the sights and sounds that it has to offer. To truly experience everything that you want to during your trip, it is a great idea to do plenty of research in advance, so that you don't miss out on seeing any places that you really want to visit. From must-visit museums to breathtaking views, find out where the best places to go are and then try to fit them into your trip itinerary. 
Sometimes, trying to navigate your way around your destination to find the best sights can be tricky and extremely frustrating. To make the most of your trip and to keep it as relaxing as possible, it is a good idea to pre-book your excursions. Booking ahead will enable you to select from a broader range of options, and to pick the tours that best suit your requirements. Waiting until you arrive at your destination before booking could mean that you miss out on the best excursions and are left with limited options.
For an extra touch of luxury, and to create some incredible memories of your trip, why not opt for private excursions, so that you get the full attention of the guide? This will enable you to learn far more about the places you visit, as you will be able to ask more questions. Don't limit your excursions to those that are based on the ground; instead, you could also check out private boat trips and helicopter tours too.
Make Time to Relax
All that exploring and sight-seeing can be pretty tiring work, so don't forget to book in some extra special treats to help you relax. Why not book a spa day, and enjoy some traditional spa treatments that are unique to the area that you are in? From massages to soothe tired muscles, through to facials to leave your skin feeling brand new, there are so many different ways to treat yourself and enjoy being pampered on your trip.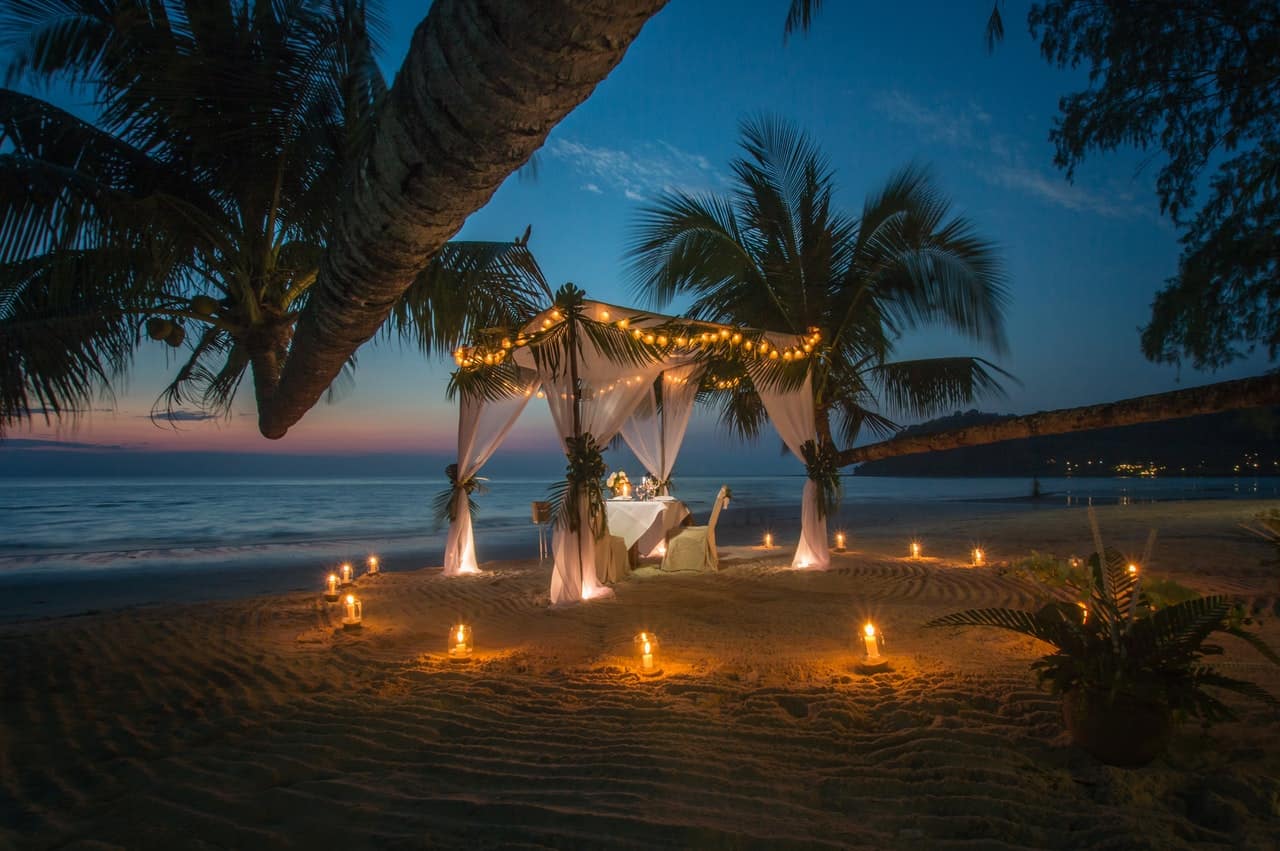 Nothing beats taking a swim and lounging by the pool when on vacation. For added luxury, how about booking accommodation that includes your own private pool or beach? This will enable you to fully relax and enjoy your peaceful surroundings while sipping on a cocktail or two.
If you are on a romantic getaway, then dinner for two on the beach is always a winner. Enjoy the serenity of the waves lapping at the shore, as you and your loved one are served delicious, freshly-prepared food.