By Cacinda Maloney
This post is more of a "how to" versus a romanticized gallivant through Spain!
I will be making a series of posts detailing the places to go and the things to do along the coast. That part will be gallivanting! (Posts#2-4)

This is post #1 Costa Brava, Spain's Northeast Coast: Getting There

Barcelona is probably the easiest entry way to get to Costa Brava (which is from Barcelona to the border of France, from the Pyrenees to the Mediterranean Sea). Their modern airport is new and easy to get around, with the airport code BCN. Upon arrival, forget the expensive taxi ride into town (35-50 Euros), just look for signs for the Aerobus (7.50 Euros). This bus is a quick ride into the city center, getting off in the Placa de Cataluyna (main square of town). From here, you should be able to walk to your hotel (if you can get your bearings straight with directions after the long flight) or just take a cab ride from here to your hotel (they are plentiful), since you will have your luggage (My ride from here only cost 7 Euros).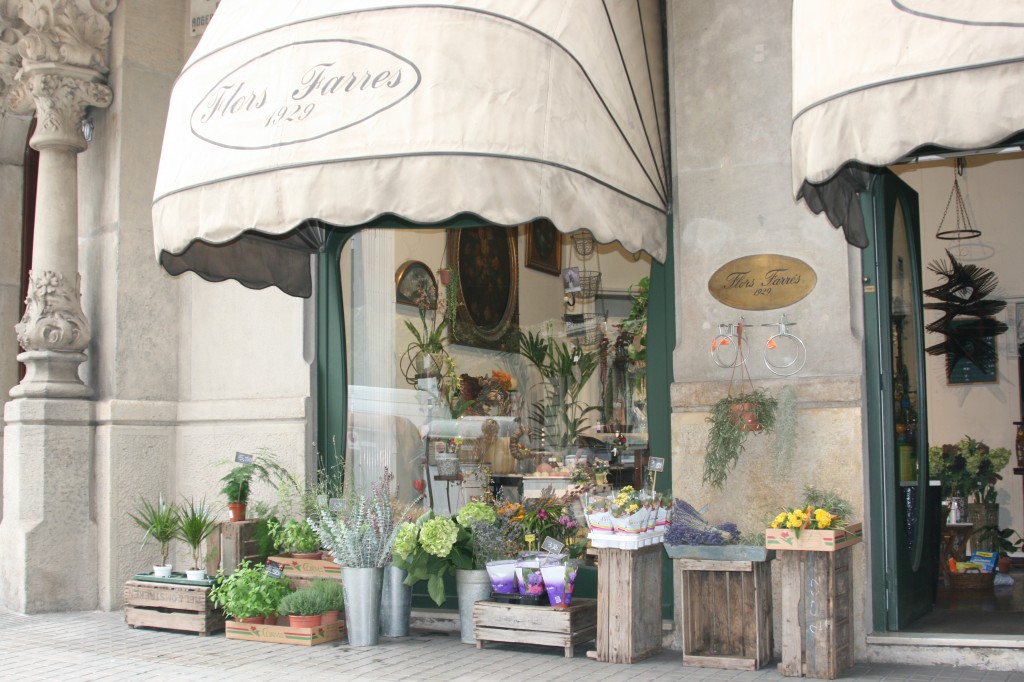 My recommendation is to stay in Barcelona for the rest of that day, plus at least 2 more days, there are so many things to do and see here that you do not want to miss… Gaudi-God's Architect, and Wandering the Gothic Quarter, as well as, The Boqueria, to name a few. Also, catch a few TAPAS places for dinner each night to really get into the food culture here. Plus, you will be acclimating into Spanish time and that should take you a while to get your hours/days changed to their time depending on from where you come.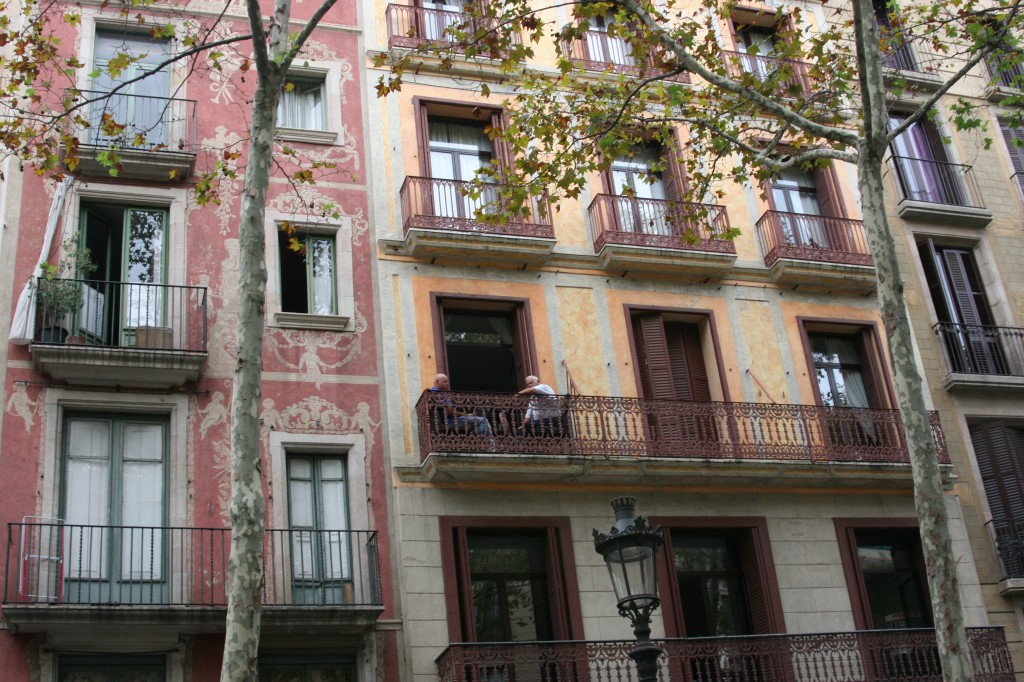 After exploring Barcelona, it is now time to catch the train to Girona. Take a cab to Sants Estacion (the main train station). From here look for the teller windows, 1-10 that sell tickets, most of the tellers speak English and just ask for Girona tickets (9.50 E). This place may be intimidating, but just keep your wits about you and act like you know what you are doing. It leaves from platform 13-14. Girona is a must see city and about two days here would suffice. Part of one of the days is the transportation to get here, then to get to your hotel and unload your luggage. Then you can be off and ready to explore this medieval, walled city.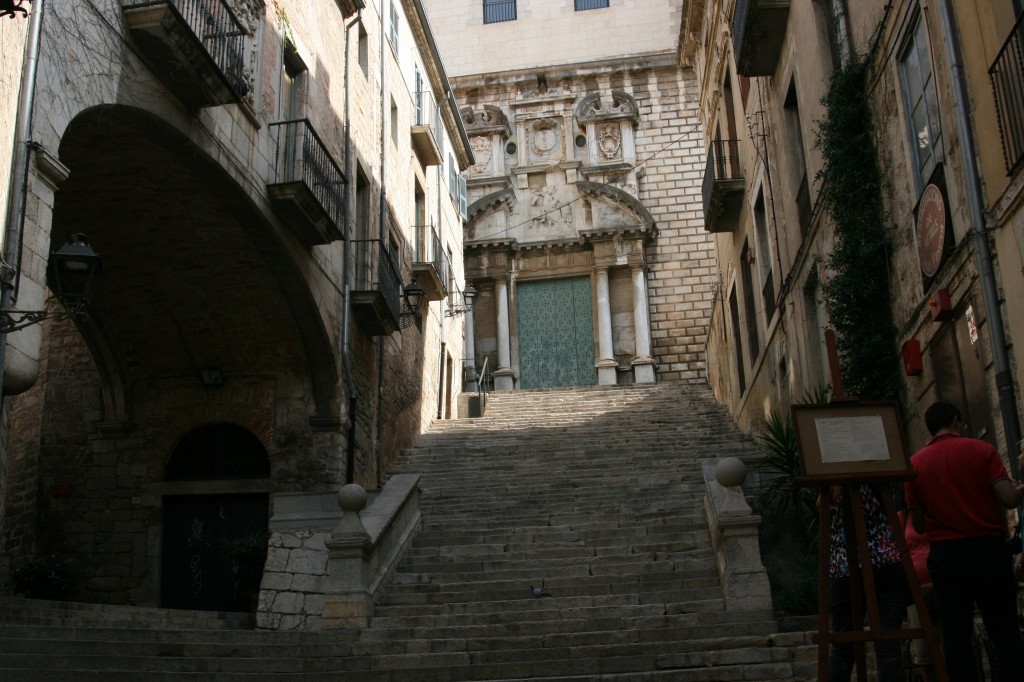 From Girona, my recommendation is to rent car and make your way to the Costa Brava. However, if you want to get around on bus, there is Sarfa about 6-7 Euros per area. There are so many different trips from here that you could take, but I will give you a route in the next post and you can decide which cities to stop in.
One comment about the region – The Costa Brava is actually a group of cities along the coast. They really aren't Spanish, even though they are in Spain! They are Catalan (region name is Cataluyna), which makes them different by language and culture. It was evident while being there in 2012, that they want their differences to be heard. Basically they feel that their voice was repressed during the reign of the dictator Franciso Franco (1935-1975), not only their language and their culture, but also they feel that their region of Spain is more economically sound and that they are the financial stronghold of the country and they are financing the less prosperous regions in Spain. There are countless things that hold unhappy countries, like marriages, together — shared history, shared wars, shared children, shared enemies. But the economic crisis in the European Union is also highlighting old grievances. The strong desire of many people in Catalunya to become an independent country from Spain is apparent through their flag, a Spanish flag with Catalonia – A NEW EUROPEAN STATE written on it that they prominently display on their balconies.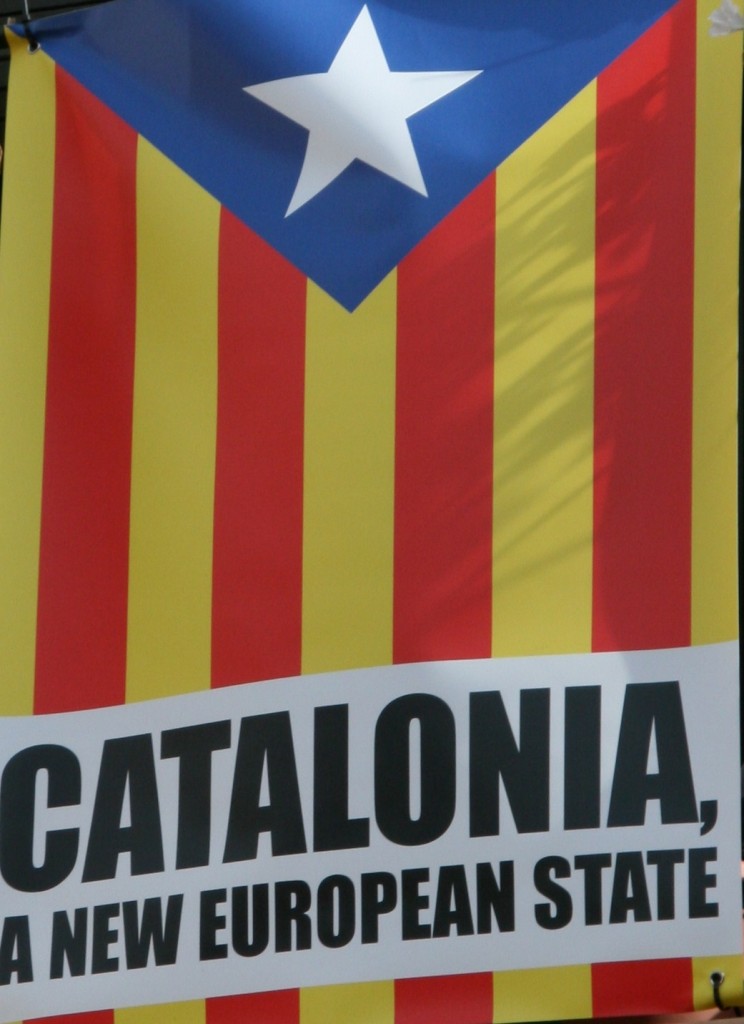 Next up, where to go in the Costa Brava area:
Post#2: Diamonds are a girl's best friends: Girona, Spain
Post#3: So , you want to go to Spain's Costa Brava: L'Estartit
Post#4: Medieval villages along the Costa Brava: Begur