Two Secret Lovers
My therapist made me write this post, he made me make a decision and required that I write it down. So I did. I was going to keep this a secret for the rest of my life. I really didn't want anyone to know. The less people know about this, the better. That way, hoards of tourists will stay away from my two lovers.
I will admit it. Vienna is my number one place to visit in the entire world, and San Miguel de Allende is second! There, I said it, San Miguel de Allende. I am sorry. I admit that I love Vienna more than you. It is such a hard thing to say. They are like having two lovers in one lifetime. The one you fall in love with first, marry and stay with your entire life. The one who makes you feel safe and secure.
And then there is the other one, the one that captured your heart during a brief fling away from your love, whom you continue to love in your dream state of mind, the one who brings out all your inhibitions. In a perfect world you could have both at the same time! Sometimes you are in a Vienna state of mind and other times a San Miguel de Allende one. So, what is so special about these two places that I call them the loves of my life? my two lovers?
One of the most exotic and fabulous cities I ever visited was Vienna. Vienna, whose name bring about such a sense of romance, elegance and international flare. The sheer mentioning of its name brings fireworks a blase in my mind's eye. So rich in beautiful architecture with castles, cathedrals and gardens. Strolling the streets and the Stats Opera are highlights I will never forget. Also the Lipizzaner horses put on an amazing show. I was being romanced at the most elegant opera house in the world, with many luxurious dining experiences and a Viennese delicacy, the Sachertorte for dessert. These are the memories I will never forget! How could one ever get bored with this lover?
But it is true, love comes in seasons and there is a season for another lover: San Miguel de Allende. It is poetry in motion, it captures you and brings you in. It is not exotic, nor elegant, nor international. It doesn't need to be. It is captivating, holding you close and whispering love songs in your ear. San Miguel de Allende knows how to steal your heart even more than Vienna. San Miguel de Allende makes you think you are its only lover. With the Gothic and Baroque styles of the Parroquia (town square church), dinner at the now-closed (let's have a moment of silence for this sad truth) La Capilla Restaurant that was snug upside the walls of the Parroquia. While there you felt like you were having dinner inside the old stone walls of the church's outdoor balcony. The cobblestone streets, with El Jardin in the town square and the mariachis singing and playing till the wee hours of the night, San Miguel is magical!
---
Want to read more about 10 Popular Mexico Destinations & Cities to Visit?
---
I want to go back to both cities, I yearn for those moments of bliss. While there, I will reconnect with that old feeling of love. I want to go back so that I can again feel the passion and love that once romanced my life.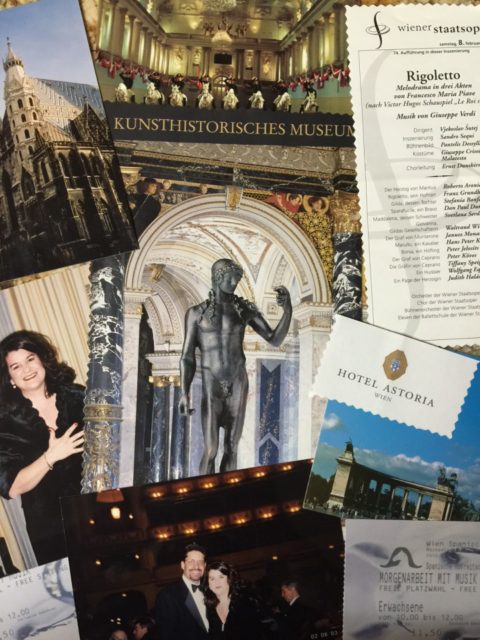 For me, life as a couple is about romance. It is about being in an amazing location and realizing that you must live in that moment and take it all in. Become mindful. Don't let your life slip away without staying in that moment and being deeply grateful for your experiences. These experiences cannot be duplicated.
As high-performance human beings, we are constantly being defragmented, rushing here and there with loads of anxiety and stress in our lives. We need to live more in the moment. Living in the moment is a state of active, intentional attention to the present. When you become mindful, you realize that you are not your thoughts; You are with your thoughts as they are, neither grasping at them nor pushing them away. Instead of letting your life go by without living it, you awaken to experience it.
I want to go back to Vienna to become more mindful. So that I can live in those experiences and not let life pass me by. So I can walk on Kärntnerstrasse and rent a car and drive the open highway to Budapest. So I can once again, see my old lover.