National Geographic once called Rocky Mountaineer Train one of the "World's Greatest Trips."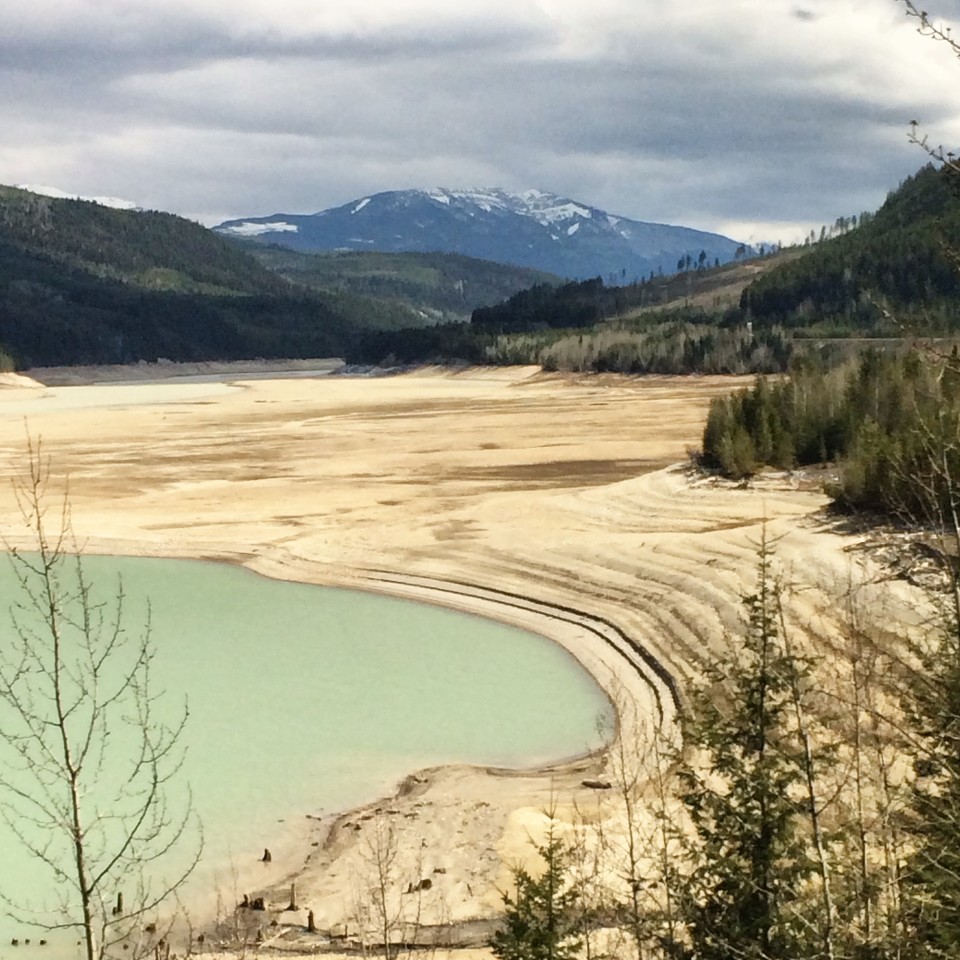 Rocky Mountaineer Train
My personal story about Rocky Mountaineer Train:
My Dad is a car guy, he still is. I believe once a car guy, always a car guy. Any extra money he had was always spent in that direction or anything related to it: cars, license plates, car garages, trailers, car magazines, car parts. Car, car, car, oh, and they had to have been made in the 1950's. He even still has the first car he ever bought in Houston, Texas in 1958, a 55' Mercury. I can still hear his stories now as he reminisces about the "good ole days".
Here is the actual car, photoshopped in front of the movie theater where my Dad took my Mom on their first date:
My Mom, on the other hand, she loved to travel. She would talk of the travels she would take "one day". She made it to lots of places, but the two main ones I remember hearing about the most was:
Mom: "One day I want to go to Australia."
Me: So I bought her a ticket on my 40th birthday and away we went.
Mom: "One day I want to ride that train across Canada."
then
Me: I had heard about it for years and when it came time to get my parents a 50th wedding anniversary present, I knew that train (The Rocky Mountaineer Train) would be the perfect gift:
Rocky Mountaineer Train
I mean, what else do you get the couple who has spent life together for over 50 years? So that's what I did back in 1995 and now it was my turn!
Travel + Leisure named Rocky Mountaineer Train one of the "World's Best Life-Changing Trips.
Rocky Mountaineer Train
Inaugural trek celebrating 25 years in 2015 of a great railway journey:
I was lucky enough to be invited on the inaugural trek celebrating 25 years of that train riding across Canada on a trip from Vancouver to Calgary. Anxious to get there, I made my way off the bus and towards the bagpipe player. I gazed out the huge floor to ceiling glass windows in the station to get a peek at the famous Rocky Mountaineer train. Soon it was time and with the bagpipes playing, the entire crew lined up outside in front of the train to simultaneously "wave" at all of the peering guests.
The train bellows sounded, the "All Aboard" shout out was made and we were off.
From Vancouver to Kamloops
There are many routes to take when deciding which train ride you want to take. The train ride I was on was from Vancouver to Kamloops and then Kamloops to Banff. I had only two short days on the Rocky Mountaineer train that had that unforgettable scenery.
Rocky Mountaineer Train
Gold Leaf Service
I was assigned my seat in the Gold Leaf Service. Once onboard, you will notice how big these "train pods" are. Gold Leaf is the Rocky Mountaineer Train's first class category, which is keeping with my value luxury branding. These cars have two levels, an upper-level glass domed car for sitting and a lower level train level for dining. Also if you want to step outside for a breath of fresh air or to take some photographs, there is also a Vestibule at the back, an outdoor viewing platform. They also have a Red Leaf Service where you are served food in your seat since there is no separate dining car.
Notice the reflection in this photo beauty (which coincides with #5 from this linked article about Rocky Mountaineer Train):
Rocky Mountaineer Train
The views:
The entire first few hours is fascinating as you watch the landscape change literally right before your eyes. There is no doubt that Vancouver is a beautiful place, so be sure and save a few extra days for that, but as the landscape begins to change, the city eventually gets left behind and eventually you are right smack dab in the middle of the forest and majestic mountains. Really words don't suffice it here, as the scenery takes the front row.
At times, the views from the panoramic windows of the Rocky Mountaineer train seem like a dream, where there are almost too many trees, streams, rivers, mountains, waterfalls, and vistas to see. Signs of life as we know it are left so far behind that you will think you have become Lewis and Clark explorers, only in style and luxury! Be sure to put the Rocky Mountaineer Train on your bucket list.
Lonely Planet once called the Rocky Mountaineer Train "one of the life-altering trips."
You should take a ride on the Rocky Mountaineer Train and tell me what you think about it!
Here is another article I wrote about my time spent on the Rocky Mountaineer Train:
And a few more about experiences on the Rocky Mountaineer Train:
First look: Rocky Mountaineer Train
8 Hours on the Rocky Mountaineer Train
All Aboard! 5 Reasons to Ride the Rocky Mountaineer Train Now
Rocky Mountaineer Train routes quiz: and what mountain animal are you?
Amazing Rocky Mountaineer Train Wildlife Photos. Not.
How Not to Meet People on the Rocky Mountaineer Train
Rocky Mountaineer Train: Scenic Train Routes
Rocky Mountaineer Train Gold Leaf – Tips for Travellers Video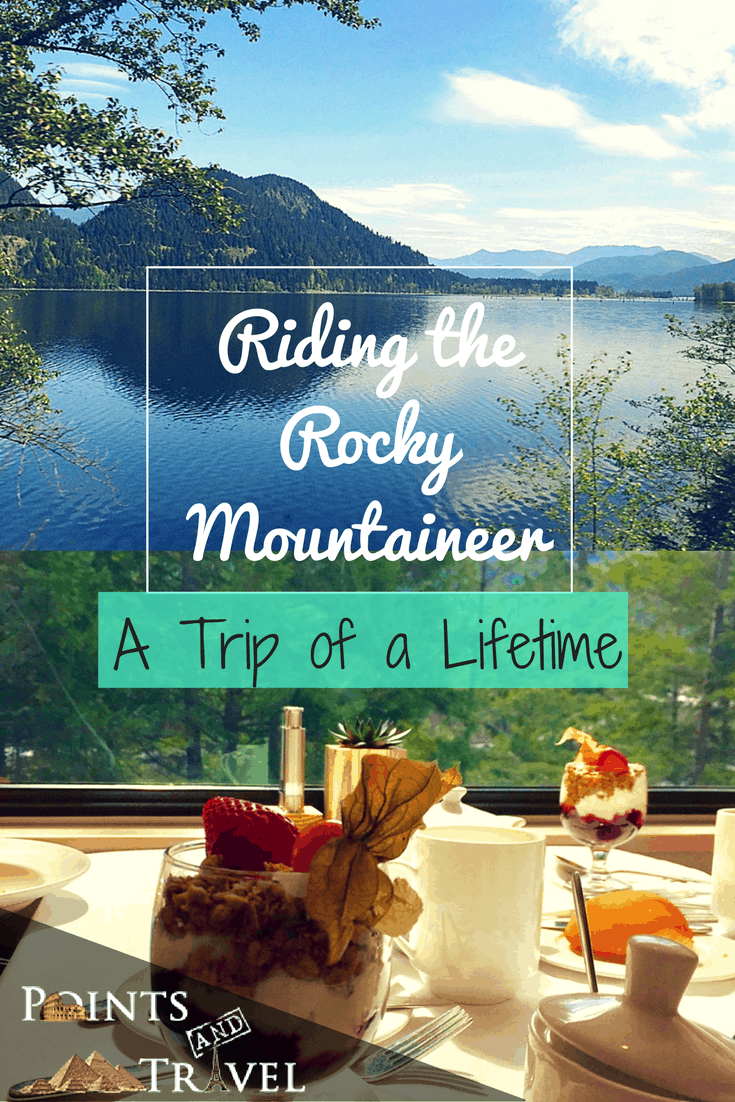 Disclosure: My Rocky Mountaineer train ride across Canada for the inaugural 25th Anniversary of the Rocky Mountaineer train was provided by Rocky Mountaineer. The scenery was all of Canada's doing.