Thai Airways Business Class Review LAX-ICN-BKK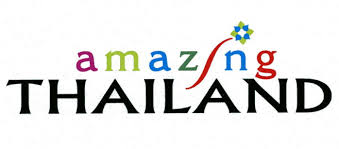 Sawasdee Ka!  That is the first greeting I hear upon entering my Thai Airways (ThaiAir) international flights to Bangkok.  With two hands put together, as if in prayer and a bow with the head.  I like this already!  It feels very respectful.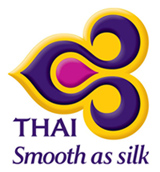 My flight aboard Thai Airways International's Boeing 777-300 service from Los Angeles International Airport by way of Seoul Incheon to Bangkok Suvarnabhumi International Airport in Royal Silk Class (Business class ThaiAir) was nothing less than amazing!
ThaiAirways Business Class Review
Business class passengers boarded the plane through door 1L and economy class passengers boarded through door 2L. Since there was no cross-cabin traffic, the boarding process was smooth and easy and allowed the flight attendants to greet each passenger, serve pre-departure drinks and assist with any other passenger needs. The inflight service started about thirty minutes after we departed runway 1L.
Thai airways Business Class Review LAX-ICN-BKK
Some of the highlights included the following:
 Attentive customer service in full native, but professional outfits.
The meals: menus were distributed out of LAX. The menus included information for both the Los Angeles-Incheon segment and the Incheon-Bangkok segment.  You could argue that there is really no point of menus, but I think it is a nice touch and makes the service appear more sophisticated.
Actual silverware! We can't bring on water, but we do get dull knives! (stab at the TSA!)
Unlike some airlines that have miniature liquor bottles, Thai Airways carries full-size bottles and mixes drinks to order on a service cart.
We were offered hot towels multiple times during the course of the trip.
One amenity that stood out was the blankets, they were quilt style and packaged wrapped, so they were clean, soft and warm.
Large monitors with on demand video and audio, USB port and a power plug.
Business Class Seats
A lie flat style seat which reclines to 170 degrees for sleeping,  in a staggered layout with each seat having laptop power and USB power port.
I have heard complains when compared to their other planes, that these seats are inferior business class angled seats and that you feel like you slide down as you sleep, yet I experienced no problem with them.
I used the panel on the arm rest to change the seat to an angled bed. When the seat converts into a bed, even though it is a bit of a slant, your feet enter into a console in the seat in front of you. It was more comfortable sleeping on your side, ranther than your back on these seats.
Entertainment is on demand and offers 30 movies, 110 CDs, information and 31 games.
'Three-point' seatbelt where the sash comes down from your shoulder, as well as a lap belt
A pivoting hinge on the arm swings the table back towards the video screen so you can easily slide in and out of the seat without folding the table up.
I have heard compared to their other planes these seats are inferior business class angled seats, yet I had no problem with them.
After dinner, the lights were dimmed and water bottles were handed out to every passenger on ThaiAirways.
Thai Airways International
There was a short time on the ground in ICN (Incheon) International Airport
Thai Airways International
Beware of some pitfalls:
One difficult point about flying through Incheon on ThaiAir is that there is a pre-boarding security inspection. They no longer have direct flights from LAX to BKK, which got discontinued recently. All liquids and fruit must be disposed of, including any bottled water purchased in the terminal or taken from the last flight. All passengers were required to disembark so the plane could be serviced and a new crew could board.
Also, hang on to your boarding pass, as it is the same one from LAX-ICN as it is for ICN to BKK.  I have never experienced this before, but this is my first time flying ThaiAir.
I have heard stories from other ThaiAir passengers that the have experienced this same issue while going through ICN and that it can be a huge problem if the crew of ThaiAir LAX never gives you boarding passes for the ICN-BKK portion of the flight!
Royal Silk Class passengers on ThaiAir also enjoy priority reservations, baggage handling and late boarding privileges. They have a generous 66 lbs. (30kg.) baggage allowance, 125% mileage accrual with Royal Orchid Plus frequent flyer program on ThaiAir, plus the use of ThaiAir and Star Alliance airport lounges worldwide.
This was my first time transitioning Incheon since they opened the new mid-field concourse. It is a pleasant sunny airport with modern architecture. Within a few minutes, we had cleared the security screening and returned to the departure level.
Thai Airways Business Class Review LAX-ICN-BKK
Once on the ground, I snapped a few photo of Thai sculptures in the BKK (Bangkok) Intenational Airport. Just past immigration, it is a large scale sculpture of one of the most famous episodes in Hindu mythology called the Samudra Manthan or "churning of the milk ocean". It is an impressive sculpture that illustrates that the Thailand culture has strong Hindu and Vedic Brahminist roots.
And this funny sign for the Monks to check in at the Thai Airways International ticket counter!!
Thai Airways International
Overall, you will not be disappointed in getting some great service and shut eye during your trip to Bangkok from Los Angeles using Thai Airline.
And when you get there, be sure and take a trip down the  hao Phraya River, take a cooking class at Amita Thai Cooking School, explore the Temple of Dawn in Bangkok, ride a longtail boat out to James Bond Island or head on over to Malaysia and relax for a while.
Disclosure:  My trip to Bangkok, Thailand was provided by Thai Airways International, in conjunction with the Tourism Authority of Thailand.