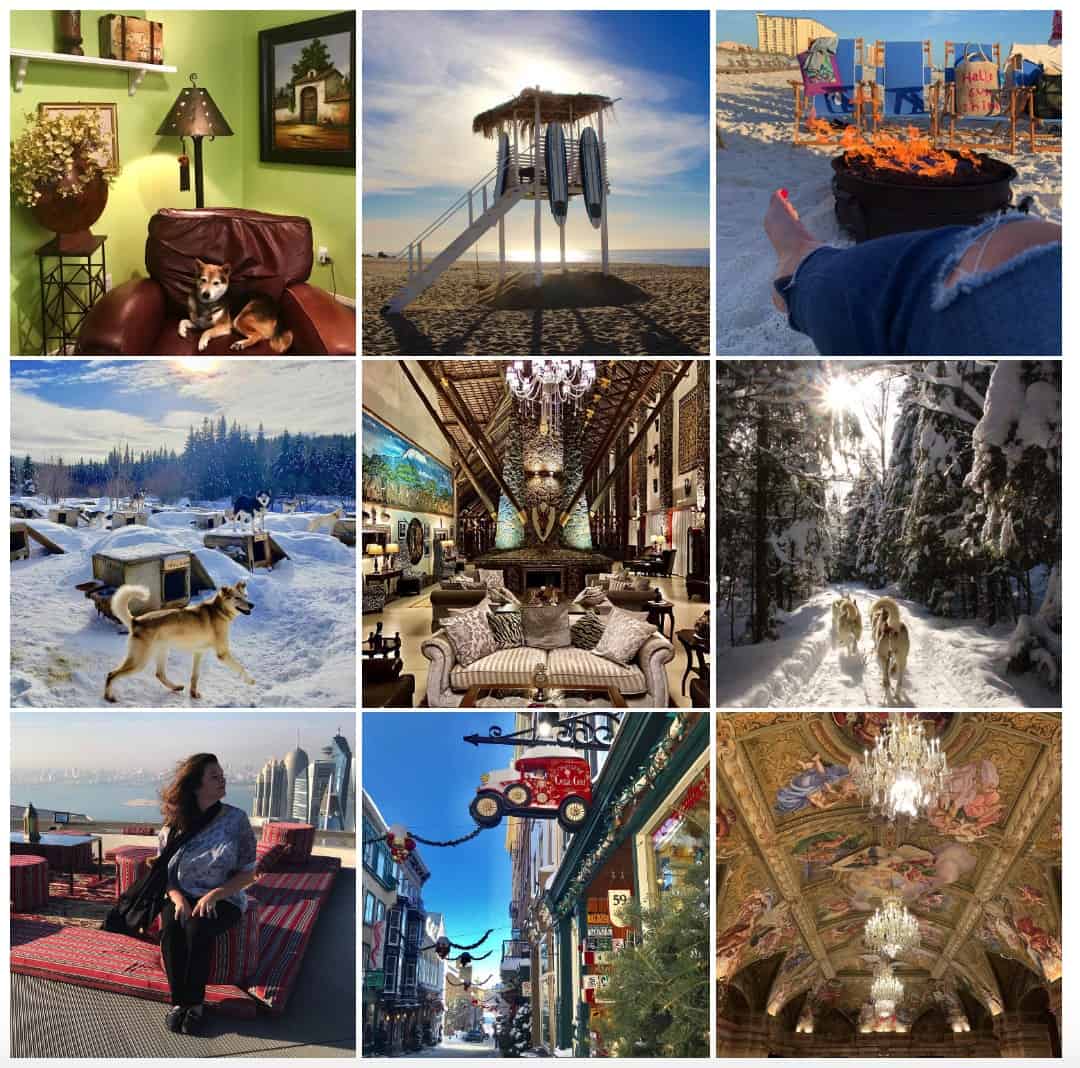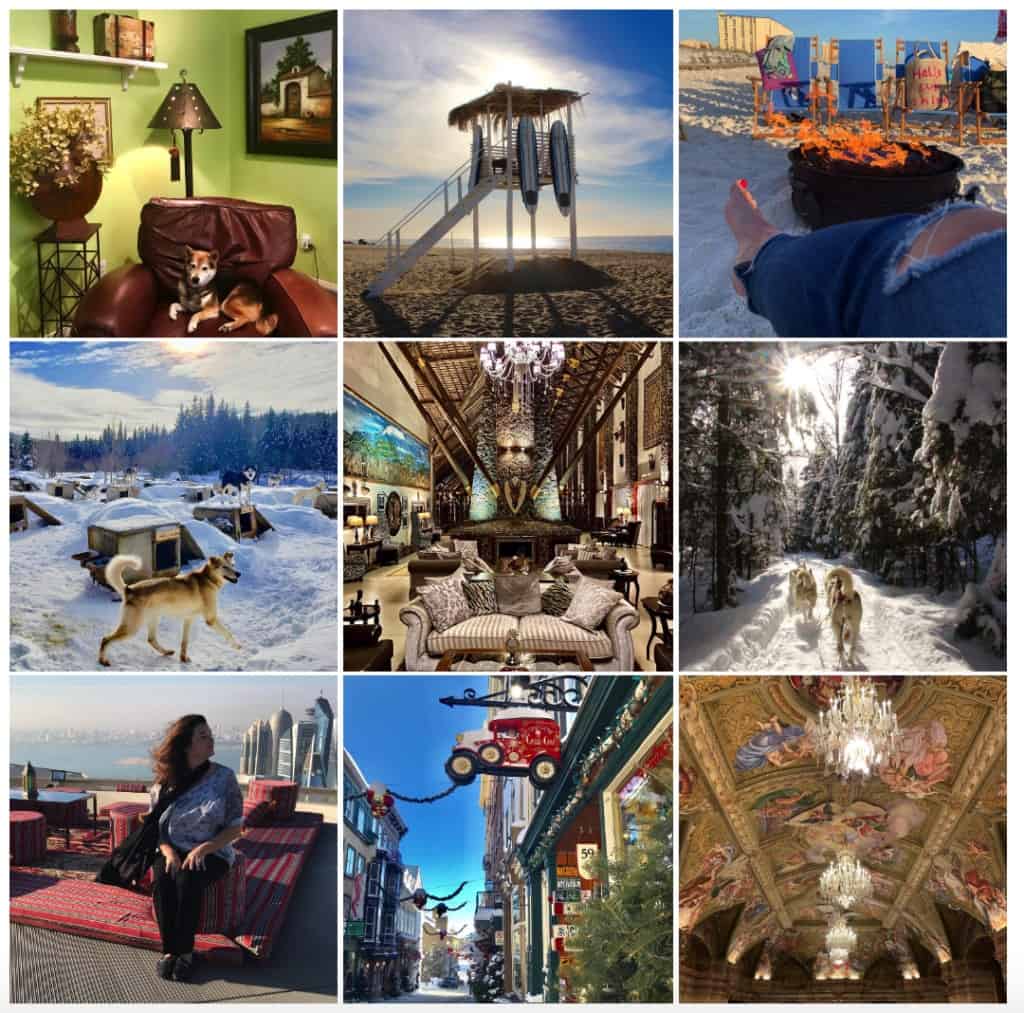 After looking over my travel photography blog, my calendar, and my Instagram account, I was quite surprised that I flew around the world as much as I did. It certainly didn't seem like I went to 15 countries this year (of which 7 were NEW to me!) I went to Mexico twice, Canada twice, and Croatia twice! I also had a chance to visit three USA states: California, Oregon, and Florida. As well as take a road trip from Arizona to Washington DC! I also visited Qatar, New Zealand, Tonga, the Cook Islands, French Polynesia – visited 7 islands, Bosnia, Germany, Ethiopia, and Tanzania! I guess time really does fly when you are having fun taking travel photography! I wouldn't change it for the world! I do want to say thank you to all the wonderful travel companies and sponsors that I worked with this year! It was one memorable year! Now I can't wait to start my 2020 travels.
I did happen to get an email from American Airlines telling be I flew with them 79 hours in the sky and flew around the world 1.5 times (And that is ONLY WITH AMERICAN AIRLINES and I barely flew them this year!)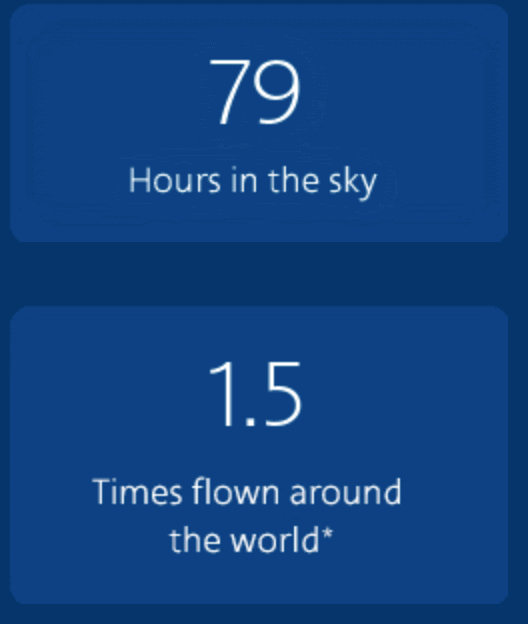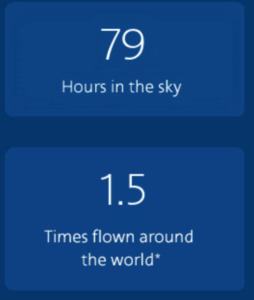 So without further adieu, I will present to you my wonderful year of 2019 trips in this travel photography blog:
Mexico – San Pancho
My family and I started out our 2019 with a Christmas to New Year's trip to a tiny town in Mexico along the Riviera Nayarit called San Pancho, near Sayulita.
Canada, Quebec City
Not too soon after, my husband and I celebrated his birthday in one of his best trips ever – in the gorgeous municipality of Quebec City. He absolutely loves the snow, so for him, it was the perfect gift! #VisitQuebecCity
Qatar, Doha
Up next for me was such a fabulous trip with an awesome group of people as we acquired the Q-Suite of Qatar Airways on our stunning trip to Doha! #WorldCup2022
Mexico, Cabo San Lucas
Back to back trips in Cabo San Lucas for some fun in the sun! The #Travelocity #Gnomads are such a blast to work with! Then I was off to another trip to @QuiviraLosCabos
USA, Florida – Panama City Beach
This trip was awesome because I got to see two of my great travel friends – @Bucketlistjourney and @KAStilwell and I met a fashion blogger I love: Beth Djali with @StyleatACertainAge and a great travel brand @TravelMindSet
Next I was off on a cruise with @HollandAmerica from New Zealand to French Polynesia to San Francisco with my scuba diving son Diego.
New Zealand, Aukland
Tonga, Nuku Alofa
Tonga, Vava U.
Cook Islands – Raratonga
French Polynesia:
Tahiti
Bora Bora
Moorea, Bahia D Opuneha
Papeete
Rangiroa – Avatora
View this post on Instagram
Tuamota – Fakarava
Marquesas Islands
Nuku Hiva – Taiohae
Argentina – Buenos Aires
You guys know how I love South America and this trip was fabulous as I worked with @YampuTravel. They took me all over Buenos Aires, as well as my very first trip to Iguazu Falls. It was fabulous.
Argentina – Iguazu Falls
Chile – Santiago
While in South America, I had time to go on over to Santiago to visit my friends, family and most importantly, my mother-in-law!
Up next was another fabulous trip to Europe with @AmaWaterways! On this river cruise we visited a few countries and had a blast doing it.
Hungary – Budapest
Austria – Vienna
Sankt Florian
Croatia – Dubrovnik, Split, Hvar, Blue Cave, and Vis
Finally, I was able to take my husband to one of my favorite place ever – Croatia! We wined and dined ourselves all over the islands and enjoyed a fabulous meal with @JaywayTravel
Bosnia – Mostar
No trip to Croatia is complete without the side trip to Mostar, Bosnia! What a lovely place it truly is!
Bosnia, Mostar
Road Trip from Phoenix, Arizona to Washington DC
A chance to help move my son Diego into his apartment near DuPont Circle. He is getting his Masters degree in International Securities at Johns Hopkins!
USA – Oregon, Portland
So enjoyed my time working with @WorldmarkbyWyndham. What a gorgeous property they have in Portland. If you get a chance, be sure and check it out.
Croatia, Split and the islands
Honestly, there is nothing quite like a private cruise around the islands of Croatia on the @Adriaticbreeze. This trip was nothing short of spectacular as we were wined and dined around these gorgeous Croatian islands. Bol, Vis, and Korcula were a few of my favorite islands.
Canada – Vancouver, Banff, and Lake Louise!
But after summer and beach always come snow! I always enjoy my time spent with the @RockyMountaineer crew and this time was no different! We had a blast!
Germany – Berlin, Potsdam Erfurt, Wurzburg, Heidelberg, and Frankfurt
Then I was back in Germany with the National Germany Tourism Board visiting four historic cities, that honestly, was super impressive! I loved this trip via rail and would go back in a heartbeat!
Potsdam, Germany
Erfurt, Germany
Wurzburg, Germany
Heidelberg, Germany

USA – California, North Lake Tahoe
And then upon my return, I had just enough time to visit the famous Lake Tahoe! I flew into Reno, NV and rented a car to drive to North Lake Tahoe. I was super impressed with this gorgeous lake and would love to return this winter for skiing.
Africa – Ethiopia, Adidas Ababa and Tanzania, Arusha, Tarangire National Park, Lake Manyara, Ngorongoro National Park
And the crème de la crème that I waited all year for – my very first trip to Africa with @ShadowsofAfrica and Four Seasons @FSSerngeti! Probably one of my favorite trips ever!
Tarangire National Park
Ngorongoro Conservation Area
Lake Manyara
Seronera Airstrip and the Serengeti National Park
Disclosure: As is common in the travel industry, Dr. Maloney was provided with accommodations, meals, and other compensation for the purposes of review for this article. While it has not influenced her review, PointsandTravel.com believes in full disclosure of all potential conflicts of interest. All Photos are by the author. There may be affiliate links in this article.