Travel Photos for 2015: Year End Review
I have come to realize that I don't do anything half way. I love to travel, I love to work and I love taking travel photos, so when I put those things together to create PointsandTravel three and a half years ago, it turned into a business that was unexpected but, that I love dearly! I want to mention how grateful I am to be working this year with Travelocity, Rocky Mountaineer, Findery, Yahoo Travel, Flipboard Magazine, TripAdvisor and Club Carlson. It has been a great year for brand ambassador partnerships. Thank you.
I am so fortunate that I have found my passions in life through travel photos:
Travel writing, travel blogging, photography, being a social media influencer
and now a brand ambassador
Each year since I started PointsandTravel, I take a look back at the places I have traveled to. I look at my travel photos for the year and write year-end reviews.
Here are my last few years in travel photos:
2014: 17 countries, "too many to count" cities
2015: 16 countries, "too many to count" cities.
Whew! That's right, I am exhausted, so for 2016, I will try to slow down a bit, maybe 13 countries is a bit more manageable!
Once I take a look back, I reflect on how grateful I am for the friends that I have met along the way and the opportunities that I have had. Then I re-evaluate and think about what I want my 2016 to look like, I make goals and think about the things I have learned.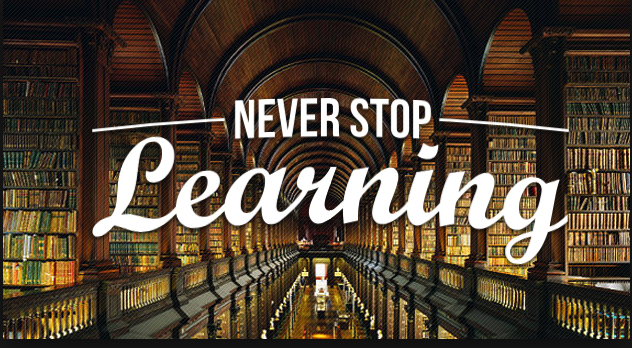 What I have learned:
I learned to listen to my intuition. I learned that I can do more than I thought I could. I learned that the most popular person at something is not necessarily the nicest person. I learned that quality travel is far more important than quantity travel and that that is probably true when it comes to friends and purses. I learned to sit in silence and listen (Jordan taught me that). I learned that religion can be complicated, as are most beliefs in life. At my age, I am surprised at how much I continue to learn! Oh, and I have learned to take better travel photos!
I also learned to never stop learning.
Travel Photos on Instagram for 2015: Year-End Review
Are you following PointsandTravel on Instagram yet? why not?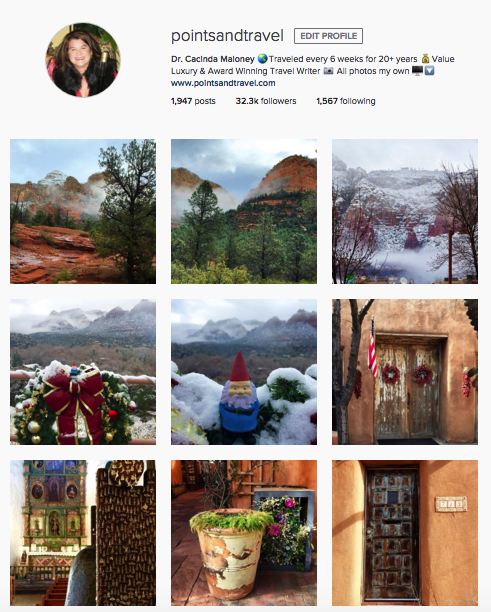 January 2015: Telluride, CO (family vacation), Scottsdale, AZ (staycation) and Galapagos (major bucket list item)
I started the year off in Telluride, Colorado, for a little skiing with the family. This was a road trip from Phoenix, Arizona, through the obvious stop of Four Corners and make our way to Telluride, Colorado.
Four Seasons Scottsdale, AZ Then had a couple's staycation in Scottsdale.
Galapagos: Arriving in Guayaquil, Ecuador overnight, we headed out to San Cristobol Island to catch the Ecoventura Yacht! What an amazing adventure this was! I met some amazing travel writers on this trip!
February 2015: Germany
I made my way to Baden-Württemberg, Germany to celebrate the most unusual Carnival (Fashing) that I have ever seen. It was deep in the Black Forrest and worth every minute I spent there! Such a fabulous group of travel bloggers I met on this trip and many I am still friends with today!
I woke up bright and early on a snow-filled morning to see this:
Carnival:
March 2016: Jordan! When the invitation came, I was stunned! I had been there before, but I would never turn down a chance to go again! And what a fabulous group of travel adventurers I met on this trip! Thanks to all of them for such a grand time, I still marvel at the things we did!
April 2015: France, Canada April found me exploring Paris once again and then off to the vast Champagne region of France, where I met some lovely ladies from the International Food Wine and Travel Writers Association (IFWTWA.org).
Champagne, France:
Vancouver, Canada: I was off to explore Vancouver to Banff, Canada on the fabulous Rocky Mountaineer.
The Canadian Rockies, taken from my beloved Rocky Mountaineer:
May 2016: Spain, Estonia, Lithuania, and Latvia I returned to Barcelona, Spain, and then made my way up to Lloret del Mar, in the Costa Brava region to see my travel friends at The Travel Blog Exchange (TBEX).
I was then whisked away by JayWay Travel to explore the Baltic Capitals! And what an amazing trip that was. Reunited with some old friends and met new ones on this trip as well.
Balloon Ride over Trakai Castle, Lithuania
June 2016: Jamaica, Guatemala Let's just say that Jamaica was not one of my favorite destinations, but the sunsets rock! And so do those Jamaican drinks.
Guatemala: I cannot say enough about how fabulous Guatemala is! If you ever get the chance… don't pass this one up. And what a great group of good girlfriends I made on this trip!
Travel Photos from Instagram for 2015: Year-End Review
July: the Florida Keys and Dry Tortuga Islands! The team I went with: they were fun, fun, fun!
Fort Jefferson, Dry Tortugas: Now who would have ever thought to go here? I loved this UNESCO World Heritage site.
August 2015: I took the month off! September 2015: 3 weeks in the South of France I took a Viking River Cruise on their Portraits of Southern France cruise and reunited with my buddy Annette Slowik-White. What fun we had!
I also worked with my beloved Monaco:
October 2015: Atlanta, Georgia, and a journey throughout Israel! Went to a fabulous travel summit hosted by the Atlanta CVB for a quick weekend, but I learned that I WANT TO GO BACK! Atlanta was fabulous! OMG! Israel was calling! A chance of a lifetime for me and I went whole-heartedly and I would go again in a heartbeat! (Big bucket list item checkoff!)
November 2015: Riviera Maya, Mexico, New Orleans, LA, Amarillo and Dallas, Texas So excited when I got the offer to photograph Dia de los Muertos at Xcaret Park in the Riviera Maya, Mexico! A dream come true! Now I want to photograph the event again in Oaxaca! Great team of travel writers on this trip.
New Orleans: I had been several times before when I was in college, but oh____ it is so much better now that I don't have to indulge so much and I can enjoy the architecture, the atmosphere, and see a few second lines – it is fabulous!
Dallas, Texas What a fabulous return to my home state, and for a GREAT REASON!! I was selected to be an AMBASSADOR for TRAVELOCITY!! They flew me out to meet the president of the company and the entire amazing team over at Travelocity in the Dallas headquarters! I am so excited to start my journey with them in 2016! (Although the photo below was taken in Sedona, AZ, as they had not made the official announcement yet at the time.)
December 2015: Santa Fe, New Mexico and Sedona, AZ USA! I was happy to be staying a little bit closer to home for the holidays and ended up falling in love with Santa Fe! I was also reunited with my good friend Marilyn Jones, who teaches me many things about travel writing and life.
Sedona, AZ is beautiful this time of year!
A big "THANK YOU" to all the brands and destinations that saw something in me this year. Thanks for working with me and allowing me to do the thing that I love to do the most: explore this big, giant world! If you want your destination or travel-related company featured here, just send me an email at [email protected] so we can chat. Here are my top-performing travel photos on Instagram of 2015: