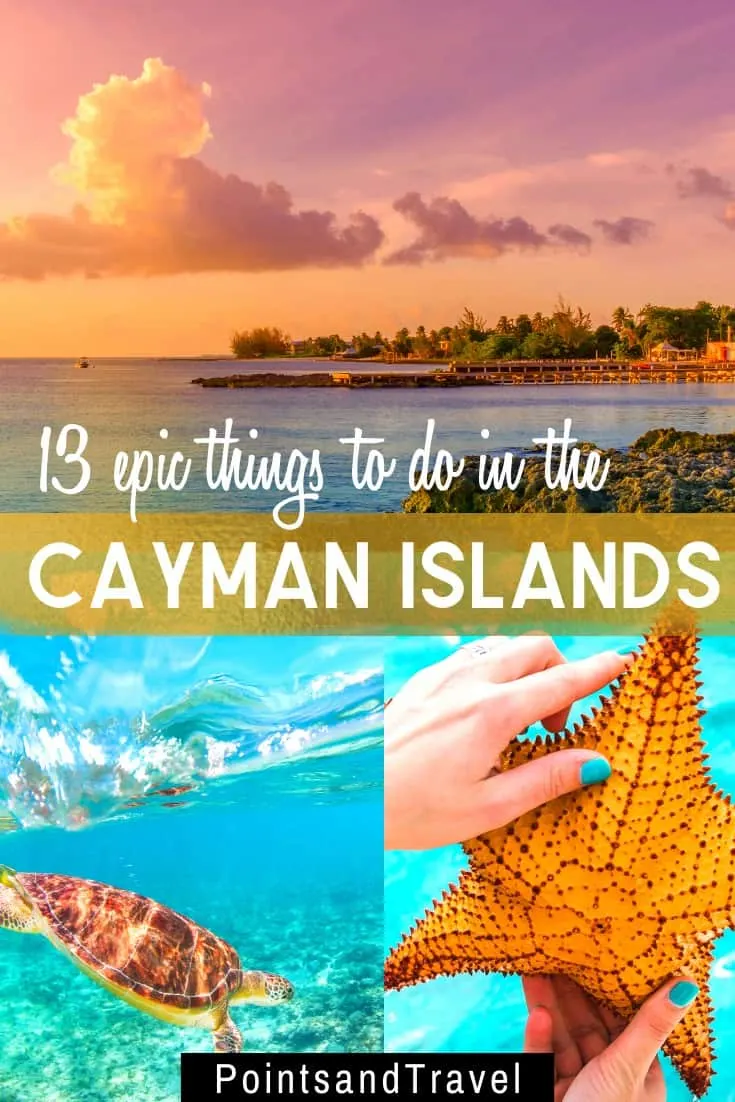 You really can't go wrong with a Caribbean vacation and visiting the Cayman Islands is one of the best options whether you want to relax, go on an exciting adventure, or kick back with the family. The best part about the Cayman Islands? You can hop around from Grand Cayman to Cayman Brac, to Little Cayman, and experience something different on each island. Of course, planning ahead can make your trip a lot easier and ensure that you'll get to see and do everything on your list. With that in mind, here's a quick guide on what you should be doing when you cruise off to the Caymans.
---
Things to do in Cayman Islands
---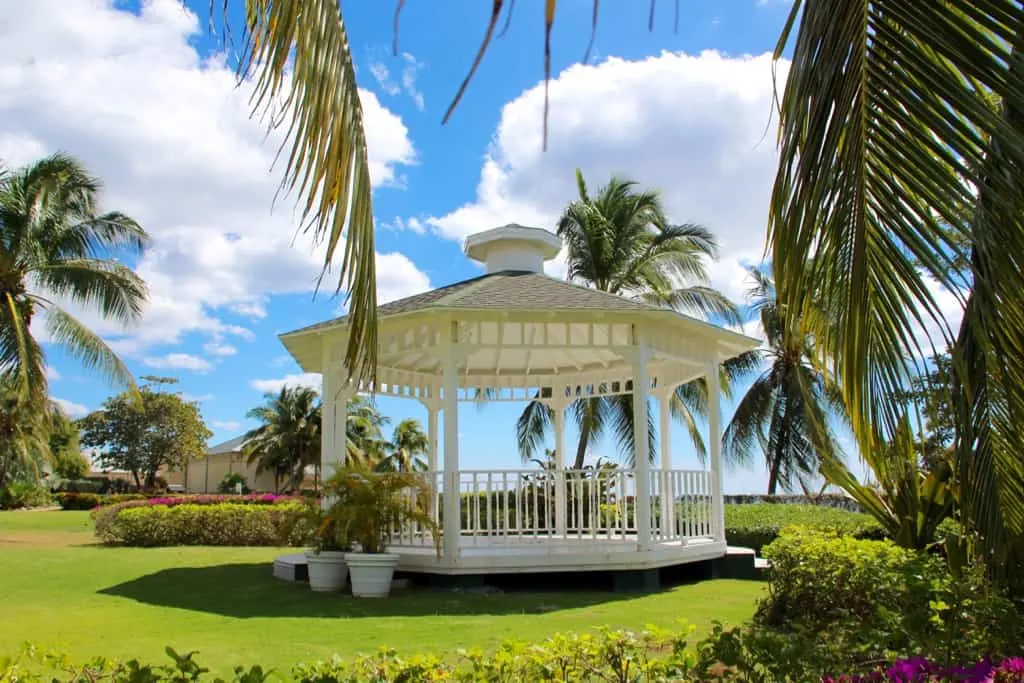 The list of things you can do and experience in the Cayman Islands is practically endless, but hopefully, this gives you some direction on where you can get started as you plan your vacation. Cayman doesn't have to be the trip of a lifetime, because it's a place you should definitely visit more than once.
✦ There is Plenty of Water Here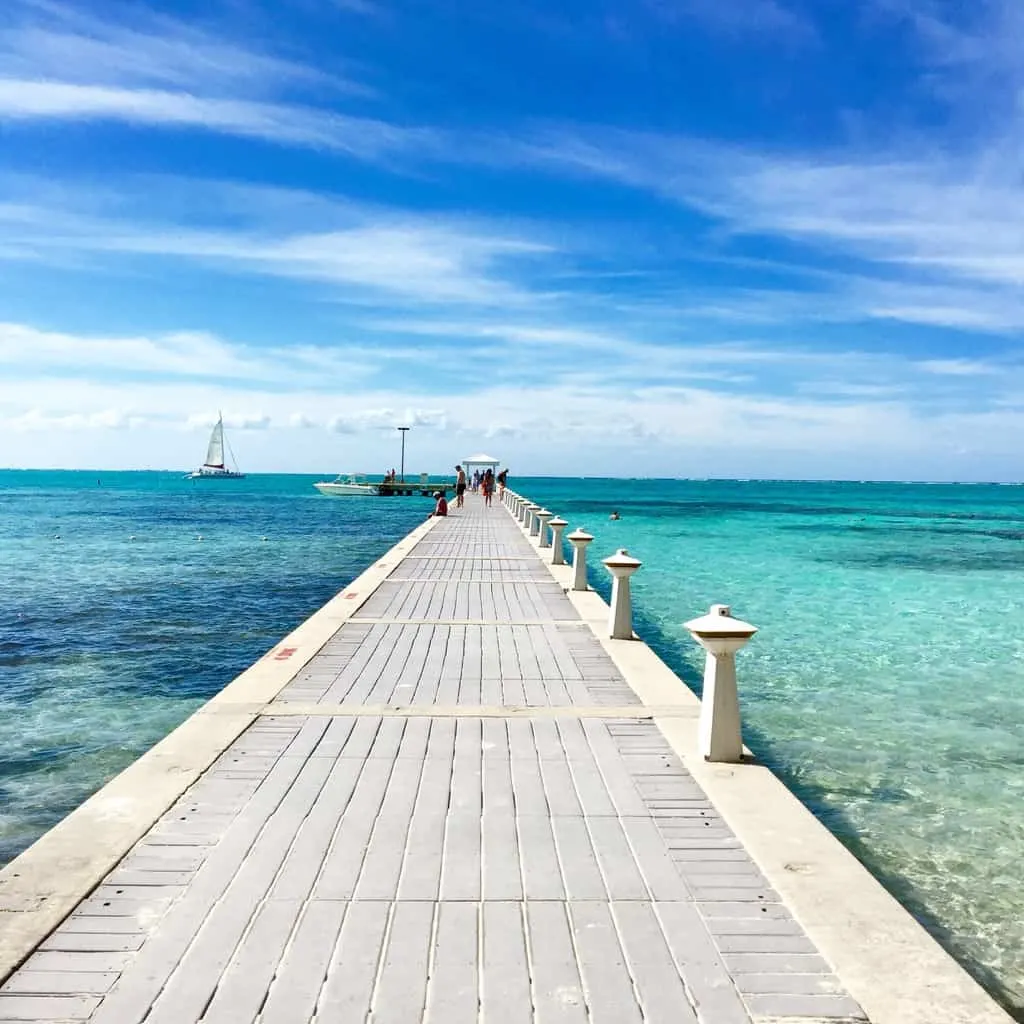 Let's face it, you're surrounded by water, so you might as well get wet! Thankfully, there's no shortage of water or ocean activities, whether you're an adventurer who wants to go scuba diving/snorkeling, a visit to Caribbean waterfalls and lagoons, or if deep sea fishing is more your speed. All are fun things to do in the Caymans.
✦ Take A Visit to Stingray City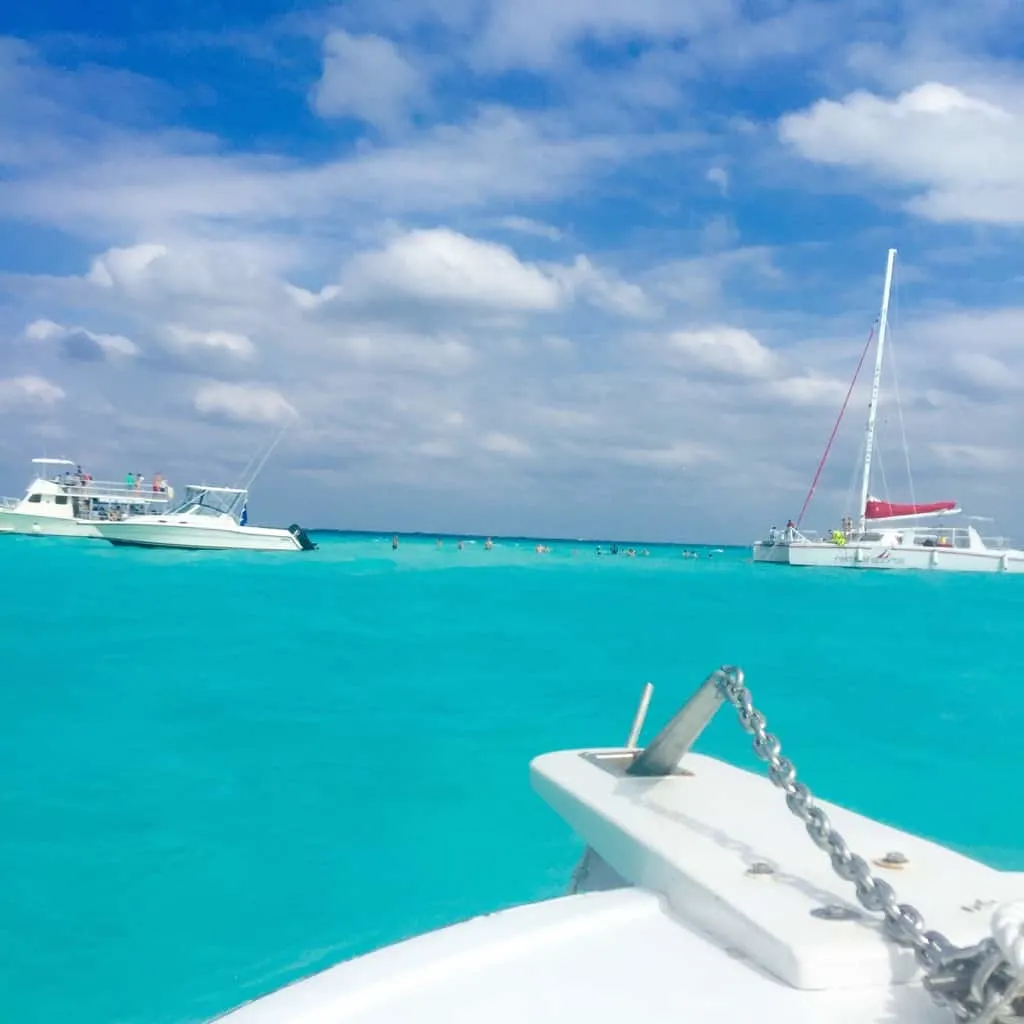 Of course, no visit to the Cayman Islands is complete without a trip out to Stingray City. Thanks to Stingray City tours, this unique sandbar off of Grand Cayman, is easy to get to so you can experience the beauty of southern stingrays up close. It's an awesome activity for families since the sandbar is only 3-4 feet deep and allows most people to touch the water while interacting with the rays. The stingrays are also friendly, gentle, and definitely eager to be fed!
In fact, it seems to be one of the most popular Grand Cayman excursions. So go on a tour, get on a boat, and swim out to the sandbar Stingray City. In the old days, it was where the fisherman would stop and anchor their boats when they were cleaning their catch of fish for the day. The stingrays quickly figured this out and began to gather here to be fed, and soon enough they regularly began to show up for food.
It's one of the most popular activities in the Cayman Islands and one of the best things to do in Cayman Islands when you're visiting.
How The Tours Work for Stingray City
Once you purchase a tour, the boat ride out to Stingray City takes about 30 minutes. Typically, there are several boats out there already anchored in the same spot. The tour operators offer a snorkel mask and you can jump in (be careful, as the depth is only 3-5 feet in some areas) or you can get off using the ladder at the back of the boat.
The guides will have a few pieces of fish or squid to start attracting the stingrays. You will basically be standing in 3-5 feet of water and they come up around your legs. Honestly, it is so much fun! You don't even have to touch them if you don't want, but I think you will enjoy your time with these docile stingrays. Also, typically they have a photographer who will take some photos that you can buy from them afterward if you want. But I would suggest taking an underwater camera!
---
TIP for a less crowded Stingray City excursion:
Choose a day when the major cruise ships are not on the island!
---
✦ Visit Seven Mile Beach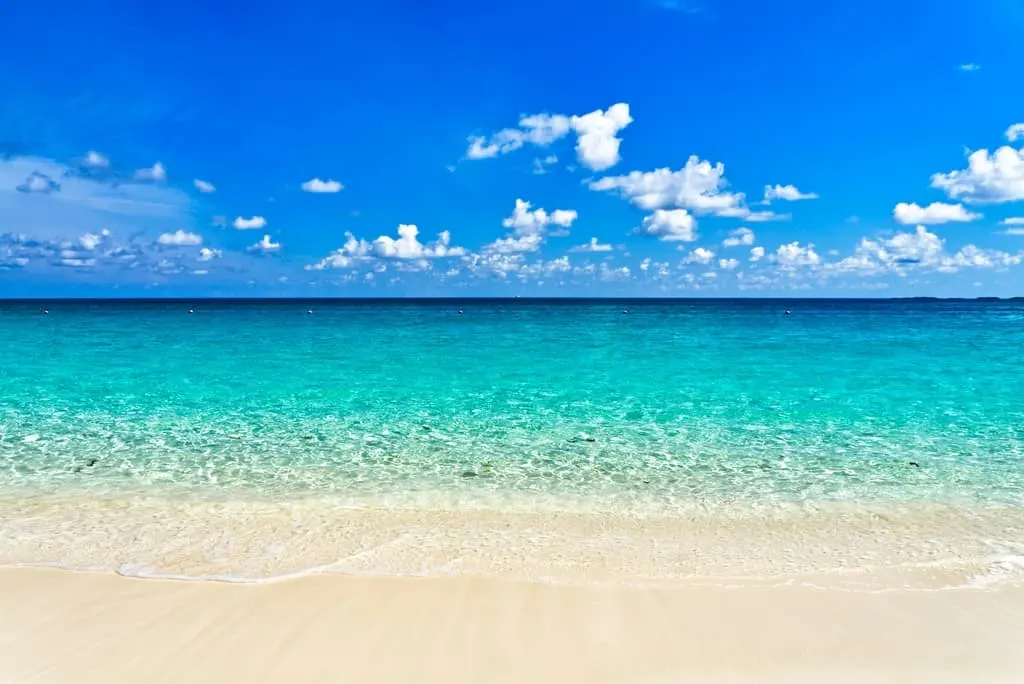 Of course, it is a vacation, after all. So, if you want to spend most of your time lounging on the sugar sand beaches, that's completely acceptable too. Seven Mile Beach is one of the most popular destinations for visitors looking to relax and enjoy the beauty of the island. Don't forget your sunscreen! As that sun can get hot especially after hanging out in the water all day!
Its location is also where many of the hotels and resorts on Grand Cayman are located. It is literally a 7-mile beach from George Town to West Bay! And in my mind, it is one of the most gorgeous beaches on the island of Grand Cayman! Bring your snorkel gear to go snorkeling off of Governor's beach or Boggy Sand Road, both are amazing!
✦ Go Shopping in Georgetown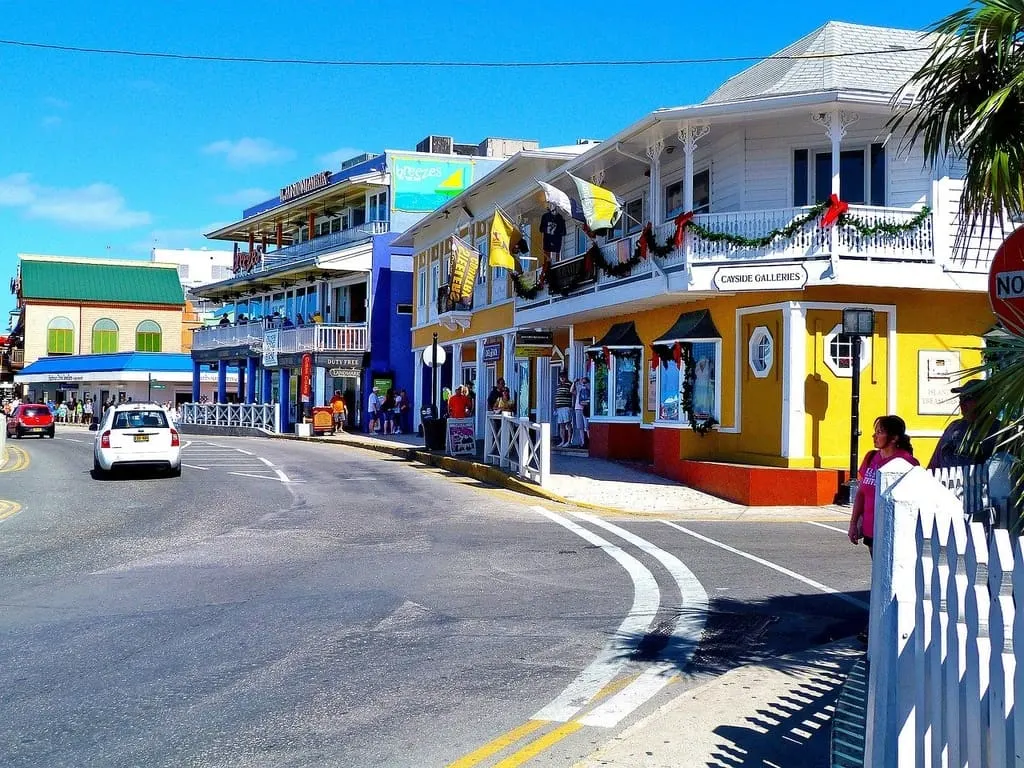 No trip to the Cayman Islands is complete without a trip to go shopping in Georgetown. They pretty much have everything you will want for your Cayman vacation – flip flops, bathing suits, t-shirts, souvenirs, and more! Beware though as some of it is kind of junkie.
I did want to mention that basically a lot of the shopping seems to be geared towards the large ship cruiser crowd coming in each day, so maybe don't say too long and move on to some other fun things to do in the Caymans. But some days, you need a break from the sun, so might as well check out this downtown shopping.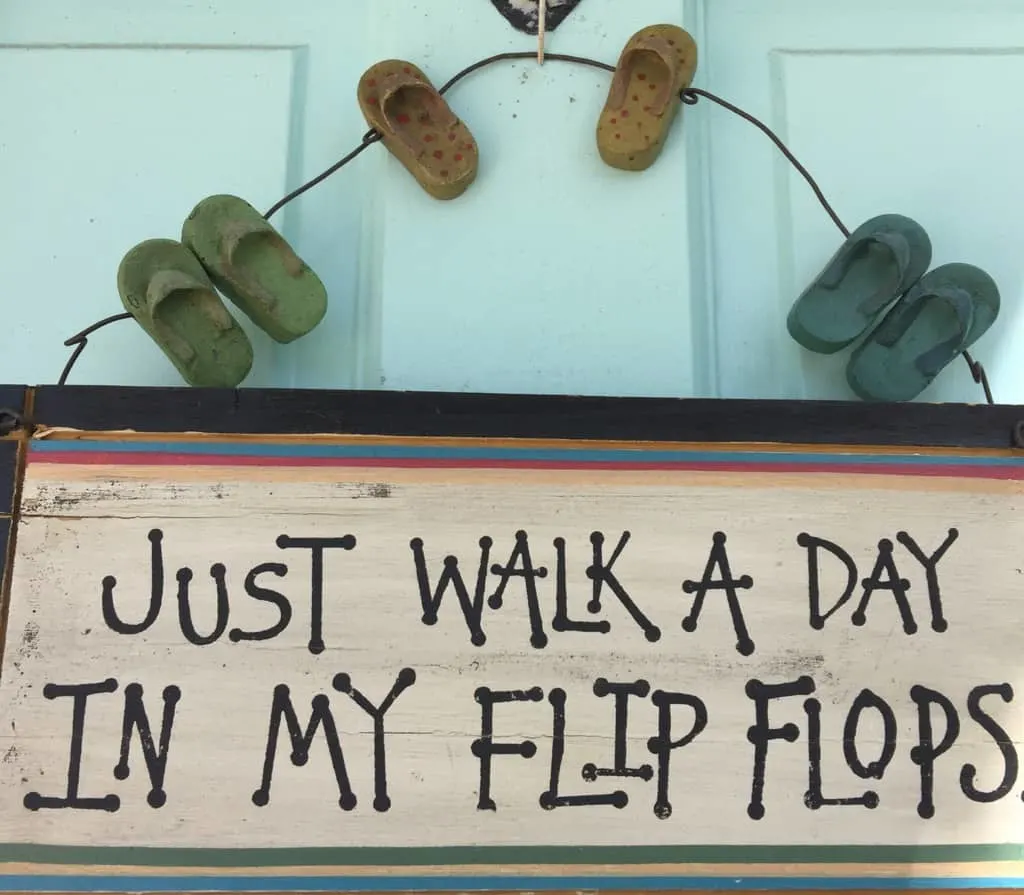 ✦ Then Shop at Camana Bay
Stop by the pedestrianized Camana Bay with palm tree-lined streets, as here you will find a better selection of shopping for things like high-end clothes, bathing suits, and boutique shops. They also have some nice shops with swimwear to complete your beach body look. The area also has sculptures, water features, restaurants, nice apartments, and a kid's water jet play area, so there are plenty of things to do in the Cayman islands for the kids here too.
You can even cross over a small bridge to a tiny island to swing on a hammock or visit the only movie theater on the island! On Wednesday's they have a local Harvest Market in August to November and a Farms and Artisan Market from November to July here. There is a bridged walkway that can take you to Seven Mile Beach where you will see murals in the car park as well.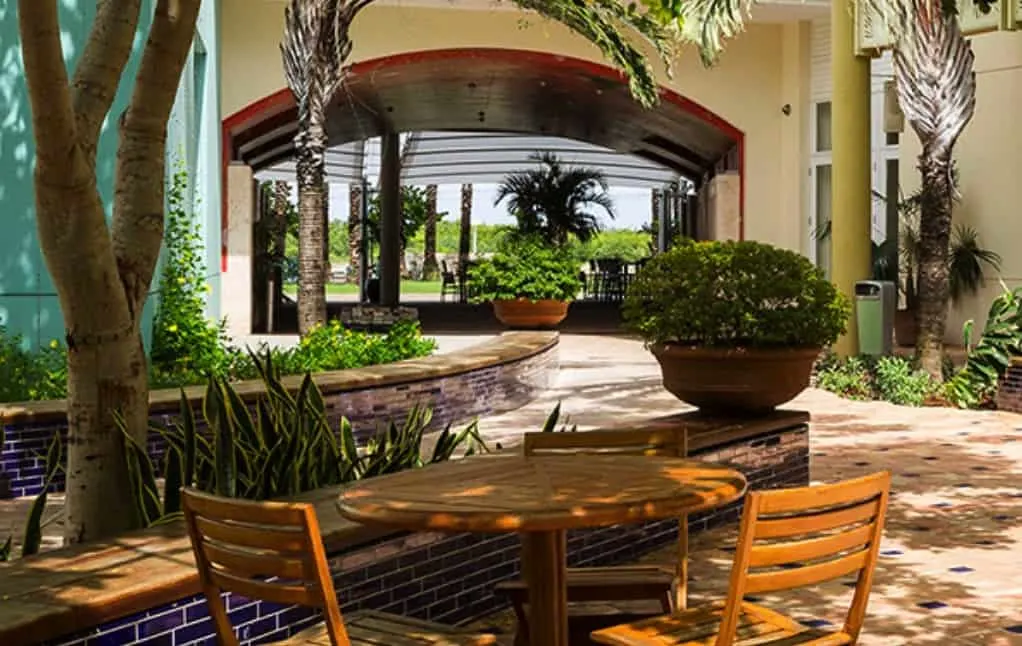 ✦ Climb the Camana Bay Observation Tower
And while you are at Camana Bay, it is hard to miss the 75-foot slatted-shuttered observation tower, sort of a contemporary Caribbean church reminiscent of an old European cathedral. It has the perfect view advantage point to see the town. You can walk up the staircase for some natural air conditioning from the sea breeze and notice the gorgeous mosaics created from Venetian glass.
Be sure and take in the colorful fish and sea murals teaming with sea life along the way. On each level, there is a viewpoint and by the time you reach the top, you can see across the marina. I would suggest taking the elevator back down if you are tired after your climb!
✦ Visit the Cayman Island National Museum
This museum offers insight into the local culture and history of the Cayman Islands, to give you an idea of what Cayman Island is all about. It is located in Georgetown in Grand Cayman along the waterfront. You can't miss it with its red roof and white painted shutters in a 19th-century building. Over the years, this building has been a museum, a jail, a post office, a courthouse, a library, and even a school! So you can imagine the memories this museum holds!
✦ Discovery Rum and Spirits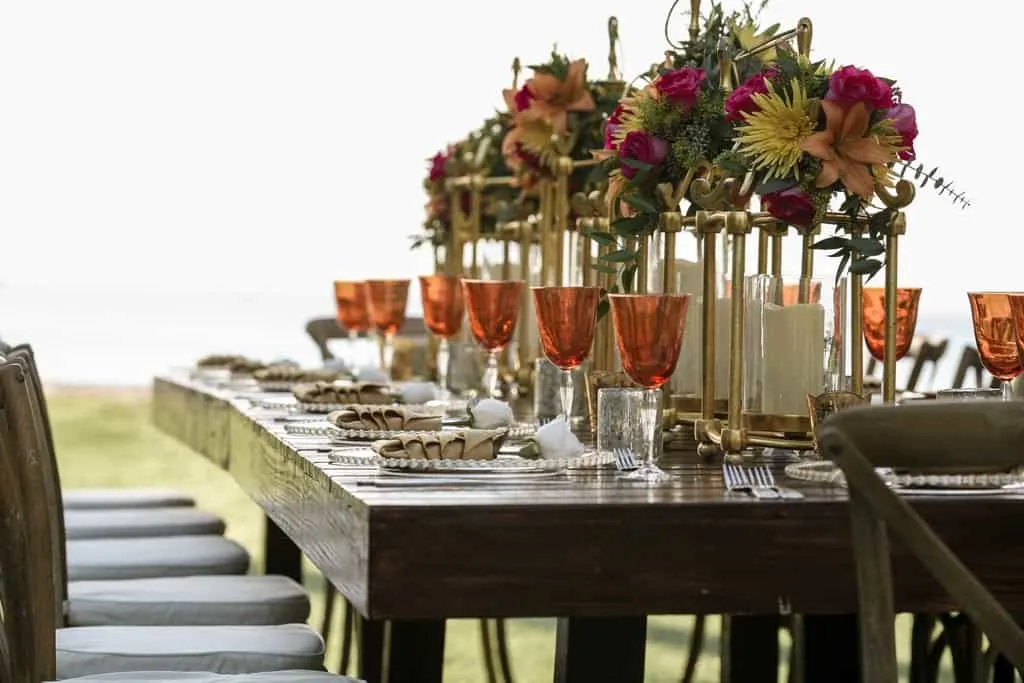 Though it's tempting, you don't have to spend all day on the water. Cool off and take the time to enjoy some of the tours and experiences on the island. One of the most popular is the Cayman Spirits Co. Distillery's Seven Fathoms Under the Sea. Obviously, this is more of an adult activity, but if you're on the islands for a honeymoon or just to have fun with your partner, you should definitely stop by for a distillery tour and enjoy a sample of rum. They even have spirits that have been aged in casks beneath the sea! This is a super fun things to do in Cayman Islands!
And just so you know: A fathom is 1.8288 meters and is used for measurement, especially measuring the depth of water. So 7 x 1.8288 is 12.9016 meters under the sea (for Americans, that is roughly 42.3 feet). It is here on Grand Cayman Island that they have the most unusual thing that is seven fathoms under the sea.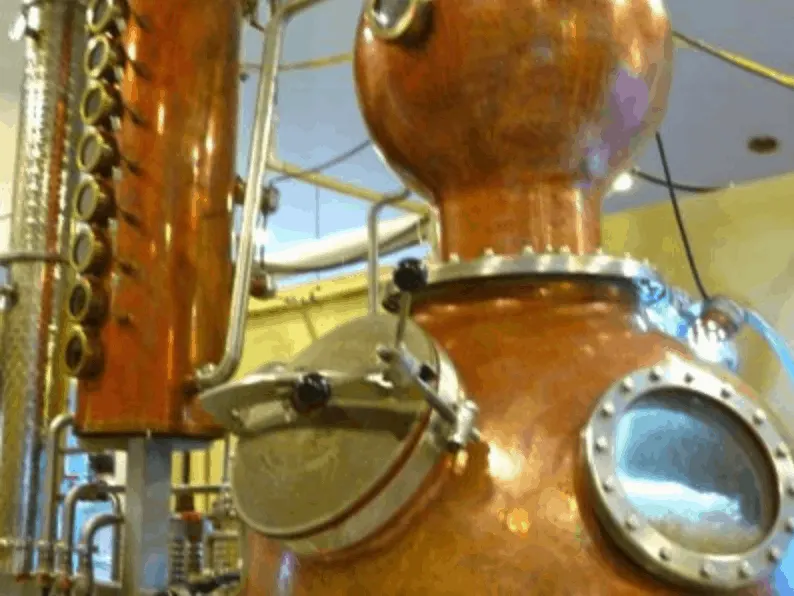 This is where 7 Fathoms under the Sea store the rum they make when it is ready to be bottled. According to them, when aging a spirit, one of the most important factors is the temperature and the humidity. Underneath the sea, they found the perfect conditions! The constant push and pull of the waves and the tides mimic the touch of a distiller rotating their barrels in a cellar. This is done to diffuse the molecules through the barrel and according to them, the waves are able to massage the rum with consistency and steady precision.
✦ Take an Island Tour
Once you're fully refreshed, be sure to check out some other tours around the island, including Dolphin Discovery and the Cayman Turtle Center. A Crystal Caves tour will also take your breath away as you travel through underground crystal structures and beautiful wildlife vegetation. It's amazing to see so much tropical vegetation surrounding such unique caves. You'll feel as though you've stepped into a completely different world!
✦ Take a Sunset Cruise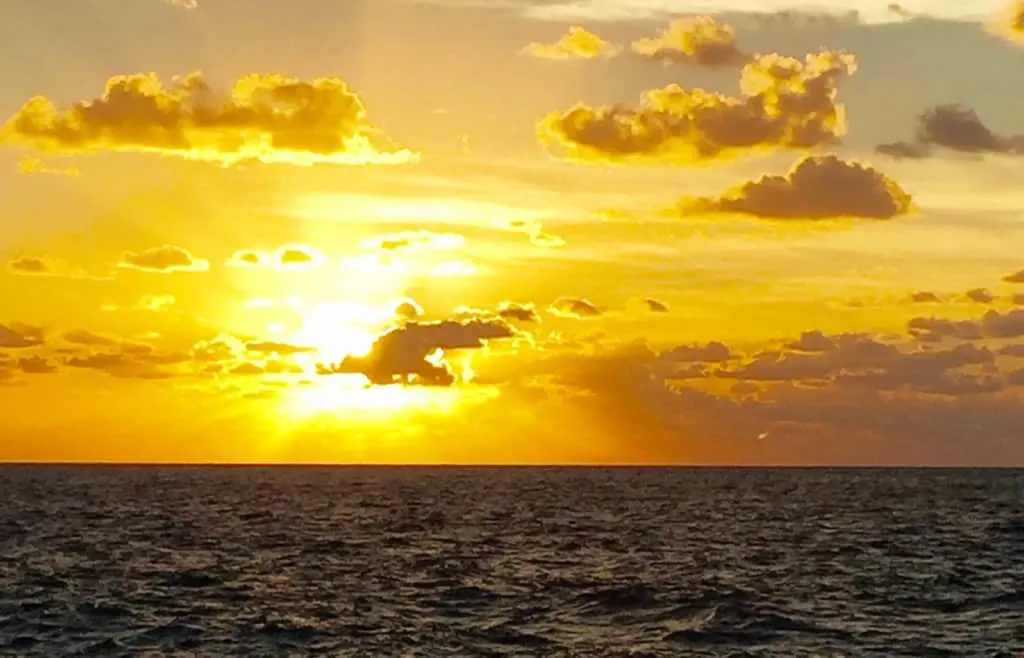 There are a lot of sunset cruise offers in the Cayman Islands, but one of the really fun ones again is from Red Sail Sports. They leave from the Kimpton Seafire Resort about an hour before sunset. You will be astonished at the gorgeous sky as it turns golden orange with your hair blowing in the breeze! The catamaran will have plenty of places to sit and they also have that interwoven webbing that you can hang out on that is typically seen on a catamaran. They will have an open bar and of course, rum punch is the drink of the night and will be flowing. It will be a romantic and memorable evening for you to enjoy the gorgeous Cayman Island weather and a way to relax literally on the sea!
✦ Go to Cayman's Version of HELL
Don't forget to visit Cayman's Hell! Read this article I wrote and you will know what I am talking about when you see these black jagged rock formations! My two kids loved it and wanted me and Dad to tag along to see what it was!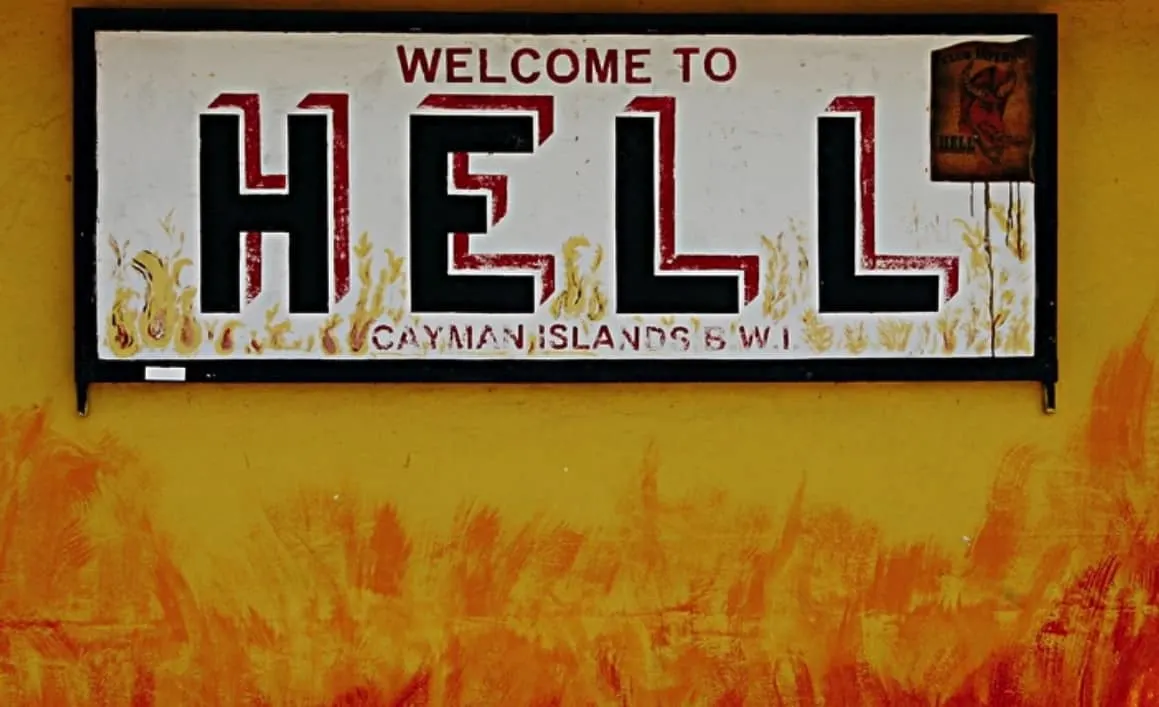 ✦ Rent a Car and Drive the Island
Most people who come to the Cayman Islands come via cruise ships, but I suggest you come to the Cayman Islands to stay for at least a week and rent a car. If you are American, realize that they DO DRIVE ON THE LEFT ( the other side of the street)! Most visitors end up at 7-mile Beach or Georgetown, but that is only a small part of what the Cayman Islands has to offer.
Drive around the island and maybe visit a local gorgeous like Smith Cove Grand Cayman. You can get there by driving south along the coast road from Georgetown. There are plenty of other local spots along the road too, so take your time and enjoy the less crowded beaches with the shade of the grape trees! They also have restrooms, showers, and places across the street to park your car.
✦ Visit Rum Point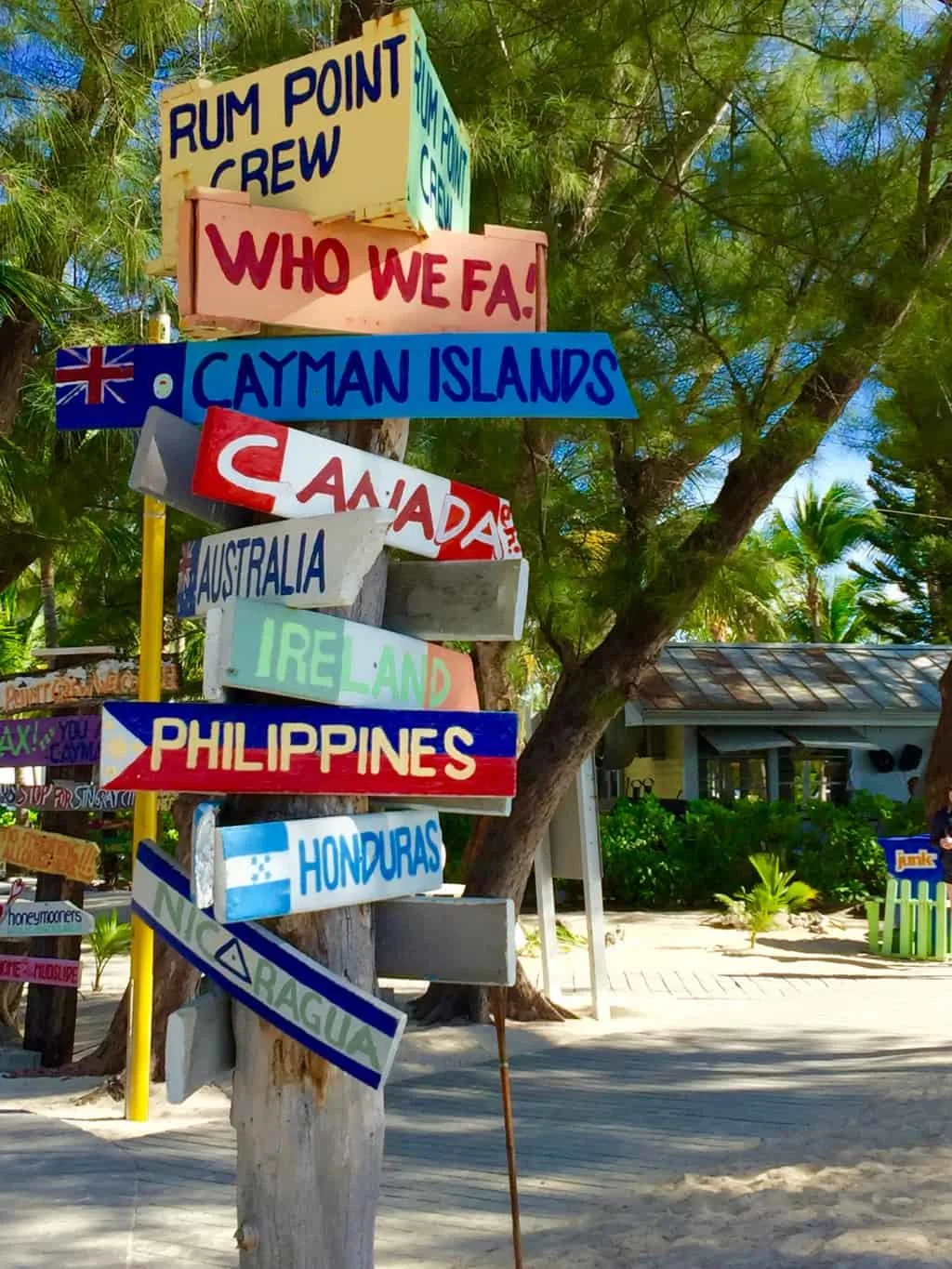 And no visit to the Cayman Islands is complete without a relaxing visit out to Rum Point. So since you have a car, you can easily drive out there, as it is about a 40-minute drive from Georgetown. It is a place where locals and tourists alike hang out among the many beach chairs and gorgeous waters of the area. There are also a lot of boat trips taking people here, where the water is shallow and there are plenty of restaurants and facilities to enjoy. It is considered more of a party beach, as when the boats begin to arrive, the crowds do get larger with a lively and fun atmosphere.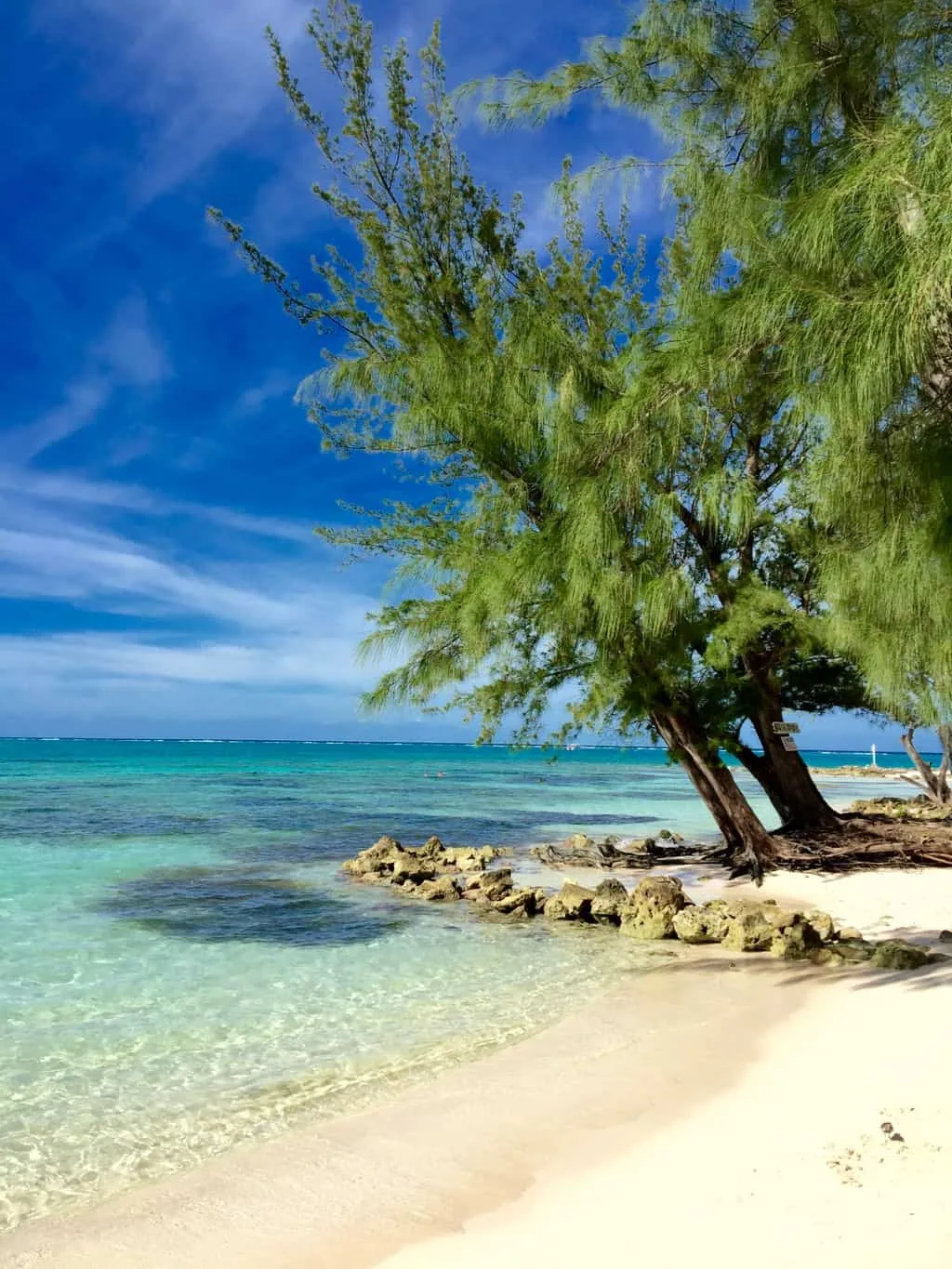 ✦ Where to Stay in Grand Cayman:
Budget-Friendly Choice Hotel
Honestly, on one of my trips to the Cayman Islands, I stayed at the Choice Hotel called Comfort Suites in Grand Cayman for a Steve Harvey event. And I do have to stay, it wasn't bad AT ALL and it is literally 37 steps from the beach! The cool thing about this hotel is how friendly the staff is, how it actually has access to the beach when it is not beachfront, and the parties at the pool are fun too. Although I do prefer a luxury hotel, I was in the Cayman Islands for a work trip and spent time in this hotel. I even got to know the cool owner of the hotel, who invited me out to his house for lunch and spent a day out on his private boat. It was a day of fun in the sun and conch shell hunting. Love the owner, love the place for a cheap stay.
Family-Friendly Westin Grand Cayman
As mentioned before, I stayed at the Westin Grand Cayman right directly on Seven-mile Beach. It made for a great base location for me and my family. I can't say enough about how gorgeous the beach and ocean are in this particular spot. The hotel has recently been refurbished and the décor is in pale blue tones that match the relaxed tones of the sea. It has a modern style and a lobby bar that is shaped like a fisherman's boat! The lobby is open and airy and full of art. My suite had a balcony view over the pool area, near Tortuga Beach Grill where the swim-up bar was located. This is a luxury hotel for families, couples, and friends. The hotel offers free activities such as yoga on the beach and access to water-sport activities through Red Sail Sports. They have two restaurants: Beach House and Ferdinands.
Luxurious Kimpton Seafire Resort and Spa
Another gorgeous hotel I checked out while visiting is the super luxurious property of Kimpton Seafire Resort. The lobby has more of a light pink color throughout the lobby and in the rooms. The décor adds stone and cotton to create a more relaxed feel to this super luxurious resort. It even has a gorgeous library that features local silver thatch rope and has framed photographs in old Grand Cayman style. It has several restaurants with everything from Mediterranean-styled seafood and steaks to a Spanish-inspired tapas place. Also, the beachside restaurants were nice where Mexican-inspired street food was served. Since this is a newer property on 7-mile beach, you will find it to be quite a bit more upscale. As mentioned before, you can take a sunset cruise from here and also enjoy water sport activities out on the beach with Red Sail Sports.
Stay Off the Beaten Path – in Bodden Town at the Turtle Nest Inn
We chose to stay a week with our family at the Westin Grand Cayman and then 5 more days on the other side of the island (I call it the quiet side of the island!) where we could simply relax and not have to worry about doing anything but chill out! We basically hung out at the pool, snorkeled in the ocean, and sunbathed at the Turtle Nest Inn. The kids found the nearby Crystal Caverns and had a great time exploring them.
✦ Visit the Crystal Caves near Bodden Town
Speaking of the nearby Crystal Caverns, these can be visited with a tour from a guide. These caves are naturally formed caverns from the millions of years being underneath the sea. They used to only be accessed by the locals using hanging ropes, but in the 90s, the caves were developed to become a tourist attraction. They now have stairways and lighted paths for visitors. The guide will take you down into the caverns and point out the stalactites and stalagmites in the cave. There are also many different shapes of rocks in the caves – all given names – such as the snowman and Neptune's Trident!
Where to eat in Bodden Town
In Bodden Town, you can eat at The Lighthouse Restaurant, which is located just past the Queen Elizabeth II Botanic Garden. This is an Italian-style restaurant that was built inside of an old genuine lighthouse! It is filled with nautical memorabilia and lots of things to look at as you cozy by to the bar. It also has a deck you can eat on that overlooks the sea. They serve Italian inspired dishes as well as seafood.
Disclosure: Dr. Maloney has been to Cayman a few times, but as is common in the travel industry, Dr. Maloney was provided with accommodations, meals, and other compensation for the purposes of review on a few of her trips. On other trips she paid for the adventure on her own. While it has not influenced her review, PointsandTravel.com believes in full disclosure of all potential conflicts of interest. All photos are either taken by the author or we have been given permission to use these photos. There may be affiliate links in this article.