By Cacinda Maloney
Juliet:
"What's in a name? That which we call a rose
By any other name would smell as sweet."
Romeo and Juliet (II, ii, 1-2)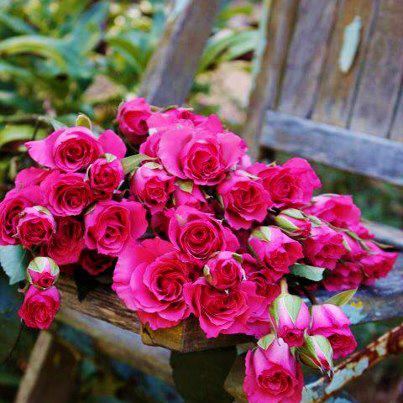 Do you know what this blog is about?  Points and Travel
A brand is passion, confidence, action, belonging.
Mega corporations spend thousands of dollars developing the name of their brand or products.  A name can help a brand to enter the public consciousness (think Google). They hire designers, writers, and marketing professionals to figure out the best names in the business.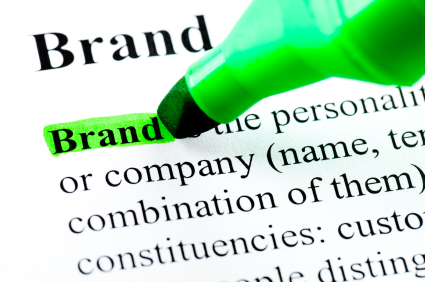 A New York agency conducted a survey to learn what new brand names are hitting the mark.  1300 marketing professionals and industry observers were polled to pick the "most memorable, appropriate or distinctive" new brand names.  When the results came in, one thing was certain:
The best new brands are clear and simple.
Names like Aloft for Starwood Hotels or Andez, for Hyatt.
So I wanted to make sure you know what my brand stands for:
Points and Travel, simply that.
Points:  Points are a system of currency that customers loyal to a brand earn, which translate into some type of reward.  (Although, shh!!! I am not loyal to anybody but my husband!)
Travel:  To make a journey typically of some length or abroad.
The points thing, to me, is collecting.  Learning how to collect everything of value to me in order to turn it into rewards for my family for the reason of Travel!
And I am all about the travel and not about the points, meaning the points are just a means to an end and the end result is TRAVEL!  I love to go places and see things, new cultures, new art, hear new sounds, experience new foods.  And I get to travel more than the average person!
So how do I do it?  First of all, I would like to say that I wish I did it better and that I was more organized, but I wear many hats in life:  wife, mother, physician,  business owner, boss, travel content creator, you get the drift:  I am busy.
The basics is this:  I collect rewards based on my perceived value of them.  So since I love SPG, but not Hilton so much, I am more apt to collect SPG points that Hilton.  There are so many factors on perceived value, so each person has to determine what their value is.
I have collected so many rewards that I now let those rewards take me where they want to go.  I do, however, prefer to travel internationally,  I heard a word that describes what I do:  value-luxury or  fellow points blogger Kendra called it bargain luxury.  Either way, I prefer to stay at high end places whether it is a vacation rental, a B&B or a boutique hotel.   So what I do is either fly for cheap (miles plus taxes) and stay for cheap (on hotel loyalty points or points and cash) OR fly for cheap (miles plus taxes) and pay for a vacation rental, a B&B, a boutique hotel etc, depending on the location.  Either way, I get a value-luxury vacation out of the deal.
Recently, I was staying in a castle in Toronto!  It is rented out by a company called FlipKey  Think about that name for a minute!
Flip Key
Basically, as a guest at a luxury castle, I was "flipping" the "key" for the days that I was there and then it gets "flipped" to the next guest.  I like the name and I like brands that describe what they do in their title, so you don't have to guess what they do.
Another company that sponsored my stay at the castle was FlightNetwork.   Now, can you guess what they do?  "Flights" yes, so it is a flight search engine, but what else?  They are Canada's 2nd most visited online travel agency, so they are a "Network" of travel with not only flights, hotels, but also car rentals, tours cruises, vacation packages AND they specialize in cheap flights according to their website.
Here are the house guests that "flipped" the Castle with me:
Alouise Dittrick a fun-loving Canadian that "rocks" road trips.
Mara Gorman a spunky, short haired Mommy blogger – don't mess with Mommy bloggers.
Melissa Hogan walks in heels, ENUF said!
Emma Holliday whose name reminds me of the perfect Hollywood starlet that wears converse tennis shoes most of the time.
Lindsay Lewis knows all things anthropology, geography, and international conflict resolution and is only the 3rd person I know that has dived in Wakatobi, Indonesia!!!!  Which, of course, is on my bucket list.
Keryn Means another one of those Mommy bloggers, who knows all things kids related.
Alana Morgan the quiet, deep thinker with all the big dreams in her head and who writes about  her journeys  throughout Thailand, my hero!
Noah Lederman a teacher, adventurer and novelist with a "crazy" life!
Kay Rodriguez the most spunky, upbeat 20-year-old I have ever met!
Megan Smith she's a ginger with gypsy blood and fellow Texan that is a prolific writer .
Stephanie Spencer a self-proclaimed nerd, who can even have fun on Easter Island with a tour bus full of old people! My kinda gal.
The crew at Navigate Media Group (minus Angelina :() plus this cool cat Matt Gibson!

Disclaimer:  The Castle stay in Toronto was provided by FlipKey, FlightNetwork and Navigate Media Group.  The opinions expressed here are my own.