As I meander down each street, I think about Mexico and its colors.
Color, color is everywhere and they are serious about their colors.
"Why, o, why can't the USA be like this?" I have decided that I love color. I love how bold and striking Mexico can be.
With all its dilapidated old parts and doors and windows that don't quite fit, closets that don't shut and houses left unfinished.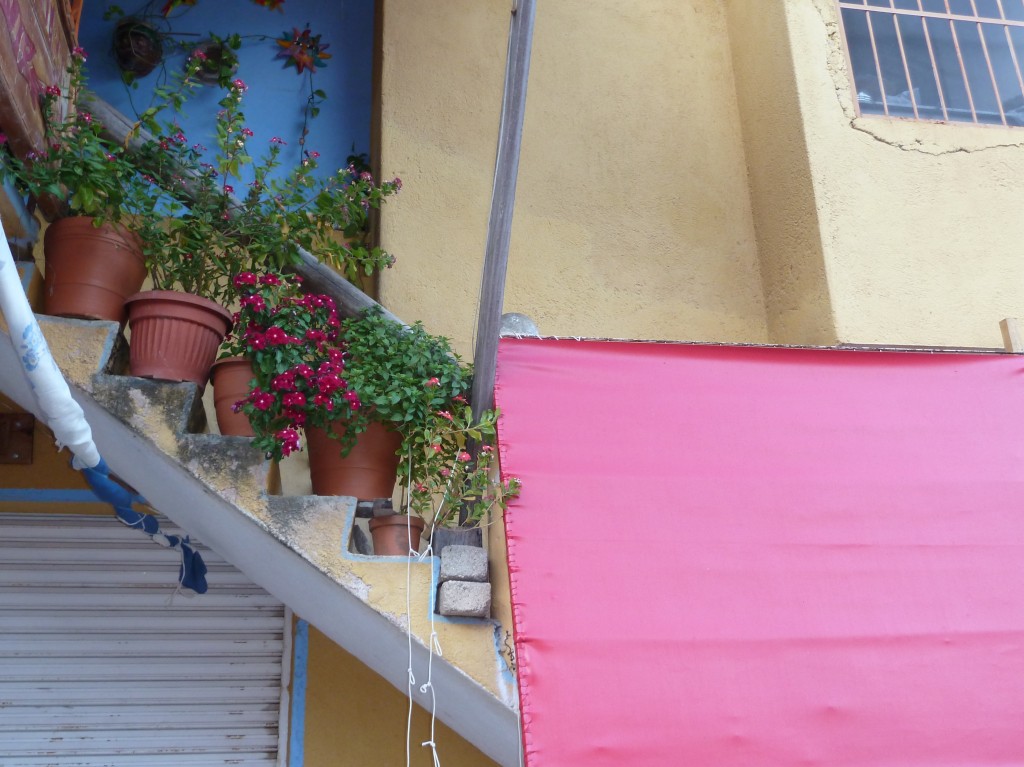 I still love Mexico despite all its shortcomings. Mexico is sort of like that long, lost cousin, that you never really forget. She stays deep in your memory and down into your soul. She seeps quietly into your heart and then, the next time you see her, a long, long time from now, you immediately get that good old feeling back again. She stays with you forever.
I decided to take a walk down to Cinco de Mayo, the main shopping attraction in Zihuatanejo.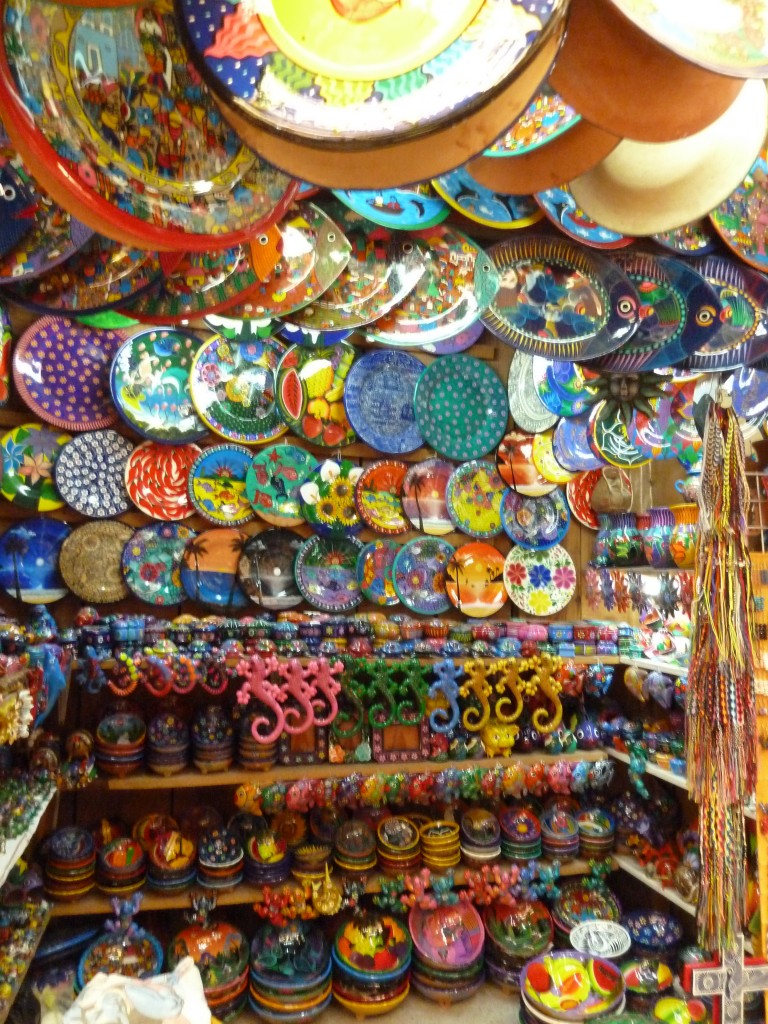 Really there is not much there but souvenirs and rows and rows of that. Just like the thousands and thousands you have seen in other port cities along the Mexico coast and border. But every time I go, I find something charming.
Day of the dead is a prominent feature, as well as the masks
and ceramic pottery. The kids always look for bracelets and necklaces, but even they (this time) just couldn't find anything new that they wanted to buy. Of course, this is probably well over our 50th visit to Mexico, so it is not surprising.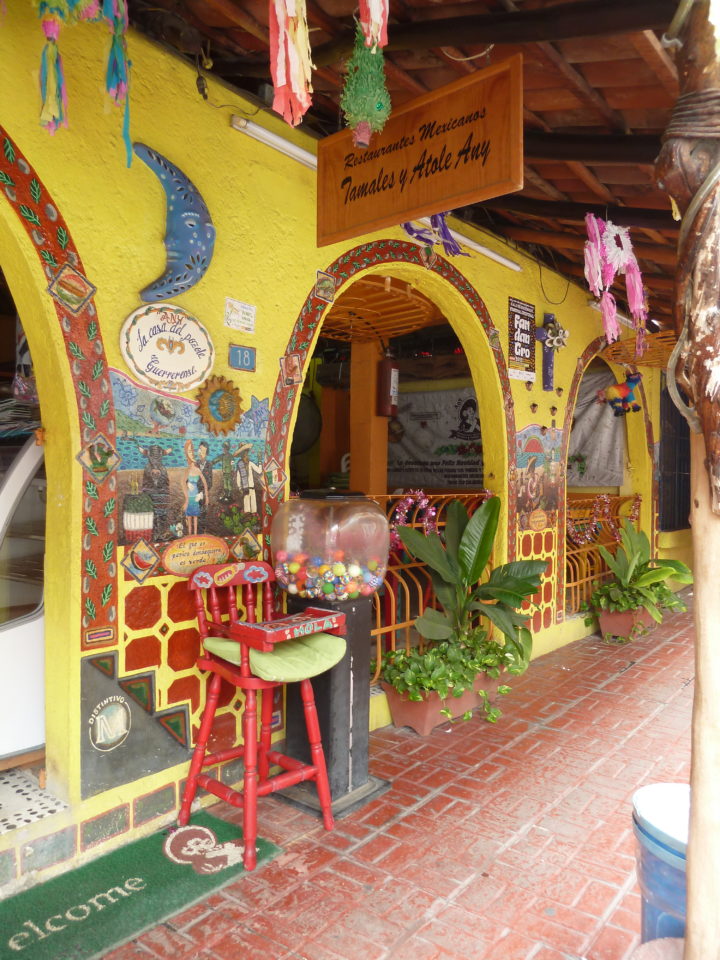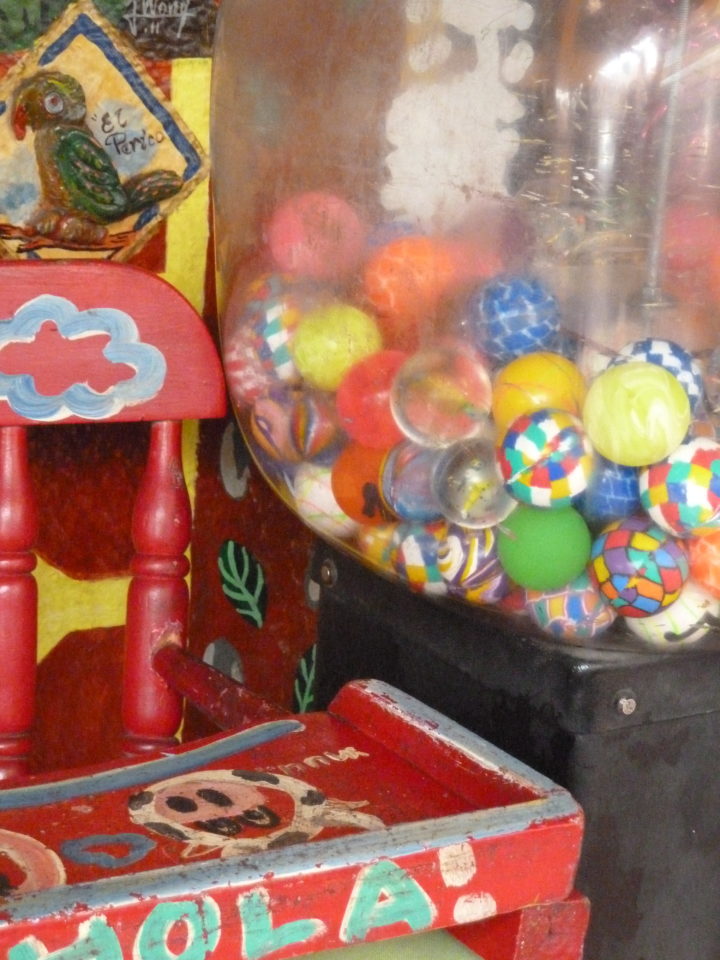 We walked along until the shops ran out and hit the main port area of Zihuatanejo. From there, we walked along the restaurant-lined seaport street, where we sat and the kids had a Fanta and we had coconut-infused margaritas. It was a hot breezy day and we just needed a quick rest, before we boarded the water taxis that take us over to Las Gatas.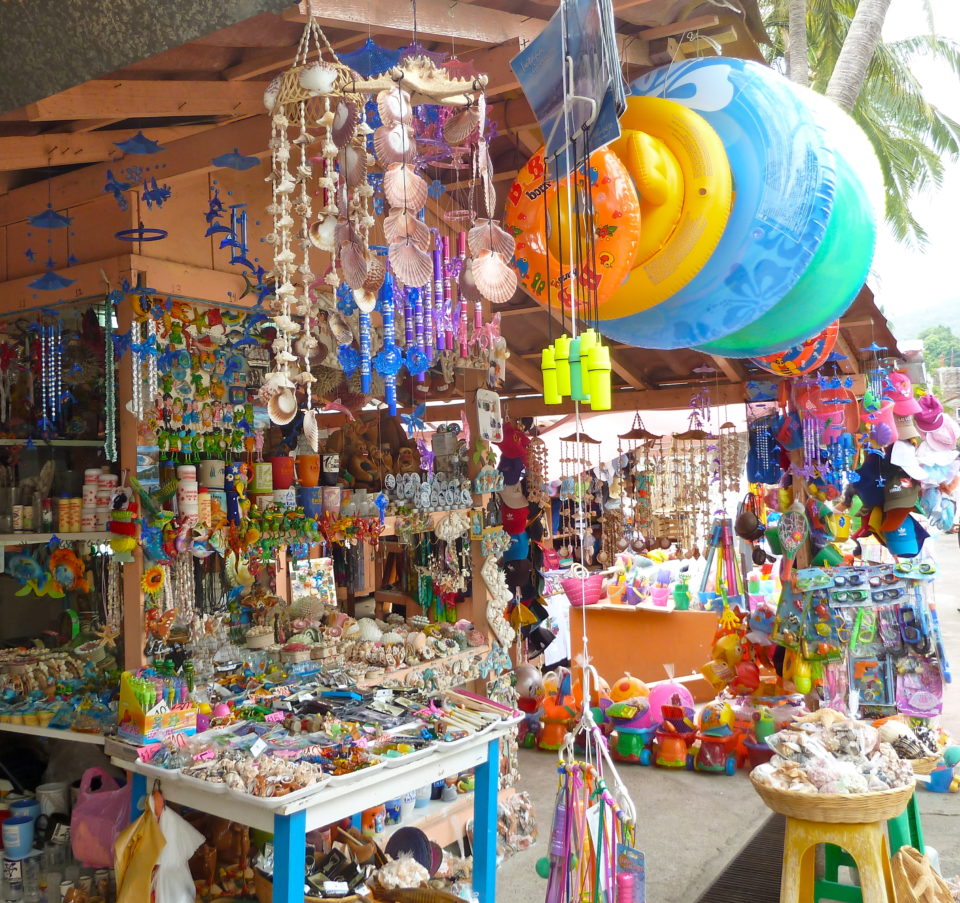 ---
You may also like:
Zihuatanejo, Mexico for Families!
The Circus is in Town in Zihuatanejo, Mexico