San Diego is one of the best places for you to learn more about the animal kingdom in the United States. In fact, you can see these creatures in their natural habitat. The best time to visit zoos and aquariums in San Diego is in the month of June. After all, San Diego county honors these places for their role in educating, preserving, and conserving animal life as we know it. Let's take a look at these amazing places.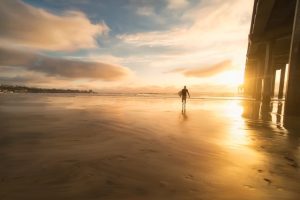 ---
The 5 BEST Zoos & Aquariums in San Diego
---
---
Best Aquariums and Zoos to Visit in San Diego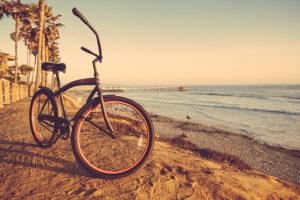 The world is full of amazing species and having close encounters with them is an experience you will not soon forget. That said, here are the best places to see these animals up close.
#1 San Diego Zoo
This expansive zoo in Balboa Park is a great place to see animals from all over the world, including those in remote locations, in one area. Aside from that, this is also where you will find impressive facilities here. Designed to show and educate guests about the endangered species, these are ideal for young children to know more about the animal kingdom.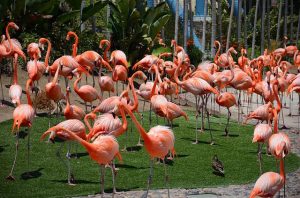 The best way to enjoy your time in downtown San Diego is to spend the entire day. Also, make sure that you wear comfortable shoes because you will do a lot of walking. Among the animals that you will see here are giant pandas, polar bears, and naked mole rats. On a good note, if you can't visit all the exhibits here because of limited time, you can always check their animal cameras. This way, you will be able to observe them in their pens even from a distance.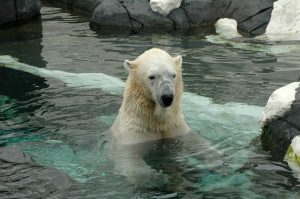 Select dates when they have a special event or choose any in the month of June. After all, this is the best time to bring your kids here because of their events. And since the parking area is free of charge, you don't have to spend more here.
#2 San Diego Zoo Safari Park
One of the best things that you will love about this Safari Park is how they house its majestic animals. In fact, this is the perfect spot to get a closer look at the wild animals from arid countries. A tram ride will take you to see rhinos, giraffes, and gazelles in their enclosures. Of course, there are African lions here as well. They have their own enclosure to keep them away from other animals.
Aside from that, this Safari Park offers behind-the-scenes tours to have a close look at these animals. Also, you can go zip lining to see the expanse of the park or fly a hot air balloon. You can even try their Roar & Snore tour where you can spend the night in tents near the African Plains exhibit.
#3 Sea World San Diego
From interactive exhibits to wild rides, a trip to SeaWorld should be on your bucket list. In fact, you will learn more about sea creatures here. Among these are sea turtles, penguins, and beluga whales. In addition, this facility also serves as a rehabilitation center for injured or orphaned marine life on the Southern California coast.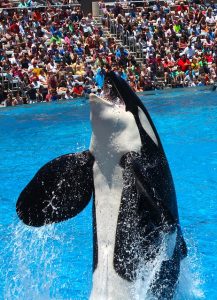 You will find this park off Mission's Bay where it offers a fun way to see and learn more about life in the ocean. For example, you can head to the Ocean Explorer area with your kids. Aside from the children's rides here, it is also home to unique aquariums. In fact, you will see a giant Pacific octopus here. Aside from that, you can also spot Japanese spider crabs and California moray eels too. You can also get a closer look at the killer whales at the Orca Encounter.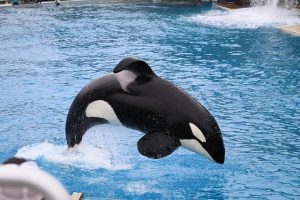 If you want to learn more about adult and juvenile sharks, SeaWorld's Shark Encounter is worth checking out. They will explain the world of sharks here in an amazing way. Aside from that, you can also try Abby's Sea Star Spin, Manta, and Journey to Atlantis. These are all thrilling rides, especially the roller coaster Manta, that you can find in this water park. With so much fun to experience here, make sure that you visit the gift shop for souvenirs.
#4 Birch Aquarium
Meanwhile, La Jolla's Birch Aquarium is a great place to see the wonders of the ocean up close. Aside from that, the ocean views in Expedition Way are amazing. After all, it sits on a bluff overlooking the Pacific Ocean and is within the renowned Scripps Institution of Oceanography at UC San Diego.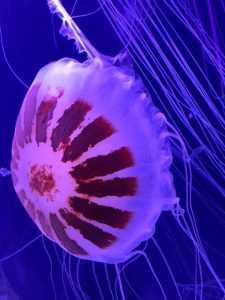 You might spot adults taking photos outside in the Tide Pool. Or along with the Hall of Fishes even. Even college students make their way here to learn more about oceanography. "You can see coral reefs along with colorful tropical fish. Aside from that, their outdoor touch pools in the Tide Pool area are where you can see and touch sea stars, sea cucumbers, and hermit crabs. Also, you will find the smallest species of penguin here too.
In addition, you will find leopard sharks and a dozen seahorse species just to name a few. What's more, there are special events happening here too. Among these are the live music in the Green Flash concert series, Shark Feeding, and World Oceans Day. Aside from that, they also host grunion runs.
Don't miss out on Shark Shores where you will find leopard sharks and other species of elasmobranchs. This large outdoor exhibit lets you view the sandy bottom of the La Jolla shores beach. Additionally, check out their two-story giant kelp forest and their rescued loggerhead sea turtle. You can visit aquarium.ucsd.edu to know more.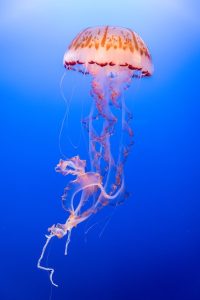 Make sure that you check the Birch Aquarium website for their daily schedule. Take note that they require advanced reservations for their guests. This is because they are operating in a limited capacity at the moment. Additionally, you will need to wear face coverings in light of the pandemic situation. Free parking is available onsite but for three hours only.
#6 Aquarium of the Pacific
This is an expansive complex that runs along the Long Beach waterfront. It is here where they showcase various marine life found across the globe. For example, the tide pools here are home to native creatures found along the Southern California coast. Aside from that, the aquariums that you will find here are world-class. After all, they have floor-to-ceiling types of aquariums to give their guests a better view of their marine life.
Also, get an inside look at the coral reefs with the marine life calling it their home. What's more, you will find life-sized models of whales hanging above you too. Check their website for their events, especially on Fridays. They have events for the Shark Lagoon.
Wrapping up the 5 BEST Zoos & Aquariums in San Diego
The Birch Aquarium has much to offer its guests like little blue penguins and Splash Cafe. You should see the permanent exhibit here when you can. However, there are other aquariums that you can head out to like Monterey Bay Aquarium and Sea Life Aquarium.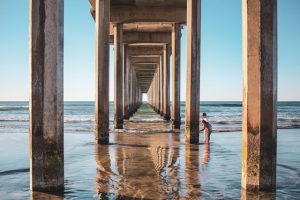 The latter is inside Legoland Park and is the only aquarium that offers a Sea Night experience. Don't forget to add San Francisco Zoo & Gardens to your list of zoos to visit. Ticket prices are $23 for adults with discounts for seniors and children.
Aside from these zoos and aquariums, there are other things that you can do in San Diego. For starters, you can check out the La Jolla beaches during the weekend. You can even join a public outreach center to help with the clean-up of local waters. The good news is that these outreach centers have a privacy policy so your details will not be shared with anyone.