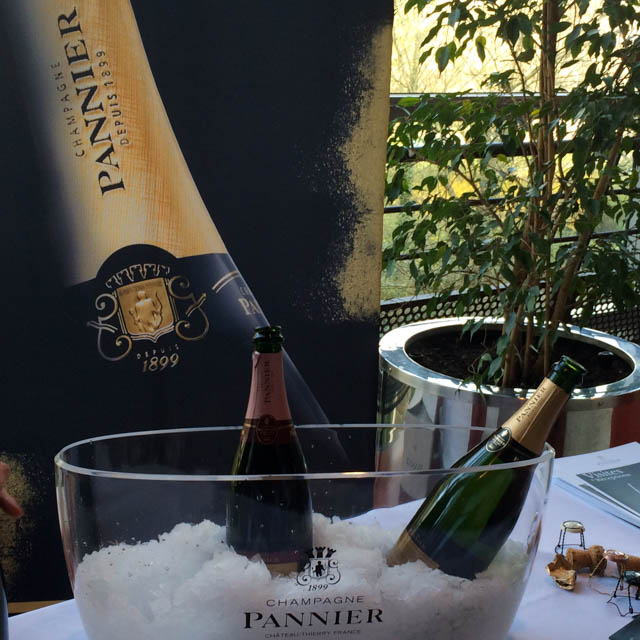 My Bucket List
An interesting perspective on bucket lists is that if you don't write ideas down, they never get accomplished. As people grow older, they tend to find that their lives have been wrapped up in a family, work, and obligations. Is it really a life worth living if you don't know how to live it? So right here, and right now get out a piece of paper and pen or smartphone, tablet, etc., and start your bucket list today.
I have heard a bit of controversy about whether or not a bucket list is something that travelers should make. Many don't like it because it implies ticking things off just for the sake of a tick. Others because the term implies death ("to kick the bucket"). Still, others argue that it is not appropriate to associate it with death and should be more like a Dream List or a Wish List of Things to do.

I was wondering where the term Bucket List originated? Surely the term did not come from the Jack Nicholson and Morgan Freeman film from 2007? This film is a story of two older gentlemen- Carter Chambers and Edward Cole who live in the same hospital room for terminal lung cancer. Carter is a blue-collar mechanic who is actually quite knowledgeable. Edward is a healthcare billionaire who is lonely. In the beginning, Edward was very reluctant to live in the same room with Carter. But they became friends during treatment. By accident, Edward found Carter's bucket list, or "things to do before he kicked the bucket". He encouraged Carter to realize his dreams by financing the trip for both of them.
With a bit of Google search, I found out that the context in which we use bucket list in 2015 was first mentioned in 2004, in a book: Unfair & Unbalanced: The Lunatic Magniloquence of Henry E. Panky, by Patrick M. Carlisle. It includes these sentences:
---
"Who doesn't want to go gently into that black, black night? He wants to cut loose, dance on the razor's edge, pry the lid off his bucket list!"
---
Which is exactly what I want to do! So without further adieu, I present: My Bucket List
Go on a tour with Abercrombie & Kent
Dive Galapagos (Dive Wolf and Darwin, in the Galapagos Islands)

Visit Easter Island, Chile (got closer)

Visit San Miguel de Allende AGAIN, but stay for a month or a week!

Go to Antarctica

Visit Iceland

Explore Wyoming! (scheduled May 2020 canceled due to COVID-19)

Go to Alaska

(scheduled June 2020 canceled due to COVID-19)

Cuba! I still have NOT been

Visit a castle in Scotland

Go Back to the Greek Islands!
Go to Guadalajara, Mexico
Polynesian Crossing Cruise
Go on a Crystal Cruises and do a 16-day trip on the Rhine, Main, and Daube Rivers!

Visit Isla Holbox, Mexico

Visit the Amazon: Went to Guyana!
Visit Ukraine
Go Back to the Maldives!
Go Back to Bali, Indonesia!
Go Back to Croatia! This time: Dubrovnik, Split, Hvar, Vis, Brac, and the Blue Cave
Go Back to Nizuc in Cancun!
Go Back to India
See a tiger in the wilds of India

Visit St. Lucia in the Caribbean

Finally visit Sayulita, Mexico: San Pancho was better!

Visit the British Virgin Islands

Visit Turks and Caicos

Tahiti

Go to Porto, Portugal

Snorkel with jellyfish in Jellyfish Lake, Palau

Photograph the Wave and Antelope Canyon, Arizona

Dive Bonaire
Seek out a luxury wellness spa for a week of relaxing and stillness

Attend a cultural event in Spain – TARRAGONA – IBIZA

Float in the Dead Sea, Jordan
Go to Savannah and Charleston
Visit the Great Wall of China
Cuernavaca, Mexico

Puebla, Mexico (so close)

Oaxaca, Mexico
Eat local food in the oldest city in the Americas – Santo Domingo, Dominican Republic

Dive in Wakatobi, Indonesia

(close enough: Raja Ampat?)
Listen to Blues in New Orleans, USA
Go to San Pedro de Atacama, Chile
Live in Santiago, Chile
Find the hidden Tiki Bar in New Orleans, LA (I found it! Nov 2015)
Take a ride on the London Underground
Go skiing or dog sledding in Montana
Visit the island of Sicily, Italy
Snorkel with Beluga Whales in Manitoba, Canada

Do a night dive in Kona, HI with the giant manta rays

Swim with whale sharks in Mexico (attempt #1: failed, bad weather)

Go to Castaway Island, Fiji

Take a train ride across Canada. (YAY Rocky Mountaineer!)
Go to the Stats Opera in Vienna

See Mont Blanc

Attend a European soccer game

See a Musical in New York, London, Paris, and Vienna
Visit Yellowstone National Park (Scheduled Feb 2017)
Visit Japan
Go on a luxury ocean cruise in the Caribbean
Go on a Crystal Cruise River Cruise in Europe

Dive the Blue Hole in the Red Sea -Dahab, Egypt

Go see Moulin Rouge in Paris

Chasing the Northern Lights in either Iceland or Norway or Canada
Visit Santa Fe, New Mexico again! (Dec 2016!)
Visit the Carlsbad Caverns, New Mexico
Walk the Las Vegas Strip, Nevada
Take a river cruise down the Rhine River for the Christmas Markets (Yay, Viking River Cruise)

Visit Auschwitz, Poland

Visit Santorini and Mykonos islands in Greece
Visit the Western Wall in Jerusalem, Israel
Photograph and experience Dia Day Los Muertos (Coming October 2015!)

Buy a Burberry trench coat at the Burberry flagship store in London.

Visit Red Square in Moscow, Russia

Visit the Forbidden City in Beijing, China

Roadtrip across the USA (Montanan is planned for May 2020 – Cancelled COVID 19)

Ride in a rickshaw in China

Go to Krakow, Poland and visit Auschwitz
Ride on the Rocky Mountaineer

Go to Angkor Wat, Cambodia

Go to Octoberfest

in Munich (went to Munich, but not in October!)

See Kaleo perform in concert

See Foreigner Live in Austria

See a concert by Marc Anthony in Spain or any Latin American Country

Do the same with Enrique Iglesias

Go to St. Patrick's Day in Dublin, Ireland

or just Dublin anytime

Go to Carnival in Rio, Brazil

Visit the Atacaman Desert in Chile

Visit Merida

and Oaxaca,

Mexico

Go to Madagascar (brother-in-law born there), the Seychelles, Zanzibar, and Mauritius

Swim in the blue grotto in Capri, Italy

Dive in Turks & Caicos
Visit Aqaba, Jordan and Dive the Red Sea
Float in the Dead Sea

Visit San Pedro de Atacama, Chile

Go see the Pyramids in Egypt

Great Wall of China
Beijing
Hong Kong
Thailand beaches
Scuba dive the Great Barrier Reef

The Bay of Islands, New Zealand

New Zealand's Milford Sound

Fiji Islands
Stay in an overwater bungalow in South Pacific
Machu Picchu, Peru
Float the Dead Sea
Jerusalem, Israel

Visit Montreal

and Quebec City,

Canada

Newfoundland, Canada

Mexico City, Mexico
Costa Rica

Visit the Panama Canal

Chile wine region
Machu Picchu, Peru
Visit Southeast Asia
Visit Thailand beaches and go to James Bond Island
Sleep in a castle

Attend a World Cup Soccer Match with my son Diego

Attend an Indian wedding in India

Get my Advanced Open Water Diving Certificate

Go on a Yoga Retreat

in Bali

or Costa Rica

Dive the Blue Hole in Belize

(1st attempt, bad weather, 2nd attempt: no go)
Take an around the world (RTW) trip

Fly on a private jet

Celebrate New Year's Eve on Copacabana Beach in Rio de Janeiro
Have a photograph published in a travel magazine or Huff Po
Get paid for my photography

Dive the British Virgin Islands by private yacht

Go to Lake Como, Italy, and see George Clooney's house

See Pink Floyd's THE WALL concert

Watch a cricket game in India

Dive the Great Barrier Reef
Get hired as a travel photographer!
Go to Machu Picchu, Peru

Take my Mom to Australia

Dive the Great Barrier Reef in Australia

Go on a writer's retreat in Italy
Visit Barcelona and Costa Brava, Spain

Go to see the running of the bulls in Pamplona, Spain

(my kids did in 08/16)
Go to the Palio and explore the contrade system of Siena, Italy

Go to a bullfight in Spain, Mexico

, and

Portugal

Visit Iguazu Falls, Argentina

Visit Uruguay, taking the ferry across from

Buenos Aires
Take a hike up to the Hollywood Sign, USA
Visit Palawan, Philippines

G

o wreck diving (Cayman Islands, Aqaba Jordan)

Buy a piece of vintage Louis Vuitton luggage

Ski-in Portillo, Chile in our summer (their winter)

My Bucket List Continued

Take my son Christian to Italy

Take my son Diego to Morocco (he went without me!)

Take my children (Diego and Christian) to Africa

Take my son Christian to Japan (He went on his own – June 2019!)
Hang out with Beluga whales in Vancouver, Canada


Stay at the Four Seasons in Sharm el-Sheikh and then go diving!

Walk among the giant Redwoods of California

Visiting the tip of the continent of the USA in Key West, FL
Visit Dry Tortuga on a day trip

Take my Dad to Hershey, PA for the car show

Walk down Royal Street in New Orleans, Louisiana
Seeing Sydney harbor and the opera house

Be on the "Amazing Race" with my son Diego

See the Windmills in Holland
Visit the Frida Kahlo House in Mexico City, Mexico
Visit Hotel California in Baja, Mexico

Go to Myanmar (Burma)

Visit New Zealand
Go to New Orleans (Trip #3 coming up November 2015)
Standing in Tienanmen Square
Take in the city lights of Victoria Harbour in Hong Kong
Scuba dive in the Great Barrier Reef

Drive Route 66

See the Kinderdijak Windmills in the Netherlands
Visit Four Corners

Helicopter into the Grand Canyon

Walk the Hollywood Walk of Fame
Drive the Road to Hana, Hawaii
Climb the Big Buddha in Hong Kong

Visit all 7 continents:


North America
South America
Africa
Asia
Australia


Antarctica

Oceania

See a glacier
Stay at an Ice Hotel or go to an Ice Bar
Fly Premium First Class on Lufthansa, ThaiAirways,

AirFrance, Emirates,

Qatar, Noweigian
Bali, Indonesia
Experience the beauty of Santorini, Greece (again please!)
Ski in Portillo, Chile
Tango in Argentina

Ride an airboat in the Everglades

To be continued…
For the ultimate in Bucket Lists, go on over to Bucket List Journey, where she has compiled over 1000 ideas for your Bucket List…
How many things on my bucket list are on yours?