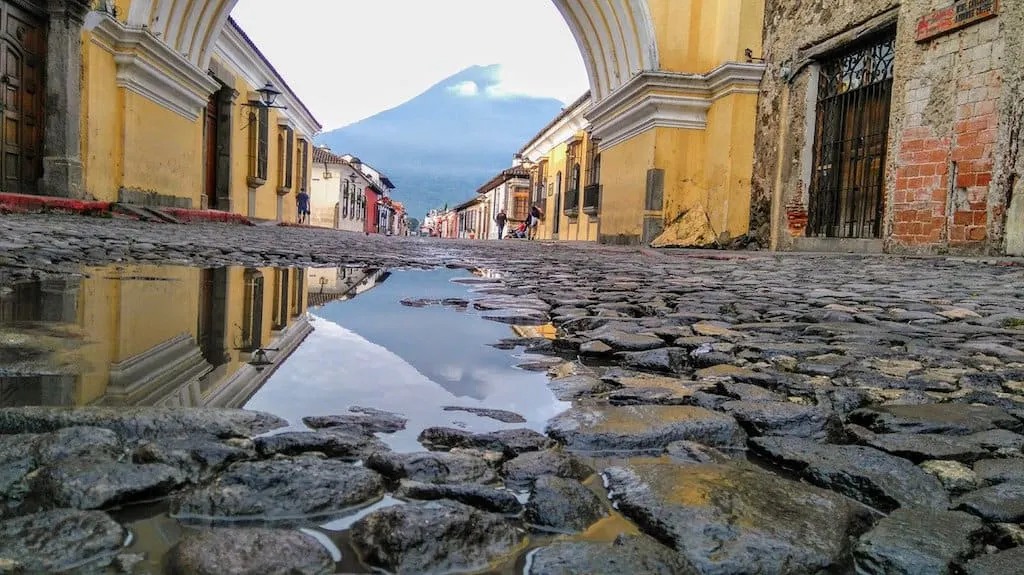 ✦ Things to do in Guatemala
There are many attractions in Guatemala. Guatemala tourism can range from picturesque Lake Atitlan to steaming volcanoes, Mayan ruins, Mayan towns deep in the mountains, as well as world-class marlin fishing and a picture-perfect colonial town known as Antigua. But it is more than that, from jungles to ancient traditions that are still intact from long before the days of Columbus, there is never a loss of things to do in Guatemala. This developing tourist destination is full of exciting and fascinating things to see and do.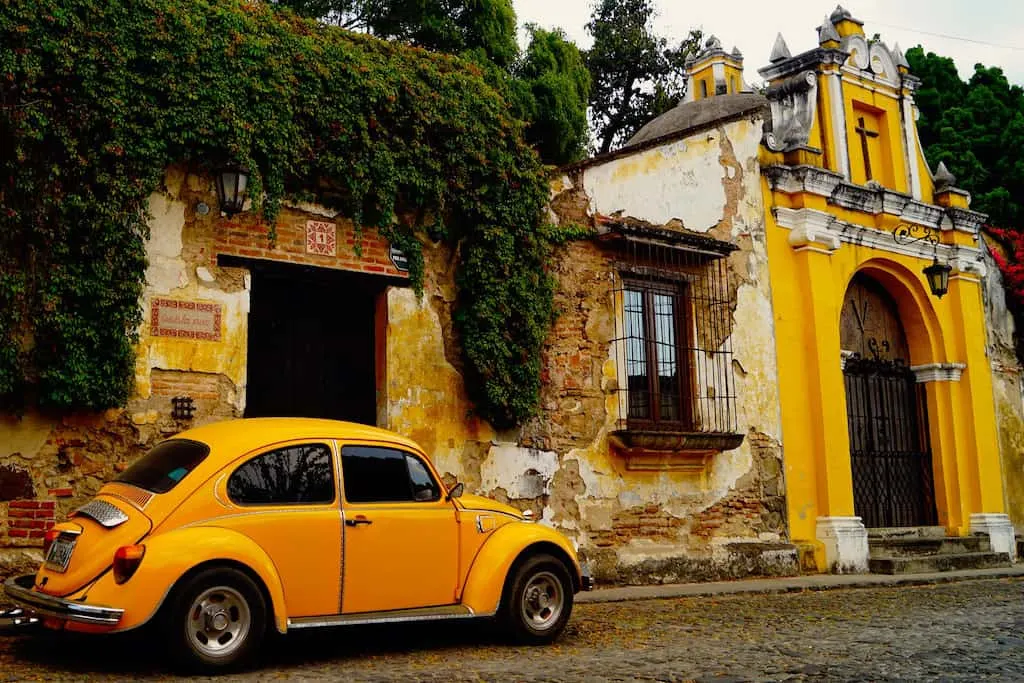 Traveling in Guatemala is not without its difficulties
Traveling to Guatemala is not without a few difficulties, as there are certain areas known for crime, the possibility of getting food poisoning, and transportation between cities can be difficult. Be sure and read up on the latest world news, so that you are prepared for this very adventurous trip to Latin America. Be sure and check out the US State Department website for any advisory levels. As much of the violent crime is related to drug cartel activity, so you need to "know where to go, and where NOT to go." However, I think once you have visited Guatemala, you will be glad you did!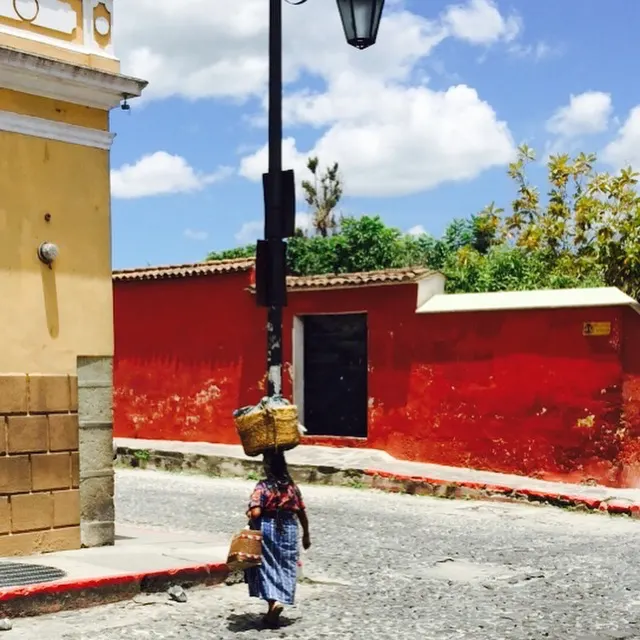 ---
"You are embarking on the greatest adventure of your life – to improve your self-image, to create more meaning in your life, and in the lives of others. This is your responsibility. Accept it, now!"
Maxwell Matlz
---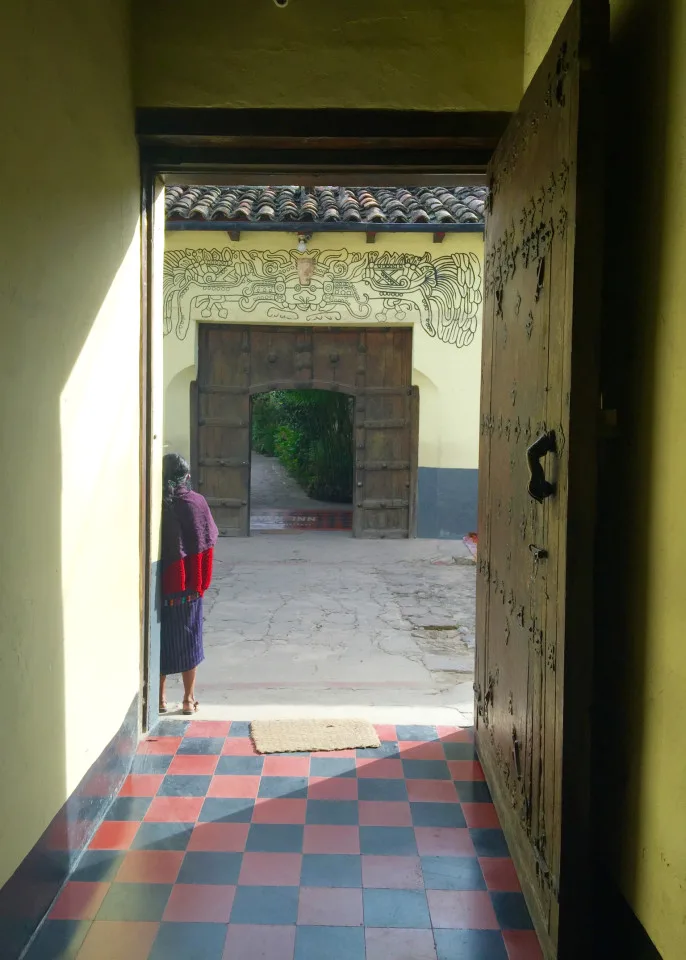 ---
My thoughts:
I thought about why I was going to visit Guatemala. What are the things to do in Guatemala? What was the pull, the attraction? What was it that intrigued me so much? My heart had understood something that my brain couldn't understand as I embarked on this journey to Central America.
---
✦ Guatemala is a Compact Country
If you are in the mindset to visit Guatemala, then you have chosen a country that is quite small, however, one of the largest in Central America. This means you can effectively see a huge part of what the country has to offer on one trip. It is one of the most densely-packed countries of things worth doing anywhere in Latin America in my opinion. The biggest problem will be trying to decide what you want to do first. The warm indigenous culture and breathtaking settings will have you coming back for more.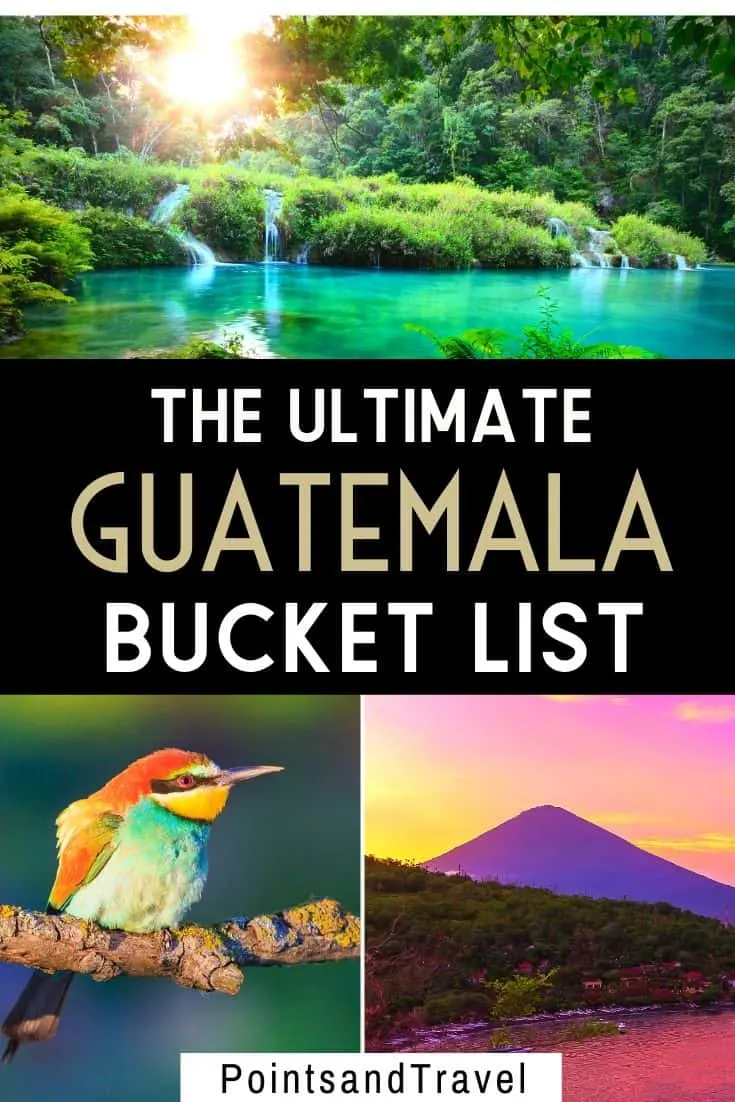 As you can see below, I have outlined a map of the places that I can recommend to visit when going to Guatemala. The typical place to start your journey would be the capital city of Guatemala City. There are a few things to see, but mostly it would be best to do an overnight and start your journey of Guatemala in the next morning.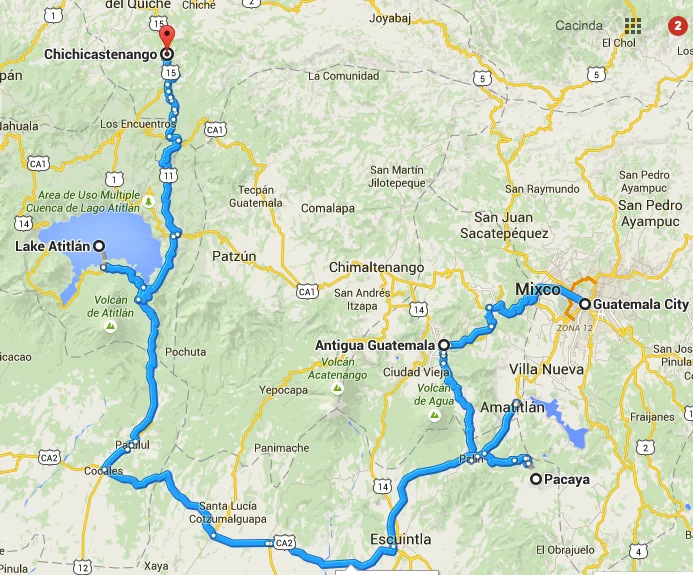 ---
Bonus Tip: When planning the route you want to take, keep in mind that transportation between towns can take 3-6 hours.
---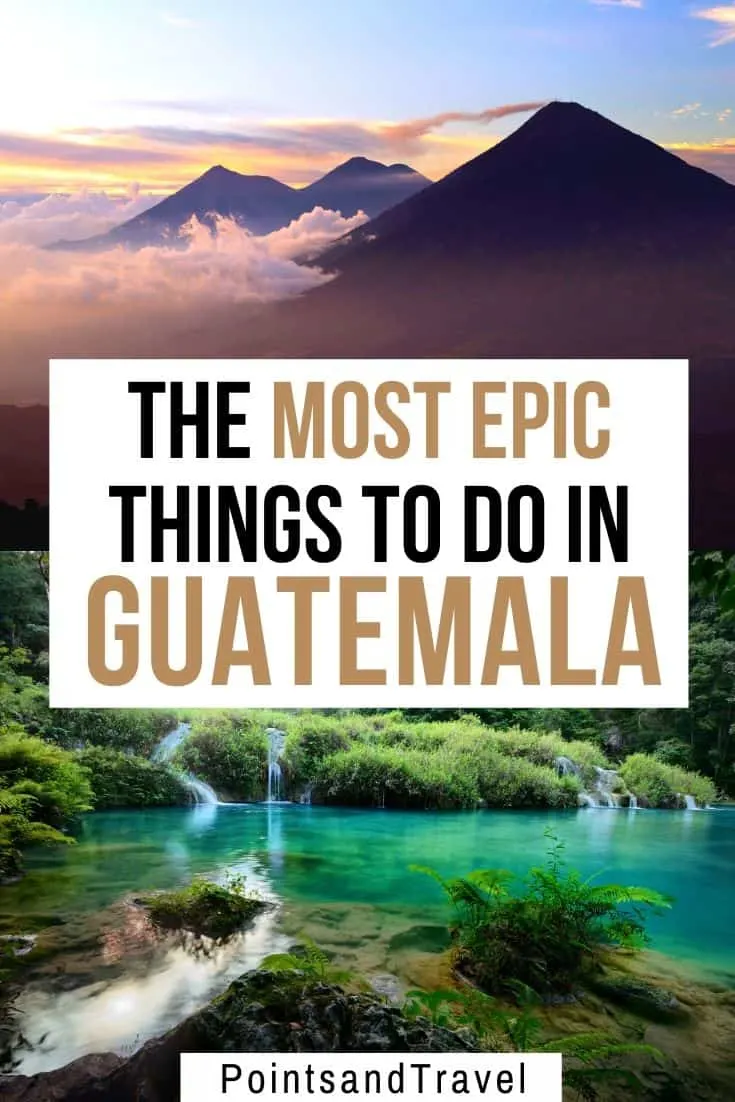 ✦ Things to do – Guatemala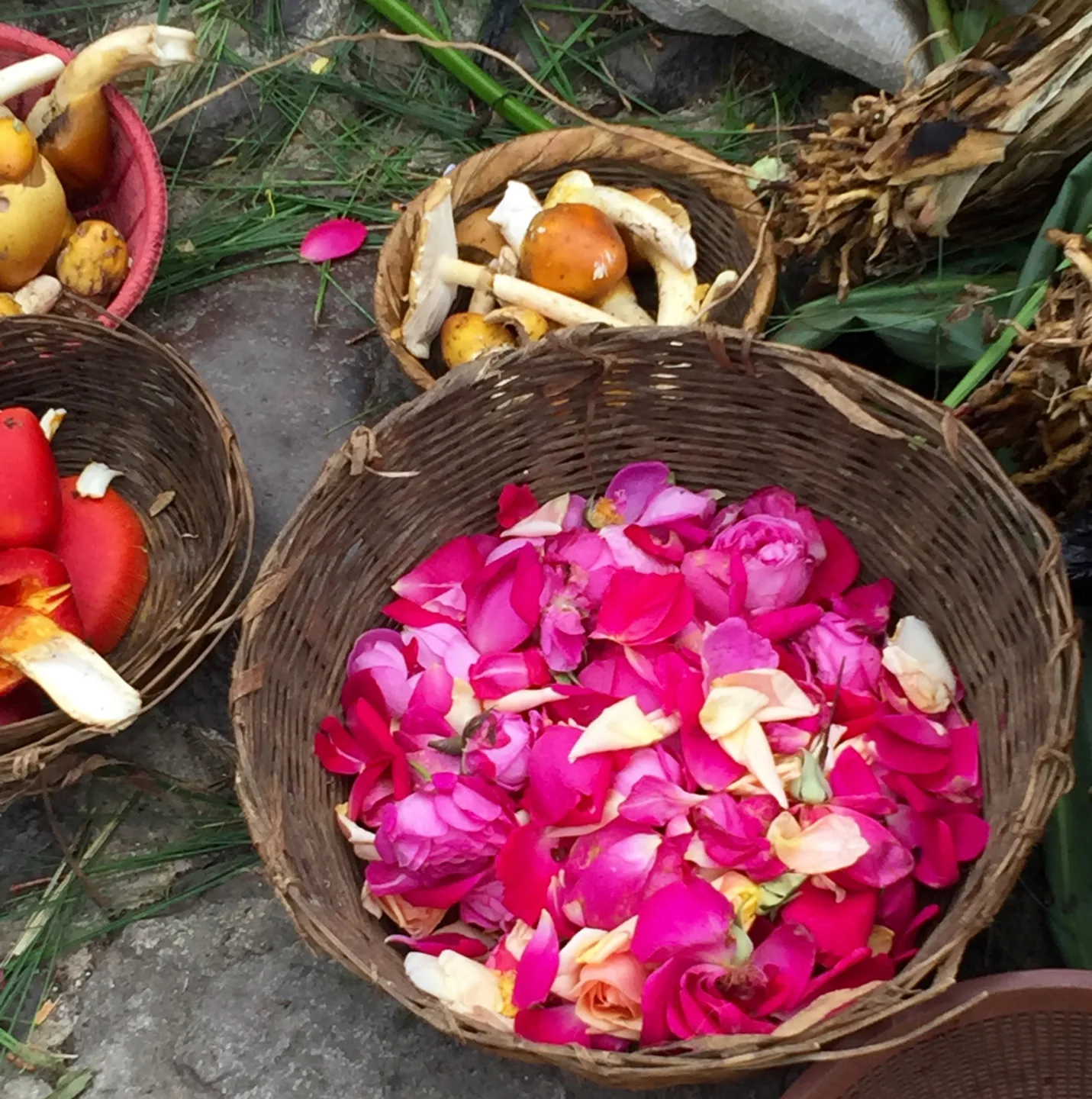 #1 Get a Guide and Driver
Many of the things to do in Guatemala that are close together just northwest of the capital city of Guatemala City. To get around, I had a driver and a guide that helped me get from place to place. However, I saw many backpackers loading on to the "chicken buses" as I arrived in the city, so you can do that too! Chicken buses are brightly painted American school buses that you will see throughout Guatemala. But my first advice to you is to get a guide and a driver who can take you around the country.
#2 Visit the Capital City – Guatemala City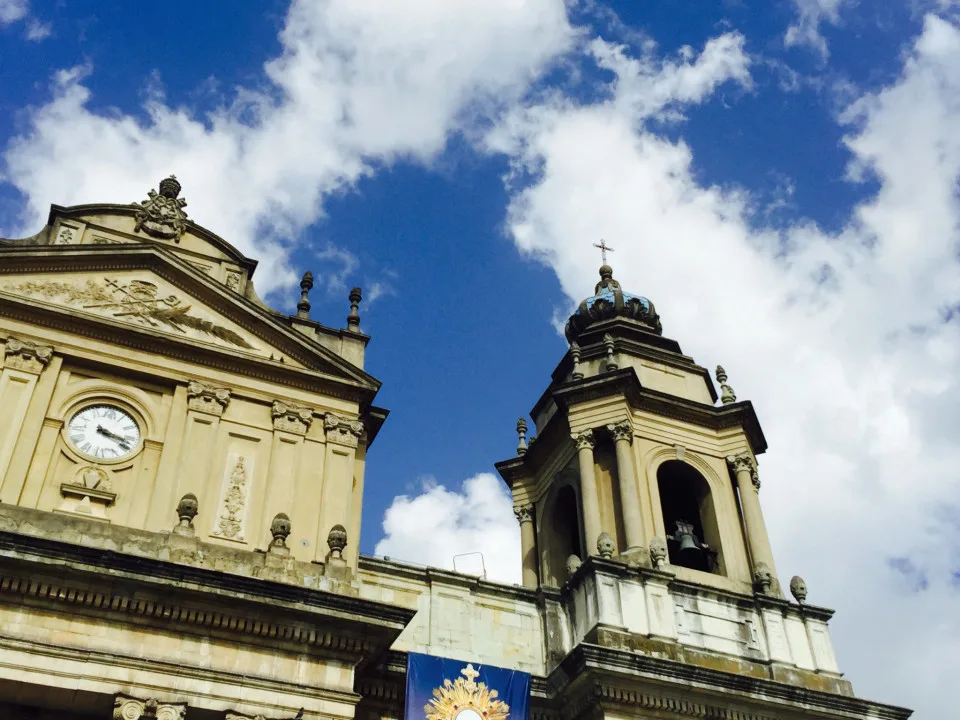 Most people land here and then just take off for different areas of the country. I can recommend you to take the time to spend a day looking at the sites of Guatemala City. Visit the main square called Parque Central, a few of the many churches, and some of the buildings in Zone 1. Admire the Presidential Palace (Palacio Nacional de la Cultura) and the "Mapa en Relieve", a large Guatemala Map. There is even a special church there that is not your typical colonial church, built by the Yurrita family in 1929. As large as this city is, there are plenty of things to do in Guatemala City.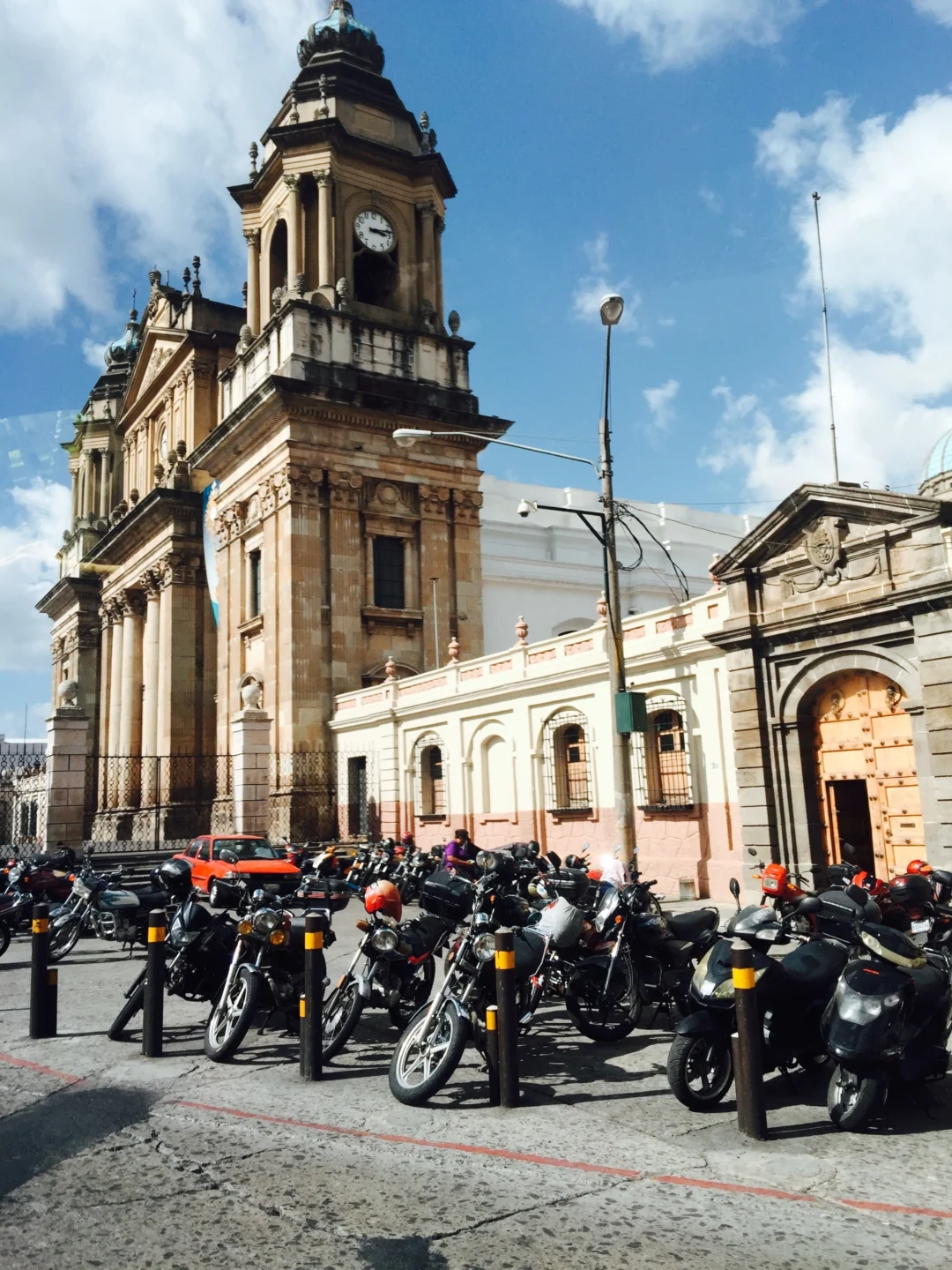 #3 Gawk at Antigua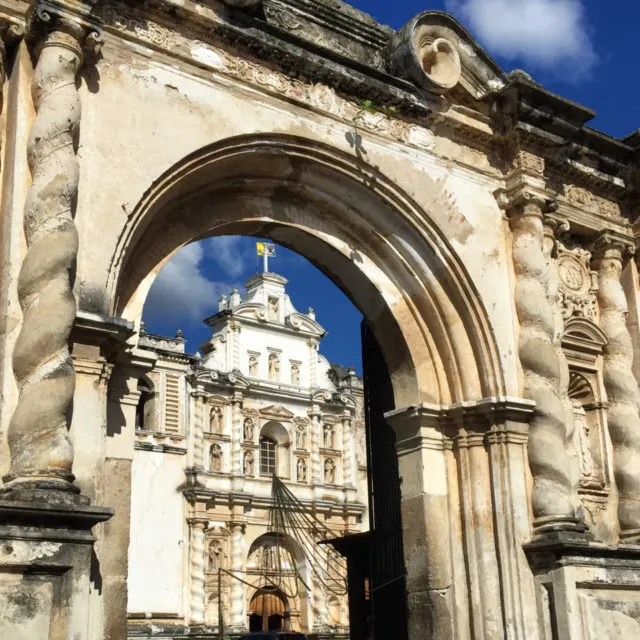 Gawk at Antigua – One of the most beautiful Spanish cities in all of Guatemala, Antigua is downright magical with cobblestoned streets and pastel-colored walls. It is like entering a portal into another city. With its multitudes of churches, colonial-era mansions, and colors that are indigenous to the Mayan people, this place oozes Guatemalan and Spanish history. It is the prettiest town in the whole country, without a doubt, and is a UNESCO world heritage site. I would recommend staying here for 2-4 nights. It is absolutely stunning and is one of the best things to do in Guatemala. Want to read more about Antigua? Read this article about the Things to do in Antigua!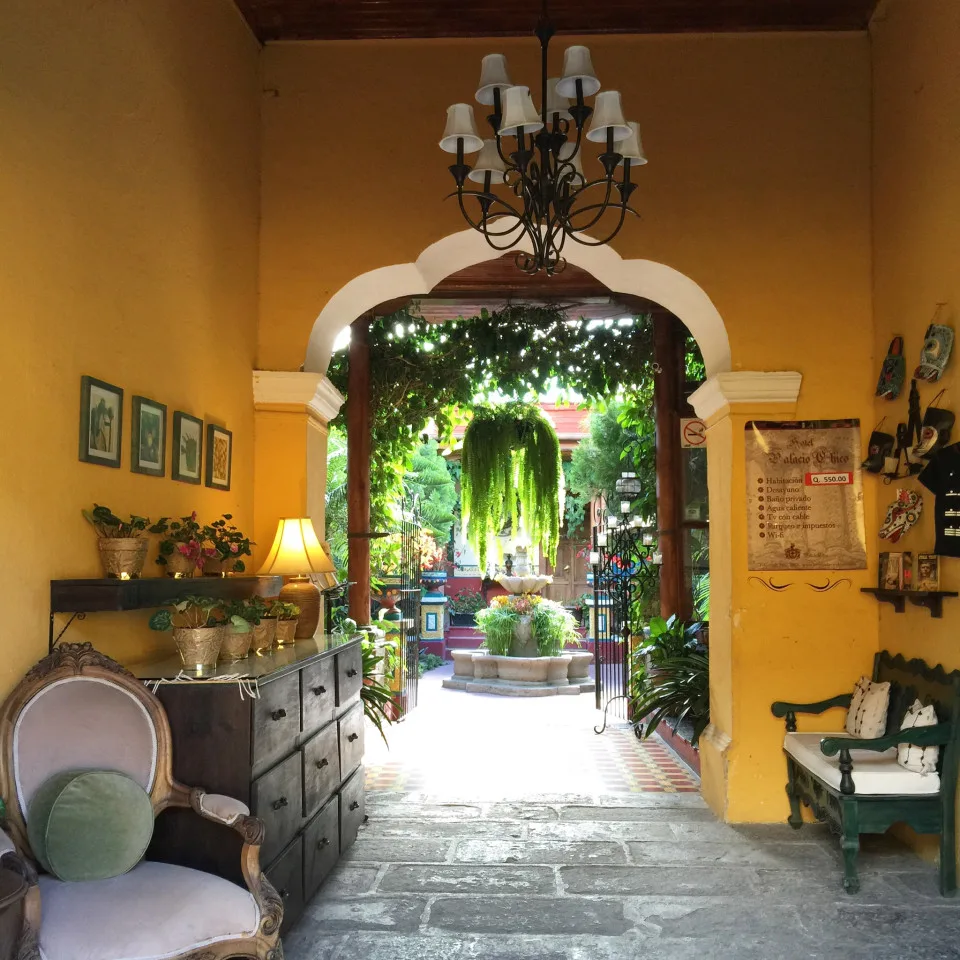 #4 Climb a Volcano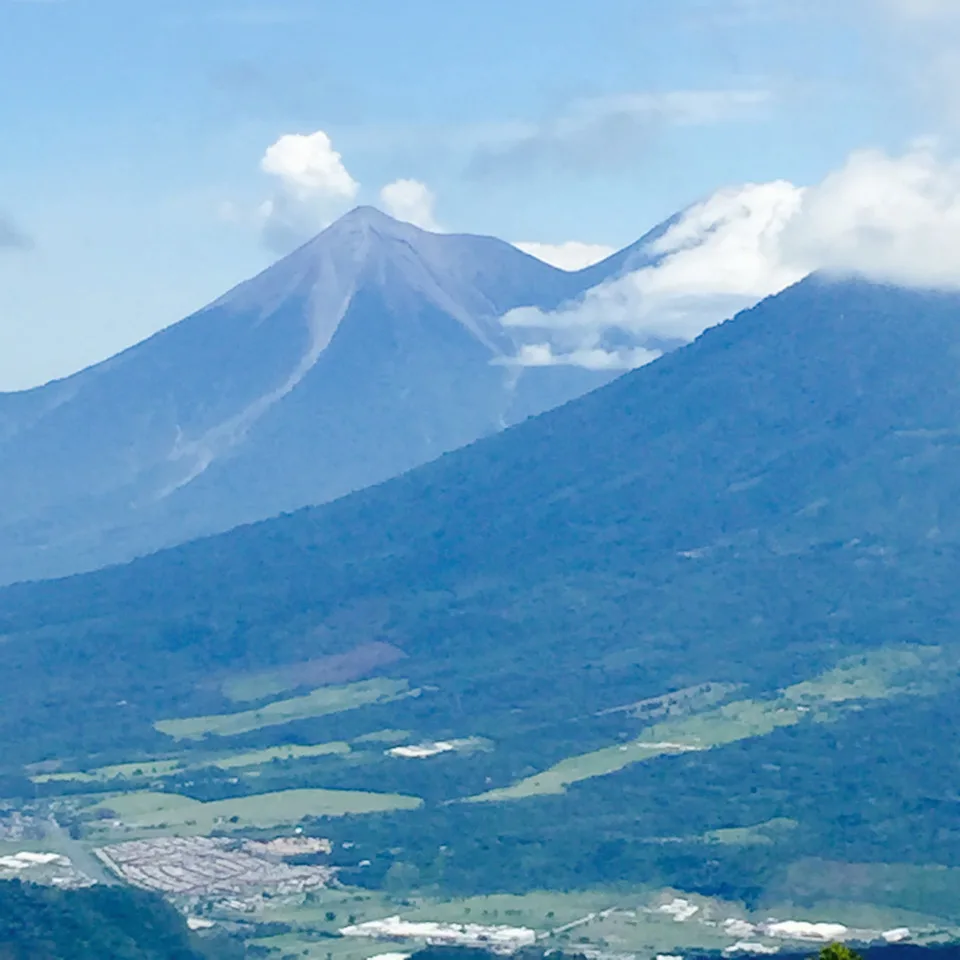 Did you know that Guatemala is a country full of volcanoes? Live ones at that. You can hike to the top of the Pacaya Volcano at 8,373-feet or ride a horse up of you cannot make it on your own. Once there, you can see a 360-degree view of the other volcanoes in the area. The views of Lake Amatitlán below are stunning while shrouded in fog. The volcanoes have rocks (almost) hot enough to roast marshmallows! It is definitely worth the effort and a day trip from Antigua and is a fun thing to do in Guatemala.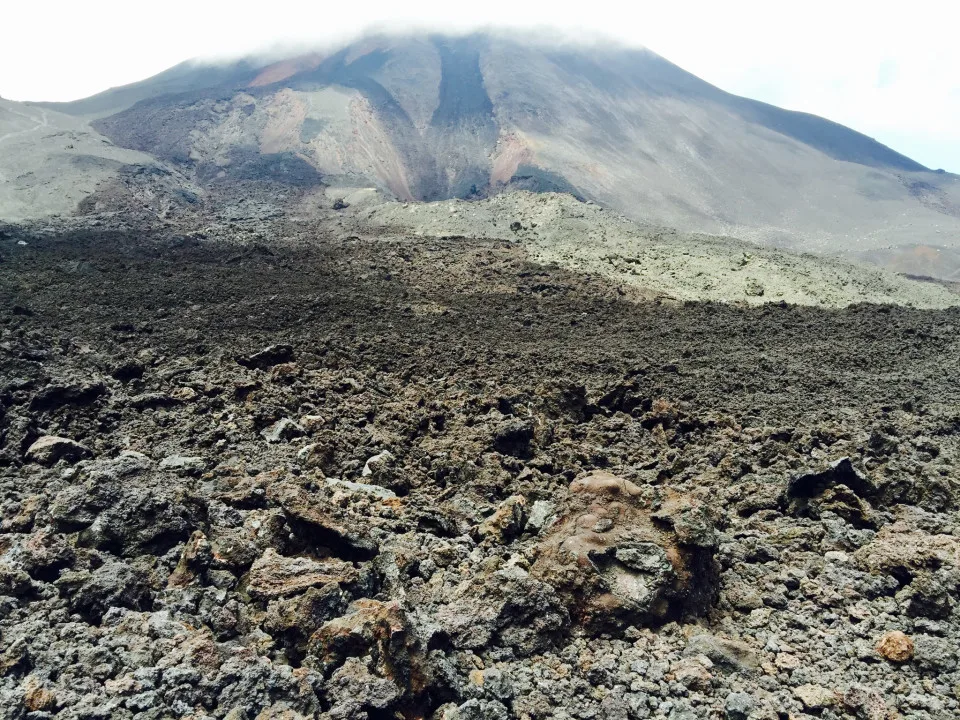 #5 Gaze at Lake Atitlan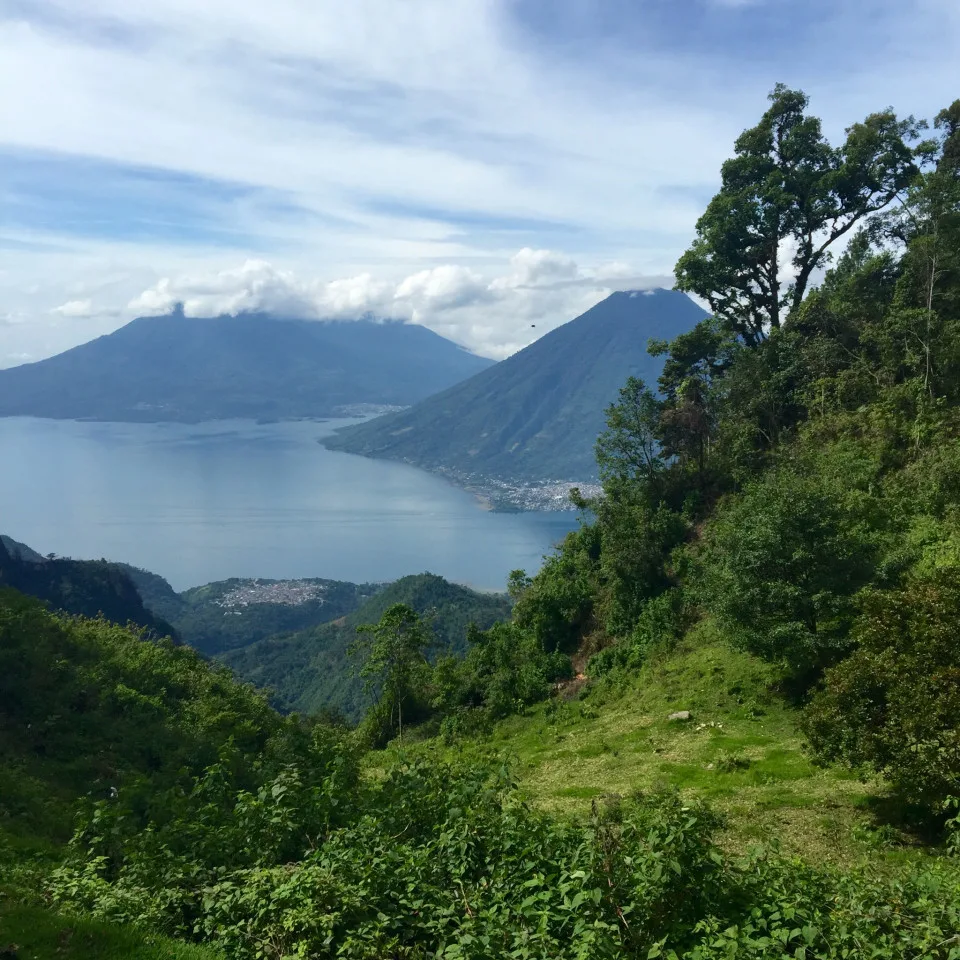 An ancient Guatemalan lake surrounded by three volcanoes – San Pedro, Toliman, and Atitlan as well as many villages. Each village has its own distinctive atmosphere. Some are touristy, some filled with backpackers, but as you get away from the waterfront, you will be able to see the real Guatemala. Each village is busy with street markets, but the best thing about them is the view of the lake. If ever there was a more gorgeous lake setting in this world, I haven't seen it yet. (Lake Inca in Chile may be a competitor). It is a picturesque and relaxing thing to do in Guatemala.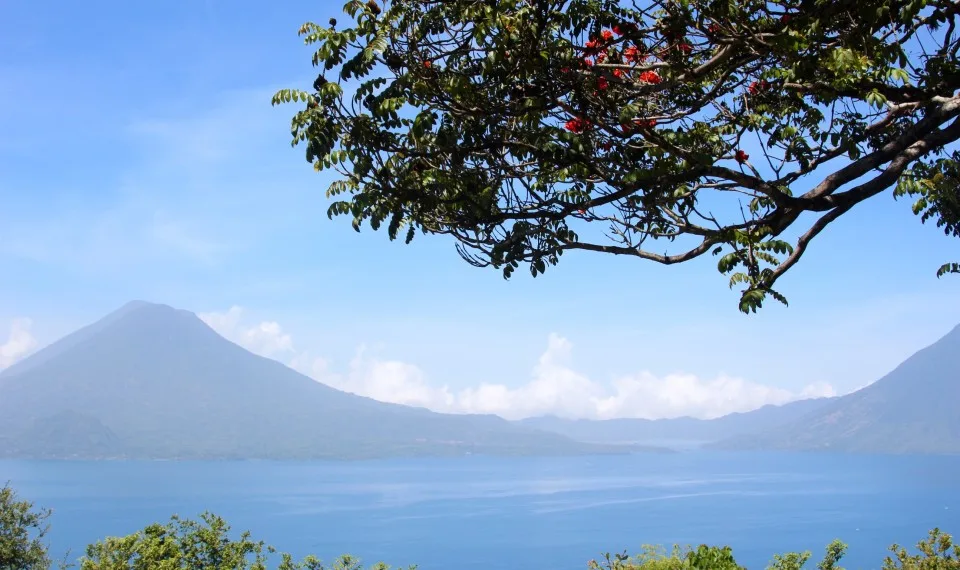 #6 Discover the Thrill of Marlin Fishing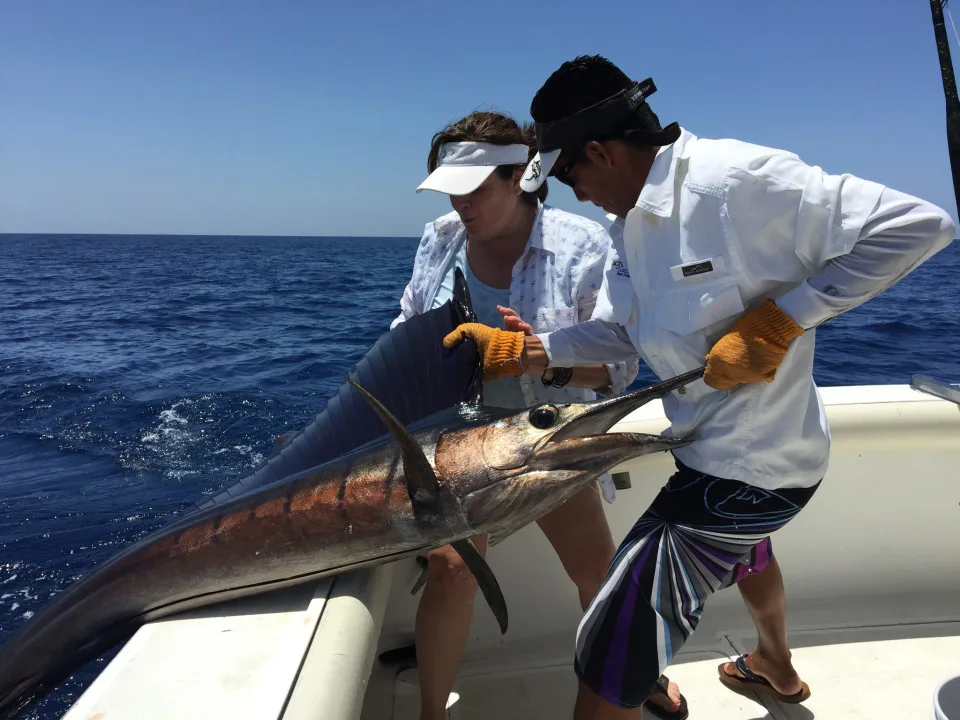 Discover the Thrill of Marlin Fishing – How can you go to the world's capital of 'catch and release' sail fishing and not at least hire a boat to go out into the open ocean and catch a few? The Pacific Coast of Guatemala has the highest concentration of billfish found anywhere on the planet! And by law, it is catch and release, so you can enjoy the day, catch a few billfish, take photos and then release them back into the beautiful blue waters! I spent the day marlin fishing and caught a stunner! Marlin Fishing is an exciting thing to do in Guatemala.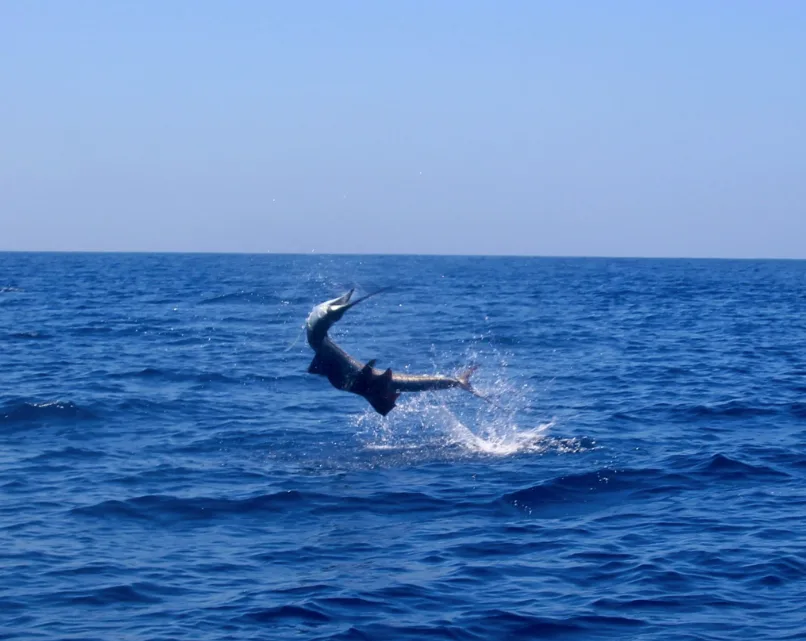 #7 Go to the Chichicastenango Market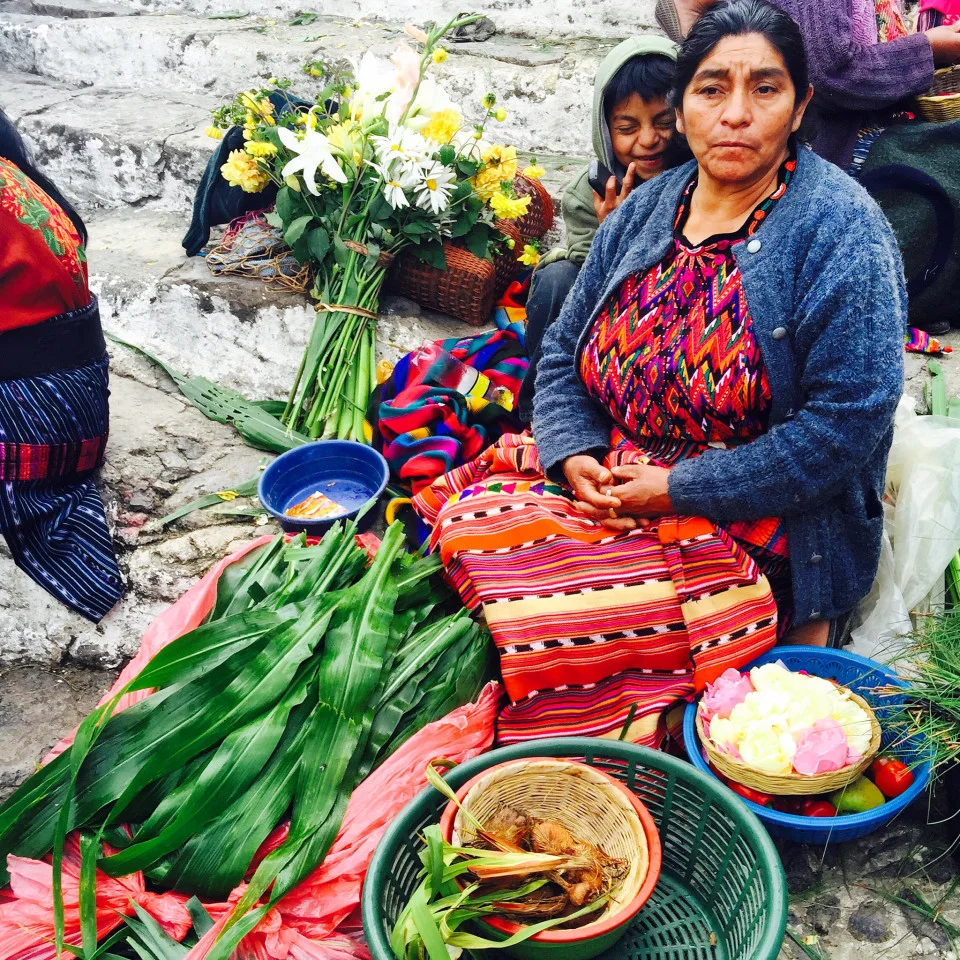 Chichicastenango is an indigenous village lying on the crest of volcanoes northwest of Guatemala City. If you are anything like me, you will be enamored with the city market, the Mayan mask museum, and the local cemetery. A trip to Guatemala would not be complete without spending a Thursday or Sunday in the town of Chichicastenango to marvel at its magnificent market.
They have rows and rows of the locals that come down from the mountains selling everything from flowers, to food, to handicrafts, and animals. This colorful market is a sight to see and a MUST VISIT while in the area. They have plenty of places to purchase souvenirs in this market.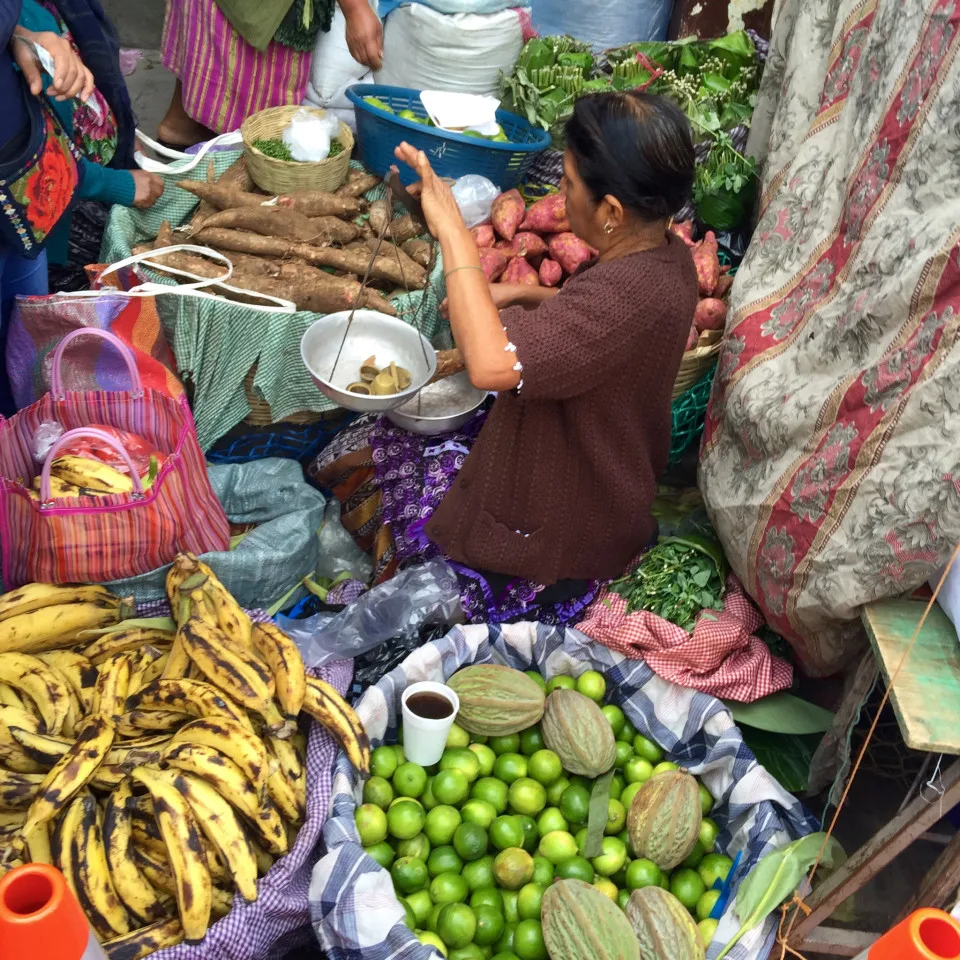 #9 Visit the Chichicastenango Cemetery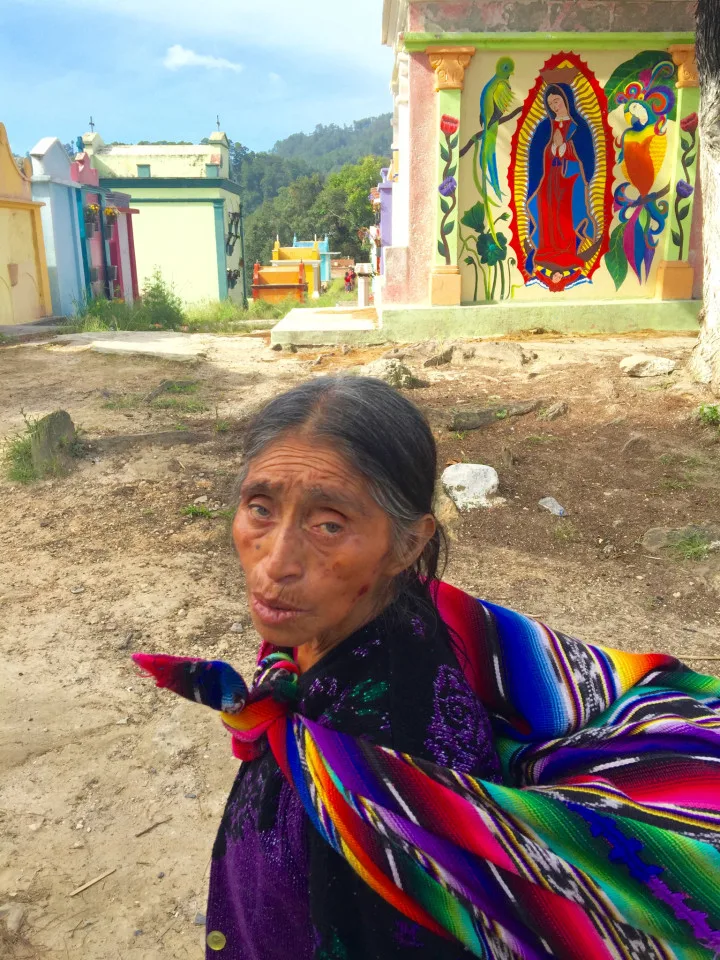 Since you may or may not know that I love to visit cemeteries, the one in this town is super cool! So while you're in Chichicastenango, you have to make a stop at the pastel-colored cemetery that is full of tiny houses or above-ground gravesites. Be sure and take extra caution while visiting this cemetery because the locals are very superstition. So pay your respects peacefully. It is located not too far from the market.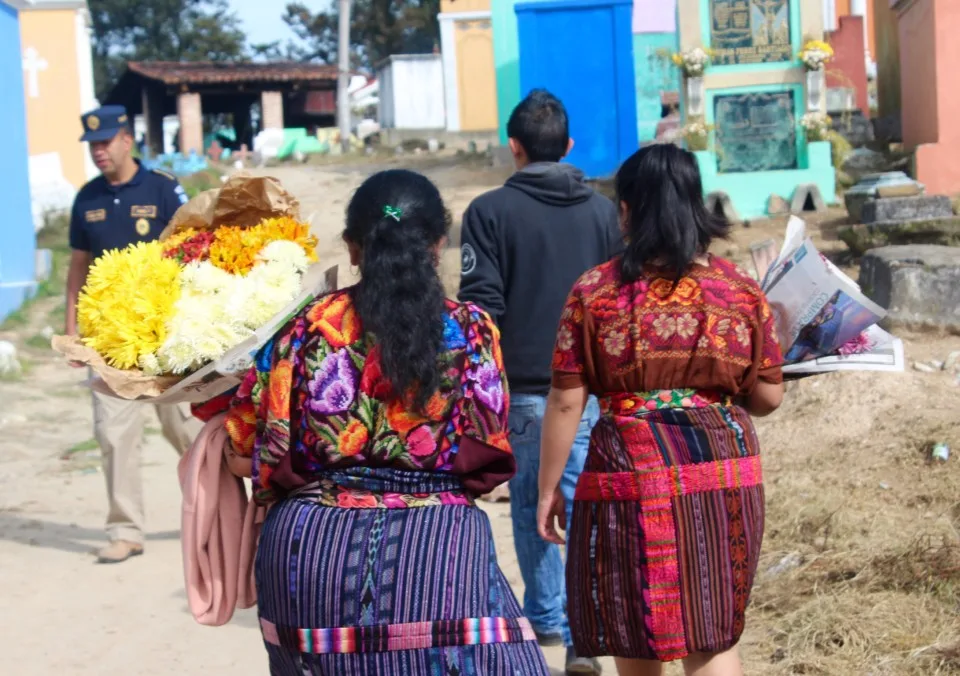 ---
Literally, there are plenty of things to do in Guatemala!
---
#9 Visit the Sololá Market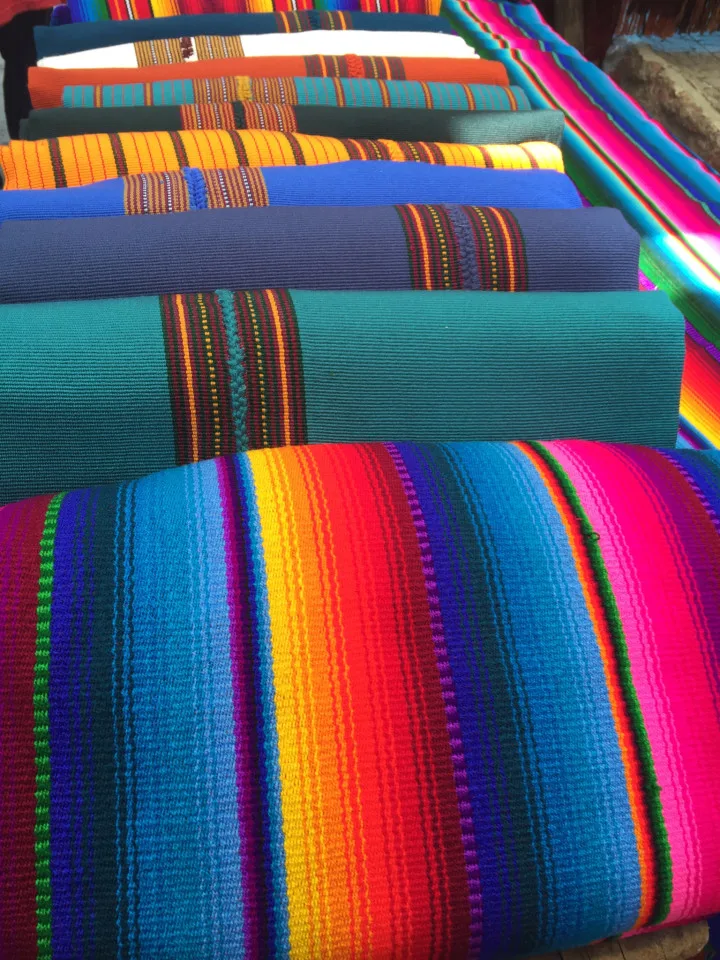 About an hour southeast of Chichicastenango is the Sololá Market. It is overlooking Lake Atitlan. The market days are Tuesday and Friday. If you happen to be there on a Sunday, the local church dignitaries parade ceremoniously through the rock streets to the Cathedral.
Realize that you won't see as many tourists as you see in Chichicastenango, but what you will see is many locals. Especially men who are wearing their traditional Mayan clothing from the highlands. This is probably one of the best places to spot the men wearing this style of traditional clothing. They have a distinctive color and pattern which shows which towns they come from. This is a very authentic experience, so be extra respectful. Mostly they sell goods that the locals might need such as food, blankets, traditional clothing, tools for work, and shoes.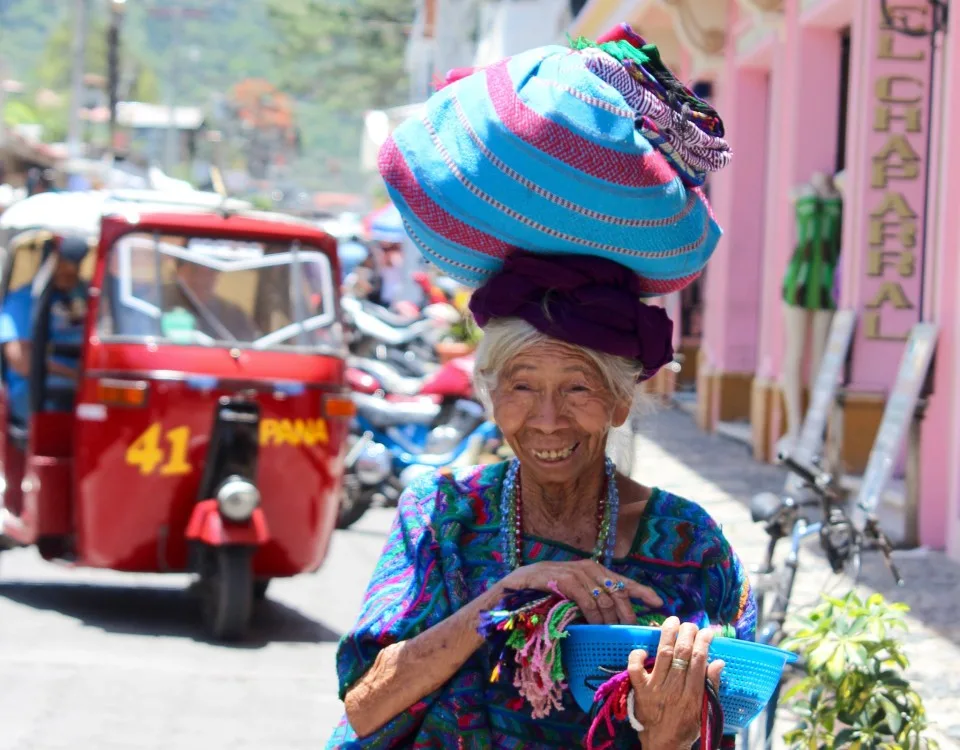 #10 Explore the Mayan ruins of Tikal
You will soon realize once you have embarked on a trip to Guatemala that Central America is full of Mayan ruins to explore. The most famous on in Guatemala is the site of Tikal. However, it is located in the jungles of northern Guatemala near the borders of Belize and Mexico and was unfortunately out of my reach on this trip to Guatemala. Apparently, it is difficult to get to and as an ancient ruin, it has the least number of tourists that visit it, as it is spread throughout the jungle.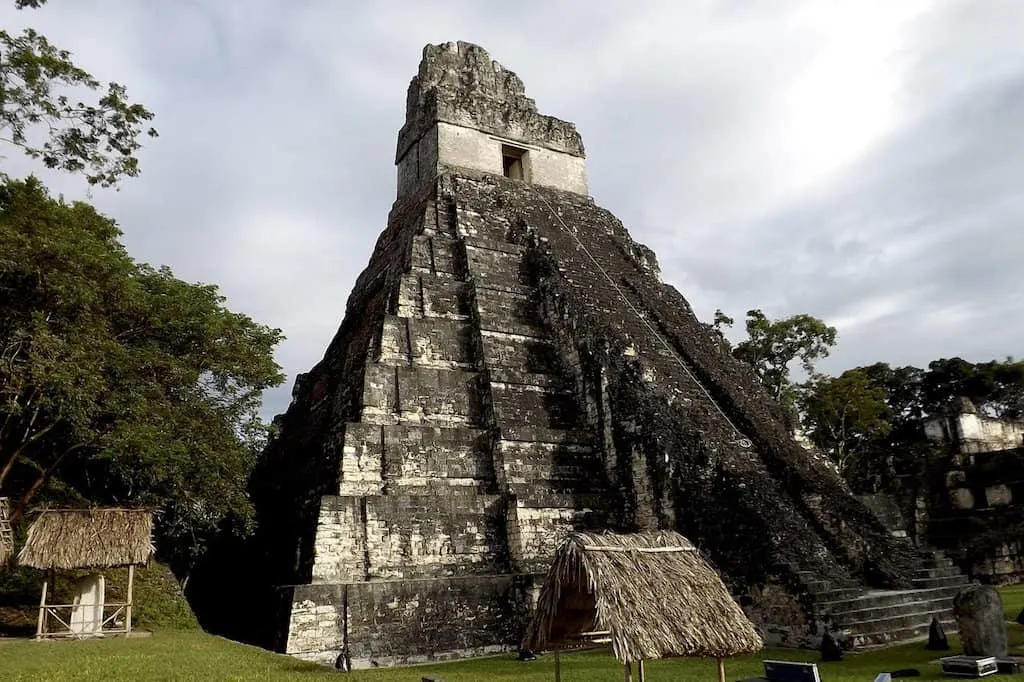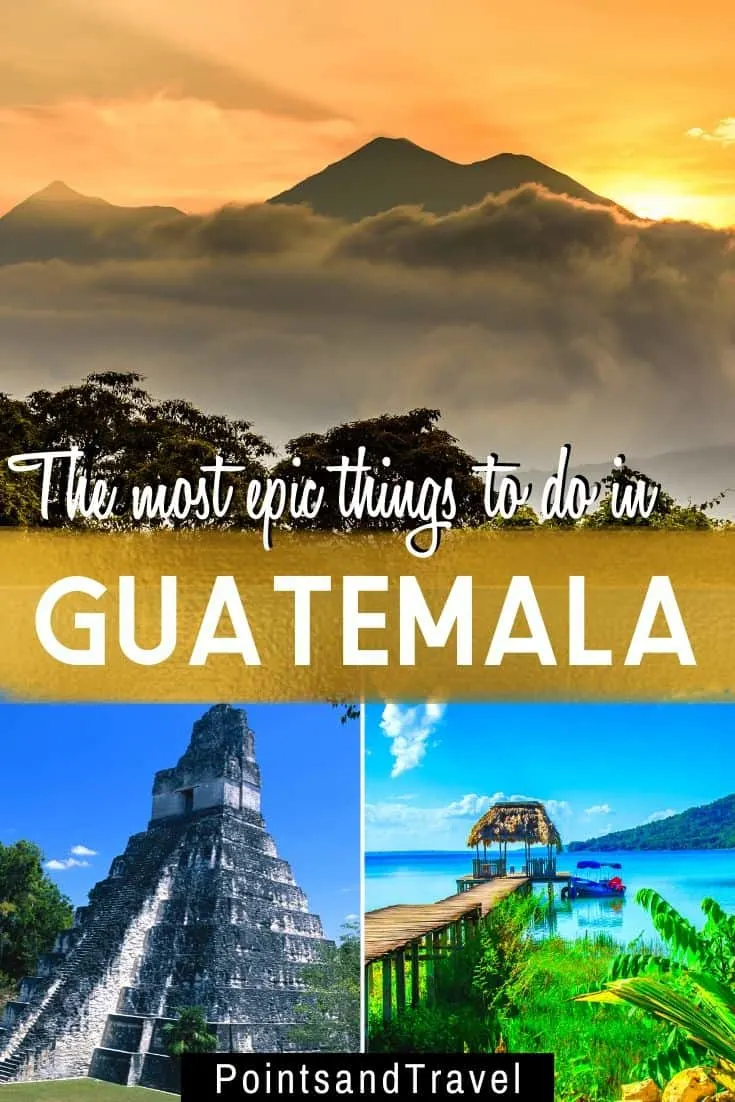 Disclosure: As is common in the travel industry, I was provided with accommodations, meals, and other compensation for the purposes of review by the Instituto Guatemalteco de Turismo (INGUAT), whose hospitality was gracious and took great care in the safety of my group. While it has not influenced my review, PointsandTravel.com believes in full disclosure of all potential conflicts of interest. All Photos were taken by the author/or were given permission from the photographer. Affiliate links may be located in this article.