Dr. Cacinda Maloney
Luxury Travel Writer, Blogger, &
Digital Influencer
I have traveled every six weeks of my life for over 25+ years.
Say what?
A Doctor by profession, I gave up my career five years ago to travel the world even more!
I have worked with a multitude of airlines, spas, hotels, restaurants, PR, tour companies, and travel related product companies, as well as over 50 tourism boards worldwide over the last 5 years.
I've experienced more than 250 luxury destinations and hotels in 62 countries (and counting). I know the difference between what's merely expensive and what deserves its high price tag. I also appreciate the hard work that goes into crafting a luxury travel experience and want to share that with you.
WHAT IS MY TRAVEL STYLE?
I have hiked Machu Picchu, zip-lined through a rainforest in Mexico, rappelled a 100-foot waterfall in Costa Rica, kayaked in the Galapagos, sailed through Greece, danced with natives in Fiji, swam with stingrays in the Cayman Islands, dived with sharks in Roatan—just to name a few.
OH, BUT THERE IS MORE –
I rode camels at sunset in Jordan, took a luxury train across Canada, floated in a balloon above castles in Lithuania, hitched a ride on a rickshaw in China and Malaysia, stood at the steps of Red Square in Russia, explored the island of Sri Lanka and laid on the beaches in the Maldives—just to name a few more!
WHAT IS POINTSANDTRAVEL?
PointsandTravel is not your ordinary travel and lifestyle blog. We are a travel resource of content related to destinations about adventure, culture, and smart luxury travel–maximizing dollars for the greatest luxurious experiences. Smart luxury travel is not about the price tag; it's about the value found in an adventure, the culture, and the luxury travel experience. Being price aware, and yet looking for luxury destinations and/or adventure/cultural experiences that are worth the splurge.
Storytelling and photography are my two passions.  This is what I primarily do when I travel. Look for the story about a place and then photograph it. My extensive travels have inspired me to write this travel website to share some of my extensive experiences with you.
What I am:
I am a fan of destinations rich in culture and history.
I am one who prefers to stay in luxury, (or boutique B&B) hotels or villas that define 'smart luxury' –one that maximizes dollars for the greatest adventure, cultural and luxury experiences.
I love strolling the streets of the big cities, yet finding tiny charming villages.
I love old churches, cemeteries, opera houses, and architectural wonders.
I love local bars, fancy restaurants, yet even hole-in-the-wall establishments.  Whatever is THE thing to do and see in a place, that's what I enjoy.
I love the warm ocean, the beach, and just about 

any island.

Put me in the cold or a snowy place and I will sit by the fire and gaze out the window. (I ski too!)
Oh, and I have a door fetish, so you will find many photographs of doors on the website and on Instagram.
What I am not:
A hiker, although I did hike Petra and Preikestolen, so I guess there are exceptions to that rule!
Not one of those people who sold everything they own and travel around the world – (nomadic).
I now no longer practice as a physician and now work as a full-time luxury travel writer, blogger, photographer, and digital influencer.
Read more about me in this Business Insider Interview!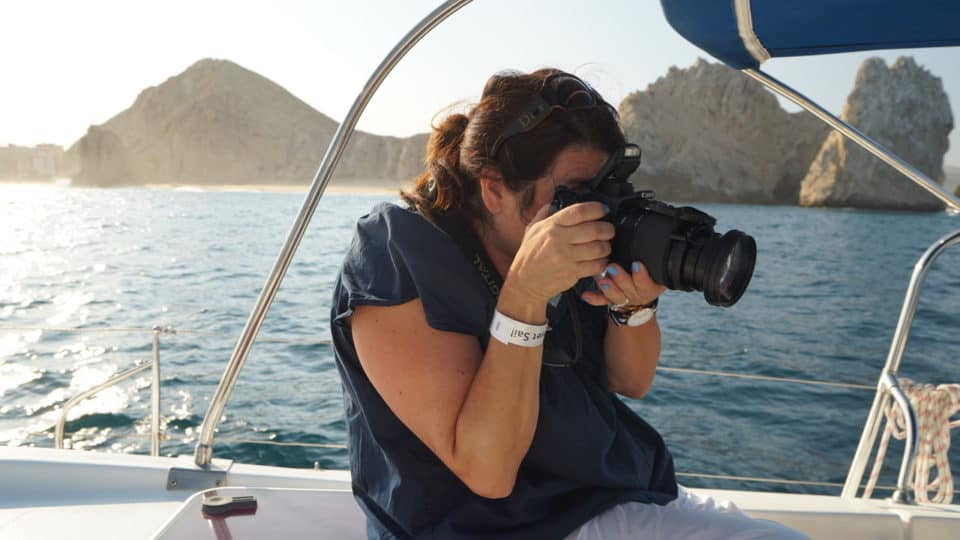 Follow Me:
PointsandTravel.com is solely owned by PointsandTravel Media, LLC.