Thinking of ways to show someone you love them? A box of chocolates or a fancy night out is great, but what about giving them a massive marble tomb that will take 22 years to build and cost over 30 million rupees? Now that's a display of affection. It also happens to be the story of the Taj Mahal, one of the most famous buildings in the world. And it will give you a chance to explore India and visit what has become to be known as the Taj Mahal City or Agra.
---
What's in this post:
hide
Agra: Taj Mahal City
---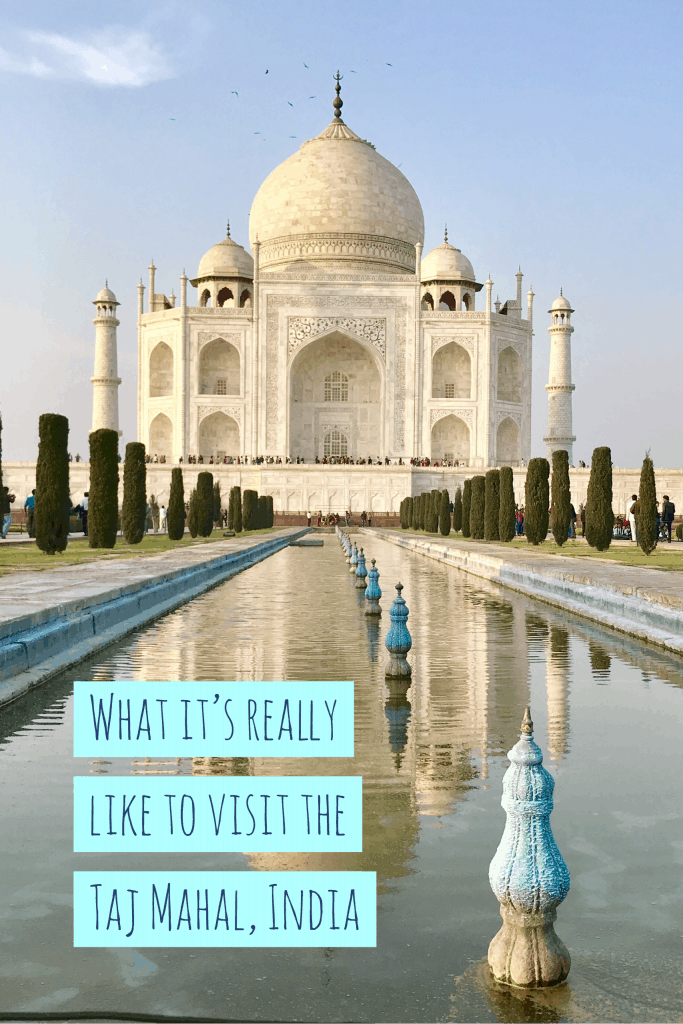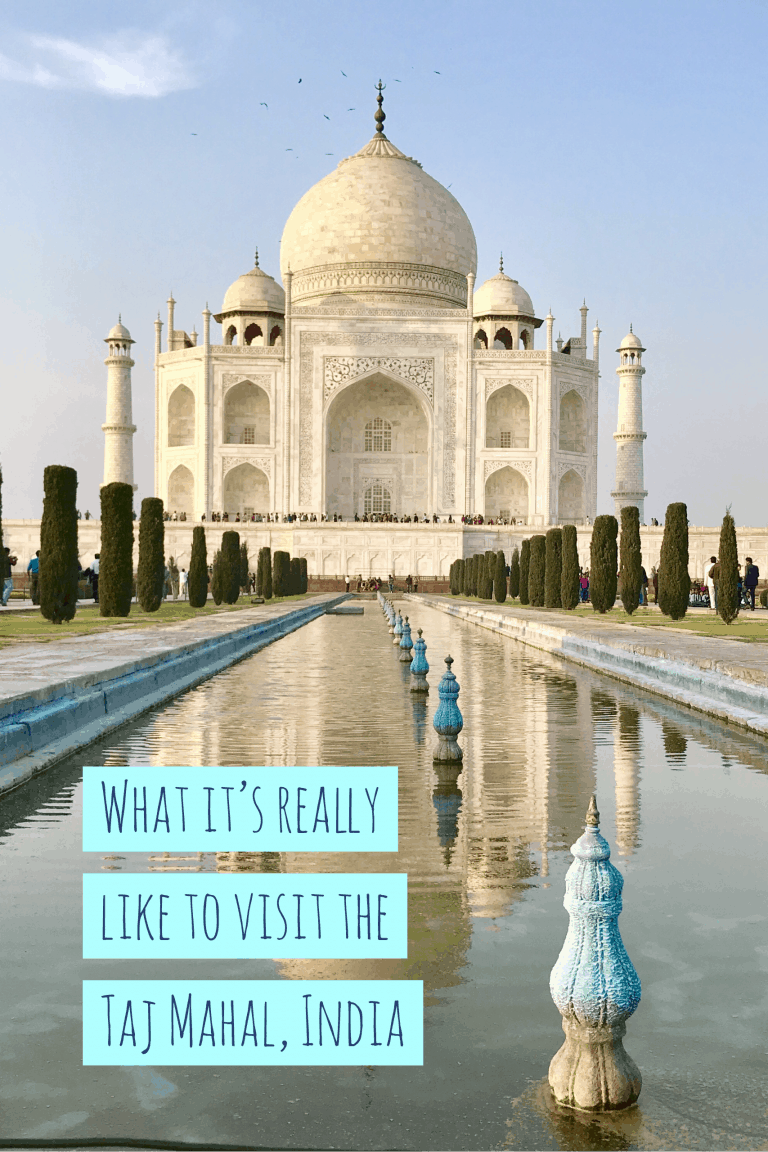 The Taj Mahal, a UNESCO World Heritage site, is at its core, a testament to love. Sitting on the banks of the Yumana River in Agra, the Taj Mahal was originally commissioned in 1632 by the Mughal Emperor Shah Jahan, the fifth mogul emperor of India, as a resting place for his favorite wife Mumtaz Mahal after she died in childbirth. To construct it, the emperor enlisted the help of 22,000 workers toiling day and night as well as an army of over 1000 elephants!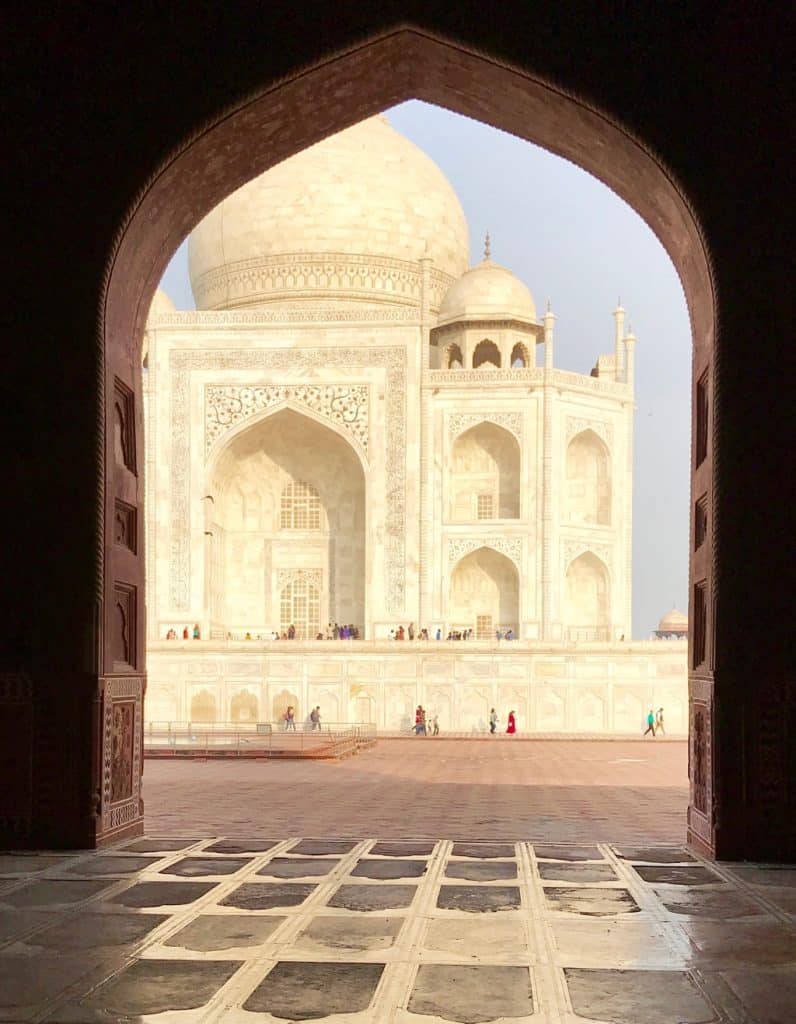 ---
Before you go, be sure and read this guide about how to get an Indian visa online as an American.
---
Taj Mahal City = Agra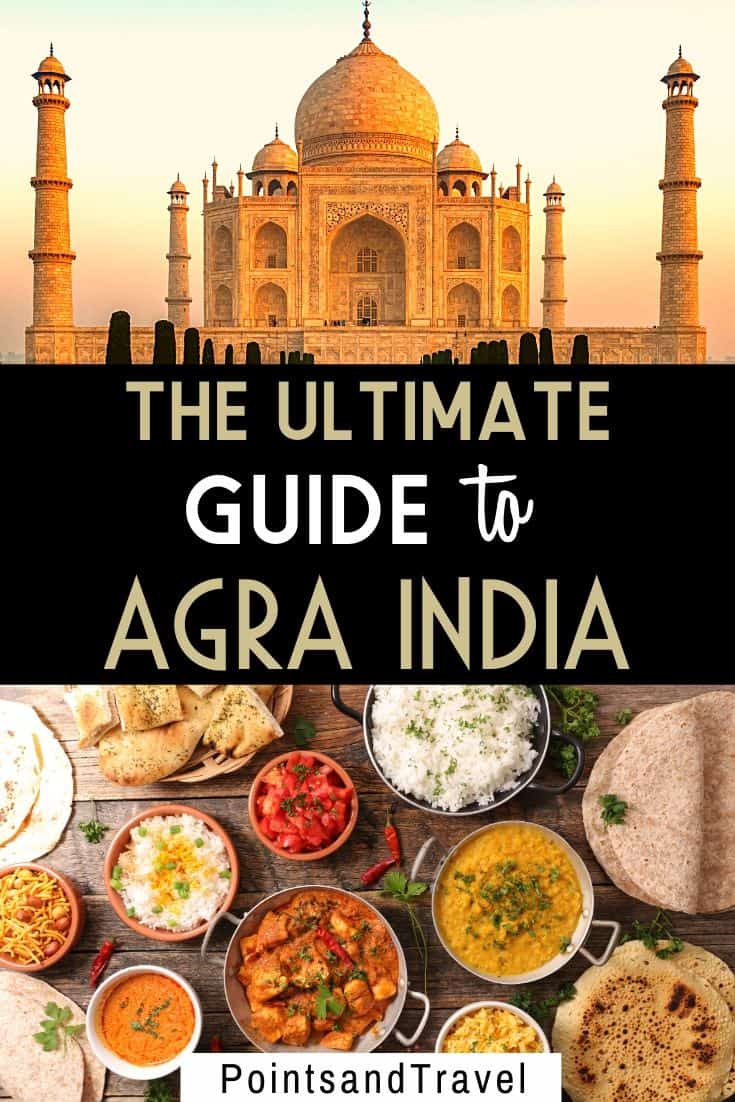 The result may have been a sweet gift to a departed wife, but it is also an architectural feat and exemplar of Mughal design (a combination of Indian, Persian, and Islamic architecture). Taj Mahal City rises from a base of red sandstone and is comprised of white marble inlaid with semi-precious jewels and inscribed in some places with passages from the Quran.
If the gleaming marble were not enough, the building is also almost completely symmetrical, from the 2-story interior floor plan to the minarets which shoot up on either side. Surrounding buildings and gardens of the Taj Mahal city strive to maintain the same symmetry. The mosque to the Taj Mahal's right, for example, has the same construction as the guesthouse (now a museum) on its left. The reflecting pool is surrounded on either side by identical landscaping.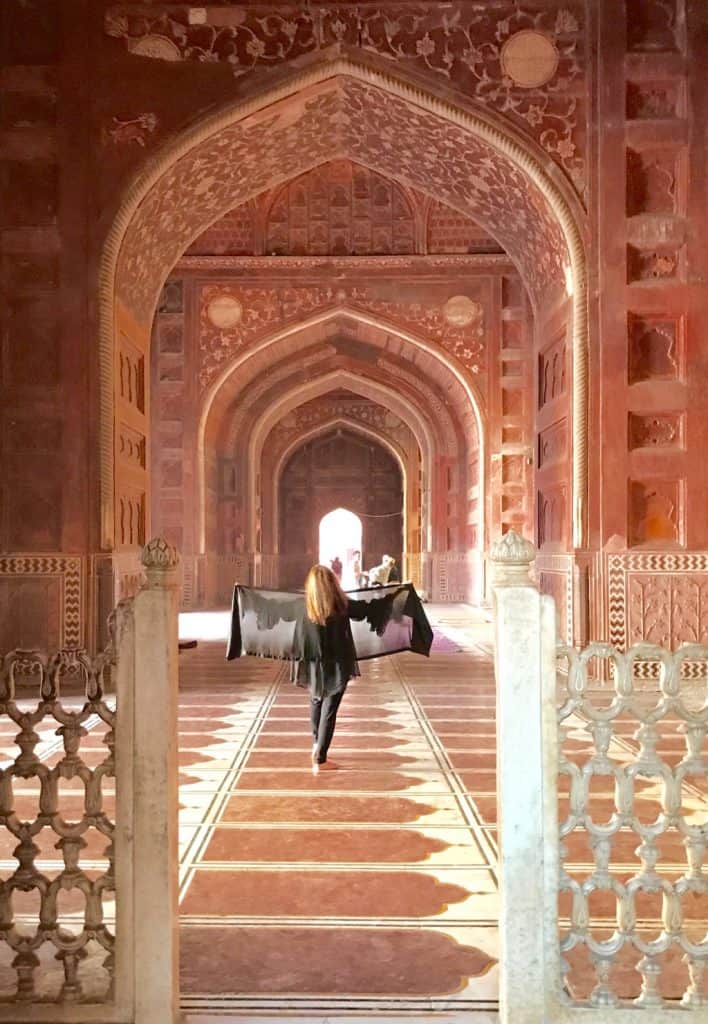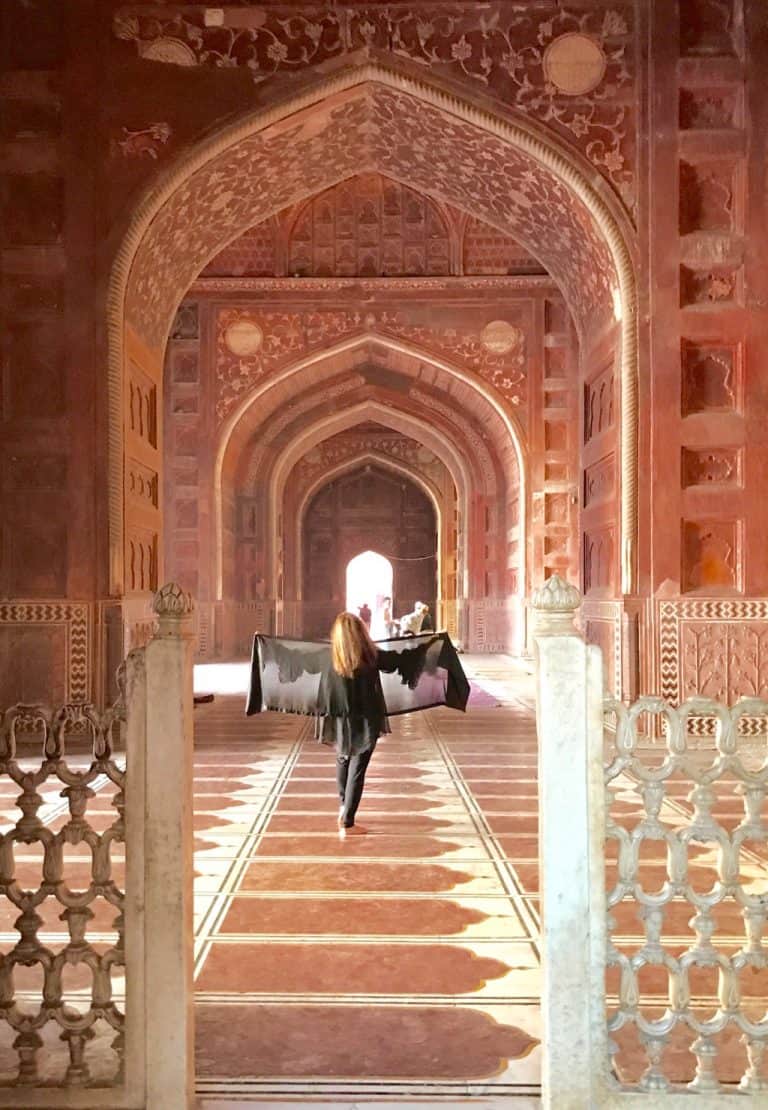 It's beautiful, historical, and relevant, but what is it actually like to visit Taj Mahal City? As with almost all travel, those looking to explore India's most famous building must first face a number of questions, from figuring out when to visit, to sorting out what else is worth seeing in the region. Answering these questions may seem like a headache-inducing task, but it needn't be. The following tips and advice can't book your flight nor get you on the tour, but they will bring you a few steps closer to ticking the Taj Mahal off your bucket list. Come along and take a Taj Mahal Tour with me!'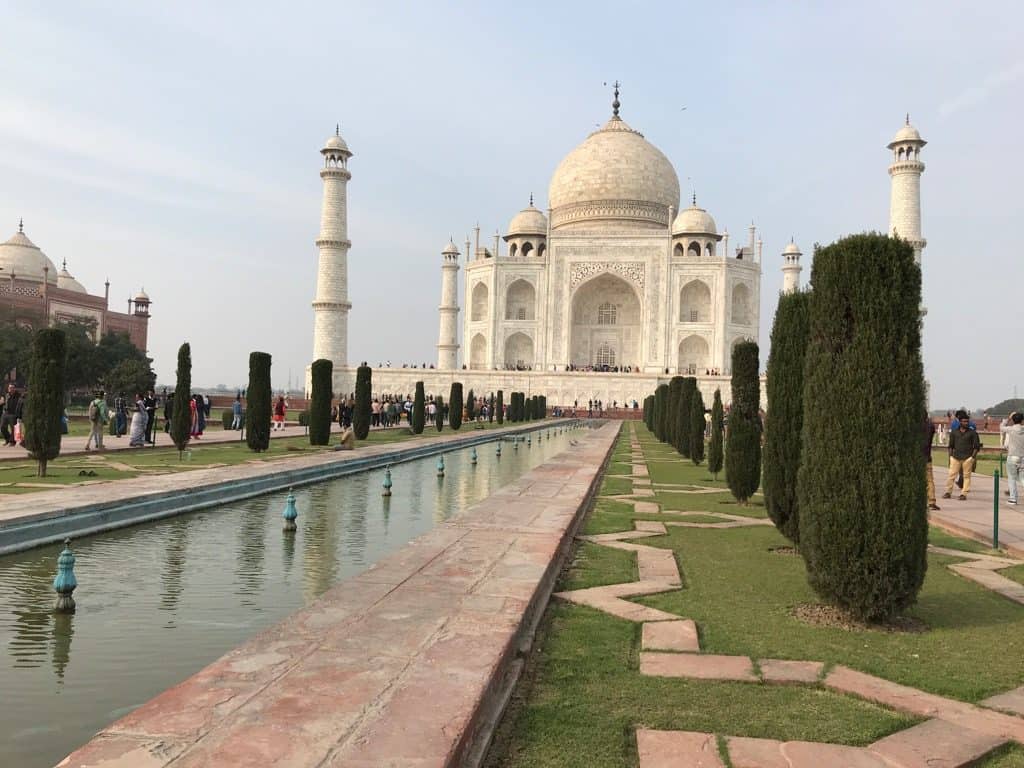 To Taj Mahal City via the Golden Triangle India
Delhi To Agra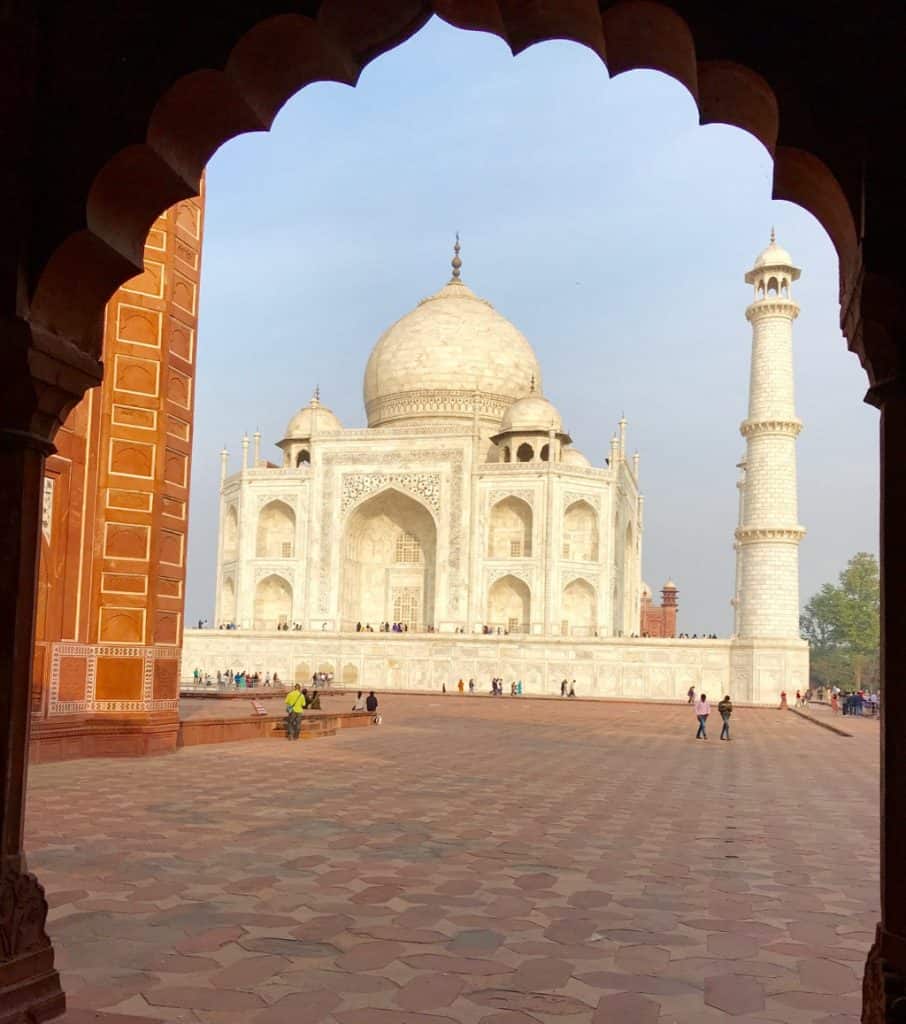 Let's start with the basics. What's the best way to see Taj Mahal City? While marvelous on its own, the Taj Mahal's grandeur is further enhanced when viewed within the context of other sites in the Golden Triangle, India. What's that? India's Golden Triangle is a well-traveled circuit from Delhi to Agra to Rajasthan that serves as a perfect introduction to the historical richness and cultural significance of the area. Each of the cities has its own special charms as well as serious wonders.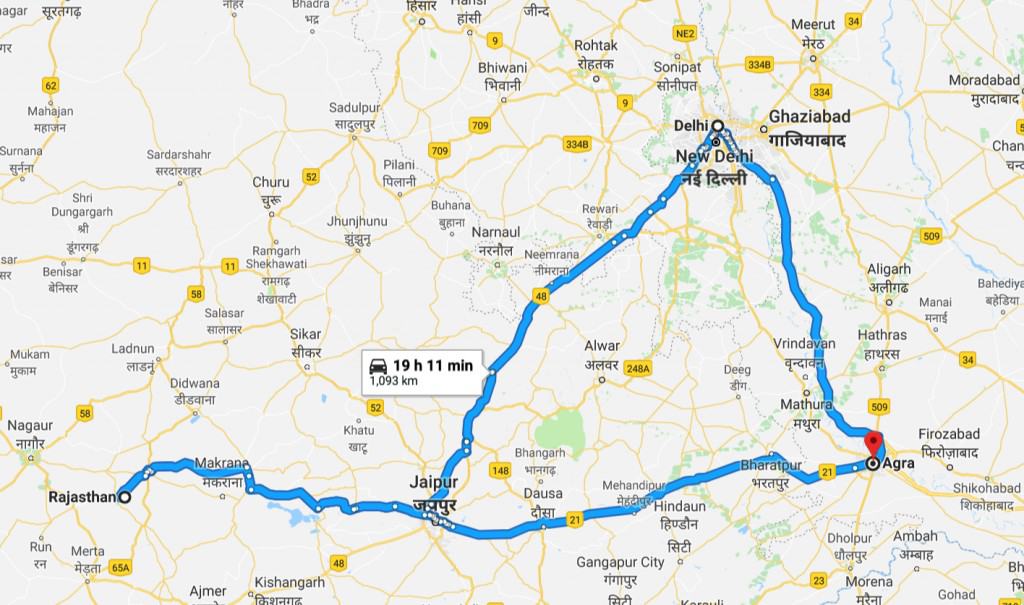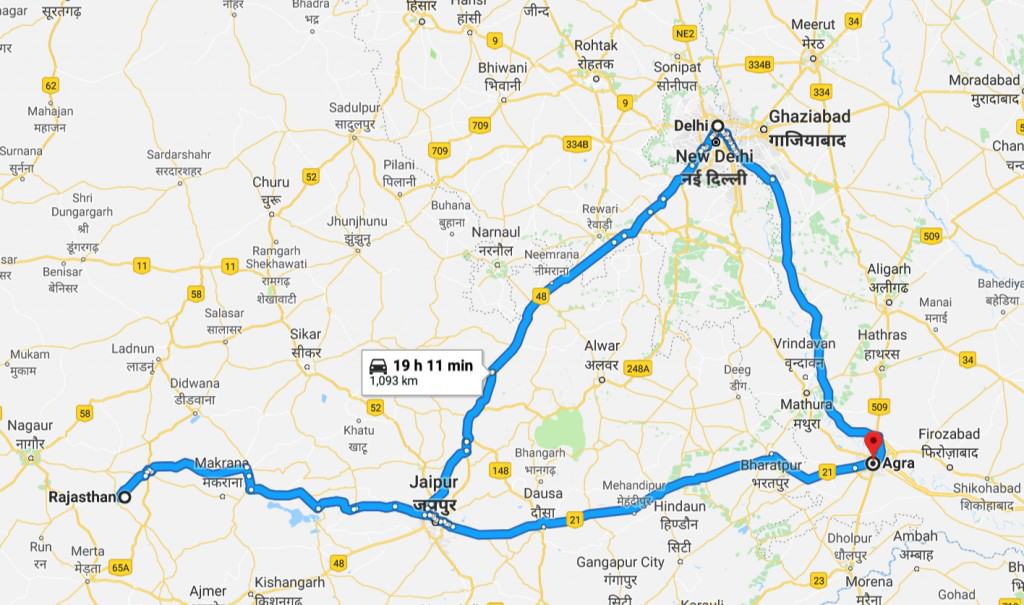 Delhi, for example, is home to the Red Fort (another work of Mughal architecture that exists thanks to Emperor Shah Jahan) as well as the modern-day capital. Agra, of course, has the Taj Mahal, but also Fort Agra, a somewhat scaled-down version of the Red Fort. Lastly, Rajasthan, the "pink city" houses the Amer Fort an ancient town, in addition to some of the country's best shopping bazaars.
To Taj Mahal City: Via the Palace on Wheels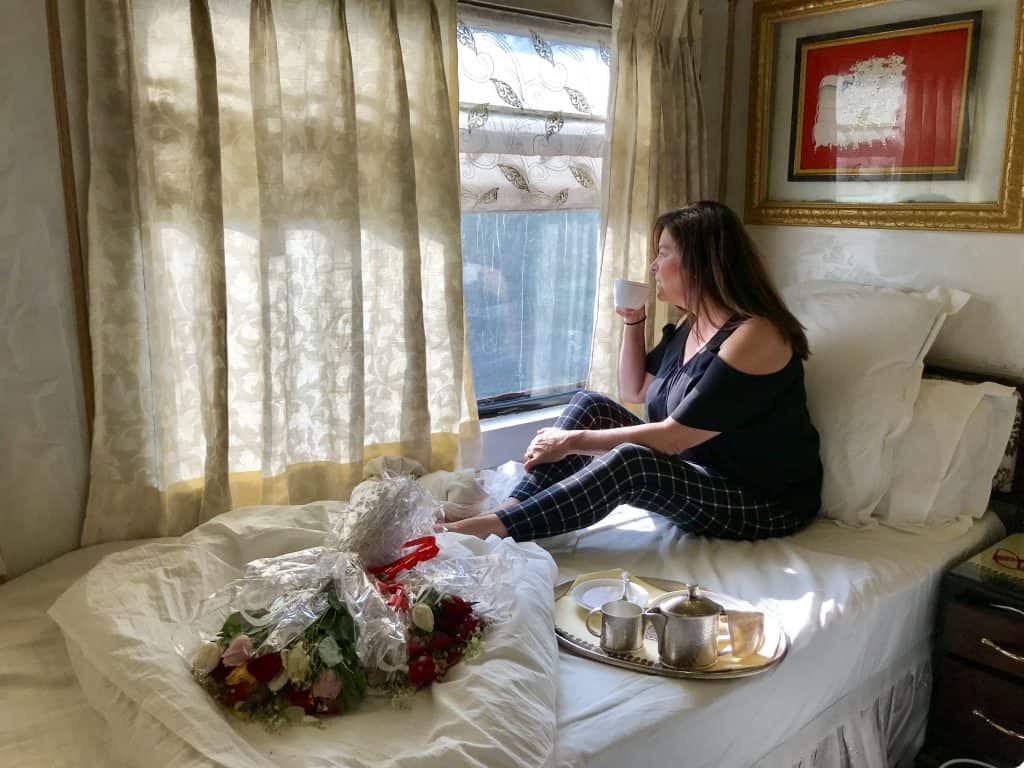 Exploring these cities is possible on your own as well as part of any number of tour packages. One of the most famous and most luxurious options is the Palace on Wheels train (or the Maharajas Express train.) Both are an 8-day train trip that covers all the major sites, the Palace on Wheels gives guests the opportunity for a royal experience harkening back to a time when Maharajahs, Nizams, and Viceroys would use these velvet and gold-filled coaches to move about in style.
While comfortably situated on the upper end of travel options price-wise, a ticket aboard the Palace on Wheels is almost all-inclusive, including a Taj Mahal City tour, a Rajasthan tour, two restaurants onboard, and the promise of an experience of a lifetime all the while giving you a chance to explore India.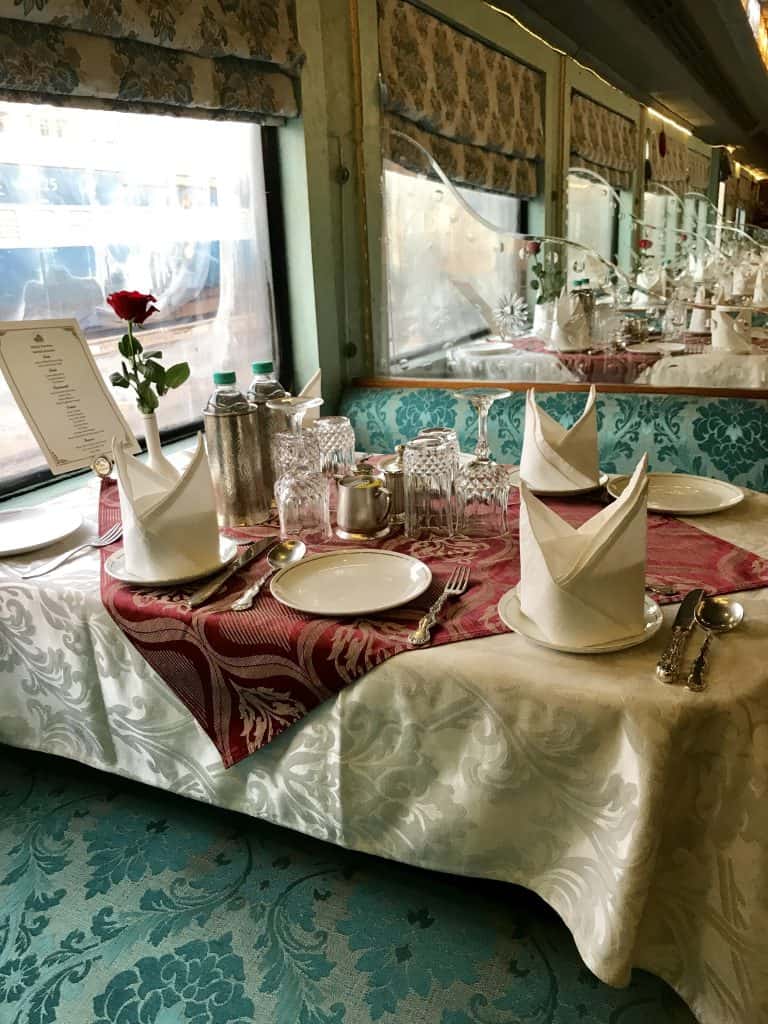 ---
And just in case you want to tour around India, here are a few of my reading suggestions:
Things You Never Knew About India's Pink City: Jaipur Itinerary!
Amazing Tourist Places that are worth the Visit – India
---
Taj Mahal – Where's the Taj Mahal?
Located near Agra, the Taj Mahl is located on the southern (right) bank of the Yamuna River. It is in a vast Mughal garden that encompasses nearly 17 hectares. And is located in the Agra District in the western state of Uttar Pradesh in Northern India. It is located 109 miles (176 km) from New Delhi, the capital city of India. Back when the Taj Mahal was under construction, the city of Agra was known as Akbarabad.
The location for the Taj Mahal was a well-thought-out decision by Shah Jahan, who chose this quiet and peaceful site away from Agra by about a mile and a half on the southern edge of the city. His choice of locations had strategic importance for the emperor, as the emperor could see his palace from the Agra Fort. The River Yamuna was also strategic in that it not only gave the Taj Mahal a scenic edge, but it also met the need for water during construction purposes. The water also helped with the laying out of the Mughal garden. The Taj Mahal is one of the most recognizable buildings in the world and is visited by millions of tourists annually.
Where in India is the Taj Mahal Exactly?
The Taj Mahal is located within about 3.7 miles (6 km) from Agra's city center and can easily be visited by a cab or rickshaw. And since the city of Agra is well connected to all the national highways, it is accessible through roads from all of the major cities in India.
As for me, I traveled here via the Palace on Wheels train route or railway. Agra has three railway stations: Agra Cantt, Agra Fort Railway station, and Raja ki Mandi. Each of these railway journeys is within distance to Taj Mahal City, otherwise known as Agra. In fact, I came in via the Fort Railway station, where the Taj Mahal is a mere 10-15 minute walk.
I would say that almost all cities within the country have access to the city. But, of course, there is always a way to get to the Taj Mahal by getting into Agra by flight.
Taj Mahal Tour – When Is The Best Time To Visit?
Let's get back to the nitty-gritty questions of what it's like to visit the Taj Mahal City itself. When's the best time to visit? On a broader scale, November through February offers the best window for avoiding what can sometimes be oppressive heat or rain. Traveling outside of these months does have the benefit of off-season rates, however, for those who can brave the elements.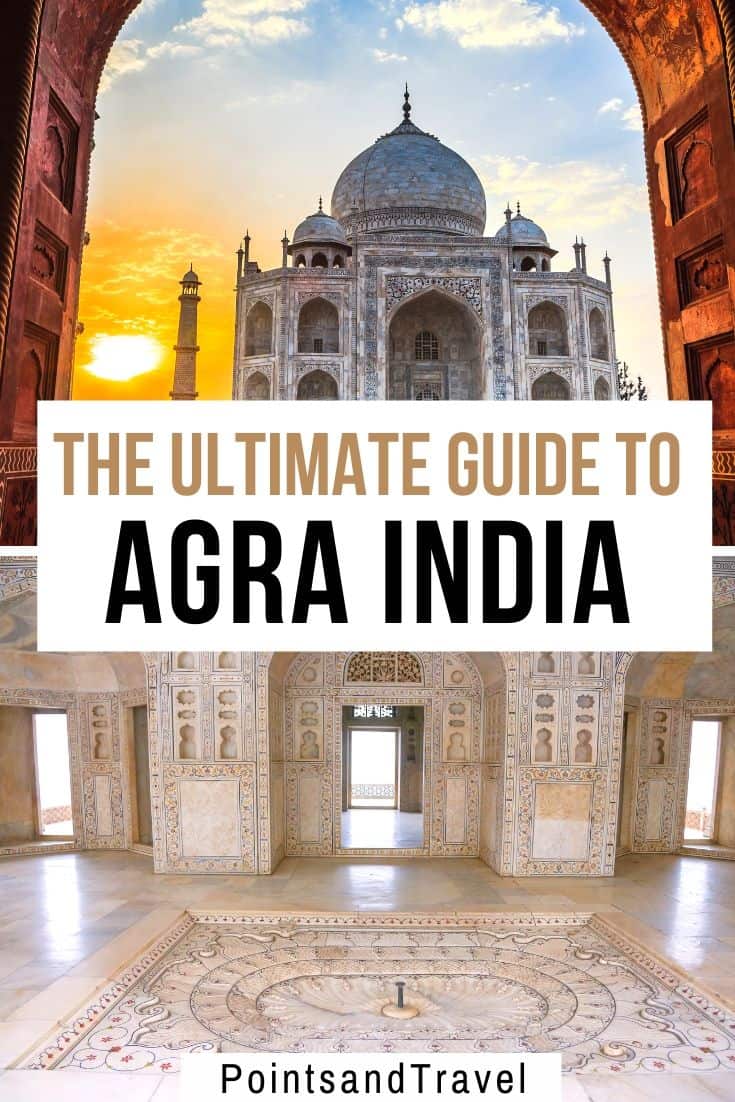 The best time of day to visit is early morning. This allows a little more space to enjoy the grounds before the onset of late morning crowds. On the other hand, to check out the stunning color-changing abilities of the Taj Mahal's exterior, visiting during sunset is amazing as well. As the surrounding sky catches fire in swaths of pink, yellow, and orange, the white marble itself transforms into softened versions of these hues before eventually reverting back to its milky whiteness come nightfall.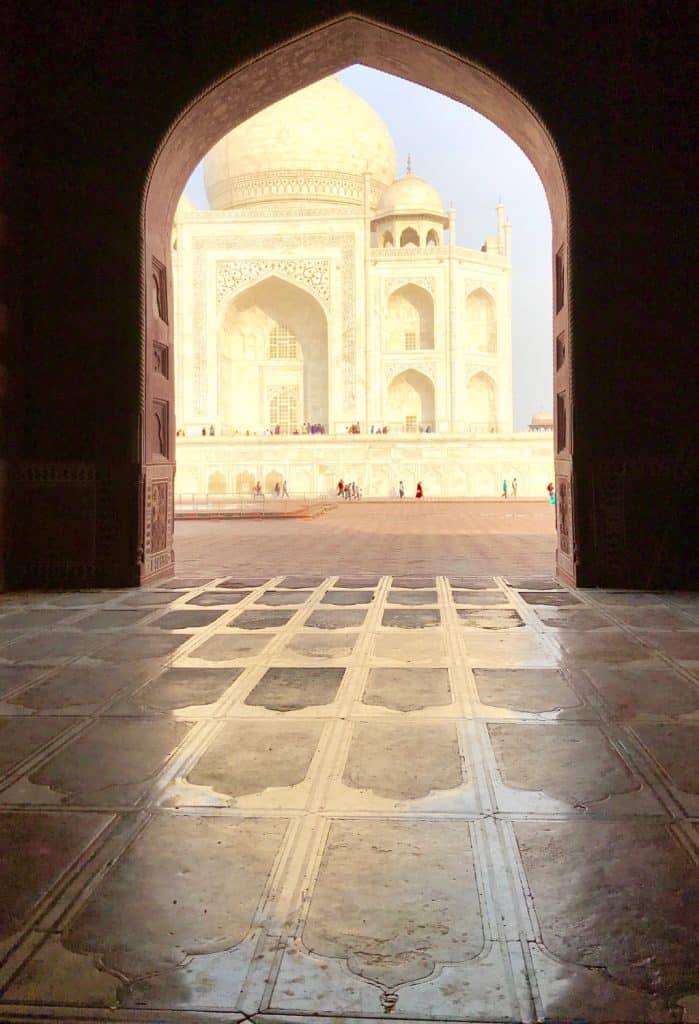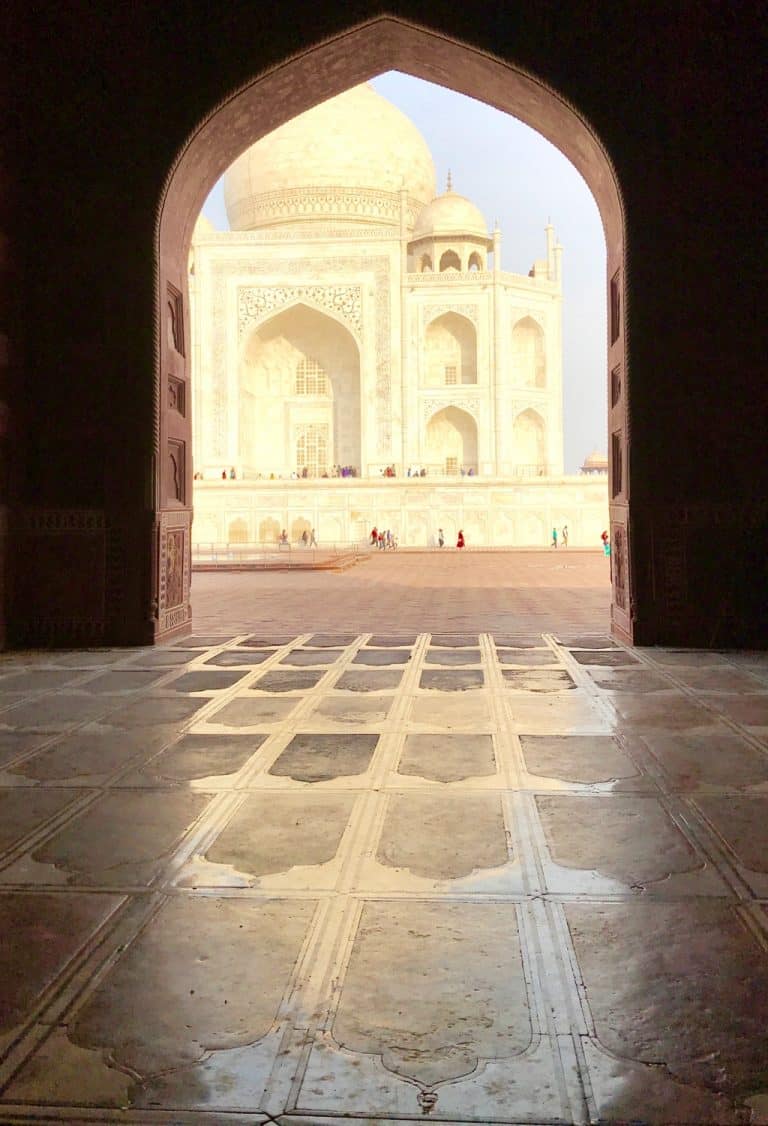 I was on the Palace on Wheels train and our scheduled time to see the Taj Mahal was at 3 pm in the afternoon and to return to the train by 6 pm. Needless to say, as a group of photographers, we were not that happy about it. BUT, as it turned out that morning there was a massive amount of fog over the Taj Mahal and when we arrived, the lighting was perfect… so sometimes you just never know!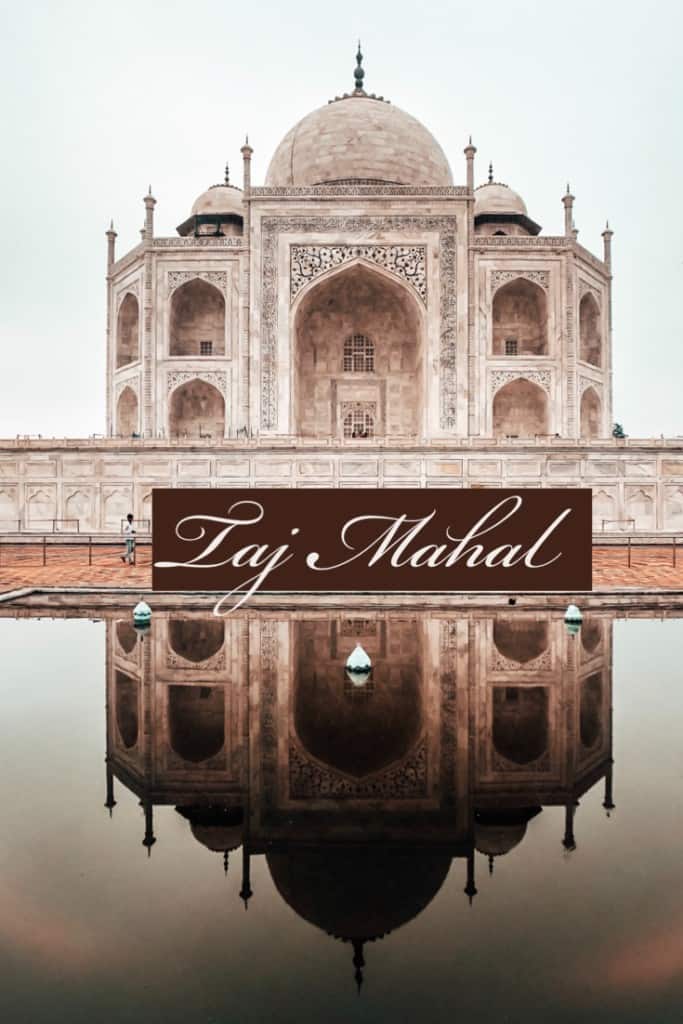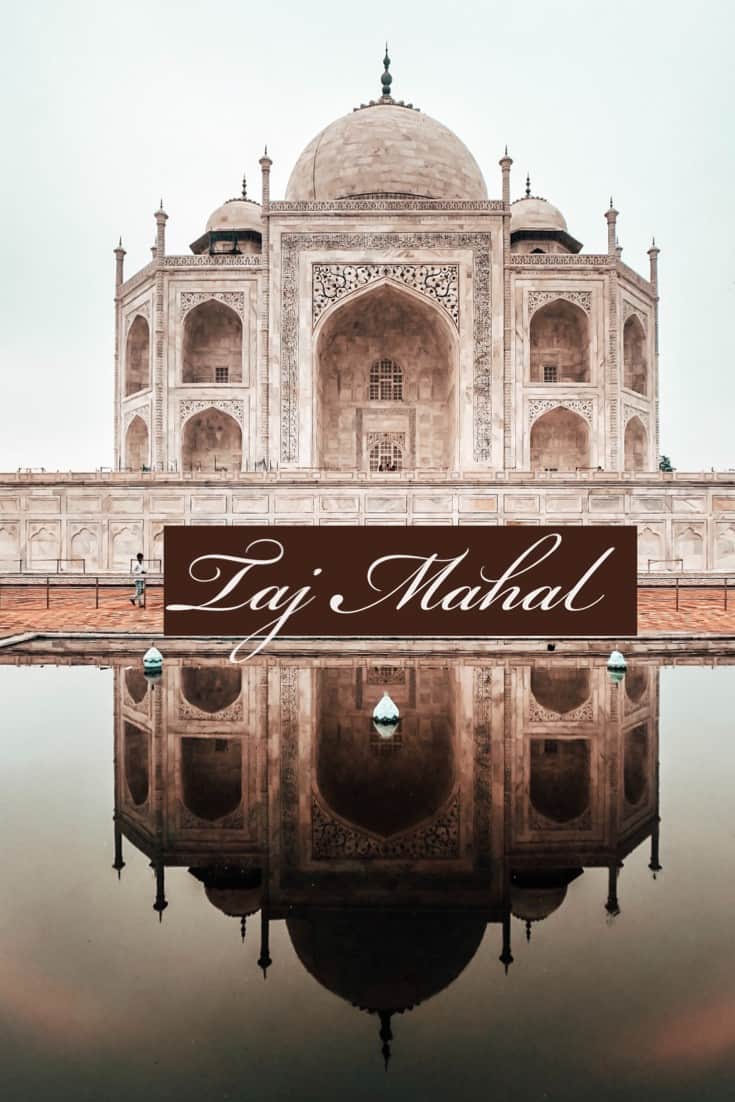 Taj Mahal Tour –Taj Mahal Visiting Hours
The operating hours of the Taj Mahal City are accommodating to both options mentioned above. The site is open from 6 AM to 7 PM every day except Friday, when it is closed for prayer. Additionally, there are special nighttime hours 2 days before and after each full moon from 8:30 PM until 12:30 AM when the Taj Mahal is open for moonlight viewing!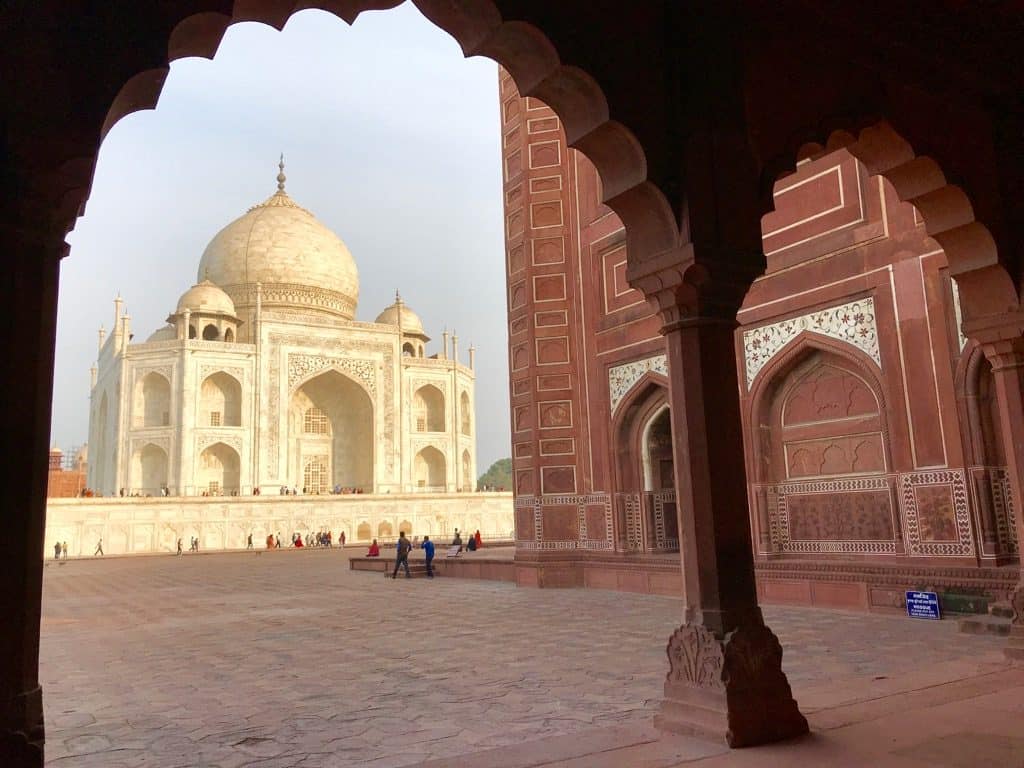 Taj Mahal Tour – What Does It Cost?
Getting in comes down to an entry fee of 1000 rupees (approximately 15 USD) for non-Indian tourists. This includes shoe covers, a bottle of water, and a map. Half-hour tickets are also available for evening viewing at 750 rupees. Since the Taj Mahal offers little in the way of display information about the historic site, it is advisable to hire a guide or to consider taking a Taj Mahal tour if you are interested in hearing the history of the place. I also found that there were quite a few guides around that knew the perfect places in order to shoot a photograph from, which I took great delight in!
Taj Mahal City – Photography Tips
Want to capture a memory of what's in front of you? One of the best places to snap a photo of the monument of love is by the benches in front of the south gate entrance. From a different perspective, the east gate offers a riverside angle. Across the river, there are multiple spots for framing the Yumana and Taj Mahal together. Really though, any picture, taken from any angle, will be stunning.


Taj Mahal Tour – Day Tours, Private, Or With A Group
There are several day tour options that include the Taj Mahal in addition to nearby landmarks like Fatehpur Sikri, and Agra Fort, most costing between 2000 and 3000 rupees. For a more individualized experience, there are also a number of private tour guides available. If you go this route, be sure to request to see your potential guide's official certification from the Government of India. This will help ensure you don't find yourself swindled.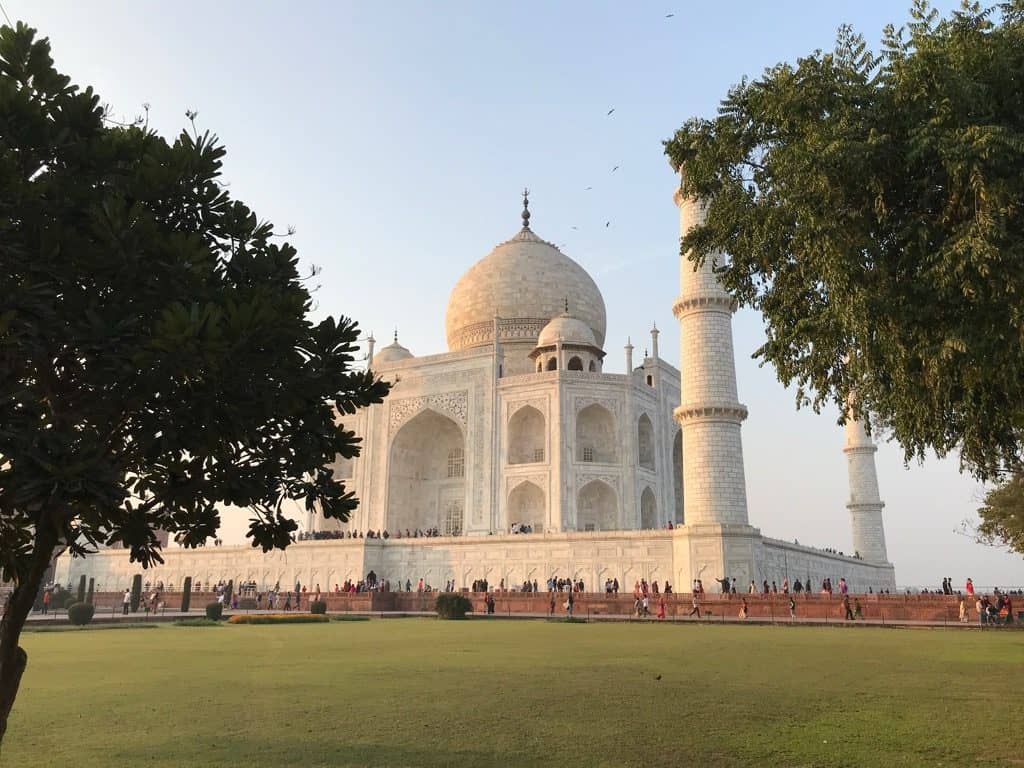 Taj Mahal City– Beware!
Which gets us to a few other things to be wary of. The Taj Mahal is nothing, if not filled with hawkers, touts, and beggars. If a taxi driver is promising a free ride, it's likely a scam. In fact, if you're offered anything that sounds too good to be true, it probably is. Keep your fancy jewels at home and be judicious with how you engage with people if you choose to. By staying aware and cognizant of potential dangers, you'll spend less time worrying, and more time admiring what's in front of you.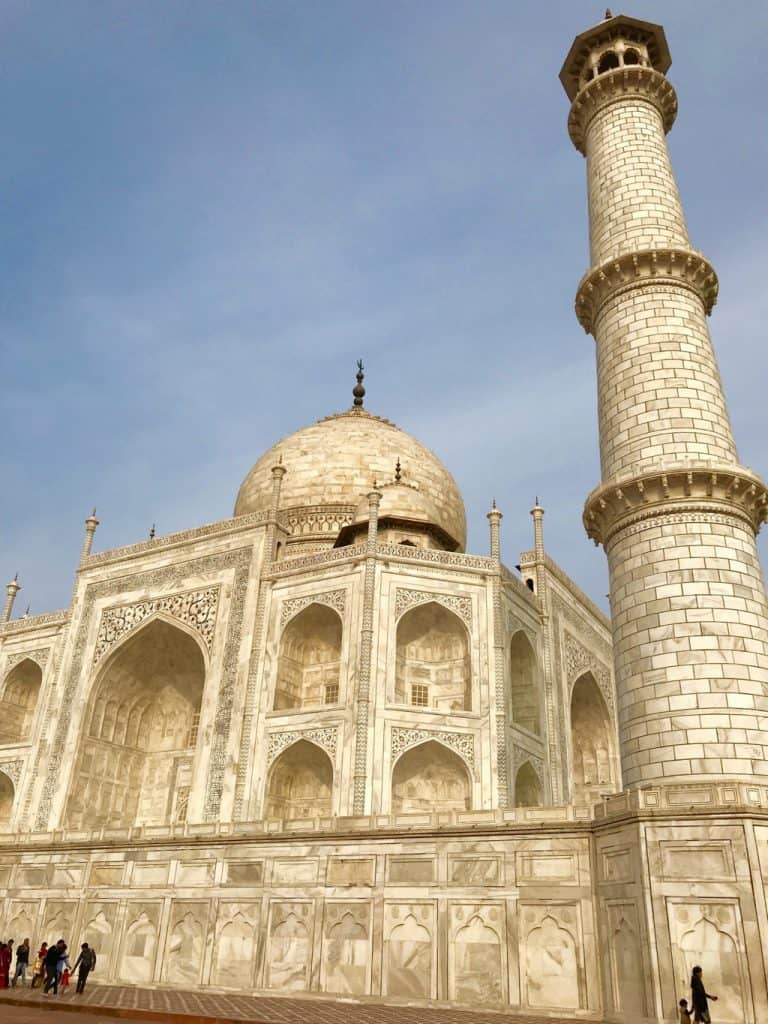 Taj Mahal City– How to Get There?
Travel to Agra and the Taj Mahal is fairly simple after that. India's train system connects Delhi to Agra and its first-class tickets are inexpensive. The Yamuna expressway also connects the two cities, with an average driving time of 3 hours. Finally, there are several tours which provide transport to and from the Taj Mahal.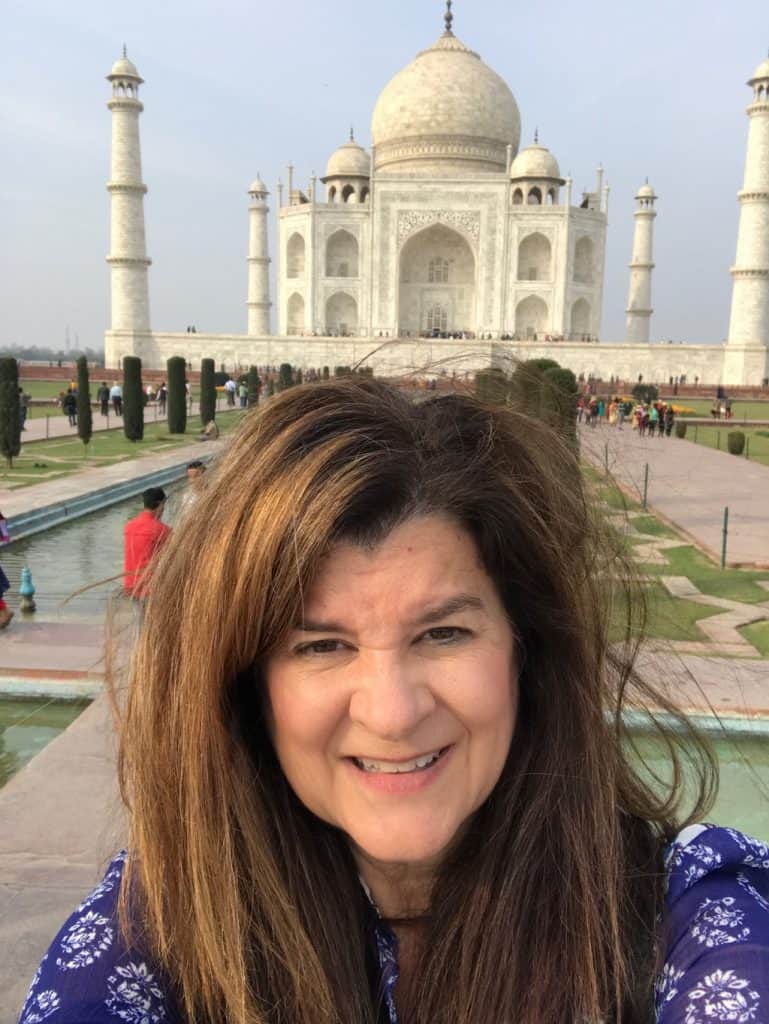 Taj Mahal Restaurant – Where To Eat?
With almost everything sorted out, what about a bite to eat and a place to take a nap after braving the crowds? For restaurants, a few blocks from the Taj Mahal, Sheroes Hangout is completely staffed by female survivors of acid attacks. Other options include Joney's Place, which serves affordable and authentic dishes prepared right in front of customers and Jhanker, which offers local favorites with a side of music and dance entertainment every night. As with photographs, however, when it comes down to it, there is really no such thing as a bad place to eat as Indian Food is tasty!
Taj Mahal Hotels – Where to Stay?
The same does not apply to lodging, but luckily, Agra has several excellent options for where to stay. The environmentally-friendly ITC Mughal Hotel sits on a 35-acre plot about 10 minutes away from the Taj Mahal, offering a luxurious, peaceful break from the busyness outside. Aman Homestay and the Coral Tree provide a much different but still pleasurable experience as two of the most highly rated homestays in Agra.
And for the traveler simply looking for a place to catch some zzz's, Bhawna Clarks Inn is a cost-efficient hotel that includes complimentary hot breakfast for guests. You certainly will enjoy your time on the Palace on Wheels or the Maharajah Express if you decide to take the luxury train option routes as you explore India even more.
Taj Mahal City's Story
As mentioned before, located on the south bank of the Yamuna River in the Indian city of Agra, this gorgeous mausoleum (or palace really) was commissioned in 1632 AD by the Emporer Shah Jahan. It is the tomb where the body of Mumtaz, his favorite wife, is buried. He had the Taj Mahal built in the memory of his beloved wife Mumtaz. At today's costs, the Taj Mahal would cost approximately 827 million USD to build! I only wish someone would love me enough to build me a Taj Mahal!
It was built from 1632-1643 AD, but other phases of the project took another 10 years. The Taj Mahal was designated as a UNESCO World Heritage Site in 1983 for being "the jewel of Muslim art in India and one of the universally admired masterpieces of the world's heritage". It stands as a symbol of India's rich heritage and history. It is regarded as the best example of Mughal architecture
Taj Mahal City – Final Notes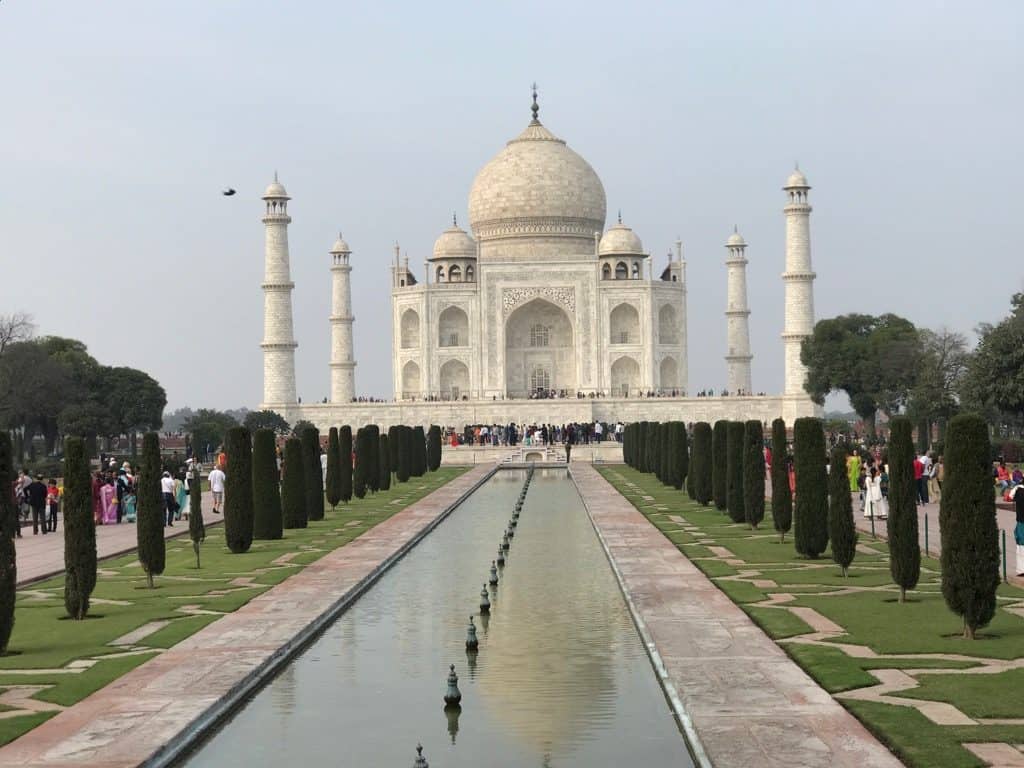 Anything left? By doing your homework before, you'll ensure that your time at Taj Mahal City and exploring the Golden Triangle is less focused on planning and more focused on enjoying the culture and history of this dynamic nation.
Recommended Reading
The Serene Side of India – Kerala
Magical Kerala in the Arabian Sea is a Must Visit
The BEST 10 Honeymoon Destinations In India
How to get an Indian Visa Online as an American
Disclosure: As is common in the travel industry, I was provided with accommodations, meals and other compensation for the purposes of review by the Ministry of Tourism – Govt. of India. While it has not influenced my review, PointsandTravel.com believes in full disclosure of all potential conflicts of interest. All Photos were taken by the author or are available for free use via creative commons. Affiliate links are located in this article.