I write a lot about luxury, as it is definitely my most preferred way to travel. But I do have to admit that what is luxury to one person may not be luxurious to another, as luxury is different depending on who you ask. Also, luxury varies depending on what country you are in. One country's luxury does not equal a different country, but that is what makes traveling even more interesting. Sometimes, we do have to step out of our comfort zone while traveling. And if you want to see the top seven jungle lodges and resorts in India, then you will have to step out. This won't exactly be like my luxury train ride on the Palace on Wheels!
However, if you're looking for the ultimate wildlife experience, India is definitely a place that can capture "wild" for you. Here you'll find amazing food, warm hospitality, affordable hotel rates, and jungle lodges and resorts that are dedicated to preserving wildlife. Before you go, be sure and read this guide about how to get an Indian visa online as an American.
To help you narrow things down further, I have shortlisted the 7 best jungle lodges and resorts in India Read on…

✦ Top 7 Jungle Lodges and Resorts in India ✦
✦ Jungle Lodge: Asiatic Lion Lodge, Gujarat
The Asiatic Lion Lodge in Gujarat is an eco-friendly (and pocketbook-friendly) accommodation place near Gir forest in Gujarat. It houses 16 guest cottages and serves delicious traditional Kathiawadi food made using locally and organically sourced ingredients. If reading is your thing, there's a nice library for you here to relax and unwind. You can also take the guided nature walk and go bird watching. It is one of the perfect jungle lodges.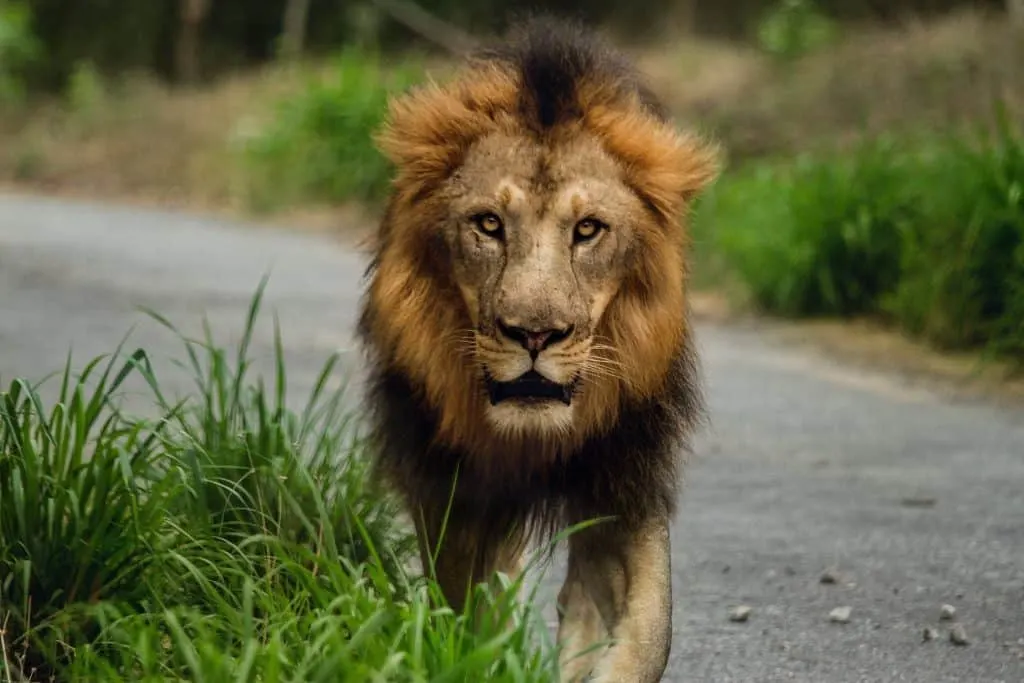 ✦ Jungle Lodge: Spice Village, Kerala
Built close to acres and acres of spice trees, the Spice Village is another one of the great jungle lodges and resorts, however, this one is in Kerala. You can get involved in local activities such as bird watching and forest trekking, and also try your hand at cooking the local Kerala cuisine. That's not all- you'll also get to experience a boat safari through the national park, and can get yourself a rejuvenating experience at the Ayurvedic wellness center. This jungle lodge is modeled after the dwellings of the native Manan tribe of this region.
✦ Top 7 Jungle Lodges and Resorts in India ✦
✦ Jungle Lodge: The Blackbuck Lodge, Gujarat
This place is located at the west coast of Gujarat and is now a protected area for the blackbucks. You can view them from the veranda of your room- this lodge has 14 luxury villas to help you do just that! Plus, they also offer safaris for the tourists to neighboring destinations. Again, an amazing Jungle lodge.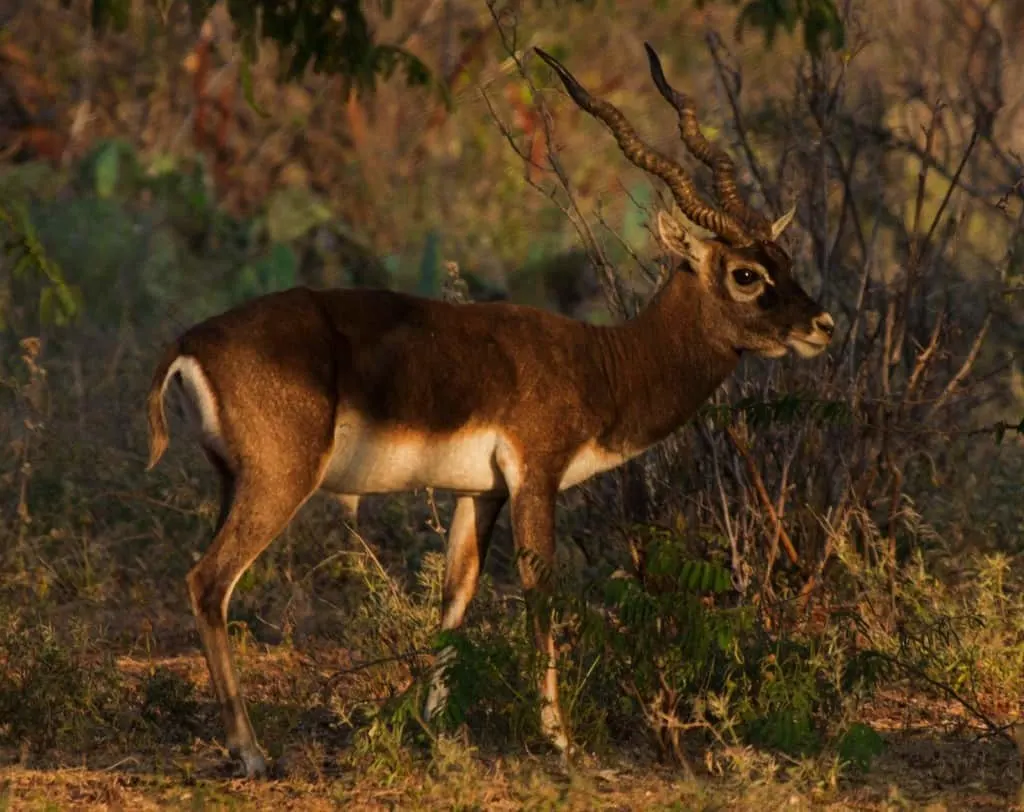 ✦ Jungle Lodge: Sherbagh, Rajashthan
As the name suggests, Sherbagh is one of the top rated places in India if you want to see a tiger. It is a luxury tented camp located near Ranthambore National Park decorated with colonial furniture. Sherbagh stresses on the importance of wildlife conservation and here you'll find everything from a jungle spa to an amazing safari experience.
✦ Jungle Lodge: Jawai Bandh, Rajasthan
In the heart of the wilderness of Rajasthan, where leopards roam wild and free, is SUJÁN's Jawai Bandh. It represents a style of subtle opulence with many adventures. This camp has 9 luxurious tents including one royal suite. You will meet and share experiences with the vibrant Rabari herdsmen who are the link between the local culture and wildlife for you to discover.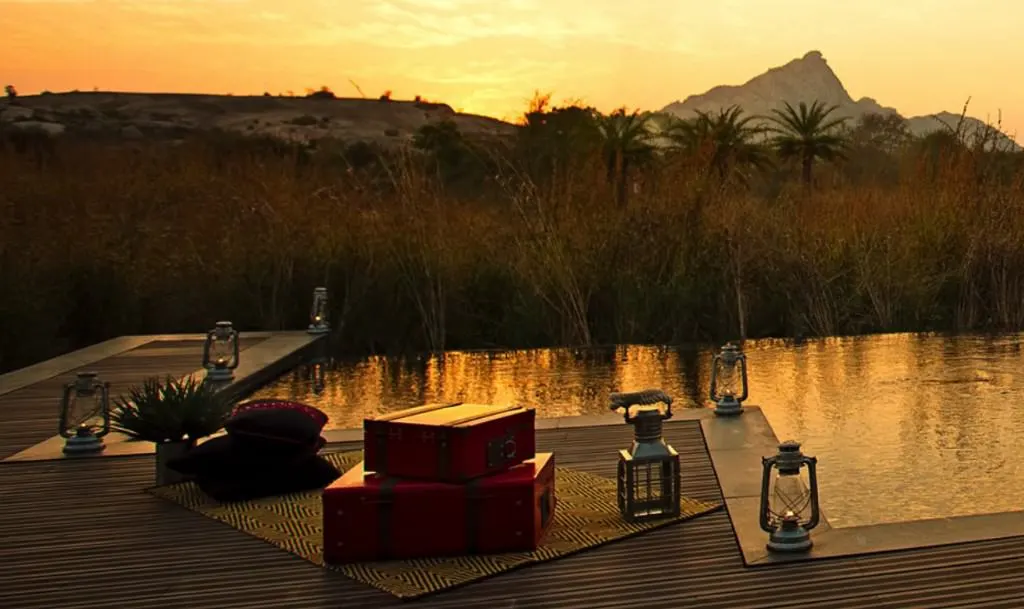 ✦ Jungle Lodge: Pench Jungle Camp, Madhya Pradesh
This one's another luxury tented camp that also offers cottage accommodations and is located close to the Pench National Park. As a guest, you can explore this place on foot or use a bike. Just like with almost all others, you can go bird watching or take the safari tour. There is an Ayurvedic spa and a swimming pool at this jungle lodge!
✦ Jungle Lodge: Forsyth Lodge, Madhya Pradesh
If you're looking to spend some quiet time and be close to nature, the Forsyth Lodge is the perfect place to do it. This jungle lodge and resort is set on reclaimed jungle land and has excellent guest cottages, a library, a lounge, many fireplaces and lots more. If you're into stargazing, the telescope here will let you do just that. Plus, there's also a chlorine-free and eco-friendly swimming pool!
---
Oops! I added a few more Jungle Lodges to Check out!
---
✦ Jungle Lodge: Singinawa Jungle Lodge, Kanha, Madhya Pradesh
The Singhinawa Jungle Lodge may be food for the soul, as one feels the urge to sit back and absorb the beauty of this amazing jungle lodge. They are sticklers about making your stay the best it can be. They offer 12 cottages surrounded by trees with only where the only possible intruders are cheetahs and other wildlife! They also offer a secluded four-bedroom jungle bungalow for complete privacy.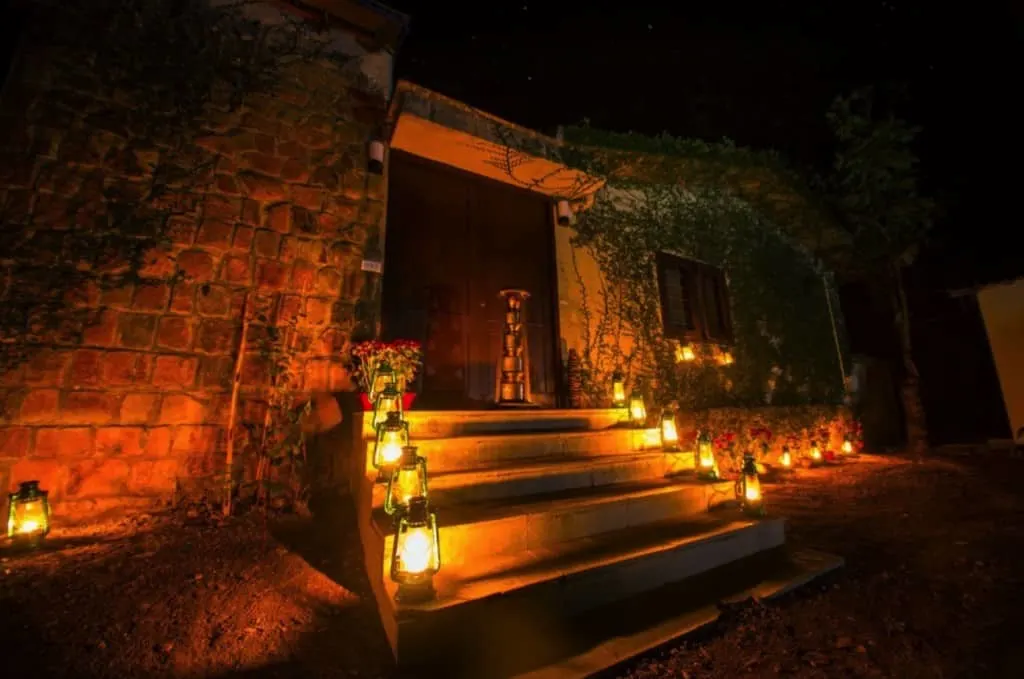 ✦ Jungle Lodge: Evolve Back, Karnataka
Evolve Back in Karnataka is surrounded by the Kabini river and was created with the sole idea of providing the ultimate vacation experience for its visitors and at the same time, preserving nature and the culture of the land. There are spacious huts, some of which have a jacuzzi and a private swimming pool. They also offer jeep safaris and guided nature walks for their guests.
More Fun Stories about India:
What Is It Really Like To Visit Taj Mahal City?
Amazing Tourist Places in India
Magical Kerala in the Arabian Sea is a Must Visit
Disclosure: As is common in the travel industry, I was provided with accommodations, meals and other compensation for the purposes of review by the Ministry of Tourism – Govt. of India. While it has not influenced my review, PointsandTravel.com believes in full disclosure of all potential conflicts of interest. There are affiliate links in the article.