I not only like to travel, but I love to travel. So imagine my surprise when even for me, I end up out of my comfort zone! Where on earth could this be? It happened to be Montañita, Ecuador.It was just one of those places that make me feel a little uneasy. Montañita is a little beachside town about one hour's drive outside of Guayaquil in Ecuador. We were going to Cuenca and had some days to spare and so decided to make a short trip over to the Ecuadorian beaches that we had heard so much about. Instead of trying out the more affluent Salinas Beach, we decided to go for the more hippie/eclectic Montañita beach, because we had the kids in tow and my husband loves to surf.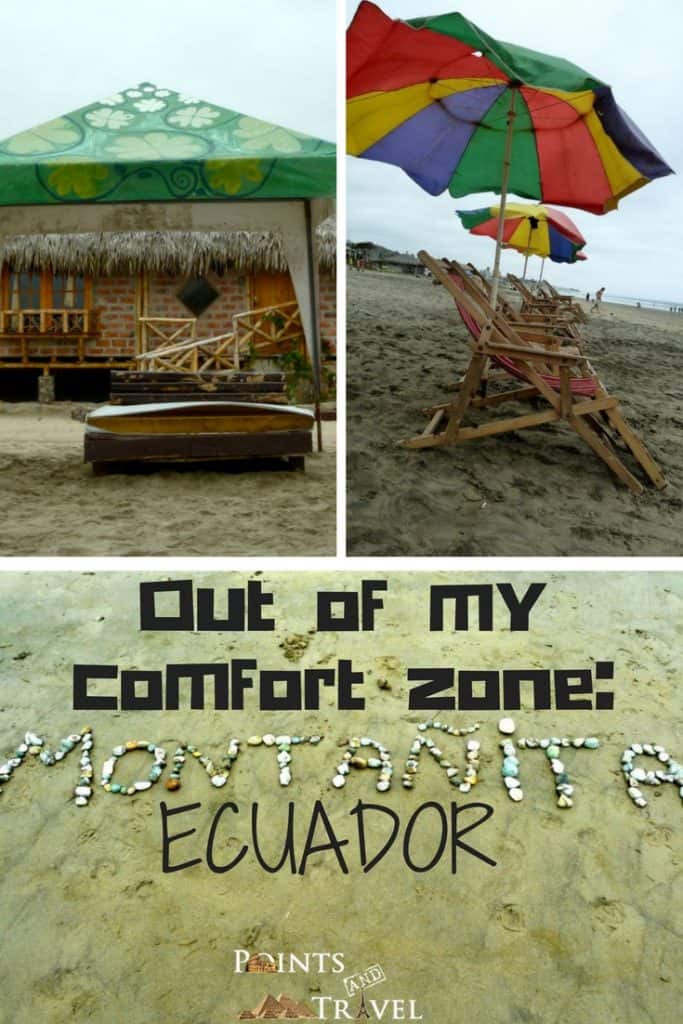 Look at the photo below on the road to Montañita! Once I saw that I knew our vacation was in for some trouble!
Why I can't recommend a trip to Montañita, Ecuador
According to some who do recommend it, Montañita was supposed to be a "hot" surf spot, where all the local surfers go to catch some waves. My husband and kids wanted to try it out since they heard it was called a surfer's paradise. This place looked more like a backpacker/hippie paradise to me!
It definitely was not what I was expecting when I read that "Montañita is a hidden treasure that did not even appear on the maps just a few years ago, but the combination of perfect waves, golden sand, high tolerance among their locals and visitors and tropical vegetation have slowly developed its reputation as a tropical paradise." according to Wiki
So here I am, expecting a "hidden treasure"  with "perfect waves",  "golden sand", and a "tropical paradise".  OK, I don't know who writes for wiki, but we have different ideas about what paradise is!!
Once you are in Montañita and on the beach though, there are plenty of things to do. They have quite an array of surf schools to pedicabs, and beach vendors with food carts to parasailing.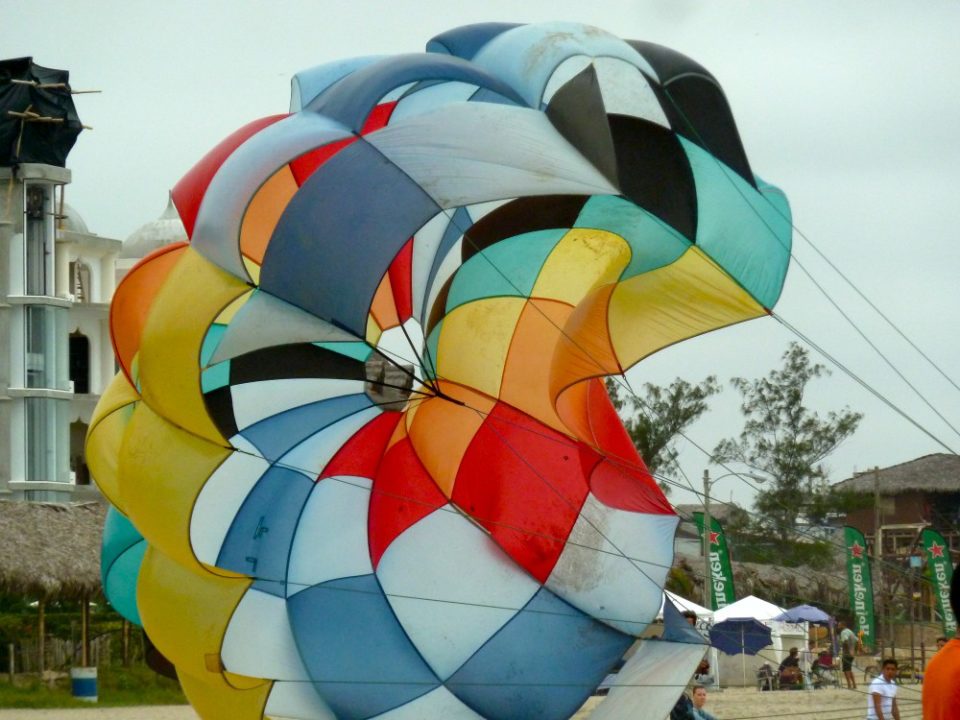 It is an eclectic beach and town with handmade jewelry to street performers.
The streets of Montañita are filled with bars, restaurants, and cafés, as well as banners of peace symbols and portraits of Che Guevara, John Lennon, and Bob Marley!  So don't be surprised if you smell a whiff or two of that substance that hippies like to smoke. There are also street performers almost every night from fire dancers to unicycles and everything in between.
Also, at night, while returning back to our bungalow, there were some unusual characters that washed up on shore:
Speaking of a bungalow, we did find one hidden gem! It was called Balsa Surf Camp and I cannot say enough how it saved my soul! When we finally found it, pulled up into the enclosure, I was ecstatic! It was nothing like the rest of the chaos from the town and the beach. It was an oasis!
But one of the best activities to do while in Montanita, at least for me, was to people watch. There were quite a few interesting characters.
This guy was just sitting and relaxing at a table in town. He never even moved when I pointed my camera at him!
Recommended Reading about Ecuador:
Should We Retire in Ecuador? Exploring Cuenda, Ecuador
Chordeleg:  A Day Trip from Cuenca
Quito: A Visit to the Middle of the World
Cultural Tourism in a City Upon a Hill: Quito, Ecuador
And about Galapagos:
What is it really like to be on an Ecoventura Yacht in the Galapagos?
Post Office Bay, Floreana, Galapagos
Through the Eyes of a Galapagos Gringa
9 (+1) Reasons You Should Visit The Galapagos Before It's Too Late