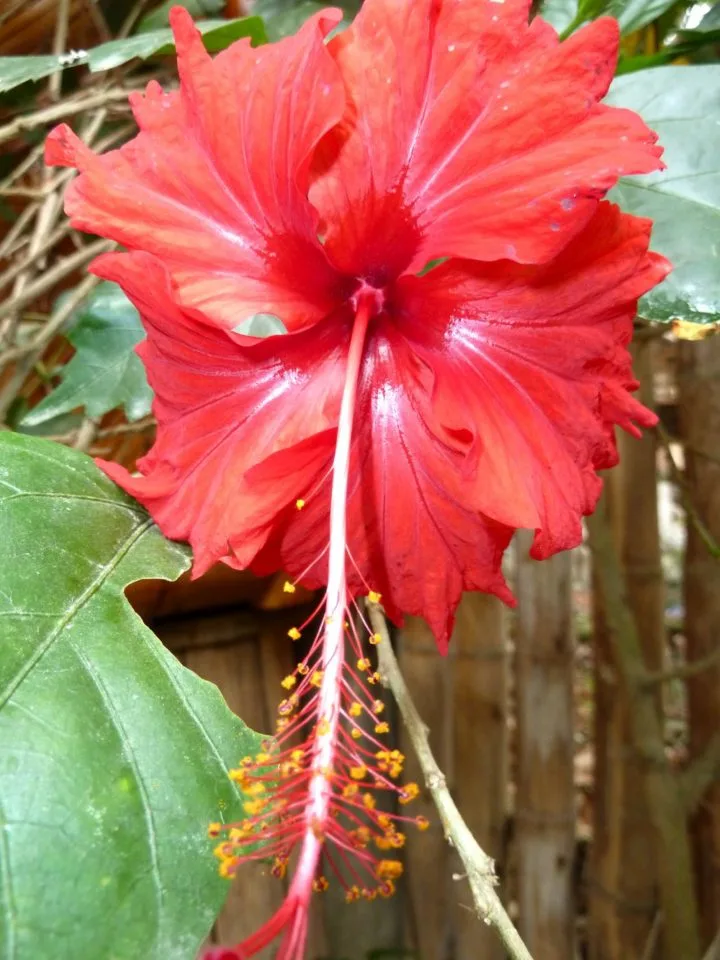 The Road to Montanita, Ecuador
So here I am, expecting a "hidden treasure" with "perfect waves" and "golden sand" and a "tropical paradise", taken directly from Wikipedia. I don't know who writes this wiki stuff, but we have different ideas about what paradise is!!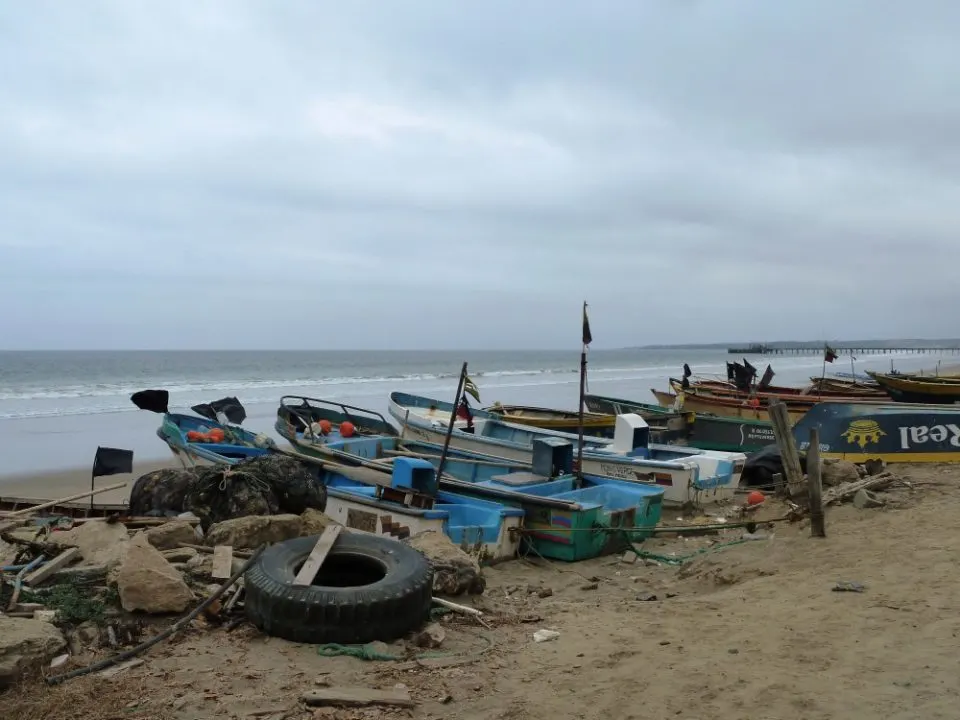 Hidden Paradise
Upon arrival, we did, however, find our "hidden paradise" but what we were hiding from was Montañita! Don't get me wrong, I like rustic as much as the next guy (OK, maybe not, but I can tolerate it for a little while if the experience of the place is worth it).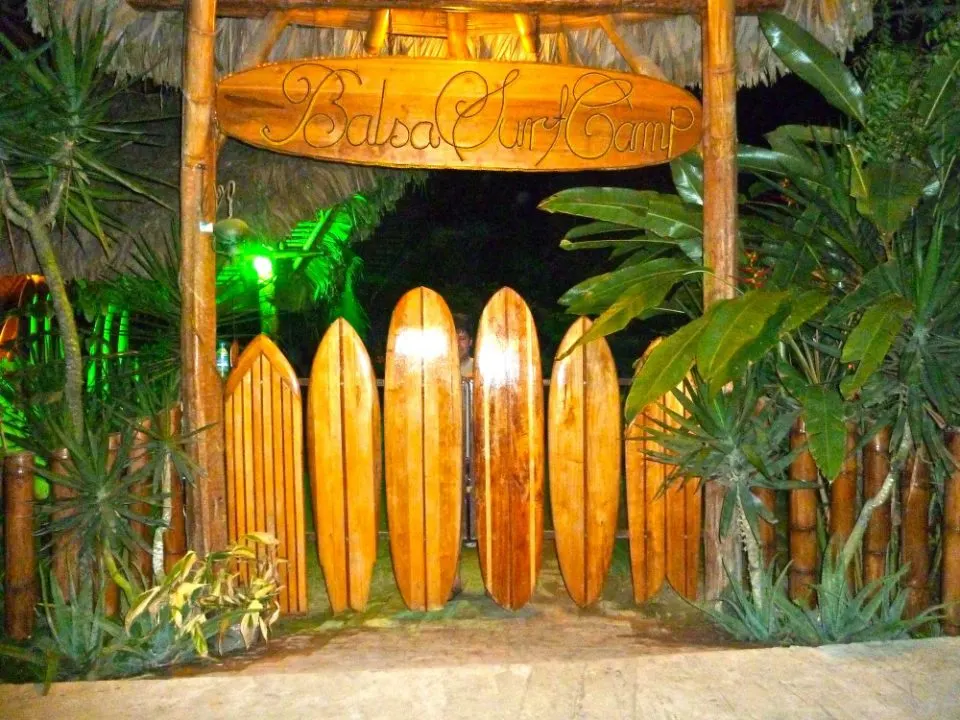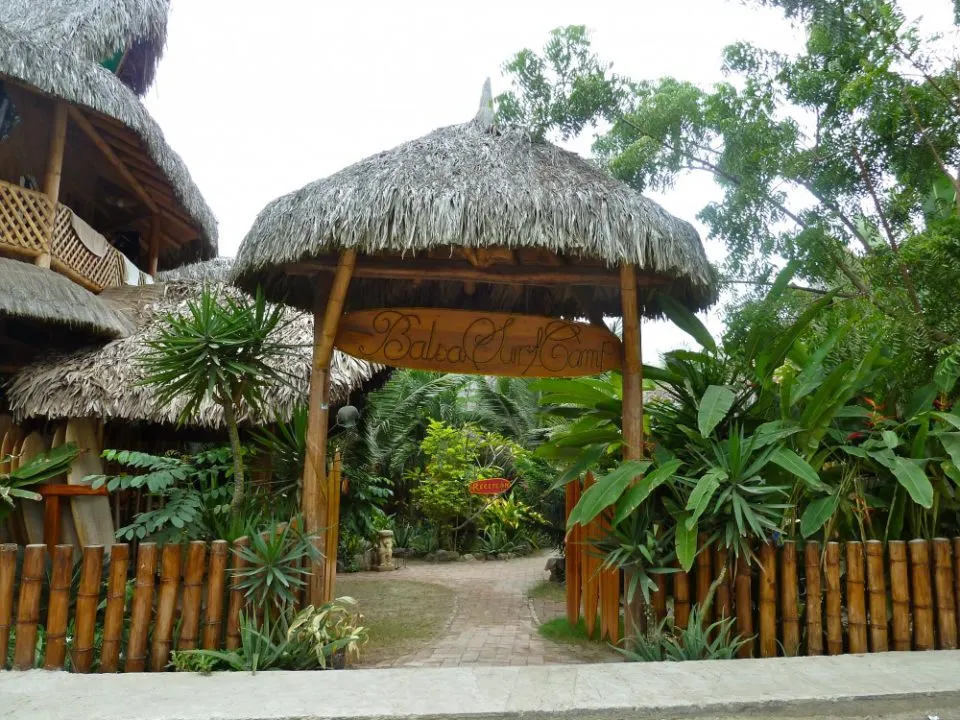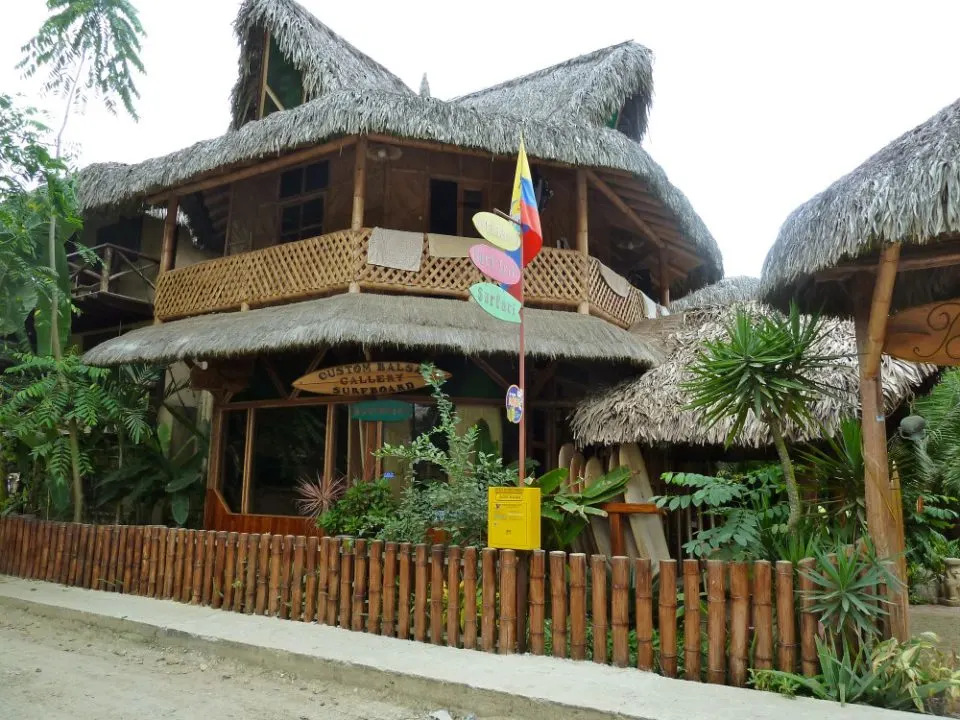 Balsa Surf Camp
Then we found Hosteria Balsa Surf Camp!!! It was made by and for surfers! I am not one, but my husband and kids are, so they were happy to find it! Especially after looking all over the town and beach area from end to end. We are lucky that this is where we were staying while in Montañita. It is an oasis away from the crazy, dirty beach city that Montañita turned out to be. The sand there is not golden, it is more like "dirty" brown!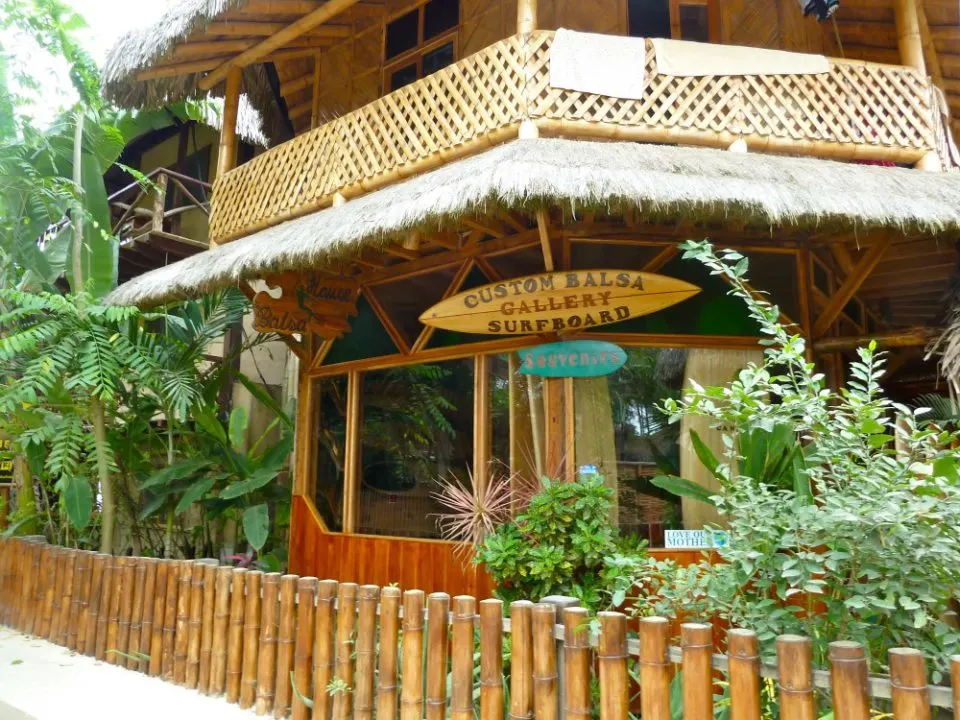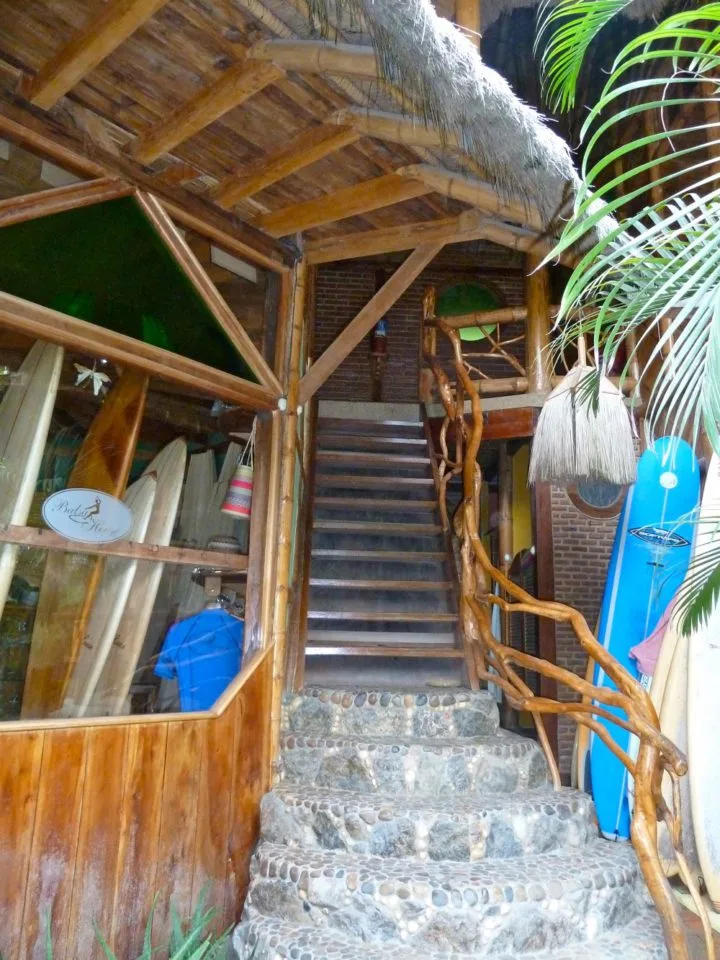 So imagine my relief when we pulled into the back gate of Balsa Surf Camp and they shut the door! Here we were in an oasis in the far east end of Montañita! I remember feeling this way one other time before while in the Atacaman Desert in Chile, but that is another story… and things went way better than I expected!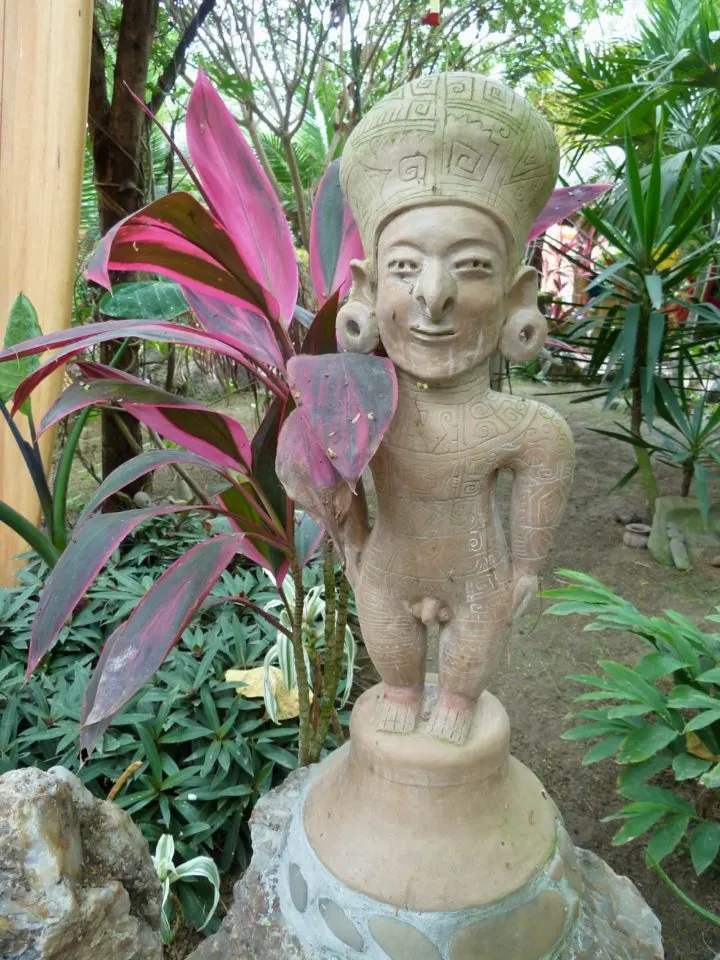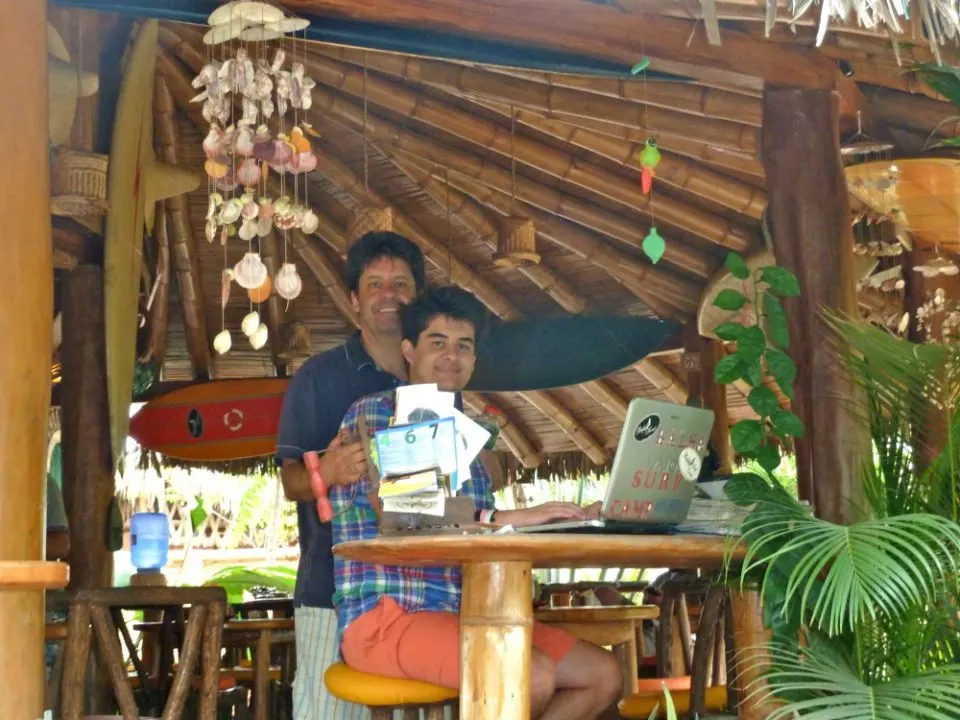 The hoteleria Balsa Surf complex is very beautiful and very well designed. Everywhere you look, you will find palm trees and exotic plants. Small paths connect the different rooms of the hotel. I felt like I was in the middle of the jungle! This place is super unique. The suite we had was spacious, clean, and beautifully furnished.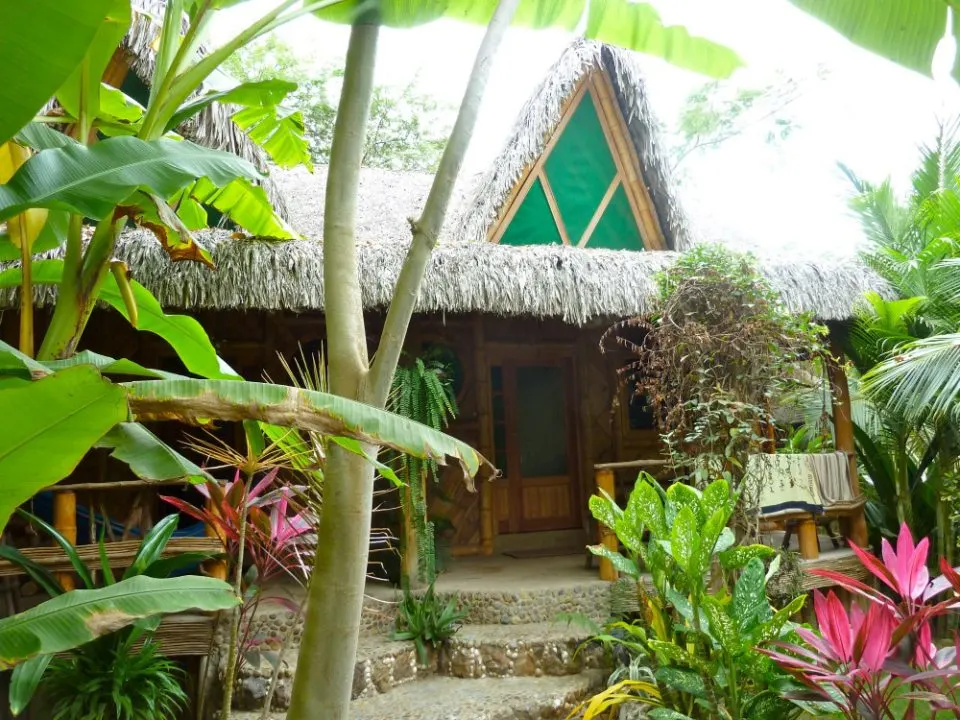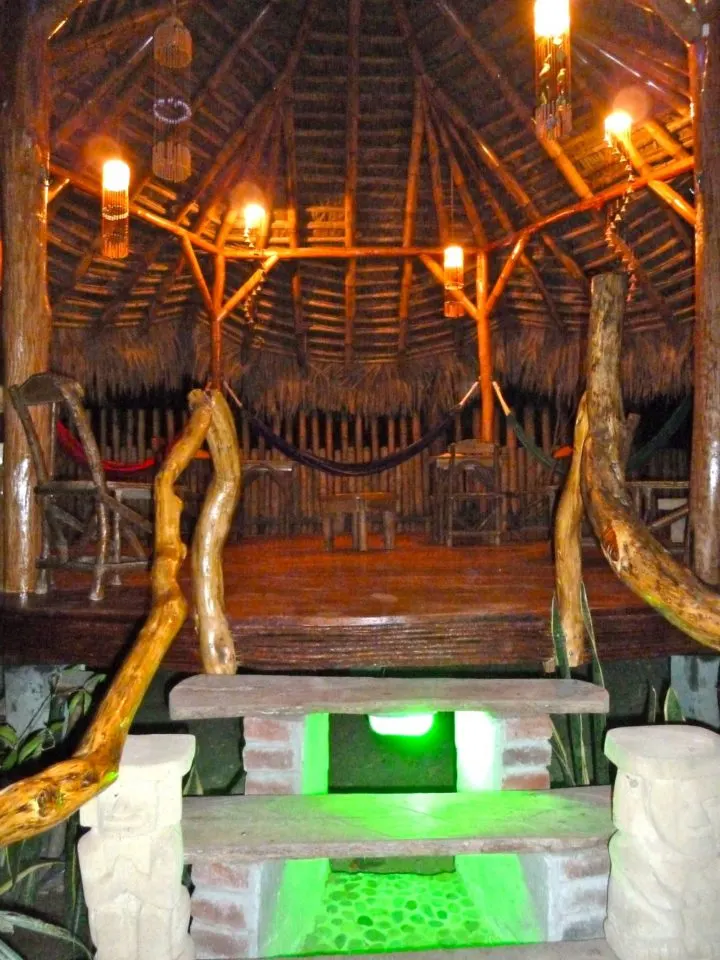 Surf Bungalows in a Tropical Paradise
It was as if they knew exactly what we needed: a hip collection of bungalows in the middle of a tropical paradise, along with some of the best eats in the neighborhood. I could not believe our luck! Rasty, the owner, shapes surf boards, as well as shaping the tables and chairs within the compound out of balsa wood. He has added some great custom-built touches made from inlaid rock and glass as well. The property is welcoming – with porches that have hammocks, the pit area, the movie room, the benches throughout the tropical property.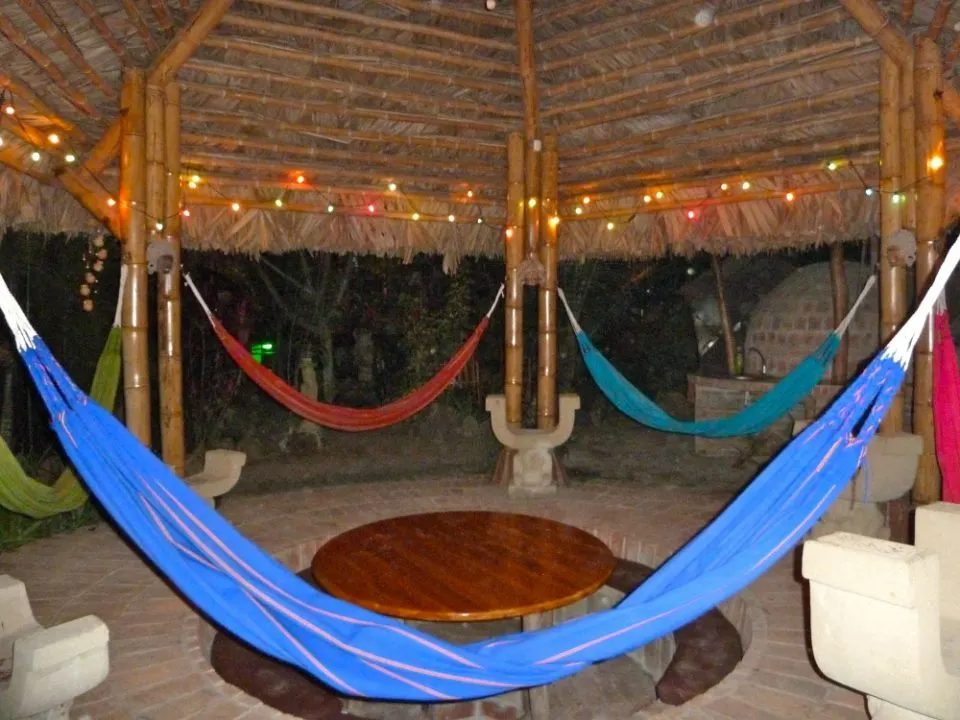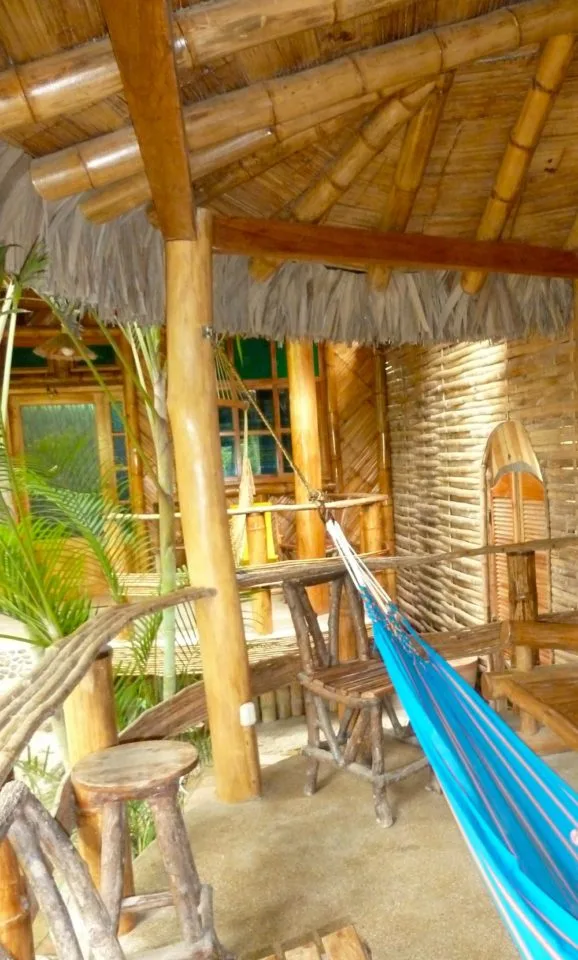 And don't forget that breakfast is included in the price and it more than exceeded our expectations. There is a selection of healthy and very good breakfast choices. Everything from eggs, fruit, crepes, toast & pastry breads, and juice. My choice of French Toast was freshly prepared! They even have vegetarian, vegan options!
Let's Go Surf
My husband and kids liked the fact that they could use the surfboards there, so we didn't have to drag them along the flight path. As well as the fact they have a great selection of boards to use. Apparently, it is known for strong, consistent waves and good tubes, and the surfers in the family agreed with this. Unfortunately, while we were there, Rasty was on vacation and so we never did get to meet the locally famous owner/surfer. And I wanted Rasty to know that his staff was amazing while we were there and could not have been nicer. They have the place working like a sweet dream, which is a reflection of Rasty himself.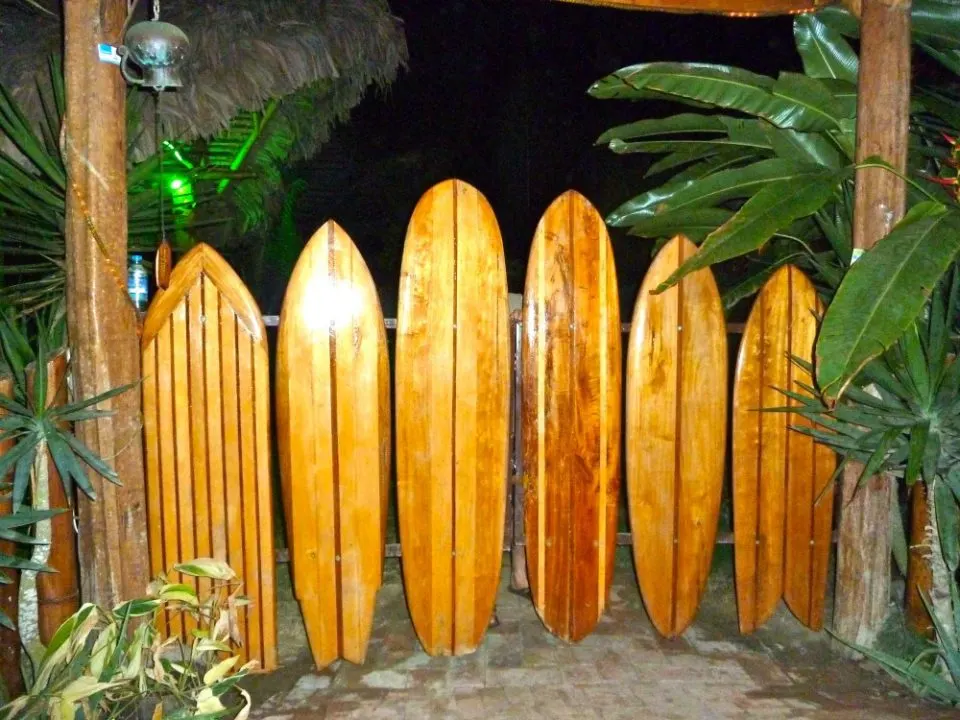 Balsa Surf Camp is at a quieter end of the beach, without the clubs and noise. Yet is has a good restaurant and a few cute shops with prime beachfront to watch surfers (since I don't surf). It is just far enough away from Montanita the town to get some sleep, but you can literally walk there in 15 minutes for dinner or to hang out if you want. So it made for a perfect surfer's dream!
Interested in reading other articles about Ecuador:
15 Of The Best Things To See & Do in Ecuador
Cuenca, Ecuador – Stepping Back in Time
Chordeleg: A Day Trip from Cuenca
Quito: A Visit to the Middle of the World
City Upon a Hill: Quito, Ecuador
Montanita, Ecuador: Out of My Comfort Zone
Interested in reading other articles about the Galapagos Islands?
Through the Eyes of a Galapagos Gringa
Ecoventura: What Is It Really Like on a Galapagos Cruise?
Post Office Bay, Floreana, Galapagos
Learn the Science behind the Galapagos Islands