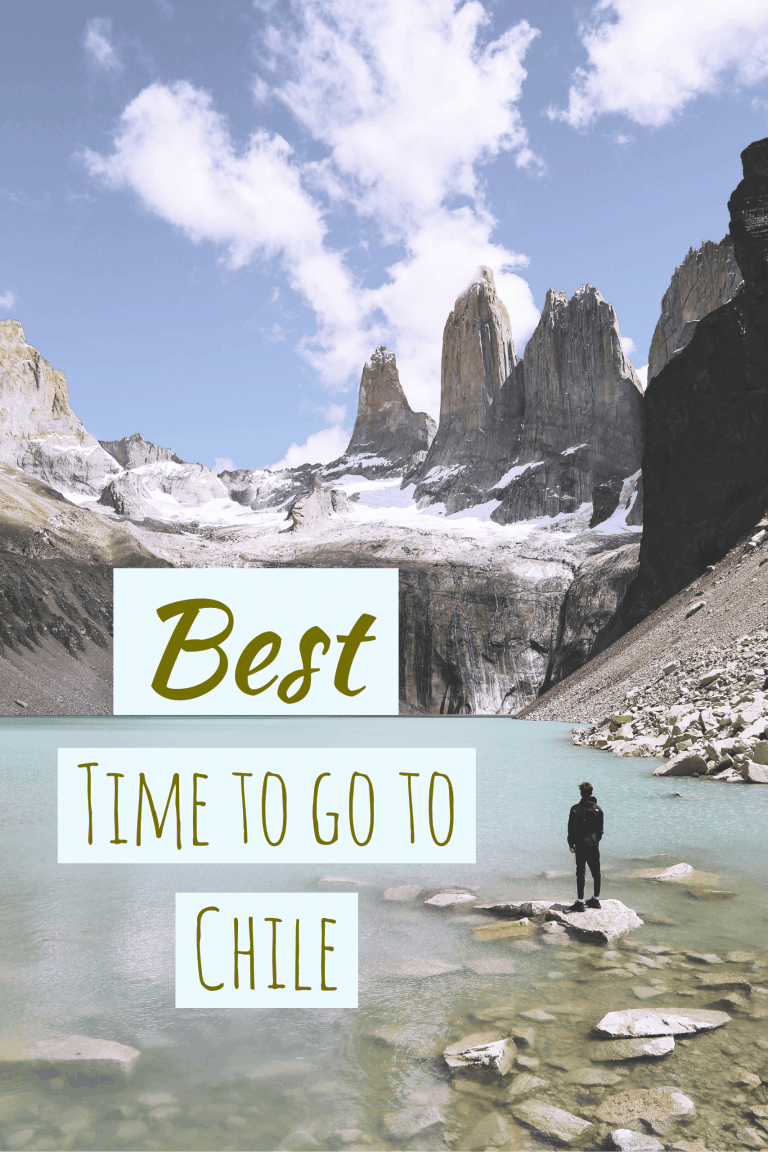 Chile is one of the most unique countries in the world because of its shape and topography. Its long thin shape leads to many attributes that are not seen in most places of the world, including a diverse climate, from deserts in the northern region to glaciers in the south. Apart from the mainland, Chile also claims a few outlying islands including Easter Island and the Magallanes, which makes telling time in Chile a bit more difficult because they add two extra time zones! Time in Chile also changes during the year, since the country follows daylight savings time. How much time have you spent in Chile?
---
Knowing that the country's shape makes for unique conditions, the government has separated it into 15 regions, each with its own personality.
---
What's in this post:
hide
Eat in Chile's 15 Regions!
Region 1: Tarapacá
This northernmost region in Chile is a popular spot for tourism. There are many popular beaches, but if the beach isn't your thing you can check out the Regional Museum of Archeology for an intriguing look at the history of the people from that region. When it's time to eat authentic Chilean food, check out El Viejo Wagon and try the pastel de jaiba.
Region 2: Antofagasta
Located directly below the Tarapacá region, Antofagasta is a mostly mining region, but big mining money has led to a rather booming tourist industry. This region is all about outdoor sites like the Atacama salt flats. If you are looking for something to eat, La Maestra is the place to go with a full menu of piled high sandwiches and burgers that are to die for.
Region 3: Atacama
Moving down the country, we find the Atacama region, which is nearly identical to Antofagasta except that it's much more rural. Again, there are many outdoor attractions including geysers and ancient forts, but not much for those interested in indoor activities. A hidden gem for Chilean fare in this region is El Candil, which is located behind a gas station. Though it looks and feels like a truck stop, it offers authentic Chilean flavors.
Region 4: Coquimbo
Though it's still a big mining region, this area is popular with tourists for a few reasons. Being the thinnest region of Chile, it offers a lot in a small space. Tourists love the Coquimbo region because of its long white sandy beaches, with a closer view of the Andes than anywhere else in the country. When you're feeling hungry, head for Tatul Diaguitas, an unassuming restaurant with a large menu and an atmosphere that patrons can't get enough of.
Region 5: Valparaiso
This region has a little something for everyone. It's home to one of Chile's most popular resort towns, which are close to lovely beaches, but there's also a lot in the way of architecture. This region is especially known for its flora and it's home to many vineyards. After a long day, head to Café de Pintor and try whatever's on the menu del dia (menu of the day). You won't be disappointed!
Region 6: O'Higgins
O'Higgins is where you start to see the climate change in this sprawling country. It is far enough south that you begin to see a little snow during some parts of the year. This is mostly a mining region, and tourism isn't huge here, but there are still some sights to see, like quaint mining towns and many vineyards. When you're feeling puckish, visit Casa Silva, where you can take in some polo and some pollo at the same time.
Region 7: Maule
The Maule region is the heart of Chilean wine country and a great resort town for those looking for a quiet vacation. Though there are still beaches to visit, this region is more well known for its vineyards and forestry; it's a perfect area for a long hike in the woods. Once you've worked up an appetite hiking, visit Colo Colo and order the plateada.
Region 8: Bío Bío
This region proves that there's never a bad time to visit Chile because it's surprisingly more popular in the winter thanks to its famous ski slopes. After skiing all day, refuel at El Sureno with some pate and Spanish ham—Chile-style, of course.
Region 9: Araucanía
Araucanía is still a growing region, which has allowed for many tourism opportunities. One of its biggest draws at the moment is the casino in the city of Pucón. When it's time for a bite to eat, head to Raices and try some local seafood.
Region 10: Los Lagos
Like much of Chile, Los Lagos is perfect for the outdoorsy traveler. There are many bodies of water to visit and forests to hike through. For a unique experience, sail out to Chiloe Island and hang out with the penguins. For a meal sure to please, stop at Costumbrista and have the Osso Bucco
Region 11: Aysén
Make sure that you check the weather before you visit this region because it can be unpredictable. Aysén is another outdoor person's dream, with hills to climb and rivers to raft. For dinner, be sure to visit El Meson de la Patiko and order one of the seafood platters.
Region 12: Magallanes
This southernmost region of Chile is known almost exclusively for the famous Antarctic expedition. After enjoying a day of nature, settle down at Aldea Restaurant and try the guanaco if you are feeling adventurous.
Region 13: Santiago
This capital region is not the biggest, but it is the most densely populated of all of the Chilean regions. Like any big city with ancient roots, you could live here for years and not see everything. The best place to get started for a tourist is probably the popular hop-on-hop-off bus tour. Being a metropolitan area, there have been a lot of outside influences on the food in this region. If you're looking for authentic Chilean food, especially seafood, visit Aqui Esta Coco.
Region 14: Los Rios
If you're looking for a quieter time in Chile than the bustle of Santiago, Los Rios is a bit of a diamond in the rough. It still has great weather and a bounty of things to see. Pack your day with a tour of its many museums, and then visit El Refugio Del Maderero for a unique dining experience that's heavy on the protein.
Region 15: Arica y Parinacota Region
This northernmost region of Chile is the newest of the 15 regions. The climate is arid and doesn't always lend itself to outside ventures, which is fine because there's a lot to do indoors. There are plenty of museums, and if the weather permits you can head outside to see the Parinacota Volcano, but perhaps the best site to see here is the Catedral de San Marcos. For some local delicacies, head to Los Aleros de 21 and try the octopus in garlic sauce.
Chile is one of the most interesting countries in the world because of its geography. You can visit this unique country year round, depending on what you want to see and do. But one thing is for sure: when you travel to Chile, you should be sure to bring your appetite!
---
What time is it? Time for Chile.
---
Recommended Readings:
A Tribute: Sergio Castillo, a Chilean Sculptor
Tasty Chilean Food You Won't Soon Forget!
This article was written by Guest Author Sam
Sam spent most of her childhood in the family kitchen, watching her parents prepare traditional Greek dishes. By the time she was 8, she could make spanakopita with her eyes closed. She blogs over at the Kitchen Professor. When she's not prepping meals for her kids, she loves to try out new recipes, cookware, and kitchen utensils.
Disclosure: Many photos for this article were taken from Unsplash.com.