There are many honeymoon destinations around the world to explore, but one that is off-the-beaten-path for Americans is the country of India. I have complied a list of best 10 Indian honeymoon destinations for couples. So ff you ever get a chance to go to an Indian wedding or be invited to one, be sure and go! They are certainly interesting from an American perspective. And yes, they seem to last forever!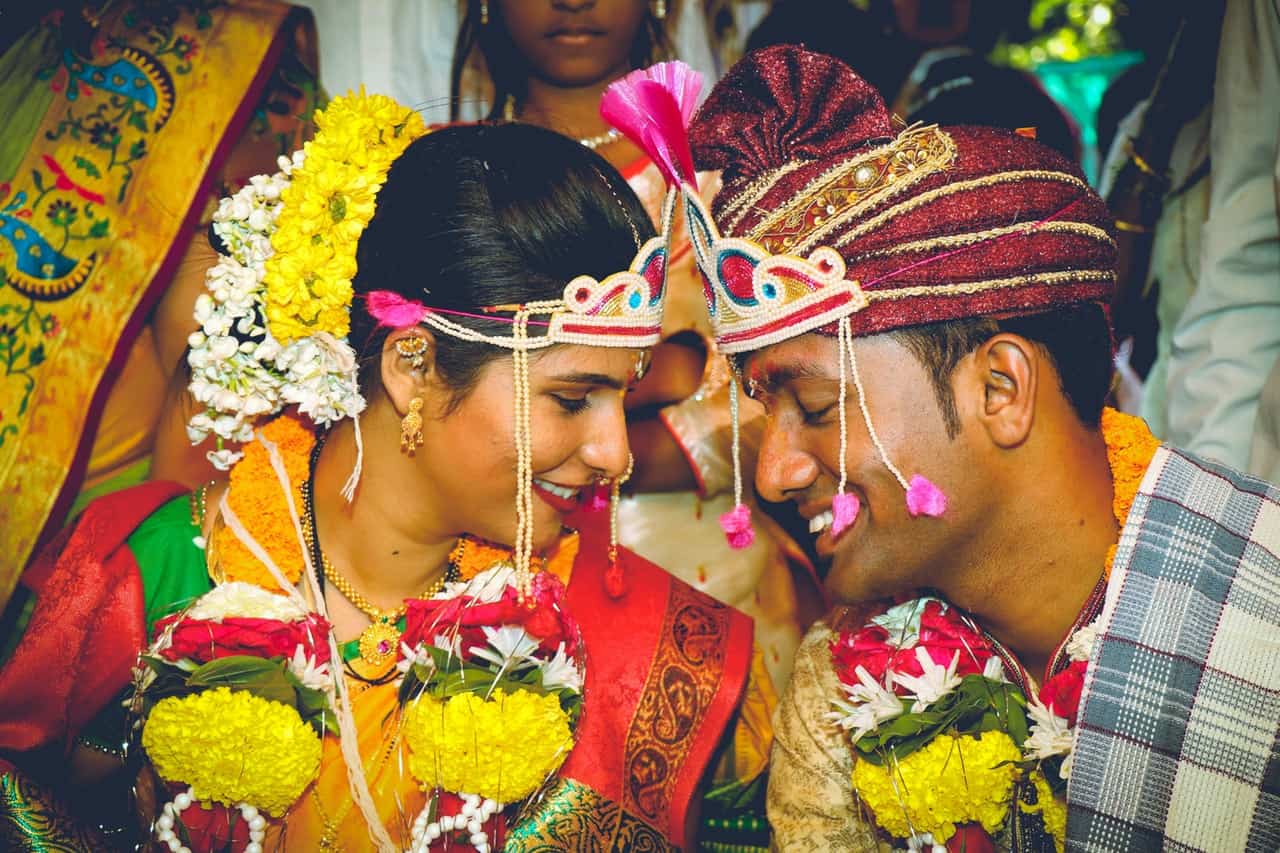 In fact, a traditional Indian wedding lasts on average at least three days! On the first day, a priest will perform a ceremony that happens at home with the couple, the bridal party, and close relatives. It is called the ganesh pooja.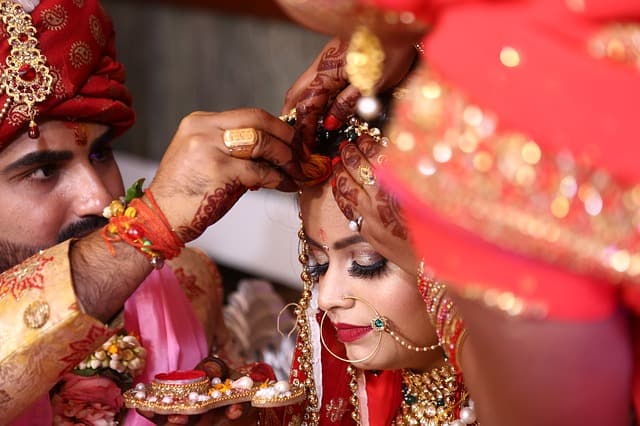 Day two is the mehndi ceremony. For this, the bride and her female friends and family members will have intricate henna patterns drawn on their hands and feet. That evening, the sangeet takes place. Every wedding guest is usually invited, and it involves an introduction of the couple's families, mingling, a meal, and dances or other performances.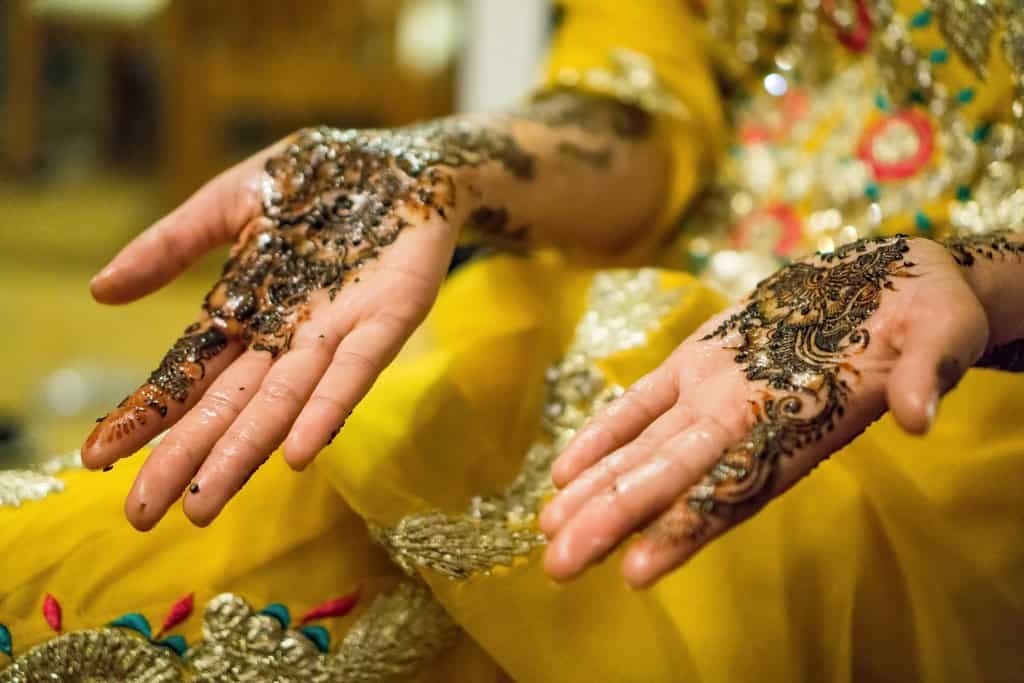 On the third day, the main ceremony, cocktail hour and reception will take place. Most likely your invitation will be on the third day. Your invitation should clearly state what you're being asked to attend. With over 50 countries in Asia, India is said to be an ideal honeymoon destination thanks to its diversified culture and breathtaking landscapes.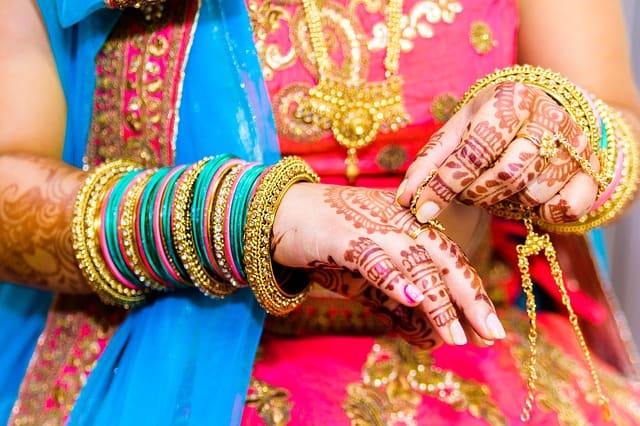 What's in this post:
hide
✦ BEST 10 Honeymoon Destinations In India
1. Andaman & Nicobar Islands
The Andaman & Nicobar Islands are a group of islands on the East coast of India. Andaman & Nicobar Islands are famous
for enchanting beaches with blue waters and romantic hideouts, which is perfect for honeymooners.
✦What to do: Enjoying quiet beaches, living in luxurious resorts, doing water sports such as scuba diving, snorkeling, visiting historical places and museums, etc.
✦Best time to visit: From October to May
✦Ideal holiday duration: Up to 15 days.
2. Agra City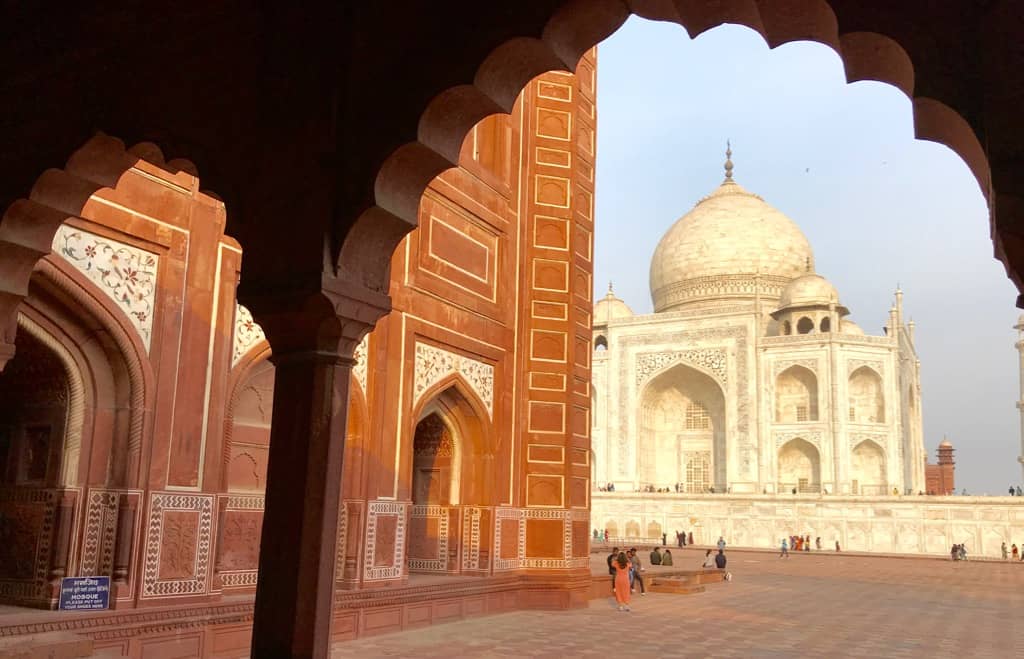 Agra City is considered as the eternal monument of love and one of the most romantic
honeymoon destinations in India. It is home to the Taj Mahal and many luxurious hotels and
resorts so that newlyweds can experience their perfect vacation with their beloved.
✦What to do: Seeing Taj Mahal, Mughal History and other ancient places
✦ Best time to visit: From October to February
✦Ideal holiday duration: Up to 5 days
3. Kumarakom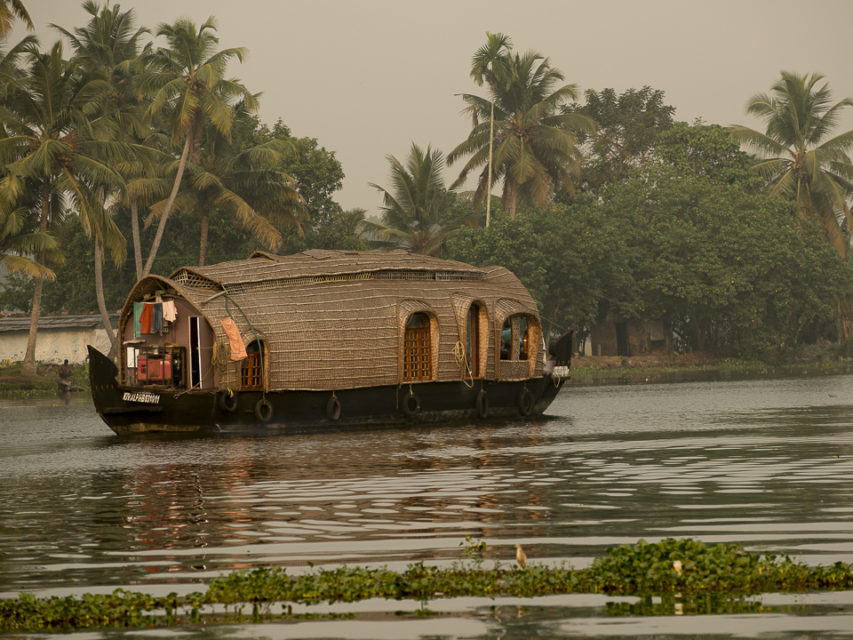 Kumarakom is a major tourist spot in Kerala, connected with the backwater of the
state. This tourist paradise is situated on the banks of Vembanad Lake. Thanks to houseboat
tourism, this coastal town becomes an excellent choice for a vacation of people all over the
world. The moderate climate also contributes to developing this honeymooning hotspot.
✦ What to do: Experiencing backwaters, Vembanad Lake, houseboats, and Bird Sanctuary
✦ Best time to visit: From October to April
✦ Ideal holiday duration: Up to 5 days
4. Darjeeling
This tea capital of India is a favorite honeymoon destination for new couples all over the world.
A romantic honeymoon itinerary here should start with a visit to Darjeeling Himalayan Railway –
a UNESCO World Heritage Site of India. Then, it is ideal for seeing the sunrise on the Tiger
Hills' horizon. There is nothing to doubt that spending time on this archetypal hill station will be
a magical experience.
✦ What to do: Visiting Khangchendzonga, tea gardens, and mountains; going shopping;
trekking and hiking; and so on.
✦ Best time to visit: From September to April
✦ Ideal holiday duration: Up to 7 days
5. Kumarakom
Munnar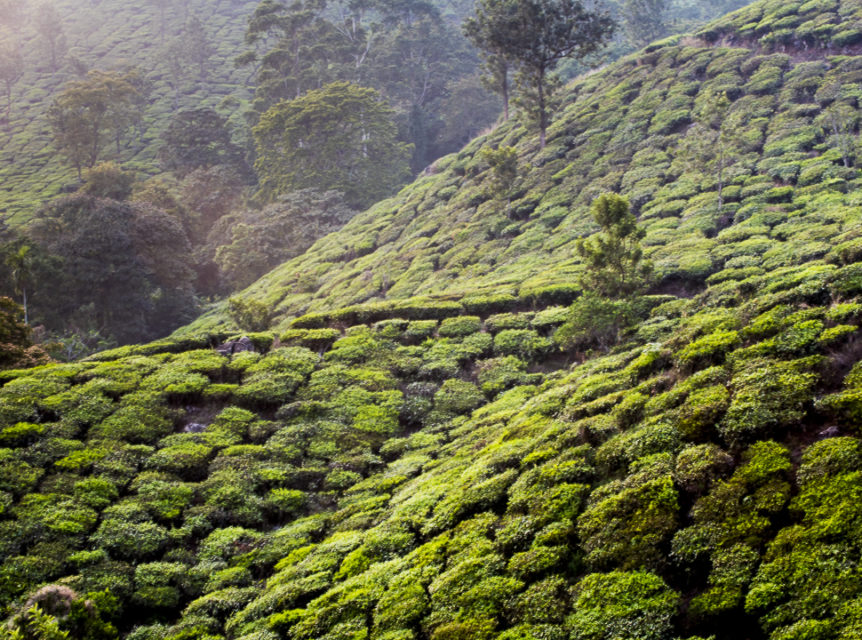 This is a breathtaking hill station in Kerala, India. Munnar embraces many green hills, tea and
coffee plantations, winding roads, and so on. These contribute to bringing this town a romantic
and fantastic view. Here, you can also enjoy nature in pomp resorts and hotels.
✦What to do: Seeing tea gardens, Eravikulam National Park, Western Ghats, Anamudi,
Wildlife, Devikulam
✦ Best time to visit: From October to May
✦ Ideal holiday duration: Up to 6 days
---
Recommended Reading about Kerala:
The Serene Side of India – Kerala
Magical Kerala in the Arabian Sea is a Must Visit
---
6. Tawang
Situating at 300 meters above the sea level, the quaint and romantic Tawang is said to be one of
the most attractive honeymoon destinations in this Asian country. In Tawang, you will have a
chance to see various monasteries and view the surroundings of the Himalayan Mountains.
Flowery meadows of this place also impress many tourists.
✦ What to do: Viewing snow-clad hills, war memorial, Buddhist monasteries, Indo-China
border; exploring local culture and life; trekking, etc.
✦ Best time to visit: From March to November
✦ Ideal holiday duration: Up to 5 days
7. Khajjiar
Khajjiar is termed as the Switzerland of India as it is located at 2000 meters above the sea level.
Terrain with grassy and flowery meadows and pine forests are the main topographical features of
this area. Here, tourists will be surprised by the fantastic view of Dhauladhar ranges in the
surrounding of this district. On the banks of Khajjiar Lake are sloped plains. All contribute to
creating Khajjiar an incredibly romantic atmosphere that every honeymooner will fall in love.
✦ What to do: Viewing Himalayan peaks, Vast Green Landscapes, and resorts
✦ Best time to visit: From October to June
✦ Ideal holiday duration: Up to 4 days
8. Alleppey (Alappuzha)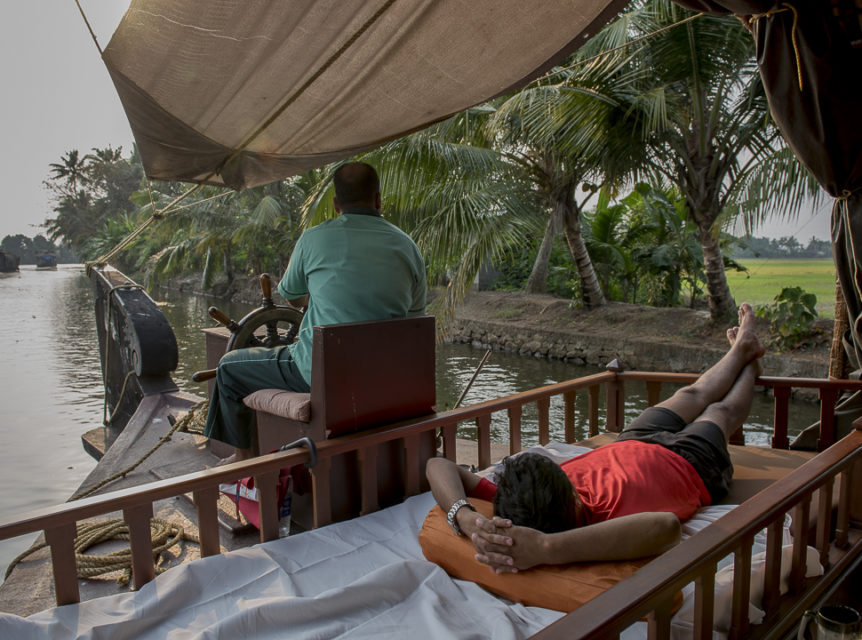 This is a coastal town in India with many picturesque inland waterways, canals, and beaches.
Honeymooners often choose Alleppey as it provides houseboat stay service, which is considered
as one of the most idealistic ways to celebrate the wedding. Alleppey is a romantic destination to
experience the diversified nature of this country.
✦ What to do: Staying on houseboats, and seeing backwaters, lagoons, beaches, lakesides,
and so on.
✦ Best time to visit: From September to March
✦ Ideal holiday duration: Up to 6 days
9. Kovalam
Thanks to the majestic view of the Arabian Sea, Kovalam has been a popular choice for a
honeymoon since 1930. This 17-kilometer long beach of Kerala is pristine and starry-eyed.
Kovalam is also lovely thanks to the massive rocky promontory above the calm water. This place
is perfect for sea bathing.
✦ What to do: Visiting Lighthouse Beach, Samudra Beach, and Hawa Beach; participating
in water sports activities such as swimming and surfing; going shopping, and enjoying
seafood
✦ Best time to visit: From September to March
✦ Ideal holiday duration: Up to 6 days
10. Ooty
Located in the Nilgiri Hills of India, Ooty is said to be one of the most breathtaking hill stations.
The weather here is pleasant all year round (about 15-20 0 C) and can drop to 0 0 C in the winter.
Ooty is well-known for its tea gardens, dense vegetation, and eucalyptus trees on small hills and
plateaus. All create attractive scenery to this hilly region.
✦ What to do: Viewing Botanical Garden, Nilagiri hills, Ooty Lake, and Nilgiri Mountain
Railway
✦ Best time to visit: All year round
✦ Ideal holiday duration: Up to 5 days
We have introduced to you the ten best Indian honeymoon destinations. All of them are packed
with luxurious resorts and high-qualified tourism services besides beautiful nature. They are
wonderful for not only honeymooners but also Indian cultural explorers. Therefore, give them a
visit if you are planning for your honeymoon vacation. You will never be regretful.
Recommended Reading before you go:
How to get an Indian Visa Online as an American
Jungle Lodges and Resorts: The Top 7 in India
Amazing Tourist Places in India that are Worth the Visit
What Is It Really Like To Visit Taj Mahal City in India?
Guest Author bio:
I am Emily Pham. I was born in Vietnam – a country with many unknown beaches, historic sites,
and tourist attractions. Understanding that Vietnam nowadays is a famous destination, I established
the blog site Vina with the purpose of introducing the elegant beauty of Vietnam to friends
around the world. If you are planning a trip to Vietnam, Vina will provide you with essential
information on where to go and what to do in there.