Are you one of those people who can't wait to travel again? I get it, I am in the same boat and it's absolutely relatable! I am looking forward to new adventures! It is not a surprise that we all want to go far beyond our comfort zone and explore exciting new places. So if you are planning a journey to a distant destination that is off-the-beaten-path and a true hidden gem, here's a suggestion from me – Spice's Island!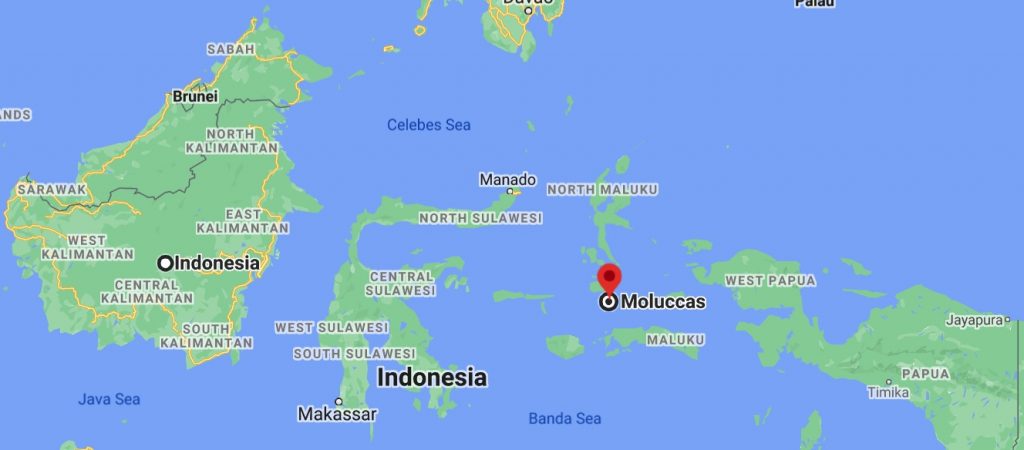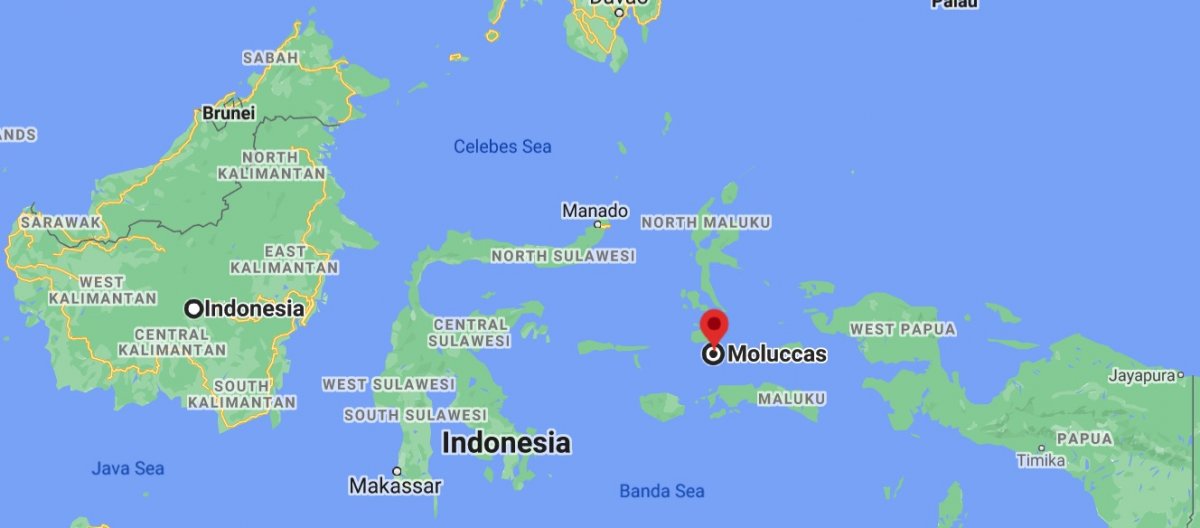 ---
What's in this post:
hide
Spice's Island – Indonesia
A Travel Guide to Island Spices
---
You will find them in Indonesia, a country with over 18,000 islands throughout its territory, among which are some of the world's most beautiful and popular tourist destinations. The Spice Islands are one of those places, and there are a few reasons why they are absolutely worth exploring. There is a lot of rich history and culture that surrounds them, and even today, they're one of the prime destinations for explorers. So with that in mind, let's talk a bit about the history of the islands, as well as some of the things you could be doing if you do decide to visit the Spice Islands.
Spice's Island or Island Spice?
The first thing to get out of the way is the name. The actual name of the archipelago is the Maluku Islands, also known as the Moluccas, and "Spice Island" is just a nickname. The archipelago lies on the Halmahera plate, east of Sulawesi, northeast of Timor, and west of New Guinea. This location and placement make them part of both Asia and Oceania! From the Indonesian independence, until 1999, the islands formed a single province. Then, they were divided into two provinces, with North Maluku (the new province) being in charge of the area between Sula and Morotai. Whereas, the islands from Wetar to Buru and Seram remained within the original Maluku Province. There's a bit of a religious difference as well – so North Maluku is predominantly Muslim, while Maluku Province has a larger Christian population. Even though the population was originally Melanesian, most of the islands' population was massacred during the Spice War, which we'll get to in a minute.
Where Does the Nickname Come From?
The islands' name has been a point of debate for a lot of experts. Some claim that Maluku comes from an Arabic phrase, Jaziratul Muluk, which means "Country of the Kings". This is why the Banda archipelago, the Ambon archipelago, and any island groups to the south weren't initially included as part of the term. Others claim that the name comes from the "Maluku Kie Raha" concept, where "Raha" means four, and "Kie" means mountain, and the name refers to the four mountains of Jailolo, Bacan, Tidore, and Ternate.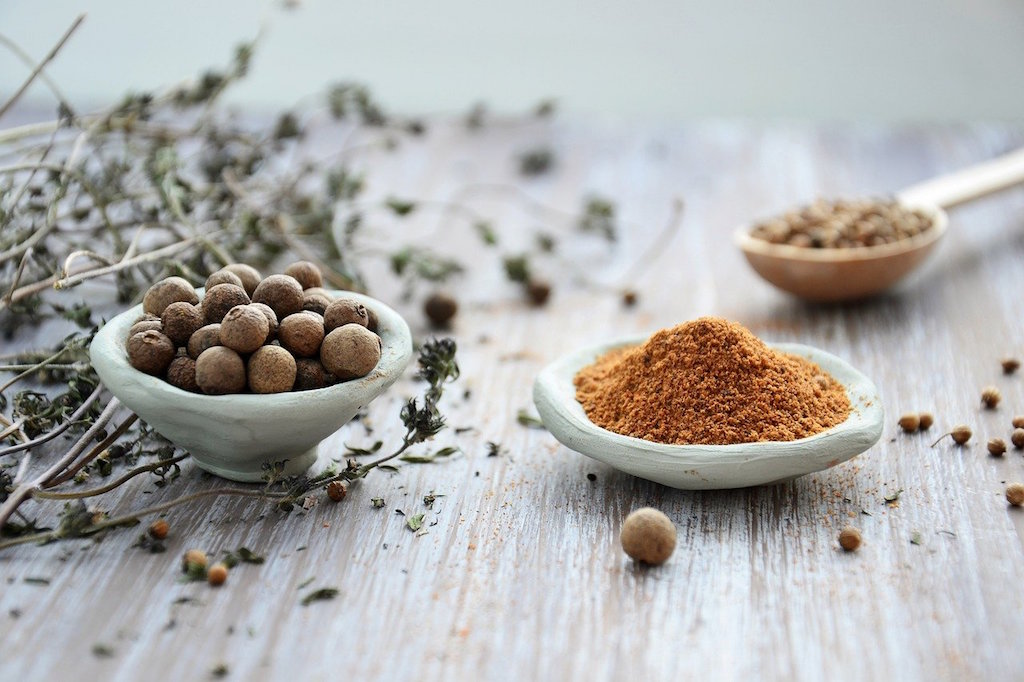 This is arguably the burning question – where does the Spice Islands' nickname come from? At one point, the islands were the only place in the world where you could find spices such as nutmeg and clove. These two widely-used spies were originally native only to this group of islands. Nutmeg, in particular, is to blame for the islands being put on the trade map initially. Since spices were once worth their weight in gold, then the control of the Moluccas islands was synonymous with extreme wealth. And so it was that Nutmeg was the reason that led to the Spice War mentioned earlier.
The Spice War
The Spice War began when people figured out that the islands were the only source of nutmeg and cloves, and they wanted control of it. In turn, this would lead to control over the trade monopoly, and consequently, incredible wealth. Right after Vasco da Gama and the Portuguese discovered the sea route to India, plenty of nations wanted to establish themselves and gain control over the islands. The Portuguese were first, in 1512, but the Spanish, the Dutch, and the British joined soon after. A war was waiting to happen, and of course, it did happen soon enough. The Spice War lasted until 1663, and the Dutch with the Dutch East India Company and Dutch West India Company would emerge victoriously. The Dutch gained control over the nutmeg trade, and they maintained that control that brought them great wealth for over 100 years. It was in 1769 that a Frenchman succeeded in smuggling seedlings to Mauritius for cultivation, and the Dutch's reign over the trade was finally over.

Things To Do In The Spice Islands
There are a few ways to head to the Spice Islands, but arguably the most popular one is a cruise. A cruise allows you to visit multiple locations at once, even though they're on different islands, with very little downtime, keeping things fun and engaging all the time.
#1 Head to Ambon City, Maluku Province
Ambon City, the capital of Maluku province, is arguably the go-to location for visitors. Not only is the city incredibly full of historical sites to visit, but there are some incredible beaches to head to as well.
#2 Be Sure to Visit the Traditional Markets
While you're in Ambon City, we would wholeheartedly suggest that you head to some of the traditional markets. Trading is a massive part of the Spice Islands' history, and those traditions live on to this very day, with Ambon City being home to some incredible markets, each of which has something new to offer. And we aren't just talking about a variety of spices, but also fresh fish and meat, as well as stunning fruit and vegetables.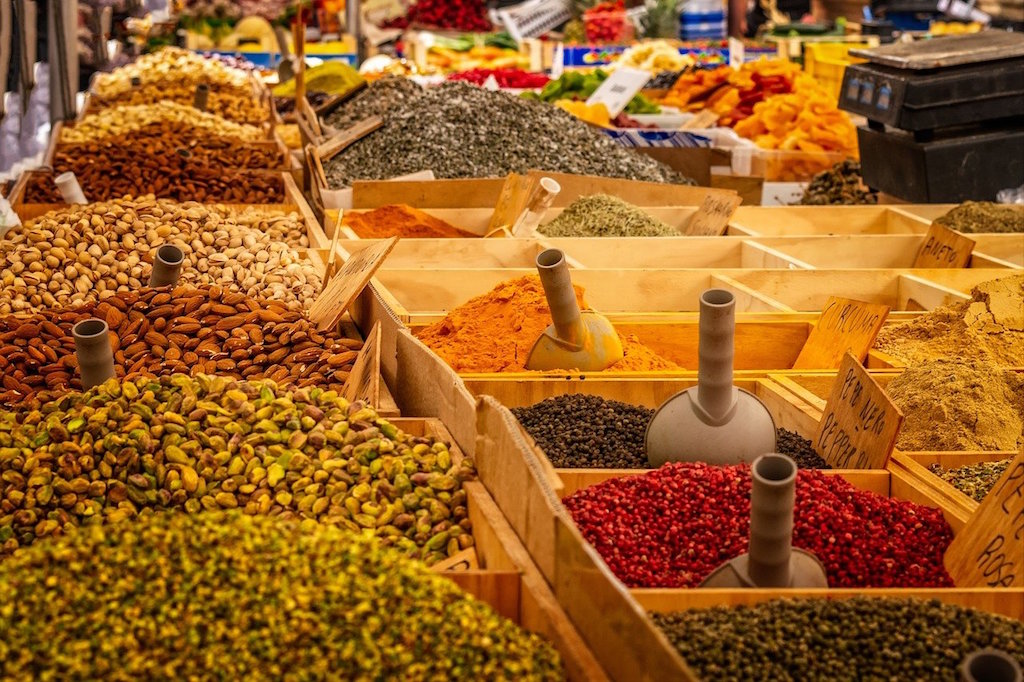 #3 Take Trips to the Forts
Fort Victoria is a prime destination for history fans, as it's the oldest fort built by the Portuguese colonists. Not only is the architecture itself remarkably well preserved, but there are also old paintings, as well as remains of large statues and cannons that you can enjoy. And here's a pro tip: there's a beautiful view over Ambon Bay from the fort, which you can enjoy at dusk. Fort Ferangi is another Portuguese fort to visit, and it's got a stunning collection of valuable objects from the past, as well as a rather large cannon, too. You will learn a lot about how Ambon City has developed, from ancient times to the present moment, with significant changes in the world of economics and culture. Fort Amsterdam (a.k.a. Little Holland) is another fort to head to, this time built by the Dutch. It was initially built in the 17th century and comes with a magnificent view over the ocean. Getting to the fort is easy, and it takes about an hour if you catch the public bus that departs from Ambon City.
#4 Side Trip to Wapauwe Mosque
While we're talking about Fort Amsterdam, the Wapauwe Mosque is rather close, on the north coast of the island. It's built by Imam Rajali, an important Muslim figure, and it is currently very well maintained, in its original form. Everything remains unchanged, including the wooden architecture and historical objects, which are rather fascinating.
#5 Go to the Siwalima Museum
With 5,347 historical artifacts, the Siwalima Museum is another great destination to head to. The collection is organized into categories, and each artifact comes from a different time. Some are so old you can't even touch them because of how fragile they are. Most of the artifacts have been donated, and the museum has only two permanent exhibition spaces, with another temporary one being made available from time to time. Some of the more notable artifacts include the heroic Pattimura statue, as well as a large Japanese cannon, fish traps, and a few traditional boats.
#6 Many Beaches to Visit
On to the beaches, Liang Beach is the one you should head to first. This beach is the reason some people refer to Ambon City as the "Bali of East Indonesia", with exotic, pearly white sand, crystal clear water, and an overall incredible atmosphere that makes you relax and enjoy. Back in the 1990s, this was known as the prettiest beach in Indonesia, and it still has quite a lot of that charm.
Pantai Pintu Kota Beach, which roughly translates into "the city of gate beach", is another one of those beaches with scenery you won't find anywhere else. It's ideal for taking a break from the city itself, and it has a lot of stones and rocks that form an incredible sight. The main attraction is arguably the hollow cliff, and there are plenty of opportunities for things like snorkeling, diving or just admiring the coral life altogether. Oh, and there's Natsepa Beach, which is an incredible, calm location where you can enjoy a cocktail, or even get the opportunity to try rujak, a traditional fruit snack. It is often described as a tangy and spicy fruit salad due to its hot, spicy, and sweet dressing made from ground chili, palm sugar, and peanuts.
#7 Then Be Sure and Visit the Banda Islands
A group of ten volcanic islands, each of them rather small, the Banda Islands are an administrative district that fits within the Central Maluku Regency. They have a rather small total surface area, as well as a population of fewer than 20,000 people in total (as of 2010), but that makes them a perfect place to escape the crowds and get a bit of privacy.
#8 Banda Island Fort Belgica
Fort Belgica is arguably the prime spot you want to head to, a classic star fort that was built in 1611 right above Benteng Nassau. The lower bastion was declared as an inadequate defense, which is why the fort was built, in order to deflect any naval bombardment's potential cannon fire. Even though the fort is only sporadically open, you can find the key-keeper and visit it.
#9 Learn History about the Banda Massacre
While we're talking about forts, Benteng Nassau is where the Banda Massacre occurred, one of the most popular events from the violent history of Dutch Banda. The fort dates from 1609, and it was built by a Dutch admiral, on the grounds that the Portuguese abandoned some 80 years prior. Local leaders weren't happy with it, and fearing Dutch control, they executed 40 Dutch negotiators, including the admiral who initially built the fort. Unfortunately, the Dutch retaliated in 1621, by beheading 44 local leaders right within the fortress, an event that continued to develop into genocide of the local population.
#10 Benteng Hollandia Fort
Then there's Benteng Hollandia, a fort that offers one of Banda's finest views. The fort is more or less all ruins nowadays, but it used to be one of the biggest Dutch fortresses until an earthquake in 1743 demolished most of it. It sits above the village of Lonthoir, and it's definitely worth the 15-minute climb it takes to reach the views.
#11 A Temple worth a visit
A temple worth visiting is the Sun Tien Kong Temple, built about 300 years ago, which stands as a testament to the involvement of the ancient Chinese in the spice trade. The temple is open at Chinese New Year, but if you're visiting at another point in time, head to the Chinese-run grocery store that's opposite the temple, and they'll give you the key.
#12 Visit a Popular Volcano
Another must-visit is the island of Pulau Nailaka. We aren't really sure if you can even call it an island. Even though the beach has some of the finest white sand out there, you can actually explore the entire island in about 10 minutes. The best part about it? The views of Gunung Api, also known as Banda Api, an incredibly popular volcano in the area.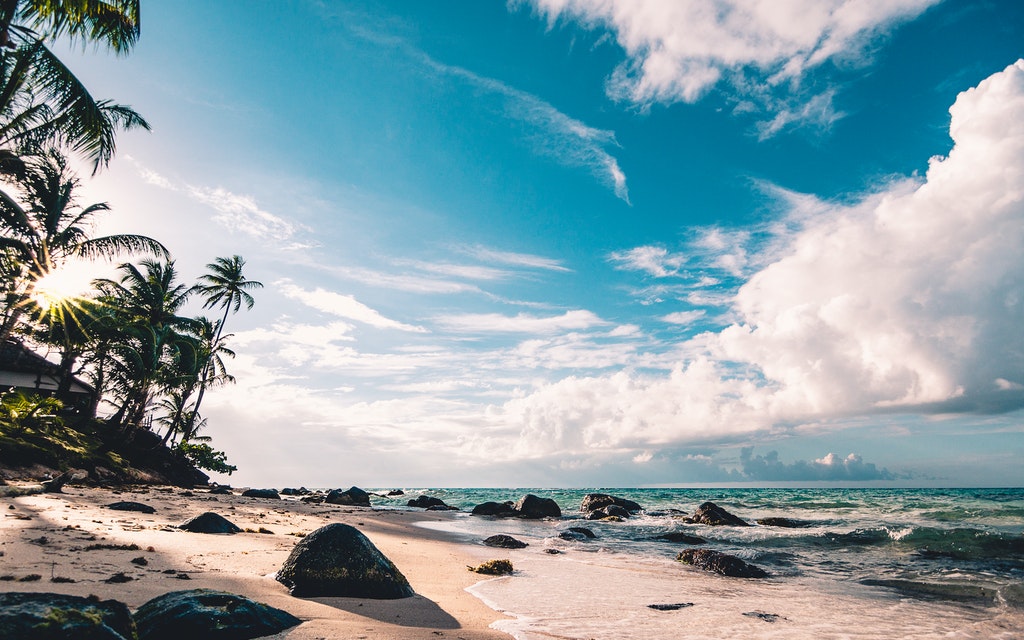 #13 Next up: Pulau Seram
Pulau Seram is the province's largest island, and it's home to some truly incredible beaches and museums. You can visit as many of them as you'd like, but here's a list of absolute must-do's if you're visiting the island.
#14 Visit Ora Beach
Ora Beach is a hidden gem, in every sense of the word. When we say hidden gem, it is really hidden, and it is not easily reachable. But even though it does require a bit of effort on your end, you'll be looking at coral reefs and crystal clear waters like you haven't seen anywhere else. The surrounding mountains are covered with tropical jungle and offer incredible views from the beach. It's an incredibly quiet place, with only the chirping of the birds and the sound of the sea surrounding you, and zero distractions from modern life. Whether you're looking to go on a hike, or snorkel, or relax and enjoy the surroundings, it's a destination you must head to.
#15 Another Great Museum
To wrap things up, you can also head to the Sanggar Budaya Seram Museum. This is a museum that has an incredible amount of history and culture to teach you, and you'll leave enriched with the knowledge of how the Maluku Islands got to where they are today.
The Spice Islands Are Incredibly Rich
Not only are the Spice Islands incredibly rich when it comes to historical significance, but they're also an incredible place to visit from a cultural standpoint. If you get the chance, by all means, head out to the islands – there's plenty for you to see and enjoy!
What are the most popular Island Spices?
For thousands of years, spices (and herbs) have been used in cooking. What the spices (and herbs) do is add flavor to any dish. The biggest difference between a spice and an herb is where it comes from on the plant. The leaves of a plant are used as an herb, while any other part of the plant (seeds, bark, or roots) is a spice. But the most popular island spice in Spice Island is nutmeg, of course! Everyone should have nutmeg in their pantry.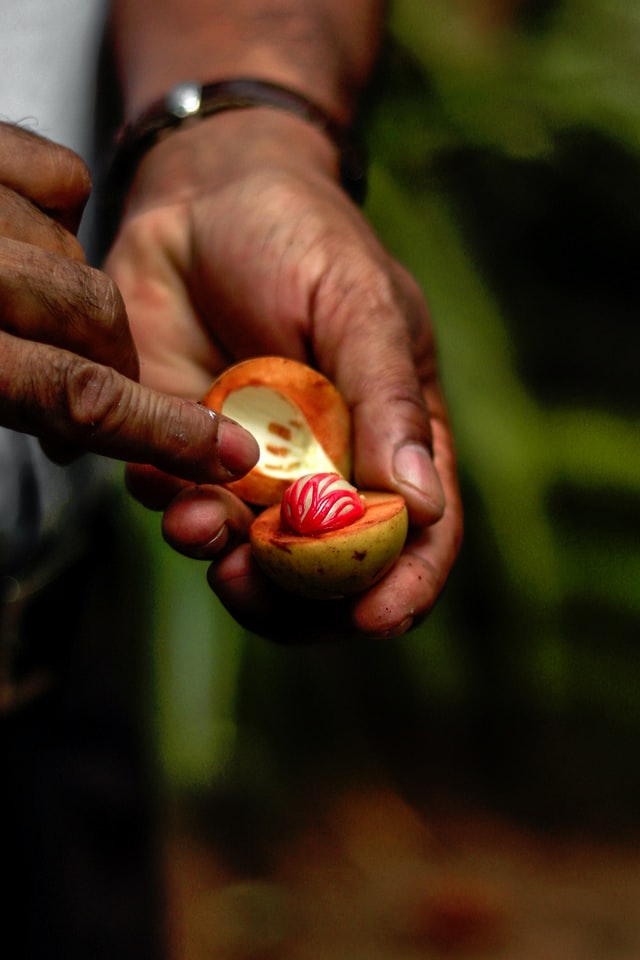 #1 Nutmeg
This popular spice is available in both ground-up and whole form. Nutmeg is known for its warm, nutty flavor, making it the perfect addition to comforting sweet and savory dishes. Grounded-up nutmeg takes on a warm and aromatic flavor with notes of clove. You will find it in bechamel sauces and other cheese-type dishes. However, most often you will find it in sweet treats that contain cinnamon.
#2 Cinnamon
Cinnamon is a spice obtained from the inner bark of several tree species. Cinnamon is used mainly as an aromatic condiment and flavoring additive and is typically used in a sweet and savory dish. My advice: I would use it in very small doses.
#3 Paprika
Paprika is a spice made from dried and grounded-up red peppers. Paprika is a spice that adds warmth and earthiness to a dish, as it is fairly tame compared to other pepper-based spices. You will find hotter flavors and others much smokier.
#4 Thyme
Thyme is the herb of the genus Thymus. Thyme has a lemony and woodsy smell that belongs to the mint family Lamiaceae. IT has a mild flavor. Thymes are relatives of the oregano. It is most often used as a flavor for meats or stews. Thymes have culinary, medicinal, and ornamental uses, but thyme can add some zing to vegetables as well.
#5 Oregano
Similar to Thyme, Oregano is a species of flowering plant in the mint family. Nothing says Italian quite like Oregano does. Fresh oregano is a great antibacterial agent., as it fights infections such as staph infections. Loaded with antioxidants, a little dried oregano will give your tomato sauce a real Italian vibe. It is an excellent source of calcium, iron, fiber, magnesium, and Vitamins E and K. Many Greeks, Italians, and Mexican dishes contain Oregano.
What Island is the Spice Island in the Caribbean?
I am sure everyone is wondering which island in the Caribbean is known as the Spice Island? Well of course it has to be: Grenada! Grenada likes at the end of the Grenadines and is 515 miles NE of Venezuela. It is known as the Spice Island mainly because for centuries because of its abundance of the island spices of allspice, clove, cinnamon, and of course, nutmeg! So there you have it!