As the oldest city in the United States, St. Augustine is rich in history, architecture, and charm, yet it still has those kitschy Florida roadside attractions that Florida is so famous for. With places like Flagler College (yes, a college can be a tourist attraction!) to Castillo de San Marcos Fort, it is a city worth exploring. It just wouldn't be America if it wasn't for the automobile, as everyone knows you can't get around the United States without one.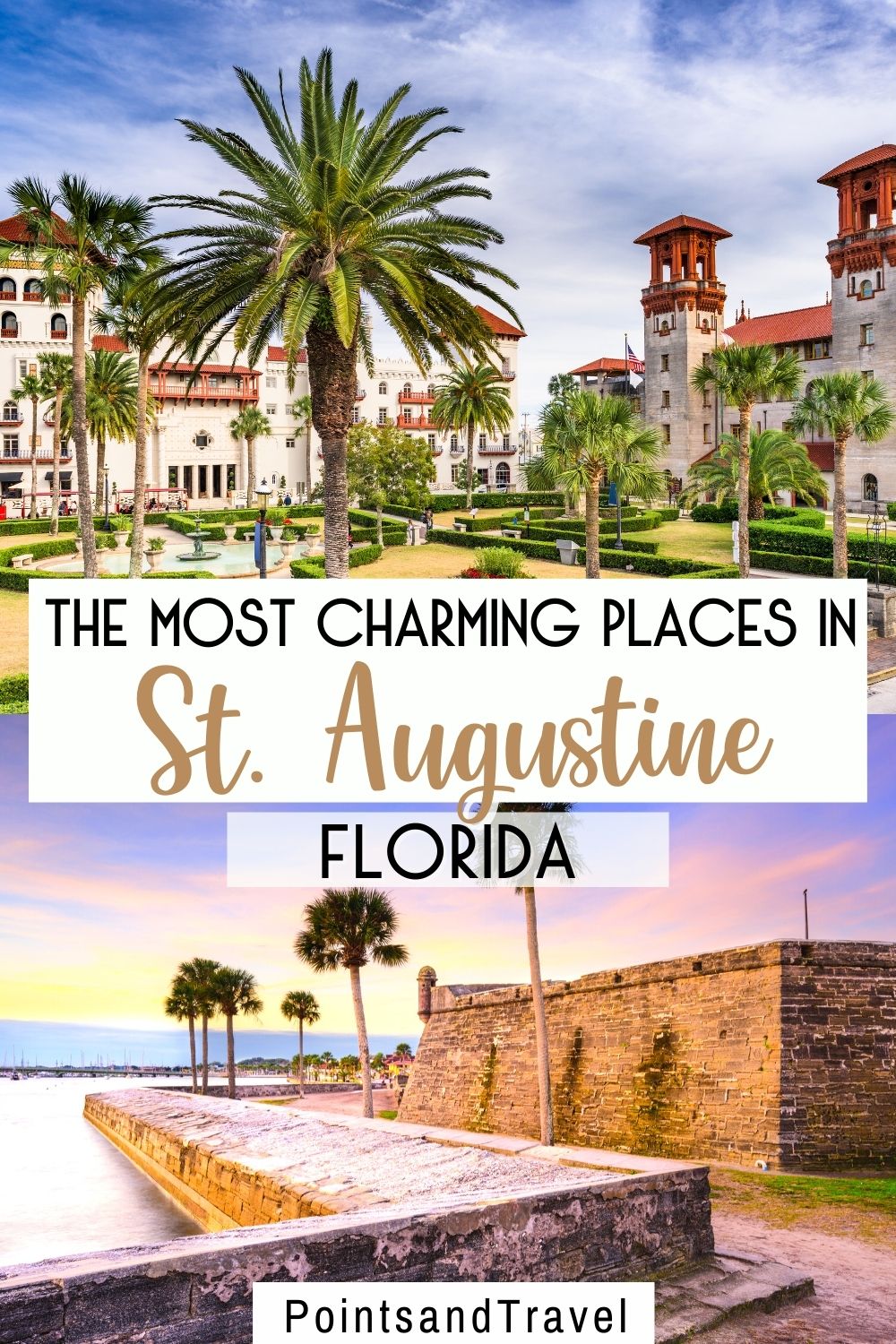 ---
What's in this post:
hide
Florida Roadside Attractions
Kitschy St. Augustine
---
There is no better way to experience these "kitschy" roadside attractions that dot Florida's varied landscape than from behind the wheel of an automobile. I had the perfect vehicle to do it from with my 2015 Mazda Cx-5 on my road trip from Savannah, GA to St. Augustine, FL. And I certainly can't wait to tell you about my trip, but for now
---
Here's the kitschy, dated, or outright tacky side of St. Augustine:
---
Kitschy Roadside Attractions
Those colorful roadside attractions designed to lure motorists off the road with their oversized alligators, petrified rocks, pink flamingos, and life-sized dinosaurs are still alive and well in the twenty-first century.
Kitschy Roadside Attractions
And this time, I had a chance to see a few in this ancient (by American standards) city of St. Augustine. When the interstate highway system began, travel routes were re-routed. Many places that had been on the route lost all of their customers and so they built these kitschy "roadside attractions" to bring in people to their businesses. Similar to the old Route 66 that has become so famous, many businesses still thrive today from the golden age of Florida's kitschy roadside attractions.
Perhaps the oldest and most well-known kitschy attraction in Florida is the "Fountain of Youth"
Kitschy Roadside Attractions – The Fountain of Youth
Now although it is not exactly a "roadside" attraction, I would say it is the most famous attraction here in St. Augustine. So, what is it? It is a spring that was discovered near a stone "cross" that was laid out with 15 stones across and 13 stones down, indicating the year of the arrival of Ponce de Leon into Florida ("La Florida") in 1513. "Diamond Lil" McConnell began charging visitors to drink from this spring found on her property and it has since become history.
Kitschy or not kitschy? You decide!
Although the grounds coming up to the property are gorgeous and one of the prettiest streets I have ever seen.
The Fountain of Youth itself was very "old-school". I can barely believe the number of visitors that pour in to see it each day! The good part is there is a team of men building a ship from Ponce de Leon's maiden voyage to Florida to its exact specifications. I spent quite a bit of time speaking to the master-builder about the project.
Apparently, they are trying to commemorate America's beginning by using the exact specification of one of Leon's boats using the same materials and the same tools that were available at that time. It is a round-bottom boat, called a Chalupa that is 37 feet long and 9 feet wide. It will have two sails with no centerboard, but in order to keep it from tipping over, they will put rocks in the bottom, as it will not have a triangular sail. It will only sail downwind and to sail upwind they will have to row it. It is made out of hickory wood and the rudder is pine. The Maritime Heritage Foundation is a partner in rebuilding the boat in the same spot where they used to offload the actual ship in 1565.
Also, at the Fountain of Youth, there is a re-enactment of the Spanish firing a cannon that we waited around for (less than 10 minutes) … which gets a bit, how do you say? Kitschy! Personally, for me, I couldn't wait to get out of there! But one thing for sure that happens at all kitschy roadside attractions, there's always a souvenir to take home! This one is "kitschy", a bottle that contains spring water from the Fountain of Youth. If you believe that, I have some land I can sell to you right off the coast of Oklahoma.
I do, however, have a recommendation for some great ideas for some really good souvenirs (not the "kitschy" kind), check out my colleague Kristen's souvenir website called SouvenirFinder, as she has some great ideas for some amazing souvenirs to take home with you from your travels.
Kitschy Roadside Attractions – Sorta Kitschy!
The Pirate & Treasure Museum – Even though it is well done and the owner has a huge fascination with everything pirates, it is still a bit pricey for what you get, so slow down and read all the plaques or otherwise, the time will fly by really fast and then it is over.
More Florida Attractions!
The Old Jail – I skipped this attraction, so I have no words, but from what I could tell, it looked sketchy at best. The Alligator Farm – The farm is more of an educational attraction than anything else, which is a good thing, so not so kitschy.
The day I went, the farm was packed with school kids, so there is that. Even though there is a fascination with looking at alligators, it still gives me the "heebee-jeebies" when they move or if I stare at them too long! They have every species you can imagine here, in fact, they have every kind of crocodile species living today in the world! And this place has been around for quite a long time, established in 1893.
Kitschy Roadside Attractions – Ripley's Believe it or Not – Completely Kitschy
This particular Ripley's is the oldest Ripley's Believe It or Not! It is located inside a castle that was purchased in 1949 and opened in 1950, so that part is pretty cool. Before it was a home, it was once a hotel and had many famous guests, including Ripley himself! It was known as the Castle Warden and was the original of a Moorish revival architectural style built in 1887 as a winter home. It was the popularity of this location that led Ripley's conglomeration to open his new stores worldwide. Among the attractions are a mummified cat, a model of a Ferris wheel made out of Erector sets, and a larger-than-life replica of the statue of Michelangelo's David, hidden behind large trees.
I didn't think about it at the time while planning my visit to Florida, but as I look back, I do remember hearing about these and many more kitschy roadside attractions that still exist today. Although not my kind of travel, "When in Rome"… so… I visited a few of them!
Recommended Reading:
The Classic American Road Trip: Florida Keys
The Sugary White Sands of Panama City Beach, Florida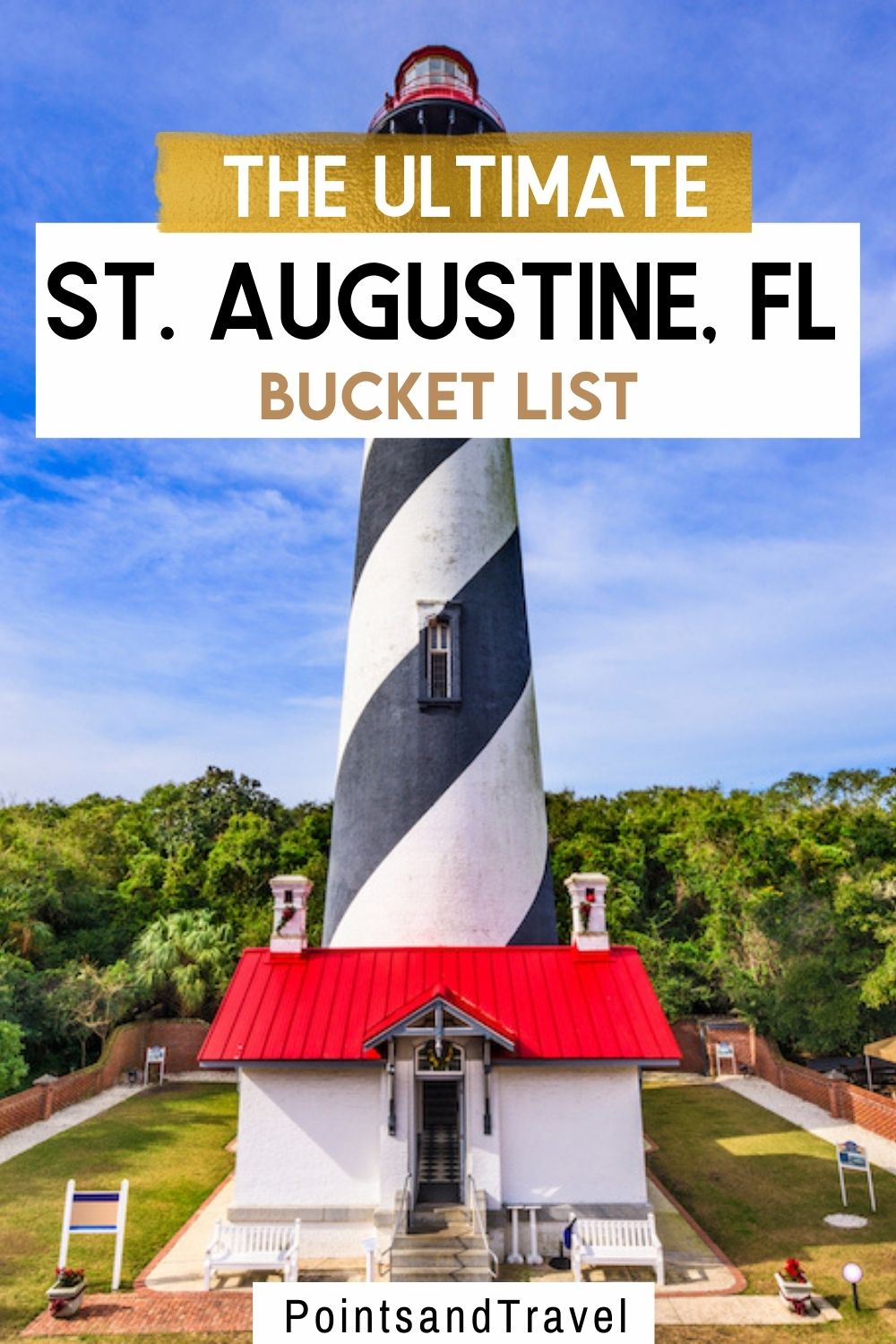 Disclosure: This road trip to St. Augustine was sponsored by Florida Historic Coast, the official tourism board to St. Augustine.