I recently spent some time in Florida. It had been years since I had gone down to "the Keys" during my college days. I had fond memories of riding bikes along the historic seaport area and sipping drinks in a Hemingway bar… briefly remember visiting his home and his 6 toed cats, but that was about it. How refreshing it was to finally get to go back to my old haunts and see what has changed! For such a small island, measuring only four miles long and two miles wide, Key West has plenty of hidden gems and attractions to explore. I've put together a list of "things to do in Key West" – I hope you enjoy every one of them!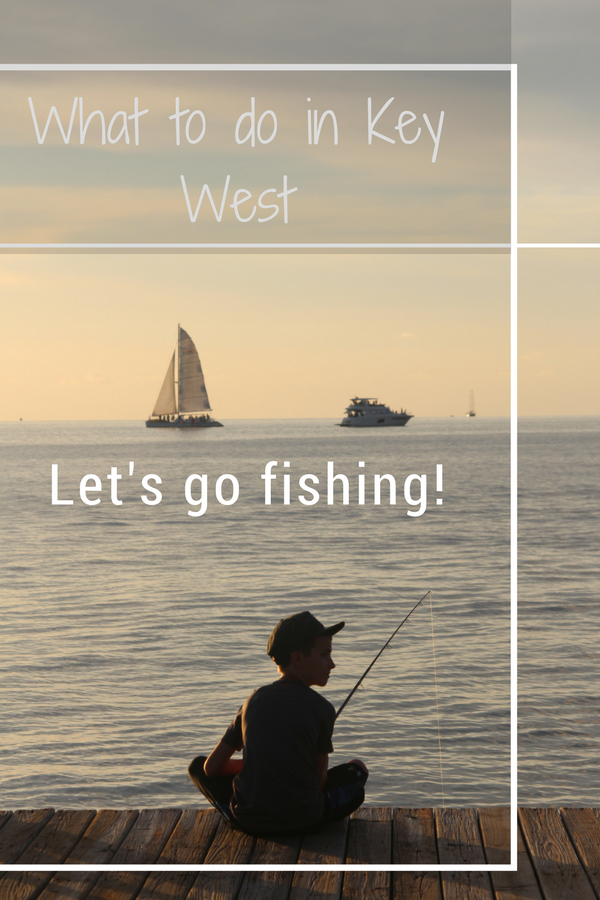 Things to do in Key West: #1. Go to Fort Jefferson in the Dry Tortuga Islands
Here is a fun thing to do in Key West: You can take a seaplane to Fort Jefferson (which I wholeheartedly recommend) or there is also a ferry that goes out there every day. The seaplane, by far, was the highlight of the trip, as well as the time spent on Dry Tortuga. The water here is gorgeous and many Americans don't even know this place exists. I have previously written extensively about Fort Jefferson and Dry Tortuga and how much I loved it!
You can thank me later for this piece of advice!
Things to do in Key West: #2. Conch Tour Train
Take the Conch Tour Train. This or one of the other tours (Old Town Trolly) is something I always recommend to anyone new to an area as a fun thing to do in Key West. Do this on the first or second day that you are there so you can get the lay of the land. This gives you an overview of what there is to see and do and then go back to the places that interest you.
Things to do in Key West: #3. Wander thru Old Town's Prettiest Streets
Wander and take photos of the pretty streets and doors! If you are a regular reader then you know it is one of my favorite things to do in Key West, FL! I am a door nut and I love seeing how people decorate their front doors, so this is a must if you enjoy seeing different kinds of neighborhoods. There will even be a scattering of chickens or two from the old cockfighting days!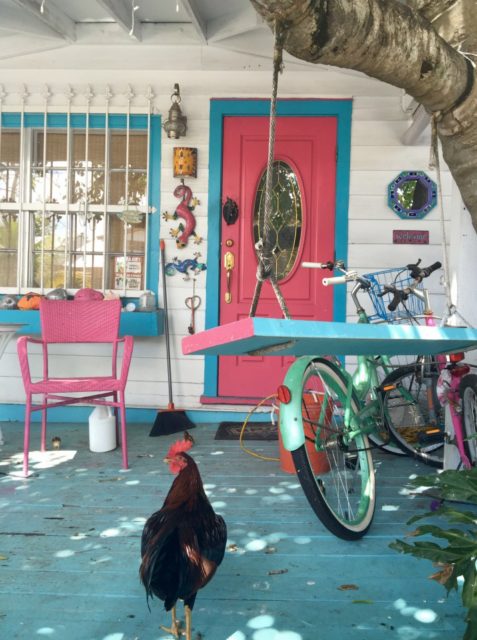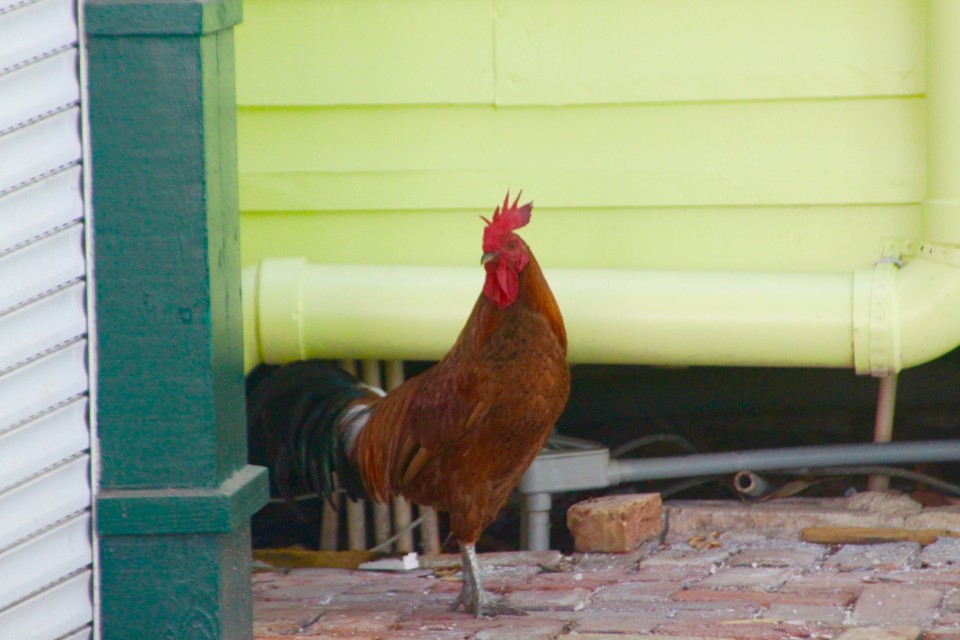 What to do in Key West: #4. Search for sunken treasure
Remember the "Atocha" that was found off of Key West by treasure hunter Mel Fisher? Well, today, visitors can dive to the sunken ship and see it for themselves.  Located here in Key West on the corner of Green and Whitehead Streets is also the Mel Fisher Maritime Museum that houses a collection of artifacts from shipwrecks of the colonial period and things discovered by Mel Fisher and his crew.
Things to do in Key West: #5. Get into the Ocean 
Either by sailboat or water toys, there is something for everyone. Board a catamaran and search for dolphins. They have all kinds of watercraft and beach toys to rent.  As well as scuba diving, snorkeling or just plain ole' swimming and hanging out on the beach. I heard Fort Zachary Taylor State Park was nice but didn't make it out there. There are many small islands in the Keys also where you can go kayaking! The water around these small islands is crystal clear and you will also see many varieties of birds there. This is a super fun thing to do in Key West.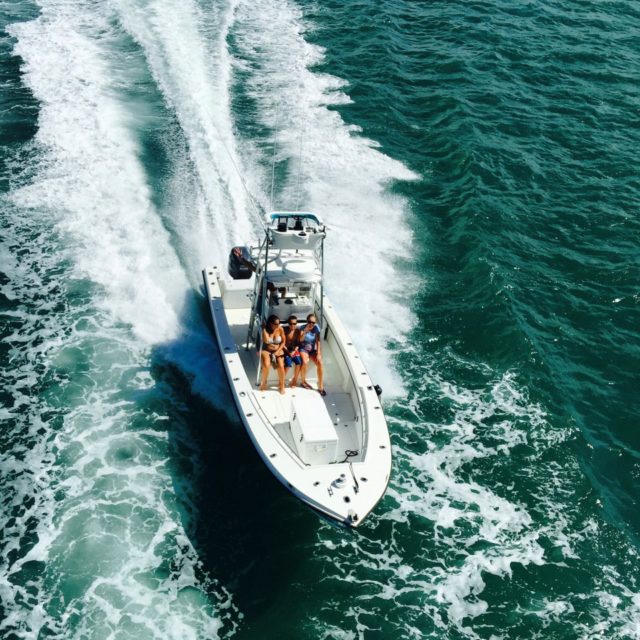 What to do in Key West: #6.  Stop and Play with Turtles
The Key West Turtle Museum at the foot of Margaret Street in Key West Bight, the museum is a great place to stop and enjoy the history of the sea turtles and their time spent in the keys.
Things to do in Key West: #7. Attend the Lower Keys Underwater Music Festival!
While I was in The Keys, I had a chance to attend the Lower Keys Underwater Music Festival and it was crazy. It is an annual event, so you can go next year!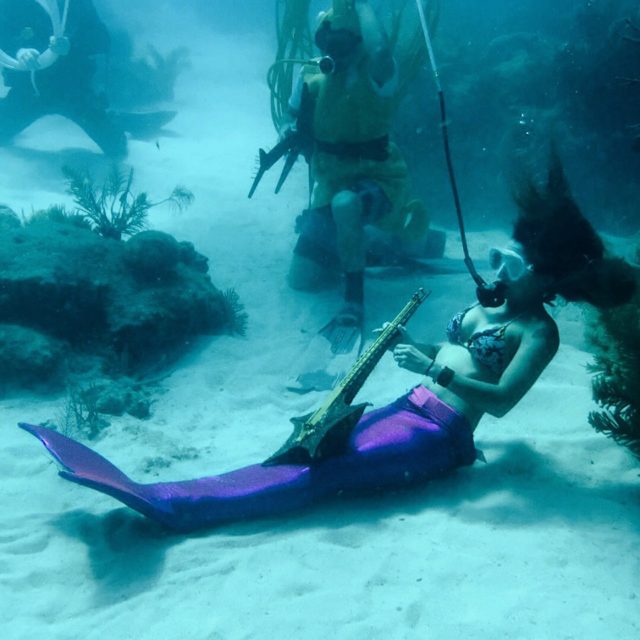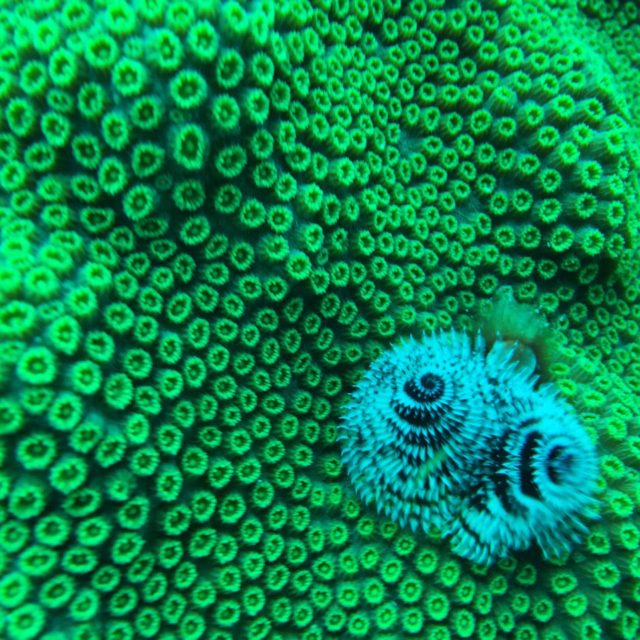 Things to do in Key West: #8. Stroll Down Duvall Street
Shop, eat and drink your way around town at all the local hangouts, there are many, like the famous Sloppy Joe's Bar or Jimmy Buffet's Margaritaville.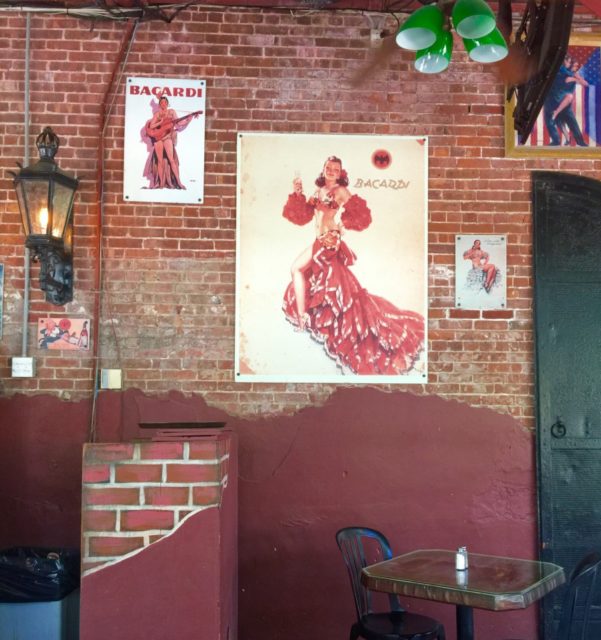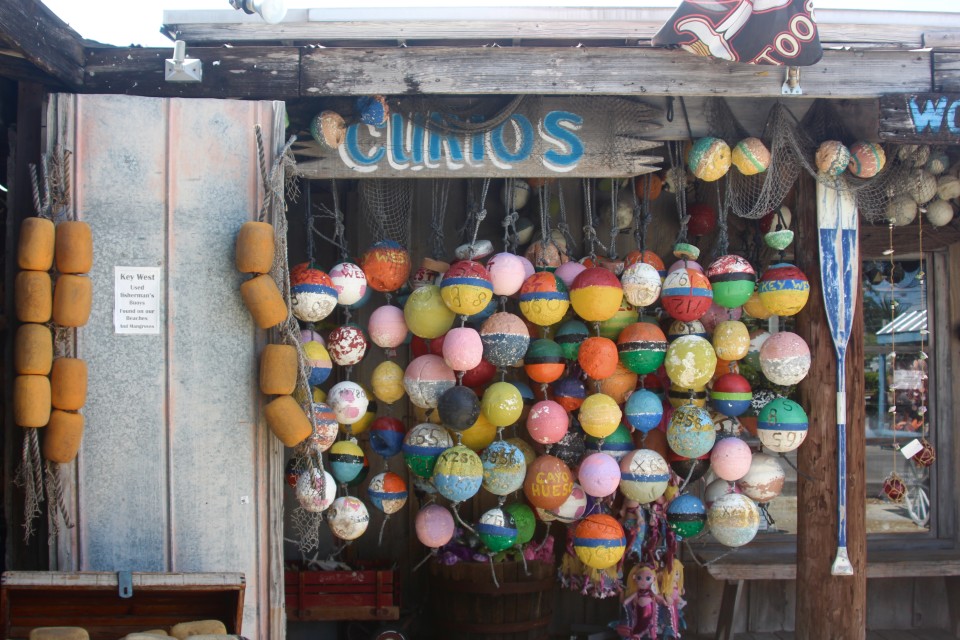 Things to do in Key West: #9. Tour Famous Houses
From the Audubon House to Hemingway and Truman's place, there is a lot of history here to discover. This time around I toured Ernest Hemingway's home and Museum. You can even pet Papa's 5 toed cats! It is quite interesting to walk around and to see where the writer did his thing. This is a must thing to do in Key West.
What to do in Key West: #10.  Key West Lighthouse
See the best view of Key West. I didn't get a chance to do this either, but they say it is amazing!
Things to do in Key West: #11. Visit the Custom House
Pirates, Cuban cigar makers, smugglers spongers, turtle people, Flagler, artists – it is all here, the fascinating history of Key West.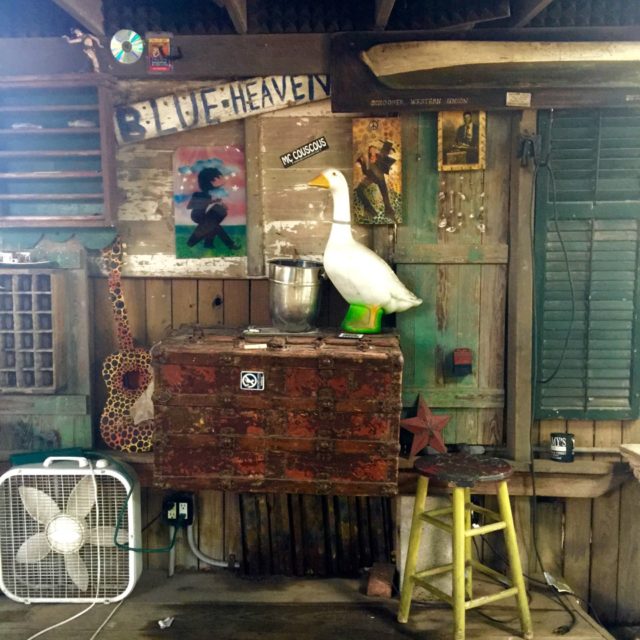 What to do in Key West: #12. Have breakfast at Blue Heaven
Where they put lobster on everything and of course, you have to have a slice of their Key Lime Pie!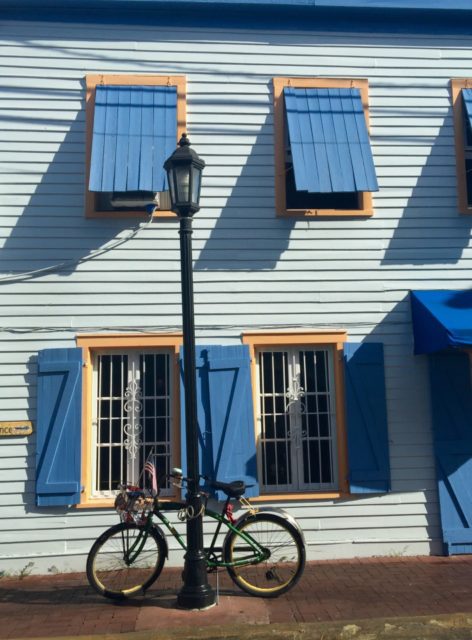 Things to do in Key West: #13. You Must Eat a Slice of Key Lime Pie!
This is a famous American dessert made up of custard pie and the juice of Key limes. The pie has been traced back to Key West, Florida and was invented by Jack Simons. However, there may have been some mention of a similar pie and its recipe made for Key West's first millionaire in his book. William Curry, a ship salvager mentions it was made by his "Aunt Sally".  Typically it is made from canned milk, limes, and eggs. It is not baked but instead is whipped up. The traditional conch version uses the egg whites to make a meringue topping.
---
But always the question is… Where is the BEST Key Lime Pie in All of Key West?
---
I haven't tried them all, but I do know that the key lime pie at Blue Heaven was pretty heavenly!!  Now the key is those key limes, so make sure they are using that…  Citrus plants produce a small green fruit that, when ripe, becomes yellow and offers an intense tartness over the regular green Persian or Tahiti limes often sold in grocery stores
Things to do in Key West: #14. Have Dinner at Latitudes
For dinner, save a special night for Sunset Key's Latitudes, located on a unique resort island in Key West Harbor. You can take the ferry over to the island and stay until the sun sets with your wine and your lover! (Guaranteed to be a perfect evening!) I mean, really?  Look at that sunset!  It was stunning the night I was there. This is the perfect thing to do in Key West.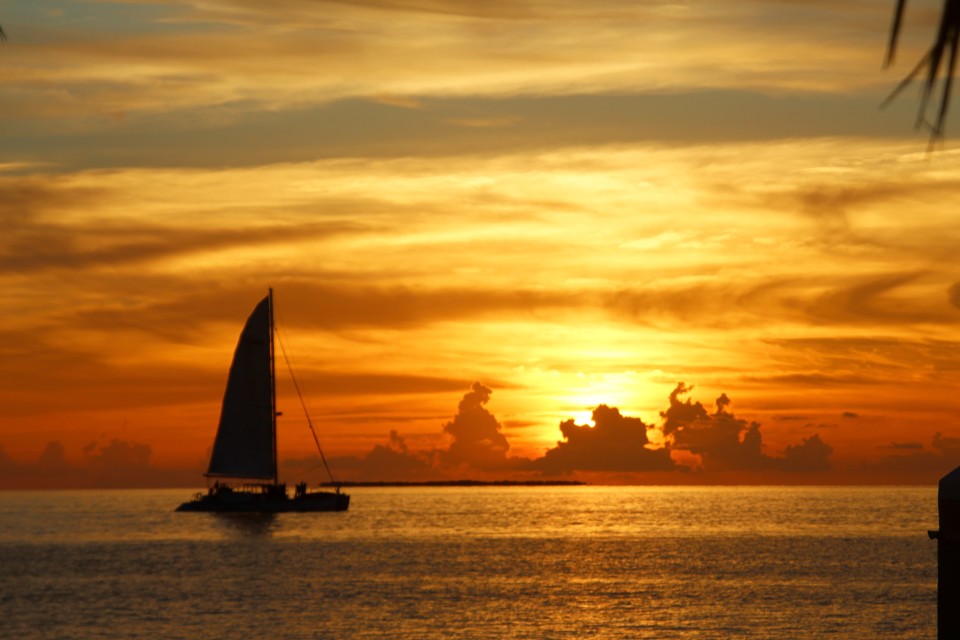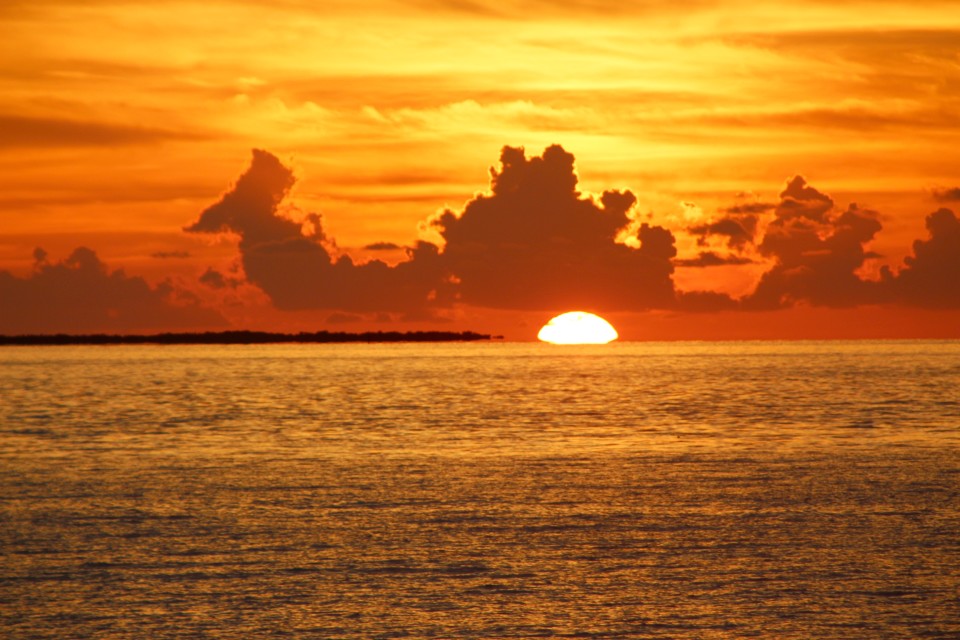 Key West Things to do: #15. Jules Undersea Lodge
Spend the night at Jules Undersea Lodge, I have heard it is fun, if you dare!
Things to do in Key West: #16. Take a Photo at the END of Highway 1
At The End: Take a photo of where Highway 1 ends! No telling how many photos of I have seen of people standing by this mile marker sign!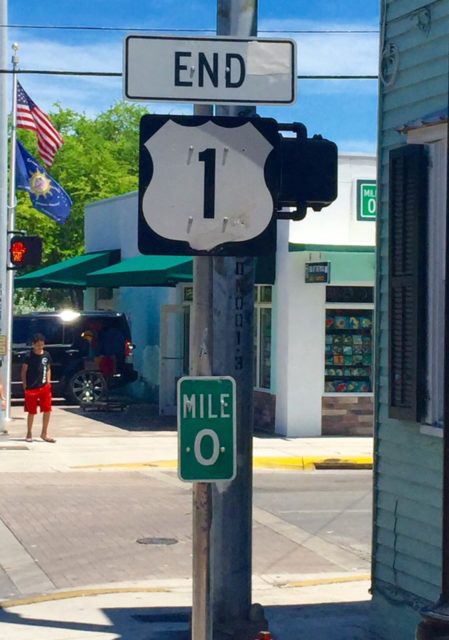 Things to do in Key West: #17. Go to Cuba! (You are super close)
And if you get a chance, you are only 90 miles to Cuba!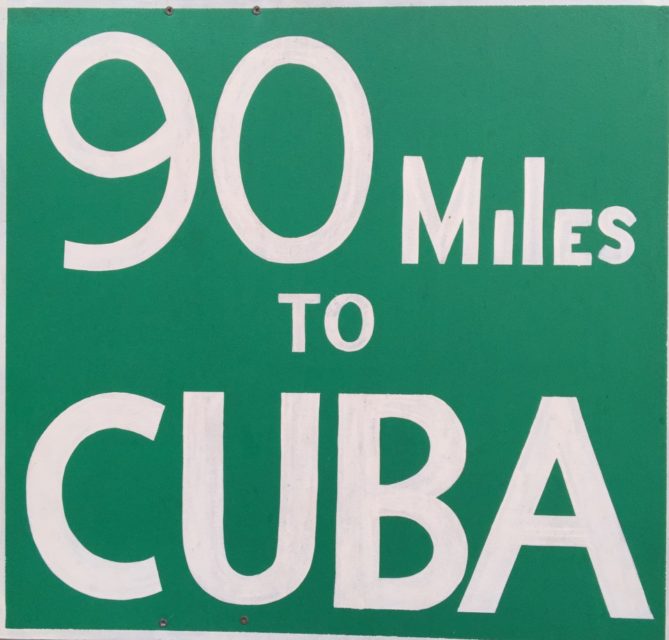 What NOT to do in Key West: #18. Go to Mallory Square
I had heard to "Go to Mallory Square" – to see where all the action is, but let me tell you: It is crowded, hectic and crazy. They do have a nice sunset from here amongst the street performers and the crowds.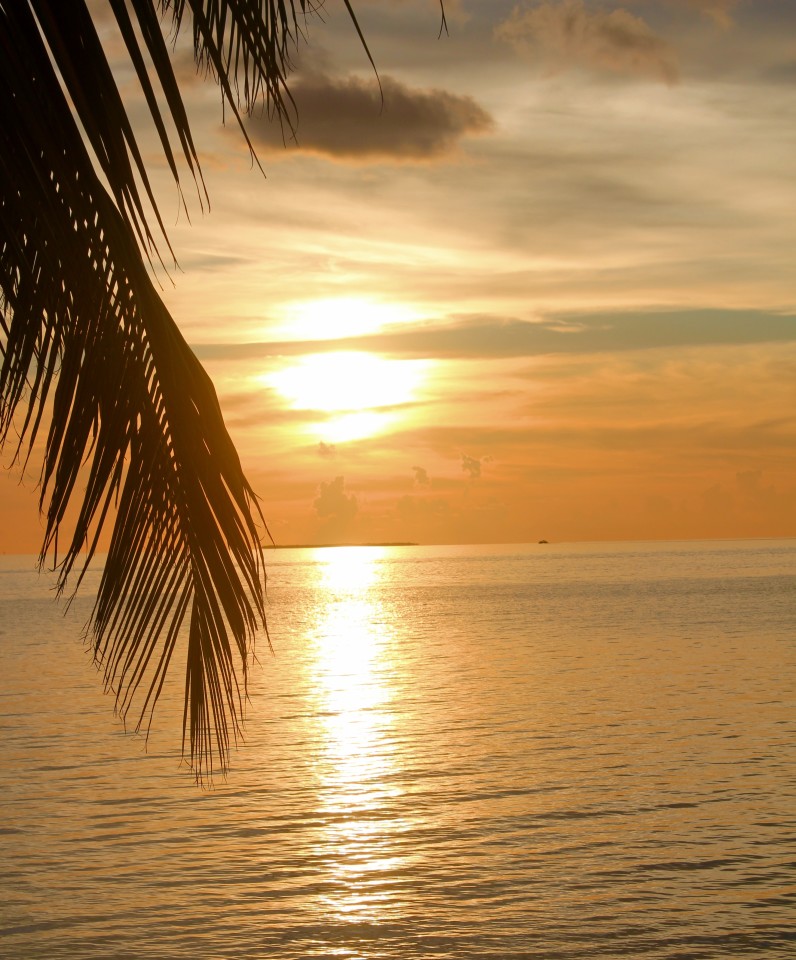 What NOT to do in Key West: #19. Southernmost Point
Also heard to "Drive to the Southernmost Point" of the United States (I do remember doing this years ago). If you go, be prepared to stand in line in the muggy heat.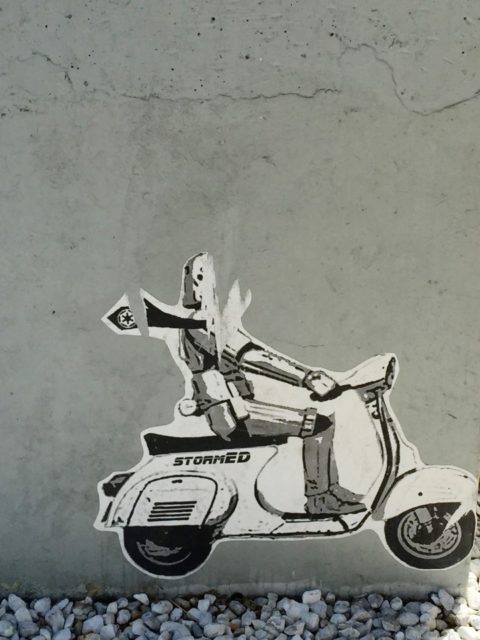 There you have it, your Key West, Florida Vacation awaits you! Now you know exactly what to do in Key West and what NOT to do!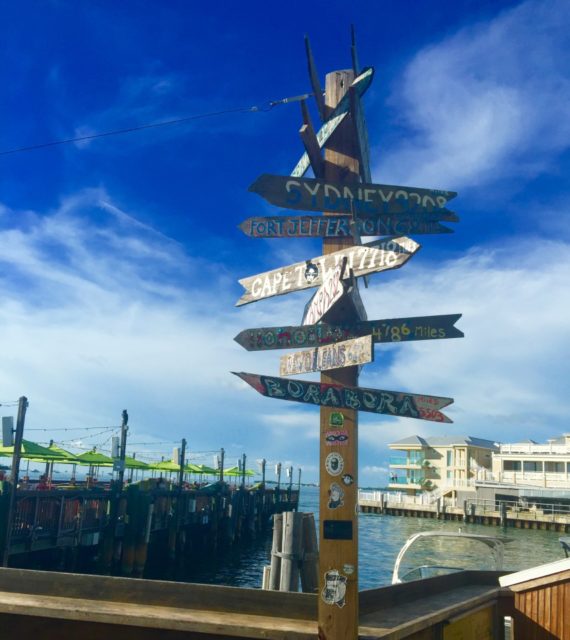 Key West Map
Here's a map of Key West to get you oriented to the city and to help you decide how to map out your day.
 Best Beaches in Key West:
And to get an idea of where to go for the best beaches in Key West, I have listed the best ones around here:
Dry Tortugas National Park (my personal favorite)
Smathers Beach
Higgs Beach/Rest Beach
Fort Zachary Taylor Historic State Park
South Beach
Dog Beach (super cool)
Best Beaches in the Florida Keys:
Bahia Honda State Park
Long Key State Park
Sombrero Beach
Anne's Beach
Harry Harris Park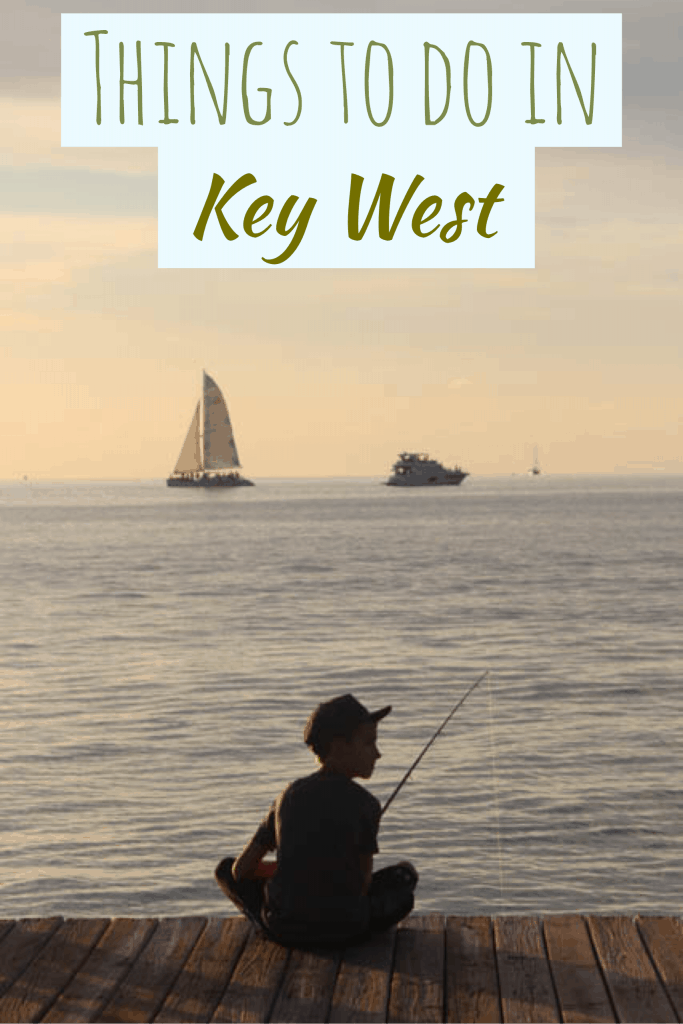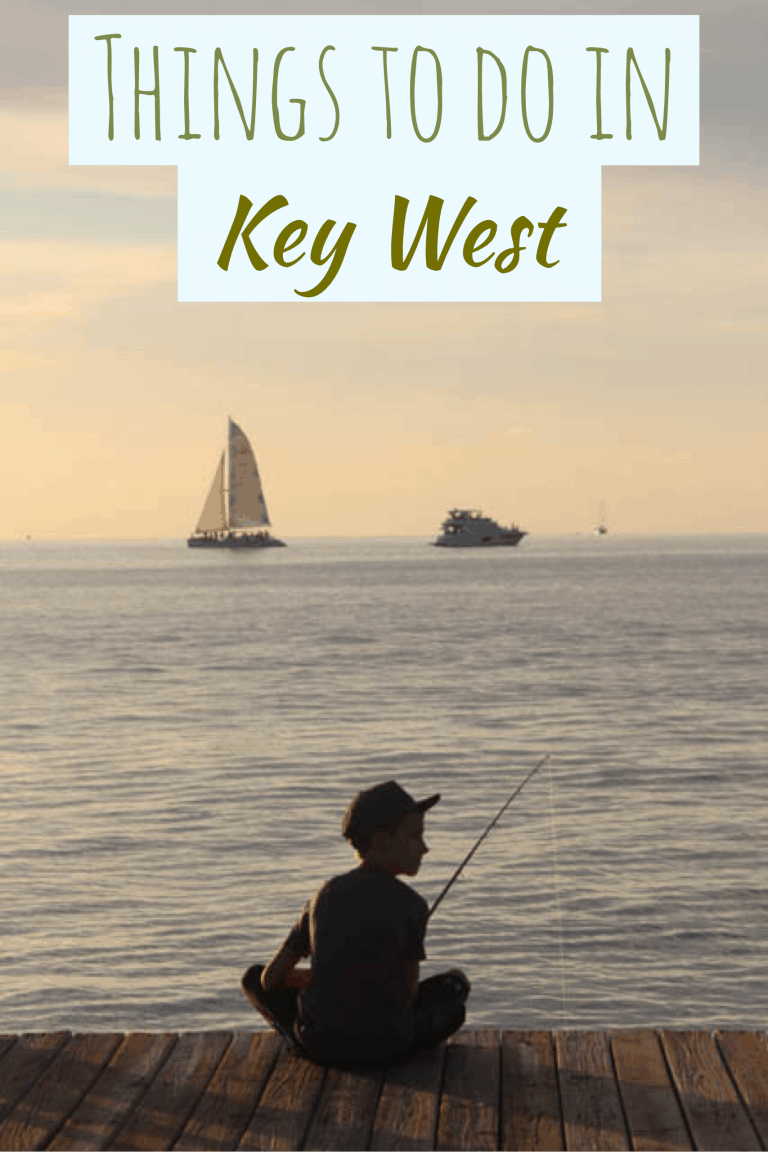 Recommended Reading for your time in Florida:
The Classic American Road Trip: Florida Keys 
Kitschy Florida Roadside attractions: St Augustine, FL
Disclosure:  I was a guest of the Florida Keys Tourism Board.  The joy and excitement I had in the Florida Keys was all my own.