What's in this post:
hide
New Orleans Cemetery…
New Orleans Jazz
Jazz…that sound that put New Orleans on the map. That subgenre of the blues that developed in and around the city of New Orleans with its distinctive reverberance. Not really a "big band swing" sound, but more of a "heavy piano and saxophone" sound. And it is definitely not "pop" music. In fact, New Orleans jazz is a distinct style of music. I heard it playing almost everywhere I went while in New Orleans.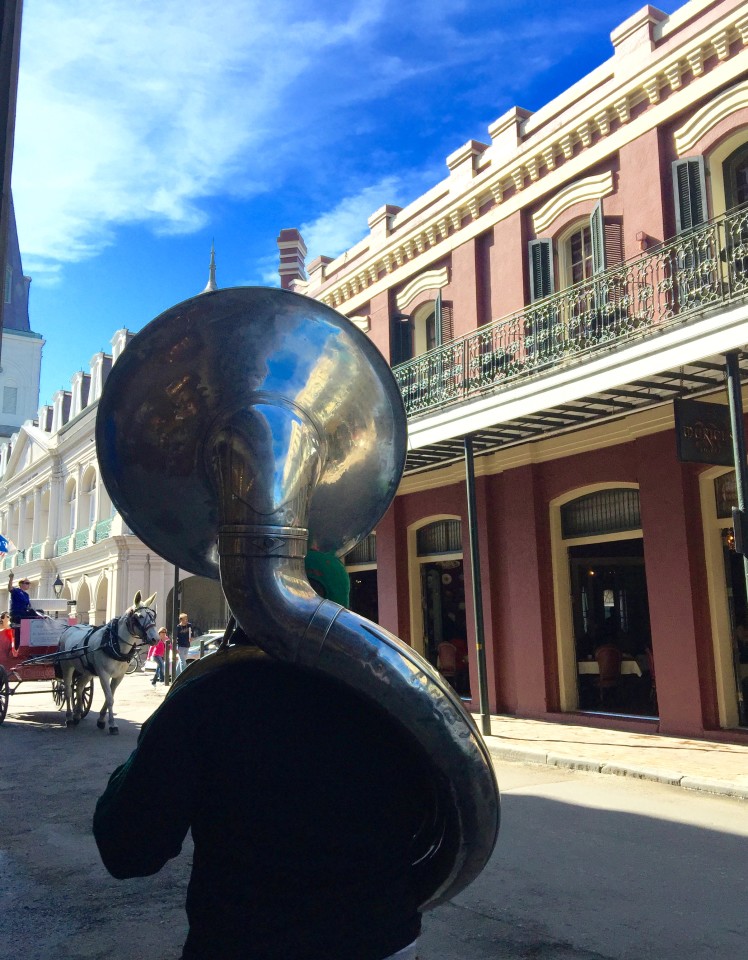 While in the French Quarter, I often heard the "Saints Song" being played by trumpeters in the streets. Since New Orleans is the birthplace of jazz and blues, it really isn't all that uncommon to hear it being played outside your window. Even a walk down Frenchmen Street will present you with swing, jazz, and blues music that is flowing from open-doored music saloons and bars.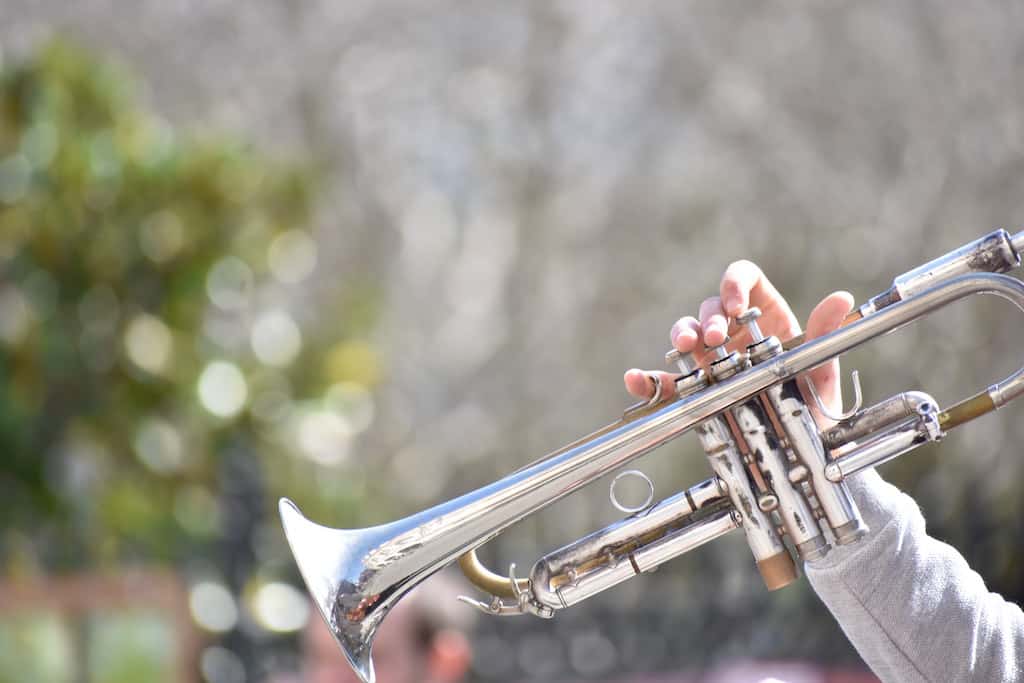 Legends Play with Regulars
This is a city where locals play alongside legends, and any night of the week you may be blessed with the sounds of soul-wrenching music. Brass bands are a huge part of the city's heritage as well and can be seen as makeshift bands in Jackson Square almost any afternoon. But the best time I heard "The Saints" song was when it was being played by a brass band walking from Royal to Bourbon Street.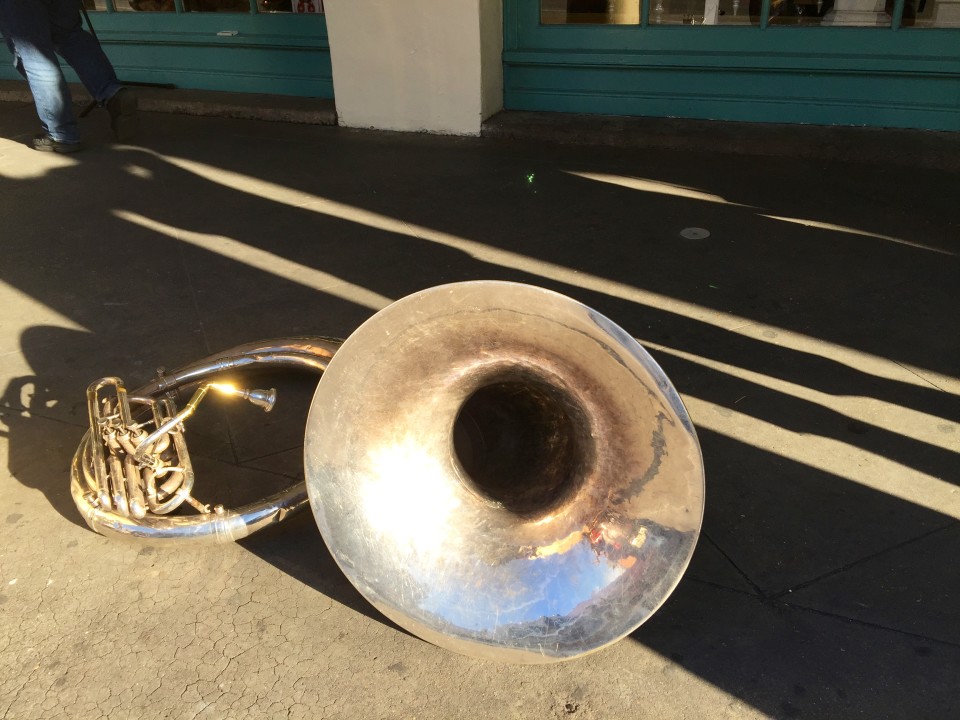 ---
"Oh, when the saints go marching in! Oh, when the saints go marching in! Oh, I want to be in that number, when the saints go marching in…" – author unknown, made famous by Louie Armstrong and his orchestra in 1938.
---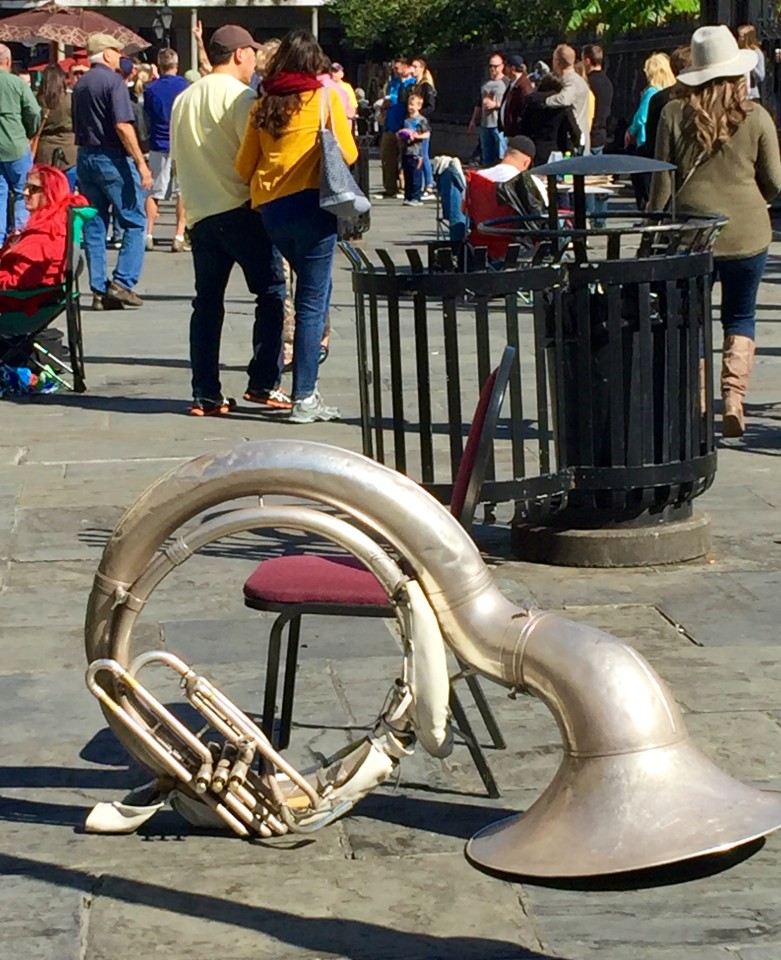 New Orleans Weddings
But the best time I heard "The Saints" song was when it was being played by a brass band walking from Royal to Bourbon Street. This was during one of the liveliest second lines I had ever experienced. What's a second line? Something only found in New Orleans!
What is a Second Line?
A second line is a parade that is a popular tradition in New Orleans, where, in the case of a wedding, it signifies the start of a couple's new life together. The bride and groom are becoming one as life begins to meld together. The second line band leads the bridal party through the streets from the church to the reception venue.
While the men in blue block-off the boulevard for vehicles so that the bridal party can dance and strut their stuff car-free. This tradition is unique to New Orleans with its cultural blend of Afro-American culture and its Anglo-European ancestry of the Spanish and the French.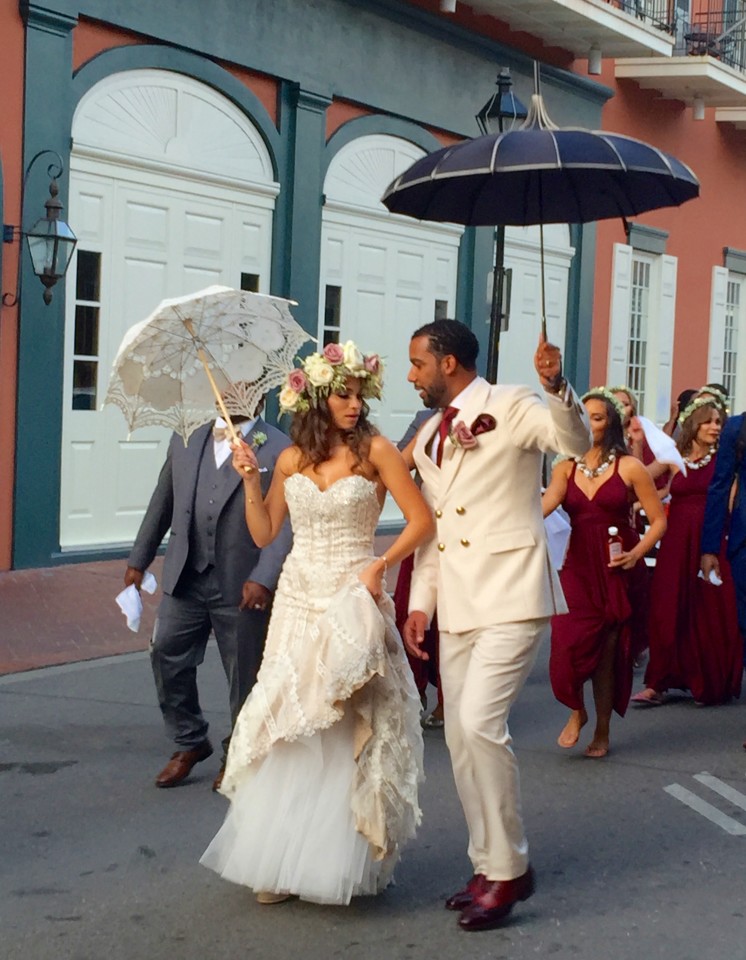 New Orleans Second Line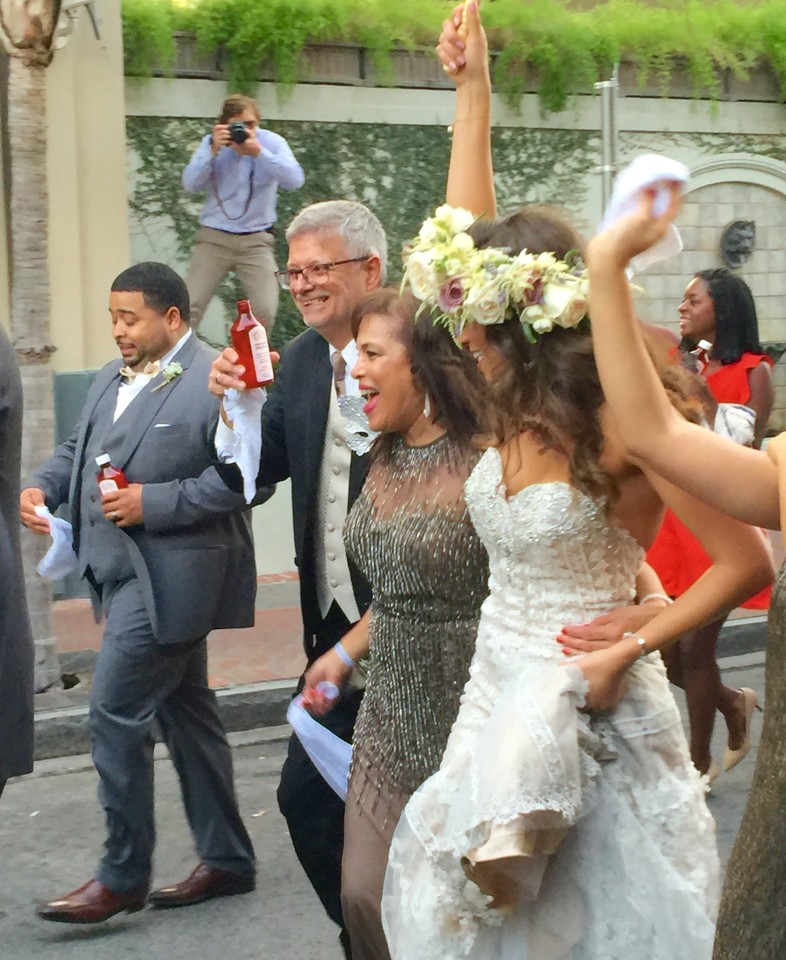 The second line wedding parade has two parts. The first line is the bride and groom, who hold decorated umbrellas while dancing the latest moves. The second line is the bridal party who hold handkerchiefs in the air and follow the brass band. Seeing one of these parades is quite exhilarating for the people on the streets, as they get jazzed by all the commotion and rhythmic music. Very often the crowd follows along for a few blocks, even though they don't know the couple. I saw several of these on my trip to the French Quarter and I loved every minute of it!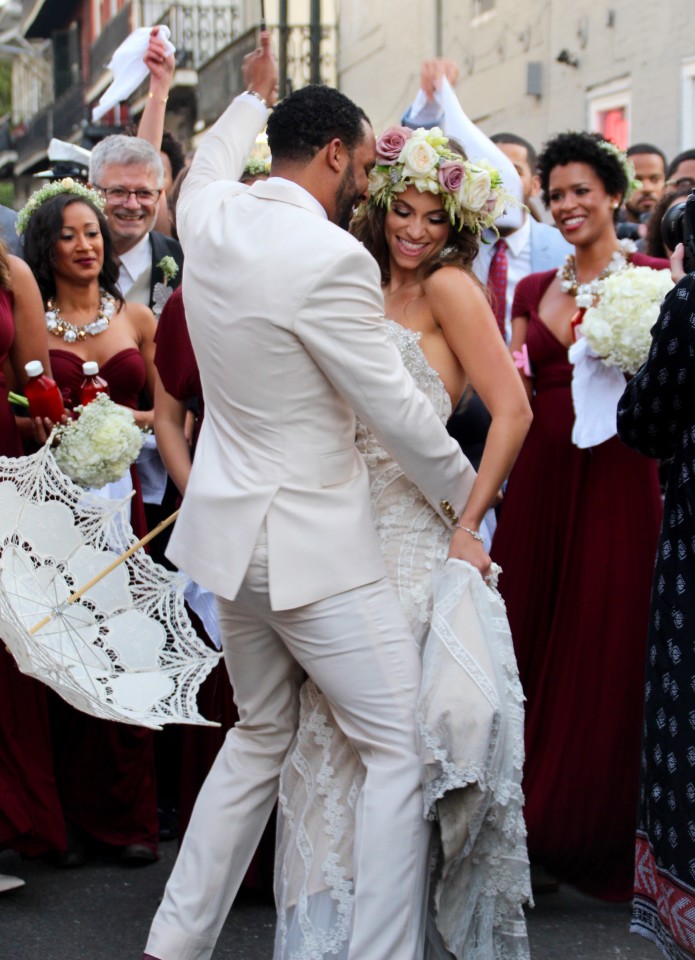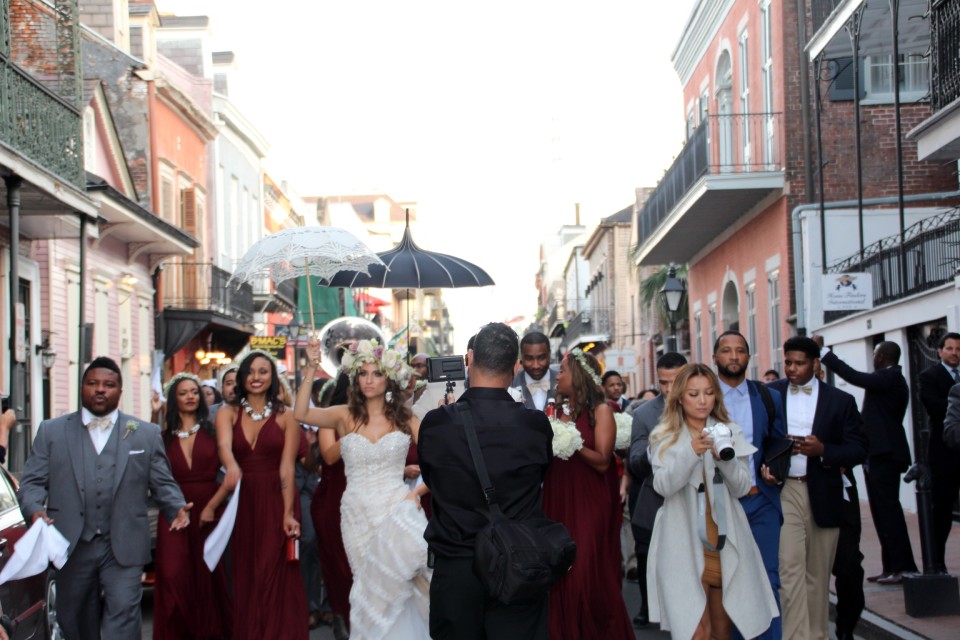 Garden District New Orleans
Later in the day, I made my way from the French Quarter over to the Garden District where I was scheduled with Historic New Orleans tours for a Garden District New Orleans tour.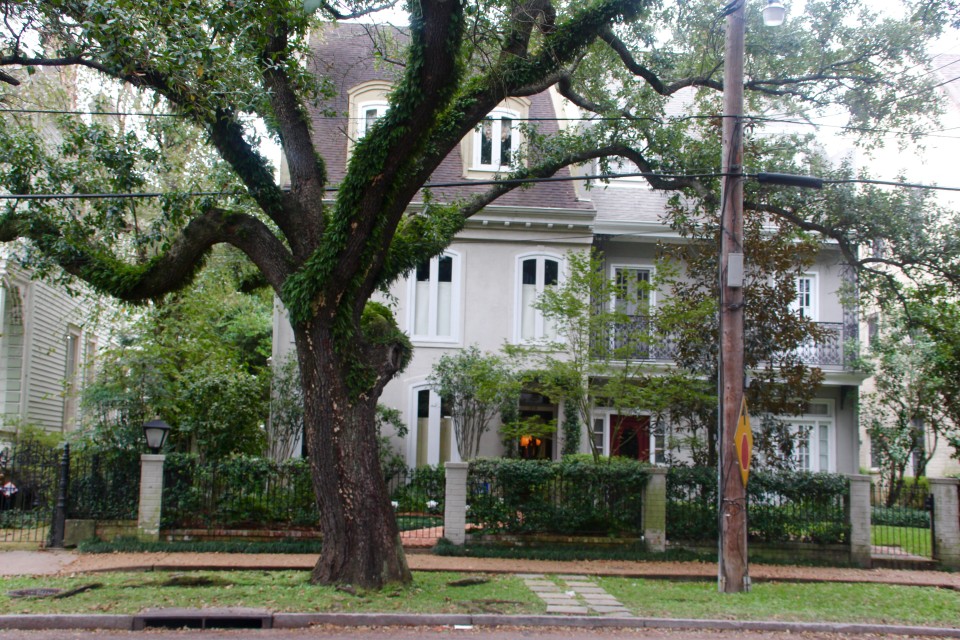 Commanders Palace Brunch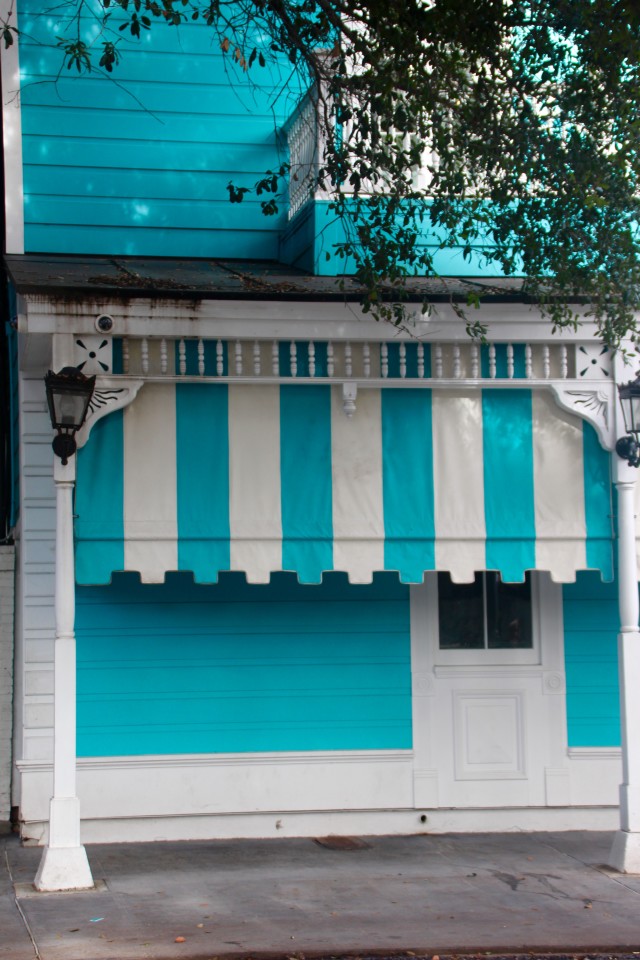 I also had brunch at a New Orleans institution known as Commander's Palace where BAM! Chef Emeril Lagasse made a name for himself in the '80s. With its majestic presence and turquoise & white striped paint, there is no missing it in this tree-lined neighborhood of celebrity homes and well-to-do's. You will love a Commanders Palace brunch, as it is something they are famous for!
And just in case, try the turtle soup. The star of this soup is none other than turtle meat that is cut into small cubes. This soup is seasoned with butter, beef stock, tomato puree, parsley, and more.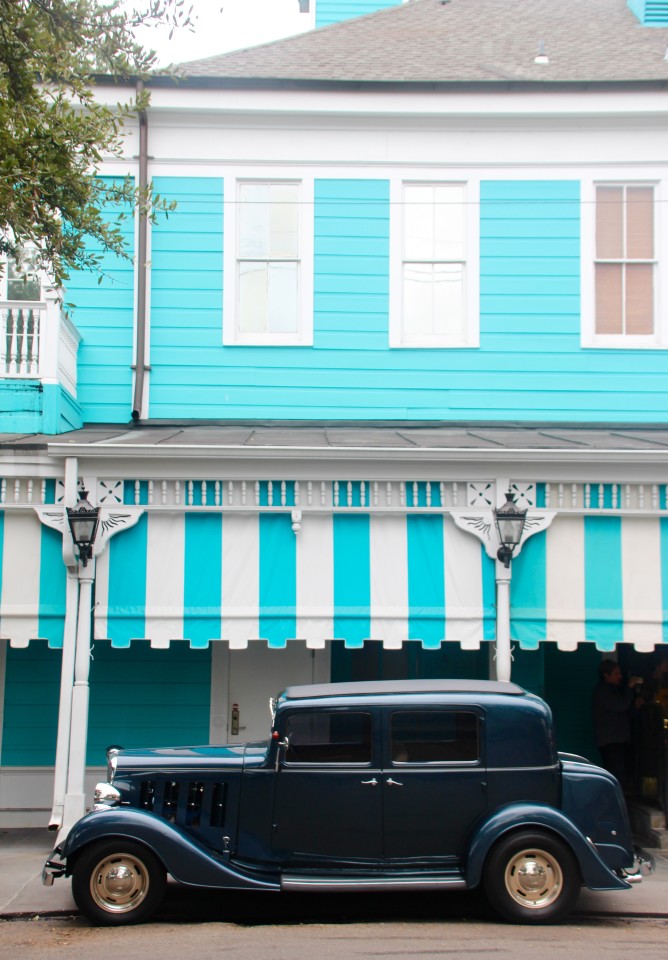 Celebrity Homes
While walking the neighborhood filled with Spanish moss and aptly named Resurrection Fern, I spied the homes of local celebrities, as well as American author Anne Rice and actress Sandra Bullock.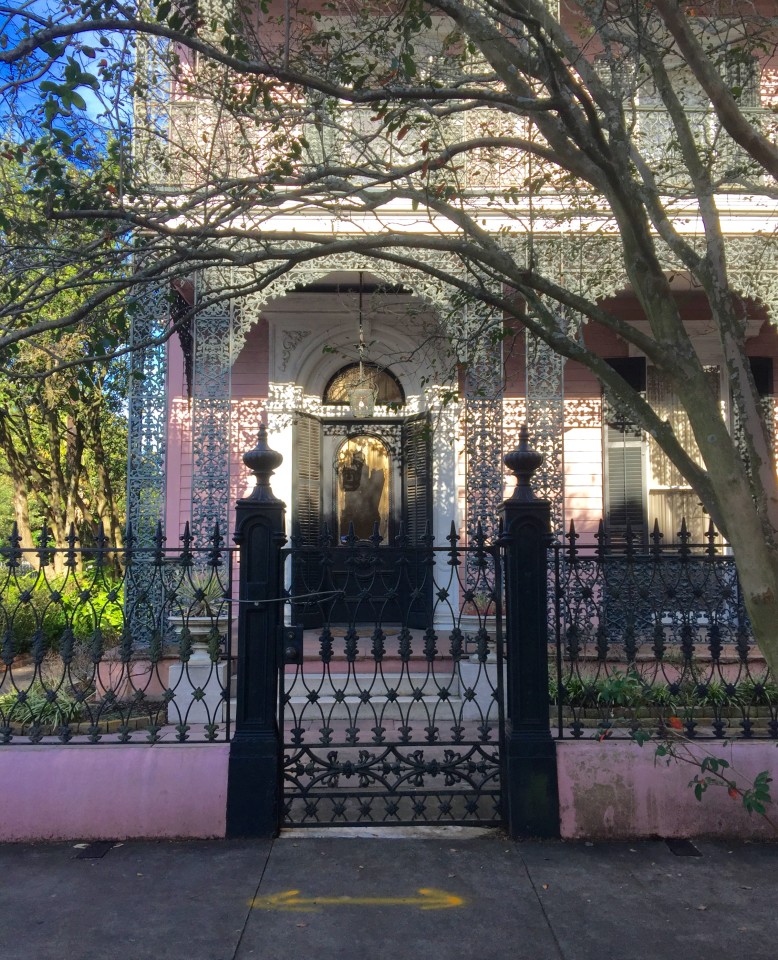 The architecture here ranges from French to Spanish to English Victorian with lavishly decorated wrought iron fences and iconic balconies, where it seems every house has a story, including the one-room shotgun houses.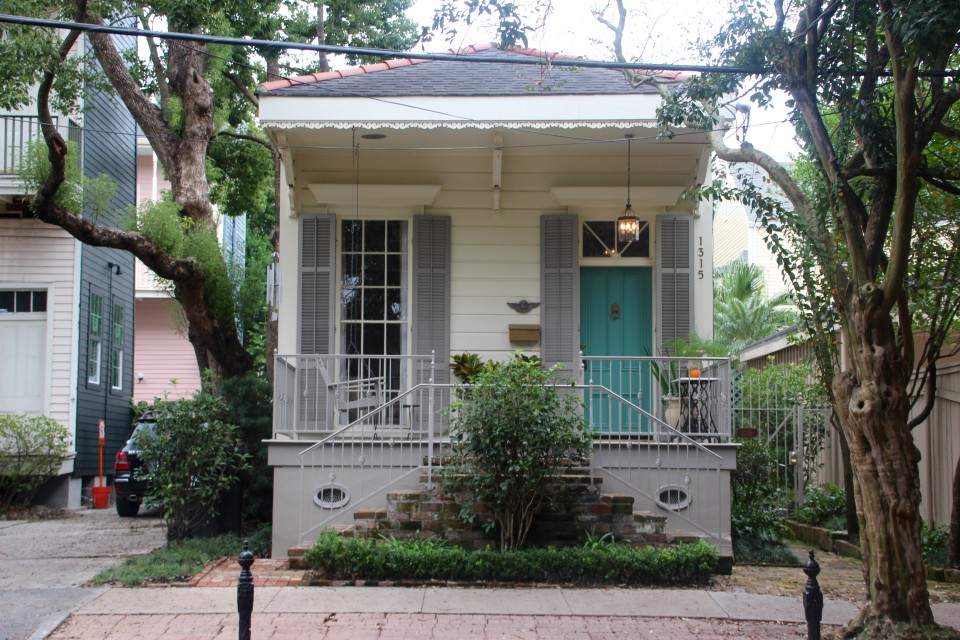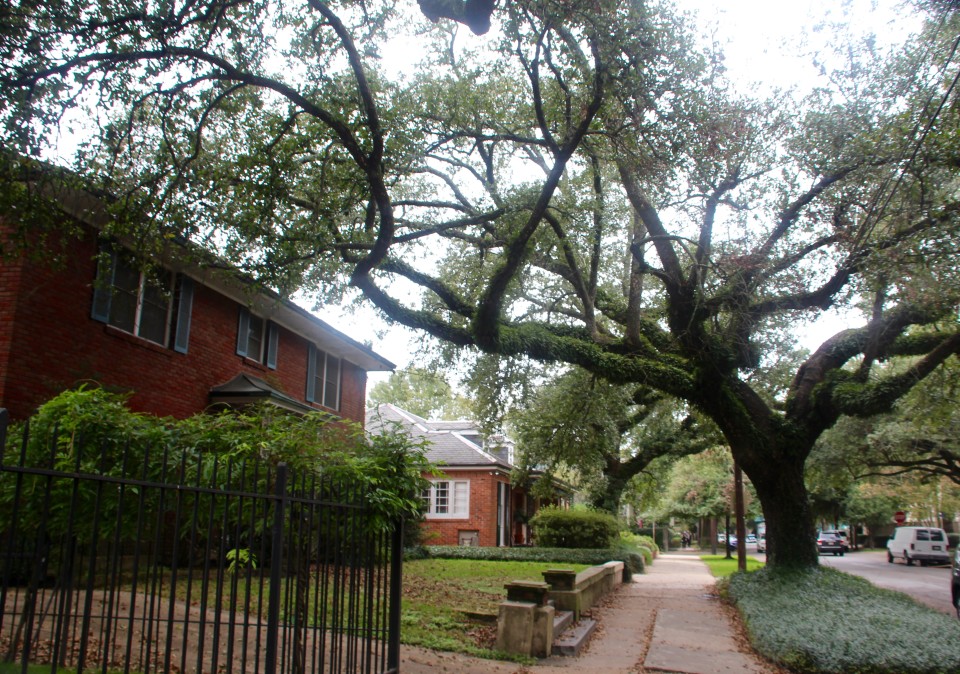 New Orleans Funerals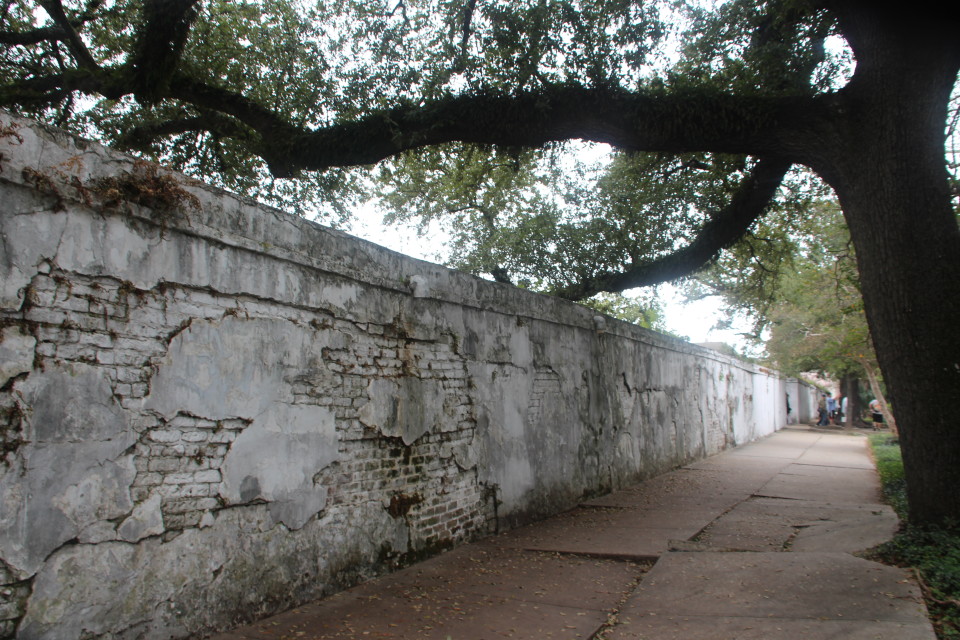 When I crossed the street to Lafayette Cemetery #1, I was thinking about the New Orleans second line with its new beginnings. I had read that New Orleans has second lines for funerals as well. Where the brass band is led by a Grand Marshall and accompanies the funeral party to the gravesite. From jazzy music to slow, spiritual, and sorrowful songs as well as hymns: they are all played as the funeral procession leaves the church and walks on foot to the cemetery.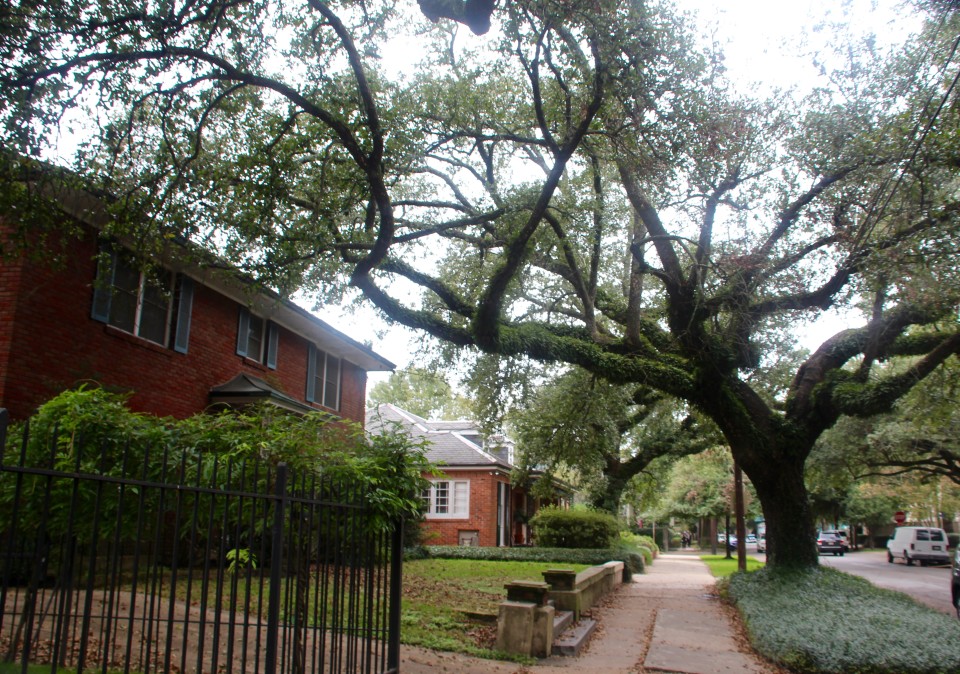 I thought about how amazing it would be to experience a New Orleans second-line funeral, with Gabriel's trumpet blasting the Lord's return to the earth. All of this so that the mourners can rejoice in knowing they will see their loved one again!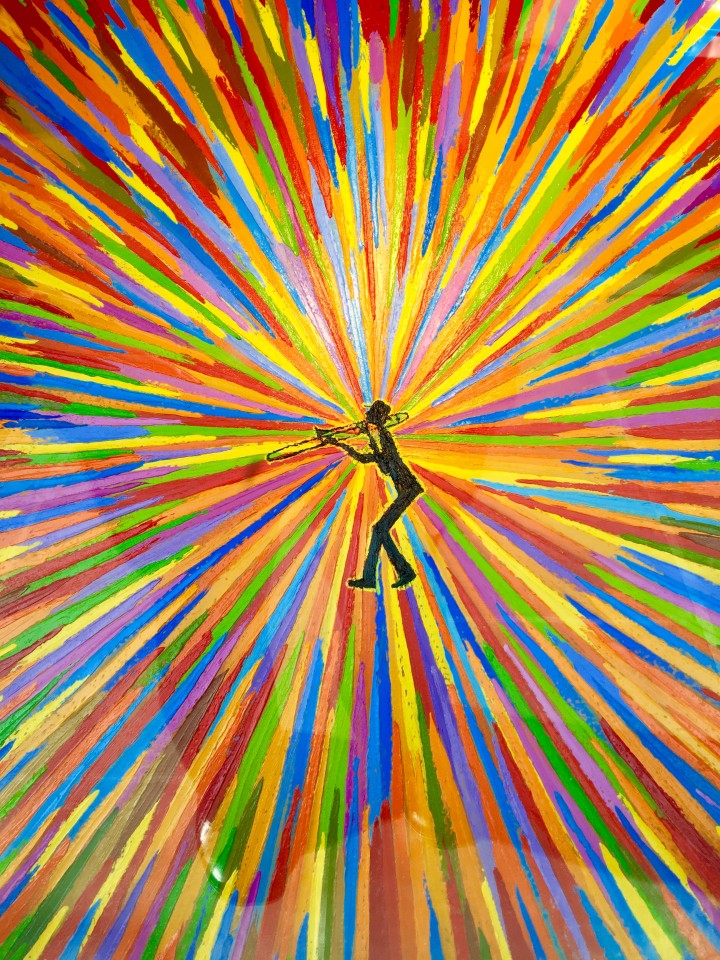 New Orleans Second line funerals are a reminder to the living that even in death there is a rejoicing of the soul. As I reached the wrought-iron gated entryway on Toulouse Street, with the cemetery name clearly spelled out in large letters, I felt as if I was entering the pearly gates of Heaven instead of a celebrated New Orleans cemetery known as Lafayette Cemetery No. 1.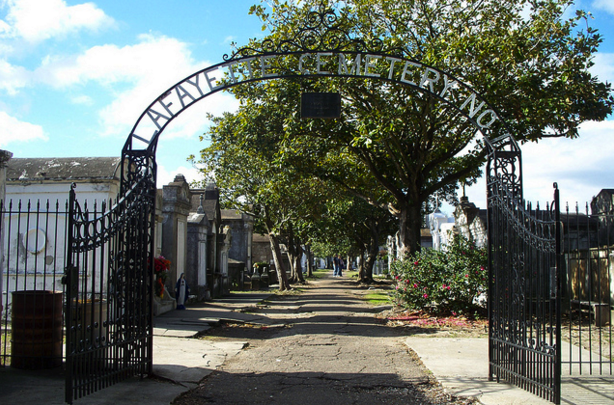 ---
Read about the world's most beautiful cemetery!
---
New Orleans Cemetery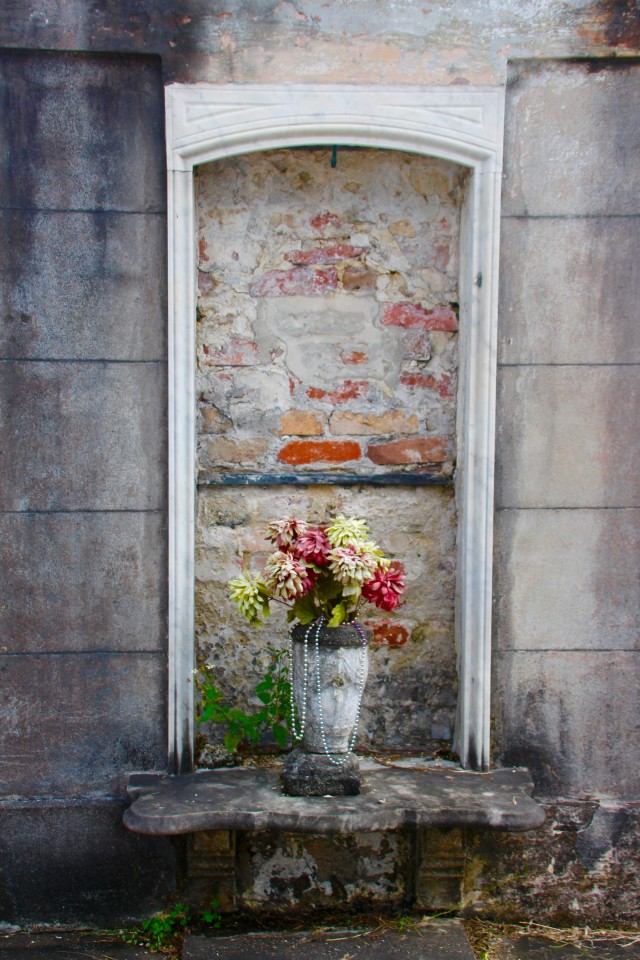 Being in a New Orleans Cemetery reminded me that there are "saints" all around us every day, and now, all 7000 dead spirits from Lafayette Cemetery #1 were surrounding me upon my entrance! The souls are tucked into every crevice and brick stone here.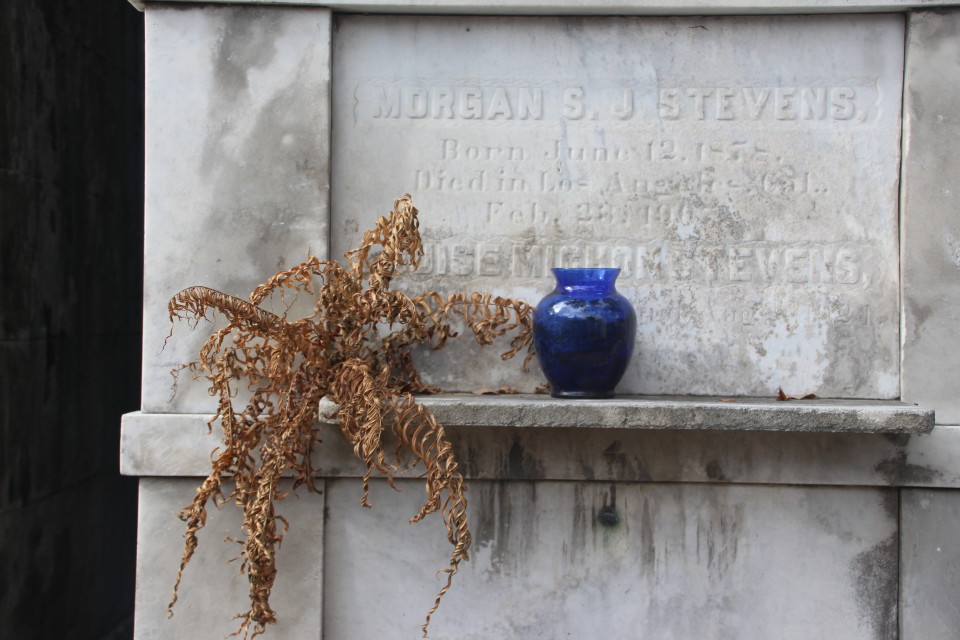 Made up of quite a few of the New Orleans notables, they lie in wait for someone to come for a visit. I would say that the saints of Lafayette Cemetery #1 have hit the jackpot! Being one of the most visited and most famous cemeteries in the USA, they get plenty of action, at least until 2 pm when the gates finally close.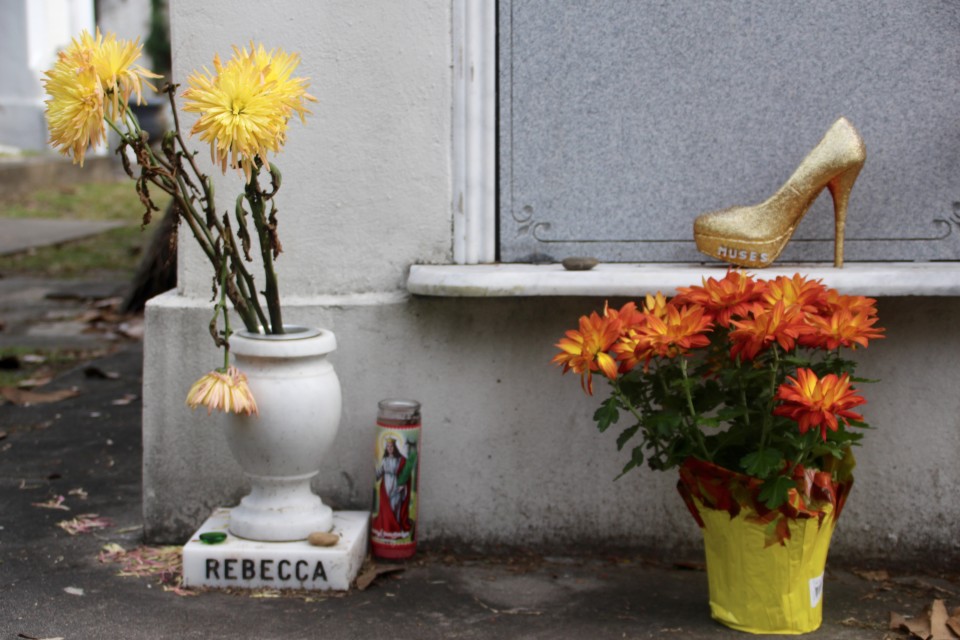 New Orleans Cemetery Burials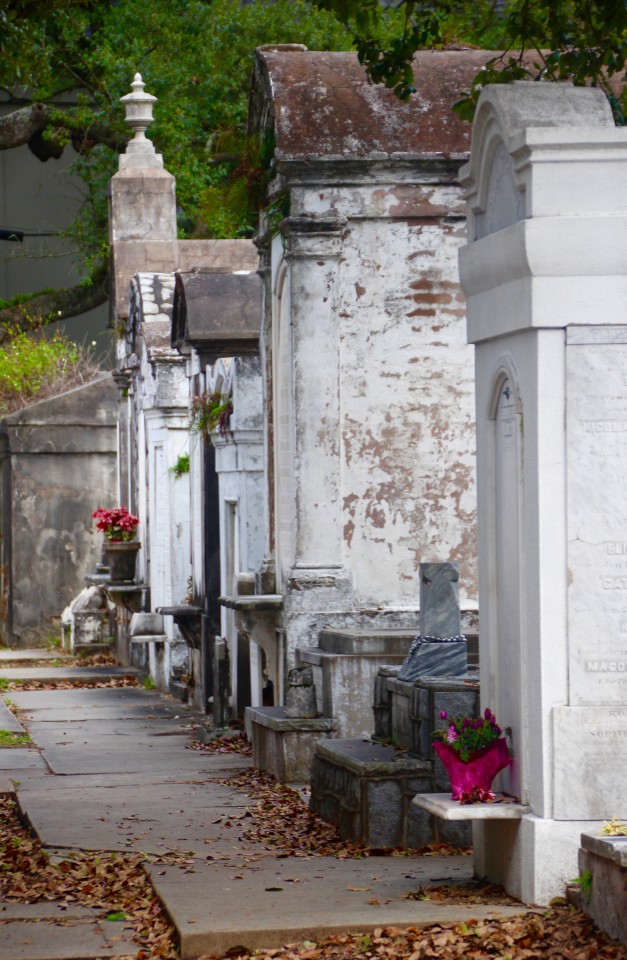 Today was my lucky day to explore the rich history of the southern characters that have been laid to rest here. Truthfully, no visit to New Orleans is complete without taking the New Orleans trolley from the French Quarter to see this saintly place. This is where cemeteries are known for their distinctive aboveground burials and elaborate mausoleums. Lafayette Cemetery #1 is a graveyard where the saint's houses are being cared for by the generations of families that have inherited them, "or not", as many of them are in total or 'near-total' disrepair. Many have been abandoned.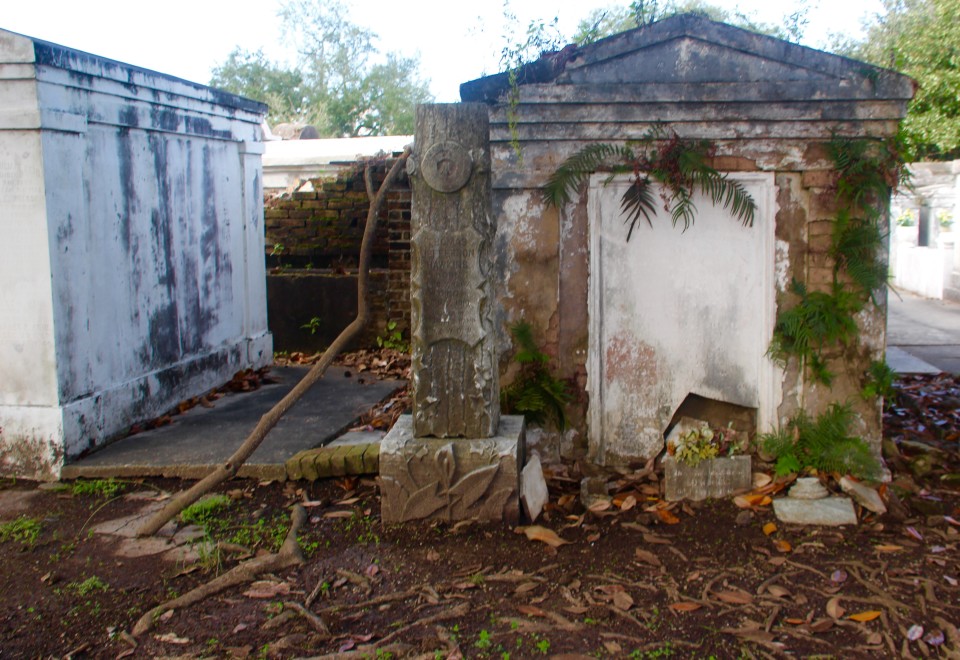 As I walked around the burial ground, I tried to connect with the memory of those souls lying here. How odd it must be to them, to have people on vacation stop by for a visit to see their houses! If it was me, I am sure I would be worried if my house was a mess!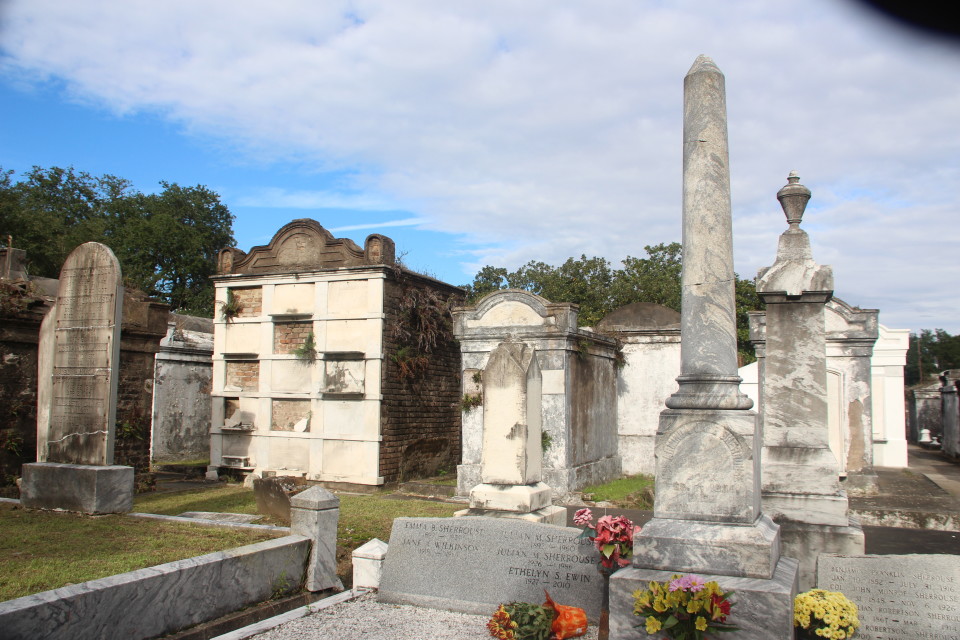 Somehow, my day spent in New Orleans had a pleasant quality about it that is hard to describe, a "je ne sais quoi" feel, in French, literally "I know not what" used circa 1656, and for me describes a perfect day in New Orleans (otherwise known as NOLA.)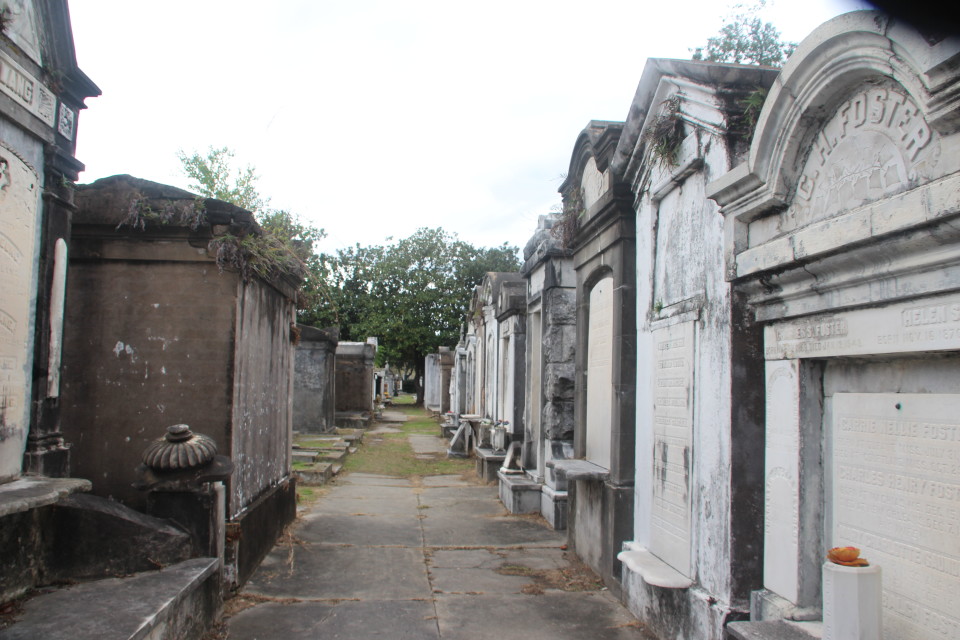 ---
Recommended Reading about Lousiana:
Looking for Diamonds in the French Quarter
King Cakes: Their Origin and Recipes
Foods of Louisiana You Must Try
Chicken on the Run near Lake Charles, Louisiana
---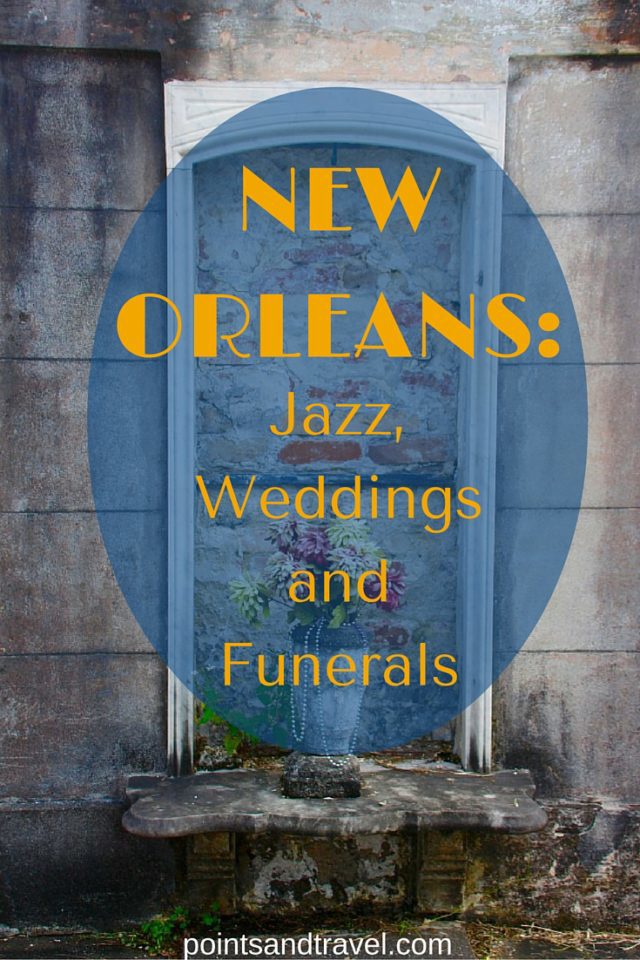 Disclosure: The writer believes in full disclosure and wanted to let you know that this trip was provided by Travelocity. As is common in the travel industry, the writer was provided with accommodations, meals, and other compensation.