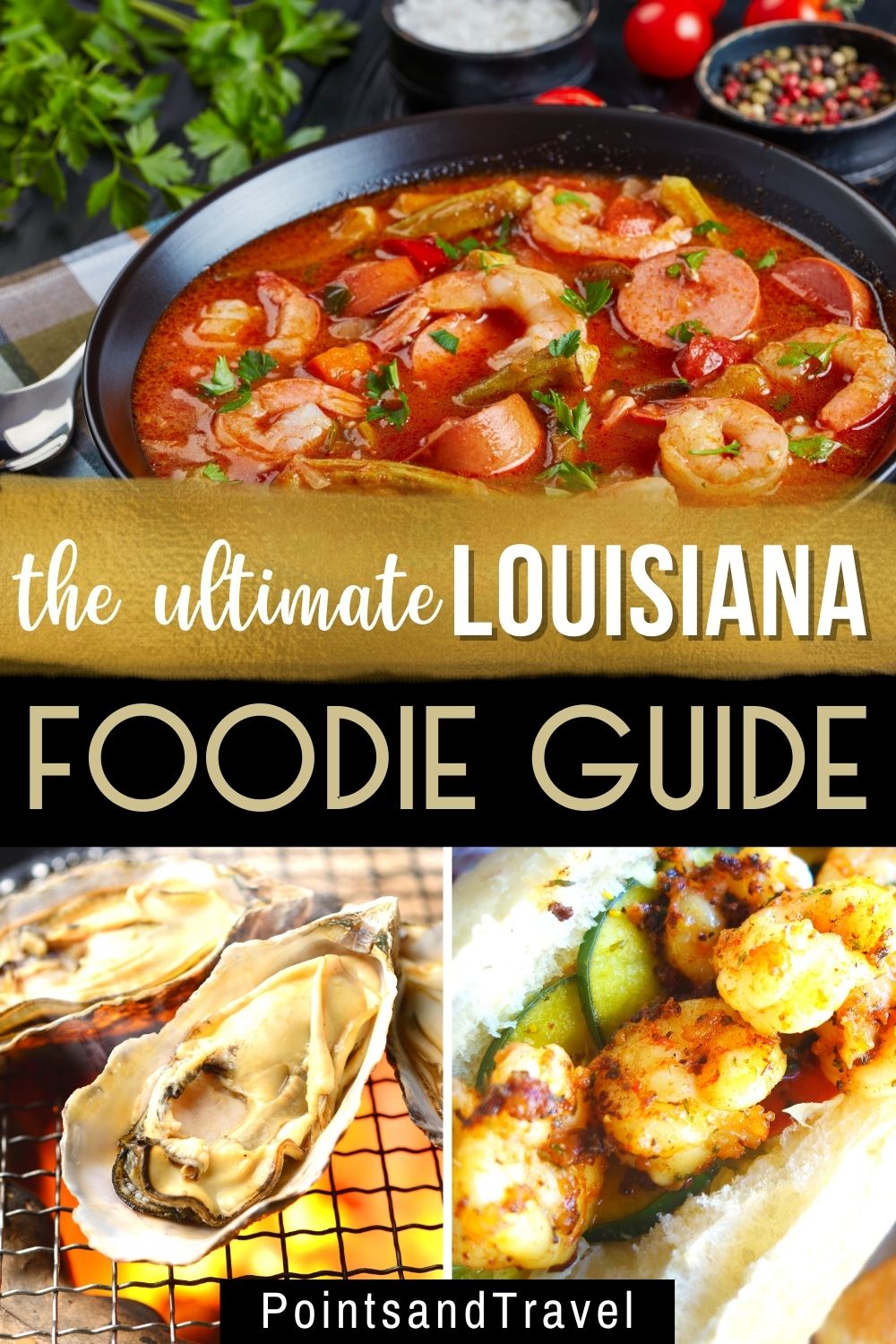 Louisiana is known for many things: music, culture, but most importantly, its cuisine! Louisiana food is often on the spicier side and known all around the world as "Cajun Cuisine". The history of the recipes and foods of Louisiana is an interesting one. There are influences from France, Spain, Africa, and India. However, there are parts of Louisiana that offer a more soul food-like experience. While the Southern parts of Louisiana enjoy Cajun and Seafood dishes, Northern Louisianans prefer smothered meats and greens.
---
Foods of Lousiana!
---

Combined, these flavors make for amazing dishes and now you can cook like a Bourbon Street Chef in your very own kitchen! You can learn what it means to live to eat instead of eating to live. I present to you: Louisiana Cuisine!
Louisiana Food
I recently had an amazing trip to Southwest Louisiana, where mostly all I did was eat! Not exactly, but it sure did seem like it, although Mardi Gras was happening at the same time. My hosts couldn't wait to introduce me to their style of food. After that, it was a trip to New Orleans that took me over the edge!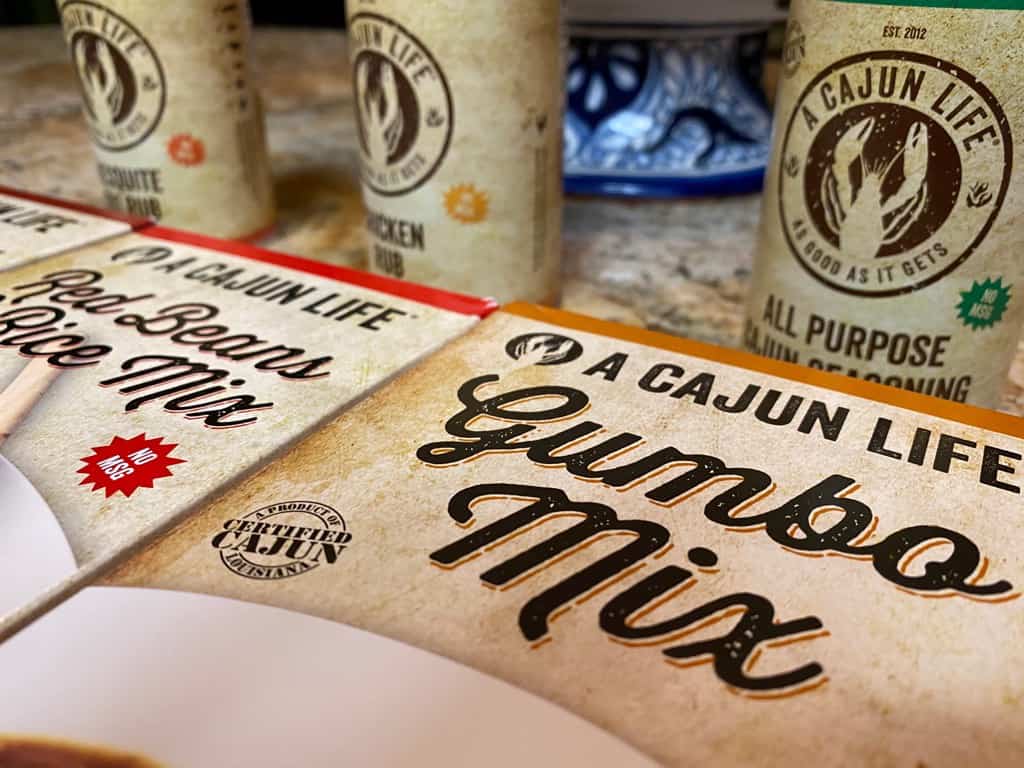 Foods of Lousiana Recipes
Gumbo
Recipe>>>Gumbo |African Bites|a hearty stew thickened with a browned roux, flour, and oil. Mix in okra, filé, and ground sassafras leaves.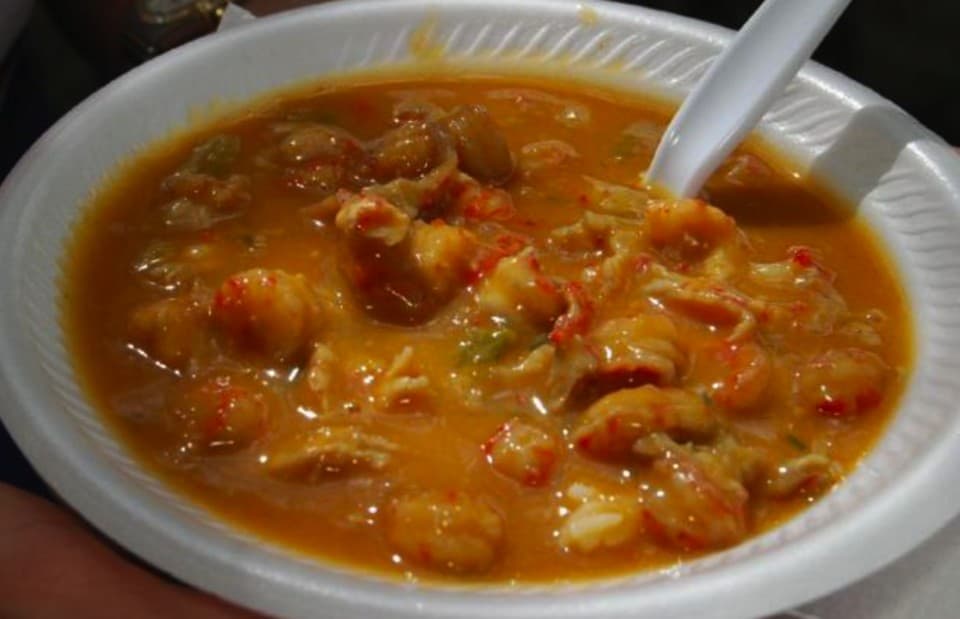 Shrimp Etoufee
Recipe>>>Shrimp Etouffee | Simply Recipes| Etoufee is meat with butter sauce and chopped vegetables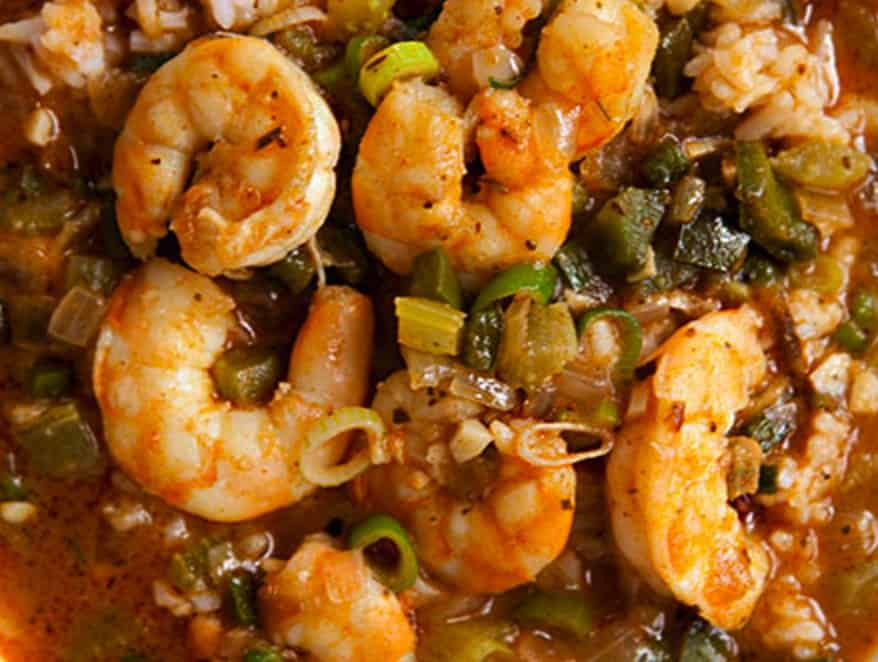 Lousiana Cuisine
Crawfish Monica
Restaurants at Lafayette Square in New Orleans is where you are guaranteed the best bowl of Crawfish Monica. This dish is made with rotini pasta, crawfish meat, creole seasoning, salt, pepper, butter, cream, and wine. The unique name comes from chef Pierre Hilzim, head of the Kajun Kettle Foods, who named this dish for his wife, Monica. If you cannot get to New Orleans to try this dish then bring New Orleans to you by following:
Recipe>>>> Crawfish Monica | Real Cajun Recipes
Turtle Soup
What you just read is exactly what you will get in this Turtle Soup. The star of this soup is none other than turtle meat that is cut into small cubes. This soup is seasoned with butter, beef stock, tomato puree, parsley, and more. This dish is found in the following New Orleans restaurants: Commanders Palace, Criollo, and Muriel's.
Recipe>>>>Commander's turtle soup | Louisiana Kitchen & Culture
Recipe>>>Fried Crawfish Etouffee Balls | Louisiana Cookin
Grillades
Creole cuisine comes into play when cooking up Grillades. This fried dish is made with meats such as beef, pork, or veal and served as a breakfast food over grits. This spicy meat dish is smothered in a rich gravy that has been flavored with tomatoes, onions, peppers, celery, spices, herbs, and wine. If you want to eat a plate of grillades for brunch, then check out Luke's in New Orleans.
Recipe>>>New Orleans Dirty Rice | Just a Pinch
Recipe>>>Jambalaya | Gimme Some Oven| a seasoned rice dish made with meat or seafood.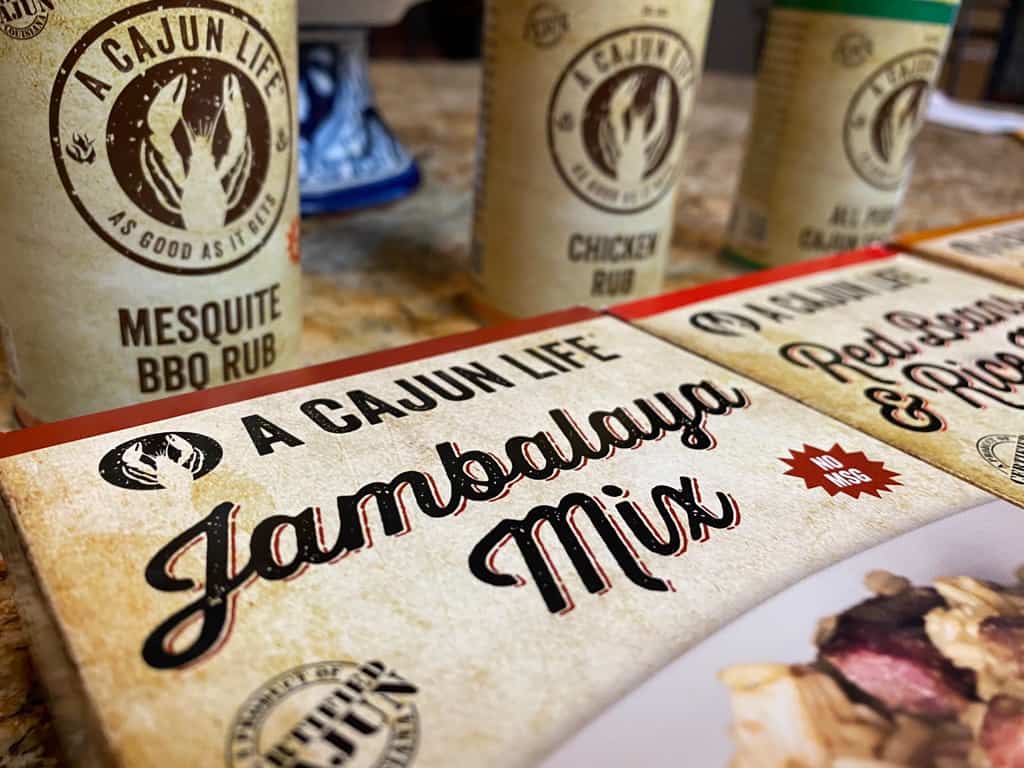 Foods of Lousiana
Ya-Ka-Mein
Although the name sounds Chinese, Ya-Ka-Mein actually originated in New Orleans, Louisiana. Often pronounce Yakamee this dish is a staple at many Creole and Cajun restaurants throughout Louisiana. It consists of stewed beef, noodles, onions, and a hard-boiled egg. If you are visiting a Cajun restaurant then you might have some chili powder added to your dish. This is to give it heat and an extra punch! This dish has become so famous and wanting that it is also served in restaurants in Canada, Virginia, and Pennsylvania.
Char-grilled Oysters | Desire Oyster Bar | New Orleans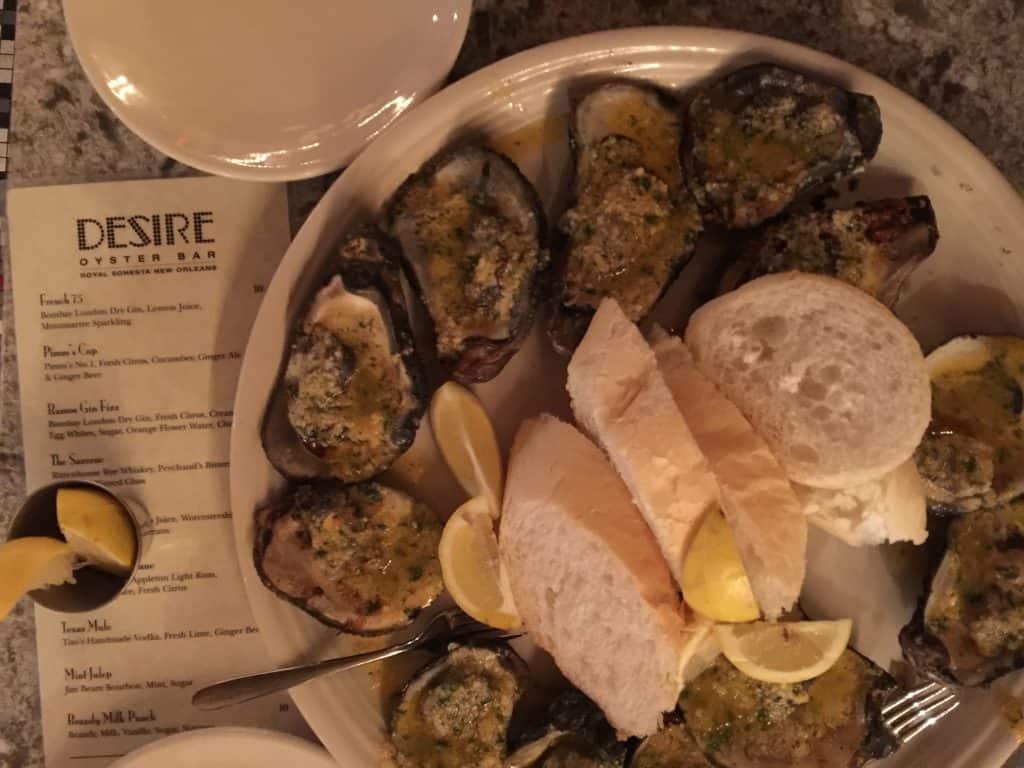 These things were to die for. In fact, I think I went to Desire Oyster Bar in New Orleans three times in one week, just have these juicy fellas – a dozen oysters that have been grilled and soaked in a herb and lemon butter garlic sauce with melted cheese and a side of soft, white bread to soak up this goodness! Perfection! You can find them on Bourbon Street!
Recipe>>>Chicken and Sausage Jambalaya | The Speckled Palate
Recipe>>>Chicken and Dirty Rice | The Chunky Chef
Crawfish Etouffée Pistolettes |Pistolettes are fried stuffed bread rolls
Lousiana Dishes
Po' Boy
If you are in the mood for an authentic New Orleans sandwich, then look no further than the Po'boy, also known as a "poor boy". In the 1970s, the po'boy became a popular sandwich in Louisiana. This dish is made with a meat filling (often roast beef or seafood), lettuce, tomatoes, pickles, and mayo, which are all gathered together in between a New Orleans French bread. The Oak Street Po'Boy Festival is an annual festival that showcases these sandwiches from food vendors in the state. There is also an award given to the best sandwich of the day.
Recipe>>>Beer Battered Shrimp Po Boy | White Bits Kitchen
Cochon de Lait
Italians are the only ones who have incorporated their food into Louisiana cuisine, the French have their hooks on the Cochon de Lait, which translates to the suckling pig. This dish comes from a marinated pig which is pit-roasted and then sliced thin and added to a po'boy with gravy. There is an annual Cochon De Lait Festival in Mansura, Louisiana that has been cooking this dish for almost 50 years.
Red Beans and Rice
Recipe>>>Red Beans and Rice | Kalyn's Kitchen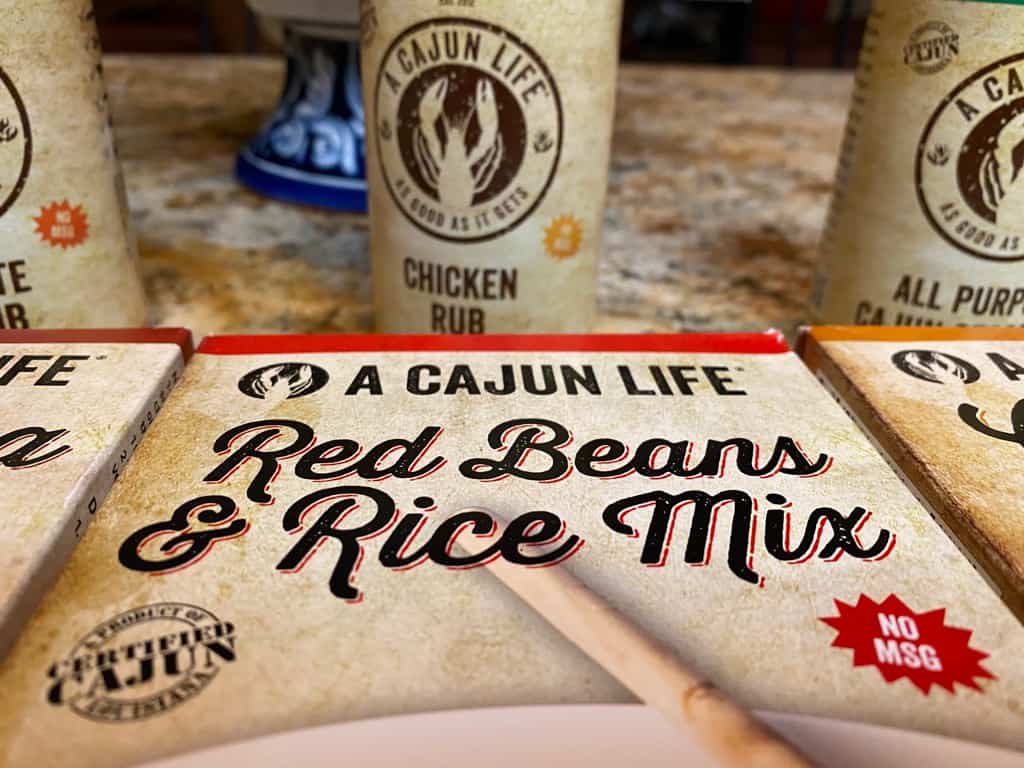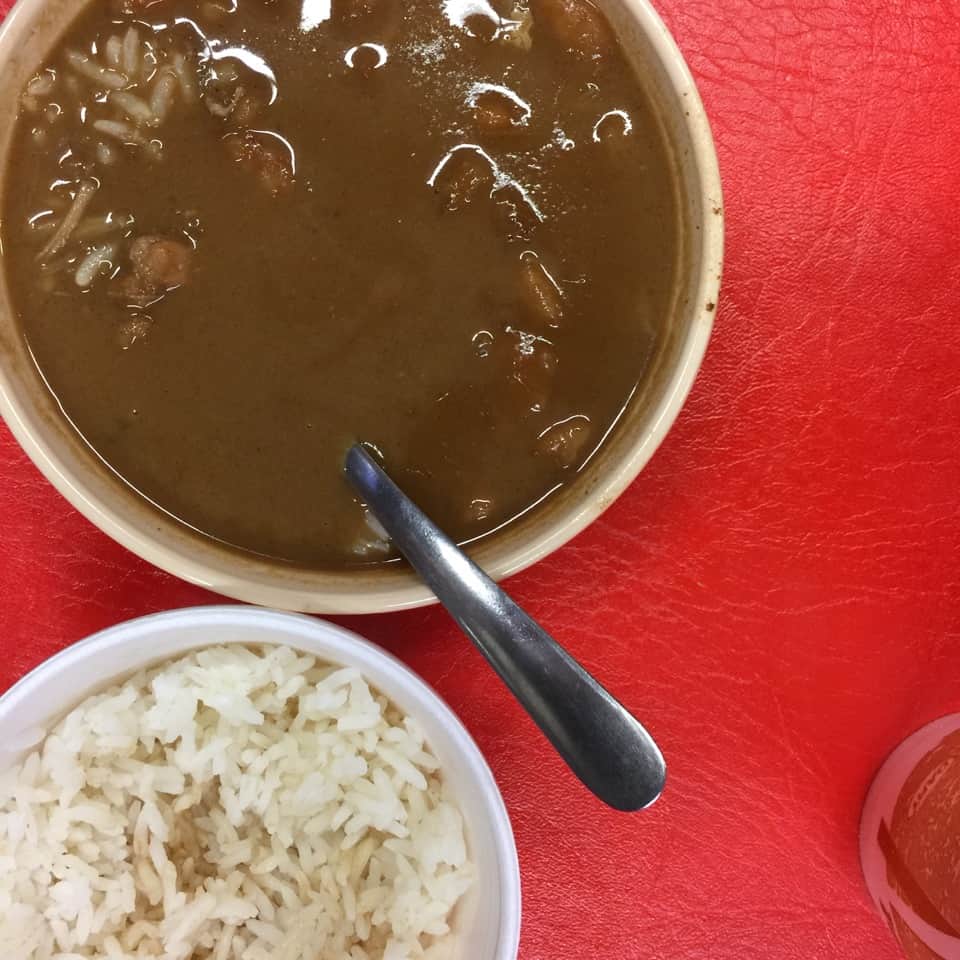 Cracklins
You might not see Cracklins in many places in the USA, but you can bet your bottom dollar that you will find plenty in Louisiana. Cracklins are fried poky belly nuggets that have been tossed around in a special mix of sea salt, brown sugar, garlic and onion powder, black pepper, and cayenne pepper. Each bite of cracklins will give you a combo of chewy meat, crunchy skin, and soft fat. The best places are Louisiana to eat cracklins are either at Andre's Cajun Cracklins in Port Allen or the Best Stop Supermarket in Scott.
Louisiana Rubs
Mesquite BBQ, Chicken, and All-Purpose Cajun Seasoning Rubs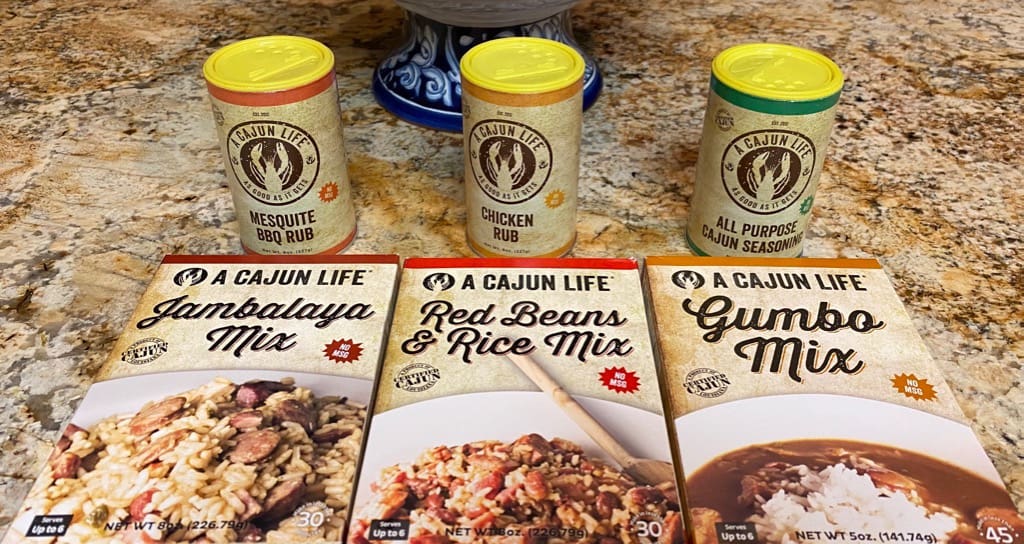 Louisiana Seafood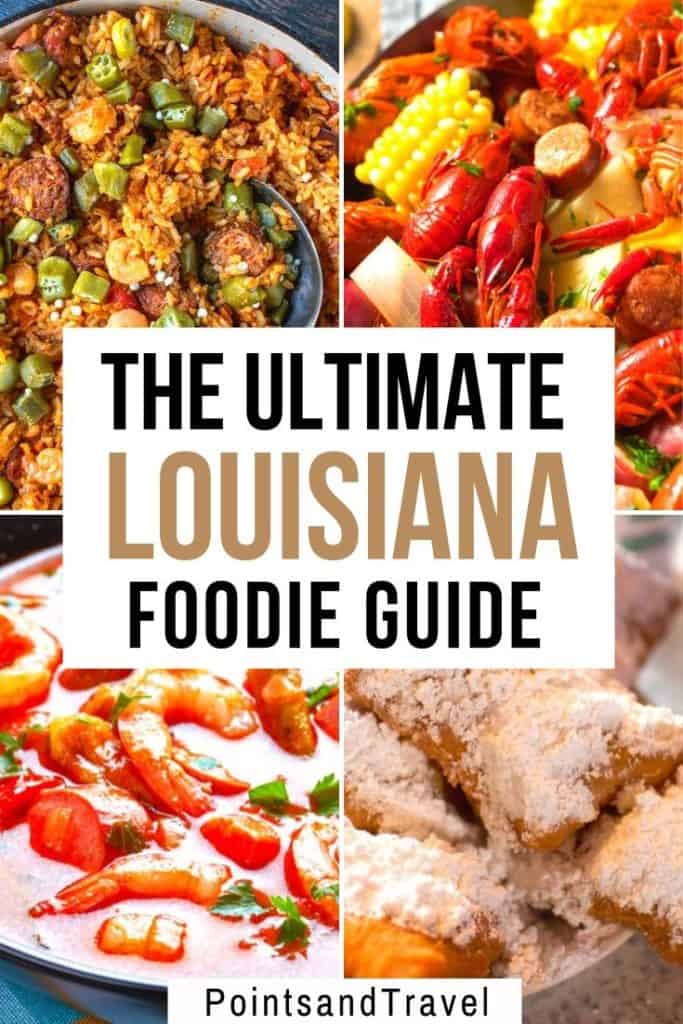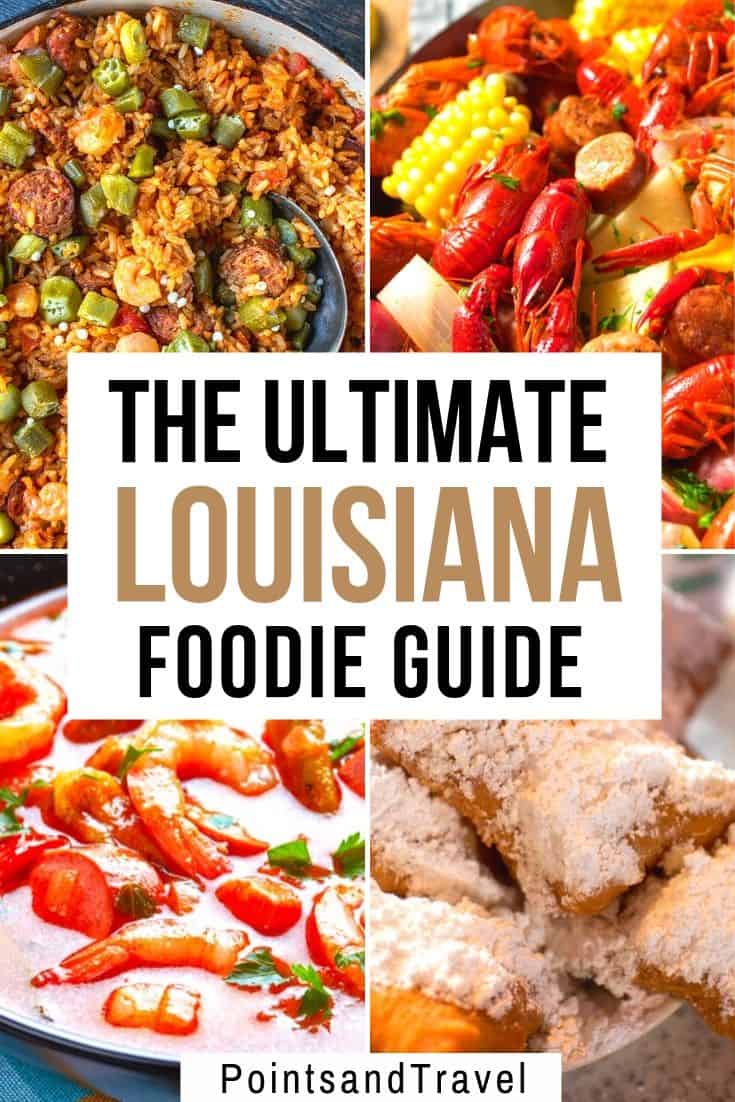 Lake Charles' Seafood Palace
My first dinner of crayfish in Louisiana was at a place called Seafood Palace in Lake Charles. The place was packed with people for their down-home style of Louisiana cooking or to be more specific for massive amounts of crayfish! Apparently, late February is the perfect time for fresh crayfish. They are also known by many other names: crawdads, Crawdaddy's, crawfish, ecrevisse, langouste, rock lobsters, sea crawfishes, and spiny lobsters. Boiled crawfish is a "must eat" for seafood lovers in Louisiana!
Crayfish | Seafood Palace – Lake Charles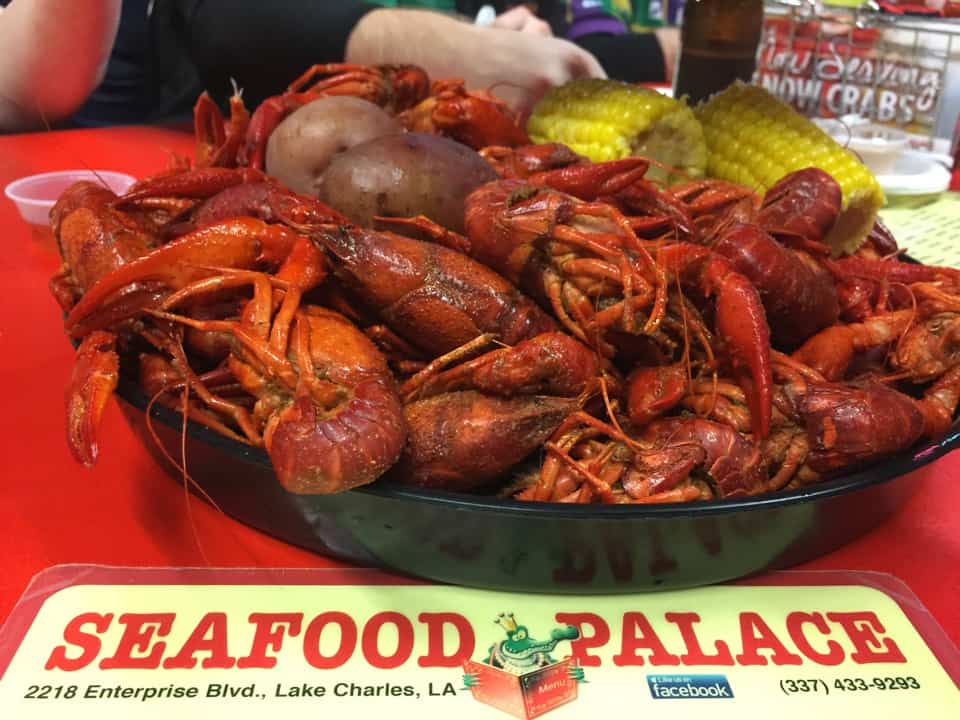 Crawfish Boil
The only way to eat a Crawfish Boil is to get down and dirty by using your hands to eat. In order to make this dish, you need a large pot that can hold up to 80 quarts. This boil consists of crab boil packets, salt, lemon, bay leaf, hot cause, corn, potatoes, onions, mushrooms, and of course crawfish. Louisiana is the best place for crawfish boils because it hosts several events dedicated to this yummy dish such as the Breaux Bridge Crawfish Festival and an annual "Crawfest" at Tulane University.
Recipe>>>>Lousiana Crawfish Boil to make your own crawfish boil for your next pot luck event!
Famous Foods of Louisiana
Fried Green Tomatoes
Fried Green Tomatoes are more of a southern Louisiana delicacy which is made from young, unripened red tomatoes. They are typically fried and breaded in cornmeal in the South, but Louisiana has its own version by adding Shrimp Remoulade! Basically, the tomatoes are smothered in the remoulade sauce (which is mayonnaise and dijon mustard with the spices of paprika, cayenne pepper, garlic, and Cajun-style hot sauce. Then the shrimp are added. This is all poured on top of the green battered tomatoes.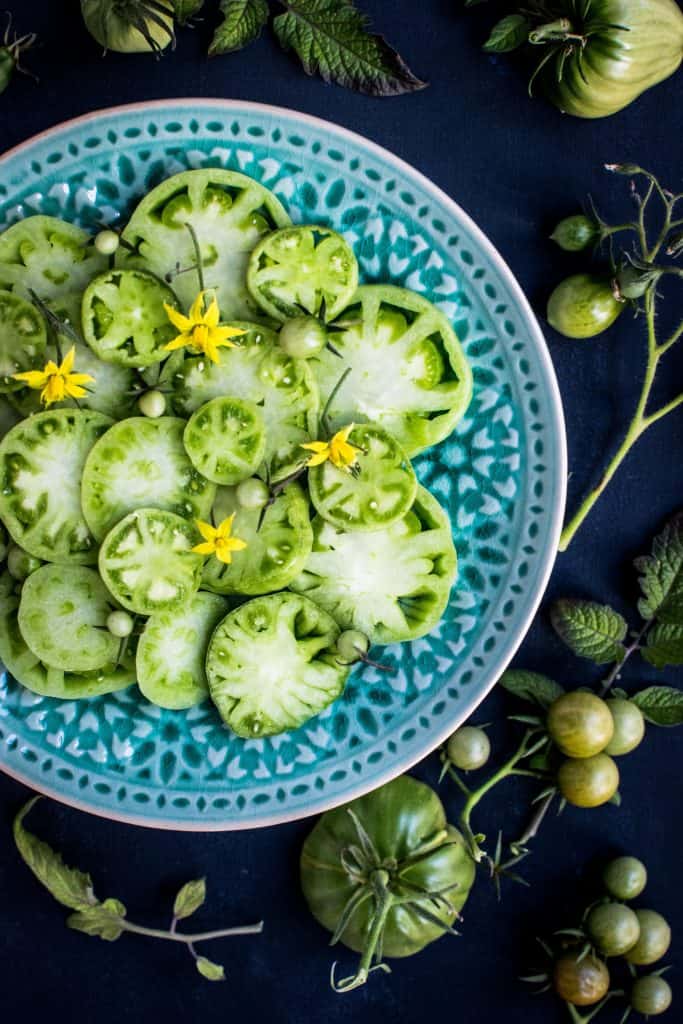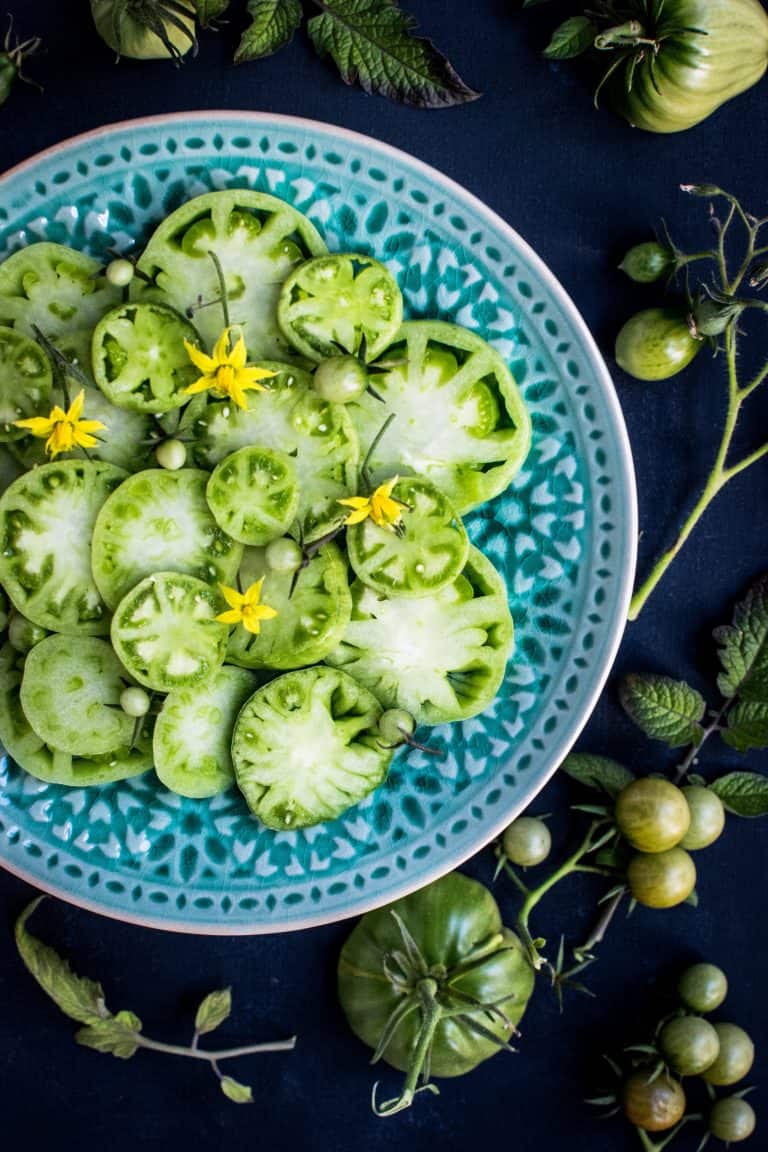 Food of Lousiana Recipe>>>Crawfish Pasta | WWOz
Boudin
If you are in the mood to try a Cajun sausage then you will want to eat a Boudin, which is often found in Southern Louisiana. This sausage is usually grilled or poached and served with rice and vegetables. Several types of meat such as chicken, shrimp, crabs, quail, turkey, rabbit, and even alligator are used to make these unique sausages.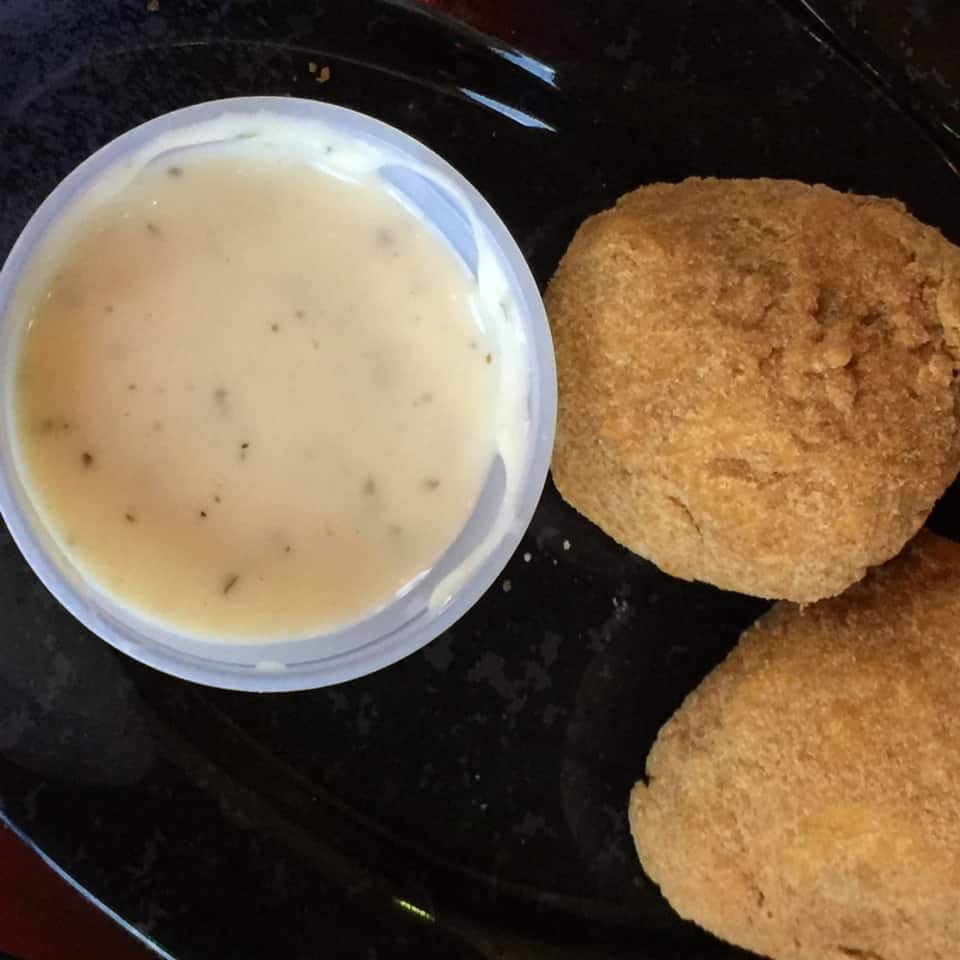 Recipe>>>Boudin Balls |Allspice| is a spicy rice and meat sausage.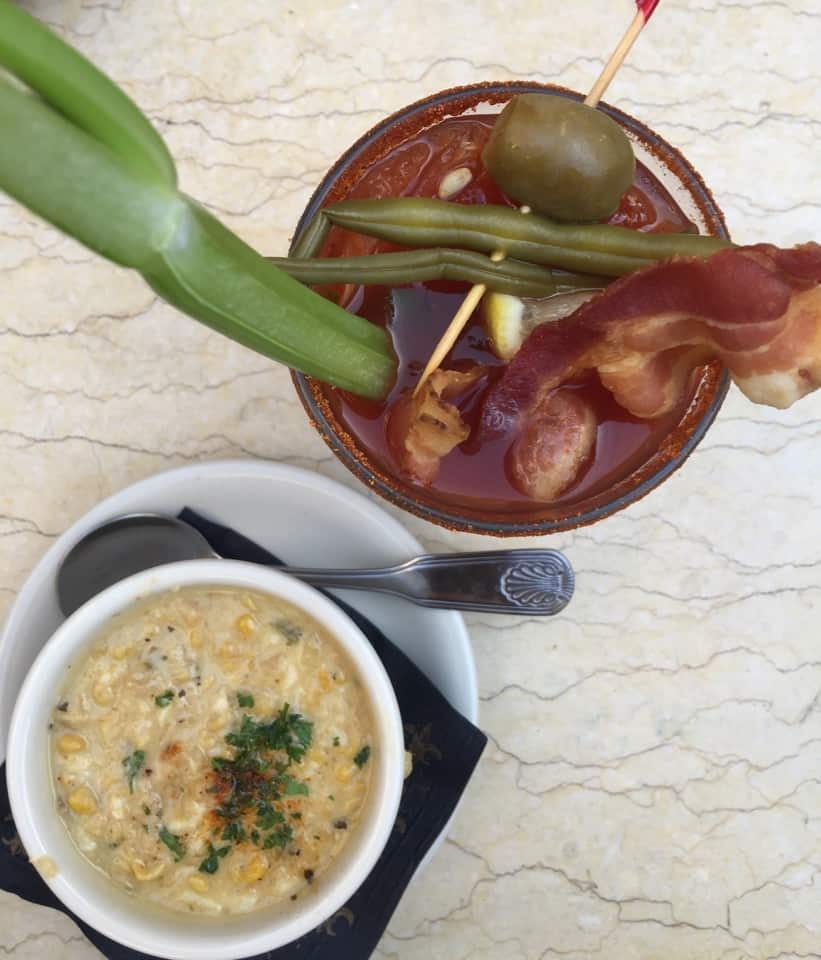 Corn Crowder with a Bacon Bloody Mary
Recipe>>>Bourbon Chicken | Kitchen Trials
Recipe>>>Jump Lump Crab Cakes | Order right here at LA Crawfish
Recipe>>>Creole Shrimp with Garlic and Lemon | Food & Wine
Recipe>>>Cajun Shrimp with Chipotle Mayo | Favorite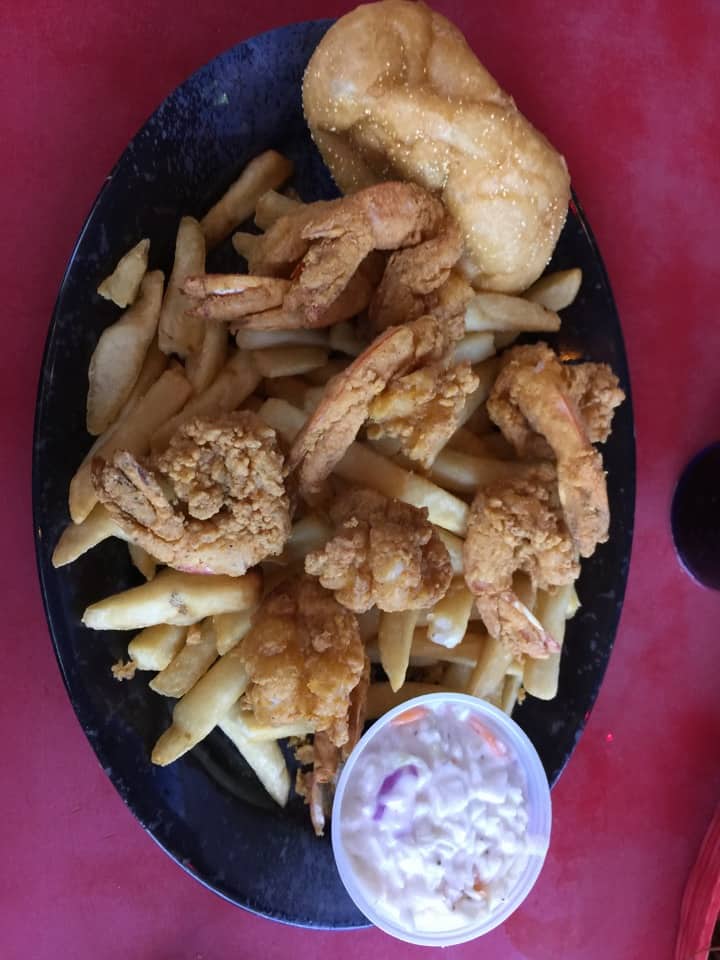 Here are a few more Lousiana Dishes that are Insanely Good
Recipe>>>Oven-Baked Hot Wings | Deep South Dish
Muffuletta
Hailing from the beautiful island of Sicily, the Muffuletta is a popular sandwich in Louisiana. During the early 1900s, Italian immigrants were looking to add some of their cuisines to the New Orleans culture and that is when the muffuletta made its first appearance at the Central Grocery Co. This sandwich is made with Italian bread, salami, ham, mortadella, provolone, and Swiss cheese. It is then topped with a giardiniera, also known as an olive salad. Which includes cauliflower, celery, carrots, garlic, and oregano.
The best place to eat this mouth-watering sandwich is at the home of the original muffuletta, Central Grocery, 923 Decatur St. In New Orleans. And you will be happy to know that they can ship it pretty much anywhere overnight and have all the fixins' for it as well. So you can always have a muffuletta!
Recipe>>>Muffuletta Sandwich | The Spice Kit Recipes
Recipe>>>Andouille Sausage Skillet Pasta | Damn Delicious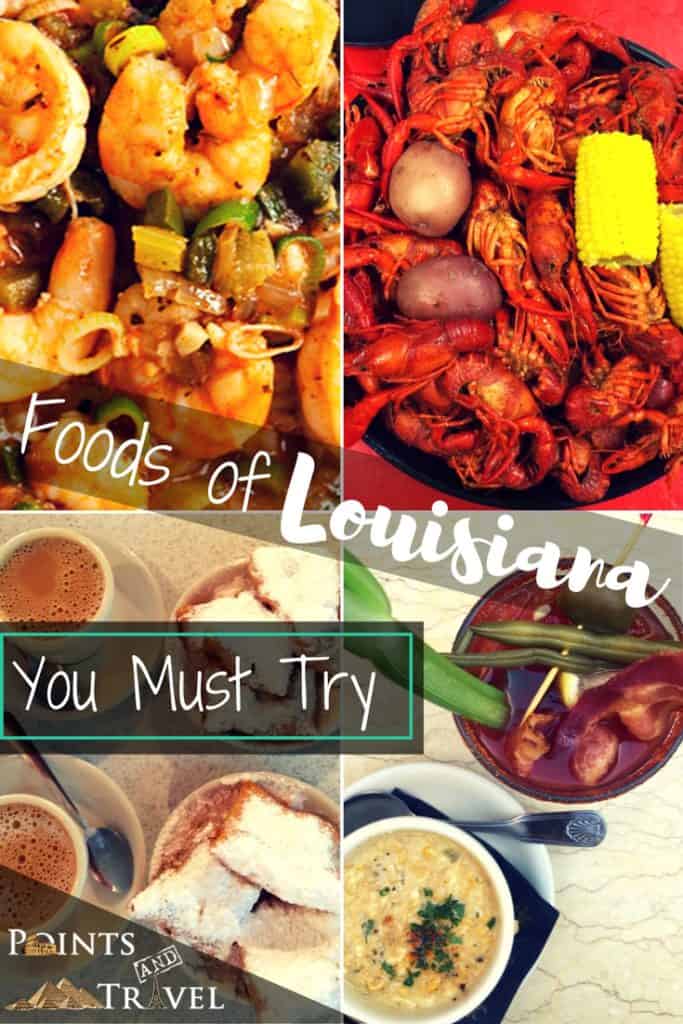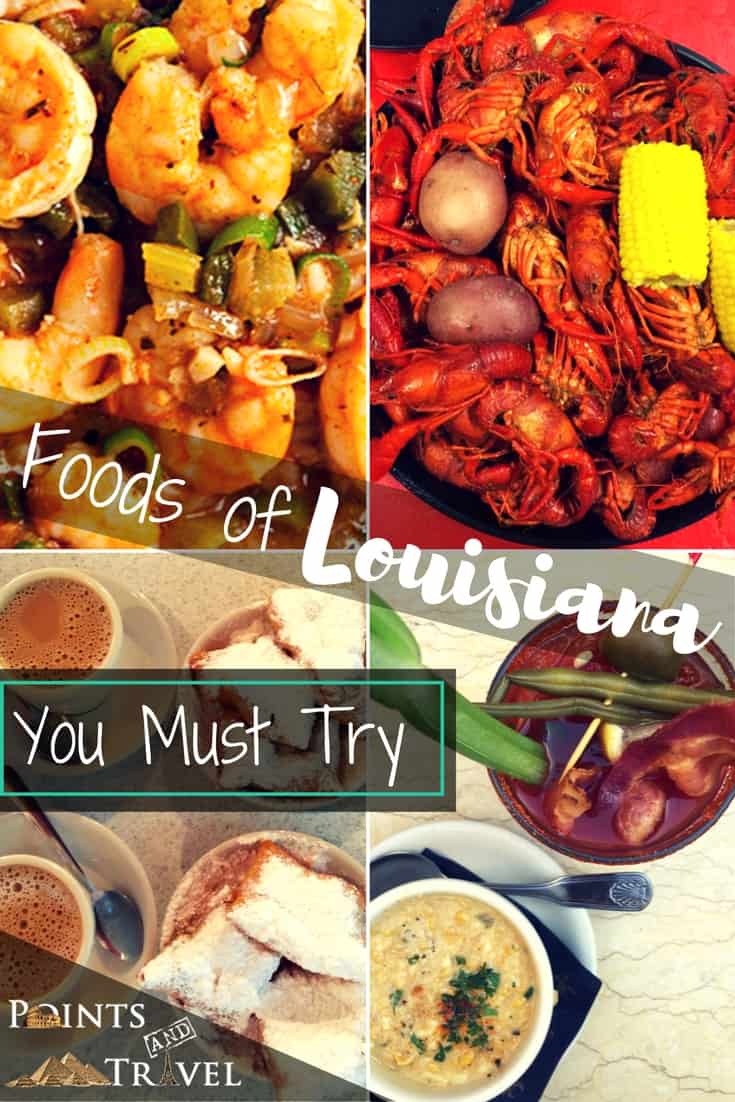 Blackened Fish
Although we associate blackening with Cajun cuisine, it is relatively a new concept that starting appear less than 40 years ago. The best-blackened dish to eat in Louisiana is the Blackened Fish. The secret to getting the perfect blackened dish is to mix the right of seasonings, butter, and high heat. Chef Paul Prudhomme's blackened fish filets have been a staple dish in Louisiana.
Recipe>>>>Chef Paul Prudhomme's Blackened Fish Filets if you want to make your own dish at home.
Fish Fry
Speaking of a fish fry, it is no surprise to see another Cajun dish on this list because Louisiana loves their spices. The Louisiana Fish Fry is a go-to meal that almost every Louisiana restaurant will have on their menu. Different fish such as trout, catfish, or redfish, can be used to make this dish. Once the fish is cut into filets, there are battered in seasoning, bread crumbs, and hot sauce.
Recipe>>>>Lousiana Classic Fish Fry if you want to try your hand at this dish.
Louisiana Desserts
King Cake
Where the King Cake is King at Gambino's
Recipe>>>King Cake | PointsandTravel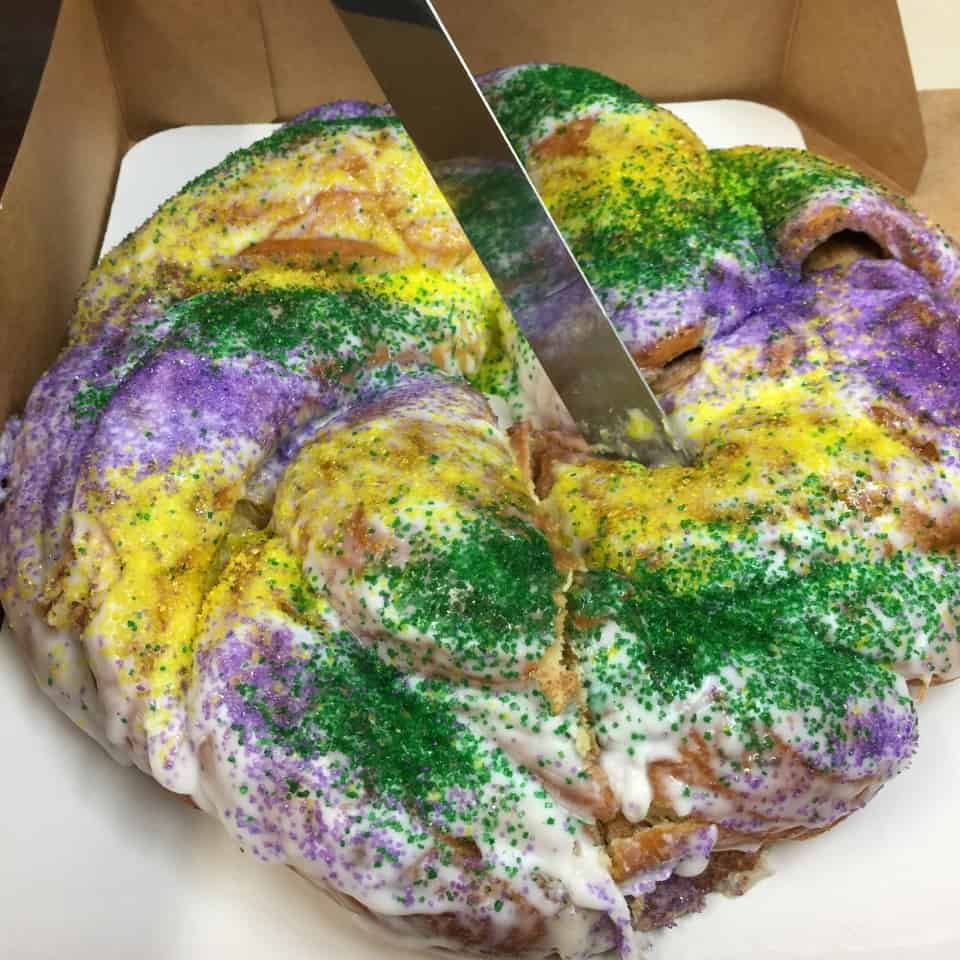 Doberge Cake
Trying to give the King Cake some competition and originating in New Orleans, the Doberge Cake is one of the more popular desserts in this city. This scrumptious cake was created in 1933 by Beulah Levy Ledner. This cake is divided into four parts: the cake, custard, buttercream frosting, and ganache (for the topping). Some of the ingredients used to make this cake include eggs, milk, lemon juice, sugar, cocoa powder, and vanilla extract.
Recipes>>>>New Orleans Doberge Cake | All Recipes
Beignets
Best Lousiana Food Recipe>>>Beignets | Seed at the Table
There is nothing quite like a beignet – pronounced "ben-yay", especially at the famous Cafe du Monde in New Orleans. The texture is similar to a modern-day donut, except they are square and puff up when fried. They are best served warm with a cafe au lait. We loved them so much we bought a few boxes of dough to make them for ourselves at home!
Recipe>>>Louisiana Crunch Cake | Blog Lovin
Bananas Foster
One of the best New Orleans desserts is Bananas foster. For the best one in town, be sure and go to Broussard's Restaurant during an offering of a Jazz Brunch. This dish puts on quite a show as the waitress prepares it in front of you! Composed of bananas and vanilla ice cream and a to-die-for sauce of butter, brown sugar, cinnamon, dark rum, and banana liqueur. It will be lit on fire using a cooking technique called a flambe.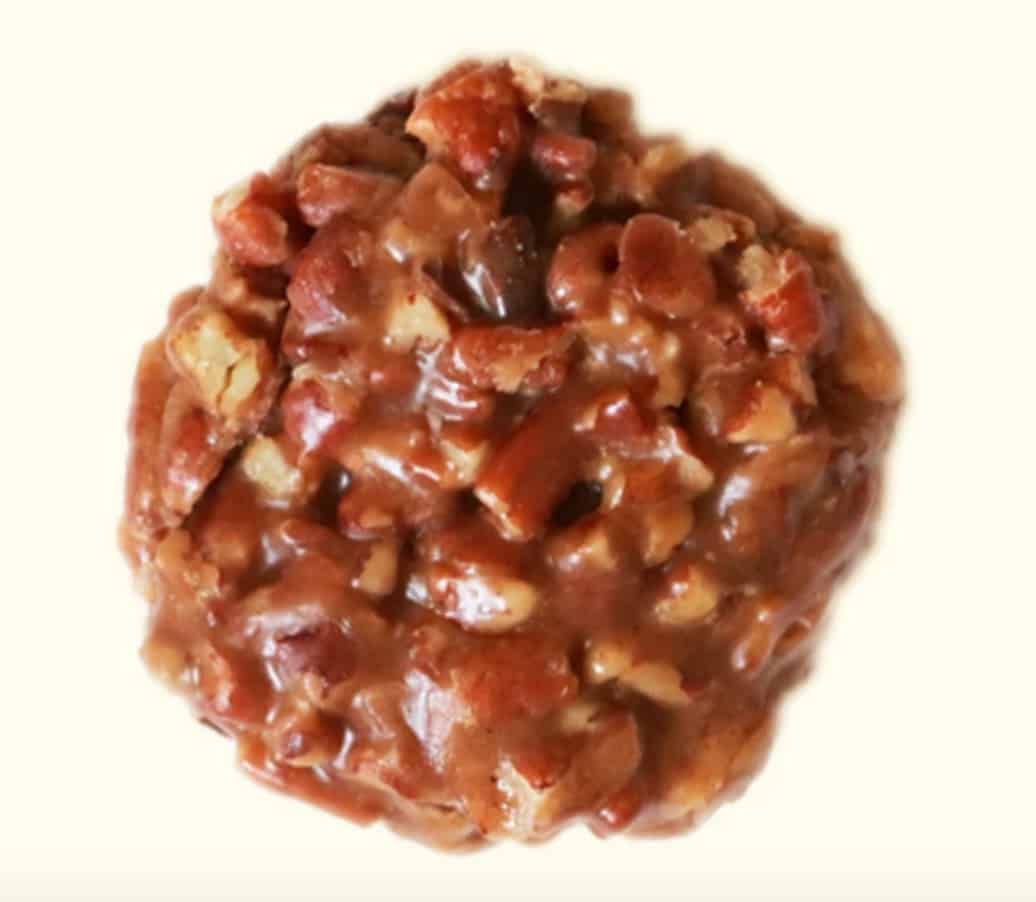 Pralines
Oh, and don't forget Pralines! Those pecans-soaked caramelized sugar treats! Coming from the old world, they were once snacks of Kings in France and were originally thought to be almonds instead of pecans. The original recipes contained brown sugar and nuts, but now recipes include butter, milk, and vanilla flavorings. I can still remember eating these as a kid, and my mother loved them. Just looking at that photo brings back childhood memories!
The combination of pecans, sugar, cream, butter, and vanilla to make pralines is absolute perfection. Louisiana pecan pralines are a staple candy in this Southern state. The first bite of this praline will have your taste buds running wild as you eat through the creamy and butter praline. The best places in New Orleans to get these pralines are Laura's Candies, Aunt Sally's Praline Shop, and Southern Candymakers.
Louisiana Cocktail Concoctions
After all that food and desserts, I am sure you will want one of these!
Tequila soaked gummy worms from Miss Doris…
Her laughter is contagious and she dishes out gummy worms like no other.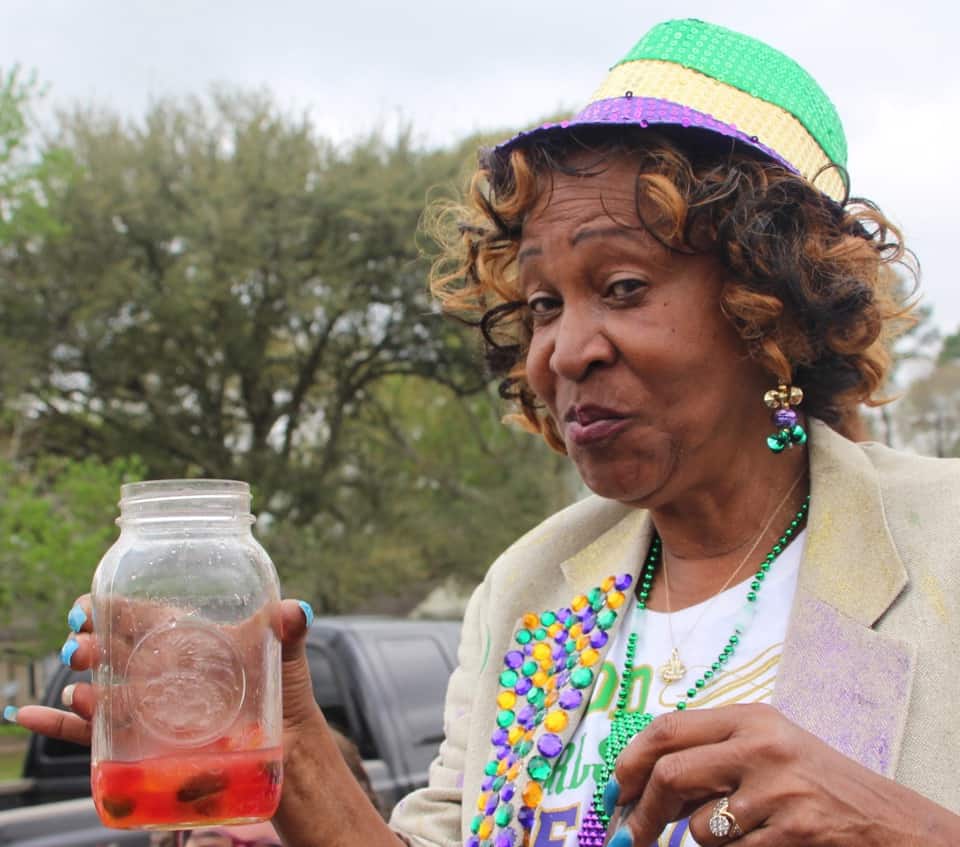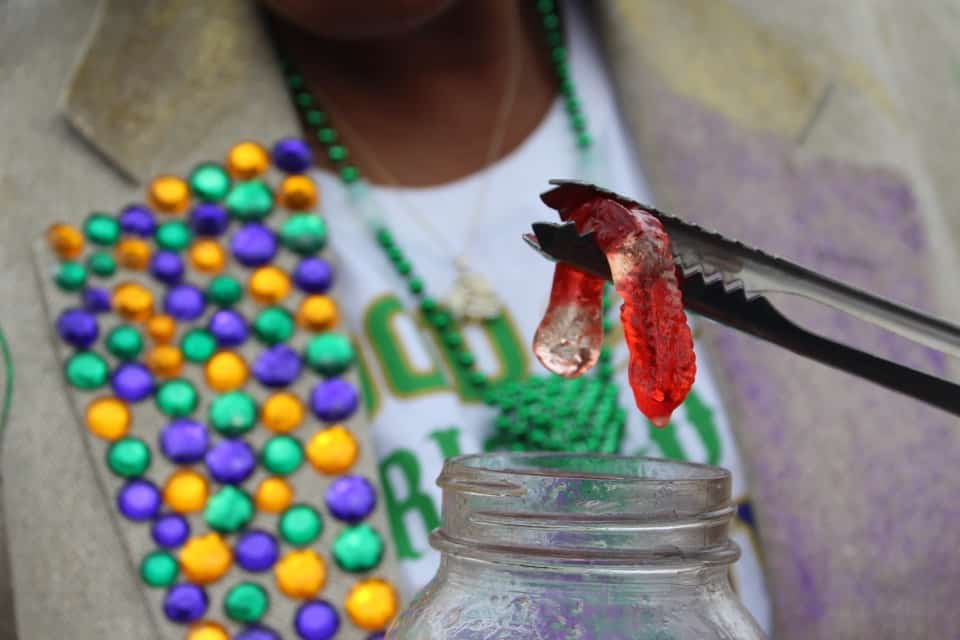 But What are the Most Popular Foods?
I would say that gumbo, muffuletta, etouffee, po'boy's, red beans, and rice, as well as jambalaya, are the most popular foods in Louisiana. As far as meats go: seafood, crawfish, shrimp, crabs, oysters, and catfish ranked right up near the top.
Are you hungry yet? I bet you can't finish reading this article without drooling all over yourself!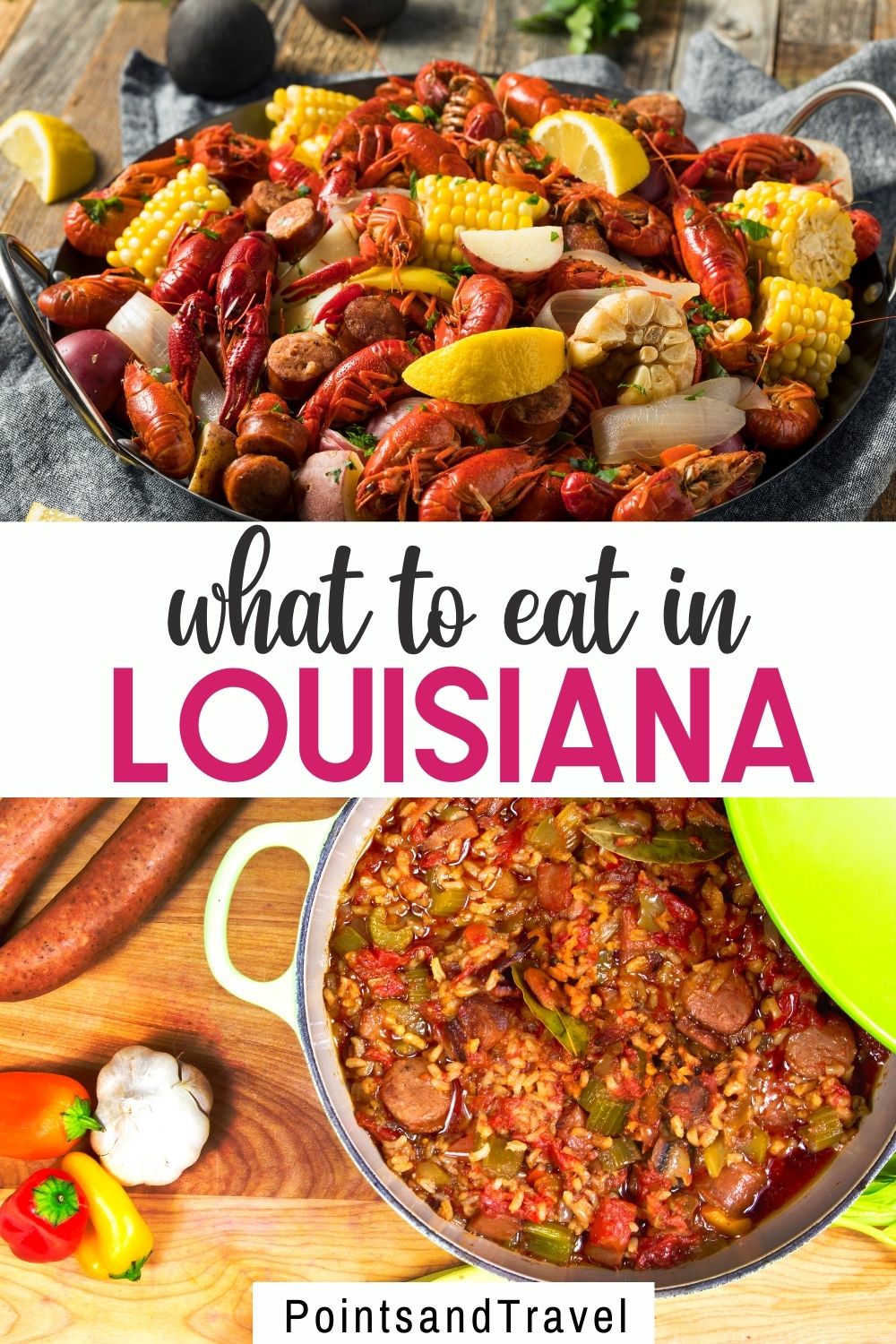 Recommended Reading about Lousiana:
Chicken on the Run near Lake Charles, Louisiana
New Orleans: Jazz, Weddings, and Funerals
Looking for Diamonds in the French Quarter
---
Recommended Reading about Other Culture's Food
Guyanese Food: 21 Guyana Dishes You Should Try!
Jamaican Desserts – Black Cake, Rum Cake, and More!
25 Traditional Greek Foods You Must Eat!
---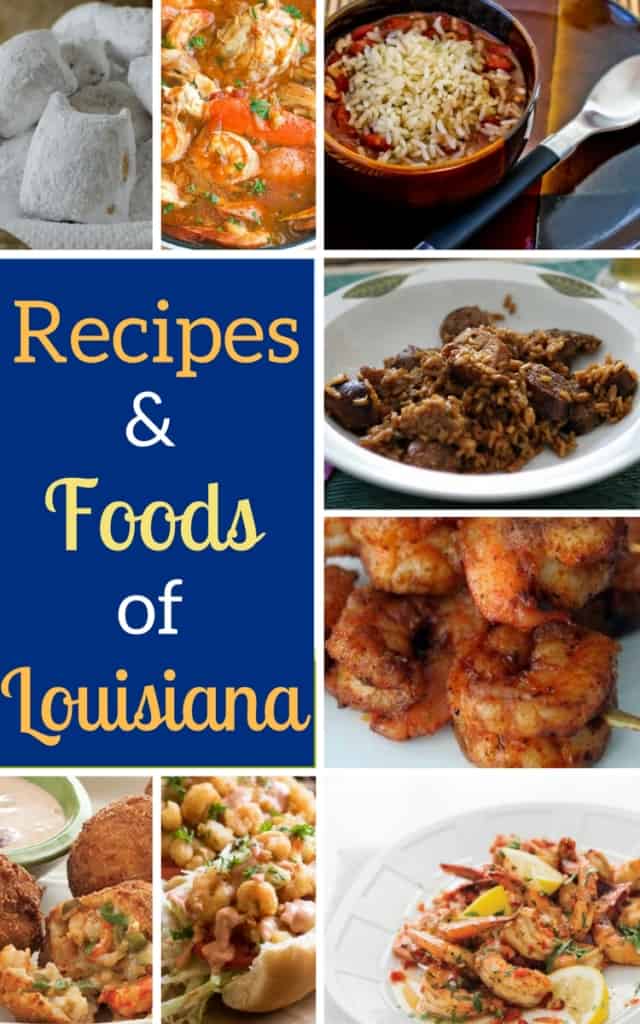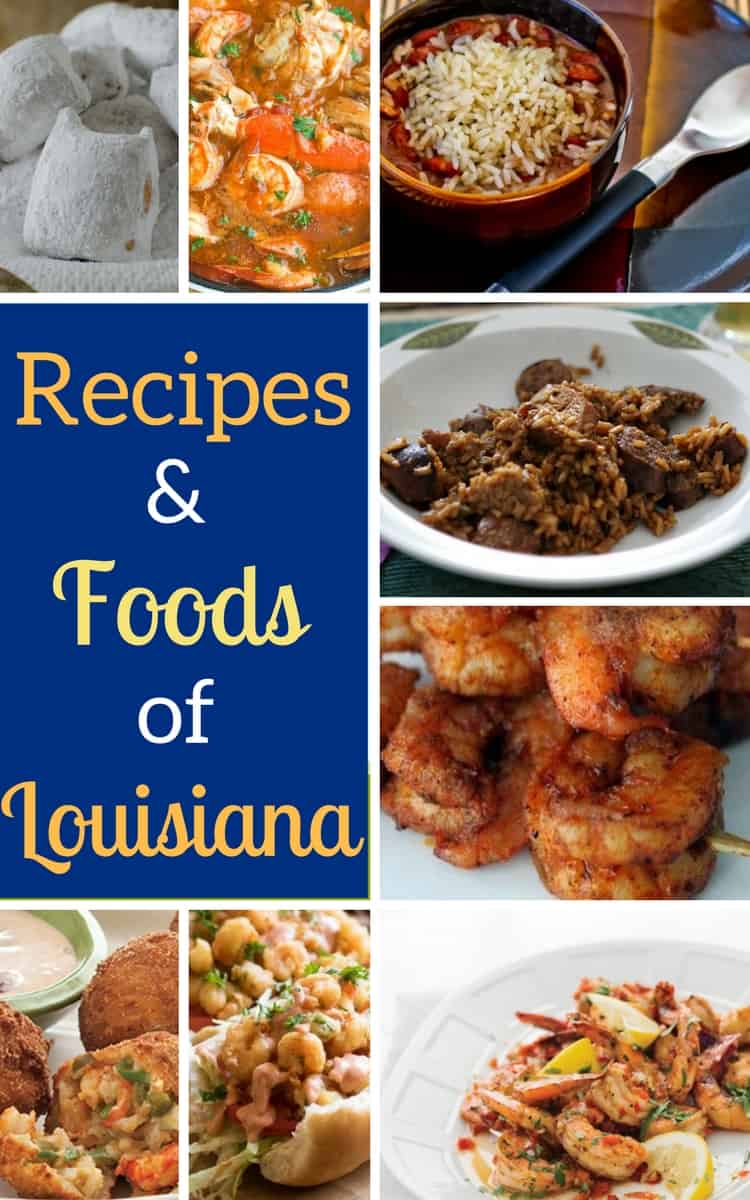 You may also like:
Food, Friendship, and Wine in Italy
Disclosure: The writer believes in full disclosure and wanted to let you know that this trip to Louisiana was sponsored. As is common in the travel industry, the writer was provided with accommodations, transportation, meals, and other compensation.