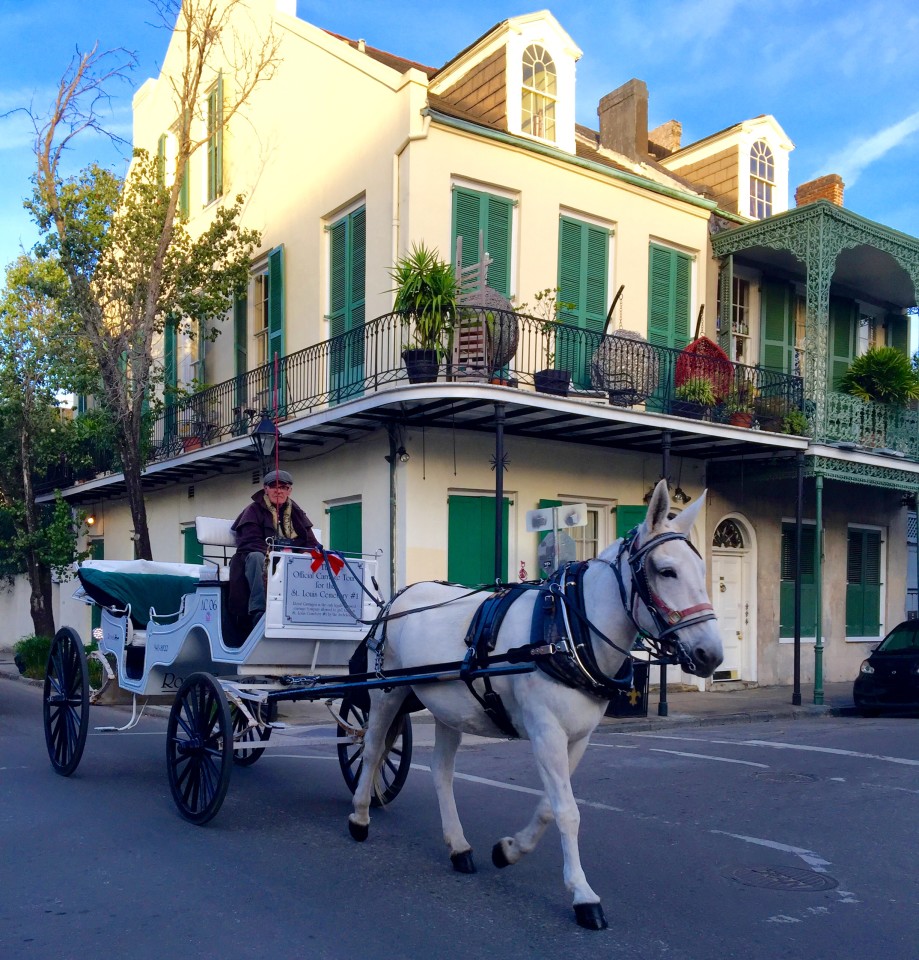 I was with my girlfriend over on Royal Street in the French Quarter at the diamond store. She's from Baton Rouge, Louisiana, so when I sent her a message I would be visiting New Orleans and that I was looking for the best things to do in New Orleans and boutique hotels in New Orleans, she immediately went to work and came up with a fantastic list of things to do in New Orleans and places to stay.
Here is her list for New Orleans Things to Do:
Cooking demo at Louisiana School of Cooking — we will need to sign up online $28/person and tomorrow's demo is Gumbo, chicken creole and pralines. (her: pretty fun)
Tour the 160-year-old Antoine's Restaurant (me: did this and it was worth it)
Hit up the St. James Cheese Company for an afternoon cheese plate and wine
Head over to 3 Muses on Frenchman Street for an afternoon of tapas, music, and a drink (her: not sure if they'll have someone playing in the afternoon, but I can call and check) (me: Did this too! Awesome!)
Take the free ferry from the River to Algiers and back to get a view of the city from afar (her: I think we could grab a drink and take it with us)
New Orleans Things to Do
Walk around aimlessly on Royal Street looking at the art, antique, and antique jewelry shops (her: this is one of my favorite things to do)
Browse through the French Market
Go to the WWII museum (her: it's amazing! if you want to do this let me know because I think XXX will want to join us)
Go shopping on Magazine Street (her: lots of boutiques and home shops, neat area)
Get out of the City and go to Oak Alley Plantation (about 30 min away) admission is $20/person
Go to the Audubon Aquarium, which is pretty neat. $24/person
Can you believe I actually picked Shopping on Royal Street as my New Orleans attraction to do with her? With all of those fantastic options? I know, I know… many of the choices were already on my list for the rest of the week and sometimes a travel photog girl just wants to walk around, shop, and take photos!
One block over from Bourbon is the French Quarter's more refined and "less of a party" street than its' famous sister, Rue Royal. What Bourbon Street lacks, Royal Street tries to make up. We found a mix of antique shops, boutique eclectic gift shops, old-school fine jewelry stores, art galleries, and even an old- fashioned hat shop! Did you notice I said old-school fine jewelry stores? Because these girls were looking for diamonds! One of us, and I won't mention who, was hoping someone would "put a ring on it" and we were in full swing to find the one we had seen in the magazine!
Boutique Hotels New Orleans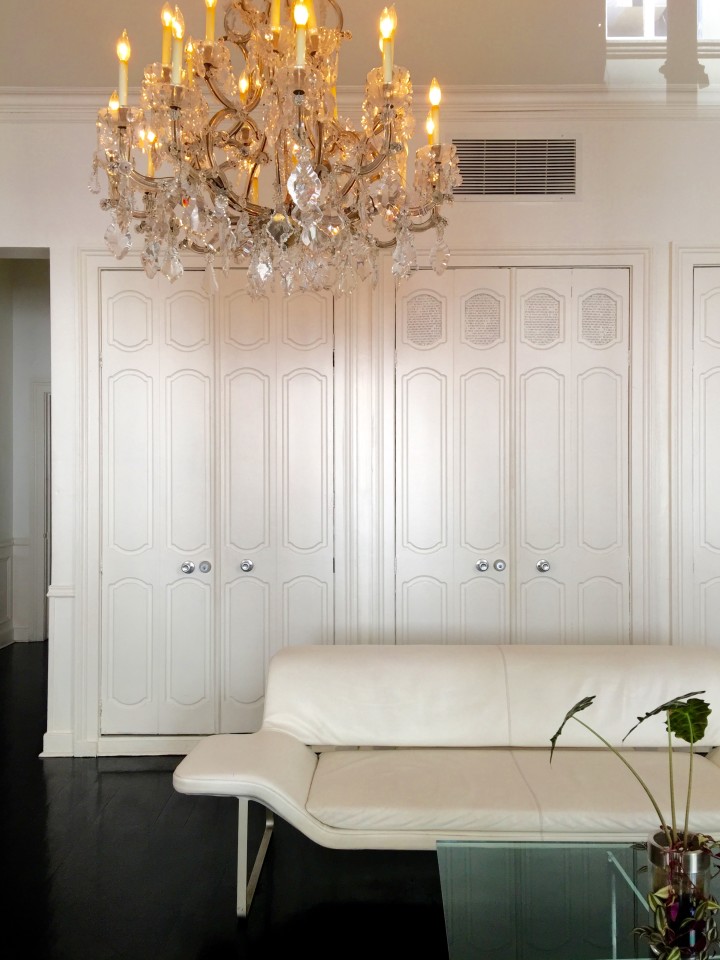 Sometimes choosing a hotel is like shopping for a diamond, the process can be tedious and time-consuming. But you don't have to worry, because I have done all the research on diamond quality hotels in the French Quarter for you! Trying out amazing boutique hotels in New Orleans is my job! Hotel Bourbon and Hotel Mazarin were high on my list, but did they stand up to what I was looking for?
Lucky for me, a few of my stays were with the New Orleans Hotel Collection (they own both the Hotel Bourbon and Hotel Mazarin!). A few of the boutique hotels New Orleans that I had a chance to stay in recently made the Conde Nast Traveler Magazine's Top Ten List for New Orleans! With their posh and trendy textures inside and classic architecture on the outside, I was certainly in my element as I stayed in America's proper European city. With its deep history of the Spanish and the French, New Orleans Hotel Collection has the look and feel of a European luxury hotel with a prestigious history, yet has Southern hospitality from industry professionals that are second and third generation New Orleanians with experience. The New Orleans Hotel Collection is the perfect fusion of European and Creole style and flawless for my visit New Orleans mindset! And like a perfectly made cocktail in your hand, the New Orleans Hotel Collection hotels are a luxury experience that you won't forget. I know I still reminisce about them!
Here are the four hotels (that's right, four hotels as I get around!) that I stayed in during my visit New Orleans tour:
Hotel Bourbon – This amazing hotel is located directly behind the Saint Louis Cathedral between Rue Royal and Rue Bourbon. It was here I was able to experience the wrought iron balconies of New Orleans, an experience I had always imagined! This is the perfect location with a gorgeous 19th-century lobby that once a ballroom connected to a theater.
Hotel Le Marais – An upscale boutique hotel in New Orleans. It is where the trendsetters, influencers and smart luxury travelers go to stay in the heart of it all. The location is great off of Conti and Royal Streets in the French Quarter. It is an upscale sanctuary with a gorgeous outdoor pool and courtyard. The rooms are filled with French-inspired furnishings, calming décor, and historical brickwork.
Hotel Mazarin – Known as the "Diamond of the French Quarter" (ha!), this hotel is also greatly situated in the French Quarter and has an authentic old-world charm with modern luxury. One night that I stayed there they had a gorgeous wedding in the courtyard, yet my room was practically sound proof from the event and felt like a sanctuary.
This hotel, by far, had the most luxurious rooms of the three hotels that I stayed in and is across the street from my favorite place to get chargrilled oysters with parmesan cheese, creole seasonings, and garlic butter: Desire Oyster Bar on Bourbon Street!
The New Orleans Hotel Collection hotels offer fast and free internet, in-room bottled water and points in the Stash Hotel Rewards!! They are a group of seven fine hotels in New Orleans that includes the Bourbon Orleans, Dauphine Orleans, Hotel Mazarin, Audubon Cottages, Crowne Plaza New Orleans Airport, Hotel Le Marais, and the Whitney Hotel.
But remember, I said I stayed in four hotels while in NOLA. This last hotel is not a member of the Hotel Collection of New Orleans.
Maison Dupuy Hotel – With its lush, outdoor heated pool and serene courtyard, this hotel was the furthest out from the main areas of Royal and Bourbon Street. It did have a unique aspect about it in that it had inside "balconies" facing this pool sanctuary courtyard, for nice people watching and after-dinner drink relaxing. It could, however, use some updating in the rooms themselves.
So, there you have it, four grand choices for diamonds in the French Quarter, it doesn't get much better than that!
Recommended Reading:
King Cakes: Their Origin and Recipes
Foods of Louisiana You Must Try
Chicken on the Run near Lake Charles, Louisiana
New Orleans: Jazz, Weddings, and Funerals
Disclosure:  My rooms were provided by the Hotel Collection of New Orleans and the New Orleans Convention and Visitors Bureau.