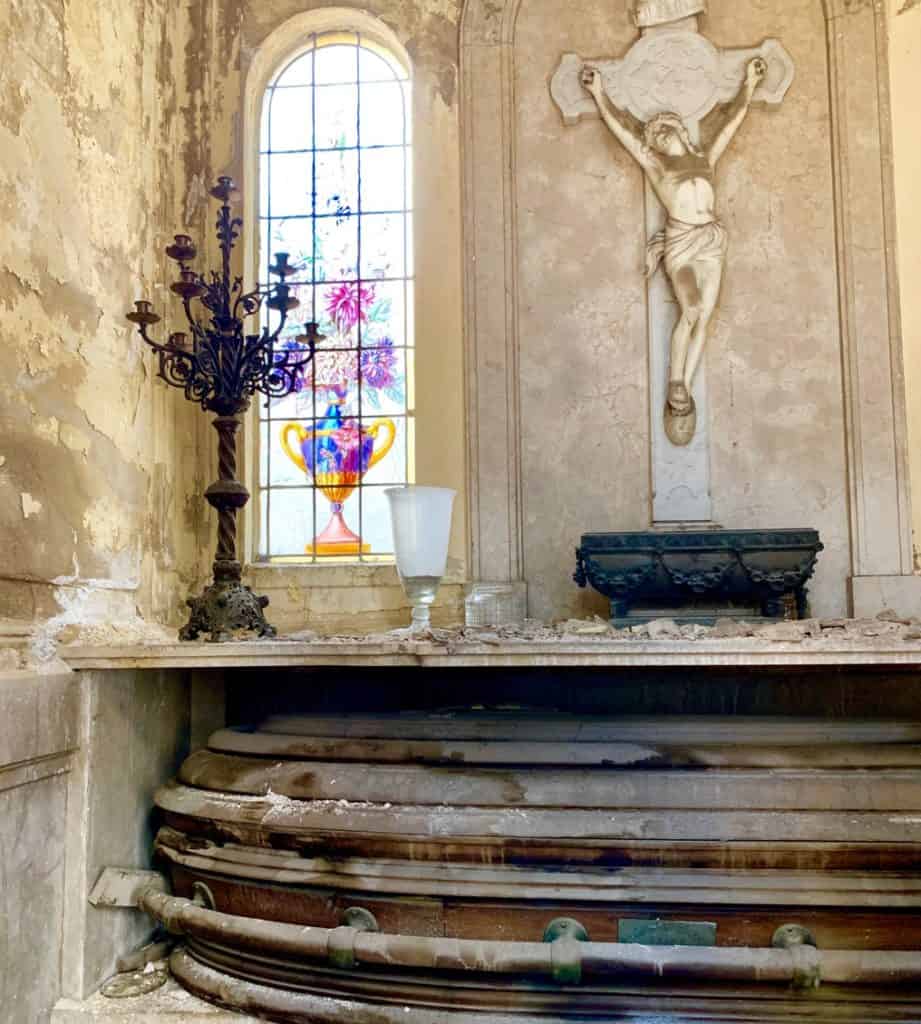 While it may sound creepy to visit a local cemetery while on vacation, but this cemetery is simply one NOT TO MISS when you visit the enchanting city of Buenos Aires, Argentina. In fact, it is my number one recommendation of things to do when visiting Buenos Aires! Of course, there are so many things to see and do in Buenos Aires, but this is one place I can thoroughly recommend and I even love to go back for repeated trips! I love the cultural and historical perspective this place gives you to the olden days of Buenos Aires.
Every time I visit a city, museum, or country, there is always that WOW factor that separates a special place from others. For me, in Buenos Ares, that special place is La Recoleta Cemetery. It has been named the most beautiful cemetery in the world! And honestly, I think this is true. This cemetery has some of the most beautiful grave mausoleums and crypts I have ever seen. And I have seen my share of cemeteries that I wrote about: Bonaventure Cemetery in Savannah, Georgia and Lychakiv Cemetery in Lviv Ukraine.
Recoleta Cemetery Buenos Aires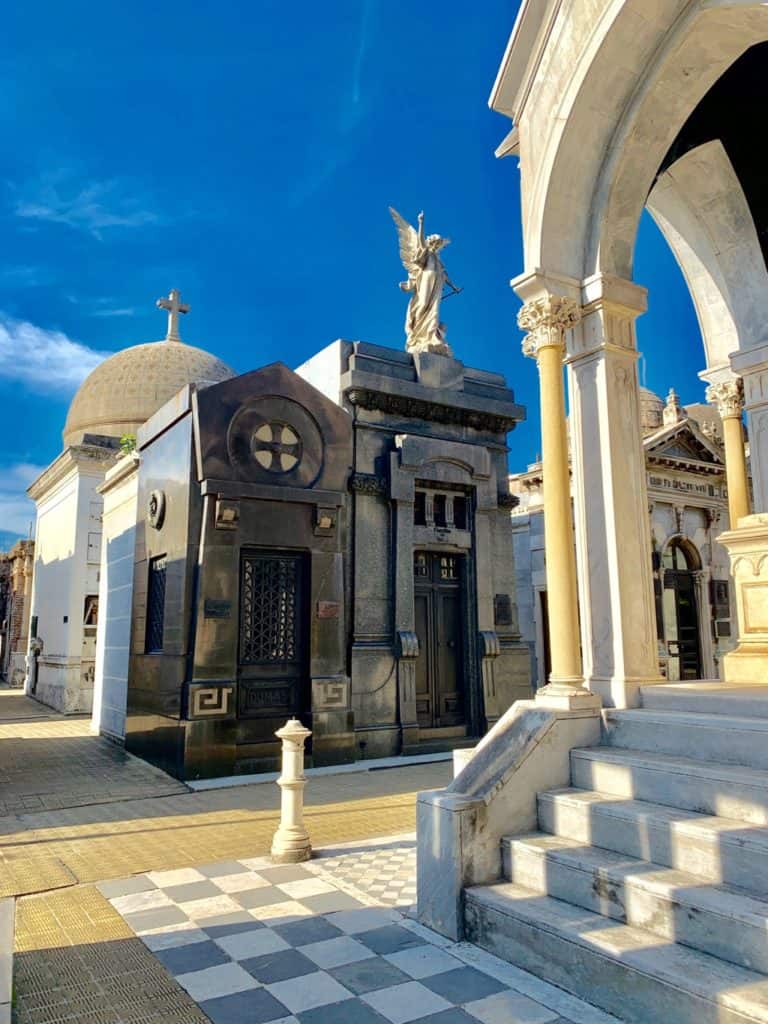 One by one, as you pass each mausoleum, crypt, statue, stone, or grotto, you can learn a little bit about Argentina's past. There are literally hundreds of people including celebrities, doctors, presidents, generals/soldiers, actors, writers/poets, priests, musicians, and even the First Lady of Argentina Maria Eva Duarte de Peron, buried at this extraordinary cemetery.
Going to La Recoleta helps you to put Buenos Aires in perspective as you learn about Argentina's extensive European history and see the different architectural styles that you find located throughout the city. Styles like Art Deco, Art Nouveau, Baroque, and Neogothic. La Recoleta Cemetery is a maze and mix of these styles, plus the bones of those laid to rest here. Visiting this enclosed "city of the dead" will also show you how the rich and famous European/Argentinians were honored a hundred years or more ago. And how, even today, the Argentinians continue the spirit of doing so. As many continue to maintain plots in this gorgeous peaceful place.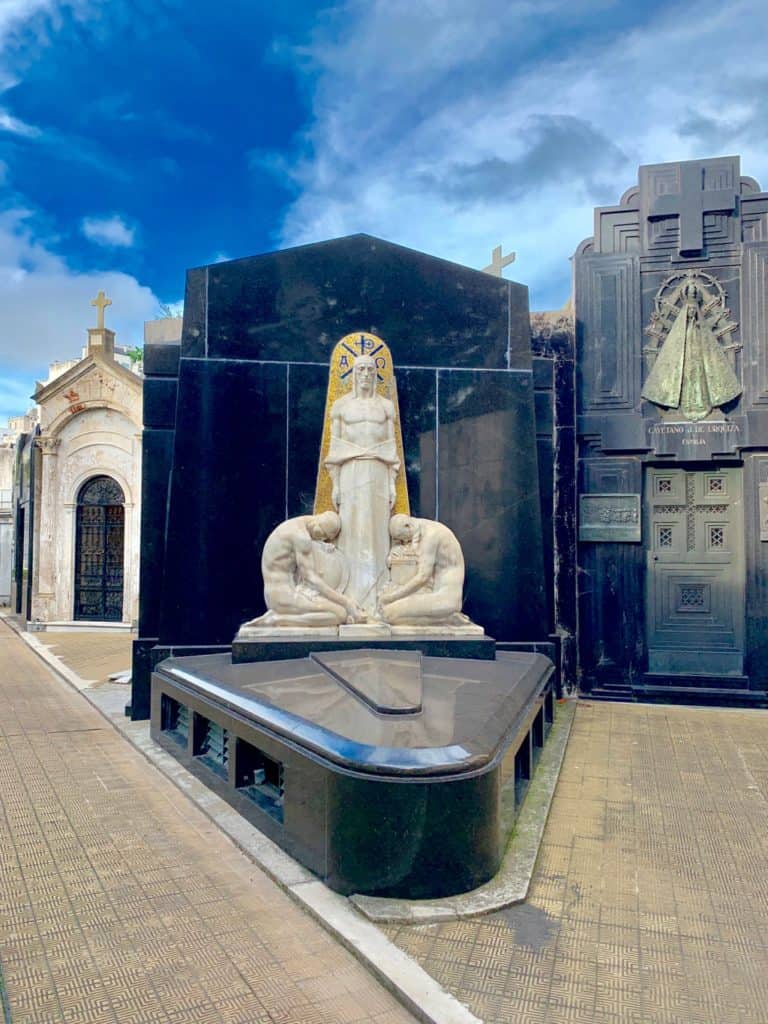 Recoleta Cemetery History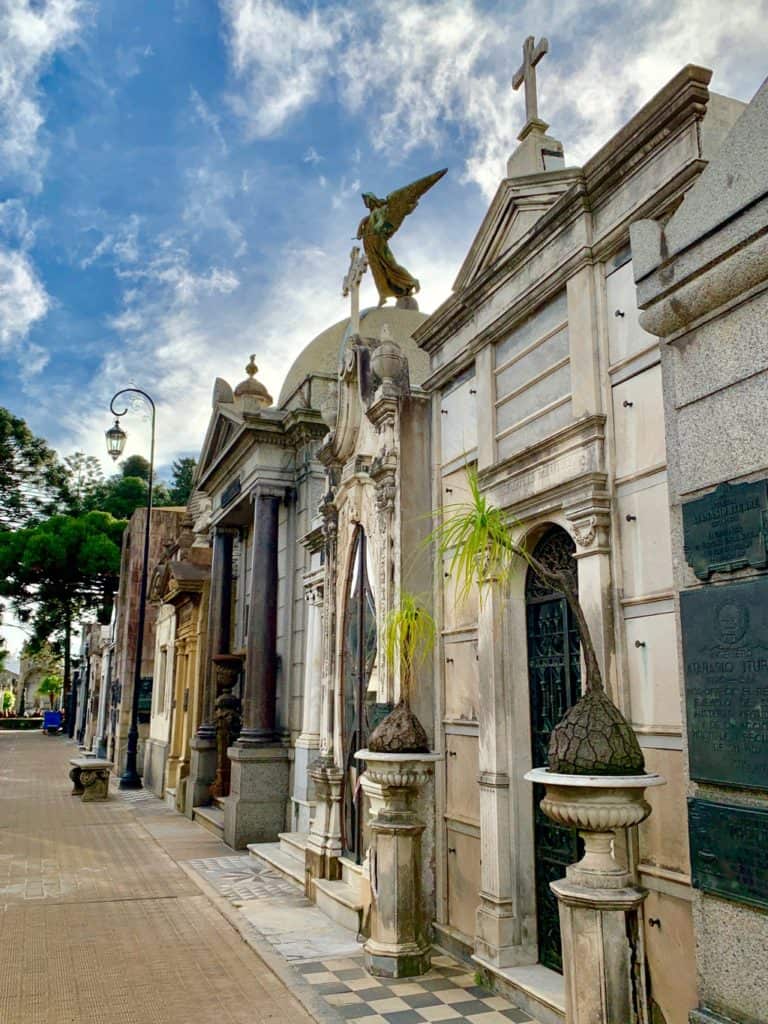 Built and founded in 1732 by the Franciscan monks of Our Lady of Pilar, this cemetery became the first public cemetery in Buenos Aires in 1822 (on my birthday, no less!). At first, you might be a little hesitant to visit this "city" of the dead, but let me advise you, it is worth exploring. Walking down each "street" or turn lets you see magnificent architecture from the late 1800s to the early 1940s. All the mausoleums are primarily made from materials that were imported in the late 1800s from Italy and France. The details of each crypt are very interesting and can be anything from marble, glass, doors, sculptures, wrought iron gates, windows, crosses, and even symbols from other religions other than Christianity! Some even have rooms, where family members have a key and can sit inside the crypts. Others have locks and chains on them.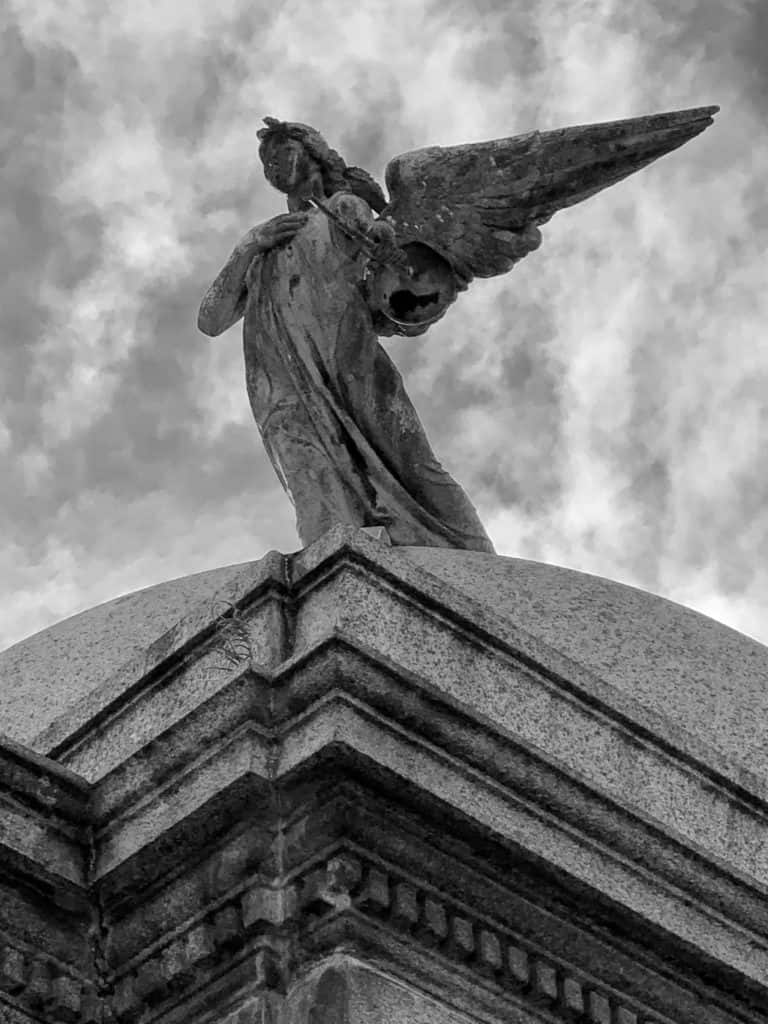 The cemetery has tiny streets that are laid out like tree-lined sidewalks branching into city blocks! It literally is like a "planned city" with a city center and each street going out in angles from the main square. And while much of the mausoleums, statues, and stones are in great shape (taken care of by family members or cemetery workers), many have fallen into disrepair. In fact, I found many that had been abandoned with trash and broken glass or were rusted out. It is such a shame to see this, as some of them are the iconic look of the 1840s to the1940s. It is awful to lose such precious stone, glass, and metal works to abandonment. But as the French say "C'est la vie!" That's life. It is what it is.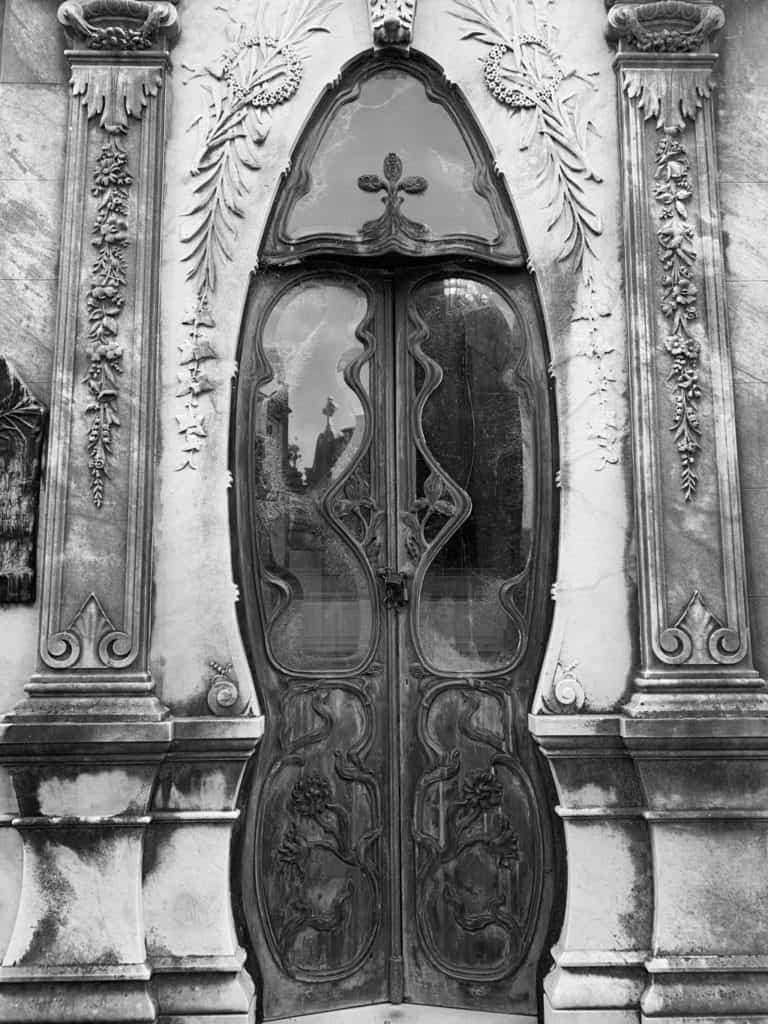 ---
Recommended Reading on South America:
Why Chile Should Be In Your Future
My Trip to Guyana in the South American Rainforest
Kaieteur Falls: Majesty Brought to Life
---
Argentinian Culture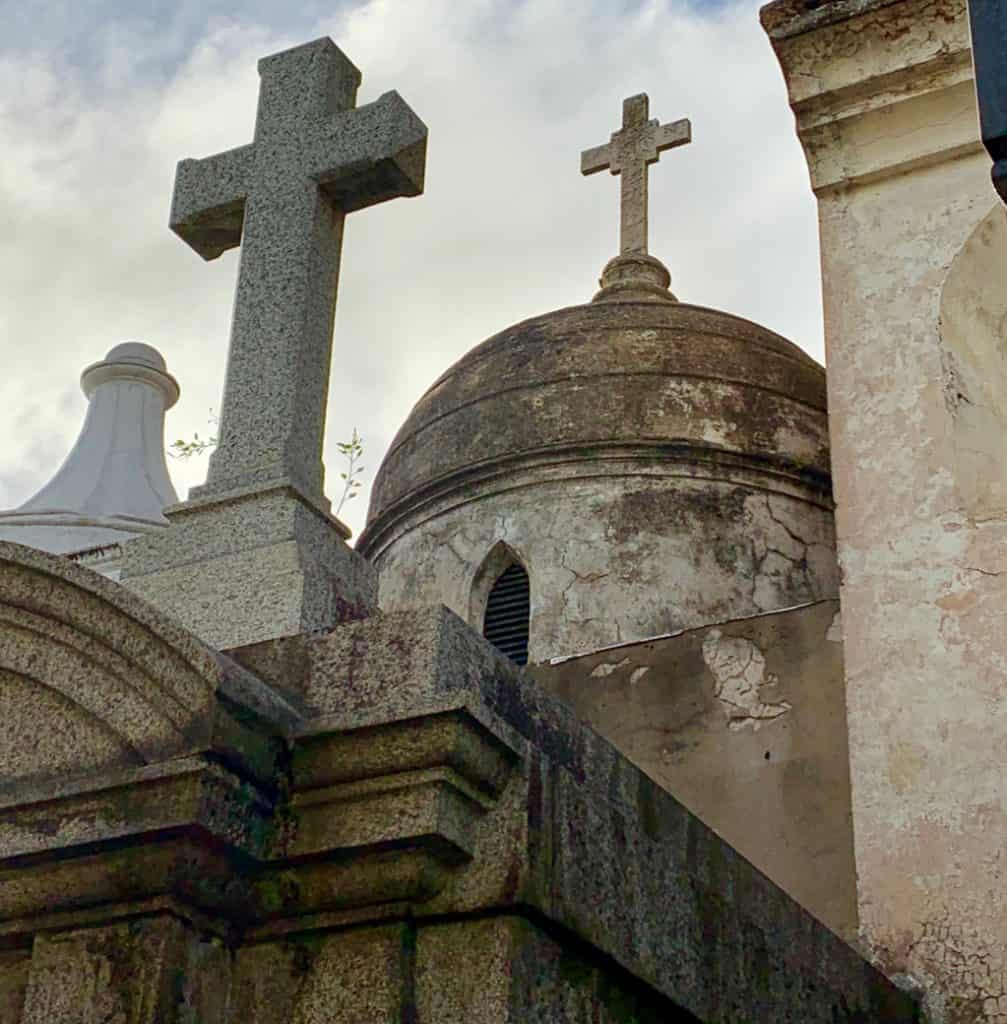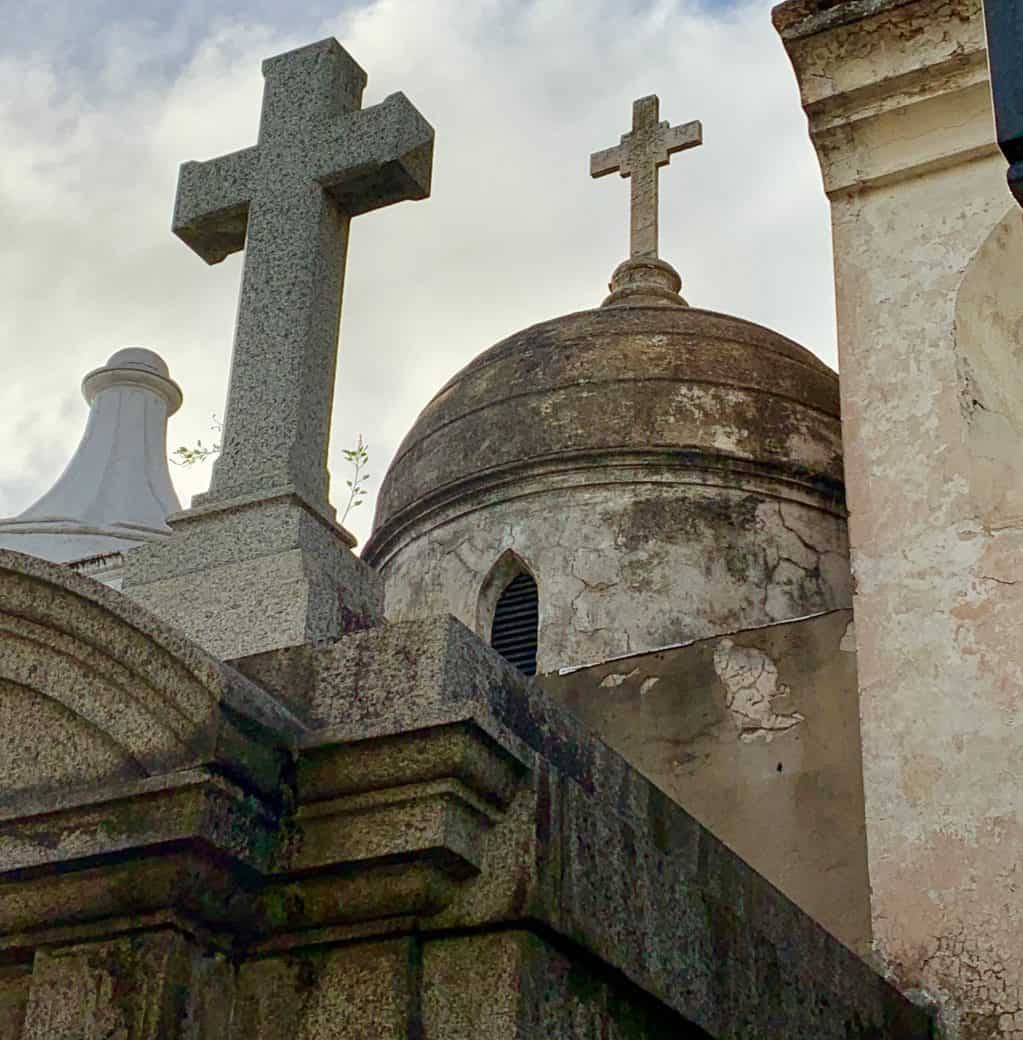 Argentinians have numerous great qualities. They are a group of people who are extremely social, enjoy dancing the tango and milonga music, have a rich culture from their European heritage (with a twist of course), and they have an impeccable style in fashion and food. Knowing how remarkable the Argentinian people are, there is no way they could lay to rest their own without some sort of "flare of style" for their loved ones. As you walk through this stunning city of the dead, you will notice chapels, crypts, mausoleums, and stylish grottos throughout the 60,000 square meters (almost 15 acres) of land that La Recoleta lies on.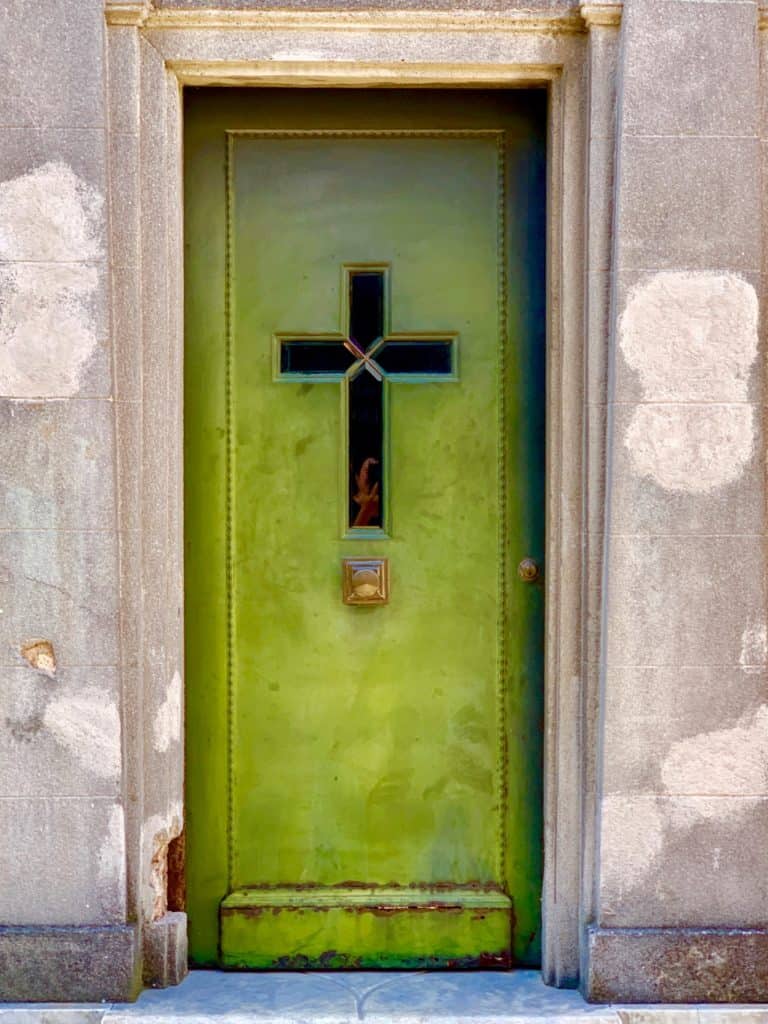 So Who Lies Below Recoleta Cemetery?
As you wander through this cemetery there are certain gravesites that you must visit too, including:
First Lady Eva Perone or Evita
Of course, the most popular site in the cemetery is the tomb of First Lady Maria Eva Duarte de Peron. She was the wife of President Juan Peron. At the young age of 33 years old, the remarkable Evan Peron was laid to rest in this cemetery.
She advocated for the rights of women's suffrage, helping the poor, union rights, and health care for the locals. And even today, she continues to have thousands of fans that do a pilgrimage to her gravesite each year. Although her life was cut too short, she is praised and remembered in this city of the dead and is the most visited mausoleum in La Recoleta.
Even though her body had been removed before by a military coup, its location was unknown for over 16 years. In 1971, the military revealed that her body had been buried in a crypt in Milan, Italy under the name Maria Maggie. Since then, she was returned to Buenos Aires, and eventually, she was entombed at La Recoleta Cemetery. In fact, the Argentinian government took great measures to make sure her crypt is secure. Her tomb has a trapdoor that leads to a compartment down below. Then under that is a second trap door. That is where her body rests today.
Luis Angel Firpo
The most famous boxer in Latin America during the 1920s was Mr. Luis Firpo. He was buried in La Recoleta Cemetery as well. His burial site features a full-sized statue of him (completely in uniform), as he "guards" his own mausoleum.
David Alleno
Mr. Alleno worked at the cemetery before committing suicide. Sadly, he worked his entire life just to earn enough money to save a spot for his body once he died. Legend states that he purchased his own tombstone and had it engraved before his death (completed with the day of death). Some people have claimed to see his ghost at night!
Rufina Cambaceres
Unfortunately, not all those who were buried at this cemetery were deceased. The daughter of a well-known politician was buried while still alive. At the age of 19, Rufina Cambaceres had a cataleptic attack that leads doctors to believe she was dead. A few days after her burial, a cemetery worker noticed her coffin was moved and opened it to find scratch marks on the inside of the coffin lid from Rufina trying to break out of the coffin.
Liliana Crociati de Szaszak
This newlywed met her untimely death while honeymooning in the Swiss Alps during an avalanche. She was buried in her wedding dress! Her burial site was created to mimic her childhood bedroom, complete with wood, glass carvings, and a statue of her and her beloved dog. They say if you rub her dog's nose, you will have good luck!
Admiral Guillermo Brown
The only colorful burial site in this cemetery is that of this Admiral. He was the founder of the Argentine Navy. Sea carvings and melted bronze from ships were used to build his mausoleum! To honor his Irish roots, the outside of his tomb was painted green.
Luz Maria Garcia Velloso
Some people believe that the ghost of Luz Maria Garcia Velloso follow men around the city and steal their jackets. It is only until the next day that these men find their jackets laying near Velloso's grave! Oh, you can imagine the stories that my English speaking guide told me as we walked around La Recoleta!
Get Buried in Recoleta Cemetery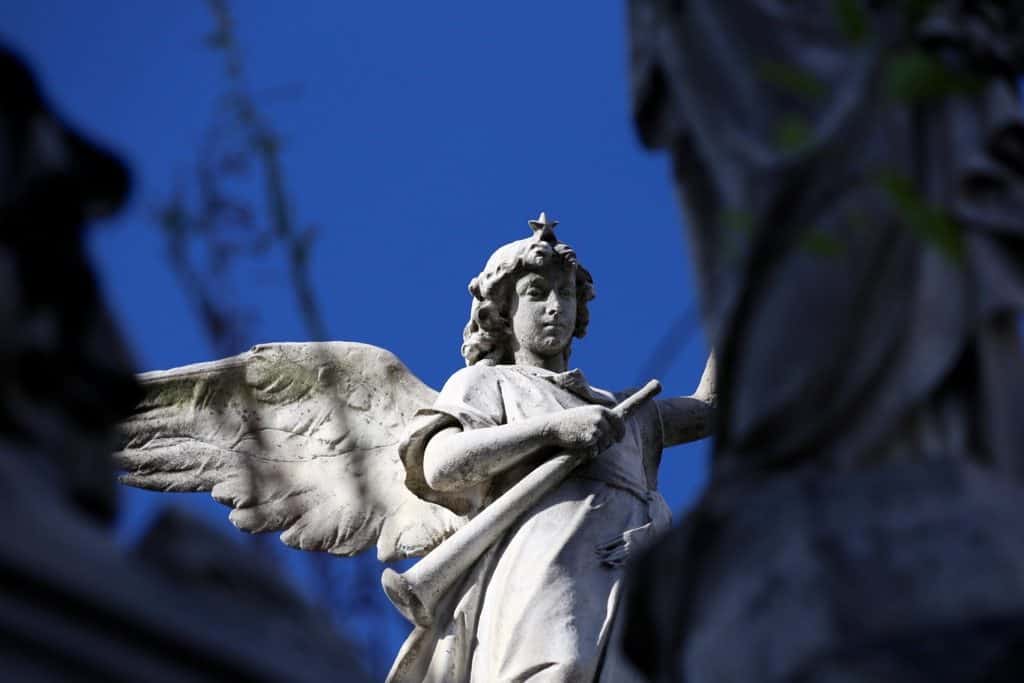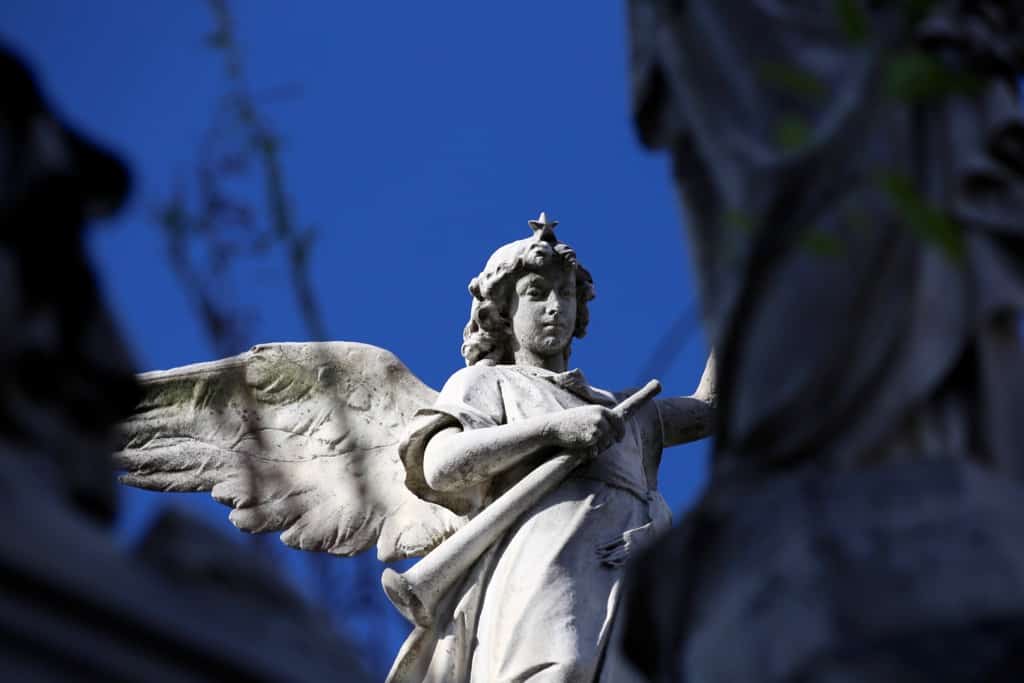 If you think you would like your body to be buried in this beautiful cemetery, then most likely, you are out of luck. The walls surrounding the cemetery make it impossible for new burial spaces. You can only get a private burial at the La Recoleta Cemetery if you are a current owner. If you purchase a current owner's site, then you can have the previous family's names hidden or covered by your own. Would you want to aggravate the spirits of the dead just to be buried in the cemetery? I think I would!
---
Recommended Reading on South America:
Tasty Chilean Food You Won't Soon Forget!
15 Interesting and Fun Things To Do in Ecuador
---
Ghost Stories – Recoleta Buenos Aires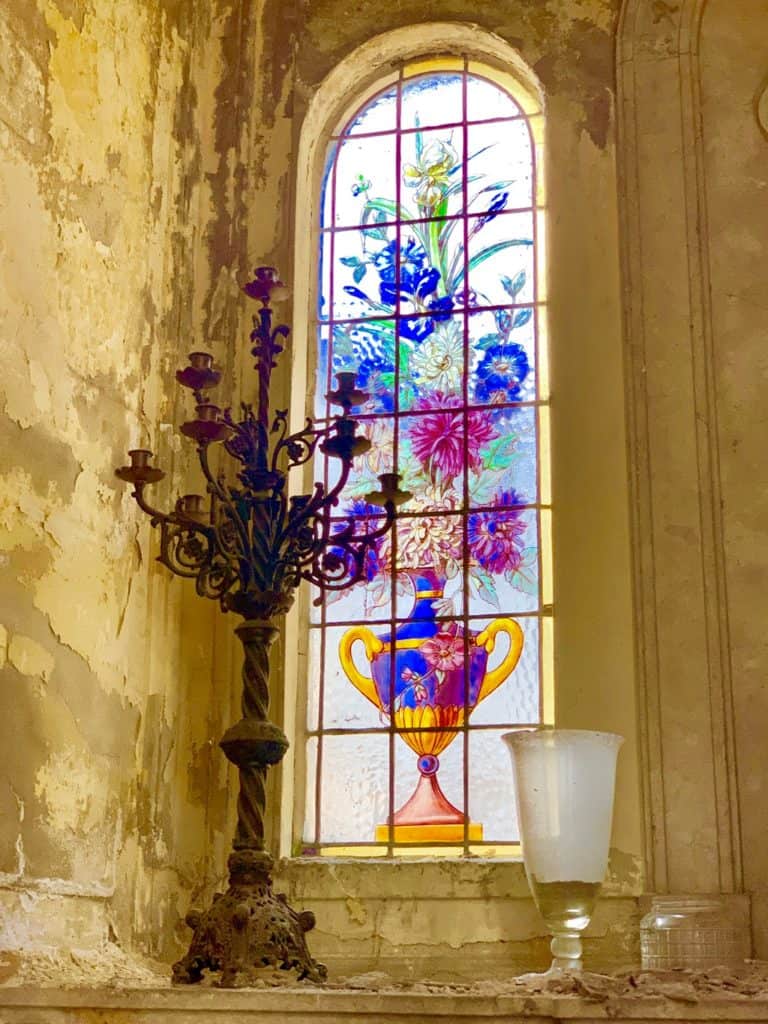 To keep things light in the wake of all this death and ghost talk, remember never to go to bed angry at your spouse. Legend has it that a healthy man became so fed up with his wife's spending habits that he refused to pay for her luxurious shopping trips causing her to fall into debt. The man died before the wife and they were not on speaking terms. Since the wife was so upset with her husband, she ordered that upon her death, her statue was to be placed near her husband but facing in the opposite direction!
La Recoleta Cemetery Logistics
La Recoleta Cemetery is open daily from 7 am -5:30 pm 7 days a week
La Recoleta Cemetery is free to enter
They do have English speaking guides on Tuesdays and Thursday at 11 am at the main entrance
Buenos Aires is a Must Visit in South America
Buenos Aires is a splendid city that offers plenty of cultural events, outstanding restaurants, and the beautiful Recoleta Cemetery, just to name a few. It would be a shame to miss the opportunity to visit the ornate mausoleums, sculptures, and statues erected in this "city of the dead". Do yourself a favor and check out the world's most beautiful cemetery and take be sure to take a few photos!
If you would like to go to Buenos Aires, Argentina with Yampu Tours, they have graciously provided me with a special code for my readers: You can receive $200 off their next trip from now until Labor Day weekend.
Code: YAMPUSUMMER19
Disclosure: As is common in the travel industry, I was provided with accommodations, meals and other compensation for the purposes of review by Yampu Tours. While it has not influenced my review, PointsandTravel.com believes in full disclosure of all potential conflicts of interest. All Photos were taken by the author/or were given permission from the photographer. Affiliate links may be located in this article.