Let me be the first to admit that this travel experience was a little out of my comfort zone. But nonetheless, at a jungle lodge in Guyana is where the simple rugged life of the Amazon River Basin and South American Rainforest began for me. From the hustle and bustle of Georgetown, the capital city of Guyana, to the howling of the Guyanese Red Howler Monkeys or the musical sounds of the jungle at night, I began my journey northeast of the Amazon River in Guyana.
---
What's in this post:
hide
South American Rain Forest
---
Geologically, Guyana falls within that part of South America lying between the Atlantic Ocean, the Orinoco River, and the Amazon River. It is a tiny sliver of a country sandwiched between Suriname and Venezuela, with Brazil as its Southern border. It is one of the trio of countries that were once colonies of the British, the Dutch, and the French: Guyana, Surinam, and French Guyana.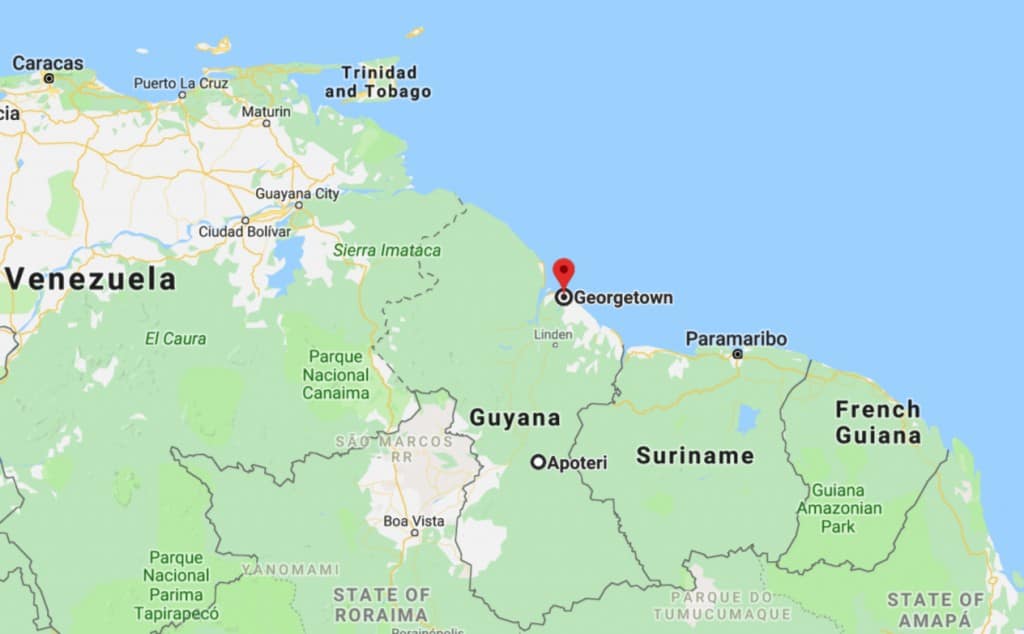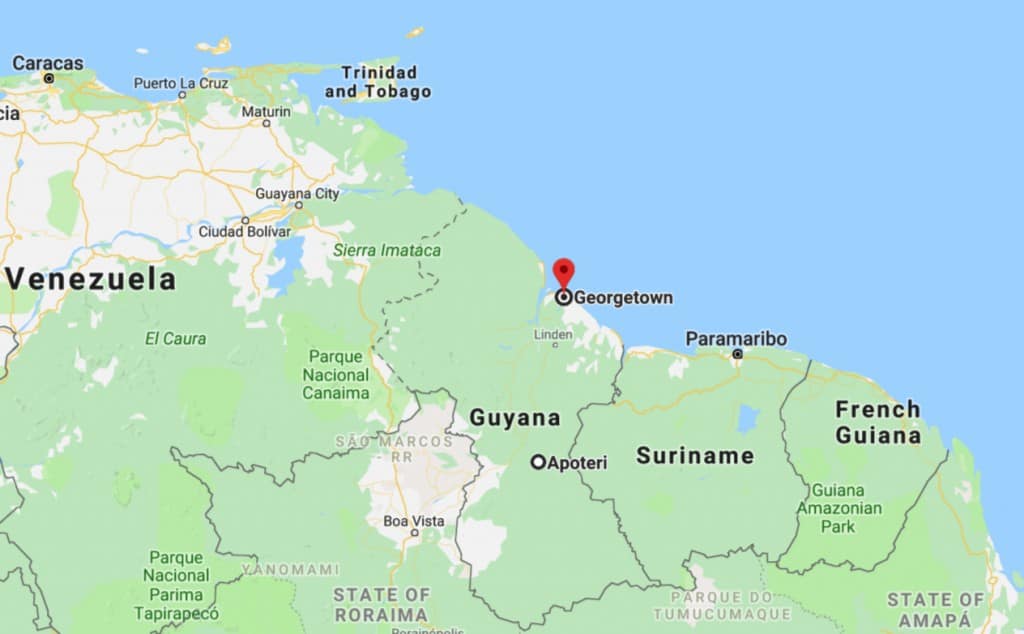 My group had chartered a private plane from Ogle airport (Eugene Correira International Airport) in Georgetown to the Apoteri Airport, basically in the center of the country via Trans Guyana Airways. The airport landing is where the boat from Rewa (Rewa Eco-Lodge) met us. The journey to get to the innards of Guyana was half the fun by flying in this tiny 13 passenger-seat Cessna Caravan plane.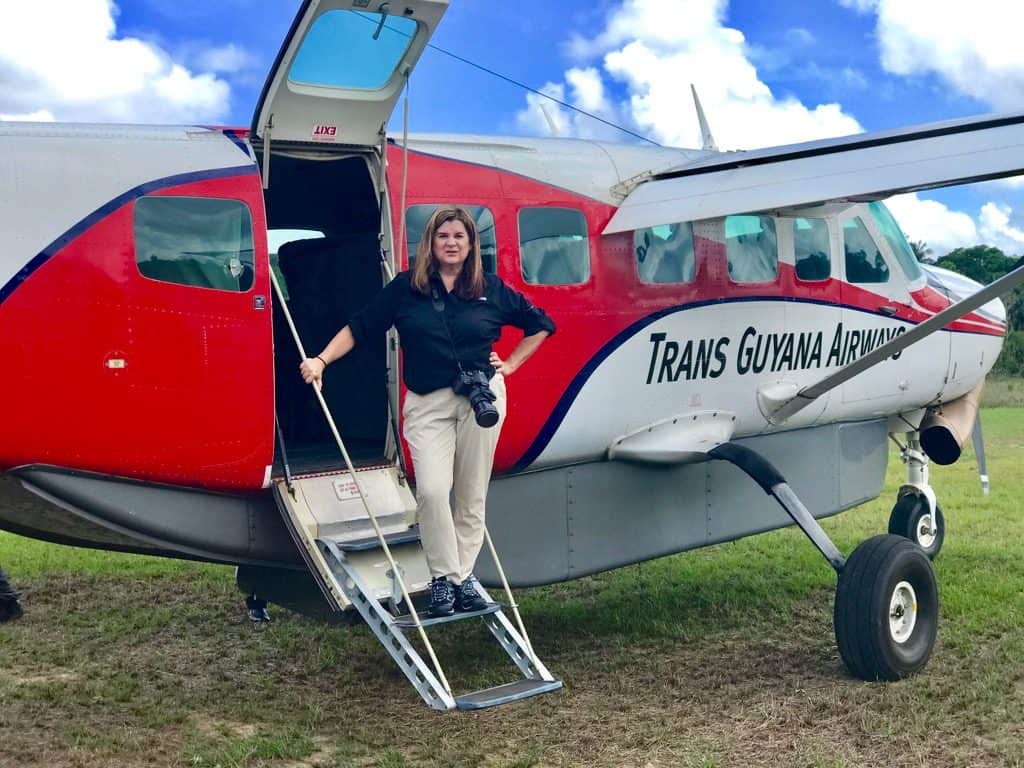 ---
The views went on and on for almost an hour until we landed on a lonely strip of dirt and grass in South America.
---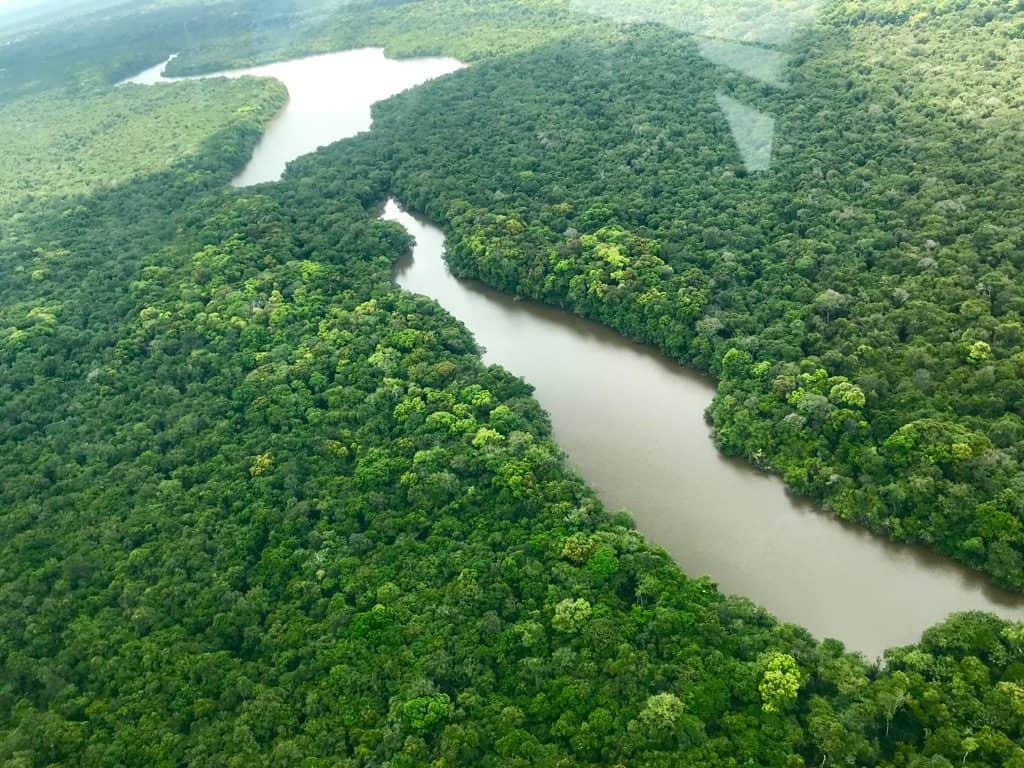 Peeking out my tiny airplane window, I could see a little kid run out of his lone house that was close to the airstrip for a quick view of our plane's landing waving at us furiously and full of smiles! The airstrip is next to the river, where our river journey began. From the boat, it was about an hour's ride to Rewa.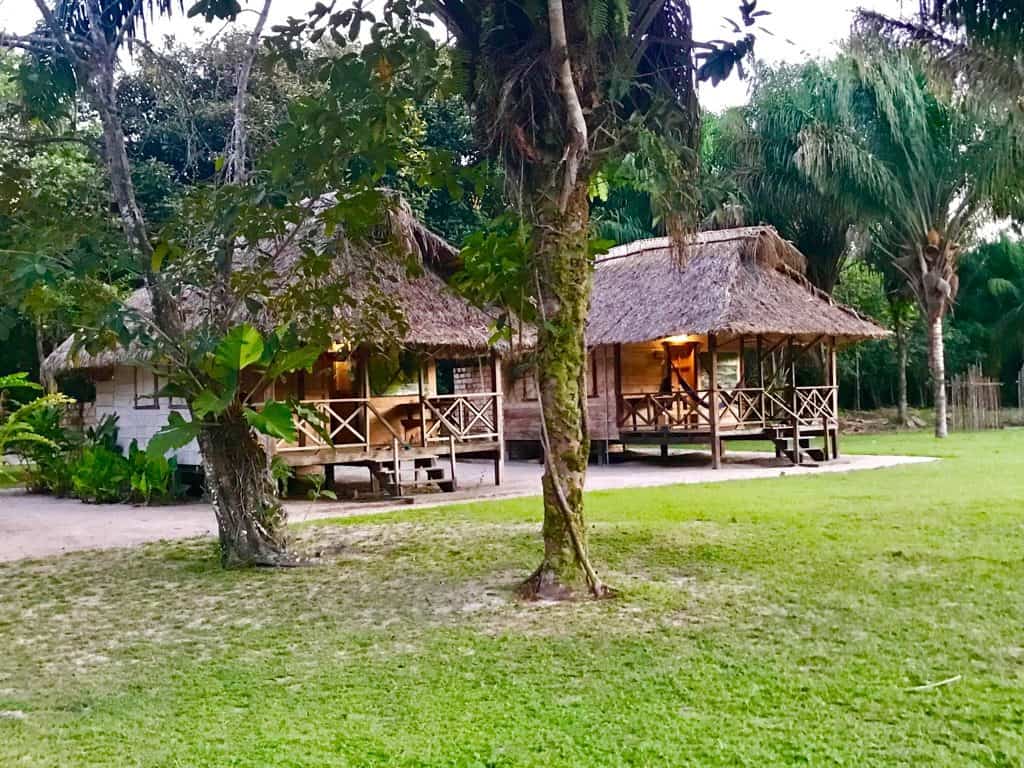 Our arrival at Rewa in the South American rainforest came without much fanfare. Simply smiles, and organic lime juice, as we arrived in the middle of the day, which is the hottest time of day to get here. After a quick lunch of baked chicken, white fish, fried potatoes, and a salad of cabbage with cucumbers and tomatoes, we quickly went to our rooms to unload our gear.
Lucky for me, I stayed in the Arapaima fishing bungalow, which I will tell you about later. I also wanted to take a nap, as the heat of the midday sun was suffocating. So keep that in mind when you pack by bringing a Camelbak (a small backpack that has a hydration water pack attached), an eco-friendly water bottle, a cooling towel, and a hat.
✦ Staying at Rewa
After lunch, we walked to the nearby village of Rewa, whose population is less than 300 people of the Makushi tribe. Rewa is an indigenous homestead only around a half-mile from the Rewa River, a tributary of Rupununi River. Guyana means "the land of many waters" and in fact, it has 14 major drainage basins and four main rivers, of which the Rupununi is a branch from one of them.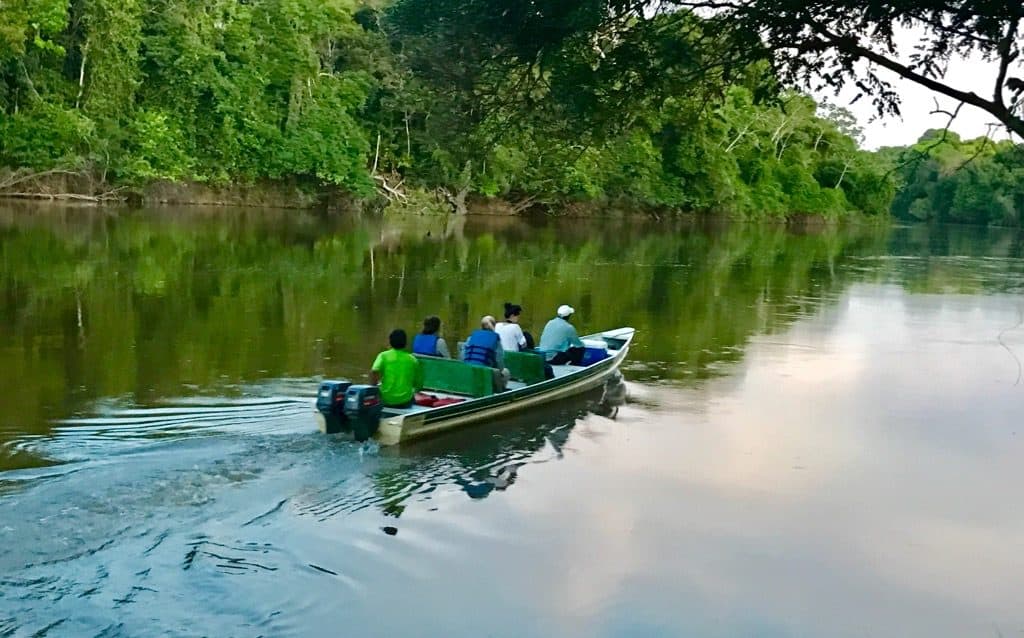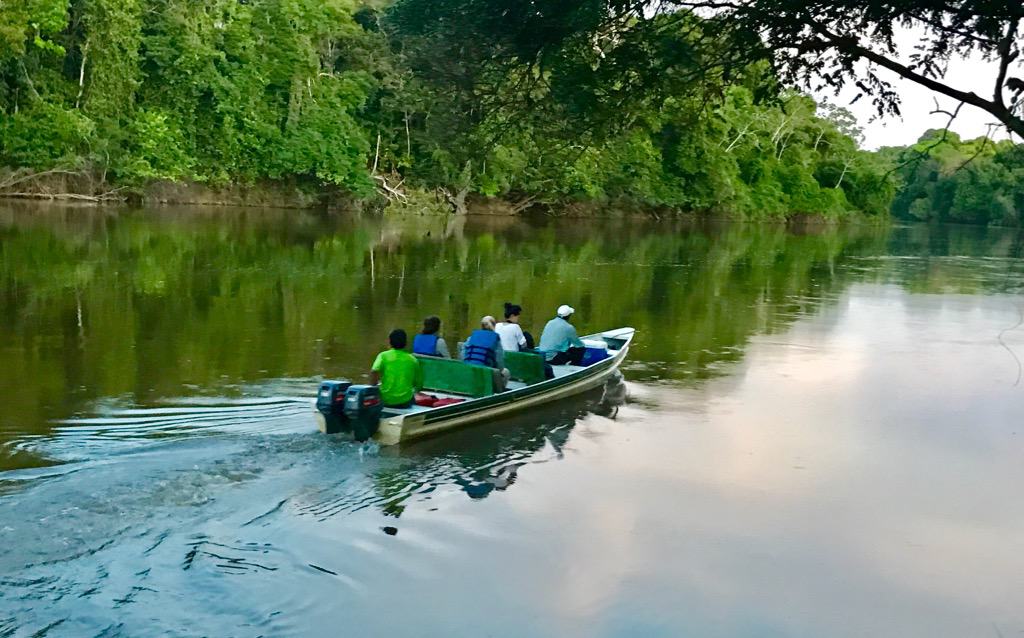 In Rewa Village, with its small indigenous Amerindian population and the high heat of the day, we barely saw anyone in sight, but our guide showed us around. There was a small store, a primary and secondary school, a church, as well as a few scattered houses. The village itself is run by the Todhao (chief) and the village elders, as there is no police here.
✦ Rewa Daily Excursions
Each day at Rewa, a community-based resort, we would go out on daily outings. Everything from piranha fishing to a boat gliding on the gorgeous Grass Pond where the Arapaima fish live. Rewa always had interesting outings for us to do every day. We spent half of the first day in the South American rainforest Pirana fishing and the other half of that day at Grass Pond on our first outing.
Speaking of the Grass Pond, it is probably one of the most pristine and quiet lake-like lily pad ponds (almost lake-sized) I have ever seen. Its untouched nature is the home to over 3000 Arapaima fish. This fish and land area are now protected by the government and no one is allowed to fish here except anglers with a license. It is strictly "catch and release" when speaking about Arapaima fishing in this region.
If you are wondering what an Arapaima fish is (pronounced "ARA" "PIMA"), so was I. Basically, it is the world's largest fresh-water scaled fish. I was told this ginormous (the only word I can think of that would describe this fish) fish can grow up to 9 feet long! This arapaima fish and the sport of arapaima fishing appears to be a great passion for the Macushi people, as they have warded off poachers coming here to overfish the waters and I even saw a film of the locals saving some of the fish when the river water was too low and it was thought that they would die.
✦ Soft Adventure, (ha ha!)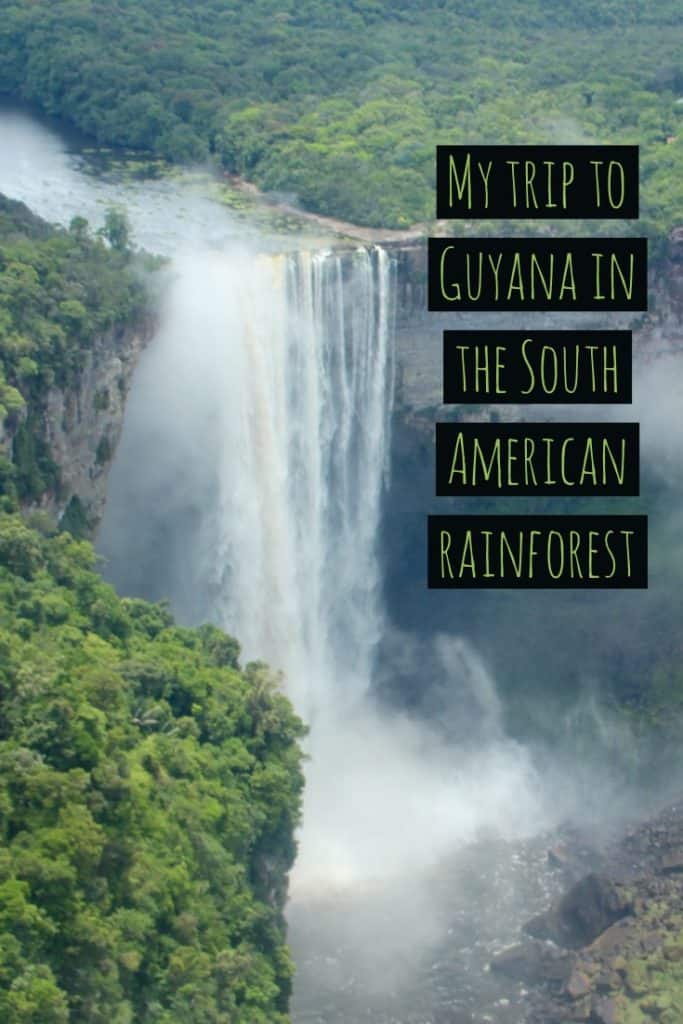 The guides say my trip is considered a "soft adventure" trip in the South American rainforest, but for me, this is about as adventurous as I get! So for you hardcore adventurers out there, just know this trip is mild compared to the one you will take, as they teach wilderness survival skills and do deep hikes into the jungle. This area was even the location for the television show "Naked and Afraid".
But let me remind you that this area of Guyana is in the unforgiving lands of the South American rainforest and jungle. Never underestimate the power of the jungle/rainforest and don't take this type of trip lightly, as it really is a hardcore adventure, so come prepared.
✦ Another Amazing Day at Rewa
By day two in Guyana, South America, we had a 6 am breakfast with delicious pancakes & honey, fried eggs, and bacon, as well as watermelon and a local favorite of Bake (a cross between an English Muffin and monkey bread) and some locally produced peanut butter. Read my article about Guyanese Foods to fully understand the scope of foods available here, there were so many that I had never even heard of.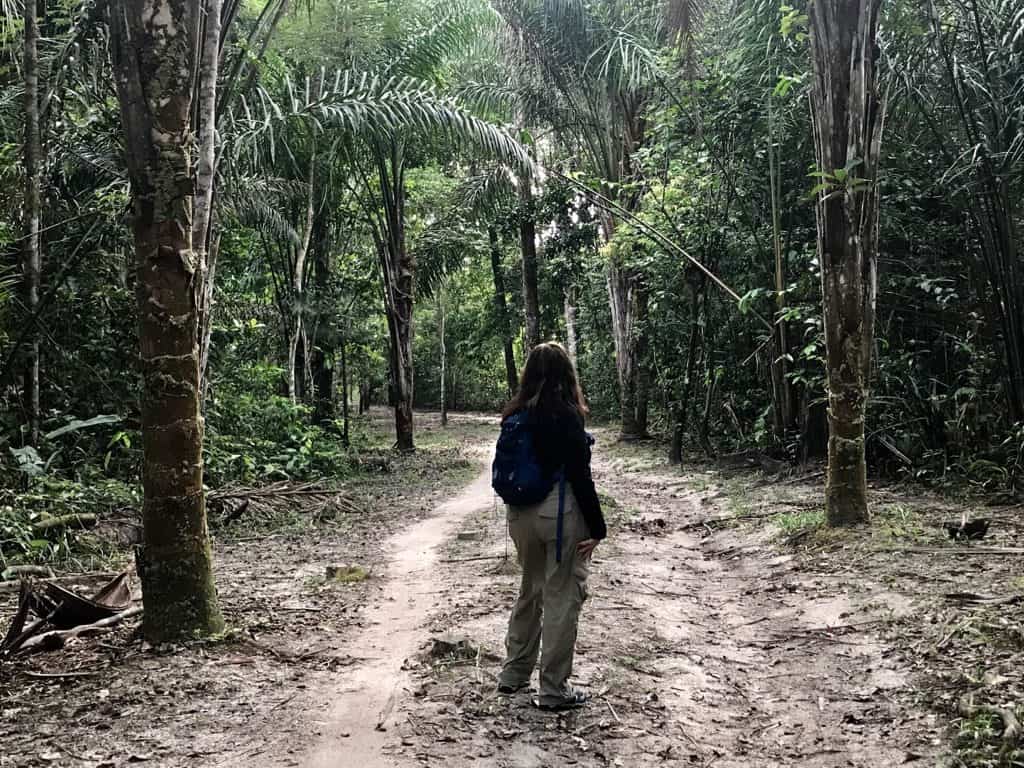 We then geared up for an hour-long hike through the jungle called Monkey Trail where we only spotted one red Guyanese howler monkey far, far, away and a Toucan bird. Then we circled back to the lodge to learn how to use a handmade bow and arrow made from bastard leatherwood with kora string. The bow and arrows are used to catch fish and small animals by our badass guide name Vivian. Our guide explained how he made all the different parts of the bow and the arrow, as well as its usage. We each took a few turns at pulling on the kora string to see if we could hit the targeted massive palm pod that he set up at Rewa for practice.
We then took a break to try and get some satellite Internet, which barely was a success, and then had lunch. So do count on being off the grid with little to no Internet when visiting Guyana's South America rainforest and jungle.
---
There is no internet in the jungle!
---
Afterward, we geared up again for an overnight hike to the top of the Awarmi Mountains in the South American rainforest! Once in the boat, we drove for approximately 30 minutes until we came across the pull-in spot.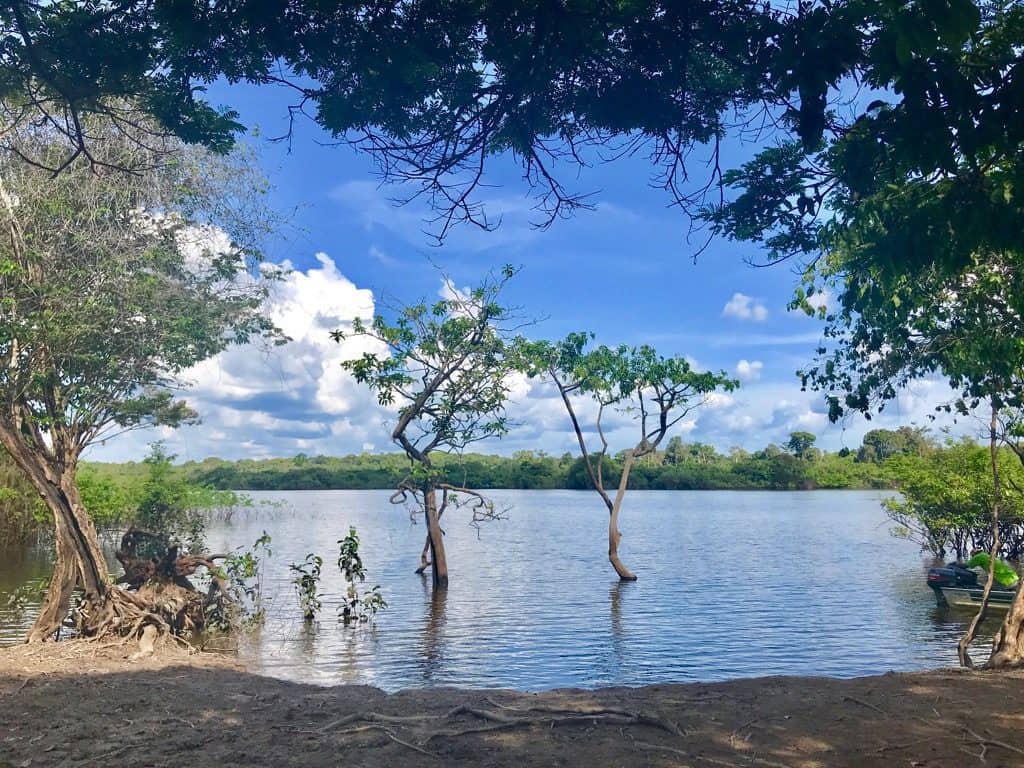 From there we hiked down a path until we found the base camp of the workers who had already set up our camp at the top of the mountain. Then it was onward to a quite treacherous hike until we made it to the top of this South American mountain. I made it in about an hour and 15 minutes and at the end, I climbed straight up! Upon arrival, I was pretty wiped out and glad I had made it to the top, as the views were worth it.
My iPhone told me I had taken over 10,000 steps and climbed more than 30 stories, just to give you an estimate on how tall this mountain was. It was here that we would spend the night in large cocoon-like hammocks covered in sheer bug netting.
Eventually, I took some photographs and also had a delicious curry chicken for dinner. We sat around and talked until dark with our red light headlamps on our heads. I easily made it to bed by 9 pm!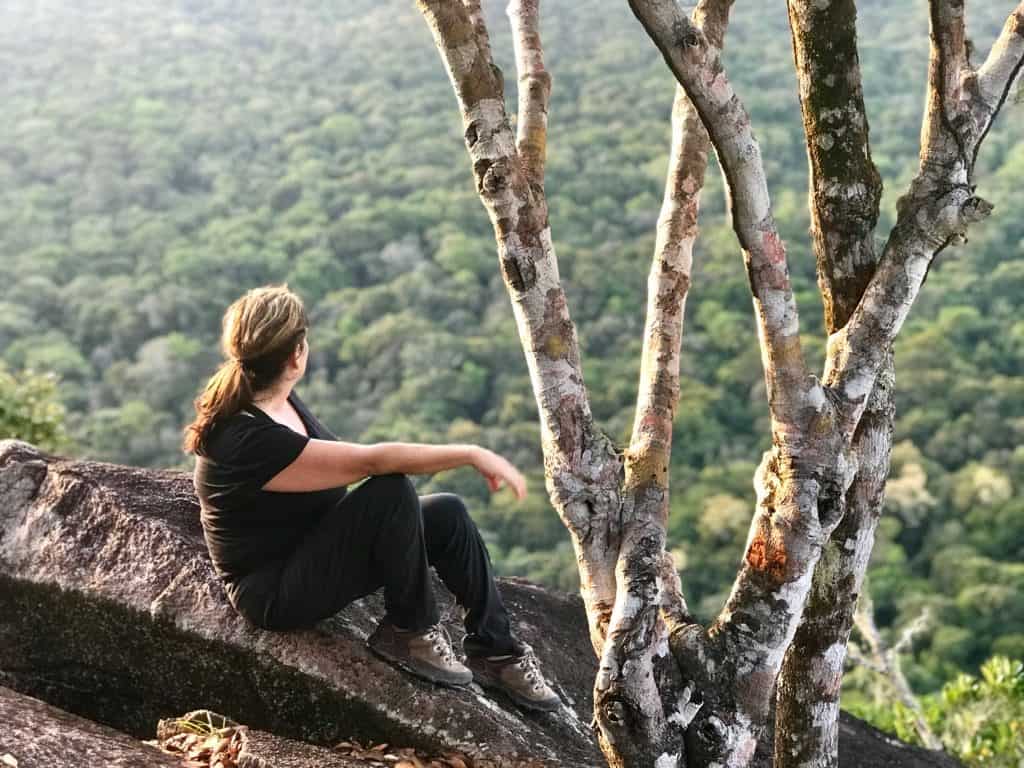 By morning light, we hiked back down, met the base camp workers having breakfast down below and made it back via the river to Rewa in time for our own breakfast by 8 am. Believe me, by the time we got back we were ready for a shower, as the hike is quite strenuous!
✦ South American Rainforest: Atta and the Iwokrama Canopy Walkway
Off again to our next adventure, we took a two-hour boat ride from Rewa to a river inlet. Surama Lodge's staff was there in trucks to pick us up to take us to Atta Lodge. Here the landscape had changed quite a bit from a river basin to a Savannah. And now Trevor, our driver, was taking us further deep into the rainforest for our next overnight stay at Atta Lodge. Atta is completely surrounded by tropical rainforests. It is a compound of 8 rooms. The word Atta means "hammock" in the local native Macushi language, thus this lodge was once just a hammock rental place until the walkway was built. It is from Atta Lodge that the Iwokrama Canopy Walkway's entrance starts.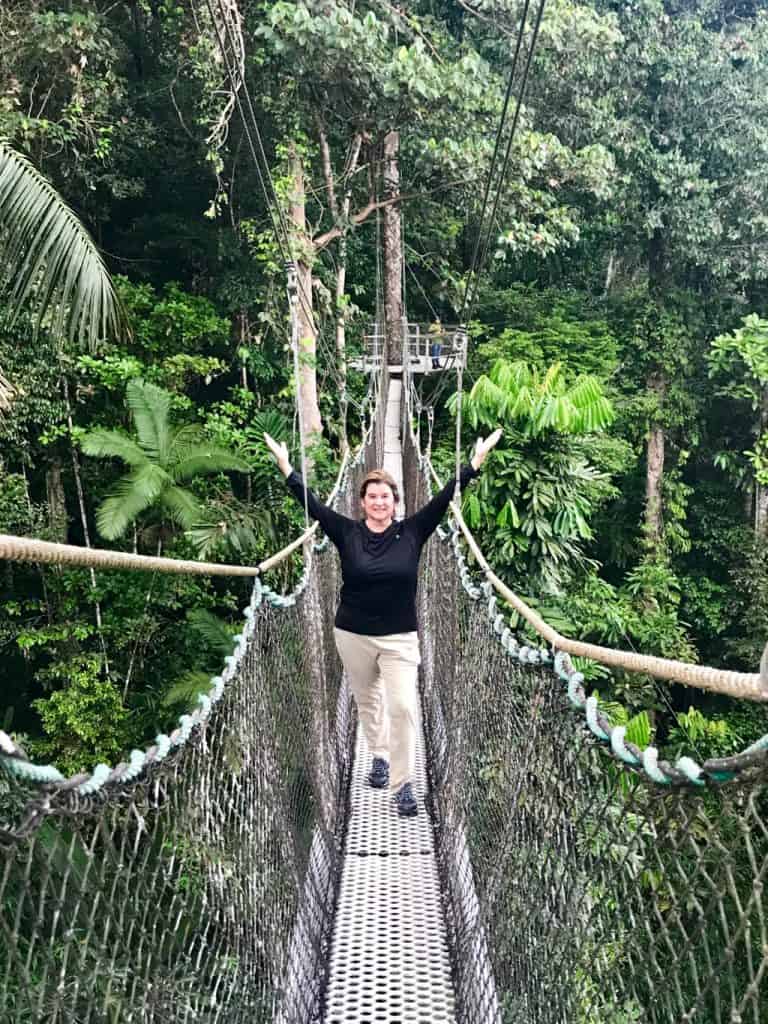 Iwokrama lands are a protected area of more than a million acres in the center region of Guyana. It is here where the Jaguars and the Agouti (a mammal rodent) roam free. There are also many birds in this region and so this is a bird enthusiast's paradise for sure. That afternoon, we went on the Canopy Walkway, which is a series of suspension bridges and decks located up to 100 feet high in the treetops. This walkway allows you to get a bird's eye view of the South American rainforest canopy.
The Walkway took thirty days to build as well as the trails in the area. It is suspended by wire ropes. Once we made it to the second station of the Canopy Walkway, it began to pour down rain. We were so happy, as it had been brutally hot just before this. Afterward, our afternoon was filled with lunch, nap time, and then an evening of night-spotting for Jaguars. We actually spotted one in the bush, but of course, he was too far away to get a good photograph. But it was exciting nonetheless.
✦ Surama Community Tourism

The next morning, we made our way to Surama, the town, and the eco-lodge. This South American rainforest eco-lodge has a solar electric system and limited internet. It was started by a conservation group in the 1990s as many people had made their way to here for outback-style camping. The village itself was founded by seven different families between the 1960s and the 1970s.
At the time, Guyana had some of the largest cattle ranches in South America and the cattle trail came right through here. The Surama area was the cows resting place. They then continued on to Georgetown. There were also quite a number of backpackers and outdoorsmen who came thru this area and needed a place to stay. This enabled the village people to figure out a way to create a community lodge that would benefit the village and help the new stream of tourists they were recently receiving.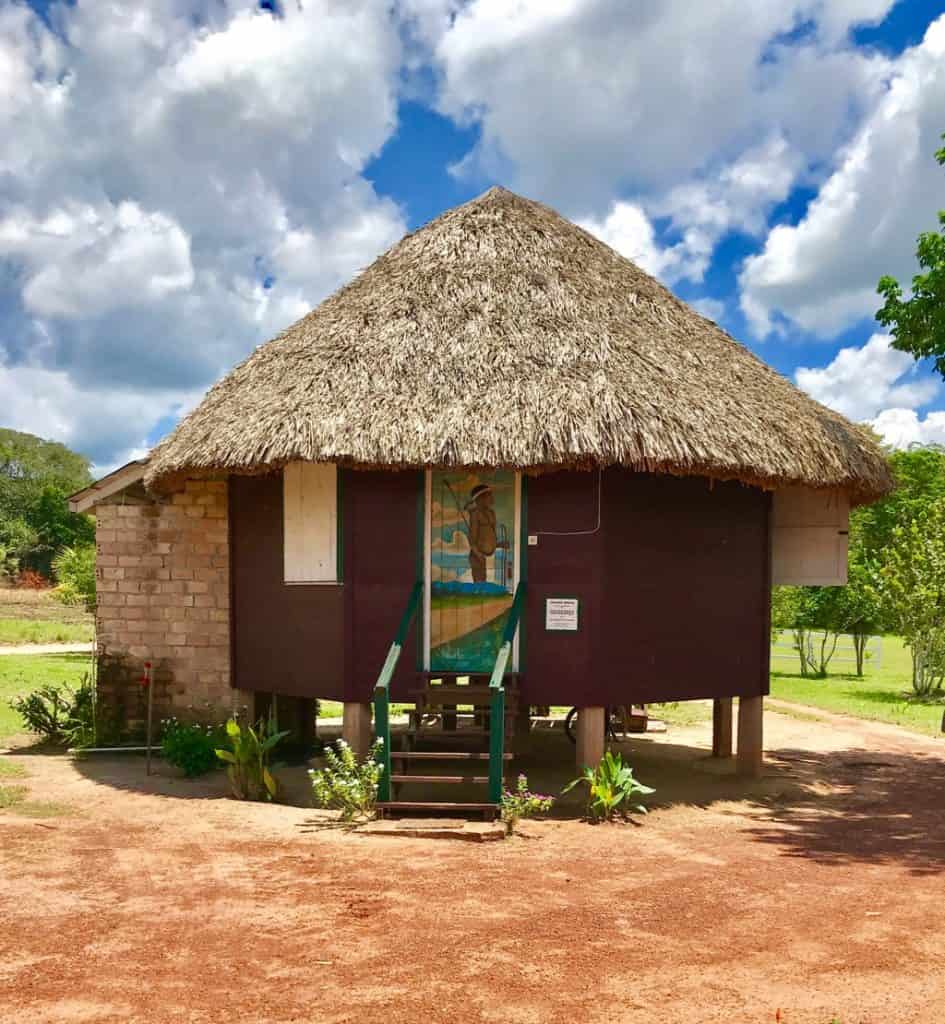 Later that morning, we were invited to tour the local village to see the only church, the town's meeting room, and the school system, which is taught in English.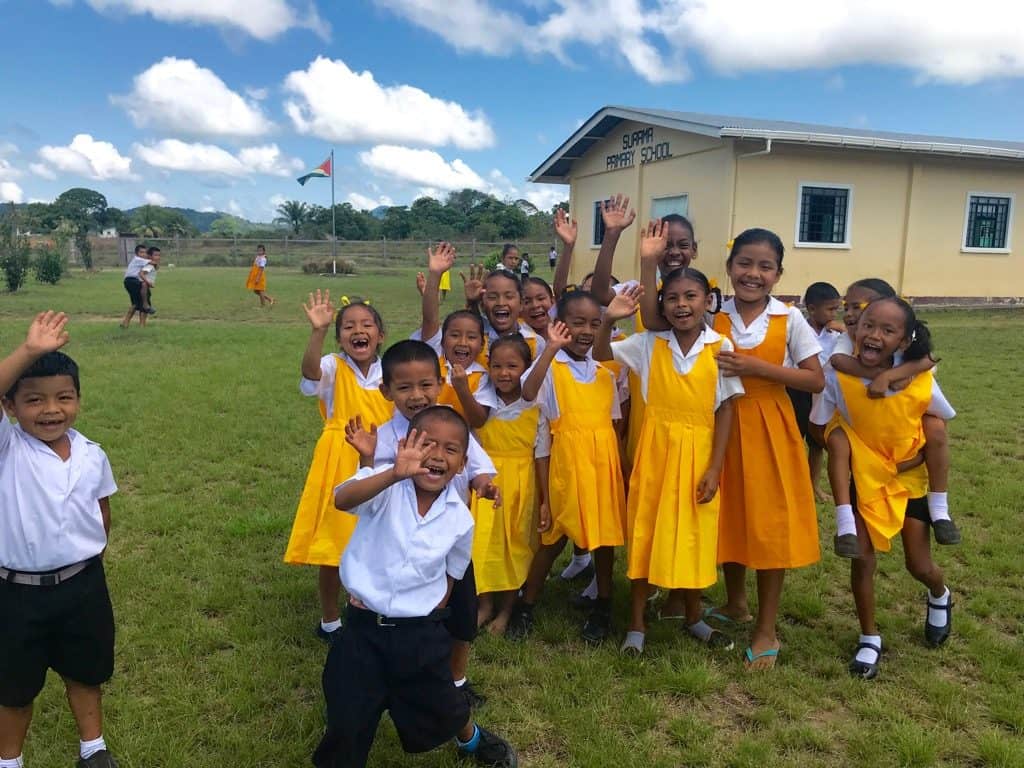 After a lunch of rice, beans, baked chicken, and cucumber and tomato salad, with farina, we rested. We then went into the village of 250 people to see a live cultural dance show that was put on by two Sarama Cultural Groups.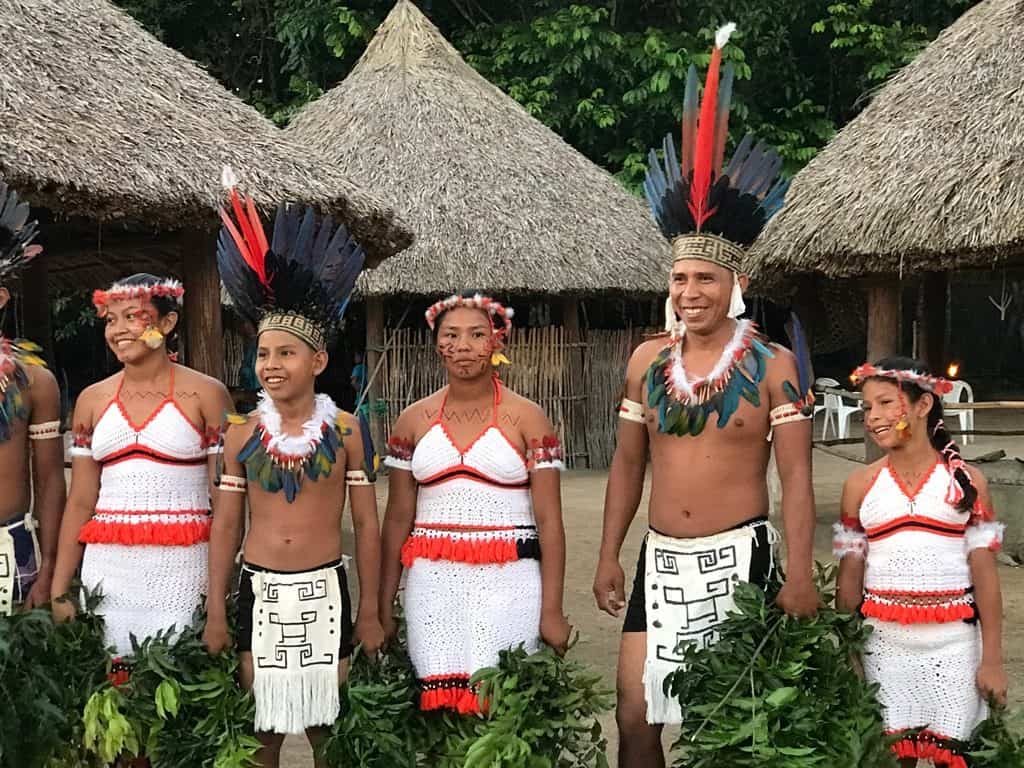 The next morning, we were treated with this little guy that came for a visit before we took off for our daily adventure.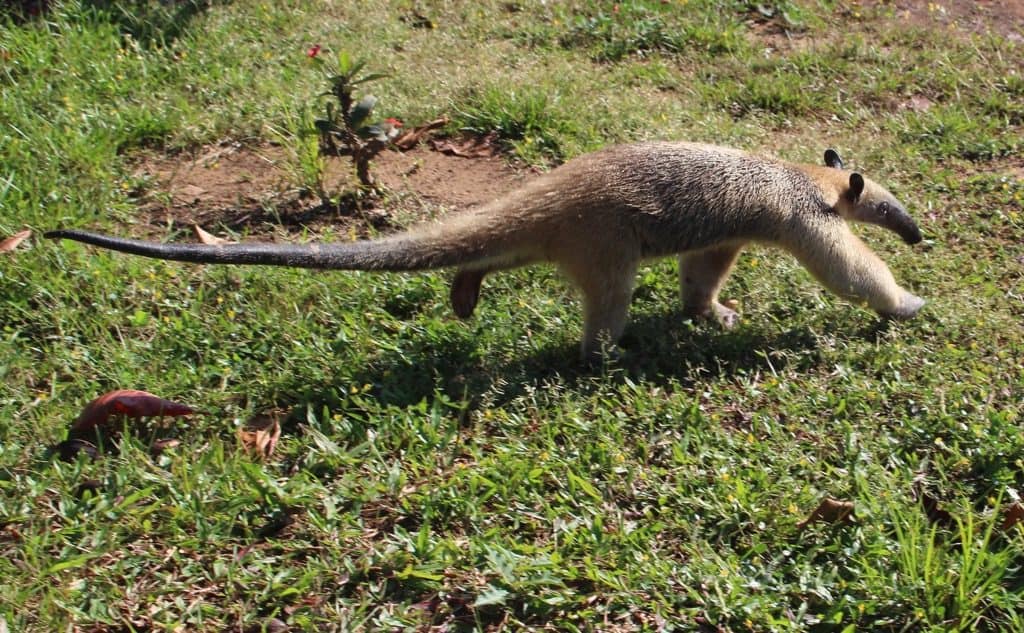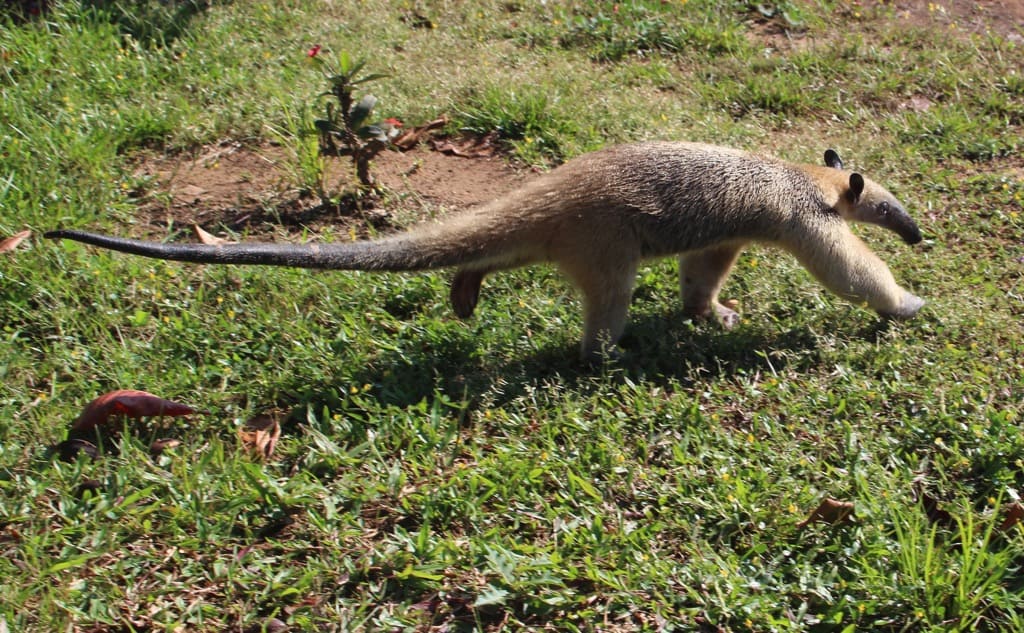 ✦ South American Rainforest: Surama River Trip
The next day we geared up again to float down a different river known as Bora Bora. It is not as wide as the Rewa River we had been on the previous days. We drove overland for about 40 minutes until we reached an area where the trucks can no longer go, then hiked for about 30 minutes thru the South American rainforest and jungle till we reached a clearing where we waited for our small motorized fishing boats to arrive. Once on the river, we navigated the best we could for over 2 hours until we reached the area the guides were looking for.
They were looking for the Harpy Eagle's nest. When I say navigated, I mean that it has been a while since the river has been cleared, so there were many fallen trees crossing many parts of the river, where there was only a small opening for our boat to get through!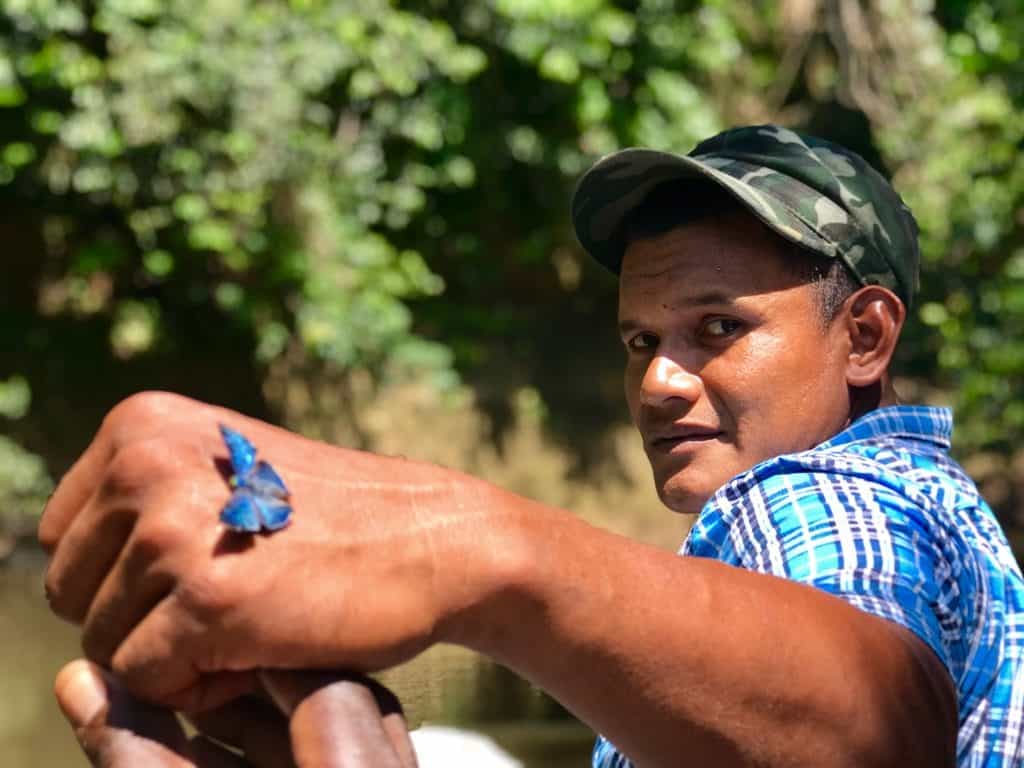 Finally, they spotted what they were looking for. If you have never heard of a Harpy Eagle, neither had I. But this is one of the most unusual birds I have ever seen a photograph of. Unfortunately, I was only able to see the baby Harpy Eagle in his nest from far away. I would love to see one in person someday. I must admit, it is one of the most unusual birds I have ever seen.
For birders, I asked the guides for the three best birds to find in this region: the Harpy Eagle (bird), Rufus Winged, and the ground cuckoo was the answer from Leon of JourneysGuyana. I can wholeheartedly recommend Leon as he is professional, knowledgeable, and evidently loves what he does every day (we could tell, as he was always ready and willing to go out into the jungle). He was our main guide on this trip from Georgetown to all four jungle lodges that we stayed in. We would then get a new local guide at each of these locations.
From the local guide at Samara, his answer for his 3 best birds to see in Guyana were the Pompadour Cotinga, the Fierytail Awlbill (a hummingbird), and the Guyana Red Catania. I find it interesting that these birder guides each chose something completely different for their top 3 birds to see in Guyana, so you can imagine how many amazing birds they have here. For me, I ended up seeing and photographing the Cock of the Rock bird and that was the best birding experience I have ever had!
Along the river, while looking for the Harpy Eagle, we saw several birds including the Coco herring bird, a long-tailed potoo, and an Orange-backed troupial.
✦ Rock View Lodge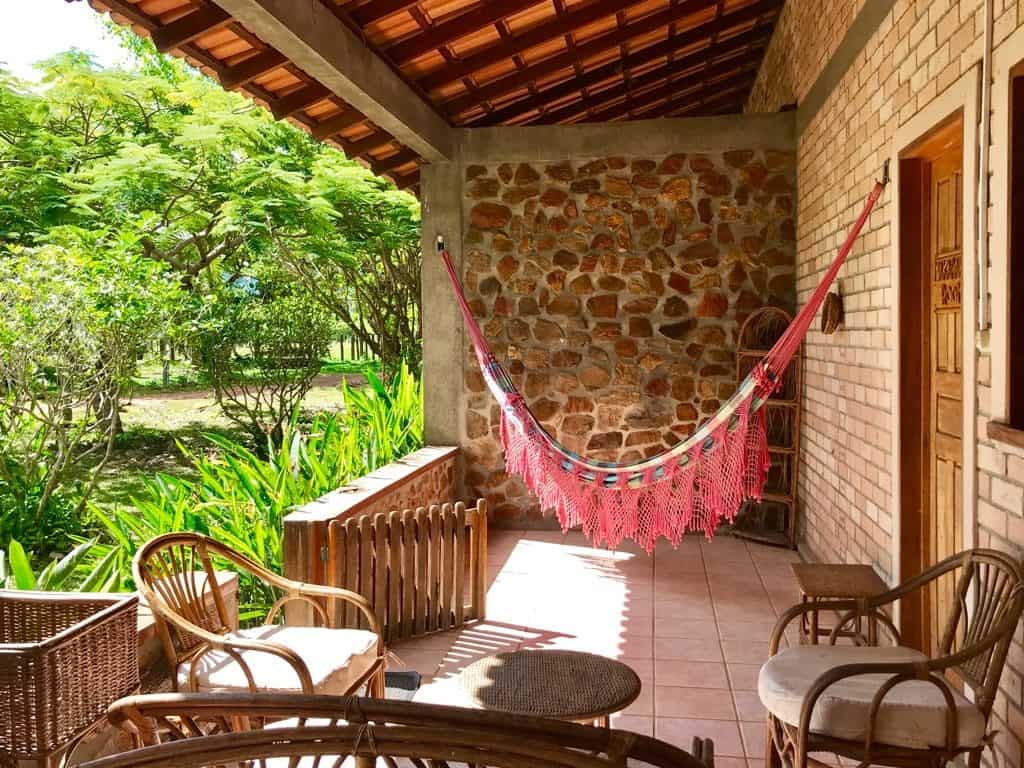 Our last and final stop at a jungle lodge before going to Kaieteur Falls was Rock View Lodge. We ended here because basically, it has an airstrip in its backyard. It is a ranch house of sorts with a swimming pool in the Savannah, named after the view from the rock in this area.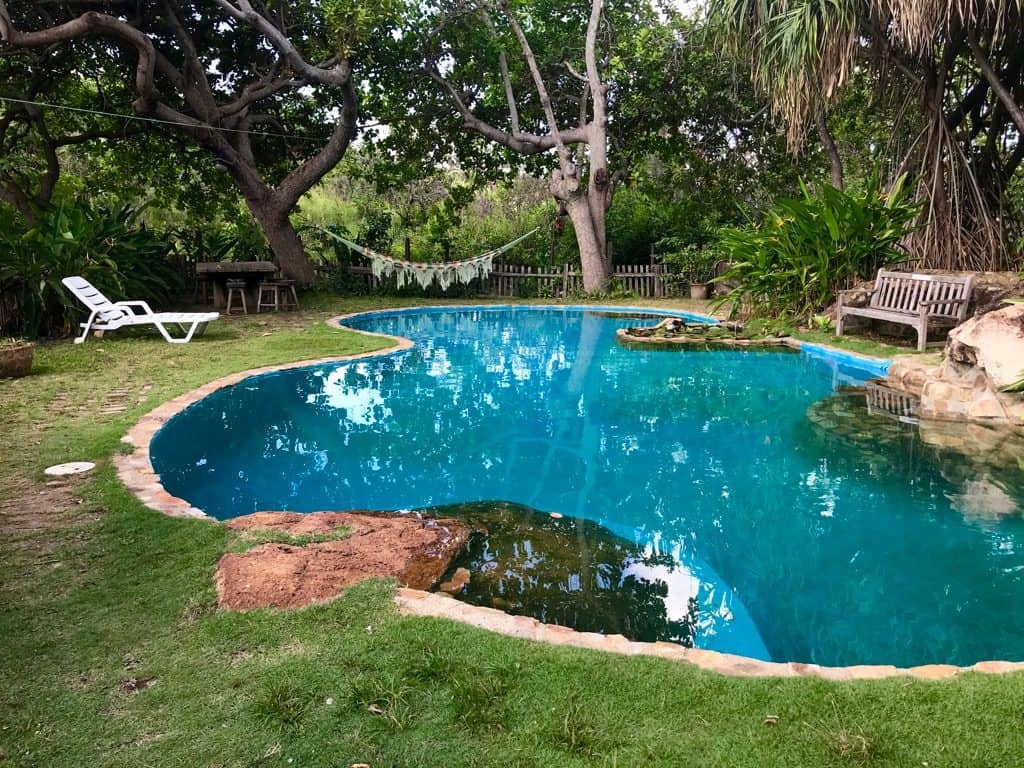 It originally had no trees, but the owner, Collin Edward, a Brit, planted trees all around the property. The lodge has hiking trails to see the nearby villages as well. They also have 8 rooms that can house up to 20 people. This particular lodge is popular with tour operators who bring their clients here to start or end their journeys into the South American rainforests in Guyana.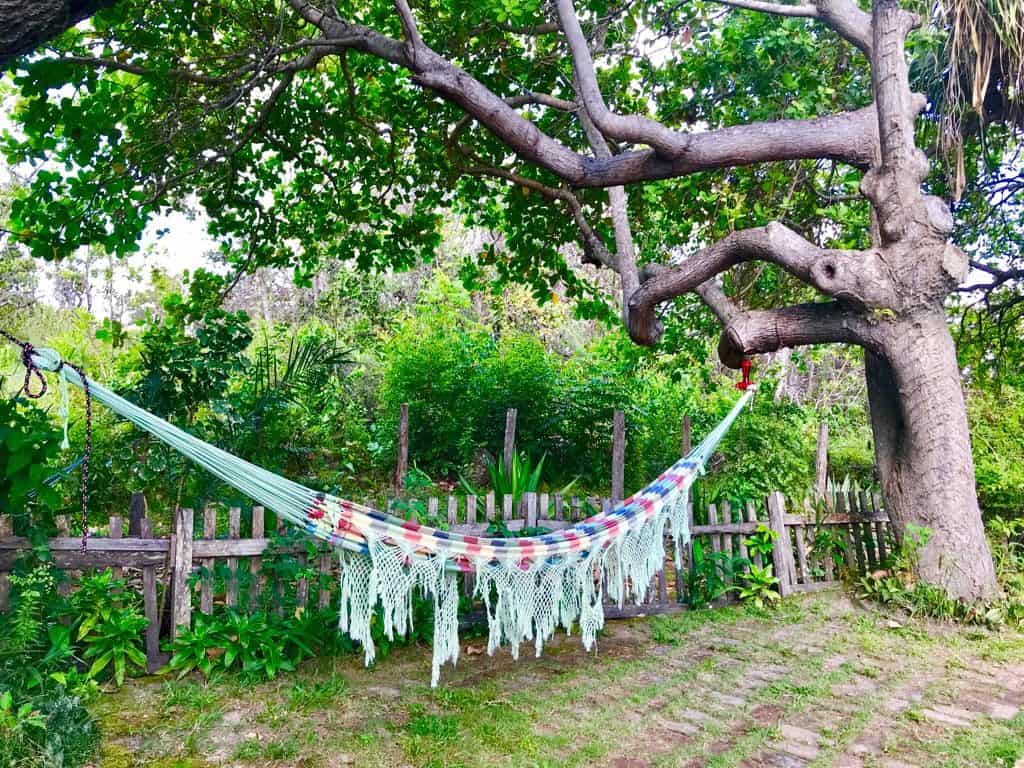 So after an overnight here at Rock View Lodge, we sat in the VIP lounge waiting for our trip to Kaieteur Falls to wrap up the innards' portion of Guyana.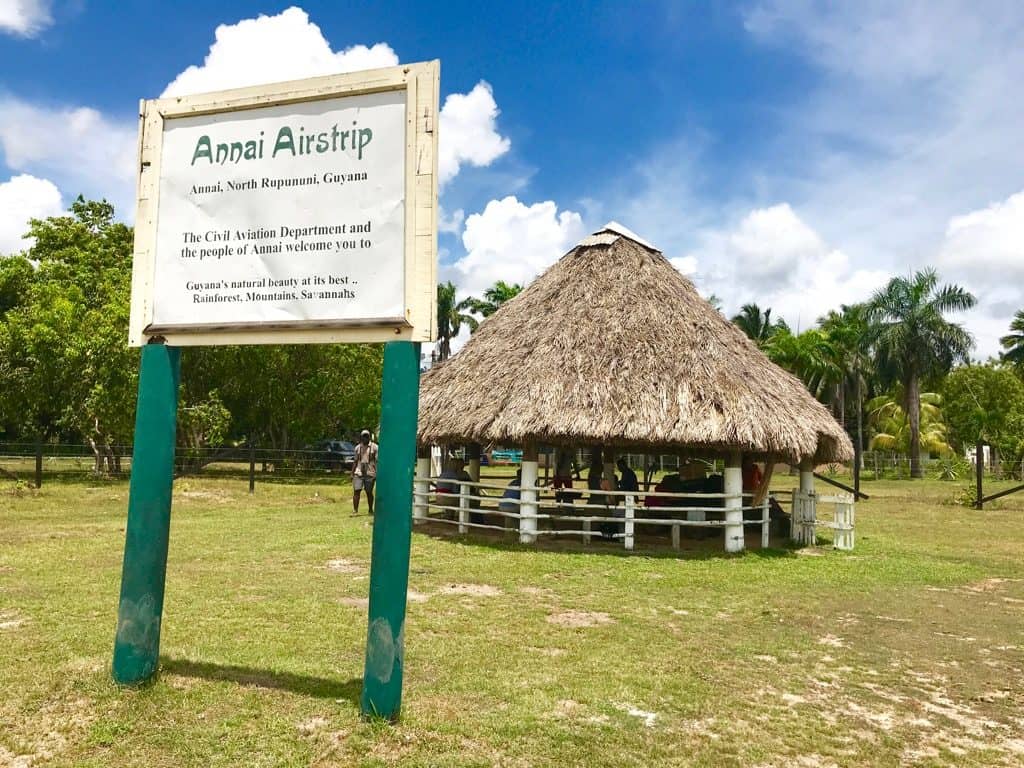 Recommended Reading:
How to be a Pirana Fishing Expert!
Guyanese Food: Learning A Culture Through Food
Kaieteur Falls: Majesty Brought to Life in Guyana
Disclosure: As is common in the travel industry, I was provided with accommodations, meals, and other compensation for the purposes of review by Guyana Tourism and its PR agency. While it has not influenced my review, PointsandTravel.com believes in full disclosure of all potential conflicts of interest. All Photos were taken by the author/or were given permission from the photographer. Affiliate links may be located in this article.