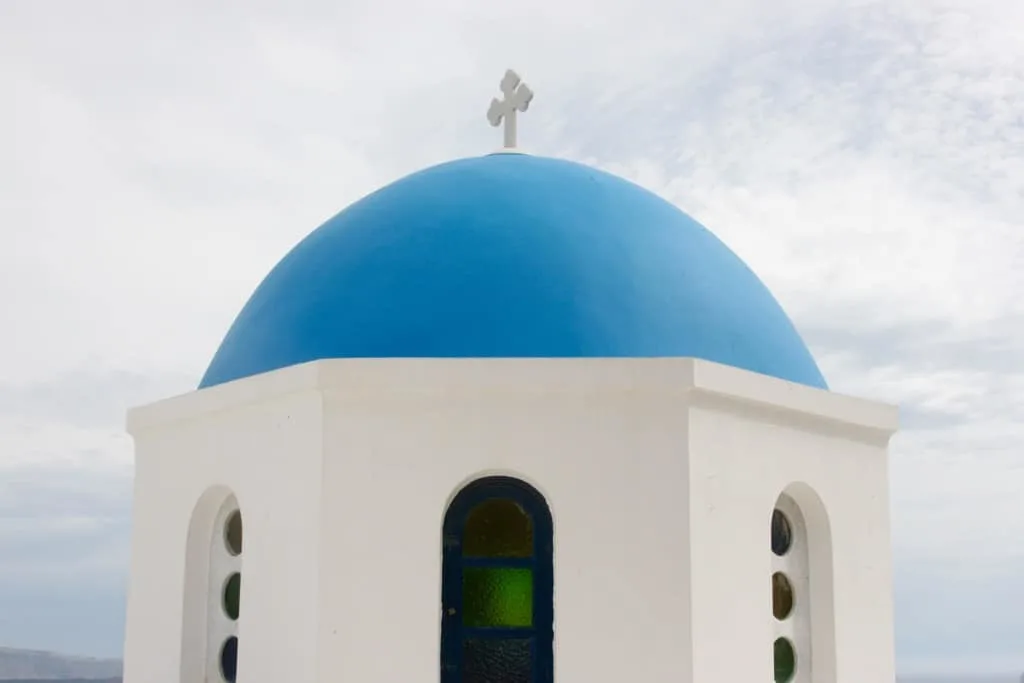 Greece is undoubtedly one of the most picturesque countries in Europe. This beautiful country is surrounded by turquoise-colored seas, deep blue and crisp white houses, rich landmarks, and some awesome museums. Similar to the Italian culture, Greeks love to show off their cooking and baking skills. Just like in the homes of millions of Americans, one of the Greek ways to show affection to the family is by cooking a meal for their favorite loved ones. The Greeks are very proud people and take pride in everything they do and that especially includes cooking and baking some of the best Greek desserts!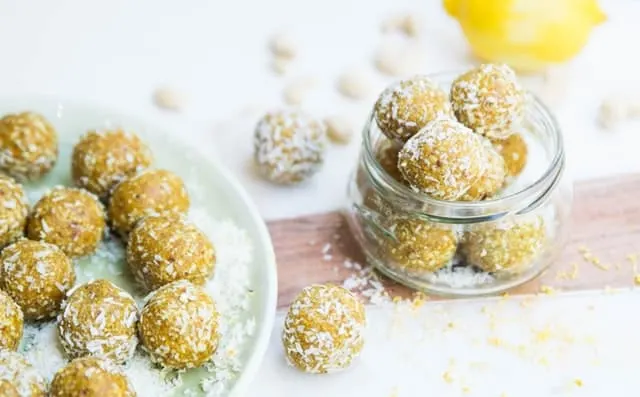 ---
What's in this post:
hide
Greek Desserts!
---
Greece is Famous for Many Things
The Greeks are known for many things such as famous philosophers, the Olympic Games, great poets, and, of course, its cuisine and flowing wines. The Greeks follow one of the healthiest cuisines in the entire world, the Mediterranean diet of fresh produce and seafood. And even though they are very healthy eaters, they make some of the most delicious desserts in the world. What? You don't believe me? It is certainly true.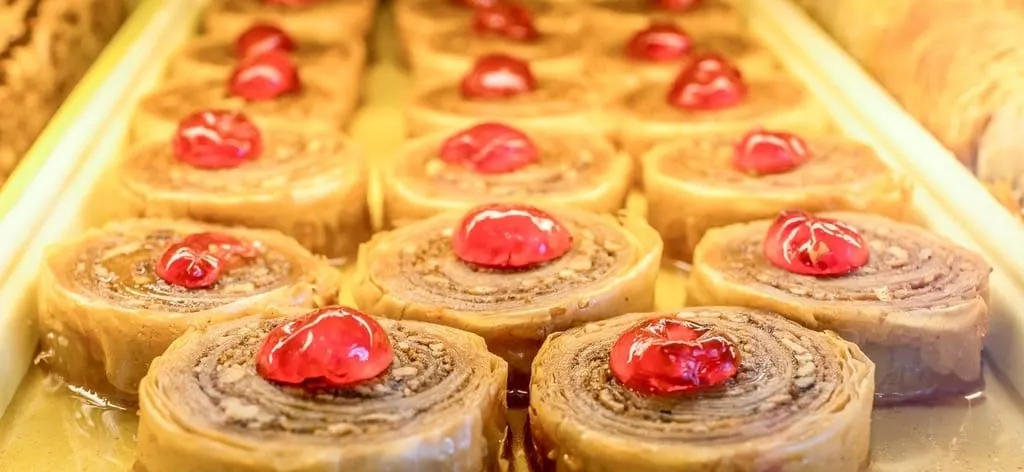 ---
Best Greek Desserts Ever By Type: Greek Phyllo dough
Baklava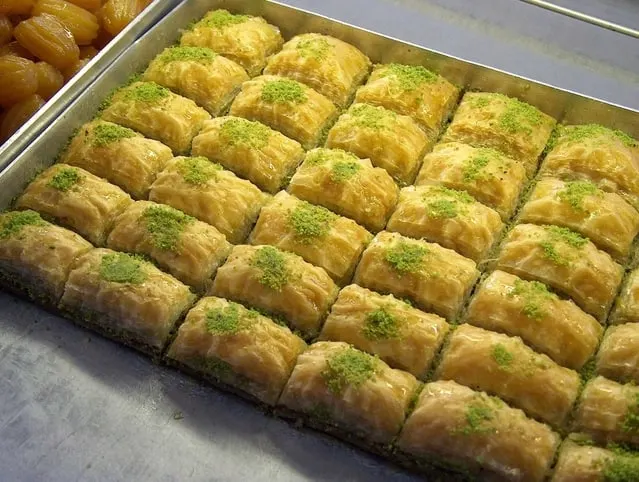 Baklava is one of the best traditional Greek Desserts that the world is familiar with. It is made with rich layers of phyllo dough and held together by nuts and honey. The origin of this dessert comes from the Ottoman Empire. There are multiple variations of this dessert that can be found in the Middle East, Southeast Asia, and Central Asia. This dessert is best eaten cold or at room temperature. The oldest recipe of Baklava dates back to the 2nd century BCE. While we cannot copy the original recipe, you can follow this recipe to make your very own baklava.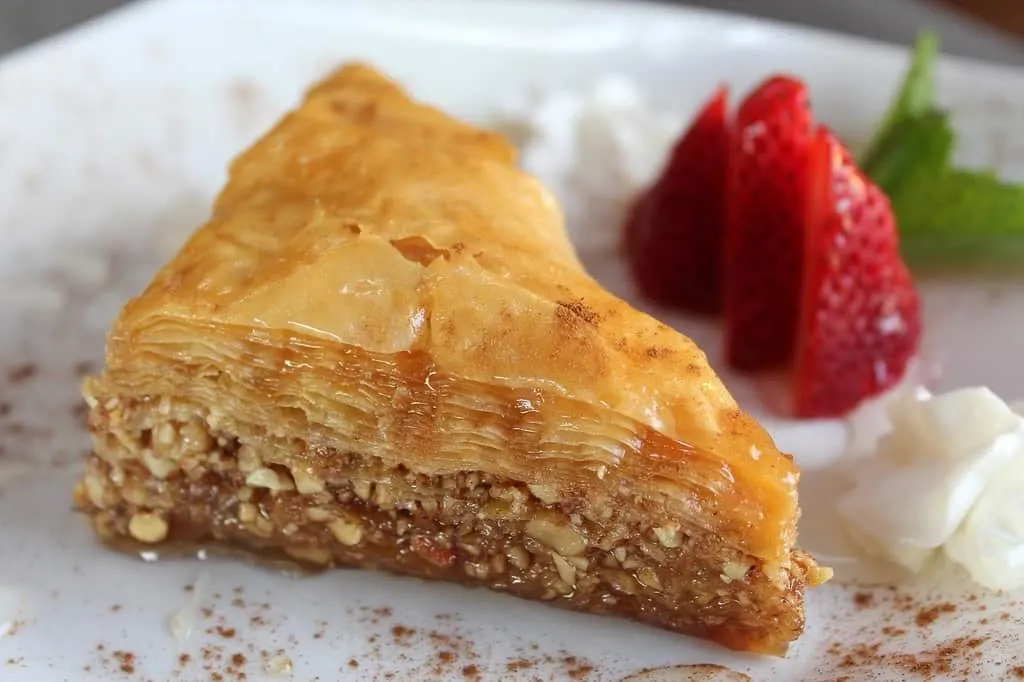 Diples
If you are looking for a cross between a fried donut and a funnel cake, then you must try diples. This dessert is a crispy fried dough that is made with honey, eggs, oil, nuts, and cinnamon. This dessert is typically made during holidays.
Kataifi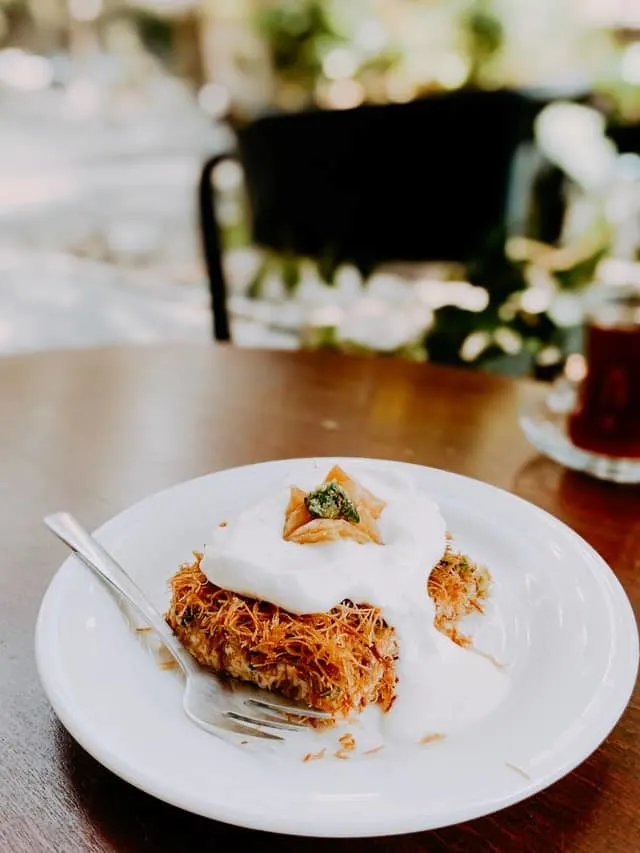 This dessert is made from shredded phyllo dough, rolled, and then stuffed with walnuts and pistachios. It is then covered with syrup. Although this dessert is very popular in Greece, it has origins in the Middle East. To balance out the sweetness of the sugar and honey in this dessert, you accompany it with dark coffee.
Best Greece Desserts by type: Greek Donuts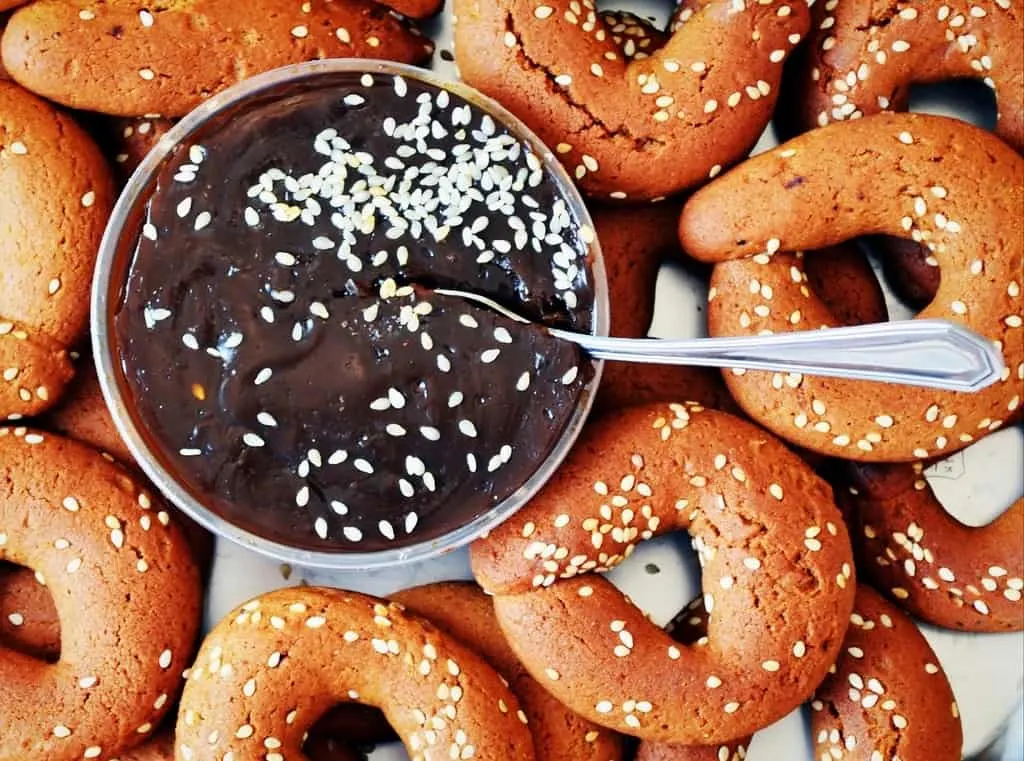 Loukoumades
The neon sign that says 'Loukoumades' is a type of Greek dessert or Greek doughnut that is very well known amongst Greek food culture! Of course, it is one of my favorite Greek desserts!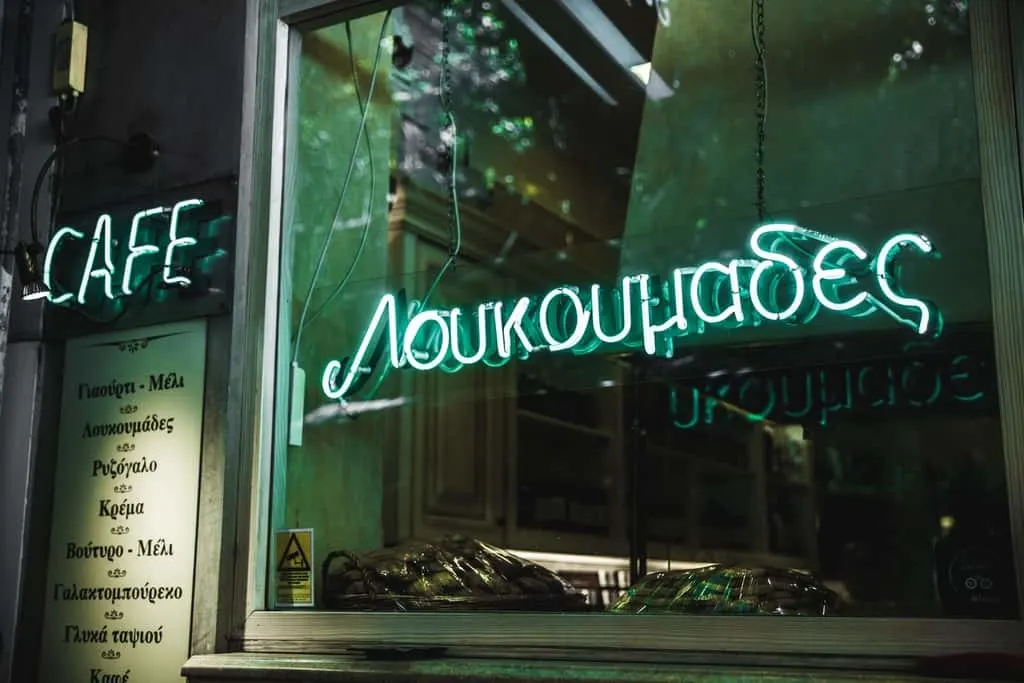 I bet you know by now after reading this far, but the Greeks love their honey and nuts! The loukoumades are Greek donuts that are fried and soaked with honey, walnuts, and cinnamon. Making homemade Loukoumades can be tricky, so I suggest following a recipe like this to help you make these tasty treats.
Kokokia
Every country has its own version of a cream puff donut and the Greeks have kokokia. This dessert is typically made with eggs, flour, cornstarch, milk, and sugar. The dessert is often garnished with a scrumptious chocolate glaze.
Amazing Greek Desserts by Type: Greek Custard
Galaktoboureko
The Greeks cannot get enough of their phyllo dough, syrup, and custard. The Galaktoboureko is a Greek custard pie made with semolina custard, phyllo dough, and topped with syrup. Unfortunately, the origins of this dessert have been lost, but this dessert has been front and center in pastry shops in Athens for more than 100 years.
Bougatsa
Another way to enjoy delicious custard is in this Greek-style custard pastry, Bougatsa. This dessert is mainly eaten in northern Greece and parts of Thessaloniki. There are many speculations of the origins of this dessert but I will only give you the most popular. This dessert is said to have originated in Serres, but it was a recipe that was handed down by immigrants from Constantinople.
Desserts made in Greece by Type: Greek Cake
Revani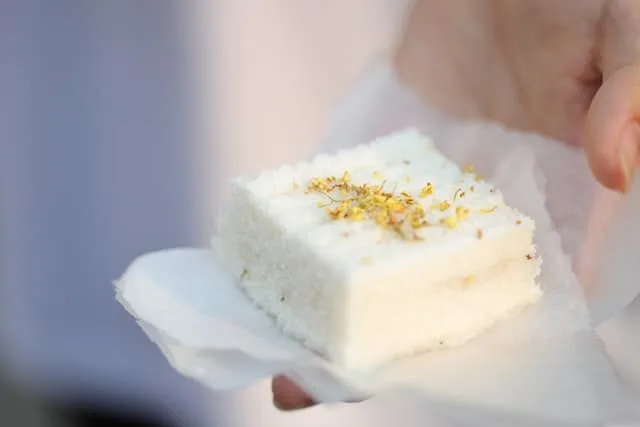 This mouth-watering dessert is a syrup-soaked cake made with semolina and yogurt. This cake is light, sweet, and makes for the perfect Greek dessert. Depending on the island or part of Greece you visit, you might find different variations of this cake. Click here to check out a simple, but tasty recipe.
Portokalopita (Orange Cake)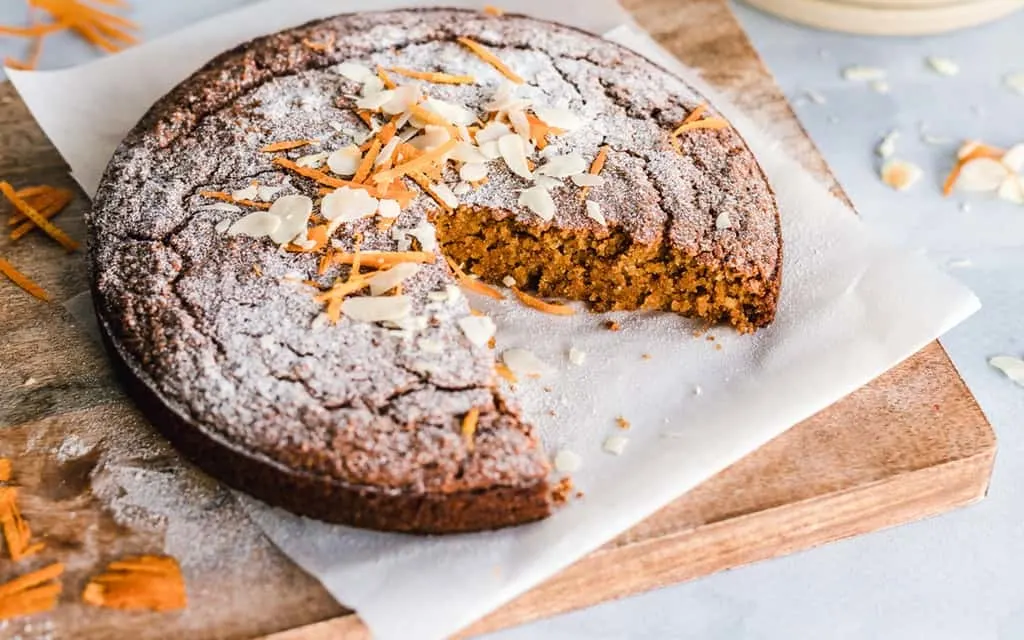 Phyllo dough (or filo dough) comes up again in this syrup-soaked orange cake. This cake is often referred to as an upscale bread pudding. This cake is light, flaky, and will have your taste buds exploding. If you want to overindulge in Greek desserts, then you must pair this cake with Greek yogurt or ice cream.
---
Recommended Reading: 29 Traditional Greek Foods You Must Eat in Greece
---
Types of Greek Desserts: Greek Ice Cream
Dondurma
This battered ice cream was inspired by nearby Turkey with its Turkish ice cream. The typical ingredients of this ice cream are cream, whipped cream, sugar, plant resin, and salep. This dessert is most consumed in Northern Greece and is also known as Kaimaki.
Traditional Greek Deserts by Type: Greek Cookies
Kourabiedes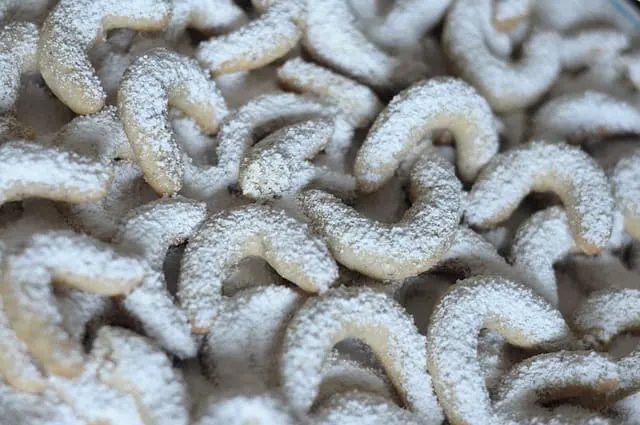 Every holiday has a special dessert and Easter and Christmas time bring forth this butter or sugar cookie known as Kourabiedes. This crescent-shaped cookie is similar to a shortbread cookie but rolled in confectioner's sugar (twice!).
Melomakarona
Like many traditions in Europe, these honey cookies are mostly saved as a Christmas-time dessert. These cookies are made from oil, honey, oranges, and nuts. They are yummy.
Amygdalota (Greek Almond Cookies)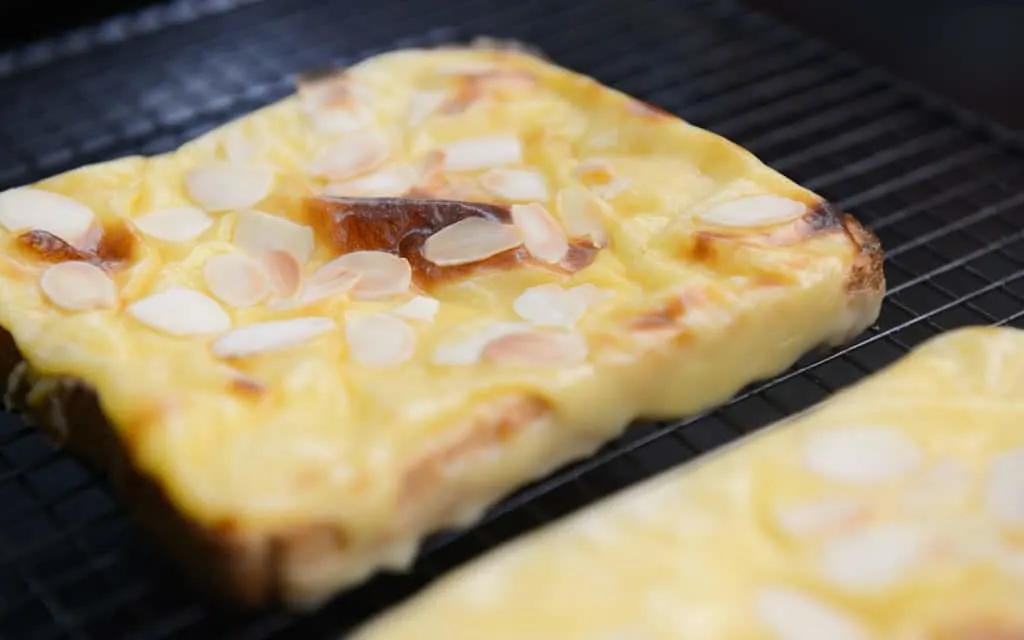 Amygdalota or Greek Almond Cookies are prominently featured in Greek cuisine since they have so many almond trees. The almond tree flourishes in the Greek's dry climate with very little water and is very resilient. So as you can imagine it produces many almonds, thus the pastry makers love to put it in their recipes since it is readily available. These amygdalota's or Greek Almond Cookies are perfect with a cup of Greek coffee.
Greek Desserts: Traditional Greek Puddings
Moustalevria with Greek Ice Cream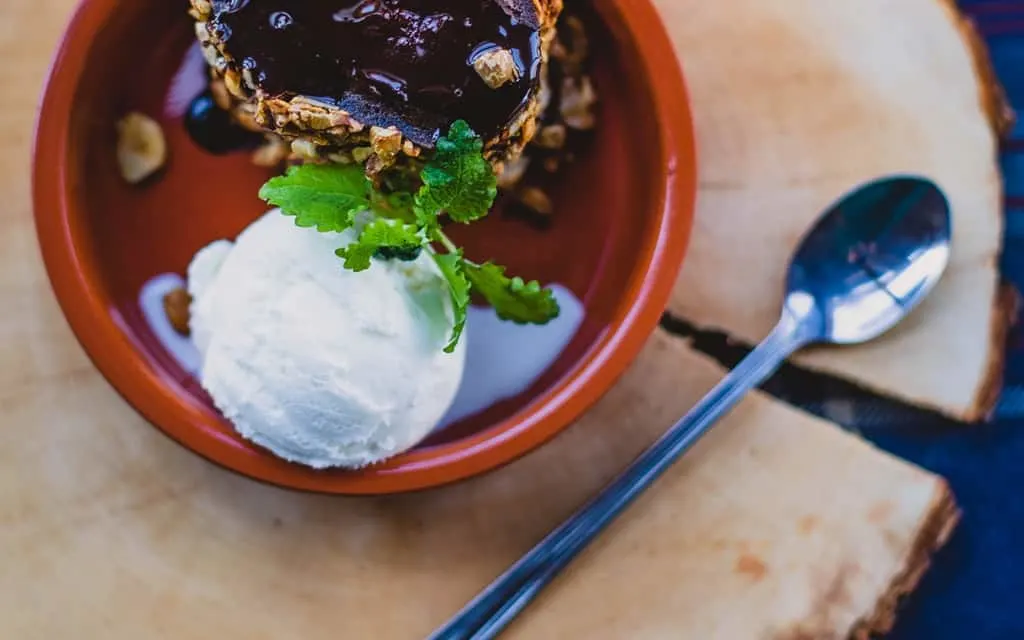 This dessert is a grape must and flour pudding. Its origin date back to Ancient Greece and was known at one time as oinouta. This dessert is a Greek favorite but it should be made during the grape harvest season.
Other Traditional Greek Desserts
Glyka tou koutaliou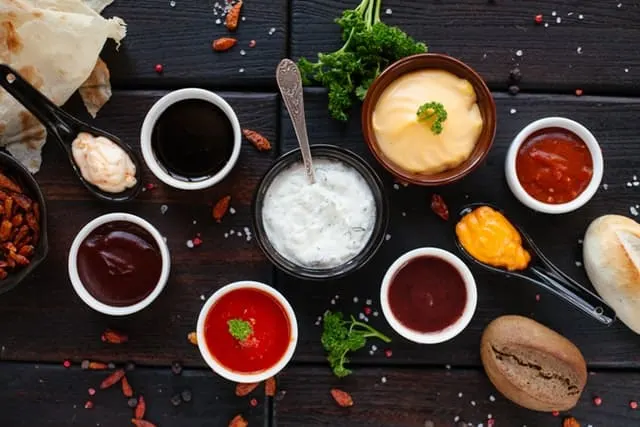 You cannot get more traditional than this Greek spoon sweet dessert, as they are traditional, homemade sweet fruit preserves, served in a spoon as a gesture of hospitality in Greece. This dessert is called sweet spoons because a small serving size can fit in a spoon. The most typical fruits used to make this dessert are apricots, pears, oranges, grapefruit, cherries, and bergamot. In true Greek tradition, you should serve this dessert to guests with a cup of Greek coffee and a cold glass of water.
Halva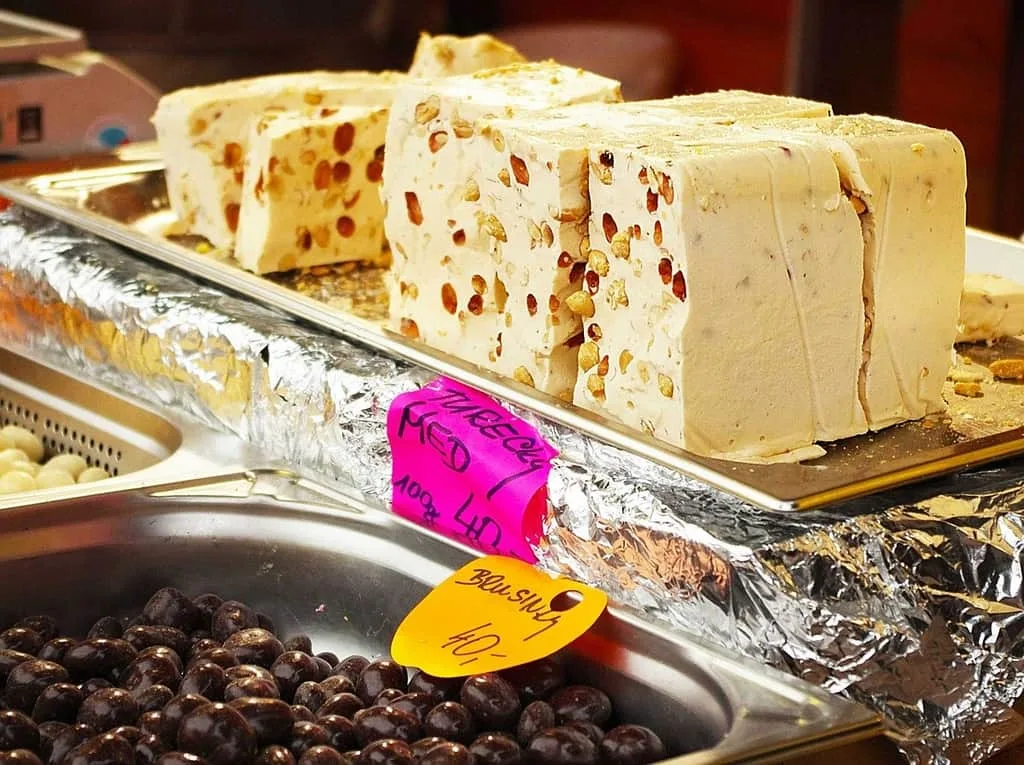 This dessert is a nut butter sweet made from semolina, milk, sugar, and nuts. The most popular types are semolina halva, tahini halva, and halva farsalon. This dessert is often eaten during the traditional fasting period among the Greek Orthodox. Check out an Halva recipe here.
Kormos
The name of this dessert means "tree log" and that is the shape of this scrumptious dessert. It is made with plain biscuits, evaporated milk, cocoa, sugar, butter, nuts, and brandy. This quick and easy dessert is a pleasure to eat and easy to make. If you have any doubts, here's a Kormos recipe to make it!
Pasteli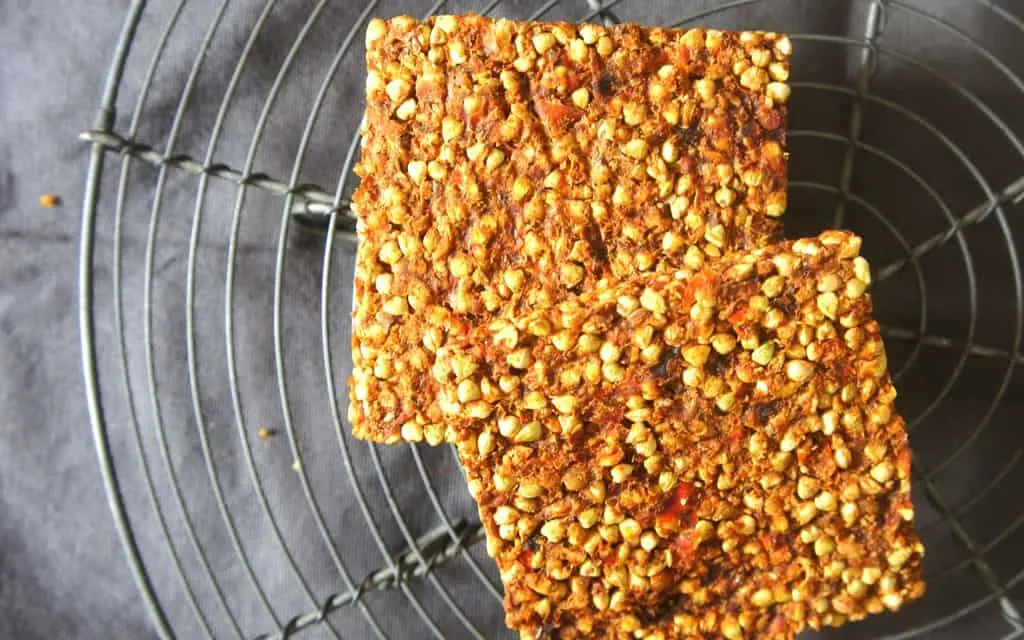 Pasteli is made up of only two ingredients – honey and sesame seeds! Most likely, they were the original power bar! Actually, these bars are consumed during fasting times, when the ancient Greeks would not eat animal products. The sesame seeds were a source of protein. So as you can imagine, they have been around for a very long time. They are hard and crunchy and today found in vending machines in Greece.
Pasteli: Greek Honey-Sesame Bars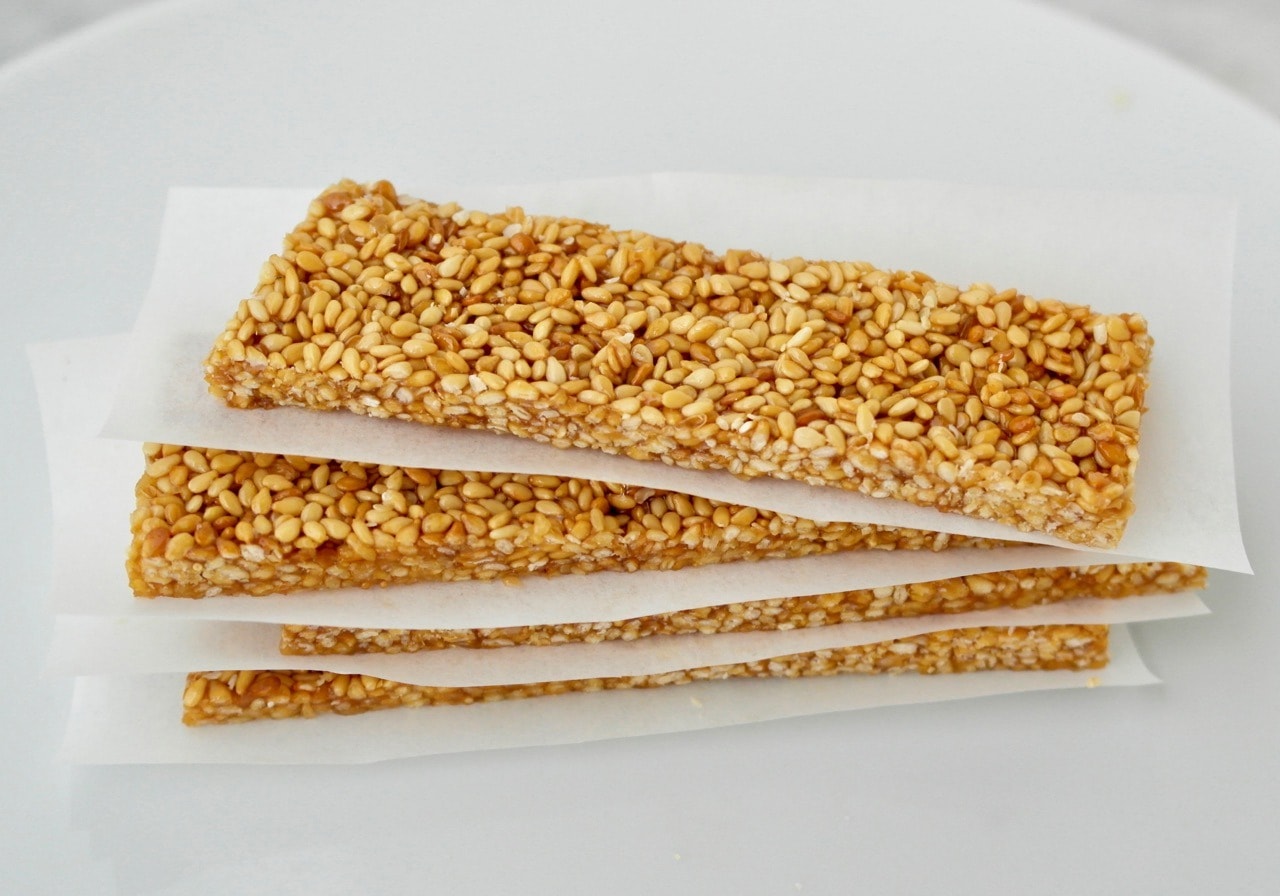 These sesame bars known as pasteli in Greek are the original power bars. They actually go back to antiquity, the ancient Greeks had a similar recipe that included a variety of nuts and honey. Today you can pretty much find pasteli anywhere in Greece. When I'm out and am looking for something quick I'll stop by a periptero (kiosks that are everywhere) and that is what I'll get. It is basically honey and sesame seeds. You can also find other types of pasteli that include other nuts such as pistachios. These bars are traditionally consumed during times of fasting when animal products are prohibited to eat.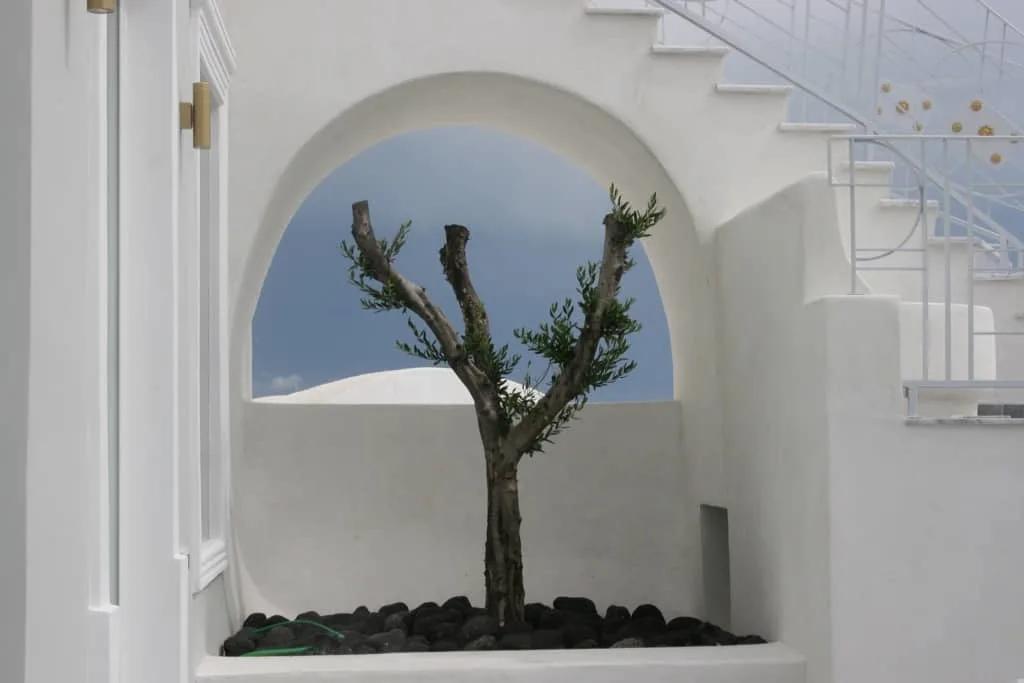 Traditional Greek Desserts
In fact, when it comes to eating, there are a few do's and don'ts that you should follow when it comes to eating desserts in Greece. Before we dive into the best traditional Greek desserts, let's check out some of these Greek do's and don'ts:
Don't be too overly picky about the desserts, give them a try, even if it is just a small bite. They may taste better than you think!
Do not refuse food as a guest in someone's Greek home., as the Greeks considered that very rude! At least give these new desserts a try!
Do try the street food in the villages and cities of Greece. I think you might just be surprised!)
Be sure and give compliments to the waiters, and especially the chefs and cooks! They will love that you tried their deserts!
Eat all the traditional Greek food you can, including desserts! (This might be a little bit of a stretch, but while in Greece, eat the good food that they offer.).
Time Spent in the Greek Islands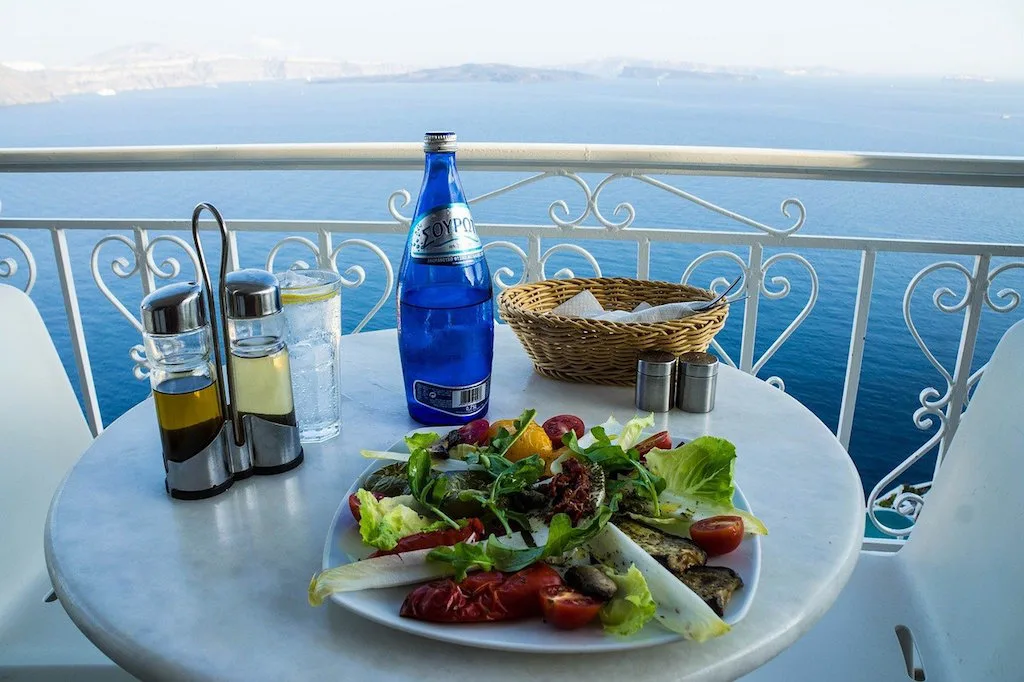 In fact, the time I spent in the Greek Islands was some of the best times I have ever had in my life. You can read a few of my articles here about: "Unique things to do in Greece and where to stay in Santorini" or my time spend in Bohemium luxury in Mykonos or even Praying For a Safe Voyage at Sea: The Greek Isles and its Churches. As I certainly enjoyed photographing and counting each church I could find in the islands. I also wrote about Santorini Island's Secret Lover's Cove. So I have provided you with plenty of reading material BEFORE you take your trip to the Greek Islands!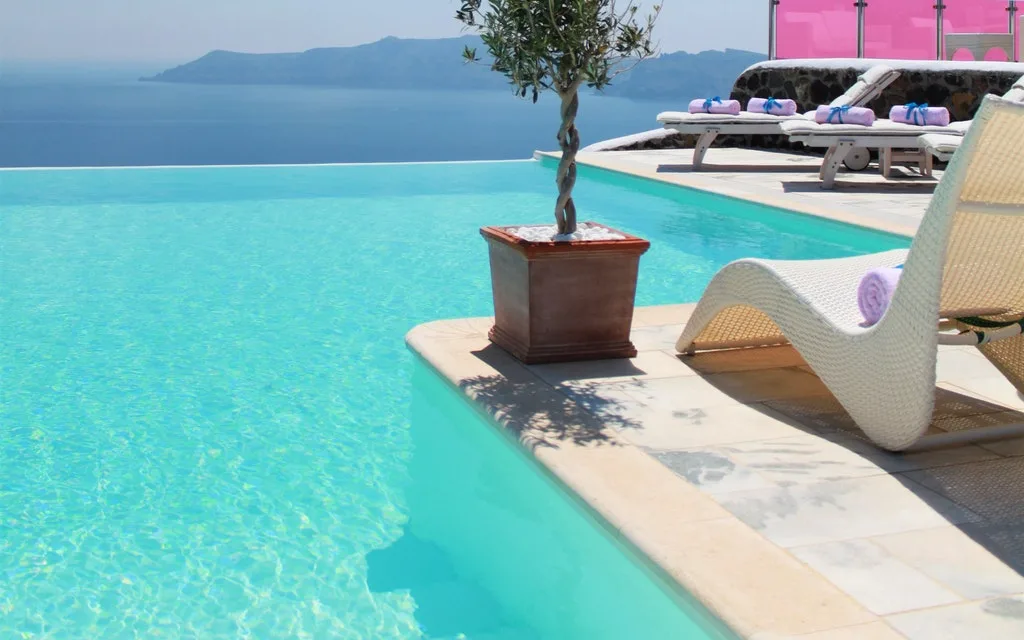 I don't know about you but I have worked up quite the appetite. All of the traditional Greek desserts sound absolutely delicious that I am going to have to go out and try some! Why not do the same or better yet, go visit Greece and taste these sweet and luscious desserts!
You see… Dreams do come true in the Greek Islands!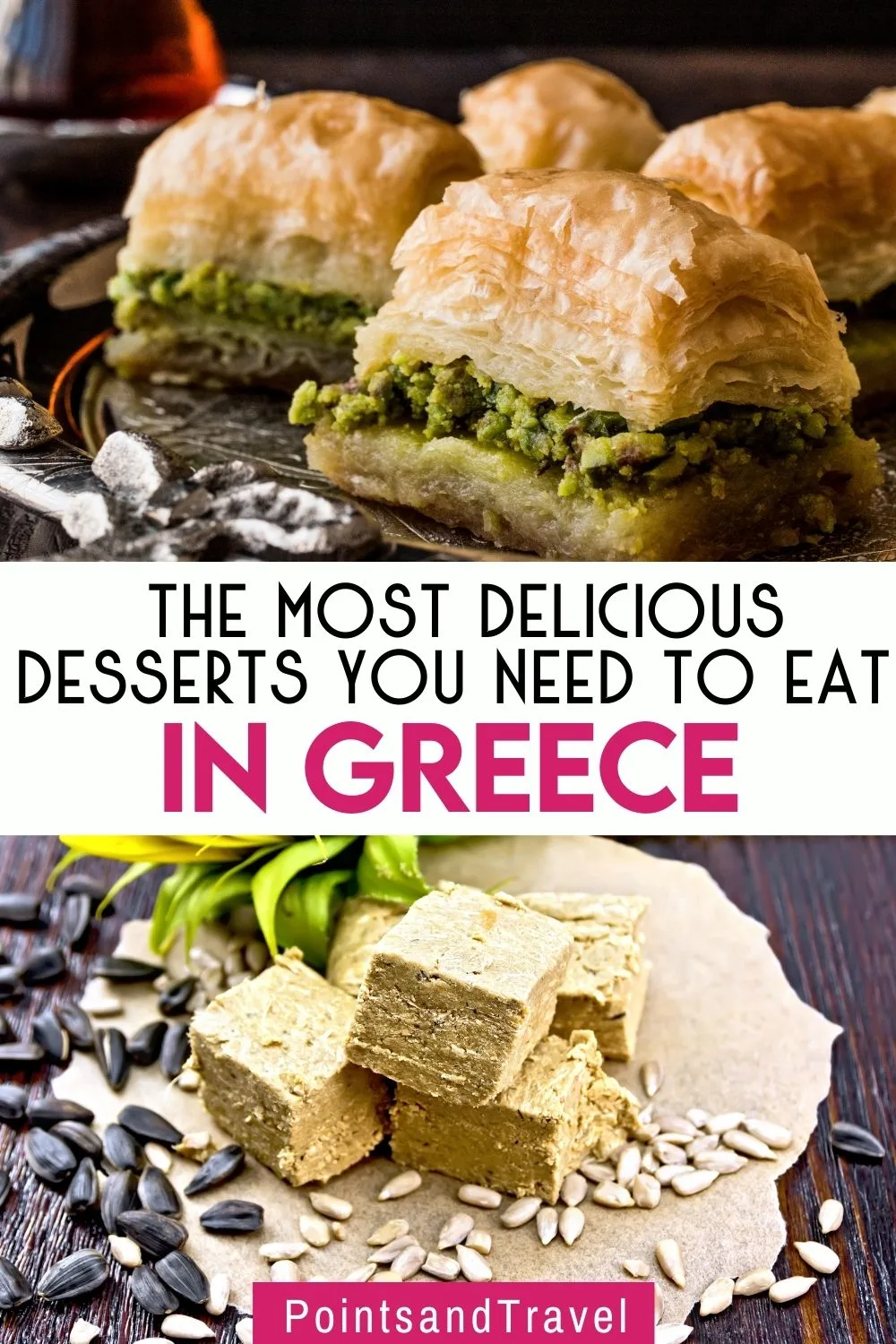 Recommended article:
The Greek Isles and its churches
SANTORINI: Unique Things to do and Where to Stay in Santorini!
MYKONOS: Mykonos Beaches: My Dreams of Bohemian Luxury
ATHENS: Athens, I love you too!
Once time has passed and you no longer travel as much as you used to: Memories of Santorini Island