I recently was on a trip to Lake Charles, Lousiana for Mardi Gras where I encountered the making of a King Cake or King's bread! "A what, I asked?" Being from the South, you would think I would have heard of all the desserts from this region but never had I heard those words before. There are some words related to food that we eat knowing nothing more than it tastes delicious! Then there are foods that have such a rich history that you can't help but ask for more information. King Cakes are one of those… as there is no Mardi Gras without a King Cake!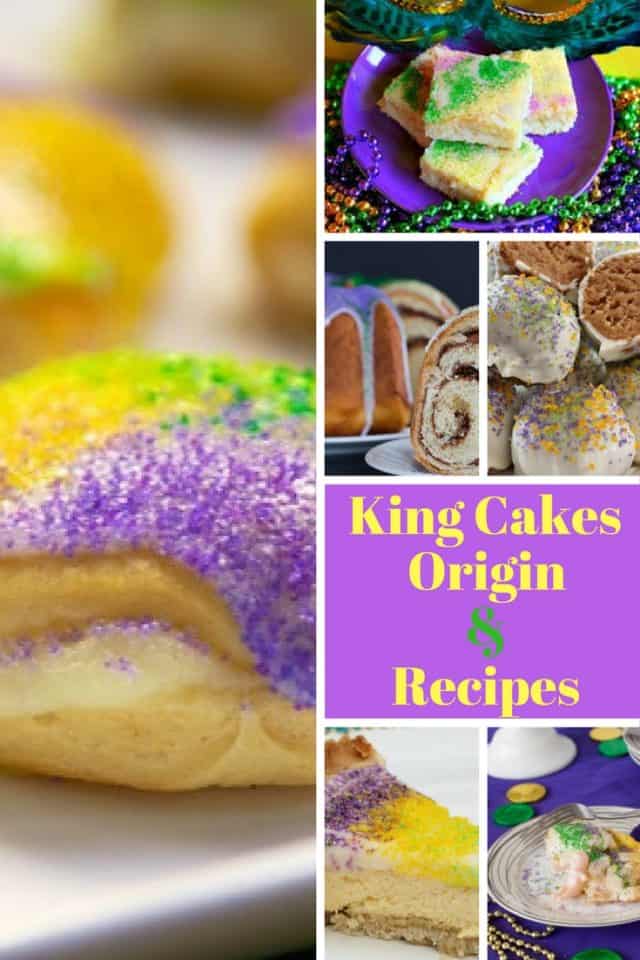 A Mardi Gras tradition – Beginning on January 6 is to eat a traditional King Cake.
Mardi Gras 2021's "Fat Tuesday" falls on February 16. Let Carnival begin!
Here is the history of the meaning of the King Cake baby inside.
---
King Cake's History and Recipes
---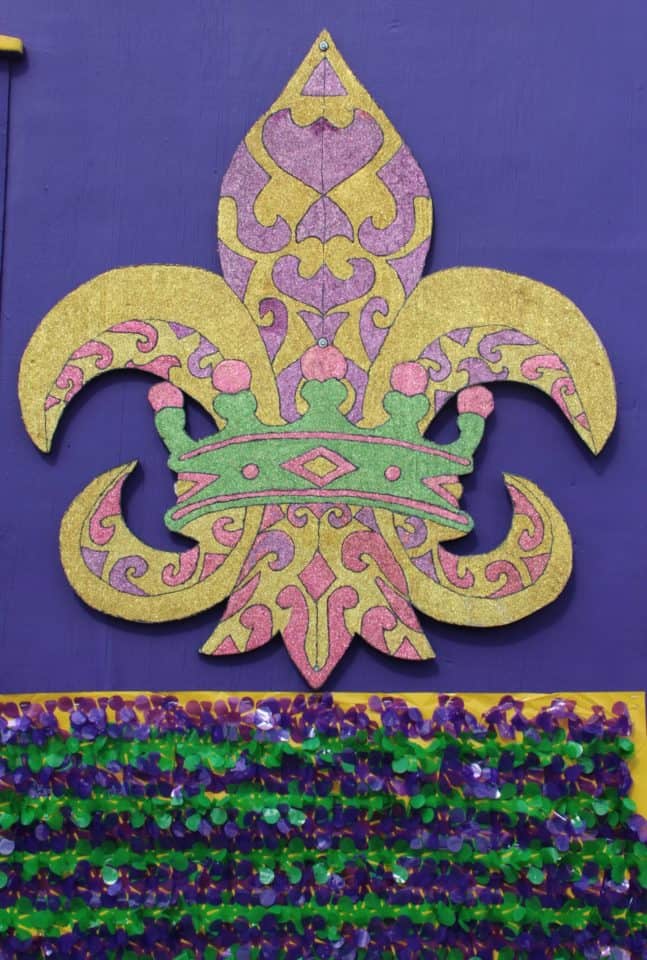 What is a King's Cake
A King Cake is similar to a frosted coffee cake and is sprinkled with sugars dyed in the Mardi Gras colors of green, purple, and gold. King Cakes are sort of a cross between a coffee cake and a French pastry, but King Cakes have a very different ingredient in each one which makes you wonder why it is there:
"Why is there a baby in my cake?"
That's right, a King Cake baby!
(I wonder how many king cake babies they can fit in one king cake?)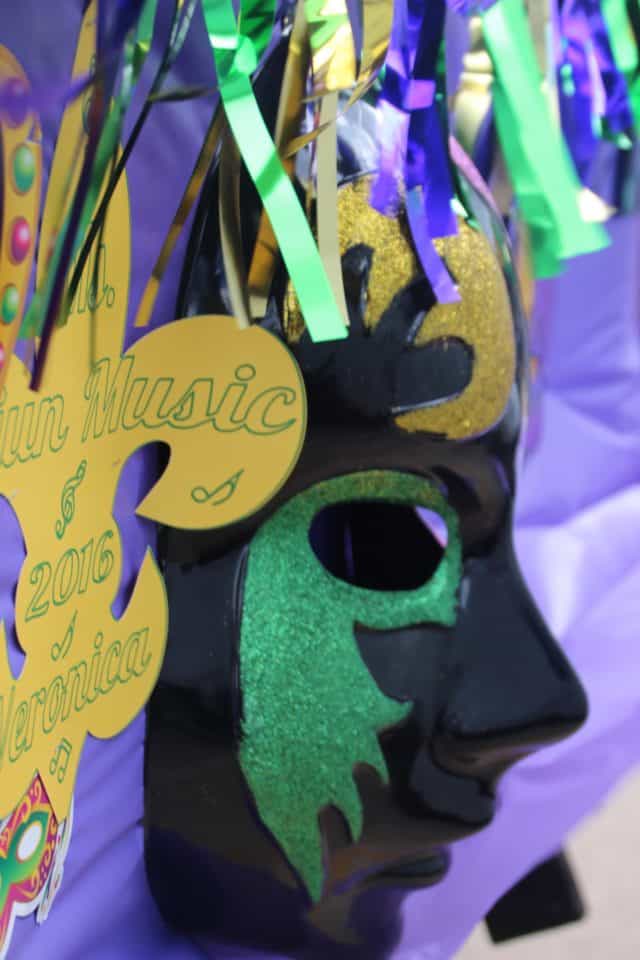 The answer to that first question above is because this is a custom for some folks down here in Lousiana, and second, the explanation for the baby is the start of Mardi Gras! Many people down here eat king cake during Carnival season, which kicks off January 6 on the Christian feast day of Epiphany. They also call it King's Day or Three King's Day.
Here is a brief spill on what King Cake is, and the origins behind it. And since the 2021 parades are canceled due to the Covid-19 freaking pandemic, you might want to order a king cake for delivery from New Orleans's most popular places like Gambino's, or Haydel's Bakery, or Randazzo's. These King Cakes are made of ingredients including butter, eggs, flour, sugar, and yeast. Bakeries from around New Orleans offer their own spins on the classic recipe. Plus this is a perfectly festive way to celebrate the deliciousness of another year of Carnival!
King Cake's Baby!
This plastic King Cake baby inside the cake is meant to represent baby Jesus when he first showed himself to the three wise men, known as the day of Epiphany. Remember, the Bible? Well, consider it good luck if your slice contains the king cake baby! The cake itself is decorated with different colors and each color represents something different:
The King Cake is decorated with three (3) different colors and each color represents something different:
Green represents faith.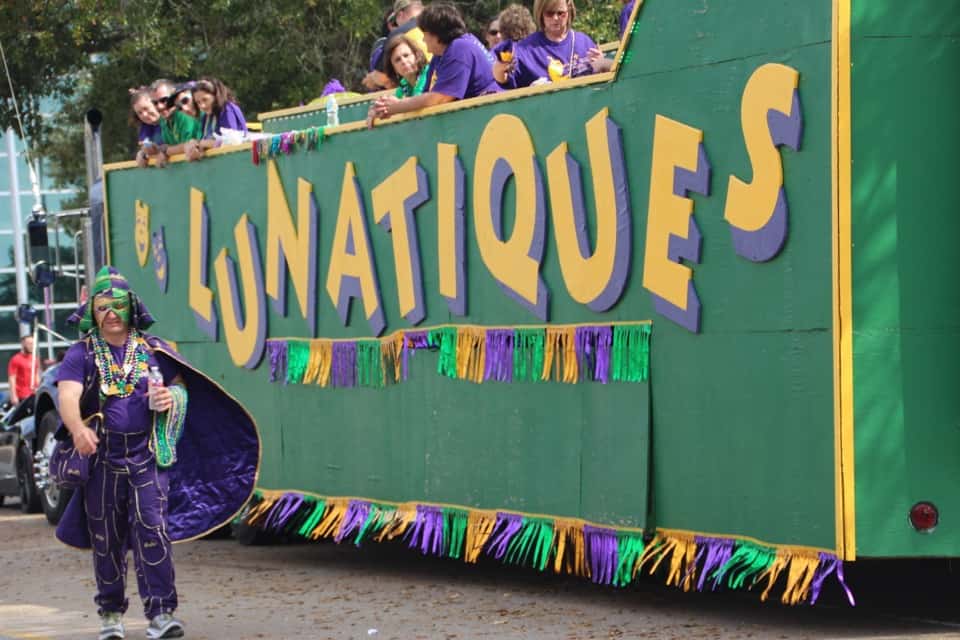 Purple represents justice.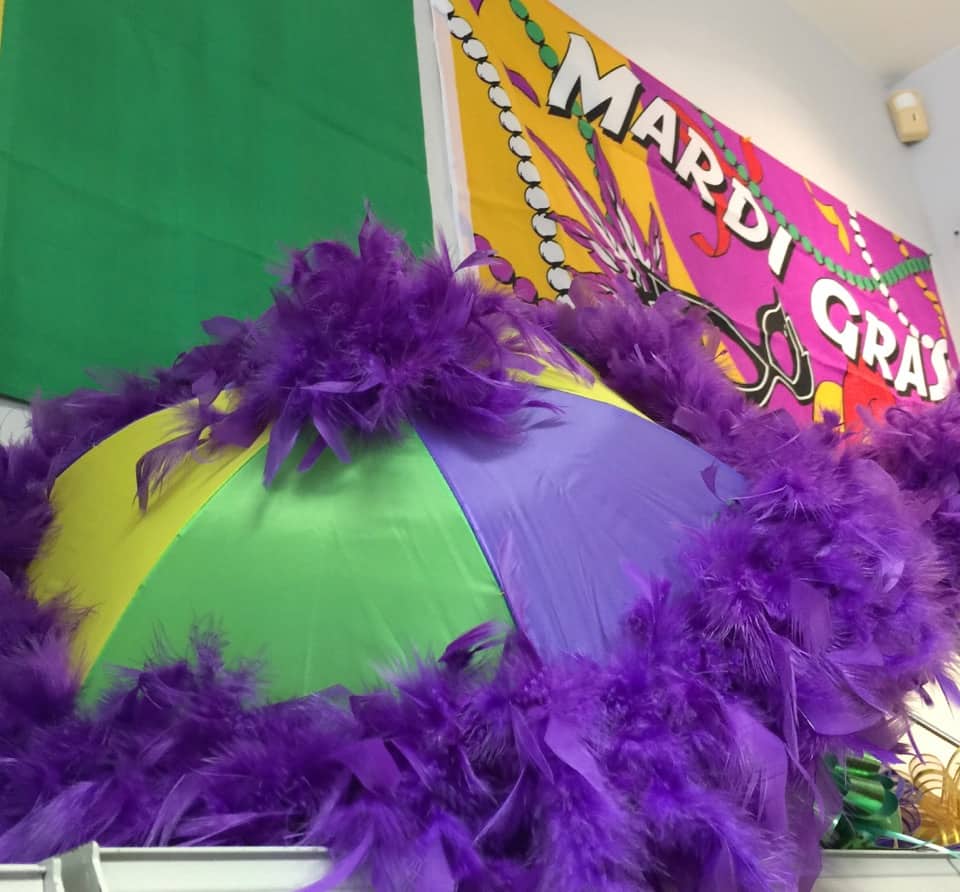 And gold represents power.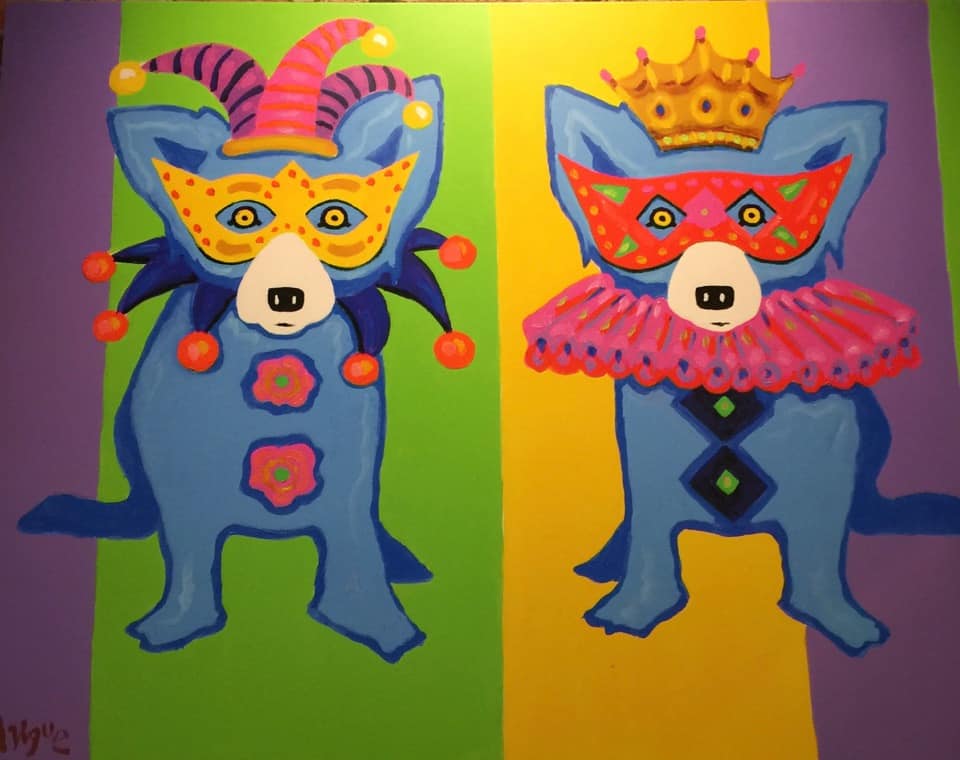 Colors Represent the Crown Jewel
Altogether, the colors of the King cake represent a jeweled crown in honor of the three wise men who believed in faith, justice, and power. In Louisiana, the Twelfth Night also signifies the beginning of the Carnival season which ends with Mardi Gras Day. At a traditional Lousiana party, the King Cake is sliced and the person who receives the Christ child baby in their cake piece is the one that brings a King Cake to the next party or they host the next King's Day party! So remember, if you get the Christ child, you have good luck!
Traditions to Celebrate in LA
The tradition of bringing the King Cake to the next Mardi Gras celebration is rooted in Old World Europe, mostly from Spain and France, back in the 12th century. It then spread to the United States of America eventually and found its way around the Gulf Coast region, and here in Lake Charles where I am now. Traditions in Lake Charles get pretty crazy (believe me!)==>>> Chicken on the Run near Lake Charles, Louisiana read this article and you will see what I mean!
Other things Used to be inside the King Cake
Beans, coins, peas, or even pecans, were placed inside the cakes before baking them to represent the baby Jesus. Early Europeans celebrated the coming of the three wise men bearing gifts twelve days after Christmas calling it the "Feast of the Epiphany", or the "Twelfth Night, or what is now known as "King's Day" in Lousiana. Today, Louisianans' bake King Cake babies right into the cakes to honor those three wise men from long ago.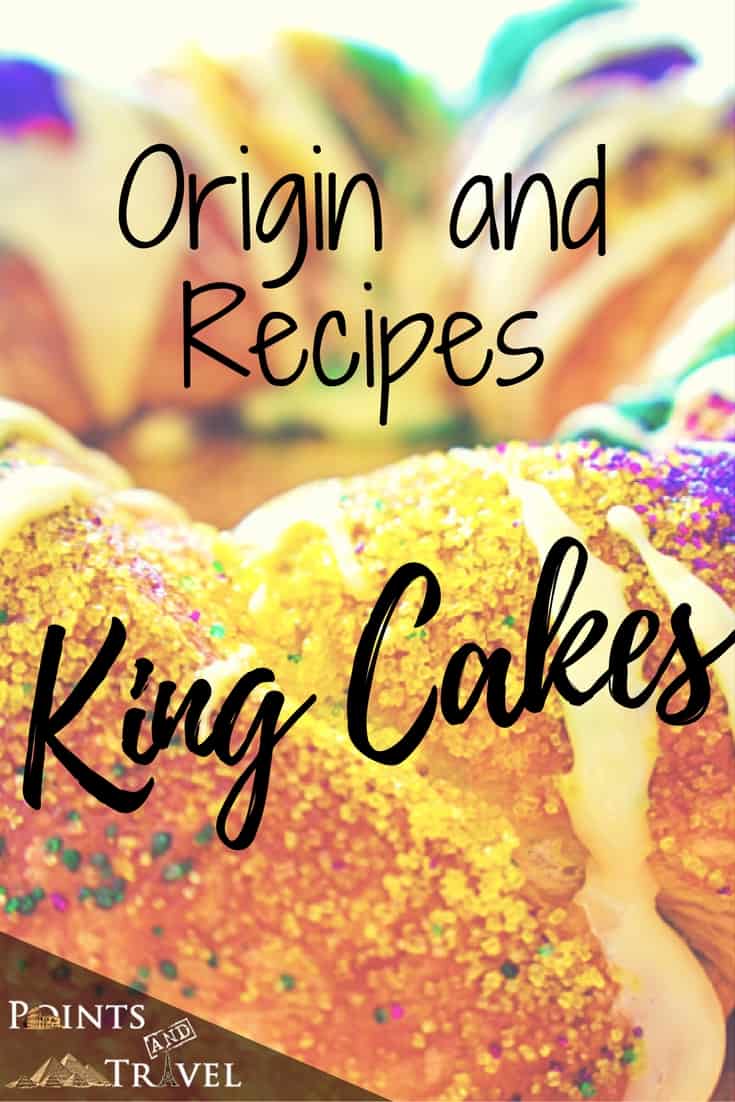 King Cakes Origin and Recipes
King Cakes are a huge part of Mardi Gras throughout Lousiana and the Gulf coast, as mentioned before. In fact, it's a common belief that the tradition came from France to New Orleans sometime around the 1870s. It is associated with the Christian Epiphany or holiday from the Christian religion. Depending on where you are, you eat the king cake on the 12th night or January 6th, which is 12 days after the birth of Jesus. Many people eat it throughout Carnival before the season of Lent.
I found many different King Cake recipes for you to enjoy when I was looking for recipes on Google. Just don't forget the main ingredient, a small, plastic Christ child also known as a king cake baby. You could make your own king cake and eat it anytime during the year, but…would you?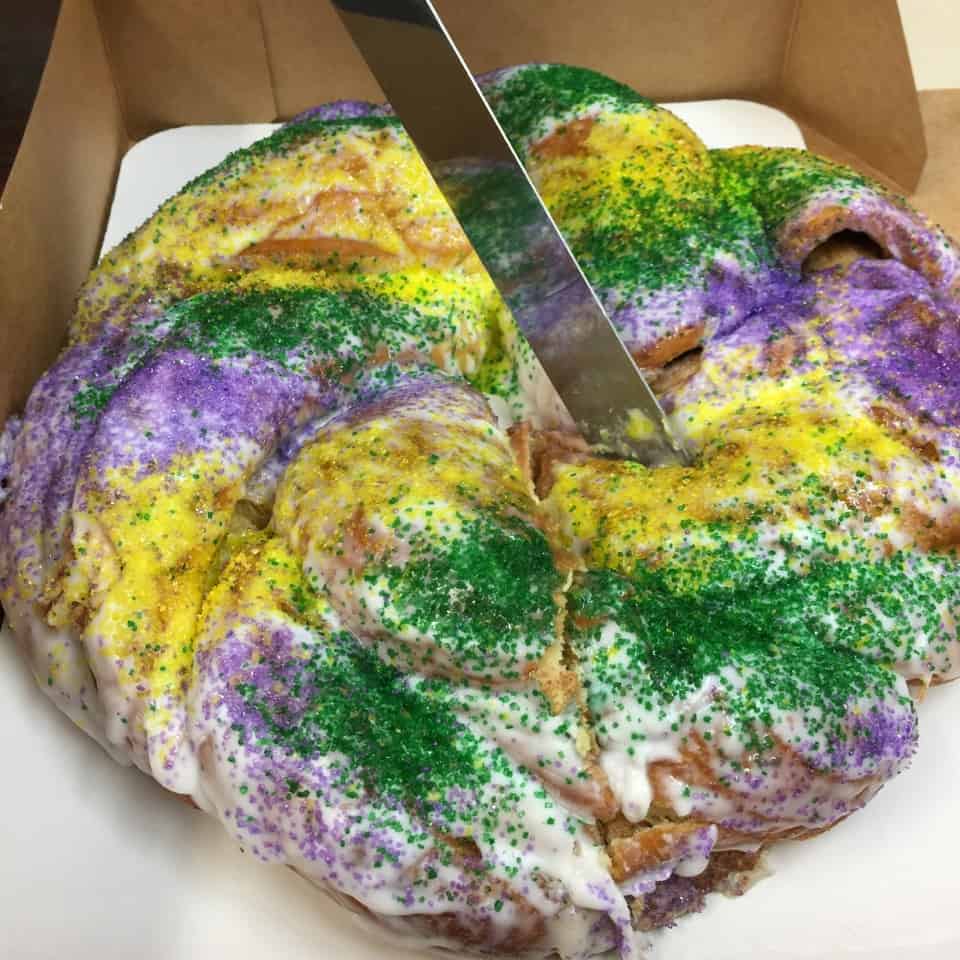 What is a King Cake?
The king cake is a traditional cake sprinkled with white icing and sugar sprinkles – sometimes it takes more like soft sweet bread or a circular sugary pastry. Bakers use a Danish or brioche dough and twist it into a traditional ring shape. They then top it with sweet honey or a cinnamon glaze. It can even be glazed with cinnamon sugar, brown sugar, pecans, and cream cheese, sometimes even fruit filling. These days, they have all different types of King Cakes- of course with a King cake baby inside!
What Exactly is the Twelfth (12th) Night?
The word Epiphany comes from the Greek word that means "to show or reveal," and describes the day when the three "Wise Men" from the old Testament of the Bible reached Bethlehem. This was the day that Jesus was revealed to them. According to history, the "Feast of the Epiphany" was celebrated as early as the second century, A.D.
King Cake Recipes
And for those who want to do-it-yourself, there is no shortage of king cake recipes online. Some even come from canned cinnamon rolls just don't forget to include the little Christ baby.
Mardi Gras King Cake | Barbara Bakes
30-Minute King Cake | Frog Prince Paperie
King Cake Bites | Plain Chicken
Traditional Kings Cake | Today's Mama
King Cake Monkey Bread | MomDot
Different Countries have Different Traditions
Traditions are a bit different in different countries. For instance, in Britain, a king cake is a fruit cake! In France, the traditional king cake is a puff pastry that is glazed, It is known as "Galette des Rois" which translates to "cake of kings." The Portuguese version of king cake is ring-shaped, called Bolo rei, and is filled with candied fruit and nuts. In Spain and South America, the "Rosca de Reyes" is a sweet bread with a light layer of icing. This is the King Cake that is the closest to the New Orleans' king cake.
Even Bulgaria and Greece got in on the game and have their own King Cakes. Bulgaria's cake is called "banitsa" and it is served on New Year's Eve! It is made from sheets of phyllo dough wrapped around super soft cheese. It contains charms or also written notes. In Greece and Cyprus, they also make their King's Day Cake on New Year's Day. It is called the "vasilopita" in Greece and resembles the French galette. It is round, flat, and contains almonds on top with a coin baked inside!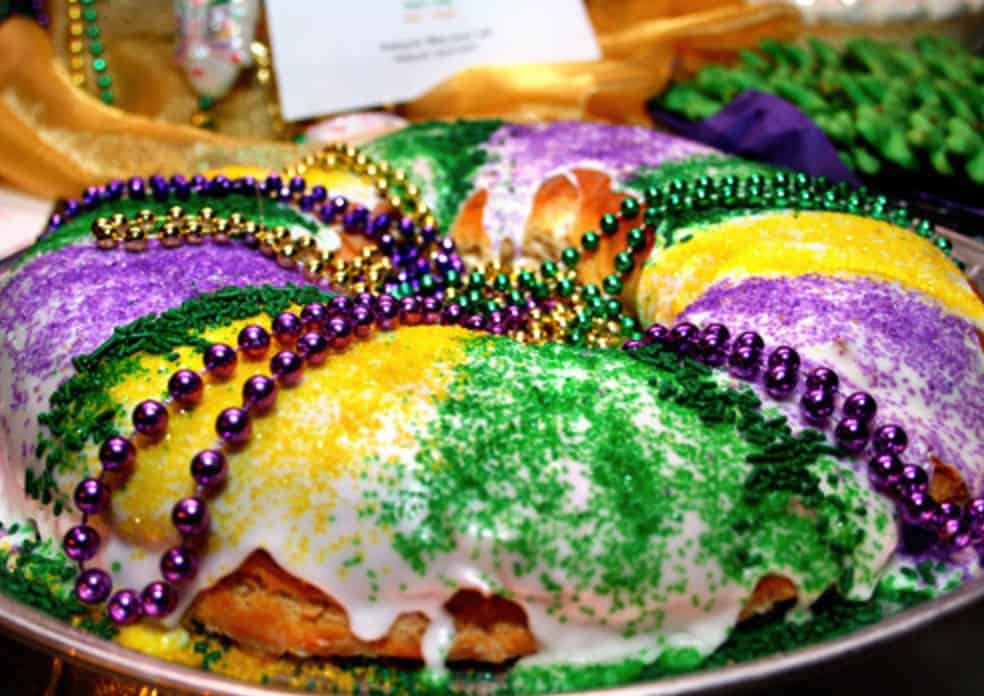 So Many More Recipes:
King Bundt Cake | Brown Eyed Baker
Cinnamon Roll King Cake | Tastemade
Gluten-Free King Cake | Boulder Locavore
King Cake Cupcakes | Nola Mommy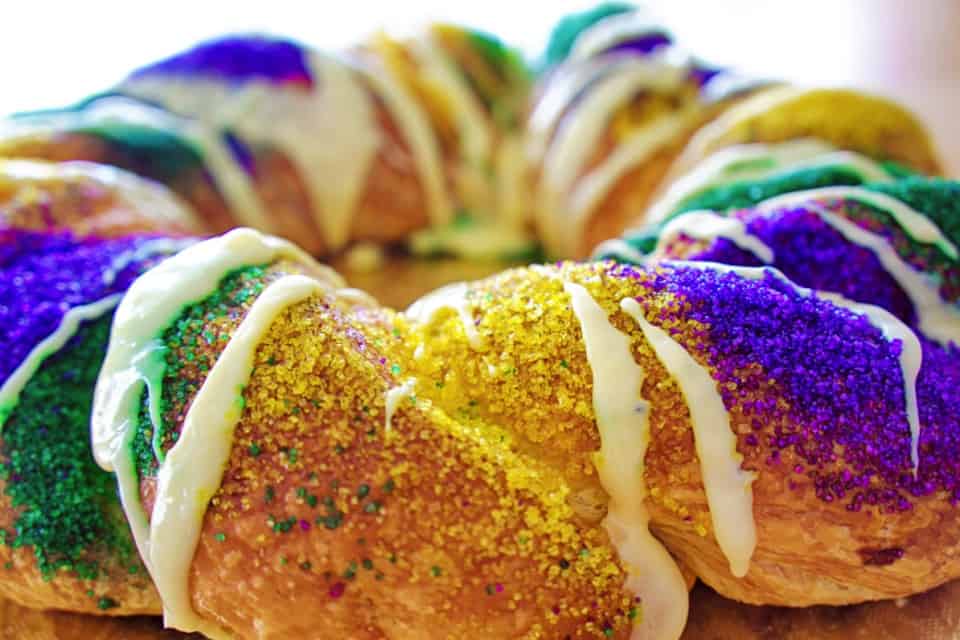 King Cake Dip | Homemade Hooplah
King Cake Cheesecake | Kitchen Belleicious
Pecan Praline Cream Cheese King Cake | Texanerin
King Cake Oreo Truffles | Jam Hands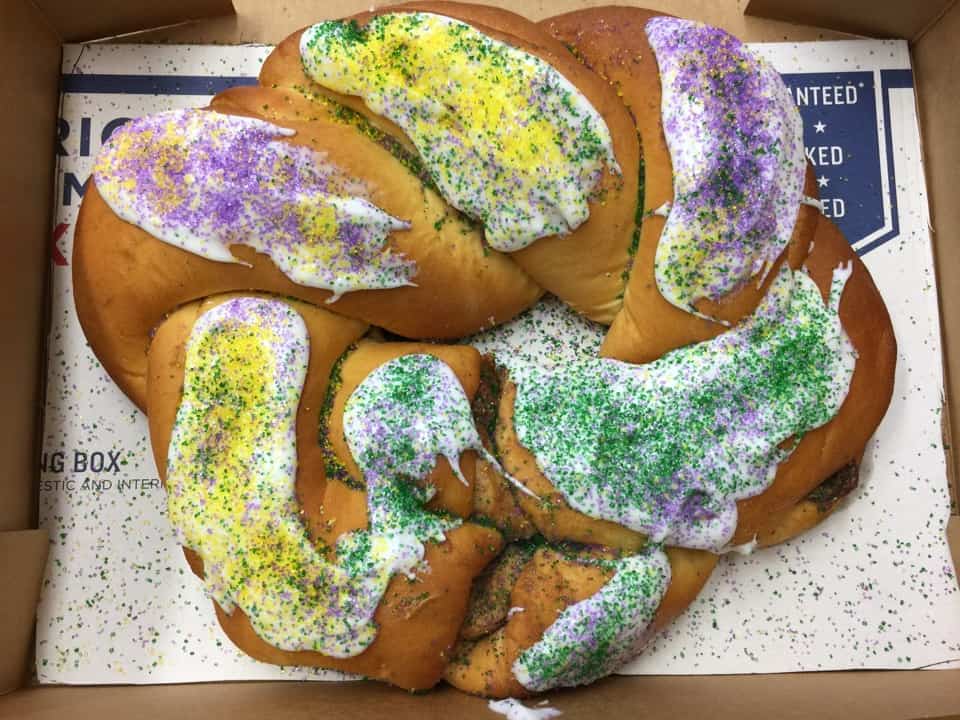 King Cake Cheese Ball | Dip Recipe Creations
Vegan King Cake | Kittee Kake
Cinnamon Cream Cheese King Cake | Spiced Blog
King Cake Muffins | Blogging Babies and The Bayou
King Cake Donuts | Cooking on The Front Burners

It is said that New Orleans sells at least 500,000 King Cakes during Carnival!
---
There are many traditions of Carnival, such as:
Celebrating in Shramburg, Germany
The Carnival Raft Race (Germany)
and
Creatures from the Black Forest in Germany
---
"Saturanlia" – An Ancient Roman Festival
Most of us know that the King Cake was based on Christianity, but many can find its roots traced back to an earlier pagan Roman festival called Saturnalia. Saturnalia honored the god Saturn and was a celebration of sowing and reaping the harvest. It was a long holiday that occurred from December 17-23 and was marked by boisterous and disorderly parties which was the norm back then.
But it was definitely the French who solidified the tradition of putting a "baby in a cake". The French also gave us "Pour Tirer les Rois", which translates into "to find the king". In other words, the baby in the king cake represents the King, and the King can do whatever the King wants!
---
Recommended Reading:
Foods of Louisiana You Must Try
Looking for Diamonds in the French Quarter
---
And if you want to try something completely different:
Try my friend Kelly's 20 RECIPES FOR INDONESIAN FOOD
25 Traditional Greek Foods You Must Try!
---
Disclosure: My fun time eating and making King Cakes was with the Lake Charles, Lousiana Tourism Board who also hosted me during Mardi Gras.