I recently was on a trip to Lake Charles, Lousiana for Mardi Gras where I encountered the making of a King Cake! "A what, I asked?" Being from the South, you would think I would have heard of all the desserts out there but never had I heard those words before. There are some words related to food that we eat knowing nothing more than it tastes delicious! Then there are foods that have such a rich history that you can't help but ask for more information. King Cakes are one of those…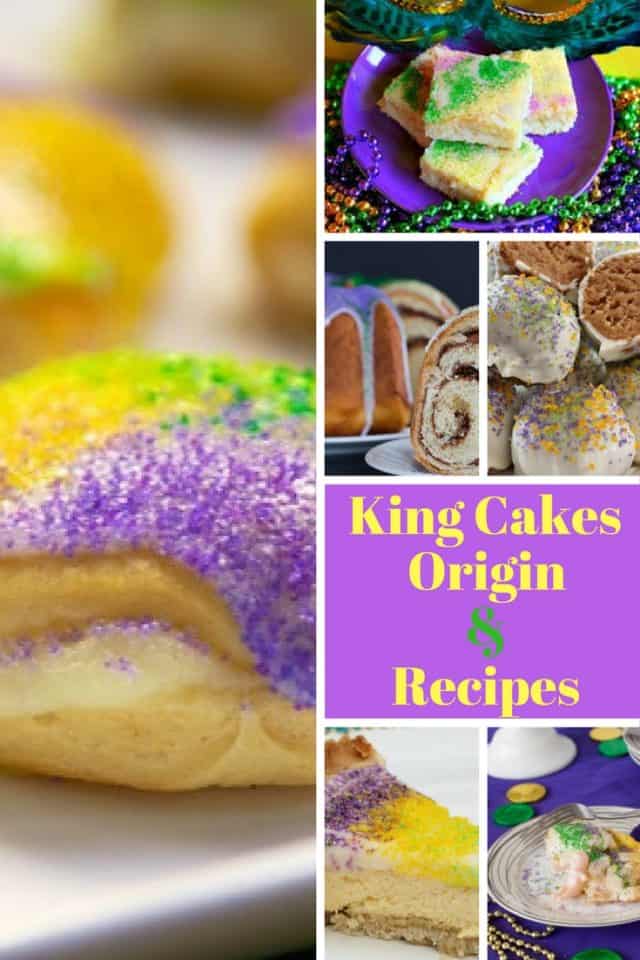 King Cakes Origin and Recipes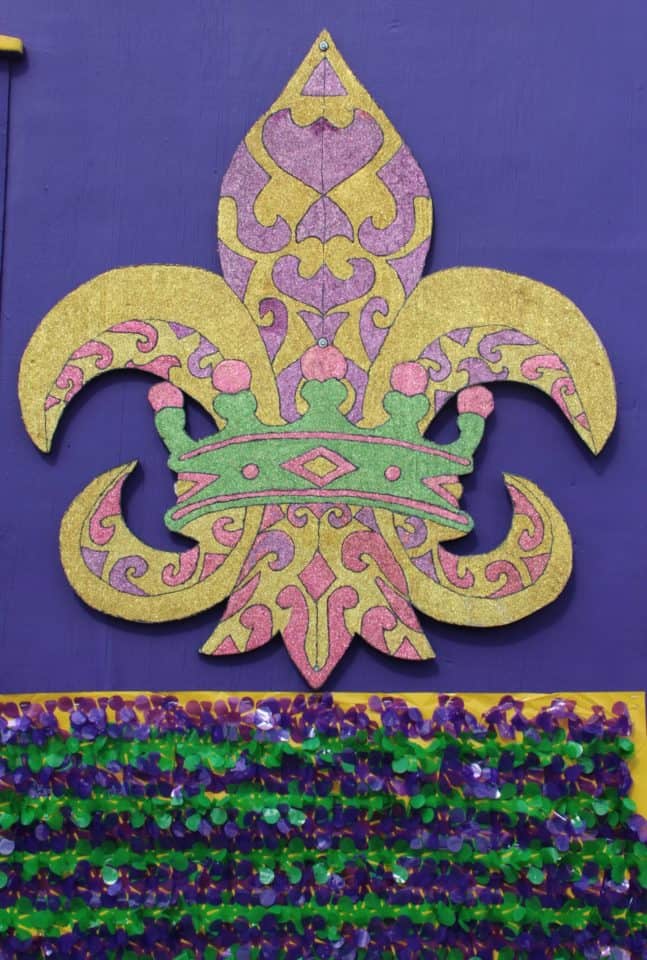 A King Cake is similar to a frosted coffee cake and is sprinkled with sugars dyed in the Mardi Gras colors of green, purple, and gold. King Cakes are sort of a cross between a coffee cake and a French pastry, but King Cakes have a very different ingredient in each one which makes you wonder why it is there:
A King Cake has a tiny, plastic baby baked into the cake!
"Say what?"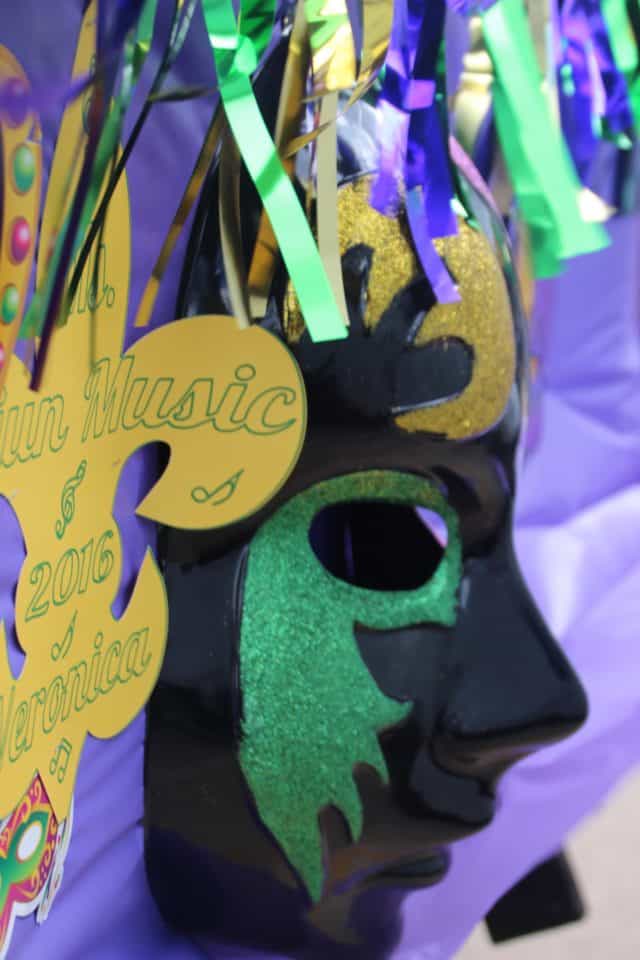 The plastic baby is meant to represent baby Jesus when he first showed himself to the three wise men. Consider it good luck if your slice contains the figurine! The cake itself is decorated with different colors and each color represents something different:
The King Cake itself is decorated with different colors and each color represents something different:
Green represents faith,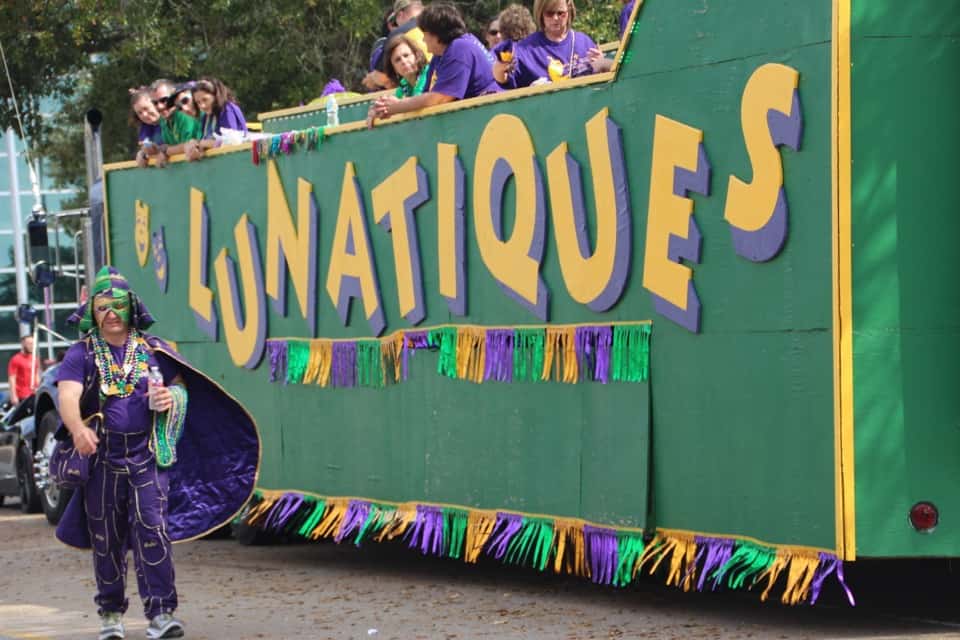 Purple represents justice,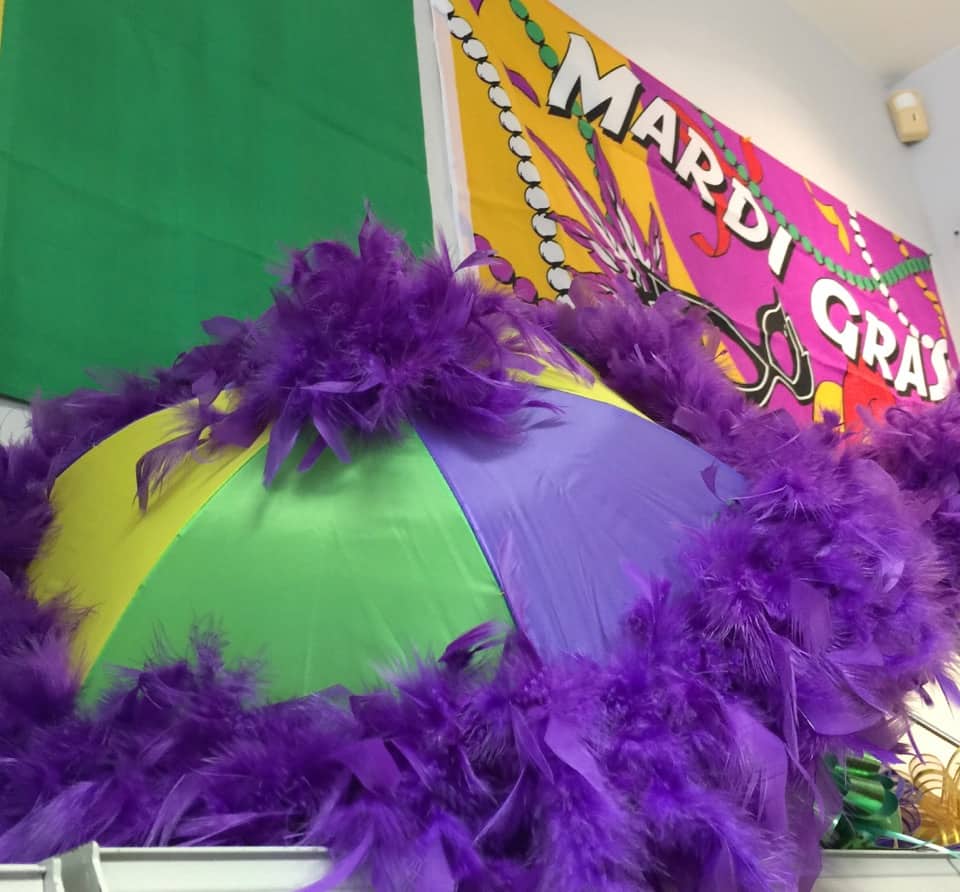 and gold represents power.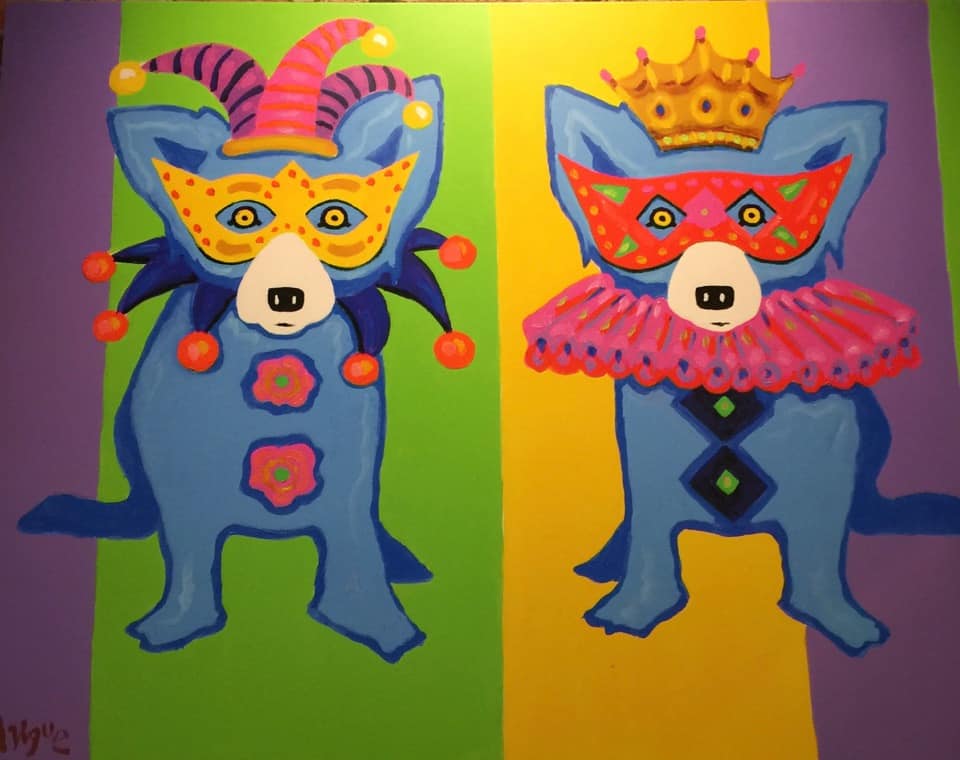 Altogether, the colors represent a jeweled crown in honor of the three wise men. At a traditional Lousiana party, the King Cake is sliced and the person who receives the baby in their piece is the one that brings a King Cake to the next party.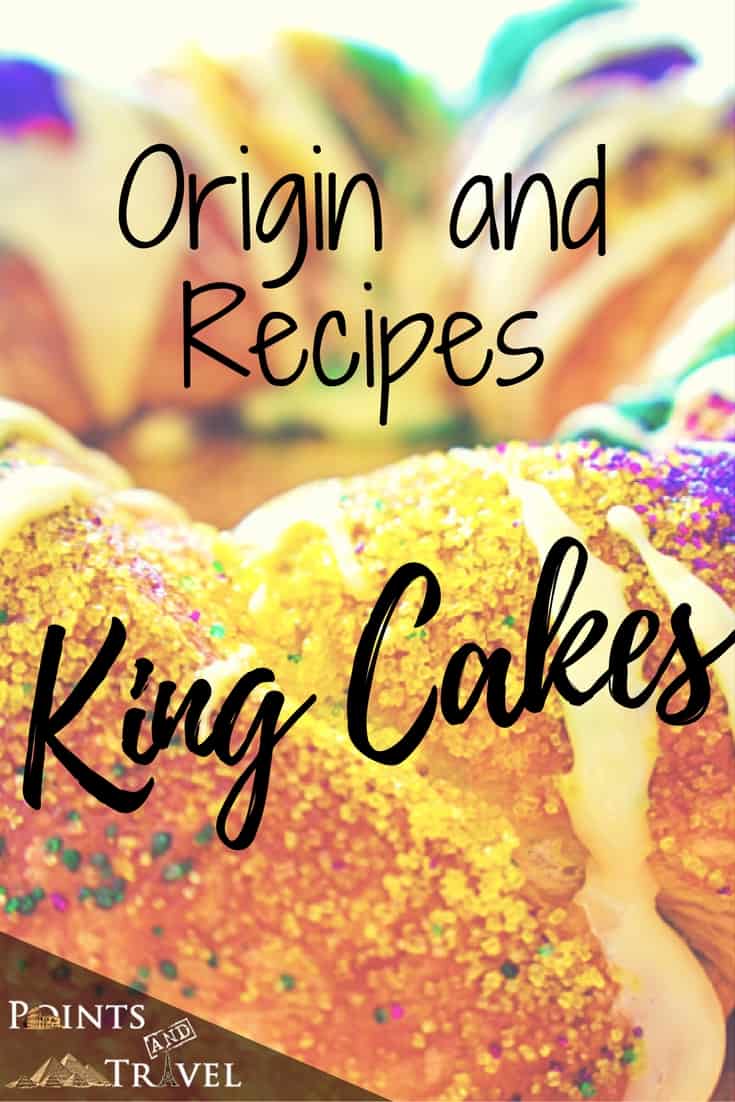 King Cakes Origin and Recipes
King Cakes are a big part of Mardi Gras throughout Lousiana. In fact, it's a common belief that the tradition came from France to New Orleans in 1870. Today, I found many different King Cake recipes you can enjoy. Just don't forget the main ingredient, a small, plastic baby!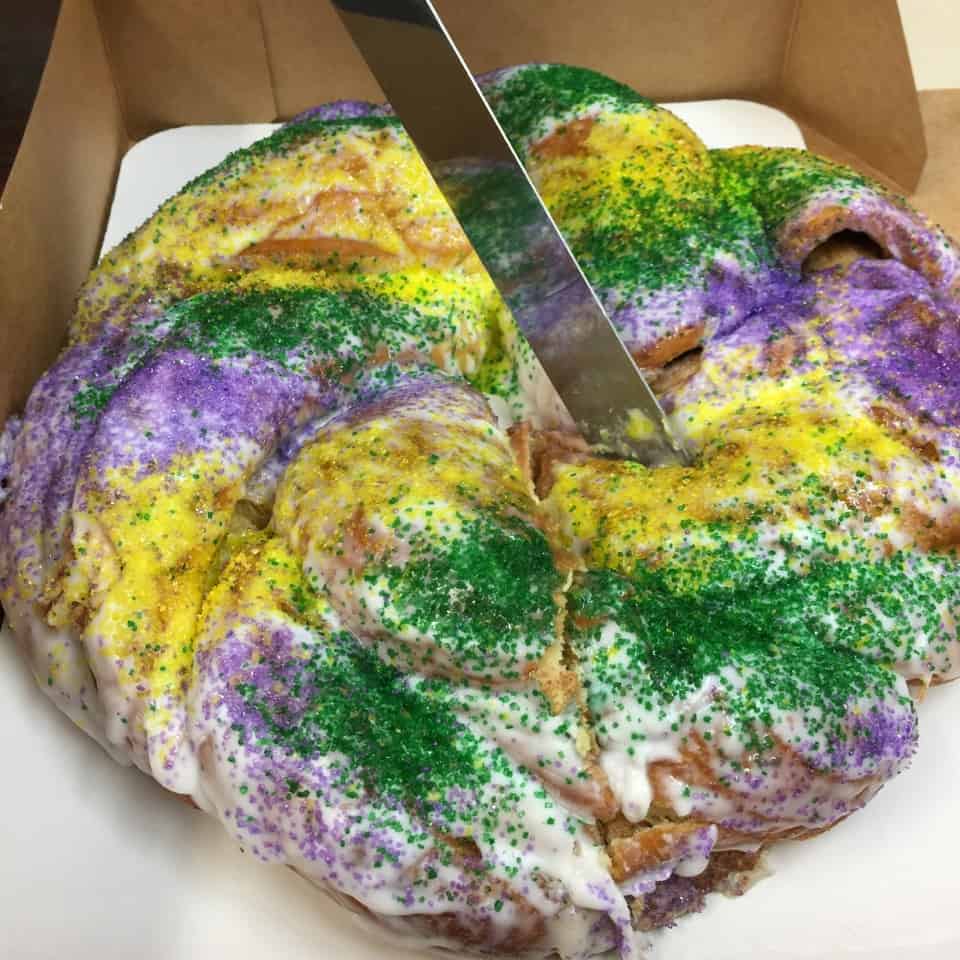 Mardi Gras King Cake | Barbara Bakes
30-Minute King Cake | Frog Prince Paperie
King Cake Bites | Plain Chicken
Traditional Kings Cake | Today's Mama
King Cake Monkey Bread | MomDot
King Bundt Cake | Brown Eyed Baker
Cinnamon Roll King Cake | Tastemade
Gluten-Free King Cake | Boulder Locavore
King Cake Cupcakes | Nola Mommy
King Cake Dip | Homemade Hooplah
King Cake Cheesecake | Kitchen Belleicious
Pecan Praline Cream Cheese King Cake | Texanerin
King Cake Oreo Truffles | Jam Hands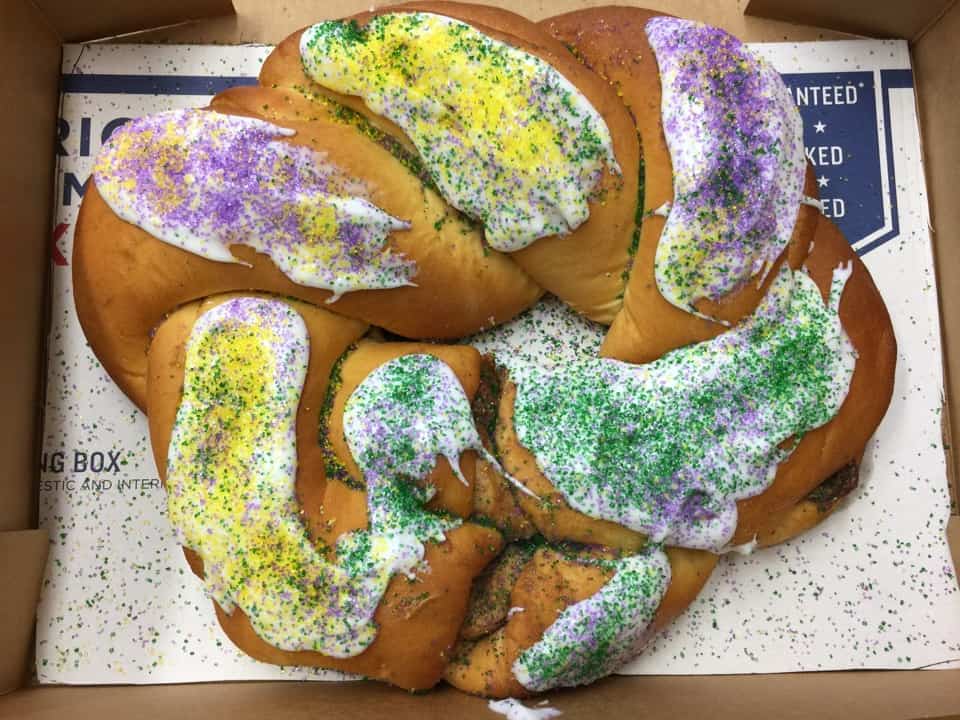 King Cake Cheese Ball | Dip Recipe Creations
Vegan King Cake | Kittee Kake
Cinnamon Cream Cheese King Cake | Spiced Blog
King Cake Muffins | Blogging Babies and The Bayou
King Cake Donuts | Cooking on The Front Burners

It is said that New Orleans sells at least 500,000 King Cakes during Carnival!
Recommended Reading:
Foods of Louisiana You Must Try
Chicken on the Run near Lake Charles, Louisiana
New Orleans: Jazz, Weddings, and Funerals
Looking for Diamonds in the French Quarter
---
And if you want to try something completely different:
Try my friend Kelly's 20 RECIPES FOR INDONESIAN FOOD
---
Disclosure:  My fun time eating and making King Cakes was with the Lake Charles, Lousiana Tourism Board who also hosted me during Mardi Gras.