San Miguel de Allende, Mexico was named the "best city in the world" by the world-famous Condé Nast Travellers Magazine (2020) and Travel + Leisure (2017). This Mexican city sits in the eastern part of Guanajuato and is a part of the Bajio region. This fascinating city was founded in 1542 by Franciscan monk Fray Juan de San Miguel, hence the name of the city. To honor the founder as well his Catholic faith, a chapel was built and dedicated to the Archangel Michael (Miguel).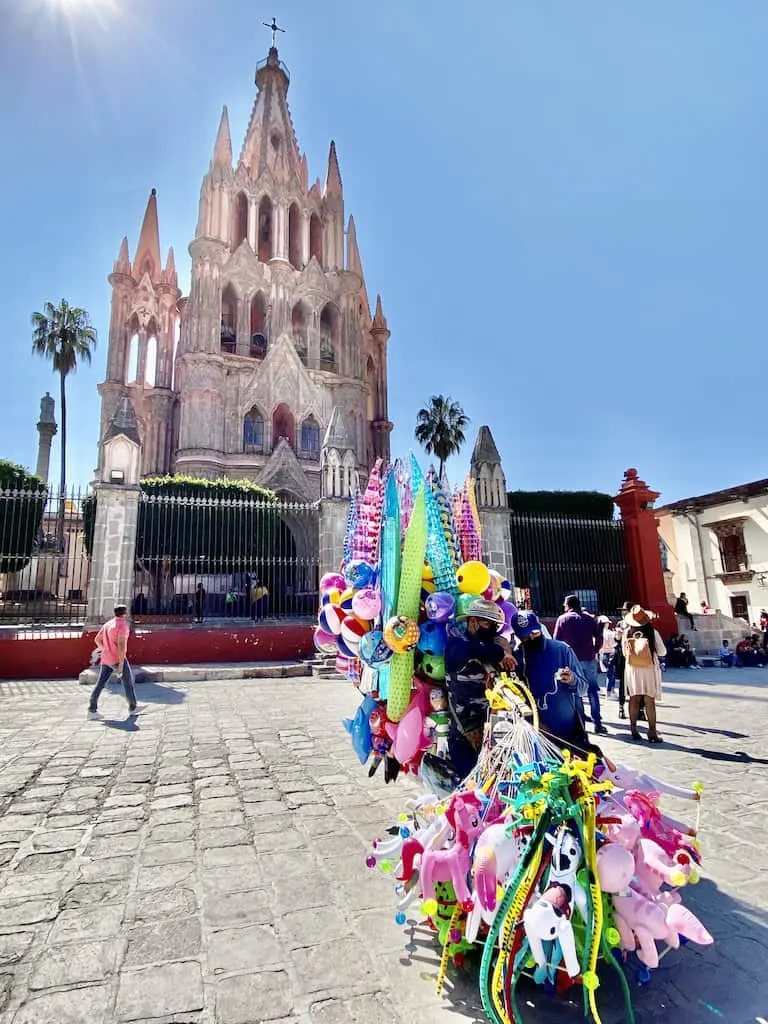 ---
Day Trips from San Miguel de Allende
---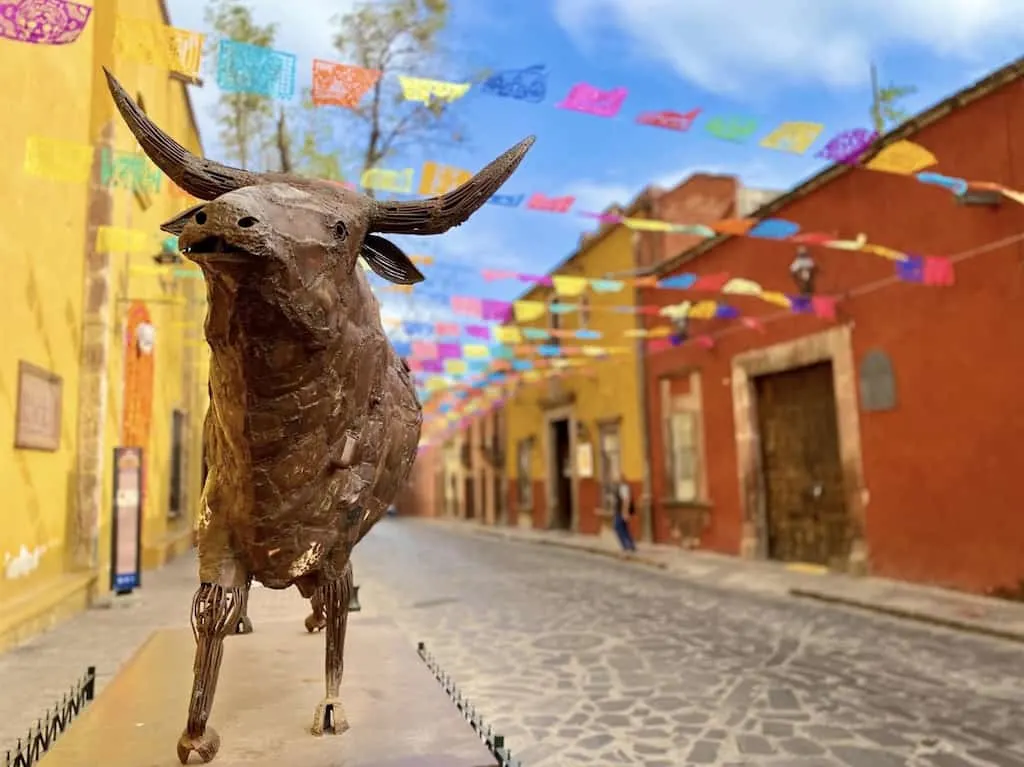 Over the years San Miguel de Allende had its ups and downs, but come the 21st century, this city has become the talk of the town. This charming and beautiful city hosts amazing festivals and has interesting archeological sites. It is the perfect starting off point for day trips to the area. San Miguel de Allende is roughly 168 miles from Mexico City and near many places that are worthy of day trips. So let's dive into some of the most interesting places to go on day trips from San Miguel de Allende.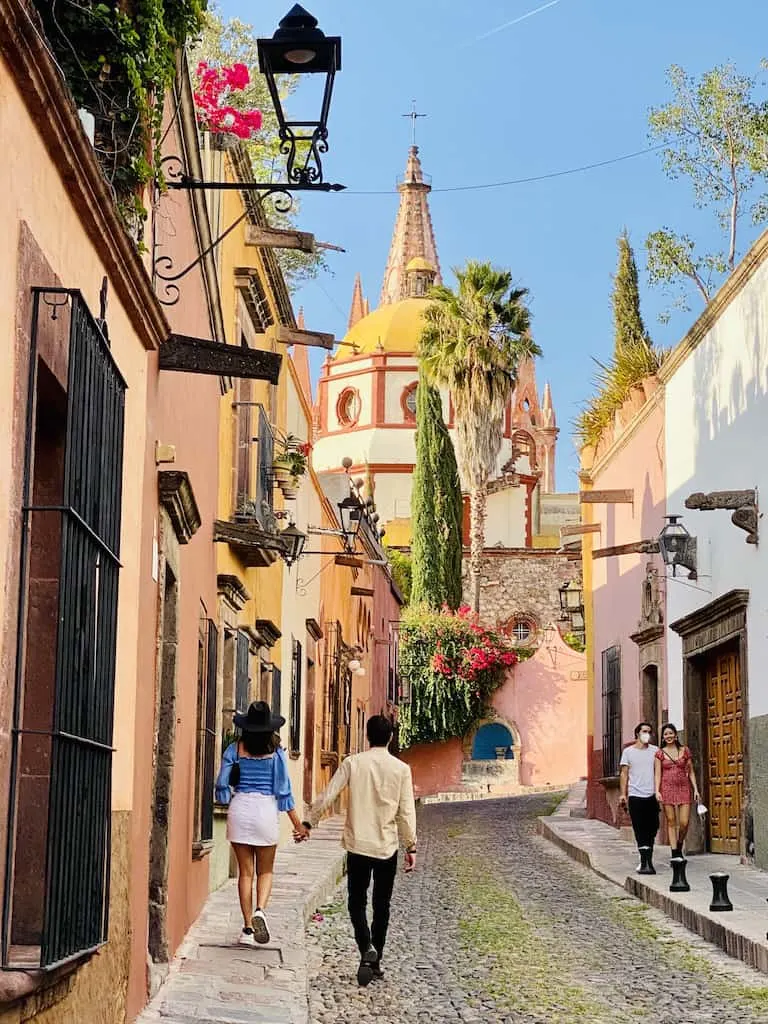 #1. Atotonilco
A ride north of San Miguel de Allende will land you in Atotonilco. The quickest way to get to Atotonilco is by car or taxi, which gets you there in 13 minutes. A bus ride will cost you $1 but can take 40 minutes to arrive in Atotonilco, so I would choose a taxi or uber. Located between San Miguel de Allende and Dolores Hidalgo, Atotonilco is best known as the "Sistine Chapel of Mexico." The stunning church complex is also known as "Santuario de Jesus Nazareno de Atotonilco".
This church was built in the 18h century using Mexican baroque-style architecture. The walls of this church reach close to 33 feet high while the clock tower reaches 66 feet high. Most of the interior design of this church is covered in mural work and paintings. The breathtaking mural work was created by Jose Maria Barajas, who left no space uncovered, as he depicted the story of Jesus.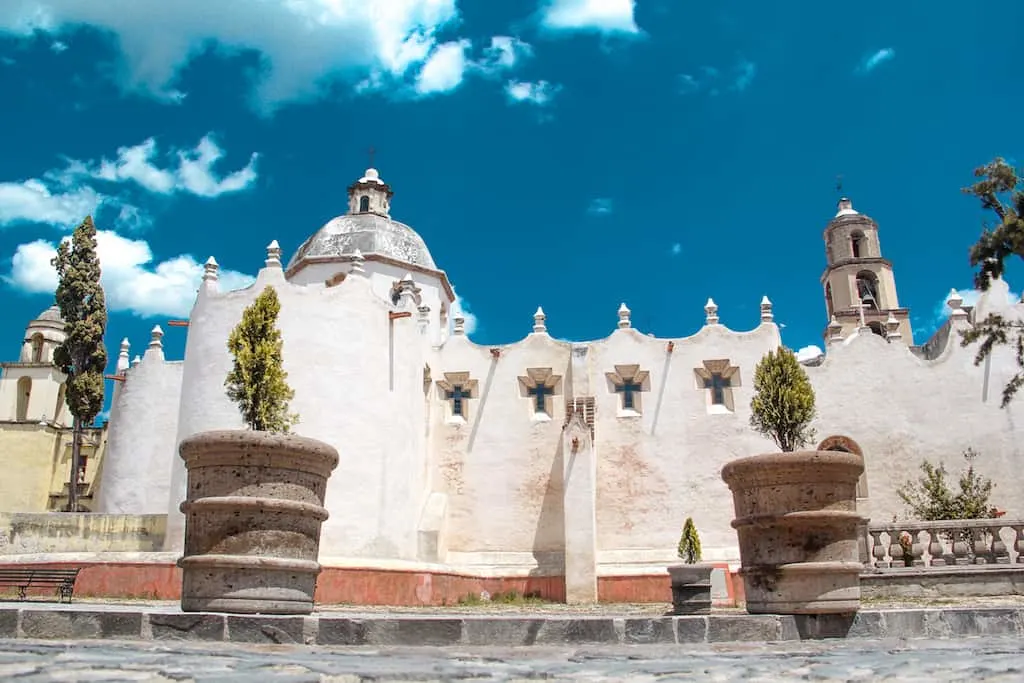 As you admire his creative artwork, you will notice sections dedicated to Mary Magdalene, the Virgin Mary, and verses from the Bible. One of the heart-wrenching beautiful designs is the Virgin of Sorrows, located at the main altar, who are weeping for the inhuman death of Jesus.
---
A day trip to this church in Atotonilco is an absolute must, especially since it is a World Heritage Site!
---
#2. Dolores Hidalgo
A day trip to the northern part of Guanajuato will take you to the lovely town of Dolores Hidalgo. In 1803, Father Miguel Hidalgo settled in Dolores as the Parish priest. In 1810, he hollered his famous "Grito de Dolores", a call to arms for the people to join him in a move that sparked a revolution.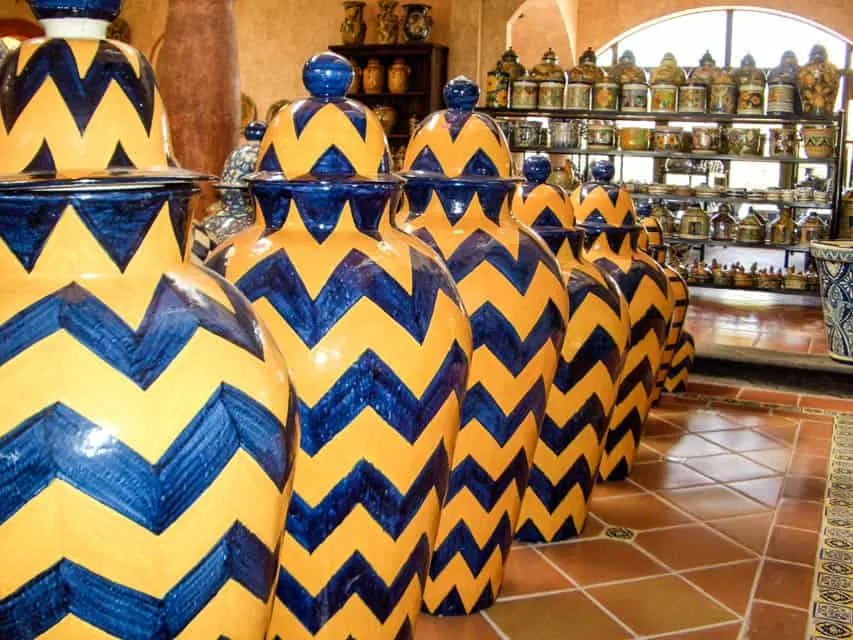 Father Miguel wanted to ensure that this town was valued even after his death, so he invested in a ceramics company that has inexpensive, but beautiful ceramics. While in Dolores you must visit the local ice cream shops, Helados Finos La Flor de Dolores, and Nieves Josue. You also need to visit the tequila stores and eat yummy carnitas at Carnitas Vicente.
#3. El Charco del Ingenio
El Charco del Ingenio is an ecological reserve and botanical garden that is located just minutes from San Miguel de Allende. This reserve was established to help breed endangered Mexican animals and preserve the Mexican flora. As a visitor to this reserve, you can enjoy a large range of fun activities including, workshops, meetings, lectures, and guided tours.
This reserve holds weekly, monthly, and annual activities for its guests and the local community. One of the fun and unusual activities to engage in is the Full Moon Ceremony, which starts promptly at sunset on the night of a full moon. If you happen to be in this area for the Spring Equinox, then you must visit the annual concert that plays with the natural rock formation to create amazing acoustic sounds!
#4. Guanajuato City
Guanajuato City is situated in central Mexico and takes roughly 90 minutes to get there from San Miguel de Allende via a shared van or taxi. This is the birthplace of the famous painter, Diego Rivera and home to the historic mine known as Mina de Rayas. The Mina de Rayas is a mine area that dates back to 1558. The most important of these mines is La Valenciana because it produces silver and after 250 years it is still in production of silver for the world.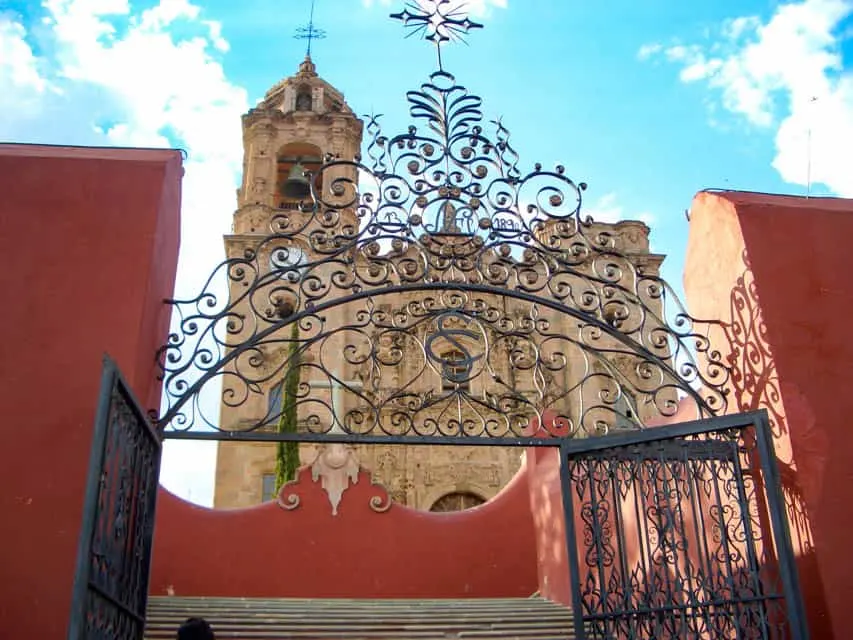 I would also recommend to visit Kiss Alley, take a ride in the funicular, and visit the Mummy Museum. One of the strangest and unique places to visit is Kiss Alley of Callejon del Beso. This alley is located behind the Plaza de Los Angeles. Legend has it that couples who pass on the red-painted third step must kiss for 7 years of happiness. Click here to read more about the story behind this legend. The Mummy Museum is the most famous attraction of the city because it is home to natural and real mummified bodies from the local cemeteries.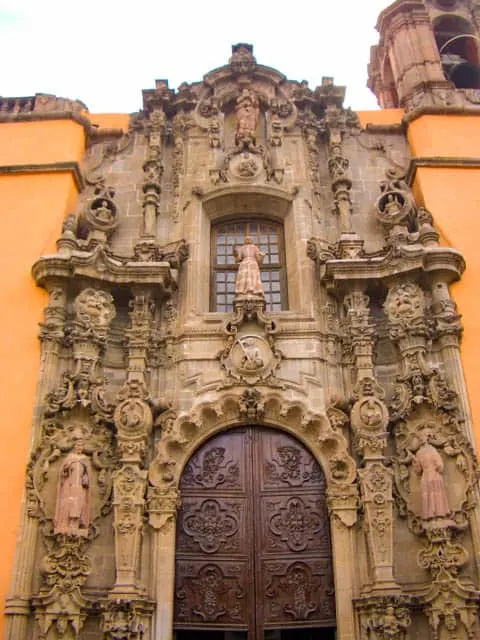 #5. Chapel of Jimmy Ray
Just a few miles outside of San Miguel de Allende is an unusual place known as the Chapel of Jimmy Ray. This 2 1/2 acre art installation is filled with the most amazing brightly colored mosaics. The Chapel of Jimmy Ray Gallery was founded in 2012 as a way to present the work of Anado McLauchlin along with select artists that Anado has bonded with on a visual and oftentimes emotional level.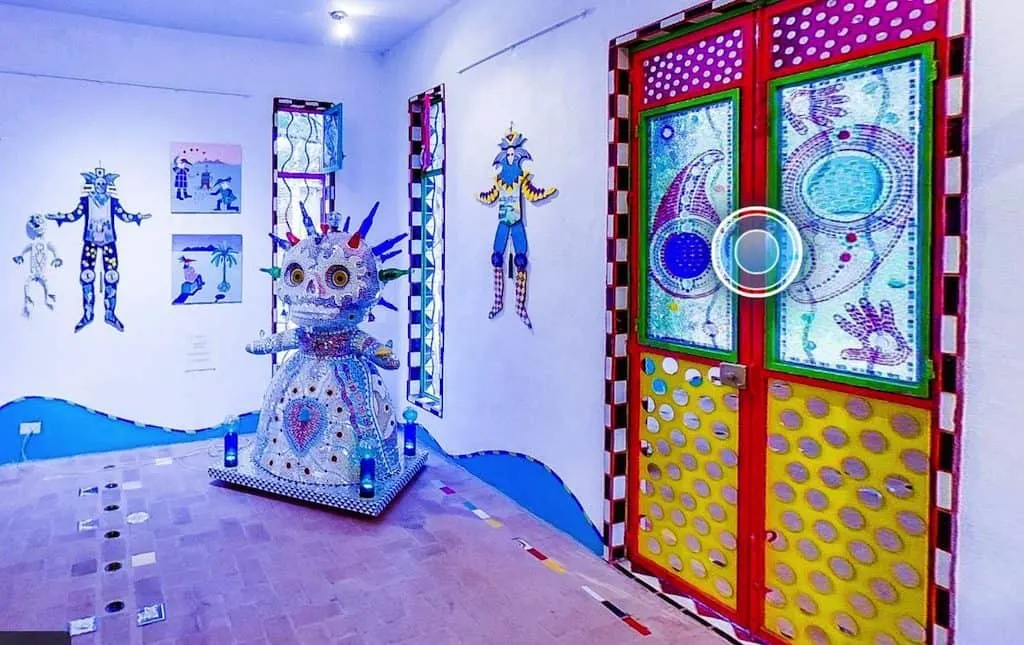 I really don't have the words to explain to you how cool this place is. Just go! Take a taxi instead of an Uber, because the cell signals are tricky out here in La Cieneguita. Ask the taxi to return at a specific time, so you can get back to San Miguel.
#6. Hot Springs San Miguel de Allende
There are several hot springs sprinkled around San Miguel de Allende. A day trip to any of the following hot springs: La Gruta, Escondido Place, Taboada, and the Mayan Baths, would surely be exciting.
Also known as the Grotto, it is a vast area of open-air springs and has a center attraction of a hot spring that gushes water from a tube, which is enclosed in a dark cave. This is the perfect place to sunbathe or get a therapeutic water massage from the spring.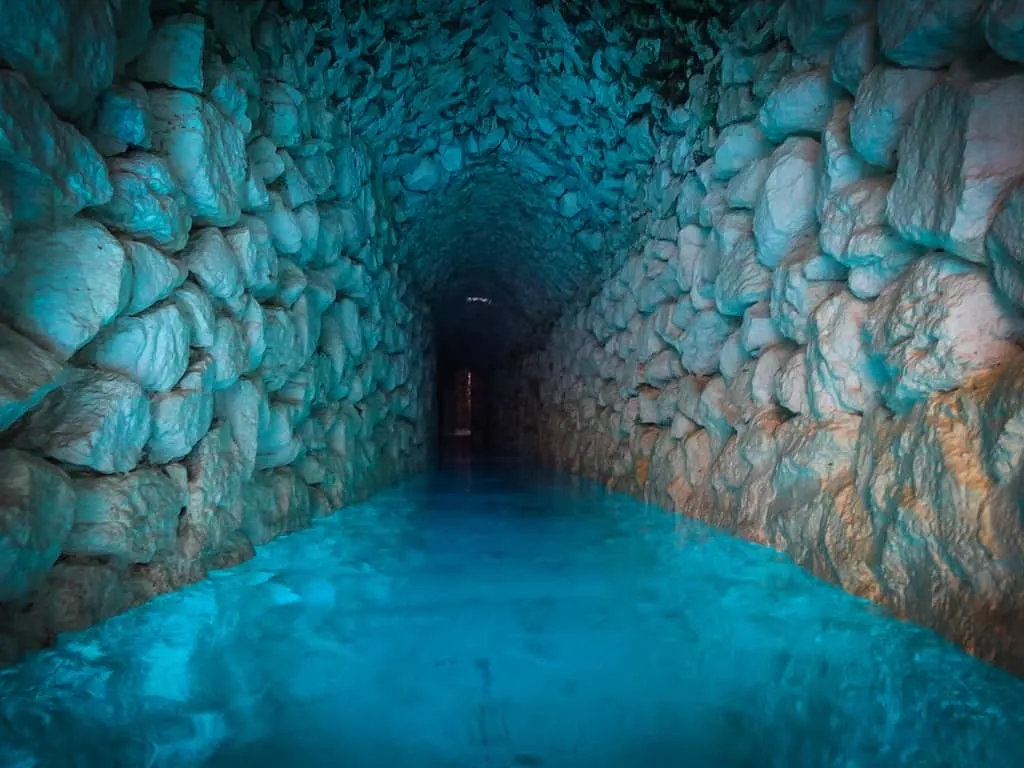 Escondido Place
The Escondido Place is located near the Sanctuary of Atotonilco and has indoor and open-pit pools for everyone to enjoy. The healing properties of the hot springs at Escondido Place are one of the reasons people flock to this location.
Taboada
The Taboada is located just 10 minutes from San Miguel de Allende and it is the perfect place to de-stress. This hotel offers hot springs, dining options at restaurants, and a stunning garden.
Mayan Baths
The Mayan Baths are one of the top natural springs near San Miguel de Allende. A relaxing plunge into the hot springs at the Mayan Baths is a perfect activity to engage in. You can enjoy stunning views of the mountains as you melt away the stress in a hot spring at Maya Baths.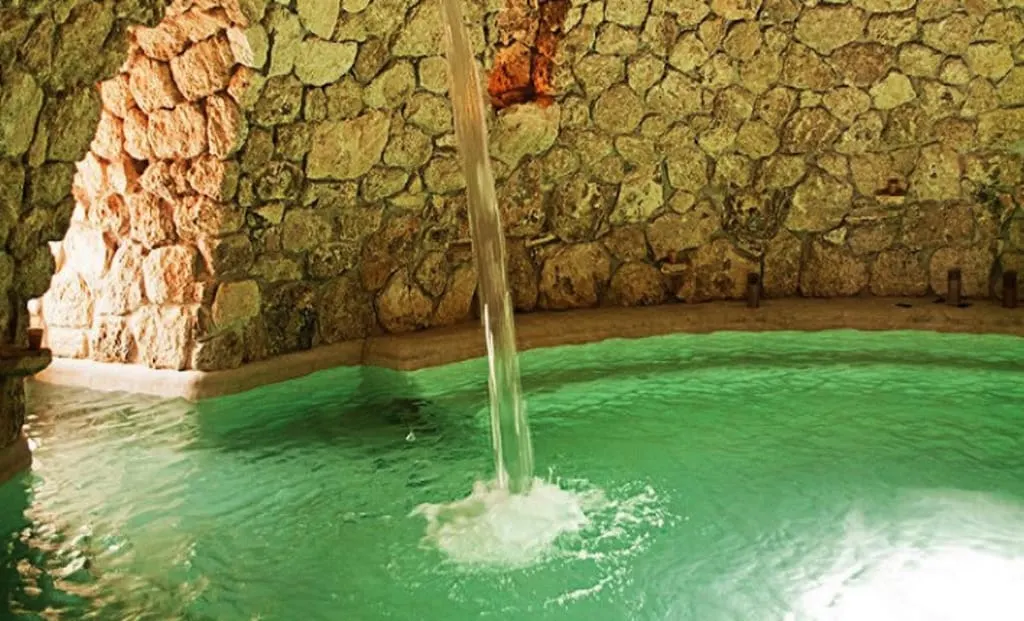 #7. Hacienda de Jaral de Berrios
Located about an hour and a half away from San Miguel de Allende is Mezxal Marques de Jaral de Berrio here since the 16th century. This dilapidated ex-hacienda was once the home of the richest man in Mexico. But today it is filled with gorgeous hand-painted murals, exquisite woodwork, and peeling French wallpaper! I would say this place is magical, plus you will have an opportunity to explore the ruins of the old hacienda. Once there, you can even taste some mezcal, produced here since 1764. Their mezcals are steamed, not smoked, which means that the heart of the agaves is softened with vapor before the grinding process. But be sure and do that last as the ruins are a bit tricky to get around in.
This one of my favorite locations in Mexico. While it may not be for everyone, the energy of the decaying estate is palpable. To get there, take Route 51 all the way to San Felipe Torres Mochas. It is about 15 miles from there and you should see a sign that says Hacienda Jaral de Berrios. Out of nowhere, a tower will appear, then turned down a dusty road that is close to an empty plaza. On one side, the imposing façade of the Hacienda Jaral de Berrio, on the other, the church. This place was originally inhabited by the Guachichil indigenous people.
Be sure and bring a lunch, as there are no restaurants in the area. You will pay about 30 MEX per person to get inside. I believe you can purchase guided tours to this place via the San Miguel de Allende Biblioteca.
#8. Mineral de Pozos
Less than an hour drive from San Miguel de Allende, this once hectic mining town is now almost completely abandoned. I would recommend visiting the massive Jesuit furnaces, the Mine, and Hacienda of the Five Lords and that of Santa Brígida, the Model School, and the Church of San Pedro. If you walk down a dirt road you will find yourself at the stunning Santa Brigida monetary. This semi-desert mining area was founded in 1520 and was home to one of the largest silver mining communities in the area.
#9. Antea LifeStyle Center
If you are in the mood for shopping, then Antea Lifestyle Center is the place for you. It is a shopping mall that is the largest mall in Mexico and the second largest in all of Latin America. Here they have many popular brands, such as Coach, Michael Kors, and Zara. It also has high-end boutique designer stores. Located here also is the Mexican Neiman Marcus store known as El Palacio de Hierro. They have everything from men, women, and kid's fashions to cosmetics to fashion optics and fur products. They have a gorgeous food court as well as fine dining restaurants like PF Chang's and California Pizza Kitchen!
Honestly, the mall is absolutely stunning and worth a trip for a great day of shopping. It is located about one hour from San Miguel de Allende in the city of Querétaro. It is located near Costco, Home Depot, and Walmart, so you can get all the shopping done that you need to do for the day.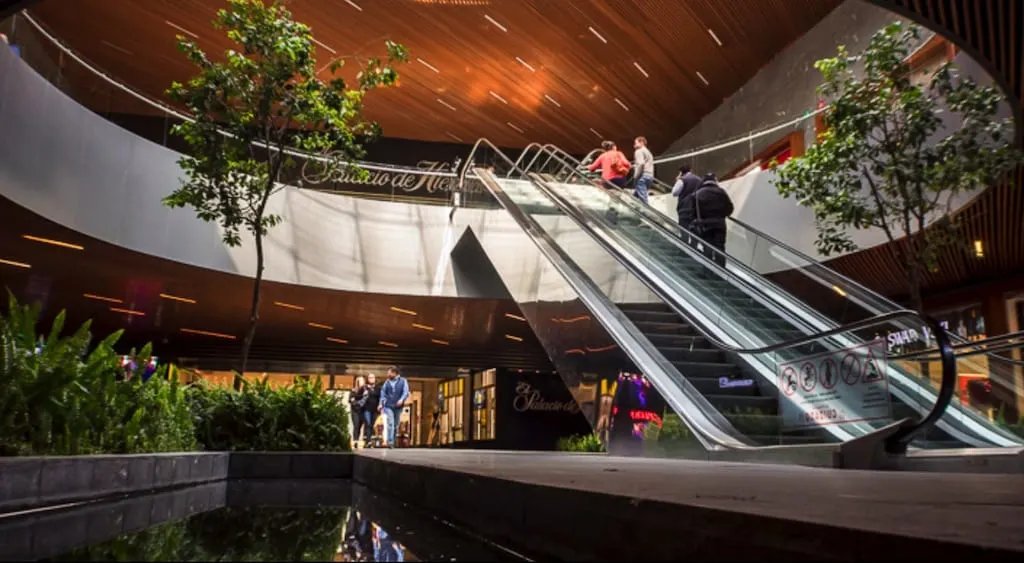 #10. La Cañada de la Virgen
A day trip to Cañada de la Virgen from San Miguel de Allende is only a 30-minute car ride and it is packed to historical beauty. During the 650s to the 1000s A.D this area was inhabited by the Otomi people before it was abandoned and turned into an archeological complex.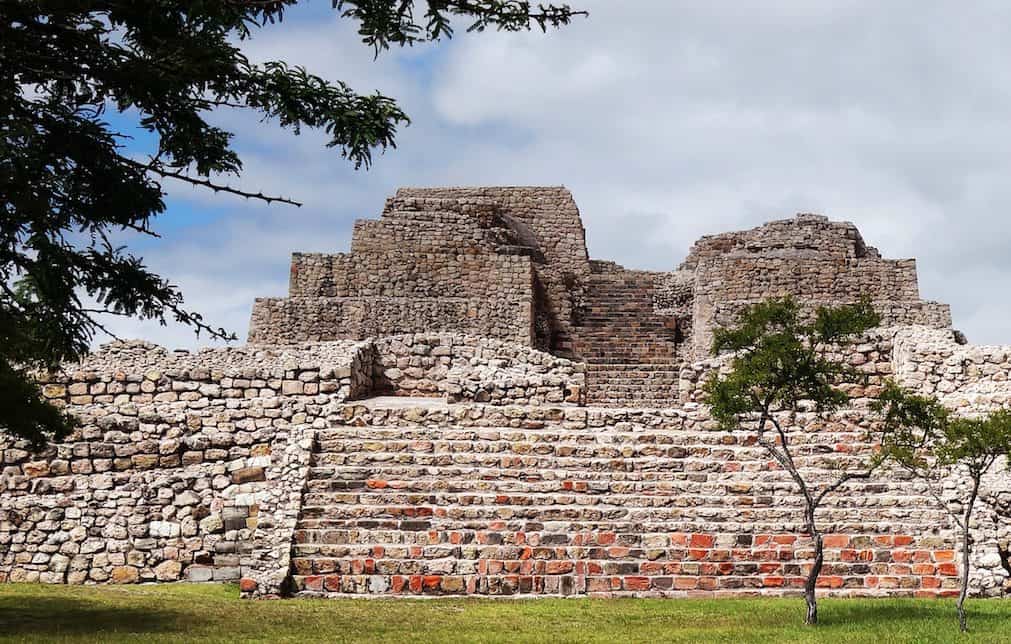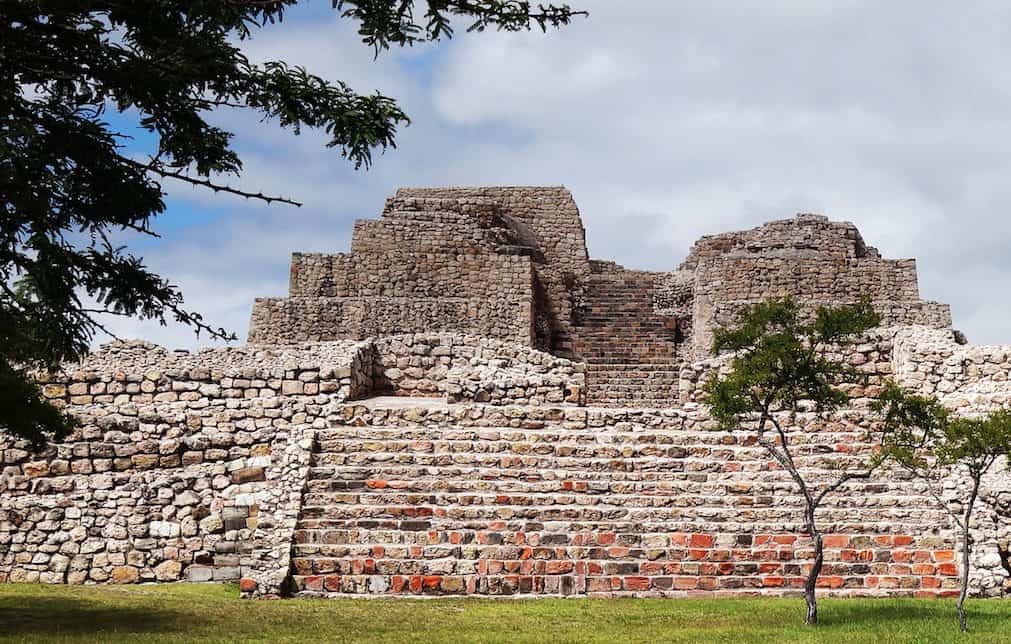 At this site, there are three different structures are available to discover, called "The House of the Thirteen Skies," a 52-ft pyramid; "The House of the Longest Night," a mixed-function space; and the "House of the Wind," a unique circular structure. There are 5 complexes of this historical site, which include the main square, basement, and observatory.
#11. La Ruta del Vino (The route of Wine)
If you are of legal drinking age and can maintain a responsible attitude, then a wine tour is a great option for a day trip from San Miguel de Allende. There are many nearby popular wineries that offer tours or individual tastings. Some of these wineries include Santísima Trinidad, Vinícola Toyan, Rancho Santa Gloria, Cuna de Tierra, Dos Búhos, and el Camino de Vinos.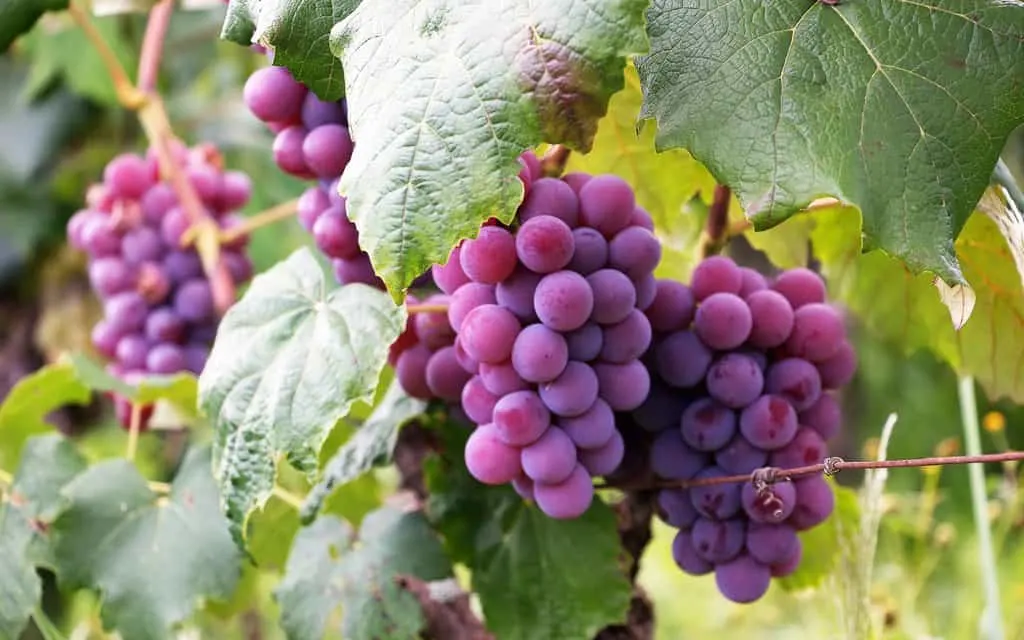 The Santissima Trinidad tells guests they will "Live the most Holy Experience". This winery doubles as a hotel and hosts events such as wine tasting, equestrian riding, biking, and spa activities. Dos Buhos, which means "Two Owls", is a winery that has been producing white, red, and rose wines for over 17 years. The most popular wine at the Dos Buhos comes from the Moscato grapes. Click here to check out more information about local vineyards near San Miguel.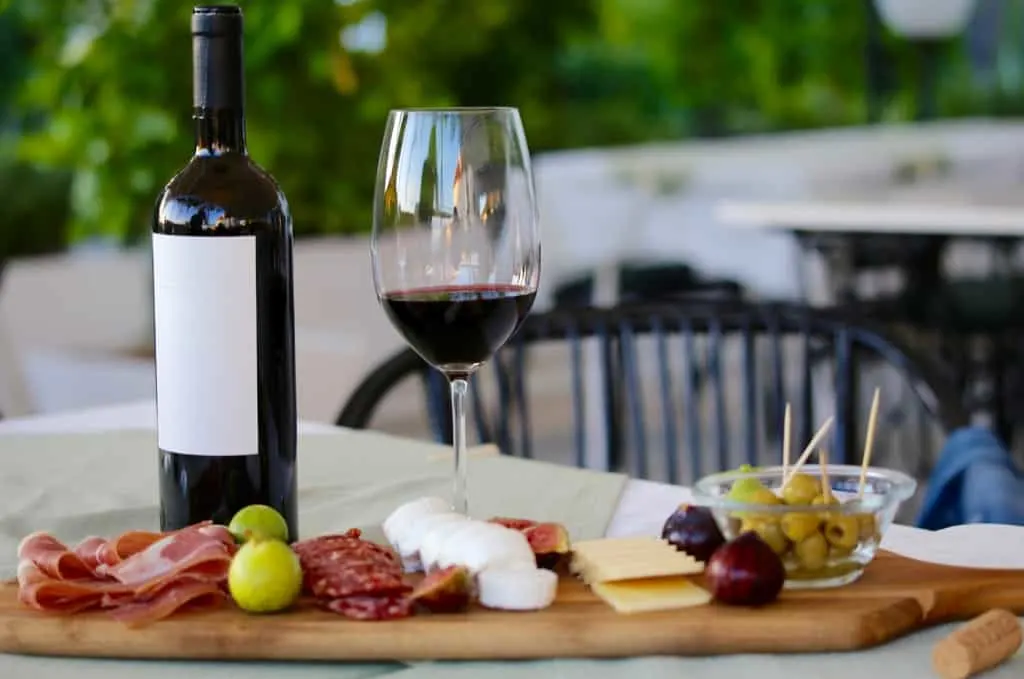 #12. Peña de Bernal
Peña de Bernal (otherwise known as Bernal's Boulder) is a 1420 foot tall monolith that is located in the city of San Sebastián Bernal, a small town in the Mexican state of Querétaro. It has one of the tallest monoliths in the world formed about 8.7 million years ago! It is primarily the most tourist sites near the capital city of Querétaro. It is also considered one of the 13 Wonders of Mexico! Many adrenaline junkies find themselves here who love to rappel, mountain climb, and do extreme sports. I, personally, prefer to just look up at it with my feet on the ground!
Peña de Bernal has been named a Pueblo Mágico or "Magical Town" by the Mexican Department of Tourism for being culturally special. The town itself is relaxed and small, full of gem and mineral shops and little restaurants. You can wander through its colonial streets with gorgeous balconies to buy artisan handicrafts. They also have delicious local culinary specialties such as barbacoa, enchiladas, and even gordita stands.
Choosing a day trip from San Miguel de Allende is tough, especially with all the great places that are listed above. Some of the places on this list are close to each other so if you are feeling adventurous, maybe you can squeeze two trips in one day. For example, you can choose to spend the morning at the church of Atotonilco and then go for a dip at the hot springs of Taboada. Regardless of the day trip you choose, all the sites listed above are beautiful and charming in their own special way. Enjoy your day trip, or hopefully, trips from San Miguel de Allende!
Do you have a favorite day trip near San Miguel de Allende?
Tell us about it in the comments below!