There is this little town in the central highlands of Mexico that isn't easy to get to, but once you find your way here, you may never want to leave. That is what happened to me 10 years ago, and today I long to go back to a simpler time and place. Founded in the 16th century, San Miguel de Allende is known for its old-world charm, the neo-gothic church made of pink stone, and over-the-top Mexican baroque architecture. With a lively nightlife and many fine restaurants, you will find it to be a cosmopolitan city in every way. The cobblestones are just the icing on the cake!
---
Why I fell in Love with Saint Miguel!
---

Here are the reasons I fell in love with San Miguel de Allende, Mexico, and its Sait Miguel.
✦ The History of St Miguel
I am a history buff, always have been.
Because of its history, I love to go explore places that I have read and learned about. San Miguel de Allende, Mexico was named after two prominent figures in Mexico. First, after Franciscan Monk Juan de San Miguel who helped the local Otomi and Chichimecs Indians. And then after General Ignacio Allende to honor him as a hero in 1826 because of Mexico's War of Independence. San Miguel's rich history dates back as far as 1542 when it played an important role in the silver trade coming out of Guanajuato.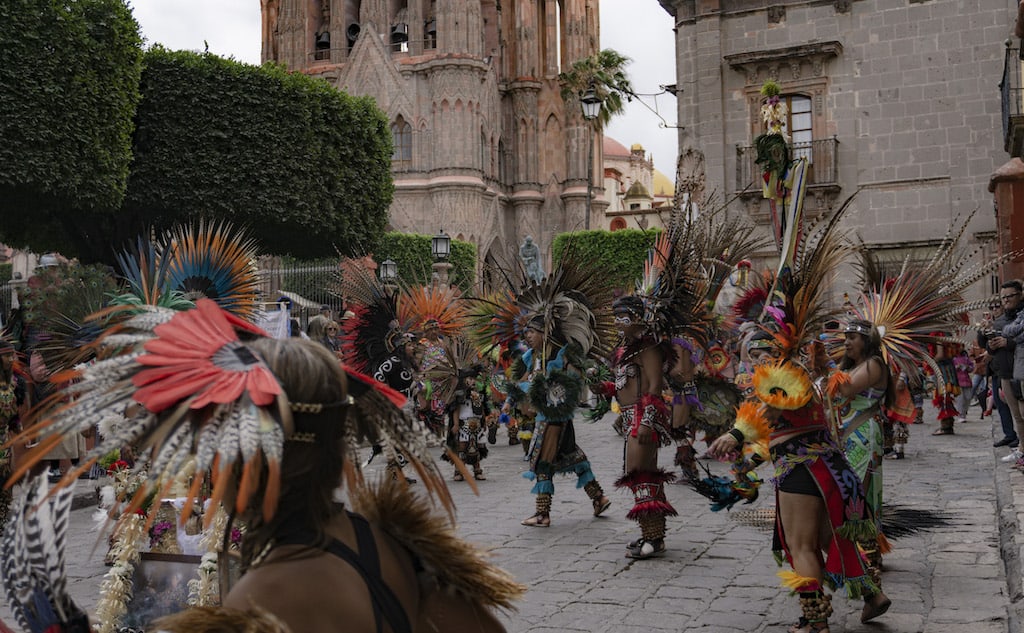 ✦ The Celebration of Life and Death
I love how the people of St. Miguel celebrate life and death. Our Lady of Guadalupe Cemetery, just west of San Miguel's city center, attracts many people throughout the year. But when November rolls around, the "Day of the Dead" celebration takes over completely. This is a time when families bring gifts and food to their dead relative's graves. In a way, it is like a celebration of life and death. They bring things that that person would enjoy – things like liquor, cigarettes, or their favorite food! They stay with them that day and celebrate that person. The idea is to leave something for them to celebrate.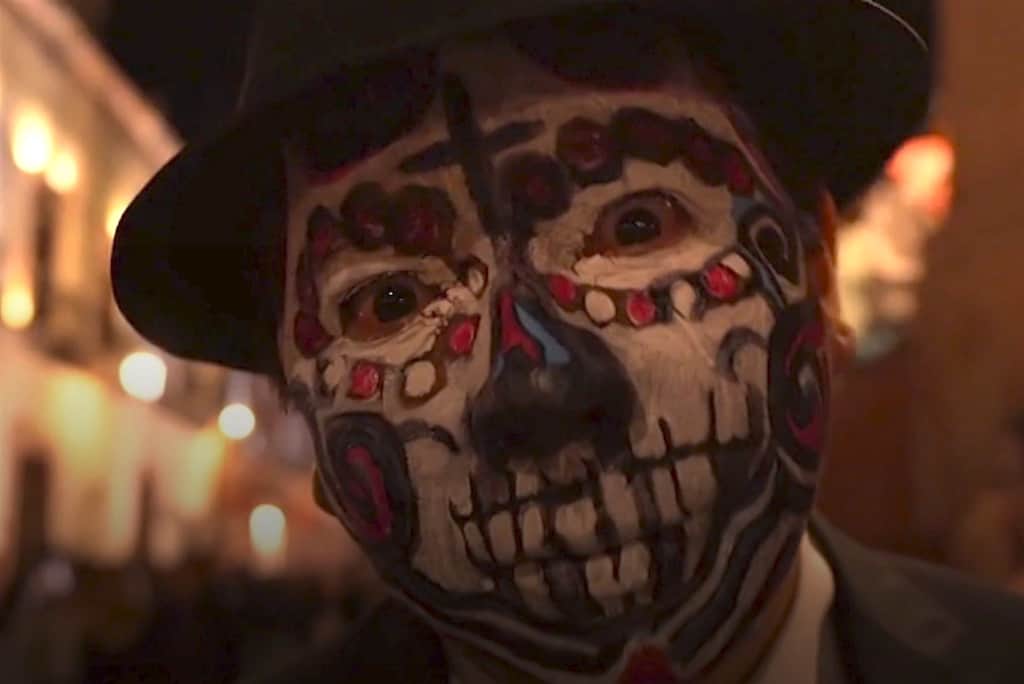 ✦ The Way Saint Miguel Makes me Feel
The bottom line. St. Miguel makes me feel alive. It makes me feel romantic! It makes me glad I found that perfect someone for my life. Someone with who I can enjoy the rest of my life. So if you feel that way or at least want to feel that way, here are a few things you can do with your partner in life. Get up for breakfast at the new Casa Blanca Hotel. It has a great little spot for an intimate breakfast for two on their sunny central patio. Or you can have a French-bistro-inspired lunch at the countryside restaurant El Vergel Bistro, just outside town. After at least one of these, be sure to do a poolside dinner with cool, blue lighting at Hotel Matilda. It will for sure put you in the mood for skinny dipping later.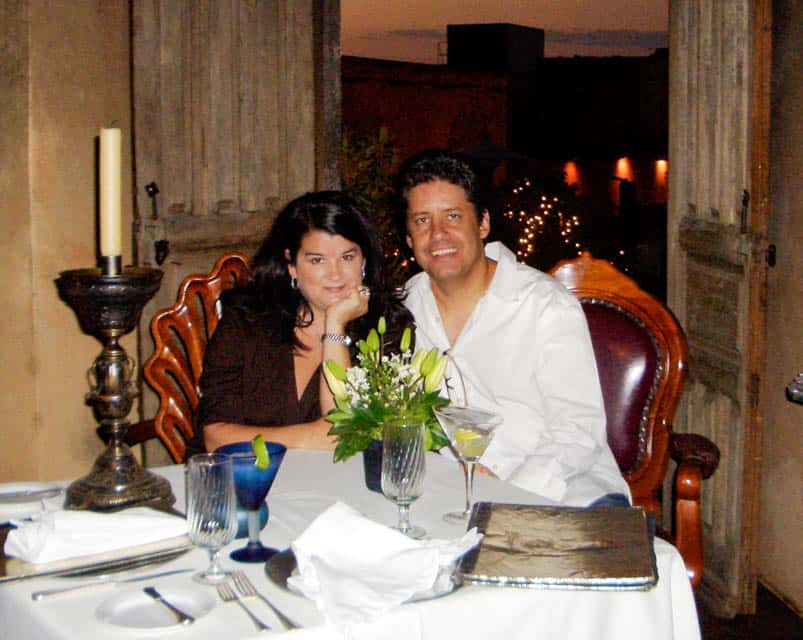 ✦ The Colonial Architecture of Saint Miguel
So famously known for its well-preserved Colonial architecture and its famous pink limestone church, the architecture really speaks to me. The gothic façade of the Parroquia de San Miguel Archangel inspires me, but not just that. Look around at the city's main square and the buildings throughout the city. With repeating arches, curved staircases, painted Talavera tiles, open courtyard, catholic religious paraphernalia, iron, and wood adobe walls, stone…they all make me appreciate the Spanish colonial look.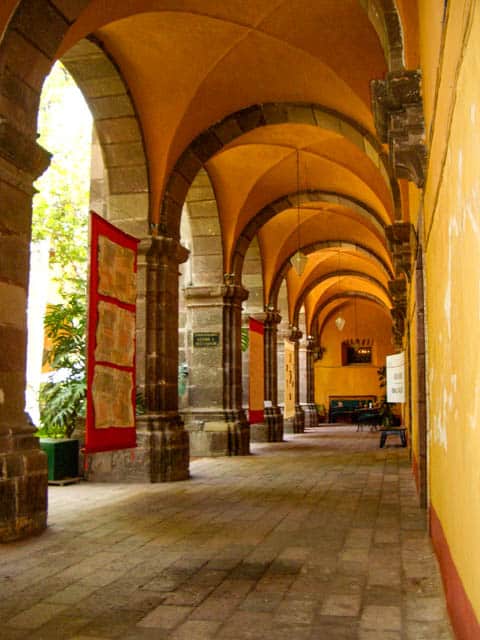 ✦ The Churches of St. Miguel
It seems that everywhere you look, you can find a church, a chapel, a convent, or something religious in San Miguel. In fact, they have over 42 churches that I counted – who knows? There may be more. This is a fun way to get to know a city via its churches. And great for photography as well. As you can also find much religious paraphernalia on the sides of many buildings in San Miguel.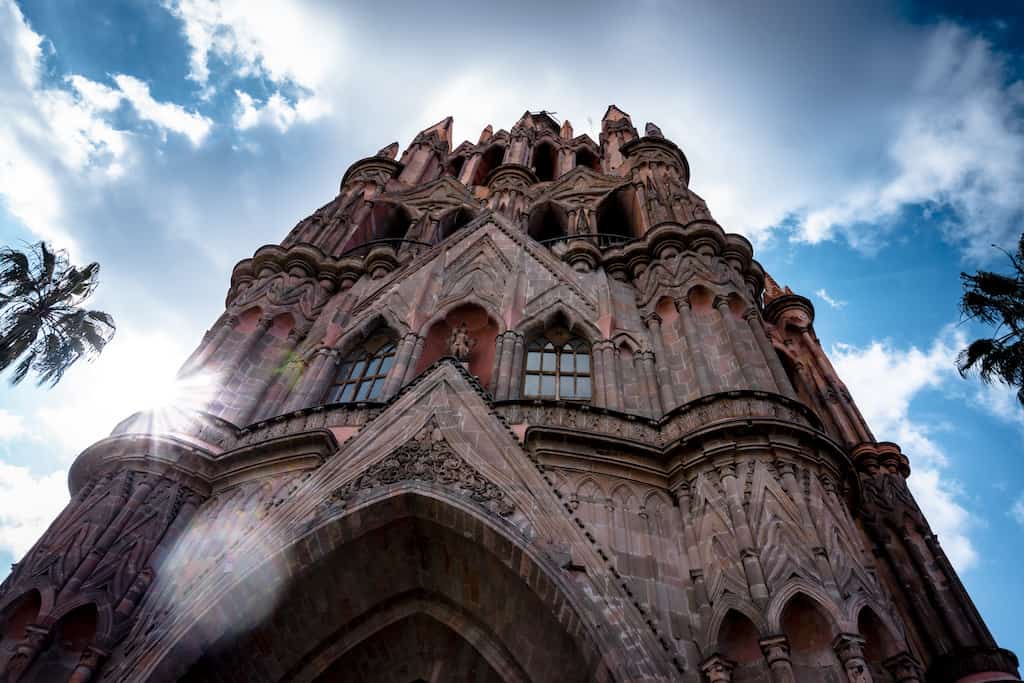 ✦ The Eclectic Shops
With such a variety of eclectic shops, I find San Miguel de Allende a mix of souvenir shops, art galleries, corner stores, modern boutique shops, and even an old pharmacy's like Botica De Santa Teresita still exist! I love a "sense of place" and that is what I get when I shop in San Miguel. From artesian markets to food bazaars, to organic-based shopping and everything in between, it seems that San Miguel de Allende really does have it all.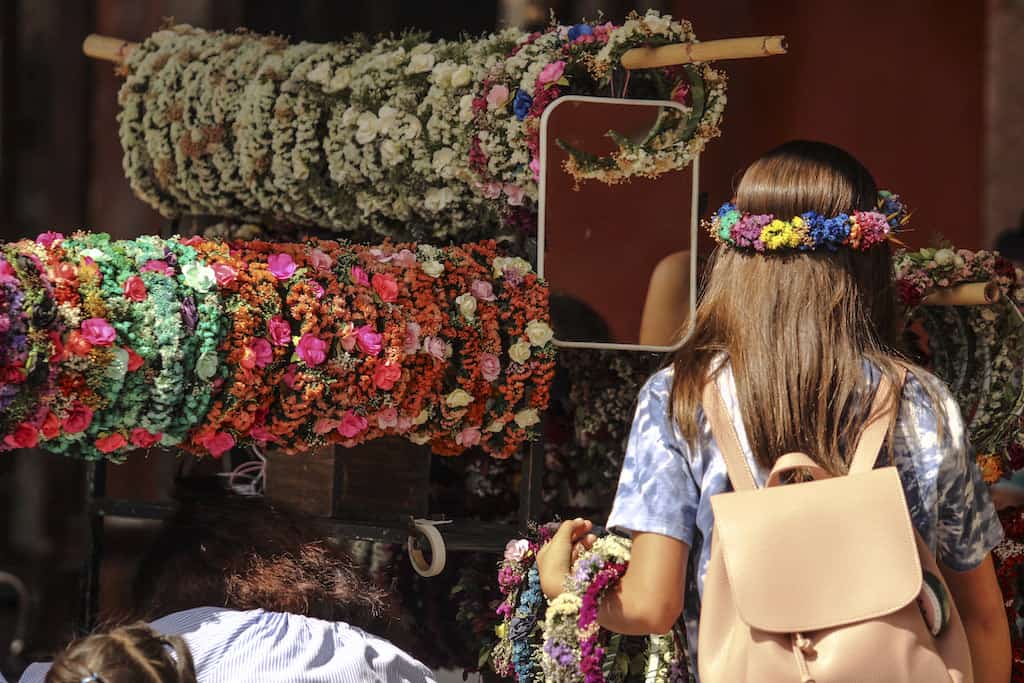 ✦ St. Miguel's Cultural Mix
It seems there is something for everyone in the city of people. With its temperate climate, moderate cost of living, and vibrant art scene, it is not only rich in Mexican culture but also attracts so many foreigners from many nations. It has a huge population of American and Canadian retirees, musicians, artists, writers, and store owners. It attracts all kinds of people who live together harmoniously. There truly is something for everyone.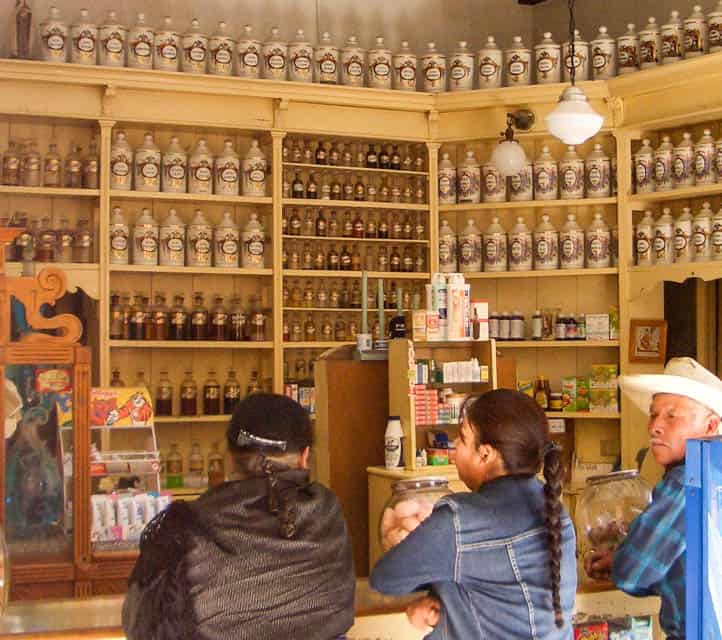 ✦The Cobble-Stone Streets of St. Miguel
Even the cobblestone streets attract me. The bumps in the road, the uneven surfaces as you navigate your way around the town. Someone, many many years ago laid that brick, that stone, in that very spot. They created it and today we can appreciate the fact that they did that very thing. Many roads wind their way through the town, are one-way, narrow, and in a sense, tell stories of their own from times past.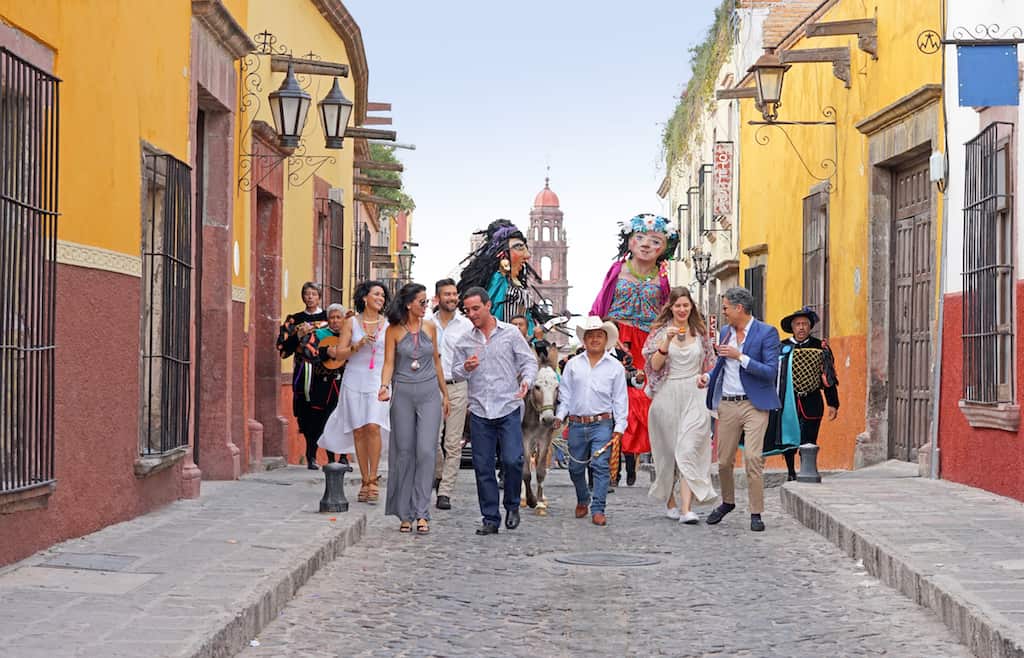 ✦ The Doors of St. Miguel
And how can you not fall in love with all the different aspects of a Mexican front door? From massive gates to short doorways, the doors of San Miguel are a must for people to see. I have to tell you; I love a great front door. Arches, stone, wood, iron, it matters not what it is made from. It is the collection of doors that makes San Miguel such a wonderful city to see.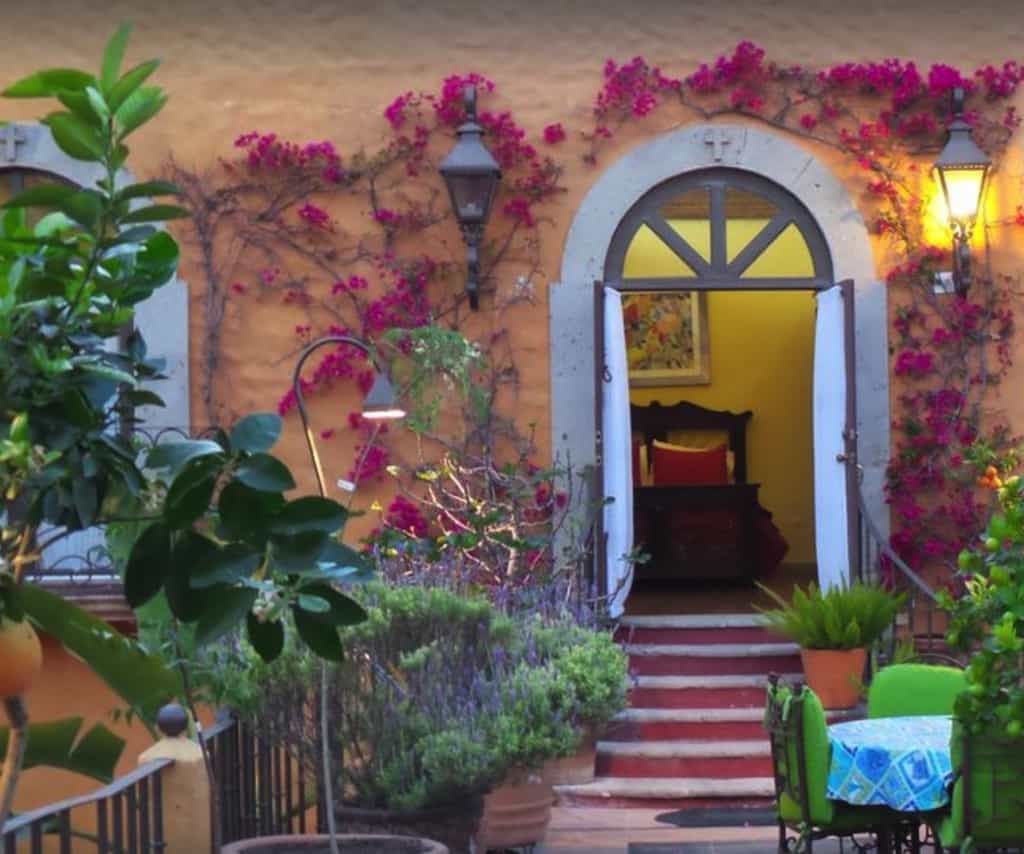 ✦ The Walkability of San Miguel
And I would be remiss if I didn't mention the walkability factor of San Miguel de Allende. With 24 blocks of narrow roads, alleyways, and many paths without traffic lights, it is quite a wonderful city to walk on the uneven cobblestone streets. So be sure and bring the perfect walking shoe for you so that you can navigate yourself to where you want to go!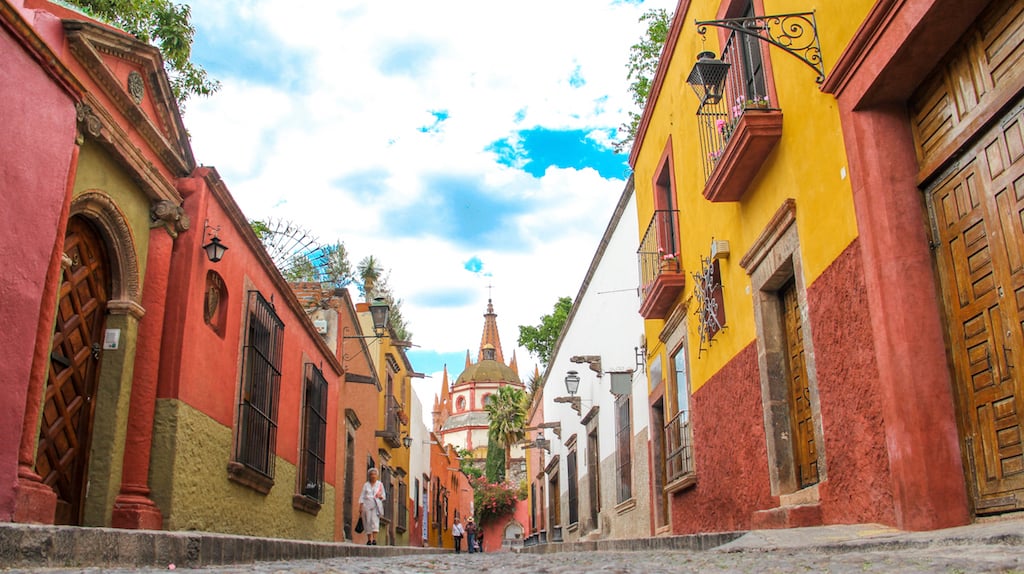 ✦ The Rooftop Bars of San Miguel
How can anyone not enjoy having a good stiff drink at the top of the city? From famous hotspots to spots that may never see, the rooftop bar scene brings out the best there is to see about San Miguel. The sunrises and the sunsets in this gorgeous city and these are the places to see it the best.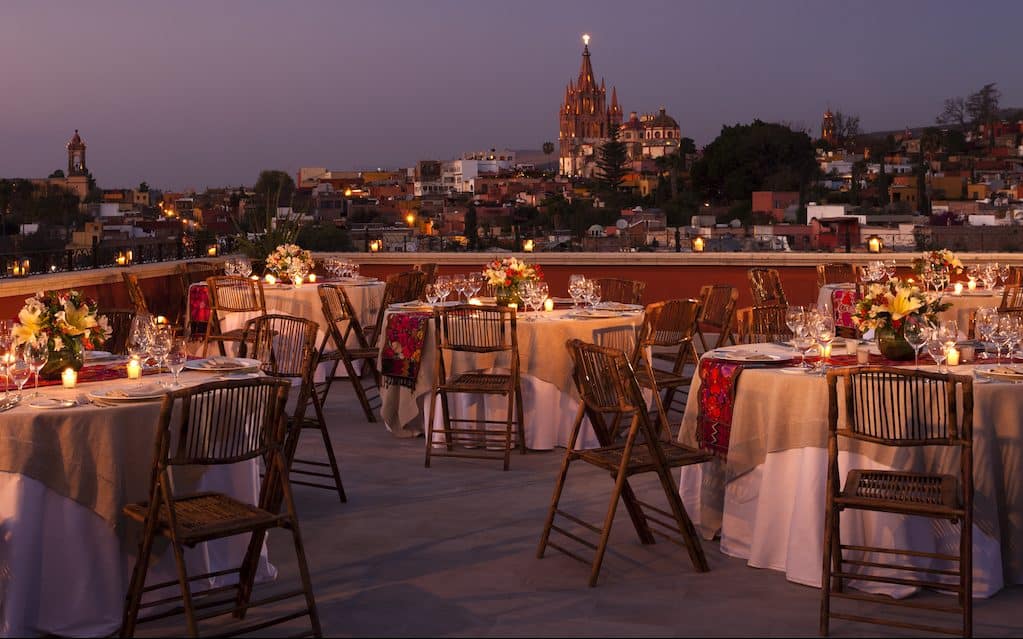 ✦ The Food in Saint Miguel
Since the tourist have been flocking to San Miguel over the last few years, there has been a proliferation of food filling up the city. From high-end gourmet restaurants to street food, many of the new hotels have also brought in famous chefs. These chefs come from around the world to "star" as their hotel's restaurant chef. Many of their menus emphasize local regional cuisine using locally-sourced products. There is plenty of fresh food for everyone here in San Miguel.

✦ The Patron St. Miguel – Archangel
Retablos have long been a popular folk art form in colonial Spanish and Mexican culture. They are devotional paintings or wooden objects that depict religious icons and symbols. This is done mostly in the Catholic religion and they are called Patron Saints. Each retablo has been chosen as representations or as a guardian of a particular occupation. Many people turn to these patron saints during hard times or when they want to express gratitude for a blessing. Often times you will see them displayed in homes to honor the saint. They are typically they are made by hand in Mexico
My favorite retablo is the San Miguel Archangel who defeated Lucifer and hurled the fallen angel into Hell. This patron saint also appeared to Moses in the burning bush, talked with Abraham, and inspired Joan of Arc. He carries a scale so he can determine where a soul should go upon death. He is also known as the great protector and is the patron saint of police, soldiers, grocers, radiologists, and children.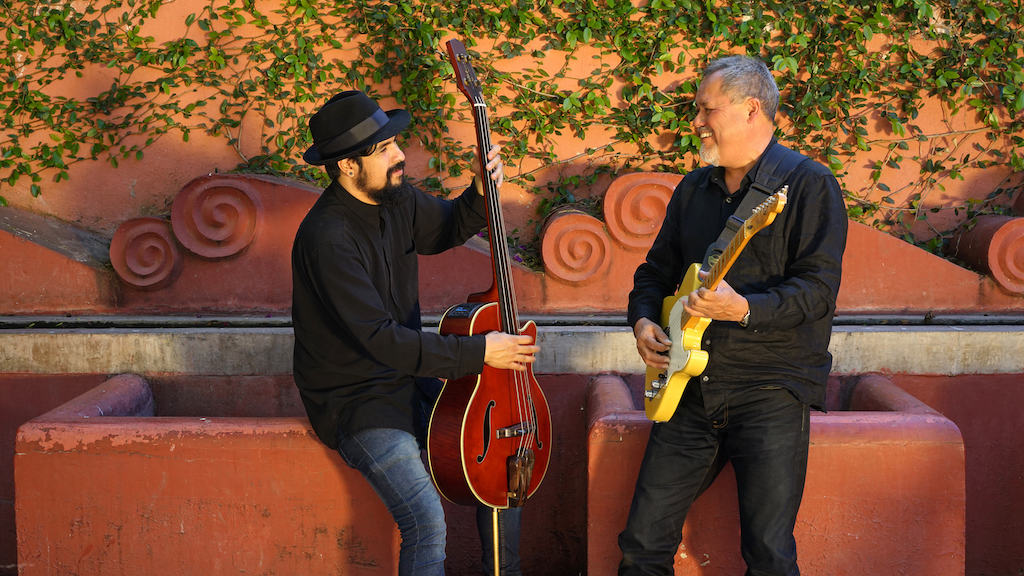 And there you have it, the reasons I fell in love with San Miguel de Allende. Now if I go back, will it be the same?
Disclosure: The writer believes in full disclosure and wanted to let you know that this trip was provided by San Miguel de Allende Tourism Board. As is common in the travel industry, the writer was provided with compensation for this article.