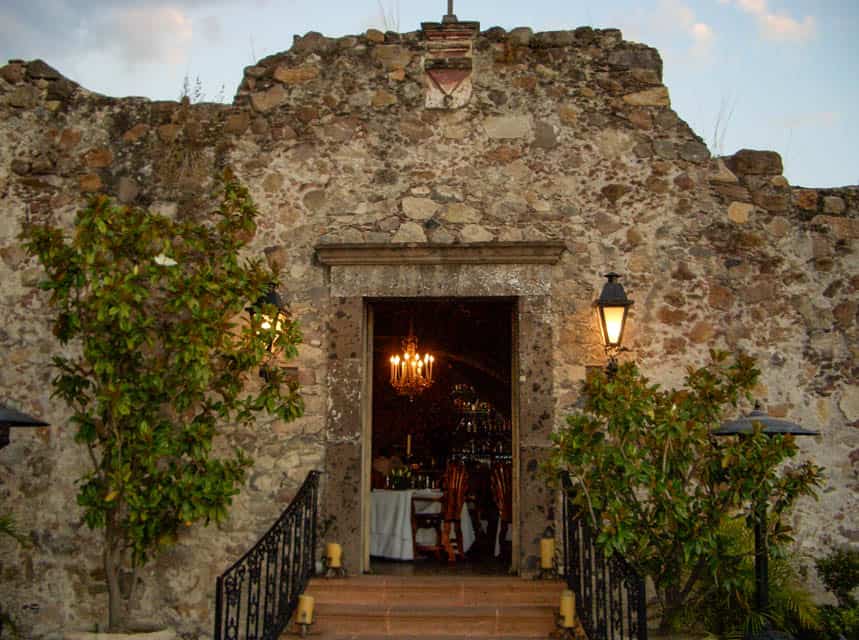 With so many fun things to see and do in San Miguel de Allende, you may be forgiven for wanting to step back and take a breather from all the non-stop exploring, in order to rest and re-charge. Thankfully, the natural hot springs San Miguel de Allende is only a stone's throw away from San Miguel. And set in gorgeous lush gardens, La Gruta Spa will help you do just that – relax.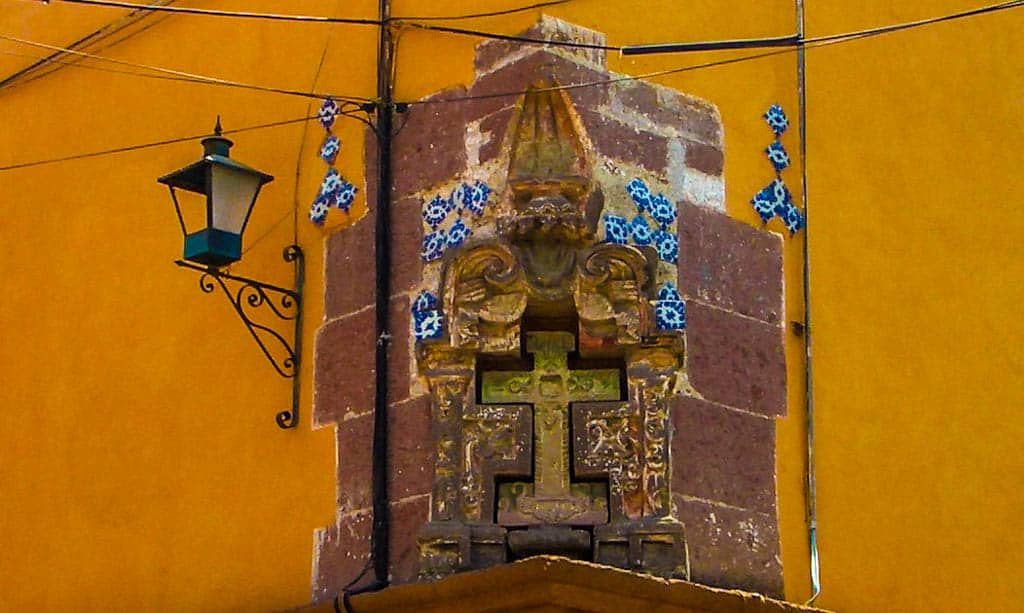 ---
Hot Springs San Miguel de Allende
---
Set in the state of Guanajuato in central Mexico lies the popular city of San Miguel de Allende. Considered one of the most beautiful places in the country and having been voted by Travel+Leisure readers as 'The Best City in the World to Visit' in both 2017 and 2018 and as #2 in the world in 2019 and 2020. San Miguel is a true delight to visit.
Colorful colonial architecture, cobbled streets, its famous wooden carved doors, forty-two churches, vibrant festivals and celebrations, interesting sights to explore, and the abundance of places to visit nearby such as the ancient archaeological site of Cañada de La Virgen, all add to the city's popularity and appeal.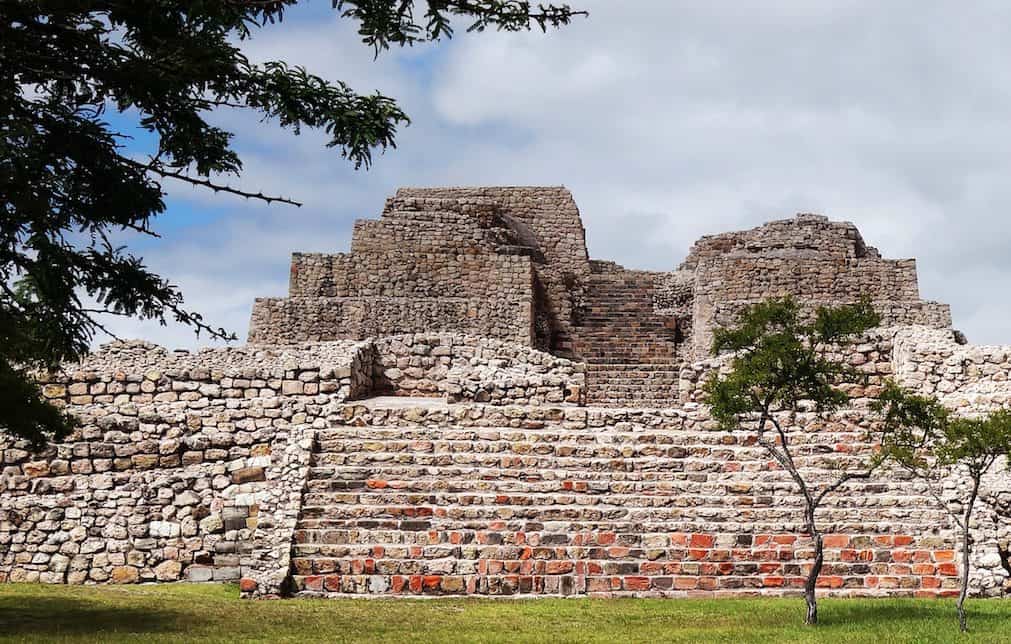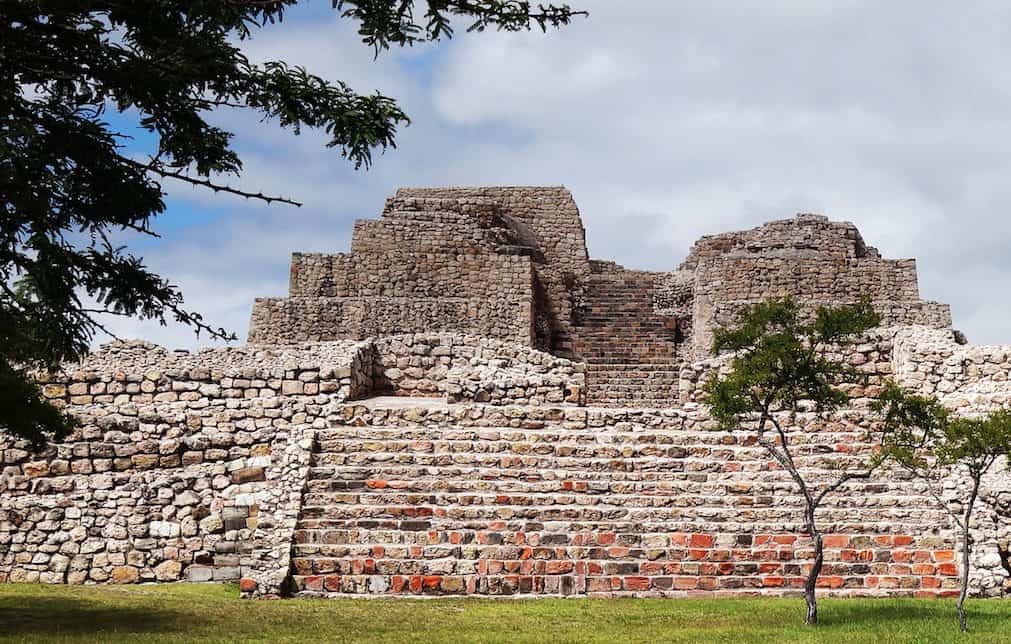 ---
La Gruta San Miguel
In this article, I'll detail everything you need to know about visiting hot springs San Miguel de Allende in Mexico.
---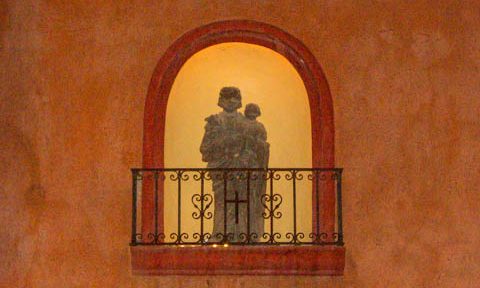 Getting to La Gruta San Miguel de Allende
Located a short 20-minute drive from San Miguel, hot springs San Miguel de Allende is easily accessible by taxi or bus. Although travel by taxi would be the easiest option by far. When booking a taxi, you may need to negotiate the fare with your driver. A top tip would be to agree for the same driver to collect you again later in the afternoon for your return trip back to the city.
By bus, you can catch any bus headed for Dolores Hidalgo from the city's main bus terminal and ask the driver to drop you off at La Gruta.
---
Curious about how to get to San Miguel de Allende from Mexico City in the first place?
---
La Gruta Spa Facilities and Services
Once you've reached La Gruta Spa, you can enjoy a selection of services and amenities on offer (some services, such as spa treatments will be at an additional cost).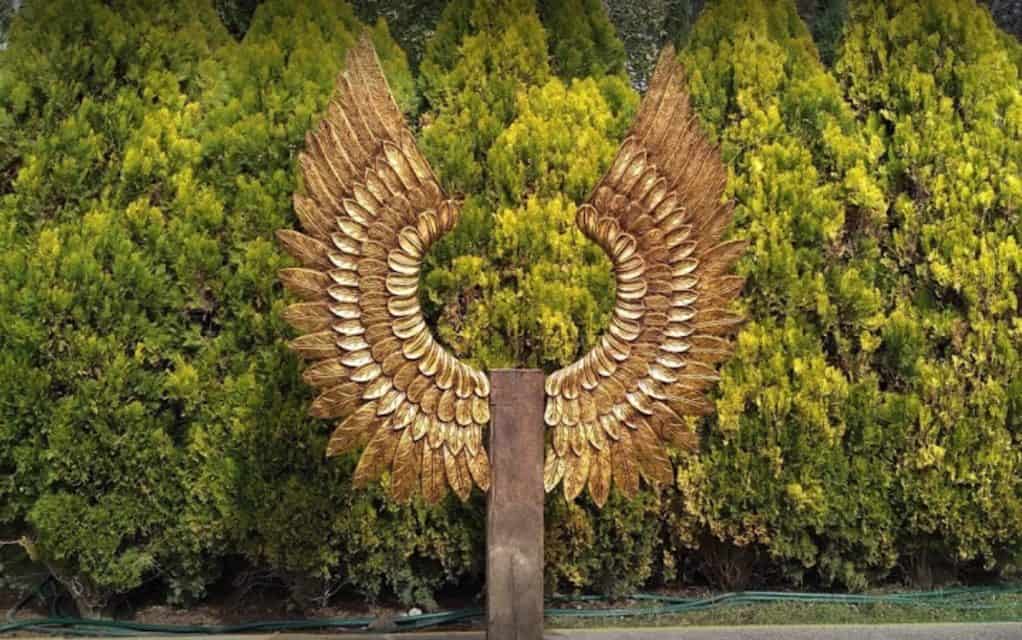 #1 La Gruta Thermal Pools
In total, there are four thermal pools located onsite at La Gruta San Miguel de Allende. Undoubtedly the busiest is the pool across from which you will access – The Grotto. Right next to it, is a slightly smaller pool that also tends to fill up with bathers as the day goes on, thanks to its locality to the 'grotto pool'. You will also find a larger, less crowded pool as well as a children's pool, located in other parts of the grounds too.
If you do arrive early enough, and before most visitors descend upon hot springs San Miguel de Allende, be sure to explore the various pools and grab a lounger for the day before they are all snatched up.

#2 La Gruta's Grotto Cave
The star attraction at La Gruta San Miguel de Allende is the man-made cavern, translated as "The Grotto" where the spa gets its namesake. Entering through an entryway from the main pool, you'll make your way through a narrow cave-like walkway until you enter the domed-shaped grotto itself. Here you can stand under the natural hot spring shower as water flows from a sprout in the roof.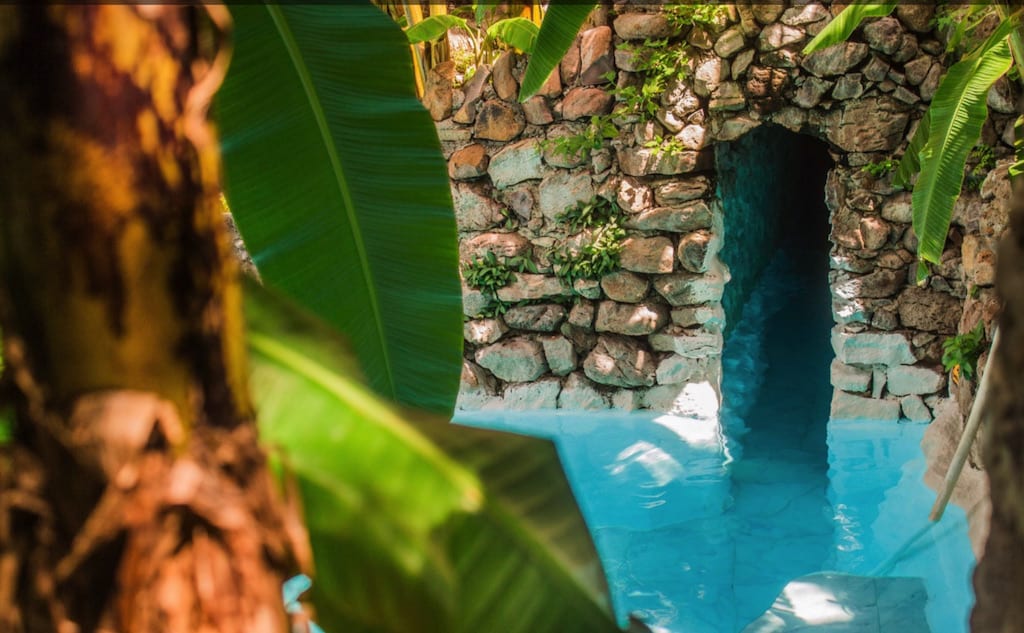 The cave is quite dark and due to the hot waters, rather steamy too. It is roughly 4 feet/1.2 meters deep. Because of this, children under the age of 3 are not allowed to enter. It is also advisable that visitors with pre-existing or known heart conditions not enter the grotto either.
As the day goes by and more and more visitors arrive, the grotto does tend to get quite busy and congested as the narrow pathway leading into the cave is barely enough for two to pass each other.
---
Bonus Tip: Make sure to pay the grotto a visit early on in order to avoid these crowded times.
---
#3 La Gruta's Spa
After a long day of basking in the soothing and restorative thermal waters, why not kick your relaxation into high gear by spoiling yourself with an indulgent treatment at hot springs San Miguel de Allende's onsite Adelo Spa? You can choose from an assortment of therapeutic massages including deep tissue, Swedish, holistic, a neck & back massage, or a reflexology session.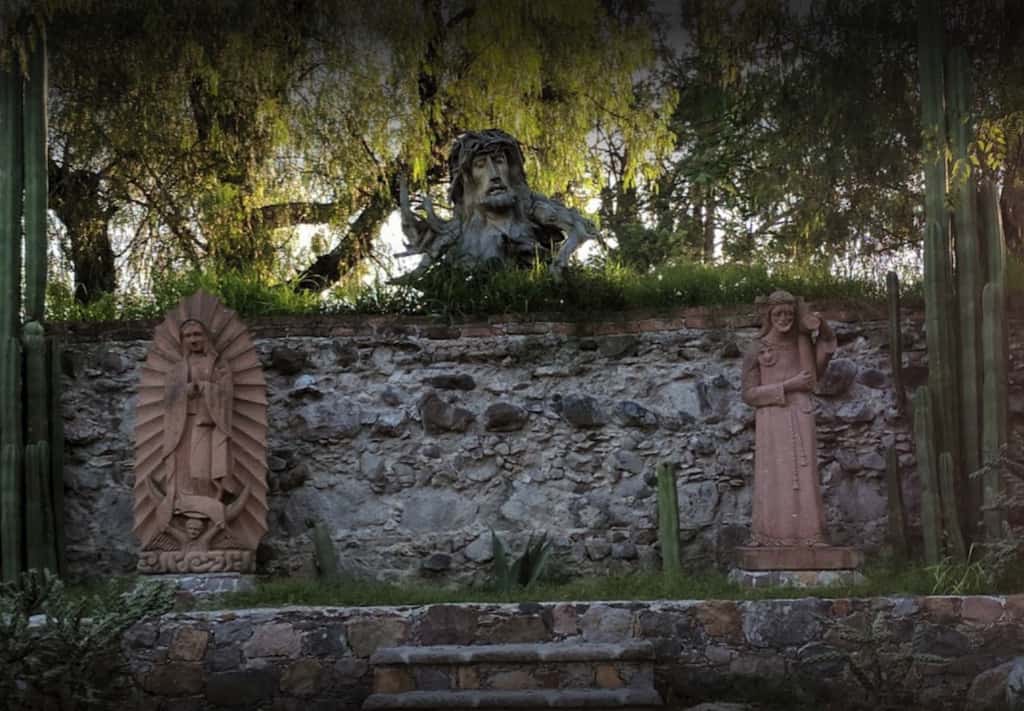 #4 La Gruta's Restaurant and Bar
It is important to note when visiting La Gruta San Miguel de Allende, that bringing your own food and drinks on site is strictly prohibited. Thankfully, there's a great restaurant and bar for when you've worked up an appetite. Although you can only buy food onsite, La Gruta's restaurant has kept their pricing fairly reasonable and offer a great selection of meal choices with service between 08:30 am and 5 pm.
You can either choose to be seated inside the restaurant or alternatively opt for table service at the outdoor seating options that are located throughout the lush green gardens. Note: When paying for your meal inside the restaurant, they do accept cards, but for service out on the grounds, you will need to pay in cash.
Why are Hot Springs good for health?
Heated natural thermal waters have compositional differences. Most contain sodium bicarbonates, calcium, chlorine, sulfur, iron, magnesium. All of these combined give them their therapeutic properties. The heat in hot springs envelopes and soothes aching muscles, and the minerals present in the water get soaked up through the skin, and this stimulates oxygenation and blood circulation, which contributes to tissue regeneration and an improvement in the functioning of the endocrine glands. This can also lower blood pressure.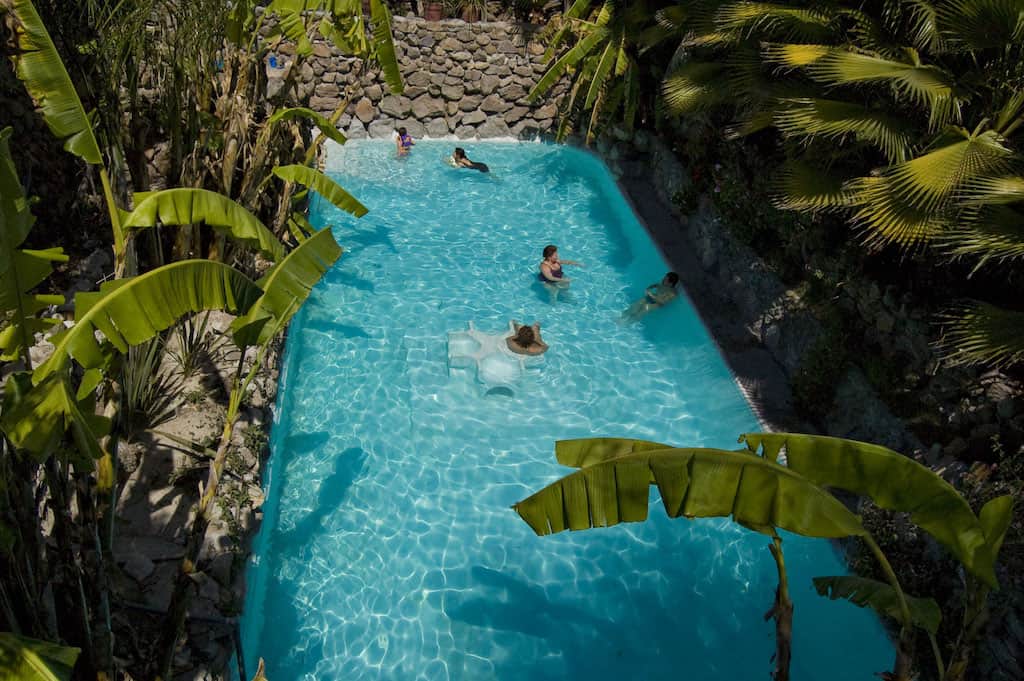 Specifically, the sodium bicarbonate and calcium found in mineral hot springs help with good circulation in the body. Another great benefit of the hot springs is their relaxing effect on the mind, body, and south allowing for a deeper sleep.
The dry season can feel pretty dang long. During this time of the year, the sun is located over the northern hemisphere, so the southern hemisphere receives less heat and starts to cool down. It seems that every part of my body needs some extra water. As a visitor here, I felt the dryness instantly upon arrival in San Miguel de Allende. It is this attitude that makes me feel like I need to drink more water. I am especially worn out from walking around and exploring the city, so taking a day trip to La Gruta to fully relax and soak in hot water is a good thing for me.
Special precautions with the hot springs San Miguel de Allende
Entering the hot springs San Miguel de Allende, you should take it slow and easy, as your body adjusts to the change in conditions. Just take it slow and easy. Make sure you feel nice and relaxed and ease your way into the hot springs.
Prior to getting into La Gruta Spa, it is a good idea to take a shower in room temperature water before getting into the pool system. If the temperature is too hot for you, back off a little before going in. Take small steps until you adjust to the water temperature or go out for a while. They go back in again and try to stay a little longer. But in all cases, listen to the instructions of the staff and remember, don't stay too long! Following these simple tips, your days at hot springs San Miguel de Allende will be great for your body and your soul.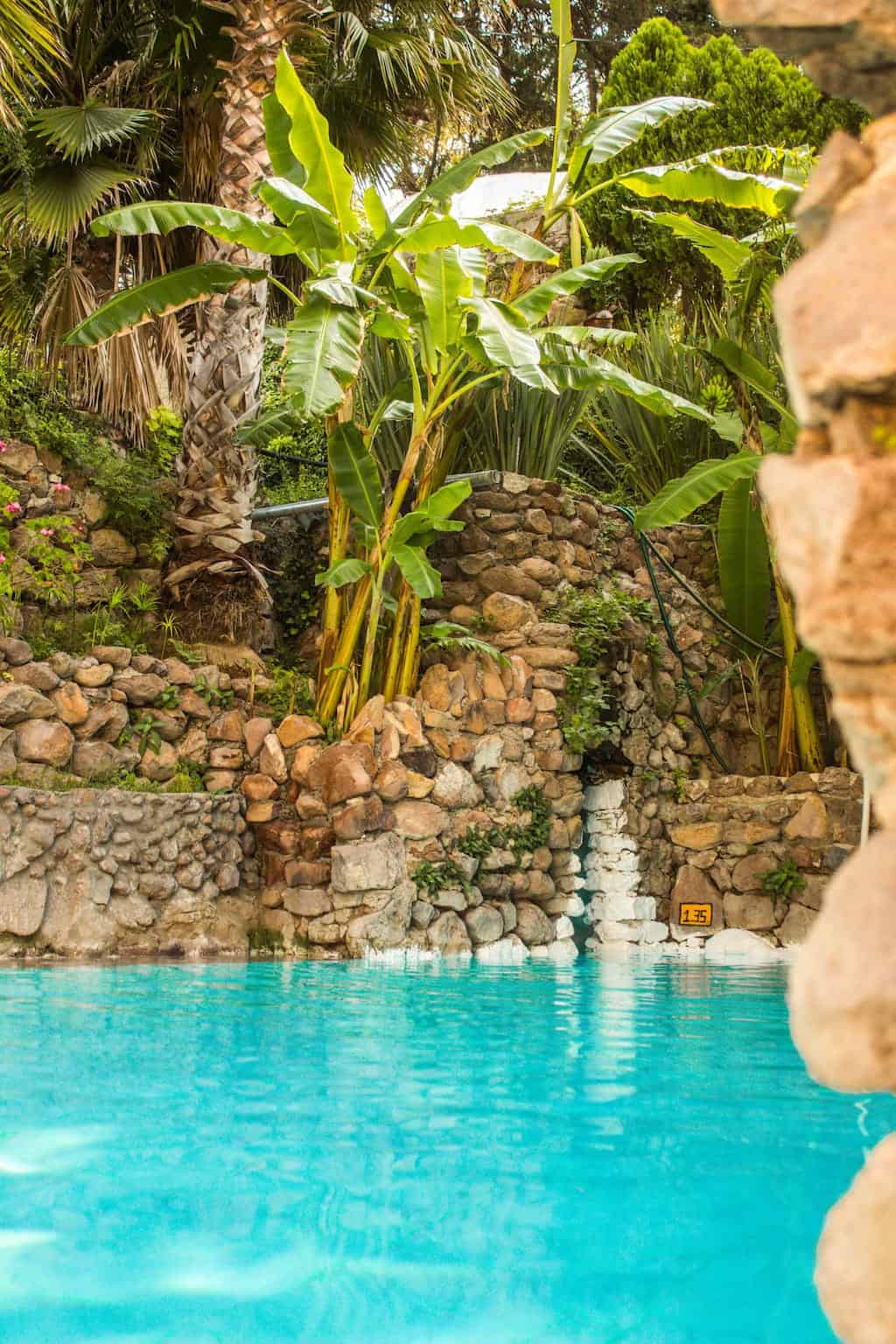 What other services does La Gruta offer?
La Gruta Spa has become popular since San Miguel de Allende has been on the map lately with so much coverage these last couple of years. It offers a therapeutic concept mainly of massages and a spa full of medicinal water treatment for you to relax. Mainly the staff who work here are pre-Hispanic indigenous people who created the temazcal, so they have an understanding of the mind, body, and soul. The La Gruta Spa offers you massages of all different types, as mentioned above.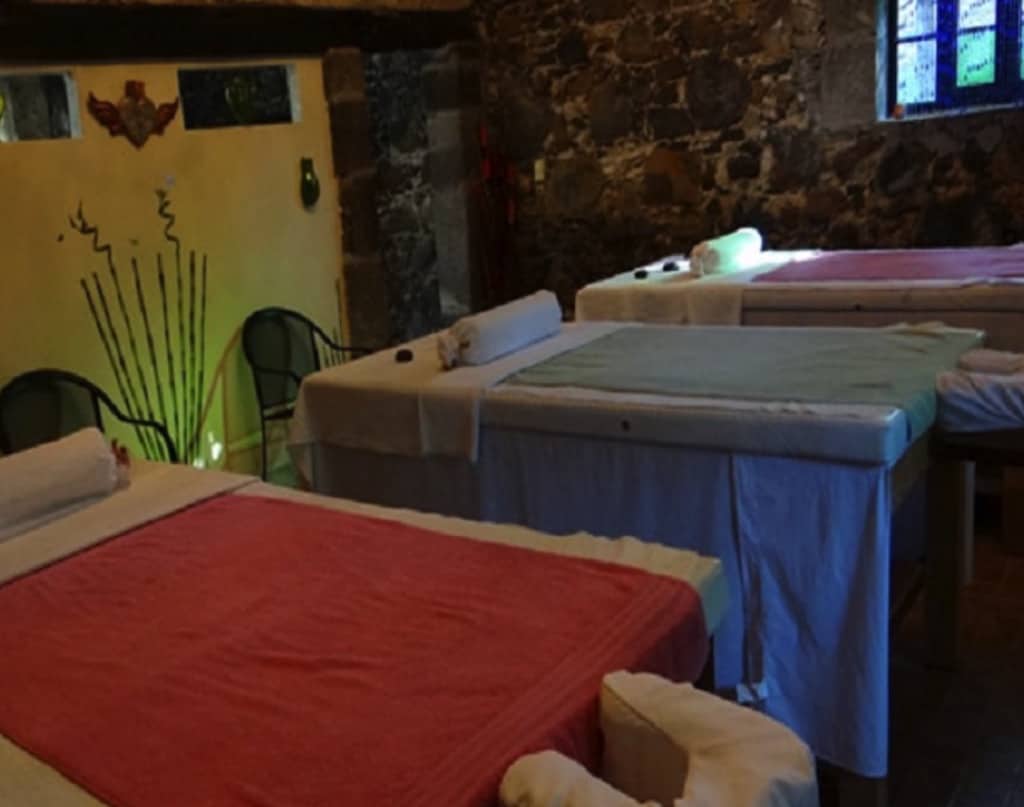 Planning for your visit to La Gruta Spa
There are a couple of things you'd need to keep in mind before heading to La Gruta, in order to make the best of your day here.
Opening Times & Cost of Entry
La Gruta San Miguel de Allende is open daily to the public except on Mondays and Tuesdays. Opening times are from 7 am to 5 pm in the afternoon. Entry to La Gruta will set you back $250 MXN (approximately $11 USD), with free entry granted to children under the age of 3.
Tips & Reminders:
When visiting, it's important to take the following tips & reminders into consideration:
Remember, La Gruta San Miguel de Allende does get busy!
Credit Cards are accepted, except for American Express.
Make sure to take some cash in case you make use of table service outside the restaurant.
Pets are not allowed.
You are not allowed to bring along your own food and drinks from outside La Gruta.
La Gruta Spa does tend to get busier on weekends and holidays
Try to get there early in order to grab a poolside sun-lounger for the day.
Remember to bring your own towels, La Gruta San Miguel de Allende does not provide these to visitors.
You may want to rent a locker for a nominal fee to store away any personal items for the day.
Be sure to pack all your essentials for a day at the pools such as bathing suits, sunscreen, rashguards, and a pair of dry clothes for after.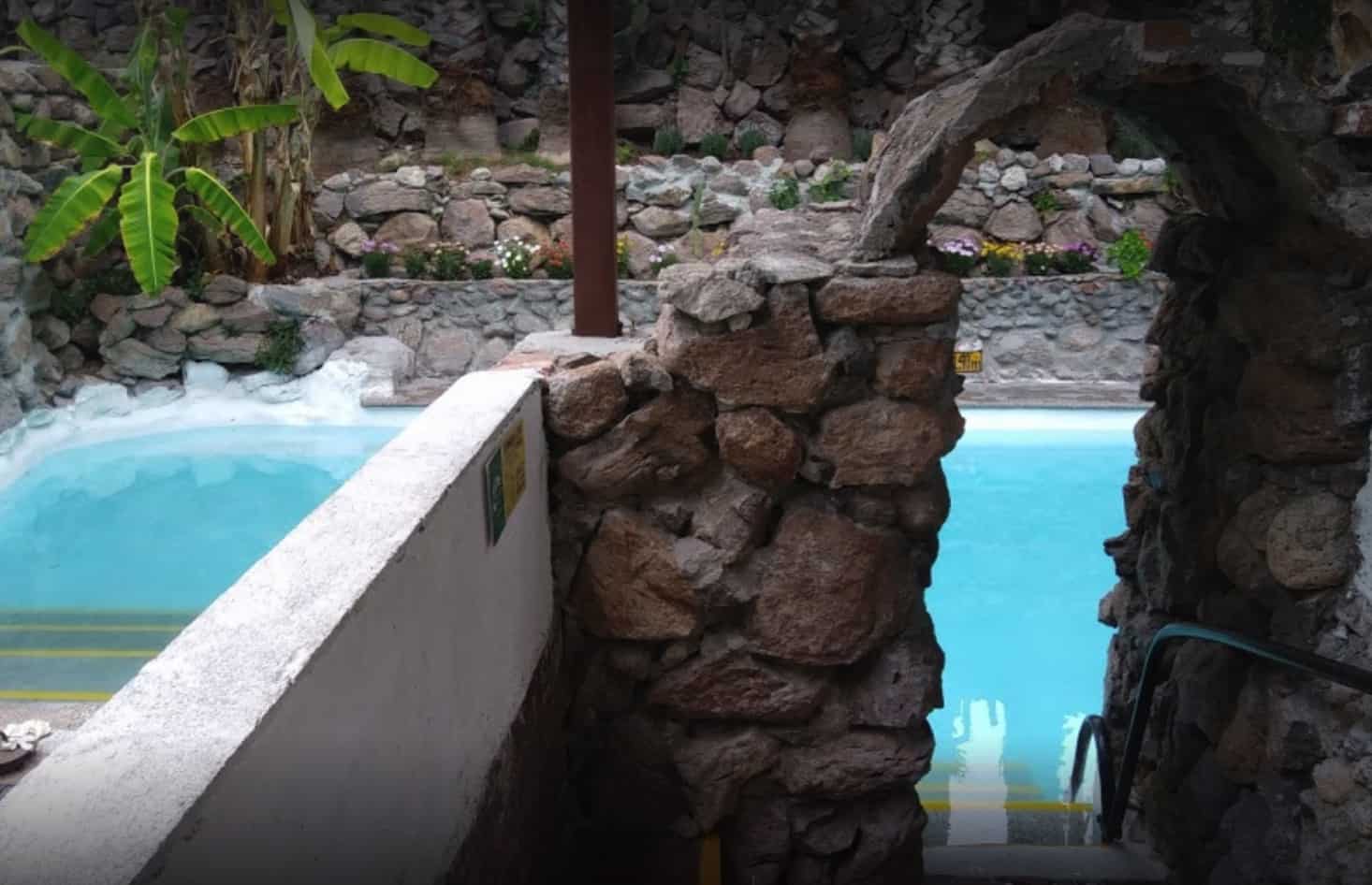 What are the best restaurants near La Gruta?
Not too far from La Gruta San Miguel is two fast-food restaurants: Burger King and Pizza Pig. I don't usually eat fast food, but if you are super hungry, maybe a veggie burger or a vegetarian pizza might work. Other restaurants close to La Gruta San Miguel are Café Oso Azul, El Coyote Flaco, a Mexican food place, and Lavanda Café.
So there you have it, a nice relaxing morning or afternoon at La Gruta Spa. After walking around the city and seeing all the sights, sometimes you just want to take a day off on your vacation and relax and this is just the place to do it!
La Gruta's Costs
General admission into La Gruta for anyone over the age of 3 is $250 MEX or $12.66 USD to enter the spa.