I don't know about you, but I absolutely love San Miguel de Allende in Mexico. This gorgeous little gem of a city in Mexico's central highlands is known for its baroque-style of Spanish architecture and colonial buildings. Plus it has cobbled-stone streets, a thriving arts scene, and fascinating cultural festivals. Add to it an array of 84 churches and it seems quite perfect to me. Certainly, the grand dame of these churches in the central plaza of El Jardin is the neo-Gothic church Parroquia de San Miguel Arcángel with its dramatic pink towers that rise high into the sky. It is a must-visit city in 2020!
---
Mexico City to San Miguel de Allende
---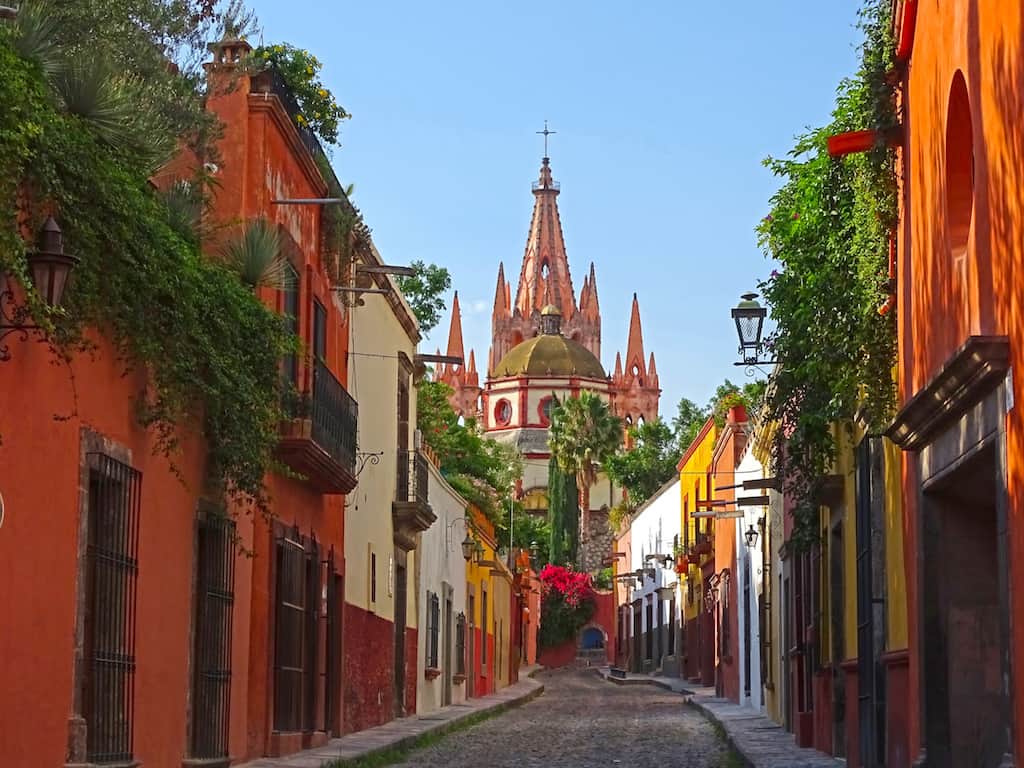 Closest Airport: QRO, 75 minutes away
However, I have found that it is difficult to get to from the United States to San Miguel. The closest airport is Querétaro International Airport (QRO). This airport services Colon and El Marques, Queretaro, Mexico and there are not too many flights into this airport that is about 75 minutes away from San Miguel de Allende.
2nd Closest Airport BJX, 1 hour and 15 minutes away
The next closest one is Leon/Guanajuato Airport (BJX Airport). It services Leon and Guanajuato. This airport has more flights, several per day on various airlines, but still not enough! This airport is about an hour and fifteen minutes from San Miguel de Allende.
Therefore, many people tend to fly into San Miguel de Allende via the Mexico City Airport (CDMX) and then take a bus to San Miguel de Allende. This airport has a lot more flights on various airlines throughout the day. Then, the bus system has streamlined this process and made it quite easy to get to. So I have outlined a way for you to do this so you can see this amazing city voted as #2 in the TOP 24 Cities in the world to go to in 2020 by Travel + Leisure readers!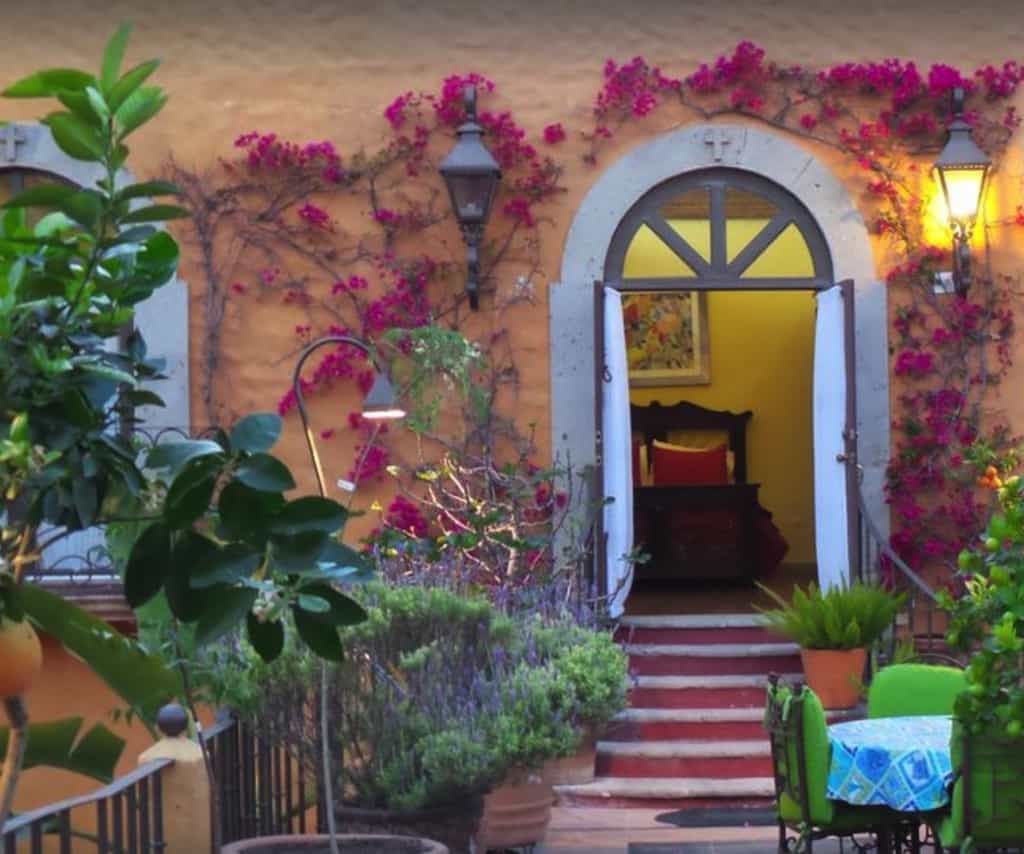 Fly into Mexico City Airport CDMX, 3 hours and 10 minutes away
Fly into Aeropuerto Internacional Benito Juarez Airport (CDMX Airport), which is about 3 hours and 10 minutes away from San Miguel de Allende. You can either rent a car from here and drive or you can take a shuttle bus from Mexico City to San Miguel. We opted to take the more relaxing bus ride and so here is how you do it.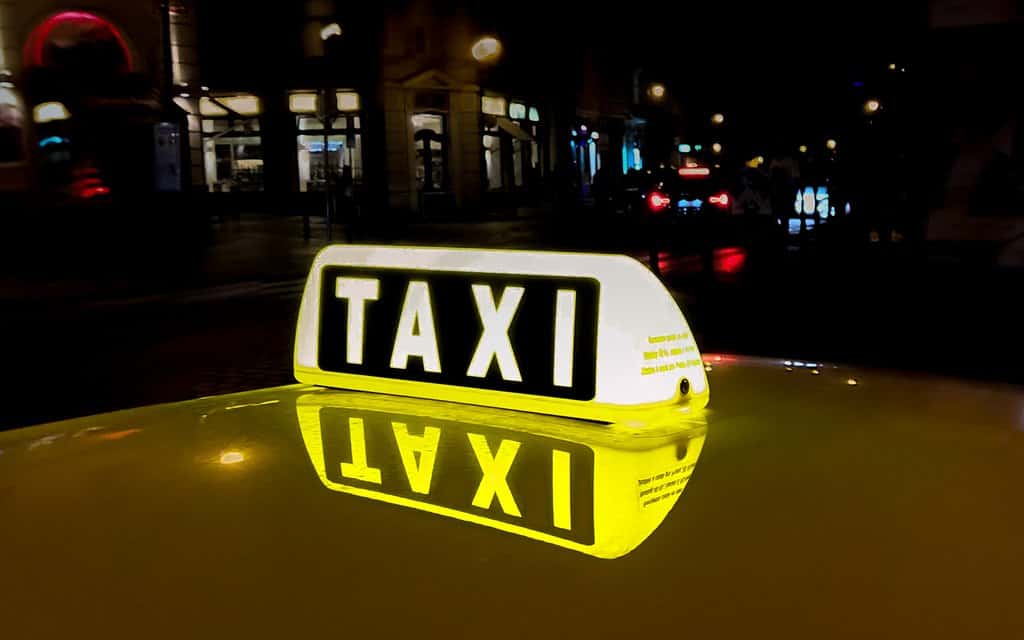 #1 Take a Cab to Mexico Norte Bus Terminal
#1 You take a cab ride to the bus/shuttle station terminal called "Terminal Central de Autobuses del Norte." Americans call the bus station the "Mexico Norte Bus Terminal". This bus station is about 15 minutes away.
A few steps in front of the Arrivals Gate Exit, you will see taxi stands with Big signs that say "TAXI" on them. These are the ones you will take to the Mexico Norte Bus Terminal. The taxi company will give you a ticket and you give it to your driver. The cost to get to Mexico Norte Bus Terminal is roughly $11 USD.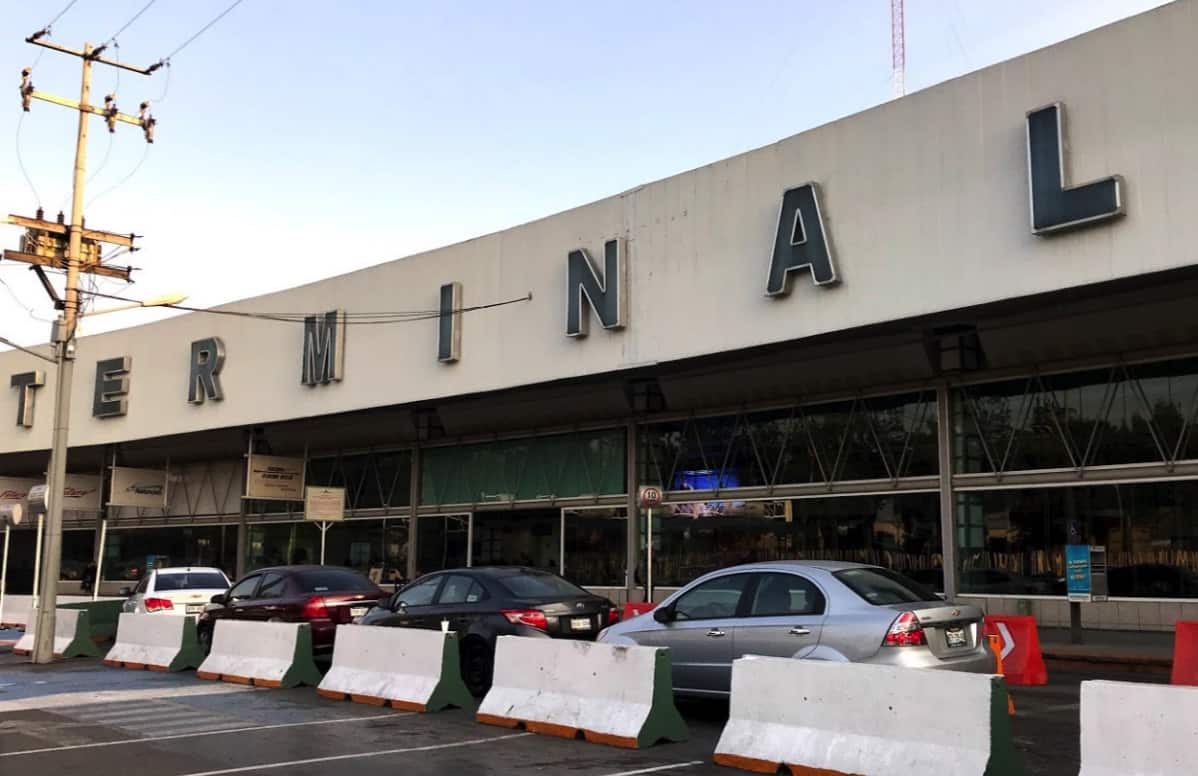 #2 Arrival into the Mexico Norte Bus Terminal
Once you arrive at the bus terminal, you will find that it is pretty easy to navigate. There are a few different luxury bus companies you can use, but I think the best ones are Primera Plus and ETN.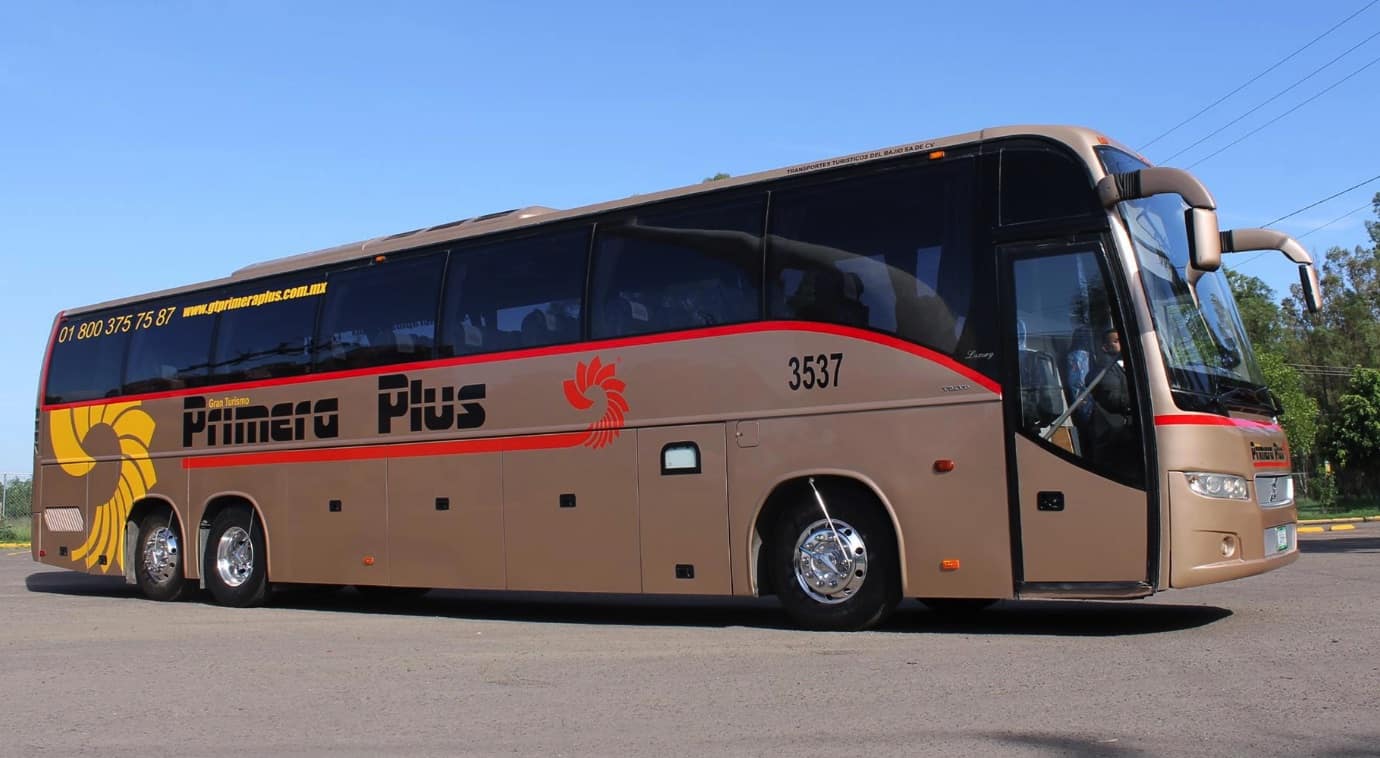 #3 Buy Ticket to San Miguel de Allende
You can either buy your bus ticket at the bus station or buy in advance up to 30 days before. Once you have seen the times of the buses that leave, you chose the one you want and purchase a ticket. The tickets to San Miguel de Allende from Mexico City cost roughly $25-$35 USD. Go to the Primera Plus desk and print your ticket.
#4 Wait in the Boarding Hall until your Ticket Time Arrives
Next, you wait in the bus boarding hall until it is time to go. All buses are labeled with the destination across the illuminated display at the front of the bus. You will then have to go through security and show your ticket before getting on the bus.
#5 Board the Bus to San Miguel
Once your time has arrived, and you have passed through security, they will take your larger luggage and put it underneath the bus. You can have a small pack for the bus with you. These buses are primarily safe and come equipped with USB ports for charging, bottled water, and footrests. The bus staff will then offer you bottled water and snack before show you to your seat. It will take you about three and a half hours to get to San Miguel. They do have movies, bucket seats, and footrests, so overall it is quite a comfortable ride. Once on the bus, you can relax. It's a non-stop journey to San Miguel.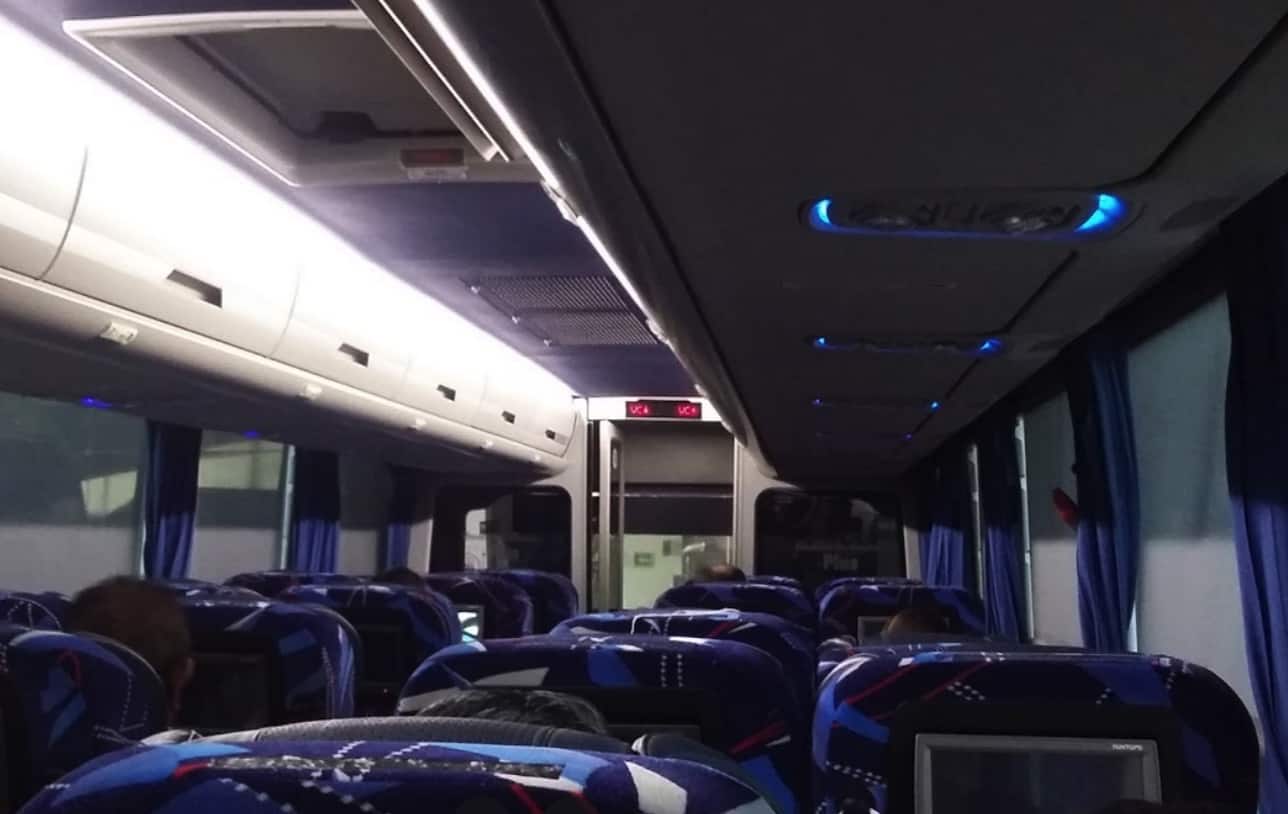 #6 Arrival into San Miguel de Allende
Once you arrive in San Miguel de Allende, it takes about a ten-minute taxi ride into the center of town. Don't be expecting to see many Ubers, but there should be taxis waiting at the bus terminal. But on busier days, you may have to wait for up to 15 minutes.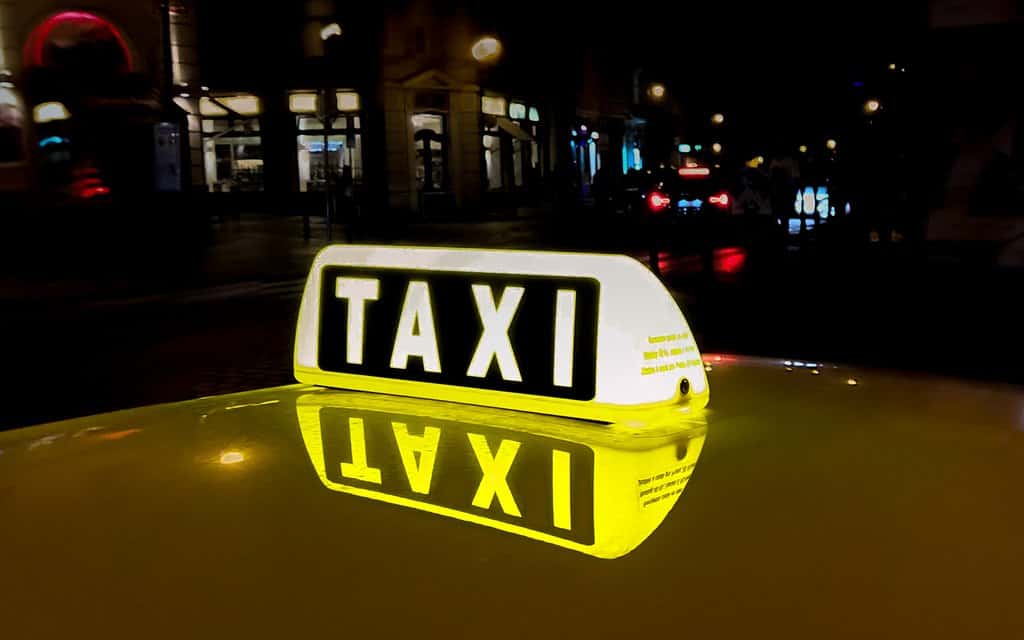 ---
Now for the BEST part! You have arrived and are looking for the
Ultimate Guide to San Miguel de Allende!
Then look no further!
---
And be sure and visit La Gruta San Miguel de Allende!