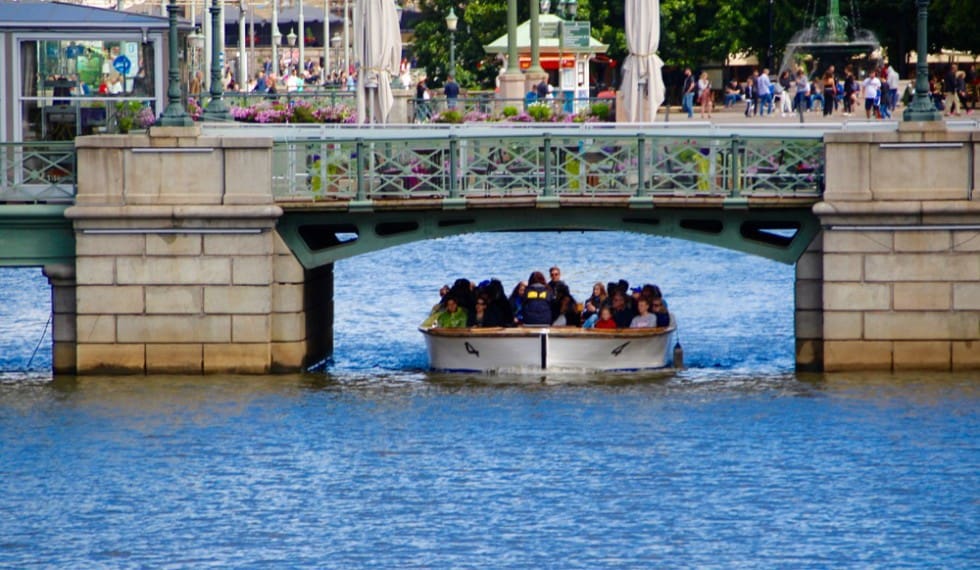 I easily hopped the train from Stockholm to Gothenburg. I found multitudes of boys everywhere. They were in the parks, they were on the streets, they were on public transportation. They typically were in groups, with matching shirts and had smart phones in hand… playing Pokémon Go no doubt, as it had just been released that sunny day in Gothenburg when I had arrived.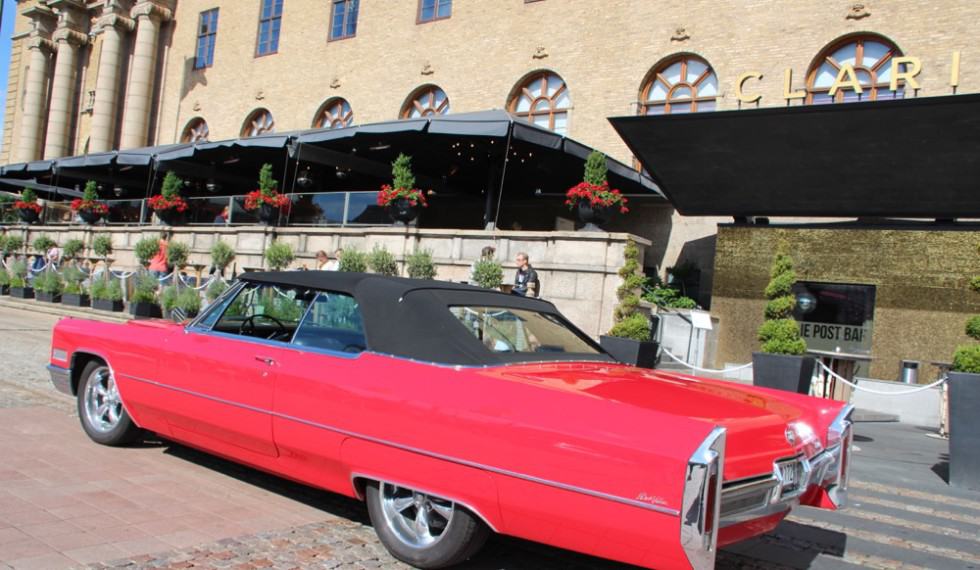 Later I found out that the boys were there for a different reason, as it happened to be the world's largest football tournament that was being held here in Gothenburg! Oh, lucky me! With over 4000 clubs that come from all over the world, the city bulges with groups of teen boys in matching jerseys as they ride the public tram/bus system for free looking for "things to do in Gothenburg" on the Friday before their festivities and tournaments begins.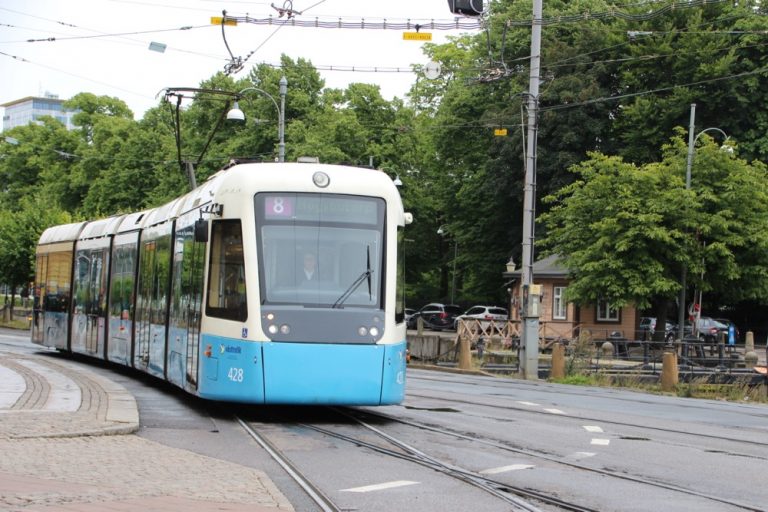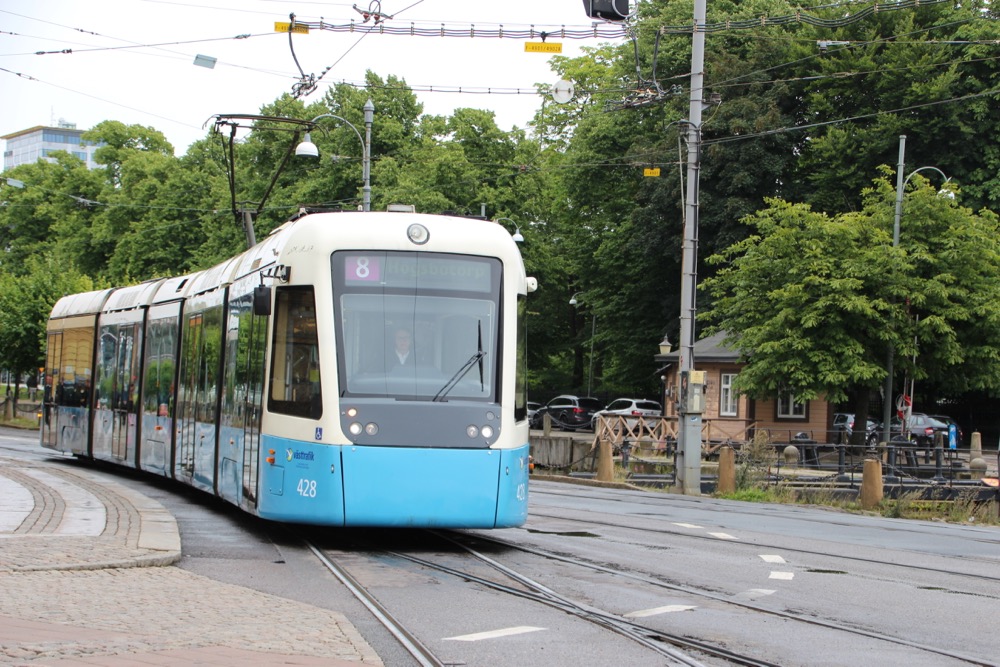 Gothenburg, Sweden: Gateway to the Islands
I start my day with a local tour guide who begins our tour at the train station. We make our way to the Choice brand hotel across the street, where the vRA-( or "raw corner restaurant") is inside the Clarion Hotel Post with a tag line of "Swedish ingredients with Japanese flavors".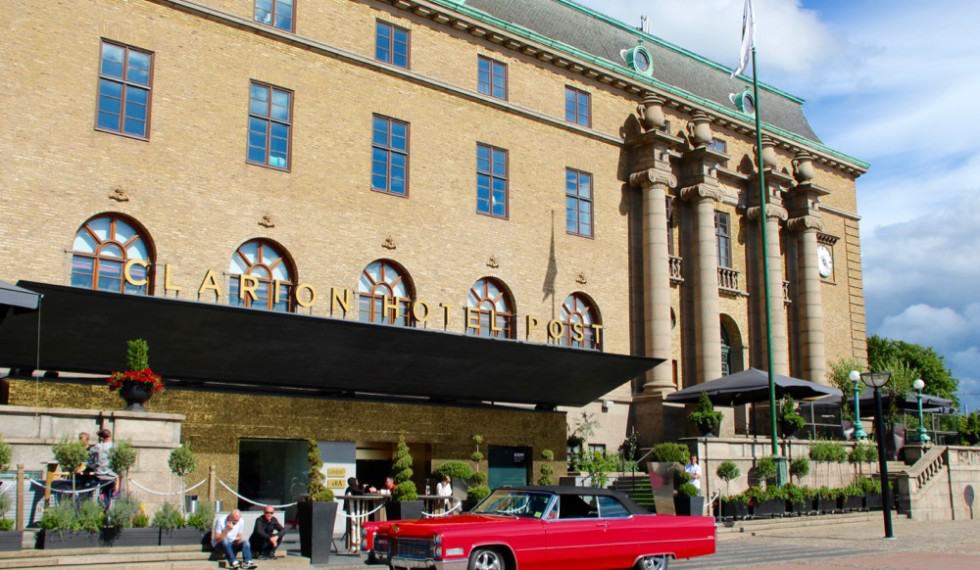 Apparently, this restaurant gets rave reviews and is a foodie destination with NYC connections. We stash our luggage at the hotel for the day and quickly, we walk across the tram's track. We find ourselves at the bridge where we enter the Tradgardsforeningen Park System. Don't worry, I couldn't pronounce it either, like most Swedish names.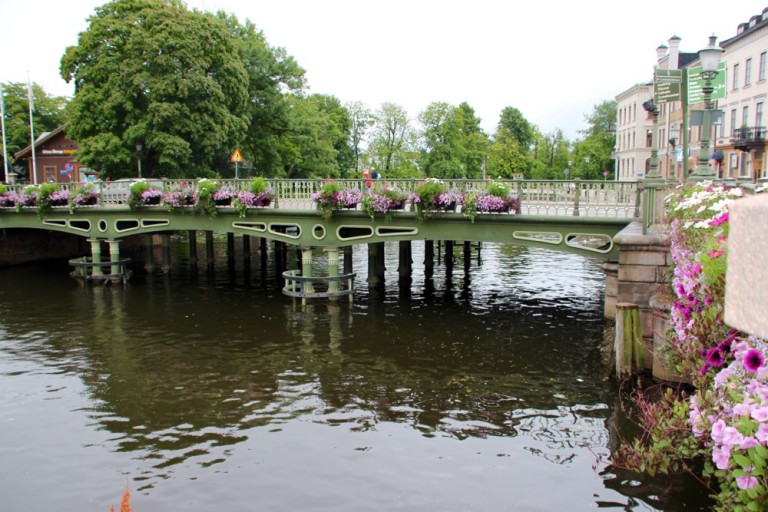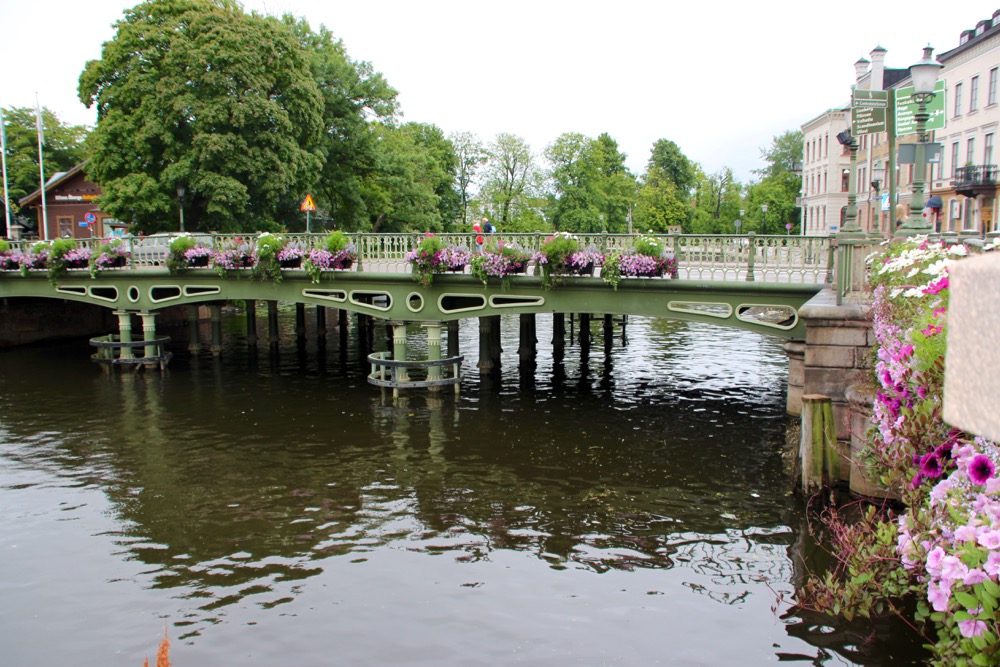 It is here where the guide begins the story and history of Gothenburg. She states that it is physically laid out as a star-shaped fort. It was built in the 17th century with walls 7 meters thick and had a moat around it. Back in the day, there was a lot of fighting going on between the Danes and the Norwegians. The Swedes found themselves right dab in the middle of the two. The city has since grown past this star-shaped dividing line, where a majority of the wall came down or was removed, but they kept the moat intact as you can see it today while walking around.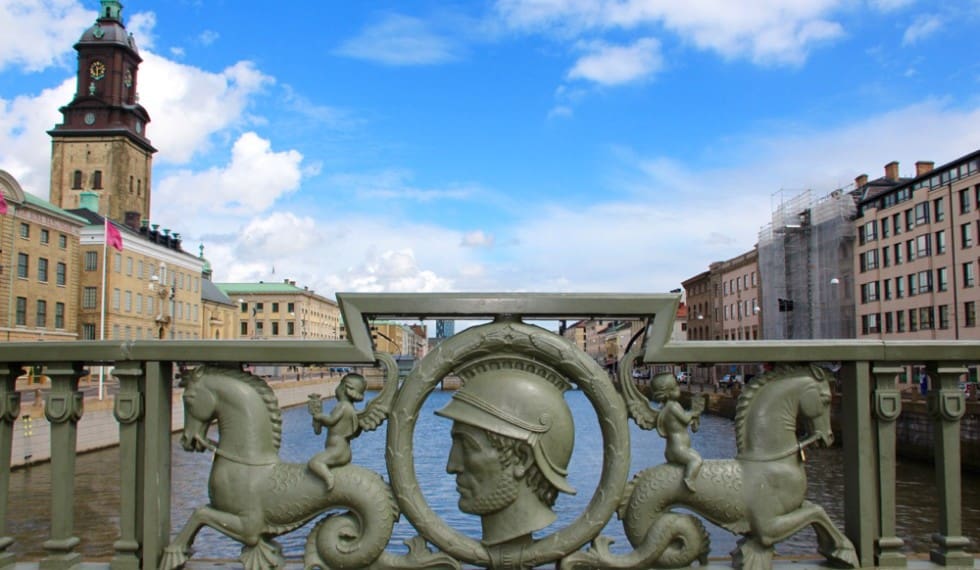 Gothenburg, Sweden: Gateway to the Islands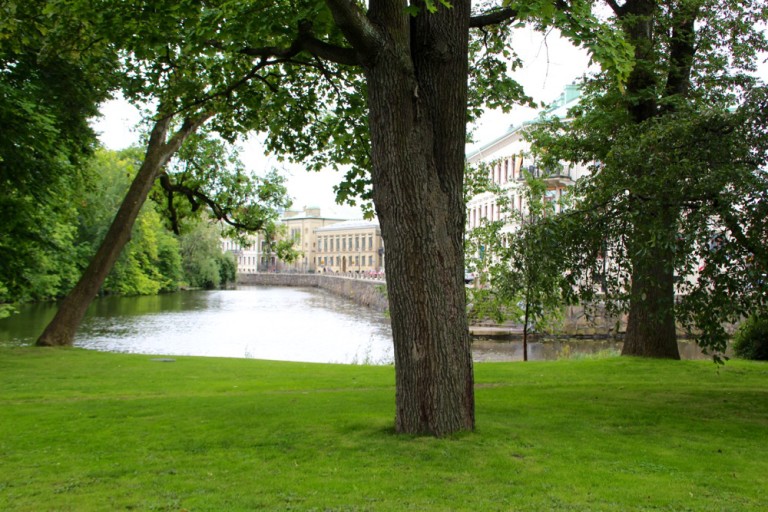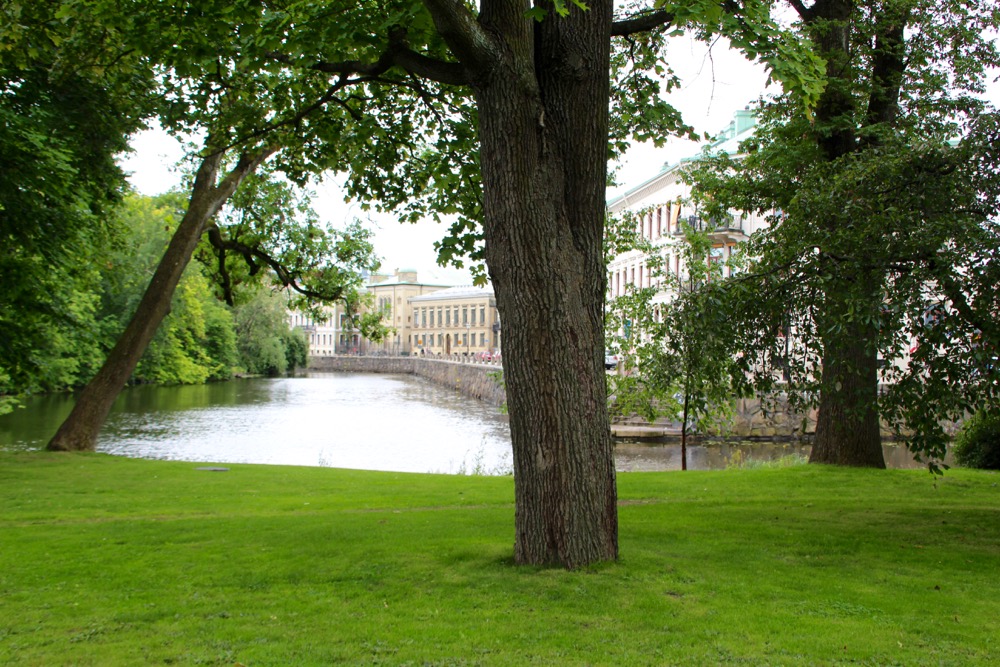 The guide mentioned that the 3 things that Gothenburg is most known for is its green spaces, its Nordic art from the 19th century at the Museum of Fine Arts, and as the main ferry stop to the islands of the outer archipelago of Sweden.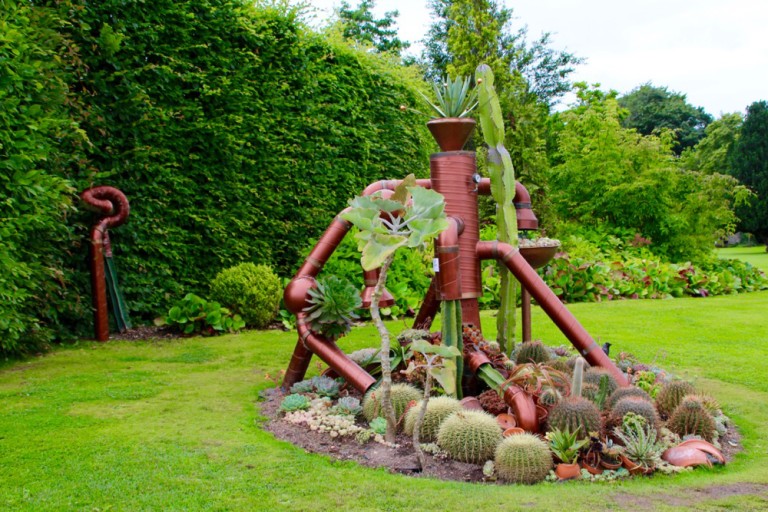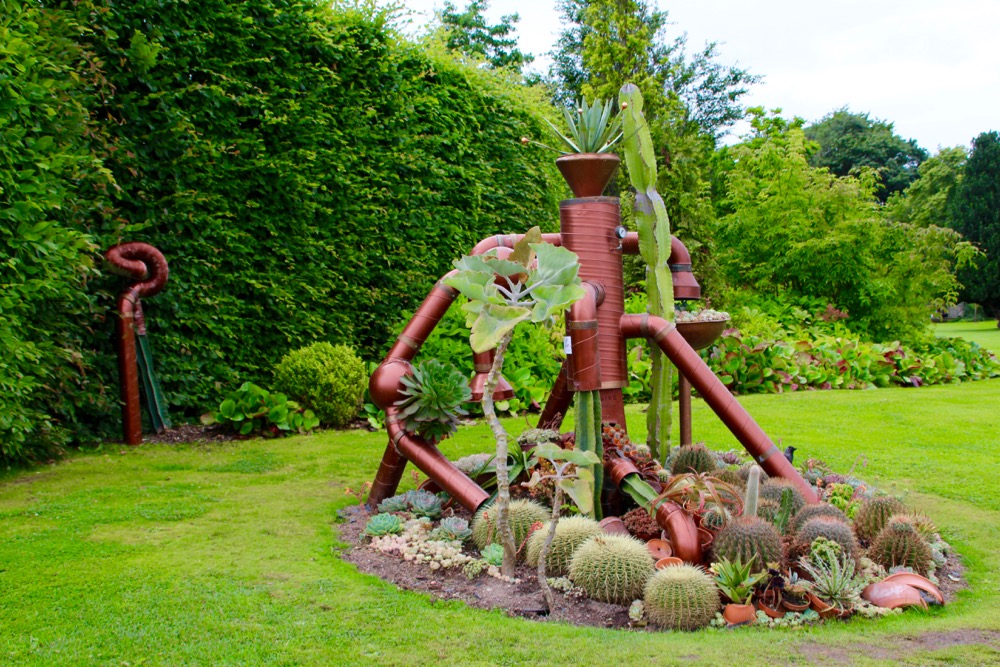 Apparently, the Nordic art she mentioned has recently influenced local interior design and fashion and can be seen throughout the city. I found the city to be a walkable city with plenty of green space experiences available. It is even bike friendly and has electric bikes available throughout the city in a pilot project to offer more sustainable ways to get around the city. There is a city initiative with 17 gardens or "rooftop growings", where locals are growing greens on their roofs!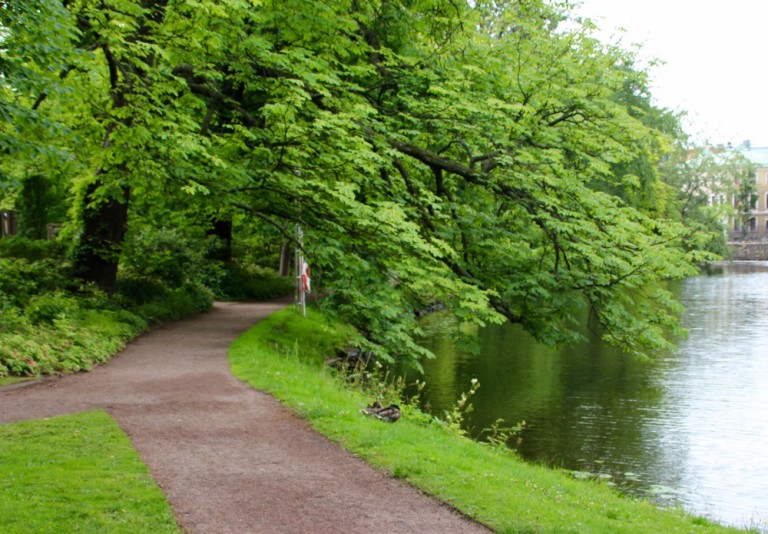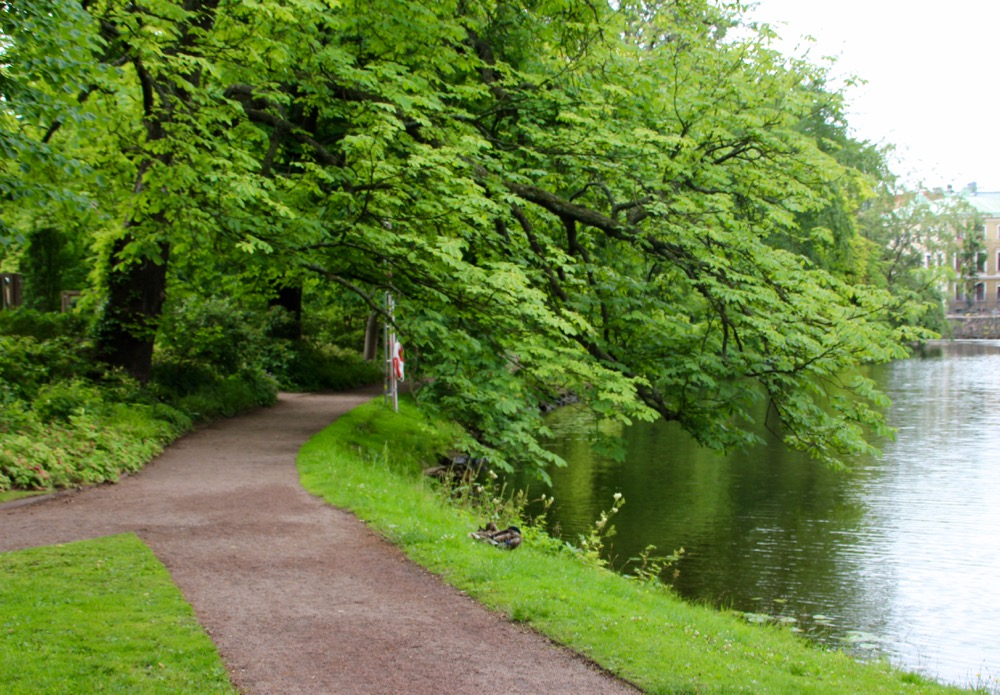 The city is "in the green", is a saying the guide liked to say.
The guide mentioned a few local foods and customs. One "must eat" food while in town is called the "half special". It is a sausage inside of bread with mashed potatoes and mayonnaise. This is to be eaten with a cold chocolate drink. These can be found at "dive" restaurants while standing up on almost every corner. Don't forget, of course, Swedish meatballs are always a part of a typical Swedish menu and can just about be found anywhere, as well as herring and boiled potatoes. Also while in town, you have to head over to the Haga to have a "fika" or a coffee with a pastry.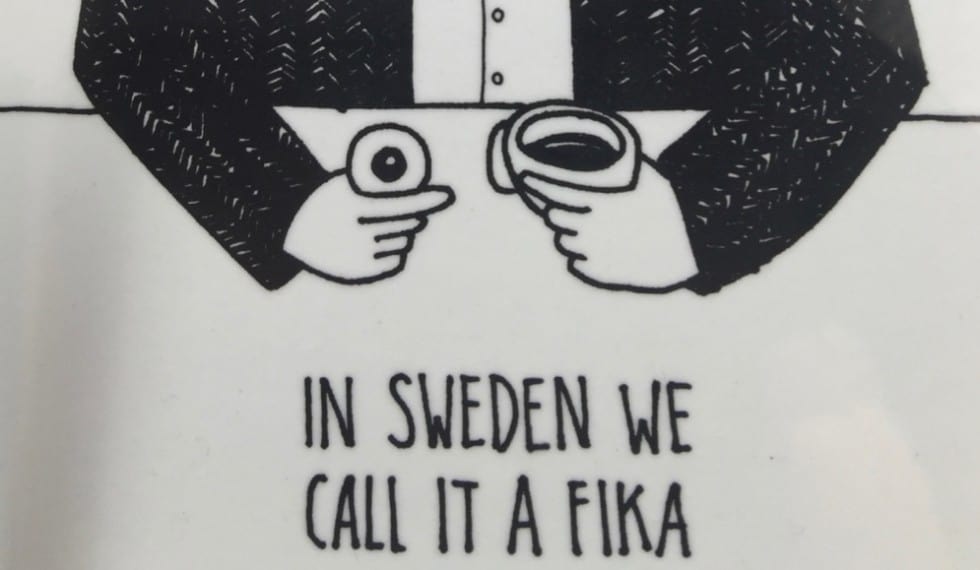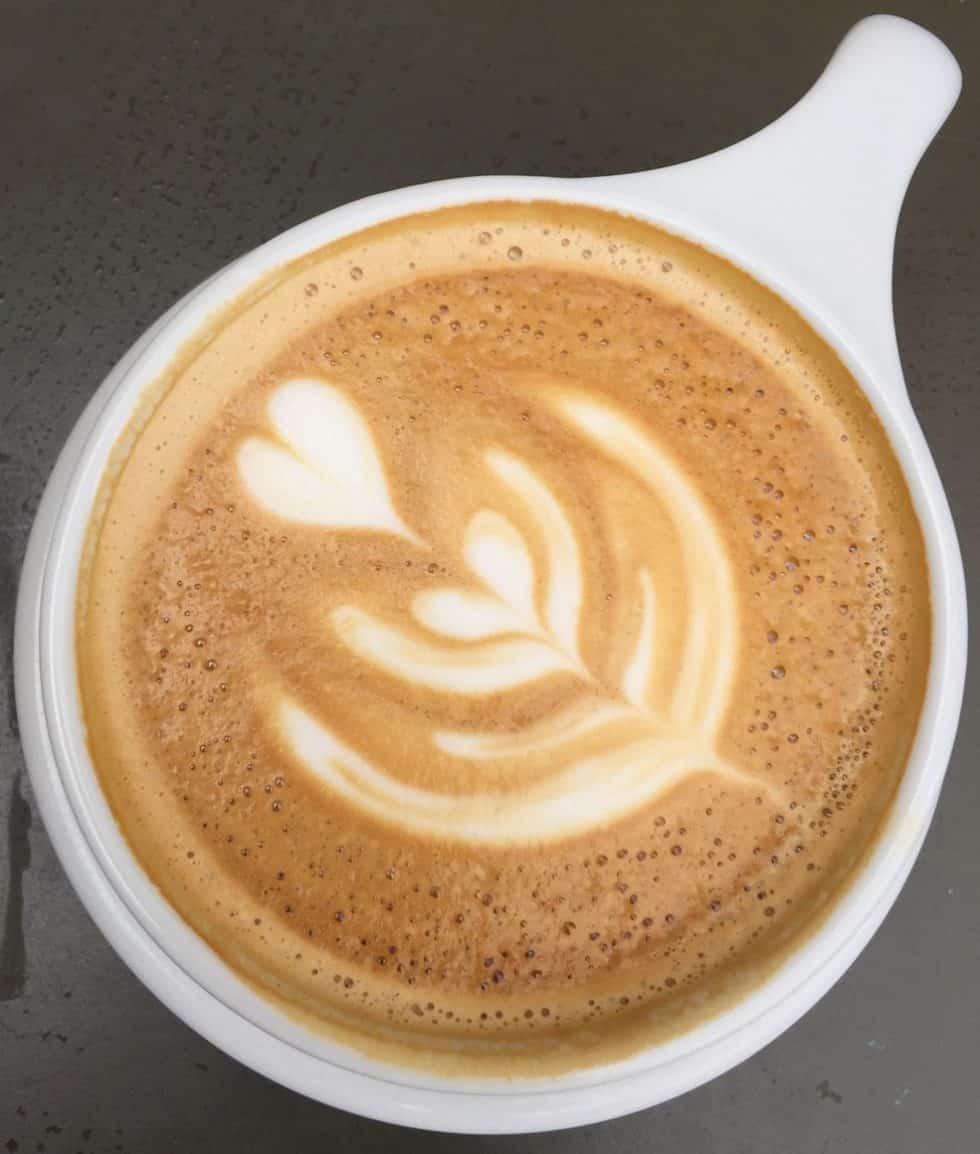 We took a walk over to this area of town that dates back to the 1600's, where today it is a charming area of cobblestone streets full of outdoor cafes, antique shops and local shopping with streets filled with indie "art" graffiti.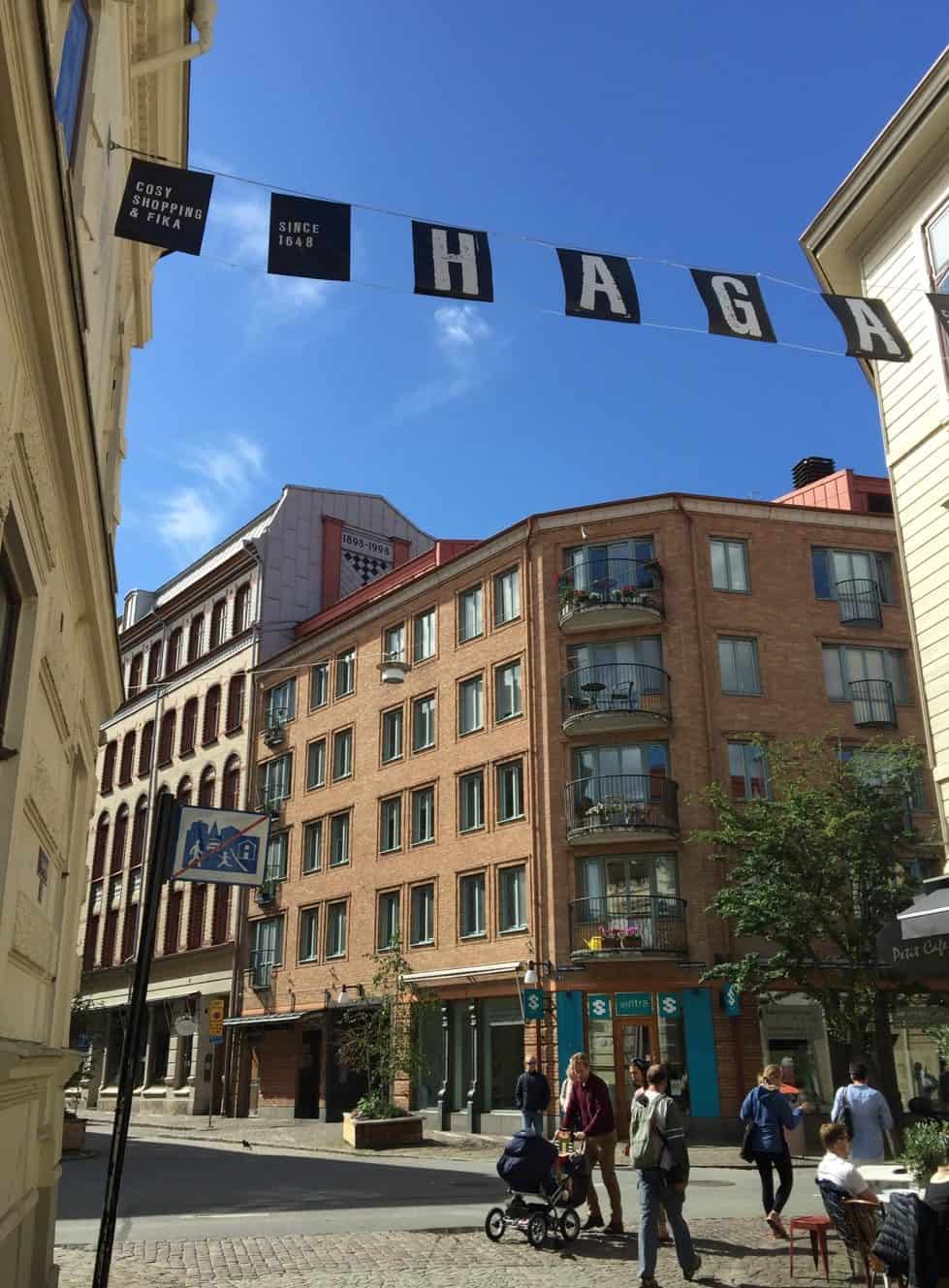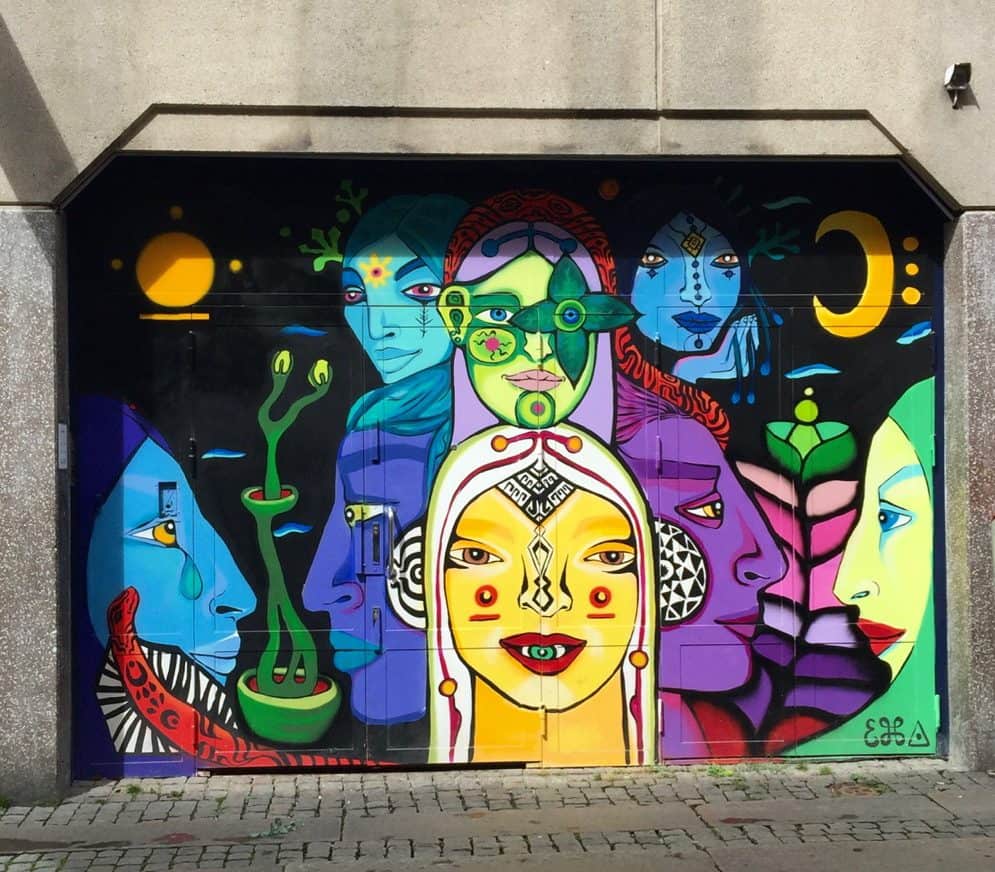 We actually ate at Da Matteo restaurant in the middle of a short burst of rain, where apparently, these downpours happen quite often during the summer. They come and go quickly in a short period of time, so always dress in layers and bring a rain type jacket with a hoodie that can be tucked away when the sun is shining.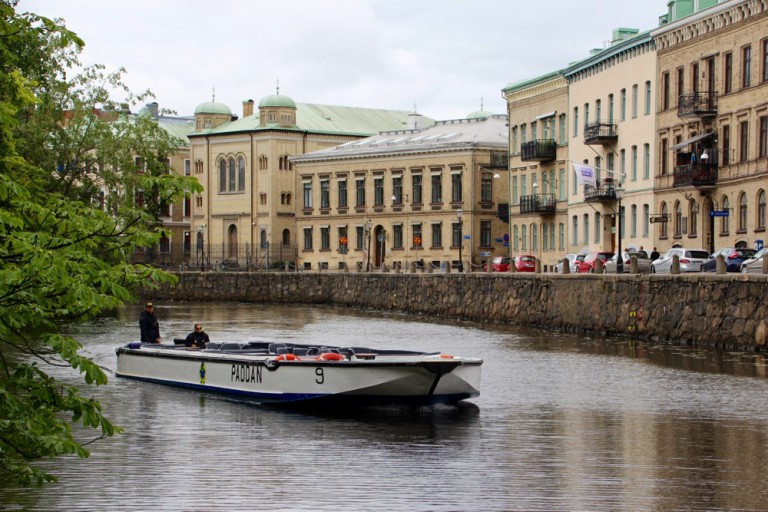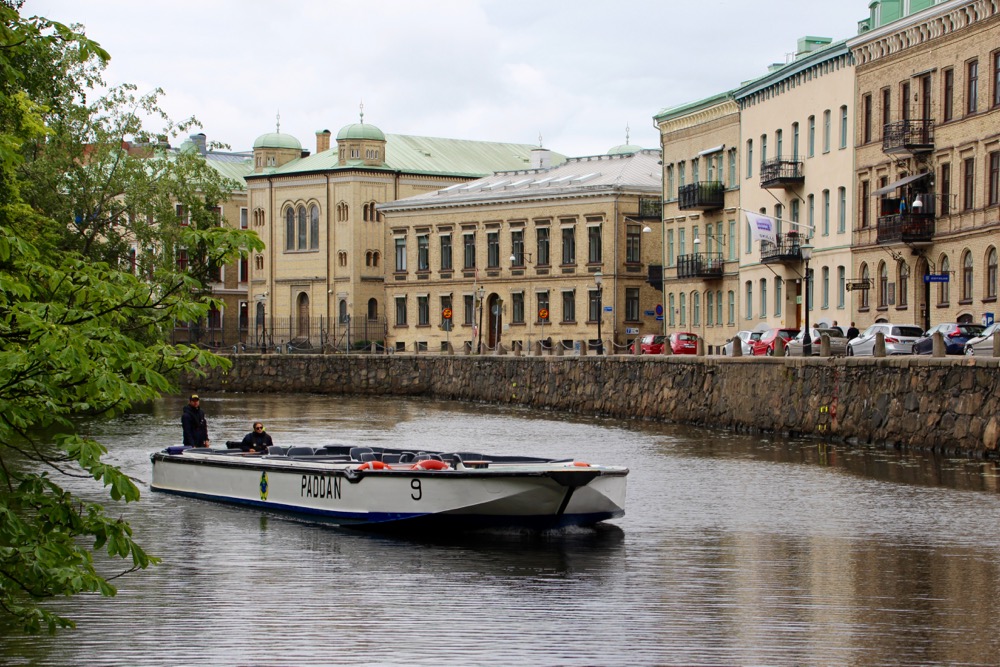 Gothenburg, Sweden: Gateway to the Islands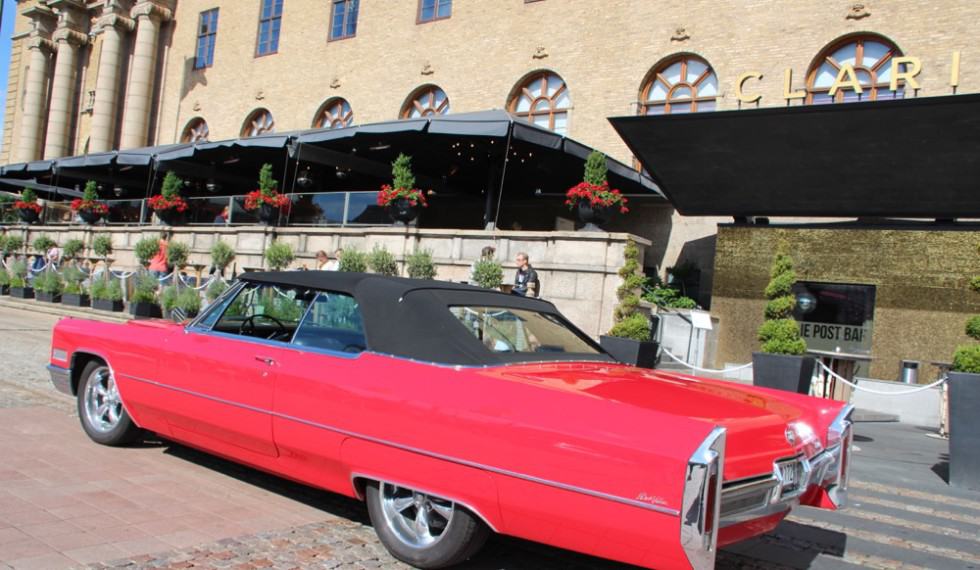 Another interesting aspect of Gothenburg is that it is the home of Volvo since the 1920's. They still have a Volvo pickup program where you can order your brand new Volvo, take it for a spin off the factory floor and drive it around Europe for up to 15 days. It will then be shipped back to you in the USA at a savings of about 8% off the sticker price!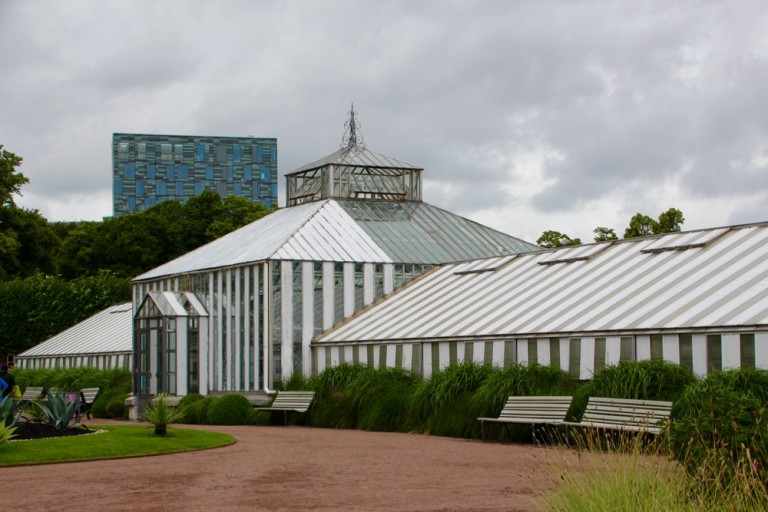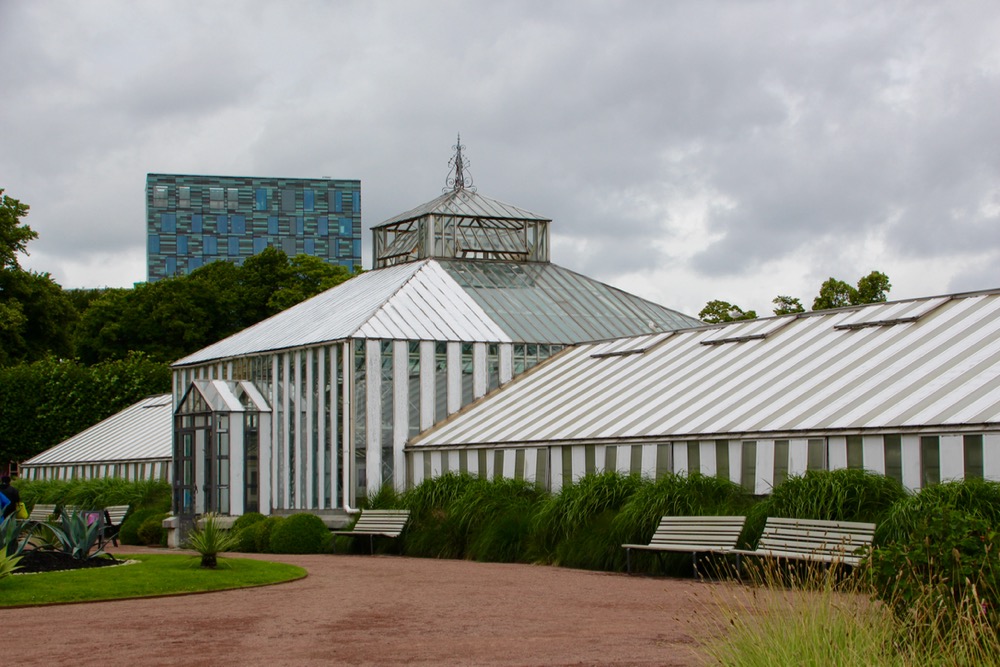 I found plenty of things to do in Gothenburg while I was there and can recommend it as a gorgeous town to visit while in Sweden.  I also enjoyed spending some time there before making my way to the outer banks, which you can read about in my article on Travelocity.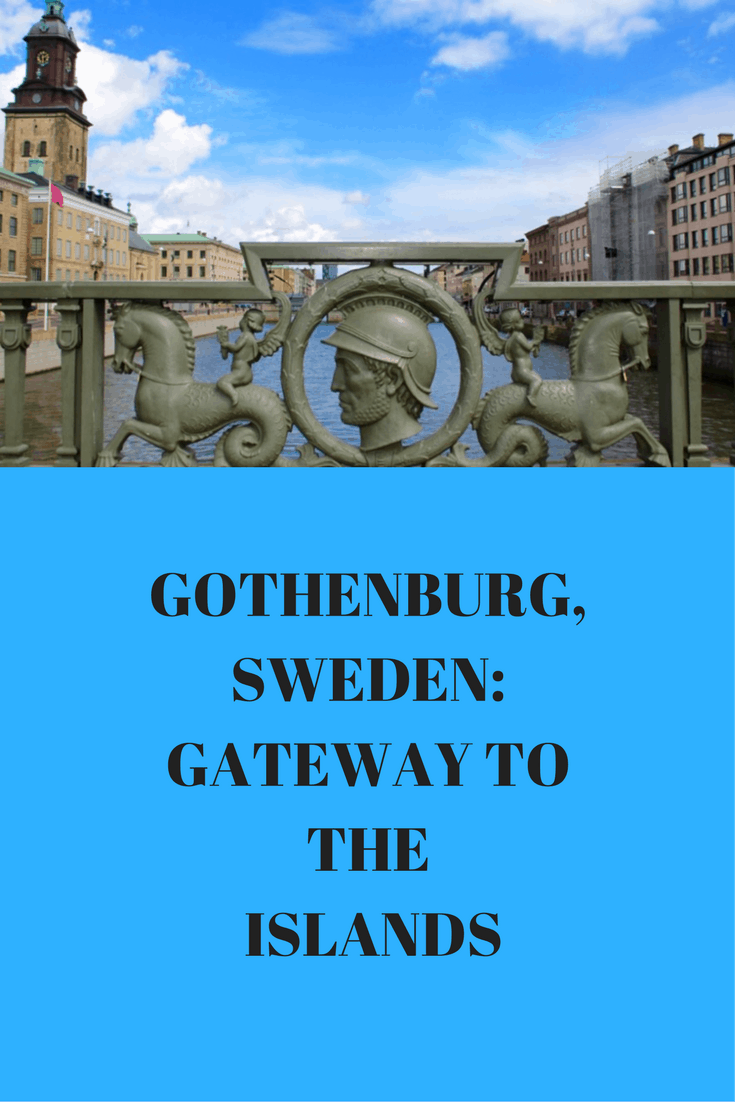 Disclosure:  My trip to Gothenburg, Sweden was hosted by Visit Sweden.
Want to read more about Sweden?  Here are a few articles from my Travelocity Inspire page:
A MidSummer Night's Dream on Western Sweden's Outer Banks