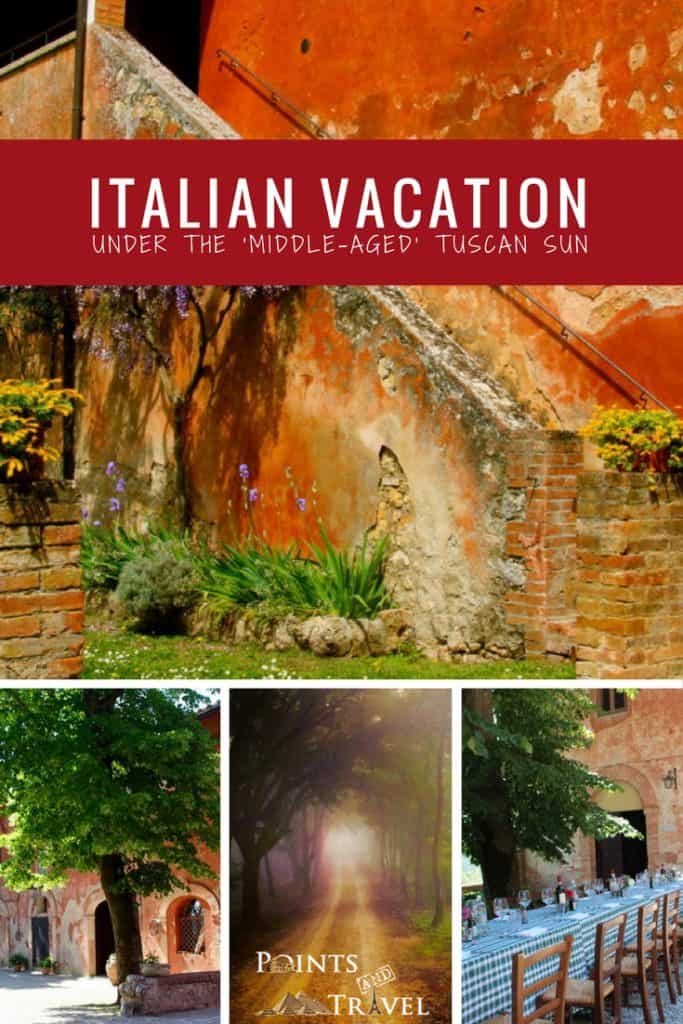 Americans love Italy Vacations. Yet many times when we go, we get bogged down in the massive cities and we begin to feel that the vacation becomes "too touristy". In Rome, the Spanish Steps and Trevi Fountain are so busy that they are almost avoidable areas to go to anymore because of the massive crowds. Even Rome has denied people to sit on the Spanish Steps or wade in the Trevi Fountain this year! Sometimes the pasta is not as fresh as we had expected. The taxi fares are expensive and we have to learn how to figure out cheap transportation. With all of these downers, why not try something different?
---
Authentic Italy
---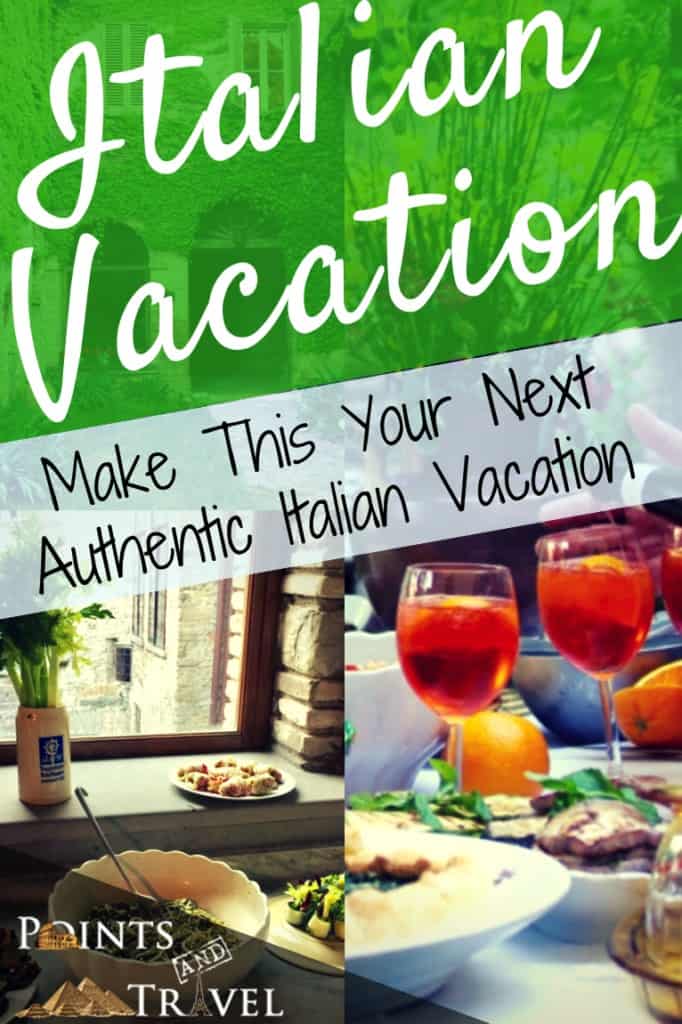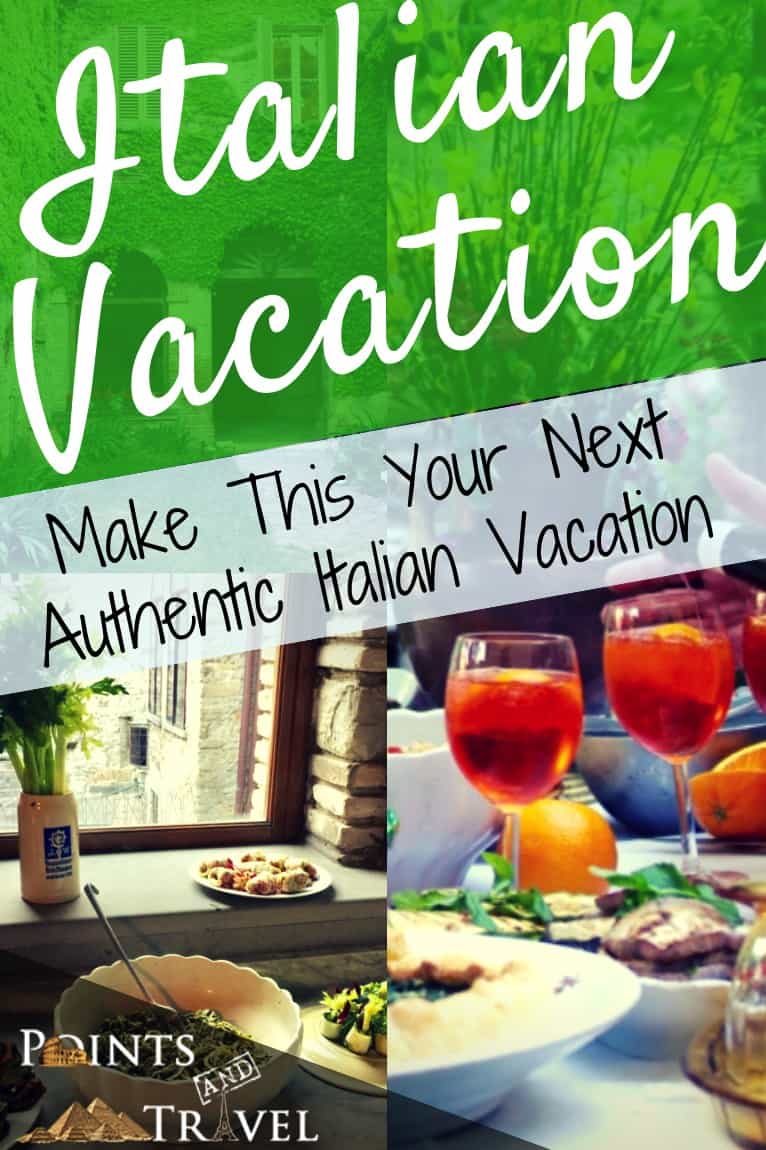 If you have had any of these sensations on your Italian vacations, then have I got something for you? How about an authentic Italian Experience in Italy! Come along with me as I introduce you to Palazzo Donati in the Le Marche region of Italy. Plus the entire gang over at Montestigliano in Tuscany, where the Donati family has helped me find plenty of:
Things to do in Italy
and
Things to see in Italy
in a region of Italy that is not very well known:
Le Marche
They can help you and your family create a lifetime of authentic Italian experiences and vacations as well!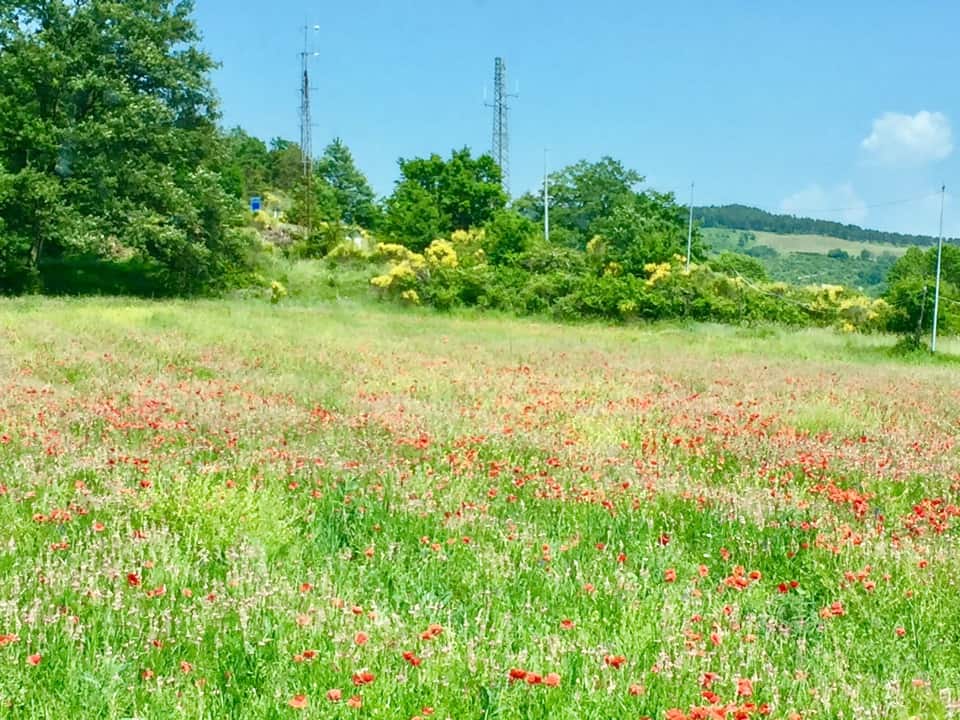 So Let's Get To Planning Your Italian Vacation:
First, Contact Luisa Donati and her Family
Luisa Donati of Palazzo Donati – Via Bencivenni, 29 – Mercatello Sul Metauro (PU) – Tel. +39 0577 342189 –info@palazzodonati.com
Leaving the rolling hills of Tuscany, we began our ascent into the mountainous region of Le Marche, Italy. This is where the hills are alive with fields of linen and poppy flowers. The winding road takes you higher and higher into the sky.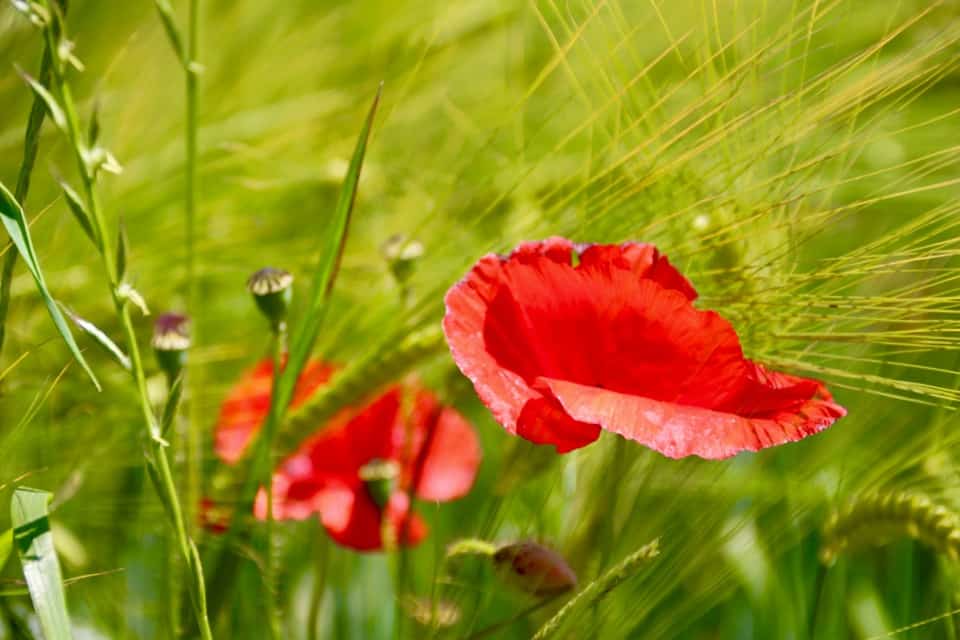 Having just learned about a historical figure, Corso Donati from my host, Luisa Donati, and her partner, Piero Asso. I am intrigued by her 14th-century genealogical history. She tells me about her relative who was a controversial figure in Florence, Italy history during the 1300s. He was sent away (or was hiding) from powerful Florentine leaders in the early 1300s.
He ended up at the Castelo del la Pieve, a castle perched on the territory between Le Marche, Tuscany, and Umbria. It is located in the countryside about three kilometers from Mercatello Sul Metauro, which is where we are headed.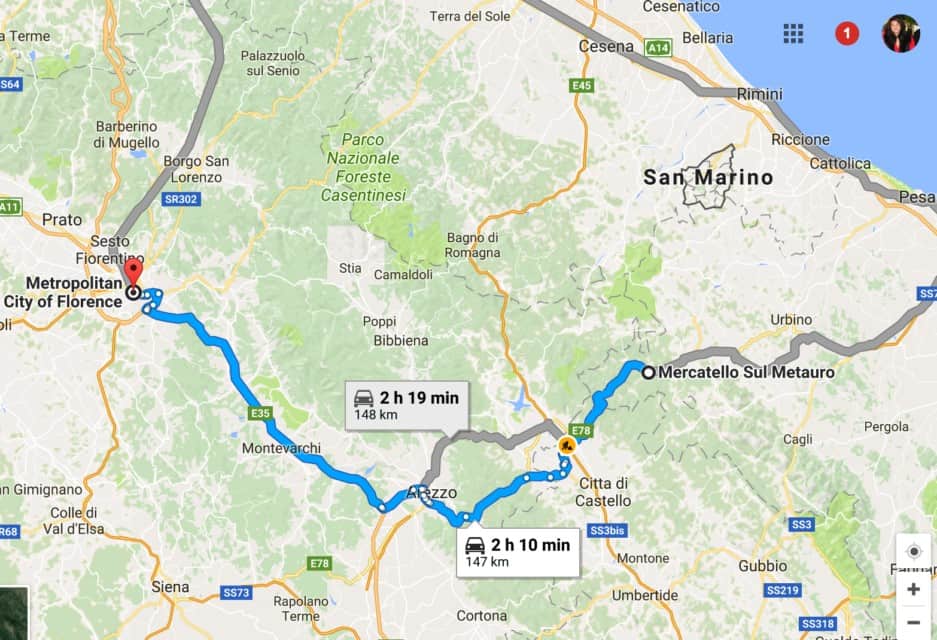 Your Next Authentic Italian Vacation Starts Now
In fact, Luisa says, Corso Donate was so powerful that he even managed to arrange for the writer Dante's exile from Florence while he was physically in Le Marche. At the time, Dante was writing about how corrupt the powerful wealthy Florentine leaders were, as well as the Florentine church leaders.
Dante was exiling them to Hell in his book, The Divine Comedy. Dante managed to annoy the Florentine leaders so much so that Mr. Donati, who was now in the hills of Le Marche, got Dante exiled. Dante was never able to return to Florence ever again. She has quite a family history story! I wonder if the Strozzi family can top that story?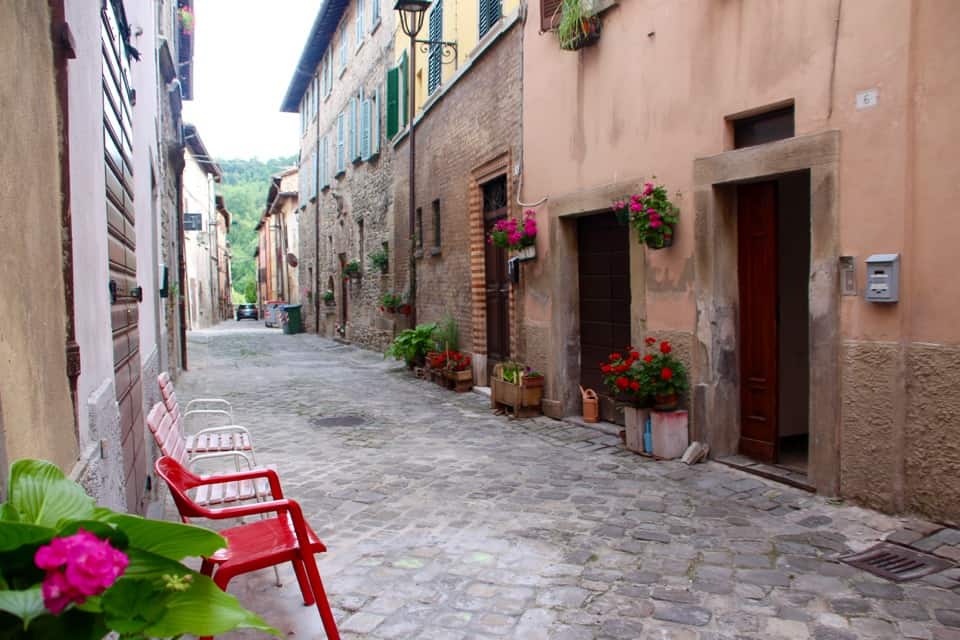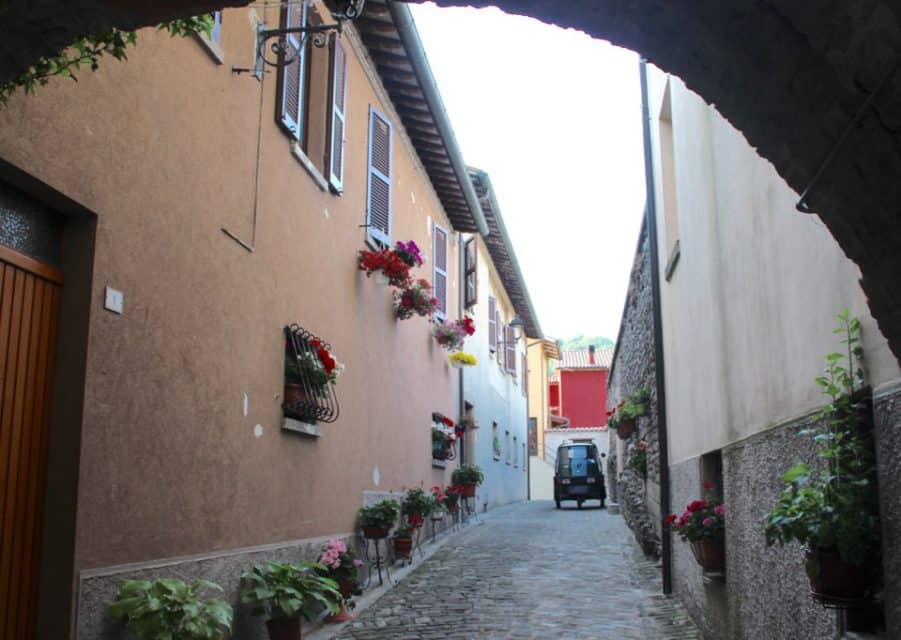 From Tuscany to Le Marche Regions of Italy
I had originally arrived in Florence where Luisa Donati had picked me up. However, I didn't hear the story of Corso Donati from Luisa until we were on our way to Le Marche. So I never managed a visit to the Piazza San Pier Maggiore in Florence, where there are two buildings owned by and named after Corso: the torri Corso Donati or the towers of Corso Donati. Luisa says they are just behind the Duomo in Florence. I love hearing the history of my host family and would enjoy visiting this town square and the towers on my return to Florence.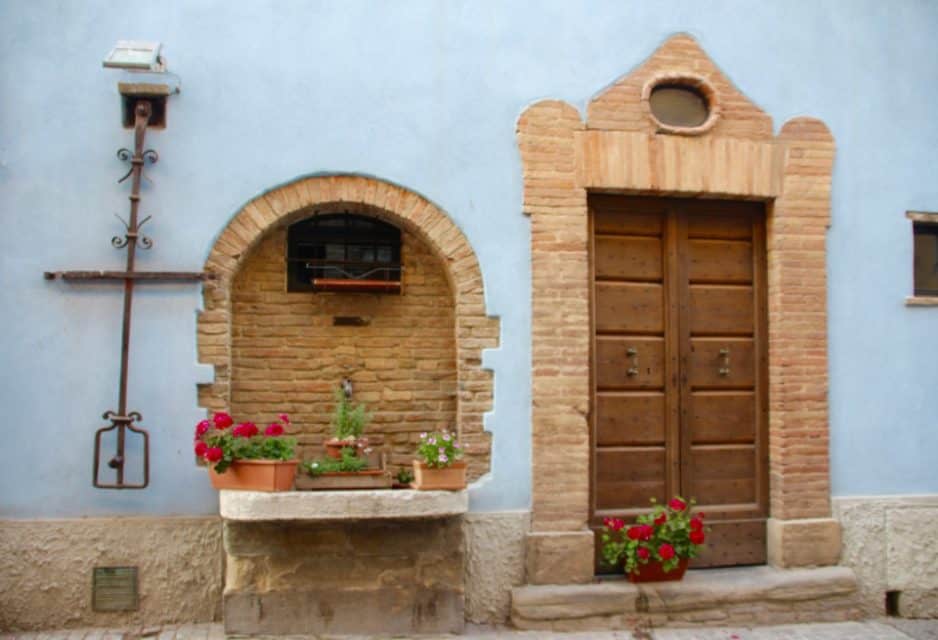 Arrival into an Authentic Italian Village
Mercatello sul Metauro
Once we arrived in the small village in which Luisa's family has this long history, Mercatello sul Metauro, the village begins to come alive. The Donati family's Palazzo is in the center of the main square, where today Luisa hosts groups of people who get together for retreats in her family's Palazzo. Events are held here, things like writer's retreats, yoga retreats, choir retreats, family reunions, etc. Events, where groups of people can gather to learn and mingle are the best types of groups for this castle-like villa of at least 8-10 bedrooms.
Can you envision your family reunion here? I certainly can!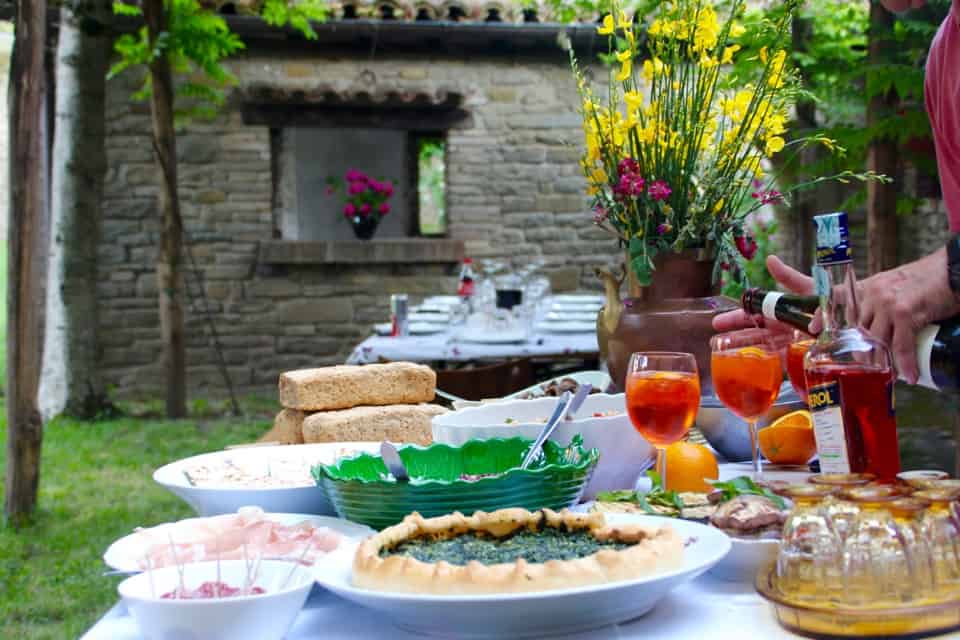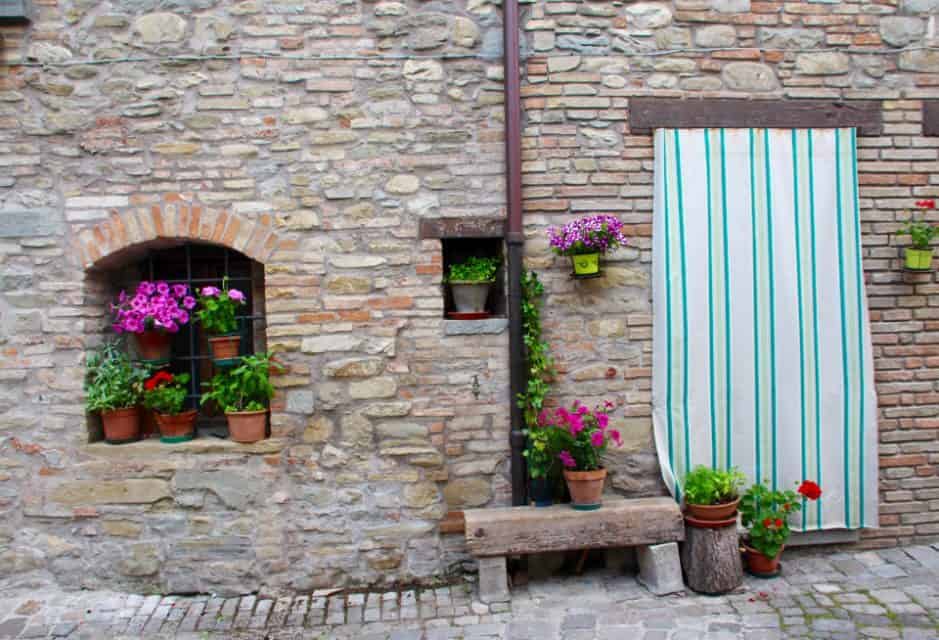 Imagine How Life Once Was – Mercatello sul Matauro
As I look around the square of Mercatello sul Metauro, I can just imagine how life would have been like back then and even today, it is a world away from the hustle and bustle of Florence. In fact, if you are looking for an authentic Italian experience, this is where you need to be for all of your Italy vacations.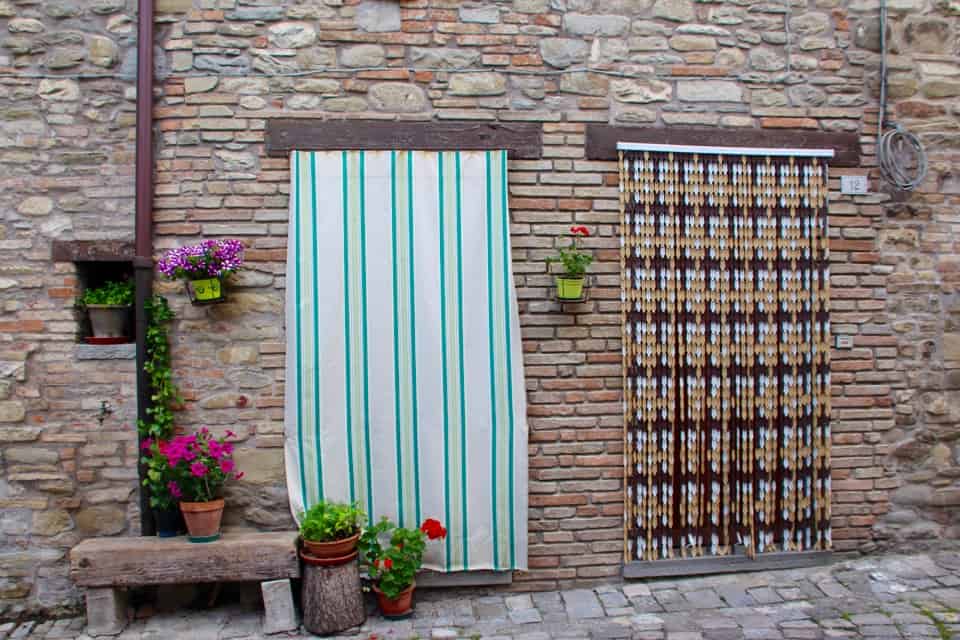 Your Arrival Becomes The Hit of the Town!
Where everyone in the town comes out to greet you, they smile and speak to you in Italian even though they have no idea who you are. That could be because we are with Ms. Luisa and everyone in town knows who she is or because they don't have a lot of tourists here, but either way, they are friendly and happy to see us. It is probably one of the warmest welcomes I have ever had!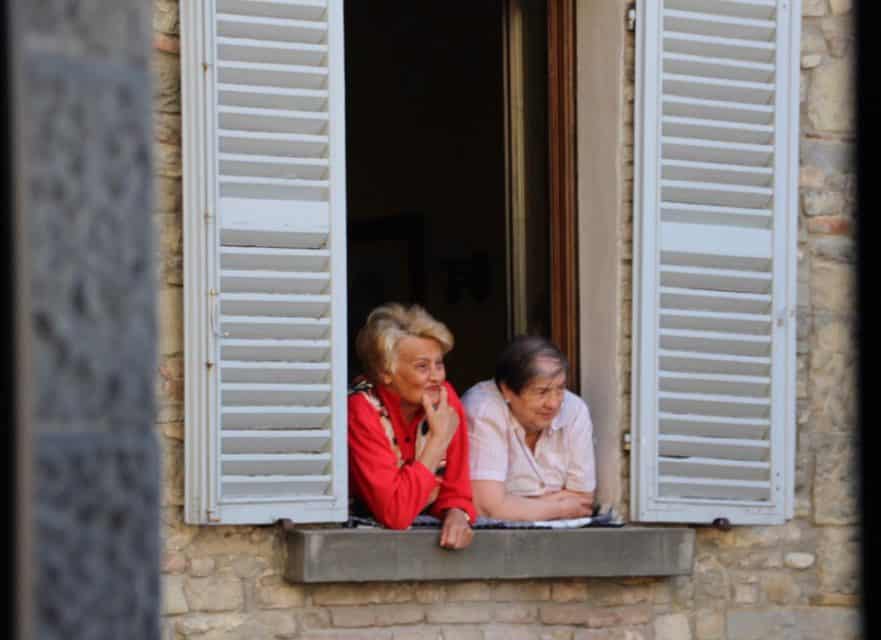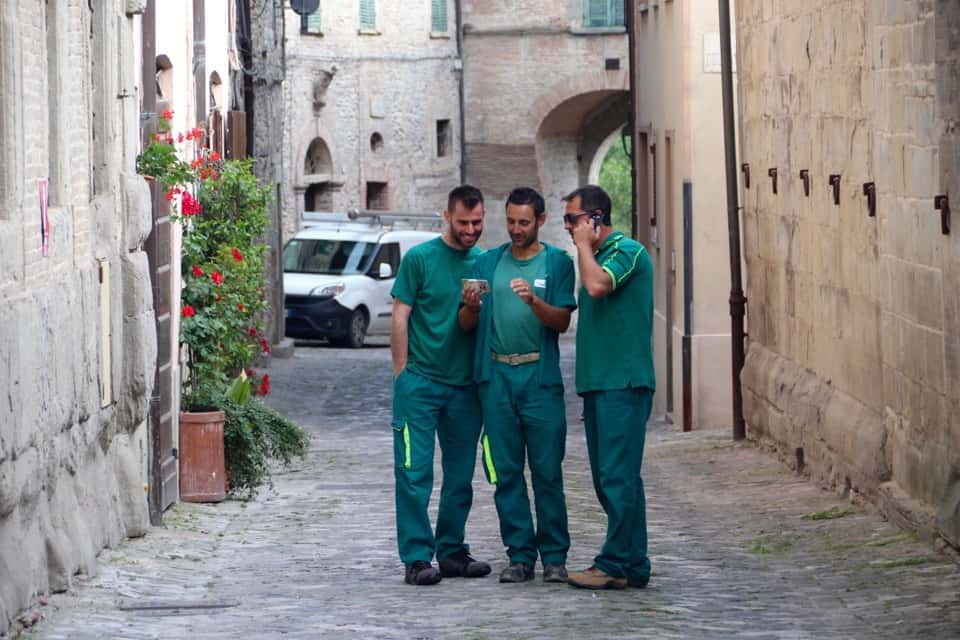 There are older men who sit in chairs around the square, especially at Café Ridaldi and discuss life and all things going on in their world. They even pose for photos if you ask them to.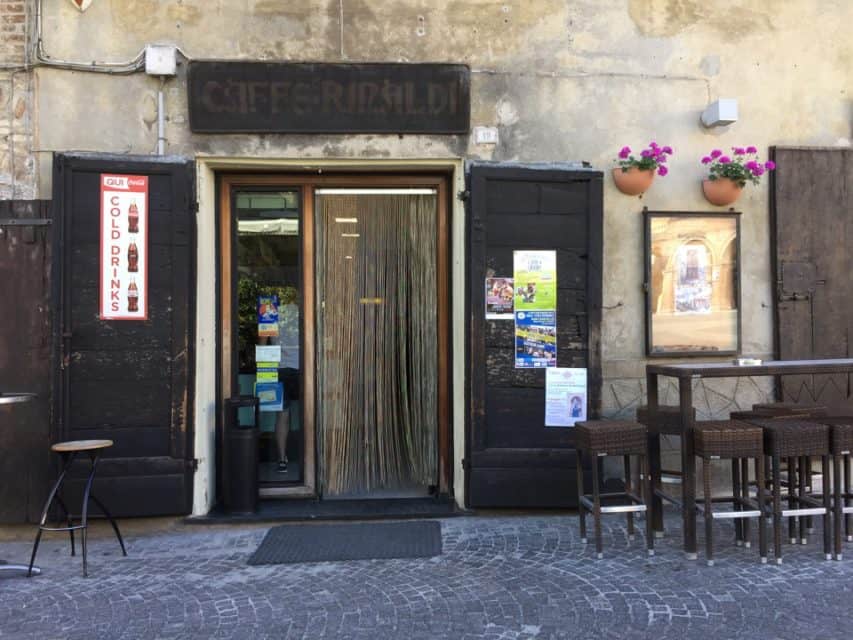 This is what Authentic Italian Vacations Are All About
Staying in the Palazzo Donati, you will discover many authentic Italian experiences that will enlighten you and your senses. The old way of life is still present and you will soon see how slow authentic Italian life functions. This place feels like it has a huge sense of community.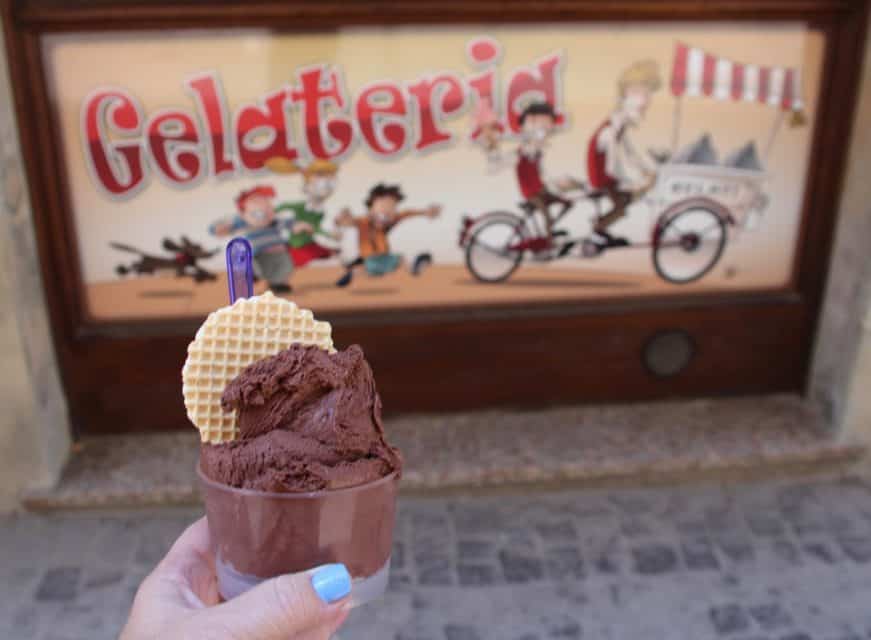 Italy Vacations – Authentic Italian Experiences
So get ready to have many authentic Italian experiences in the Le Marche Region with your family!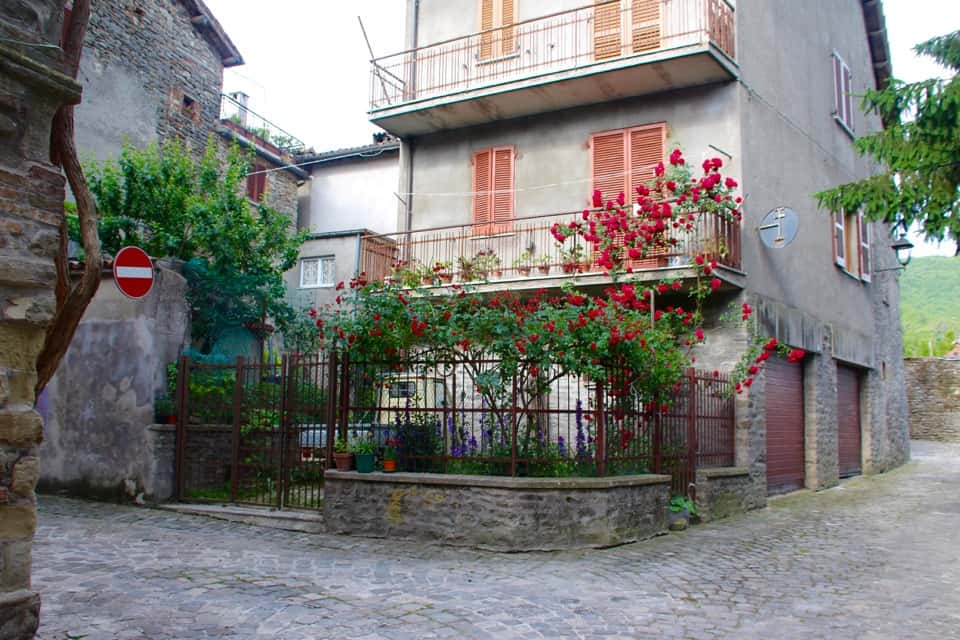 Here are just a few of the experiences you can have at the near the Palazzo Donati:
One of the lost art professions known as print blocking, Emanuele Francioni has taken on the tradition of his Grandfather Francioni. He continues with his craft of handmade stencil printing on fabrics to make beautiful works of art on everything from kitchen towels, curtains, tablecloths, to table runners and shoes!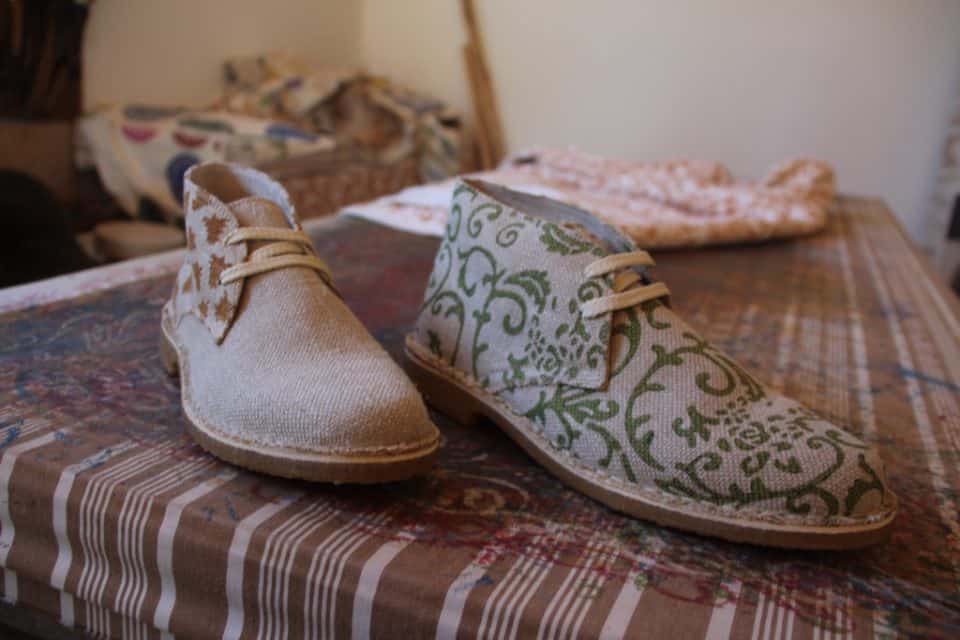 Hand Painted Ceramics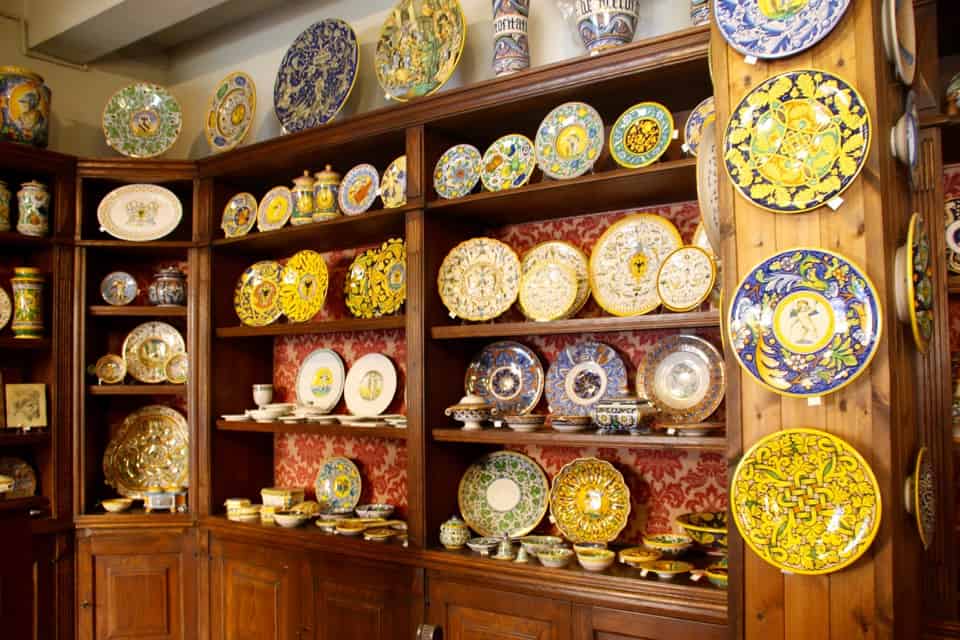 You will be dazzled by the hand paintings of two young men, Gilberto Galavvotti and Giuliano Smacchia, who have followed another ancient technique of painting traditional ceramics. They create one-of-a-kind treasures. They have a tiny little shop in Urbina, and the work they do is absolutely stunning. Their studio is tucked away in a small corner and called Ceramiche d'Arte in Urbina, Italy. Urbina has been a center of handmade ceramics since the 15th century.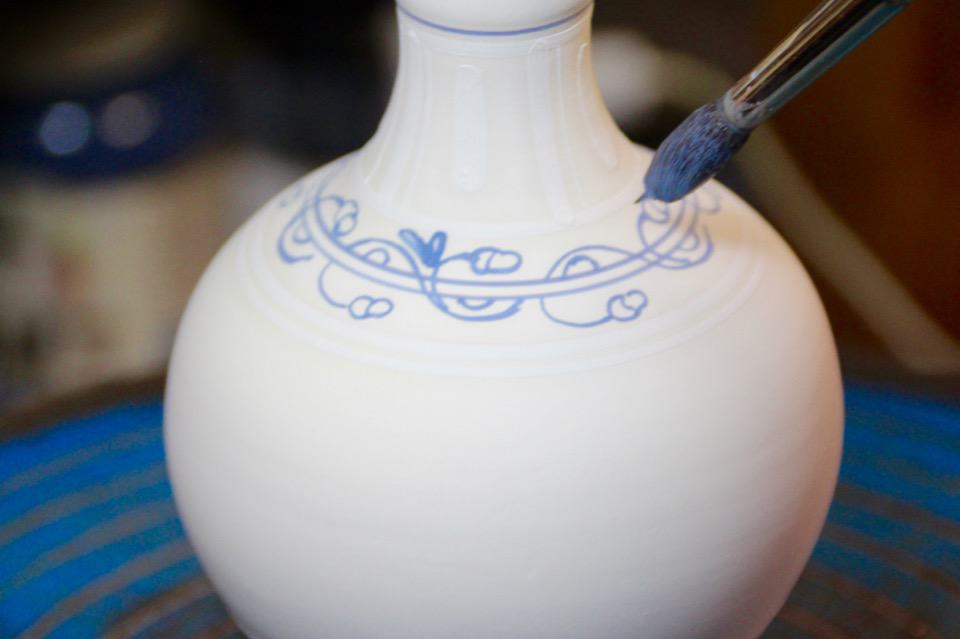 Meet Charcoal Burners
Also a lost profession and maybe one you have never heard of called Charcoal burners. There are generations of men who continue to carry on this tradition of making charcoal by hand out of wood. They are the only community of men left in Europe doing this. This was an extremely fascinating and a unique experience in that there are only a handful of Charcoal burners left in the entire world. You will be guided by Author and Photographer Tonino Mosconi, who found them to be so interesting that he followed them around for months creating a book and taking photographs to document their existence.
Health and Wellness Coach/Cooking
Ms. Jenny Sugar demonstrates and helps you cook a plant-based dinner in the Palazzo Donati. And even though her name is Ms. Sugar, the last thing she wants for you to eat is sugar! She has a presentation about health and wellness and then proceeds to celebrate plant-based nutrition by teaching you the basics and then preparing for you a delightful plant-based meal… perfectly paired with nature outside in the garden of the Palazzo.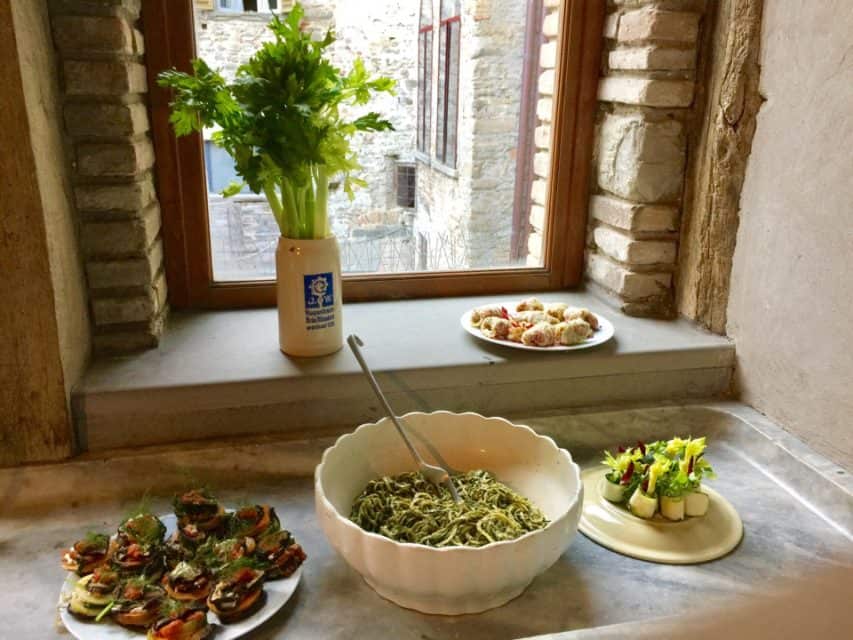 Cooking Demonstration for Homemade Pasta
And then there is Lina! The cook of the house, she does an amazing job by showing exactly how easy it is to make homemade tagliatelli (NOT) with strictly a bag of Gran Florena flour and 6 eggs! This woman is a powerhouse when it comes to making pasta. She is the epitome of an Italian woman who can whip up Italian pasta faster than honey draws in bees.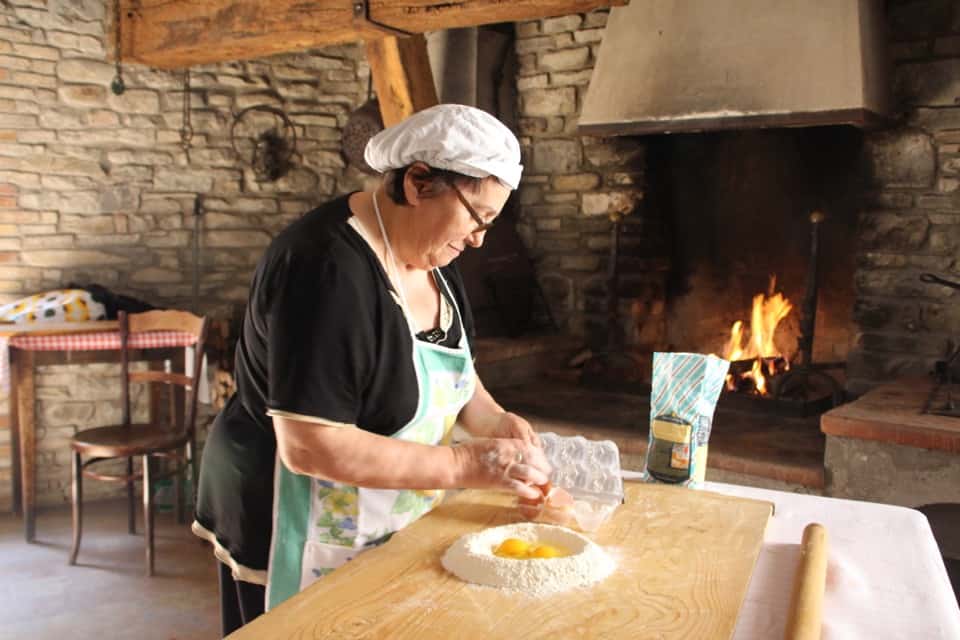 Truffle Hunting Demonstration
Truffle hunting can take hours and you could choose to do that, but otherwise, for me, I don't want to walk 5 miles in the woods. Instead, you can walk the path along the Metauro River Valley, which are wooded and close enough to town where a local restaurateur Umberto Sacchi can take you with him and his dog Nina to discover truffles.
This is a great way for you to learn about the popular sport of truffle hunting in this area (and its' many secrets!). And Nina the dog will not let you down, as she is a truffle-finding expert! Also, Umberto's restaurant, Restaurante da Uto located at Locanda Dei Sacchi in Mercatello sul Metauro is where I ate the best pasta I had on my entire trip: Passatelli pasta with black truffle alfredo sauce. It was Heaven!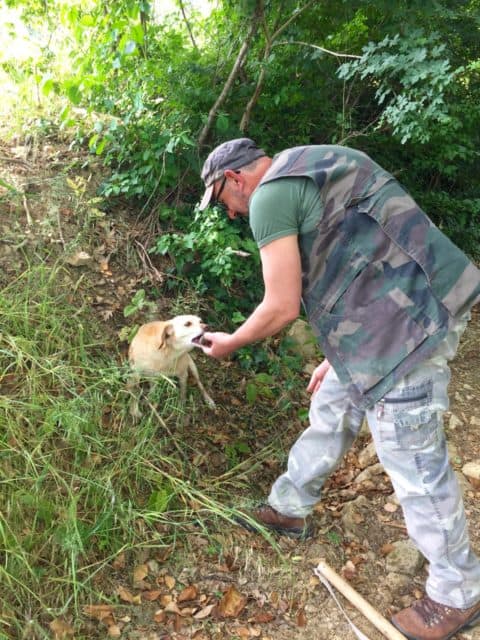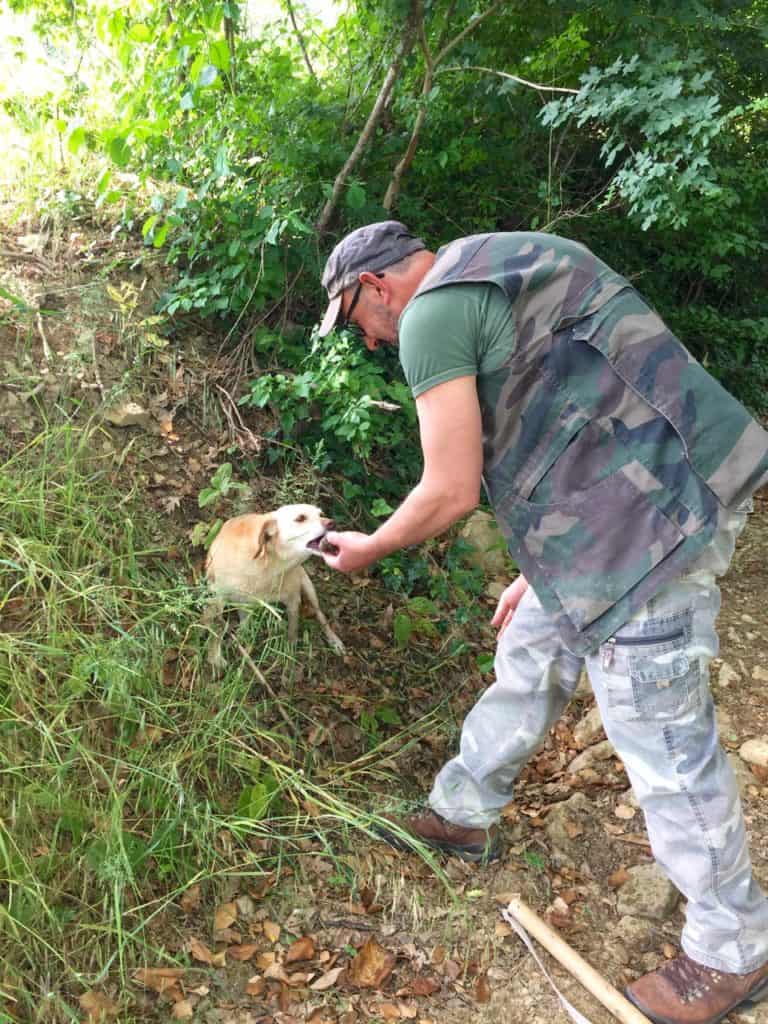 Dinner with Academia del Padlot
Once again, I had the honor to be invited by the Padlot men to sit at their table and enjoy their cooking, camaraderie, and wine. This is a group of nine local men who have formed a group around the enjoyment of cooking, eating, drinking, and camaraderie. They have gotten together every day for a drink, every month for a dinner, and once a year for a trip for the last 20 plus years. I wrote about this on my previous visit called Food, Friendship, and Wine in the Le Marche, Italy.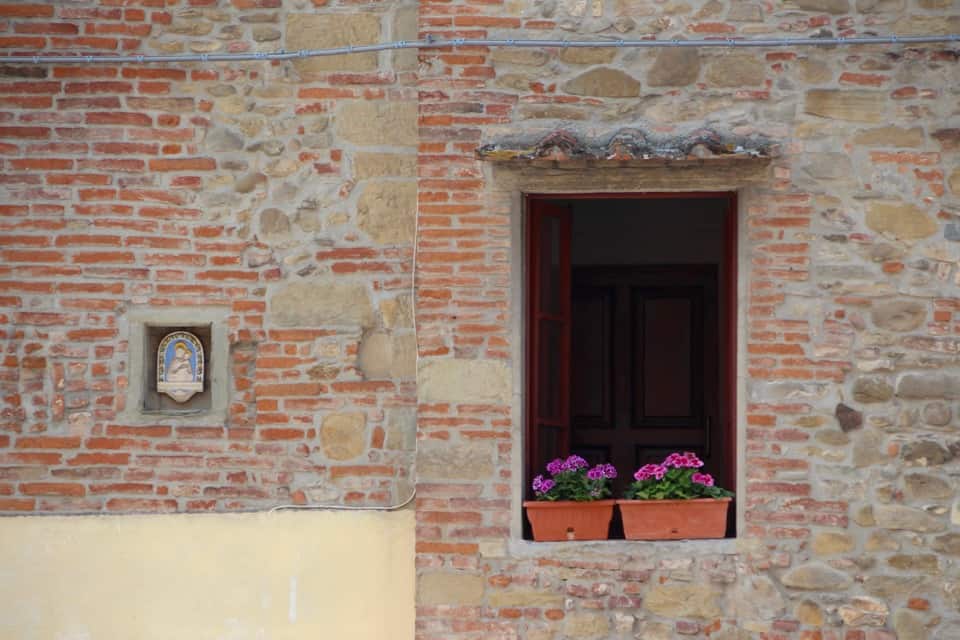 Authentic Italian Vacation: Where You Will Stay
Palazzo Donati: a Holiday villa in Mercatello sul Metauro, which is a three-level palace with 8-10 bedrooms that has been lovingly restored. It is one of the few places in Italy where you can still enjoy an authentic Italian experience.
As mentioned before: Palazzo Donati is available to rent for small groups and you can create your own authentic Italy vacations and experiences with Luis's help. You can also call or email Luisa to see what is on the agenda for a particular month at the Palazzo and just join in. Contact her for pricing and availability. Italy vacations: Luisa Donati Palazzo Donati – Via Bencivenni, 29 – Mercatello Sul Metauro (PU) – Tel. +39 0577 342189 – info@palazzodonati.com
Recommended Reading:
Portofino Italy: At Least Once in Your Lifetime
12 + Things To Do In Positano Italy
Disclosure: The writer believes in full disclosure and wanted to let you know that this trip was provided by Palazzo Donati. As is common in the travel industry, the writer was provided with accommodations, meals, and other compensation.