Positano, Italy is a gorgeous slice of Heaven, ok, I mean "beach town" in Italy along the Amalfi Coast. It is famous for its colorful buildings, excellent restaurants, and perfect location for honeymooners, and really anyone who wants to enjoy the Italian sun! With its winding roads that lead down to the sea, there are plenty of cafes, shops, and boutique hotels to stay at.
If you are following along in my series about the Amalfi Coast, you will realize that Positano, Italy was the final destination for my husband and me on our 17th wedding anniversary. And it is the perfect place to vacation for family birthdays, anniversaries, or whatever you want to celebrate. Read on, as I have come up with a few things to do in Positano for your next Italian vacation.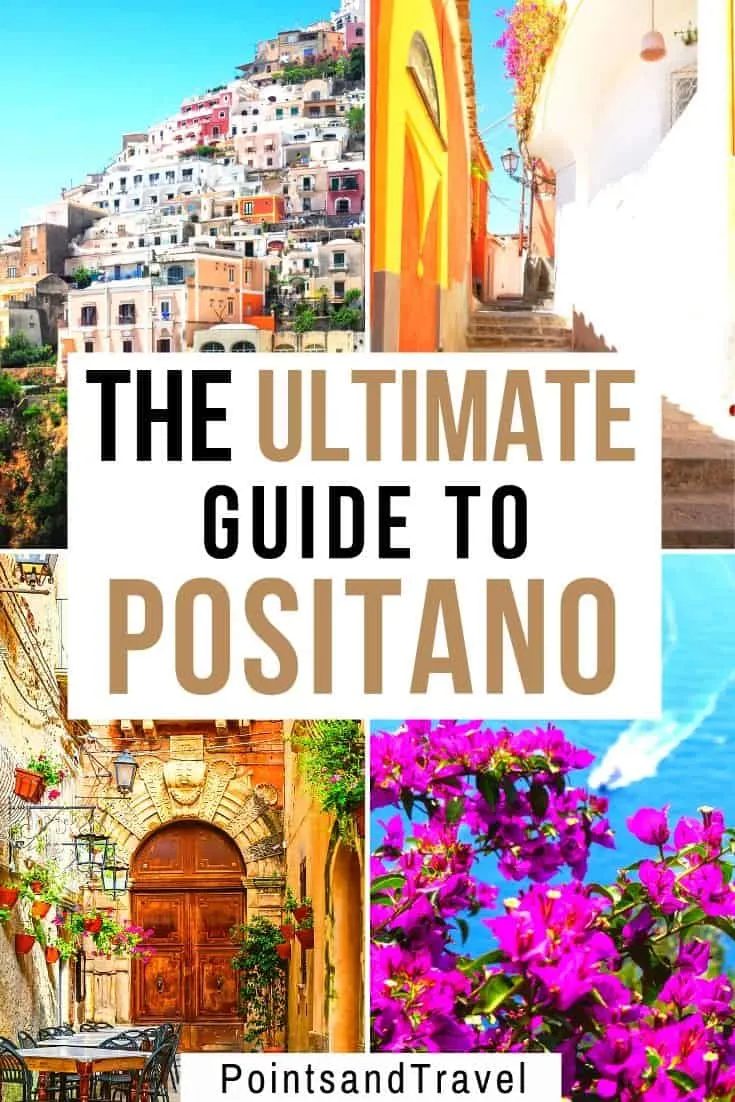 ---
What's in this post:
hide
12 + Things To Do In Positano Italy
---
TIP: To get the BEST airfare deals to Italy, use this vacation planner link to see if alternating your travel dates will save you cash.
✦ Enjoy the Scenery in Positano!
---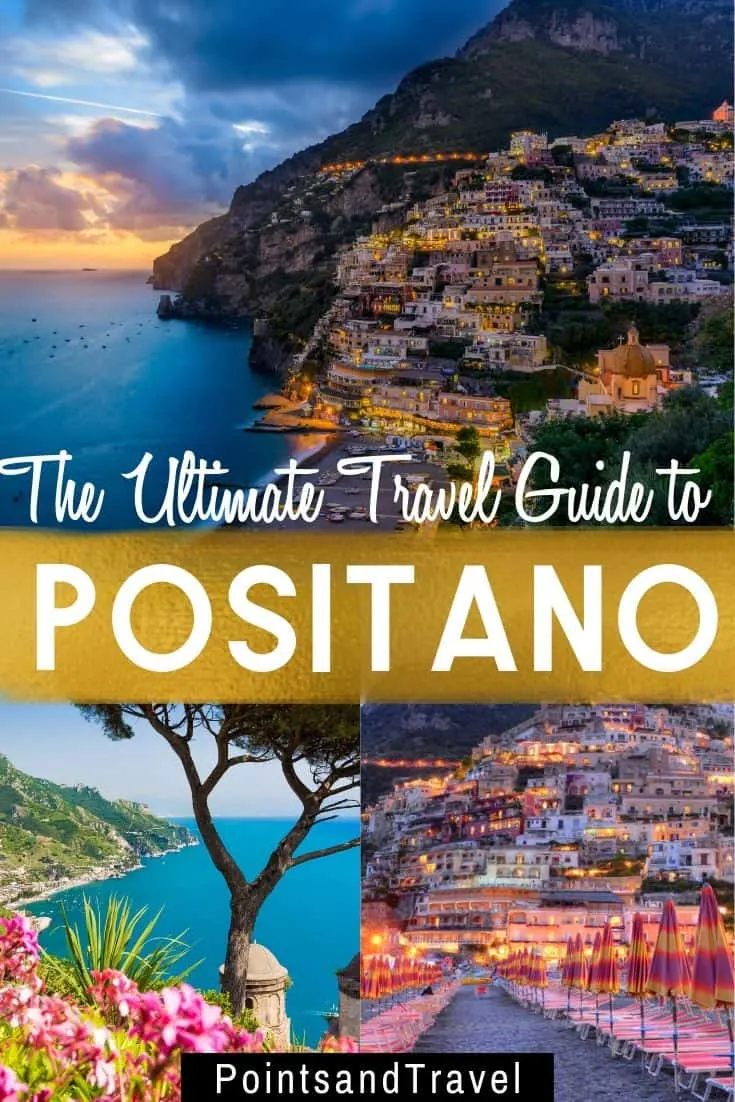 When author John Steinbeck
visited Positano in the 1950s, he stayed in a room overlooking the beach just below the church.
"Positano bites deep. It is a dream place that isn't quite real when you are there and becomes beckoningly real after you have gone." John Steinbeck
✦ Wander, Wander, Wander!
One thing is for sure, there is almost no place on earth more beautiful than Positano, Italy. So what do in Positano? Just wander… wander down to the rock pebbled beach. Wander down to see the artist's painting on the beach. Walk around and see the young lovers relaxing near the cove. Wander the winding roads of the village. There truly is no place more beautiful than this in all of Italy! Well, there is Furore, but you can go there too on this trip!
✦ Visit the Church of Santa Maria Assunta, Positano
After our relaxing afternoon having lunch on Positano Beach (Marian Grande Beach), we decided to take a walk along the gorgeous gray silver sand. The artists were out, selling their paintings on the beach and along the bougainvillea-covered walkways that lead to the Church of Santa Maria Assunta.
This church is one of Positano's most prominent and photographed sights. It was founded here in the second half of the 10th century! Its colorful majolica tiled dome is amazing with its intricate pattern of tiles in green, yellow, and blue. Most of the staircases leading up from the beach pass through the small piazza in front of the church.
I found this artists' painting (photo on the left) depicting the church on the beach. I thought it was gorgeous! This church has appeared in countless paintings, photographs, and written descriptions of Positano. This church had great prestige in Europe until the 15th century when the last Benedictine Abbot left the monastery.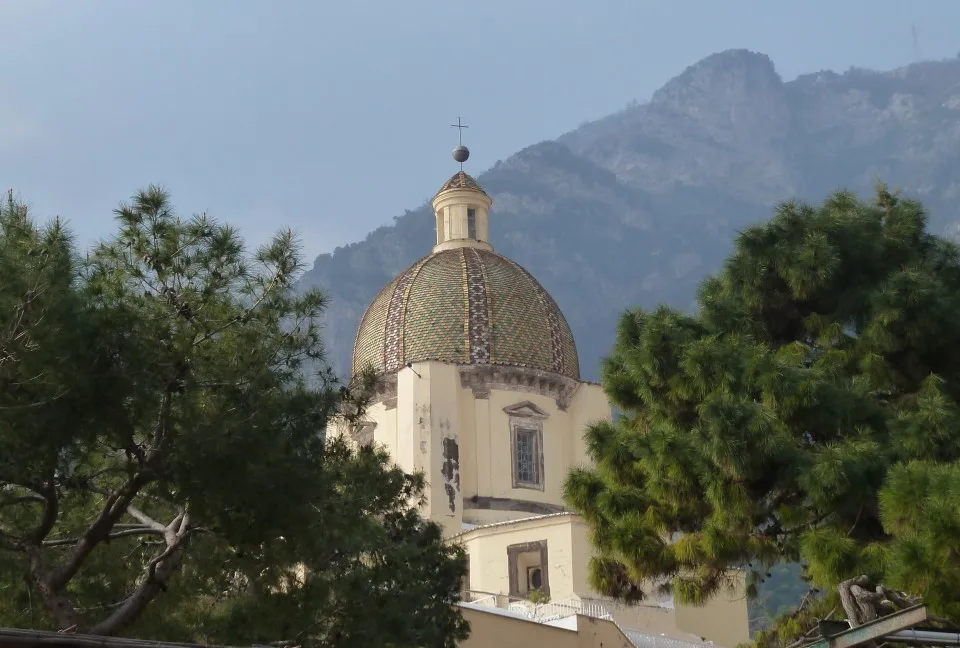 ✦ What to see near Positano: Take a Day Trip to Capri
Daily there are ferries taking tourists to and from the island of Capri. If you would like to explore more of this gorgeous area of Italy, be sure and take a day trip out to Capri Island or down the coast to the Amalfi town of Ravello.
Capri has many beach clubs but one that I can stand behind and recommend is the Fontelina Beach Club! This place is like paradise on earth! They will show you how to spend the perfect day on the island of Capri! Everything from swimming beneath the Faraglioni to drinking a glass of sangria, they have you covered. You can soak up the summer sun on a comfy beach lounger and even eat freshly caught fish in the shade of an outdoor cover! Truly there is no better day than a day at Fontelina Beach Club in Capri!
✦ Positano, Italy – Take a Day Trip Around the Amalfi Coast to Ravello
There are also daily ferries taking tourists all along the Amalfi Coast to places like Ravello. Ravello happens to be one of my favorite trips from Positano heading South. There is a 20-minute ferry to Amalfi from Positano, Italy. But then it is straight up the hill in a taxi cab after that! You can check out amazing views from the Hotel Caruso. While here, you can have a cliffside lunch or just wander through their gorgeous gardens. For live music, check out Villa Rufolo and the grounds at Villa Cimbrone. They have gorgeous views!
✦ While in Positano, Italy: Do Water-Related Sports
Did you know you can go kayaking, swimming, paddle boarding, or even rent a boat for the day in Positano? Because water is the perfect place to see Positano, Italy, there are many different water-related sports available to you and your family. You can also explore the grottos along the coast in a private cruise boat or group tour boat. Whatever you decide to do, get in that water!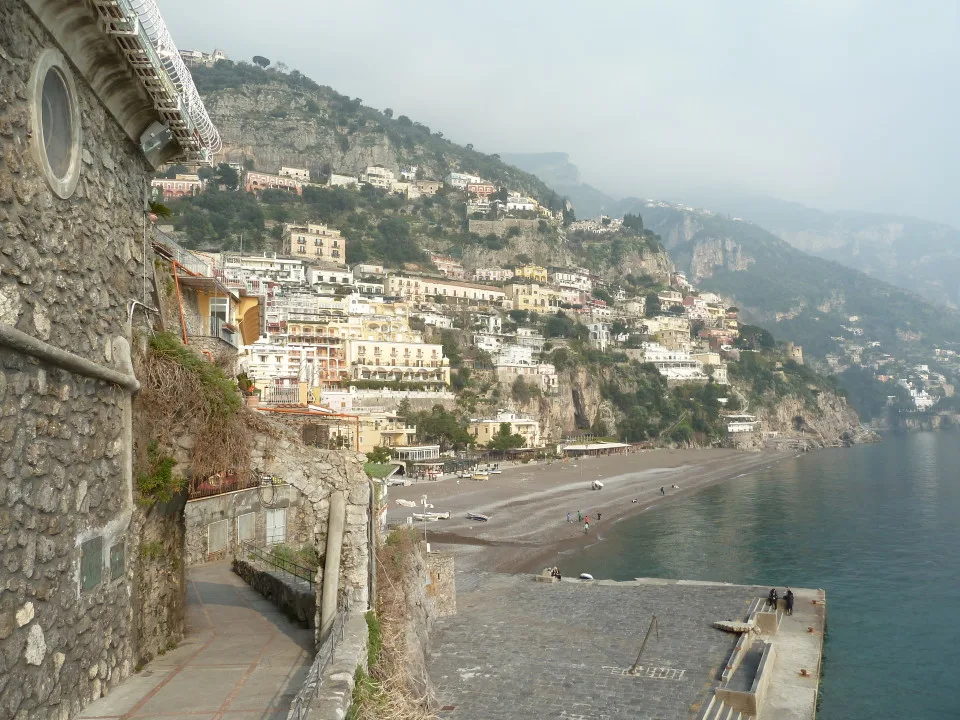 ✦ Rent a Scooter!
One of my favorite things to do is to rent a scooter! Riding along with the breezes in your hair, you will feel like you hit the jackpot! They are easy to ride and it is easy to find a parking spot! It is my favorite thing to do!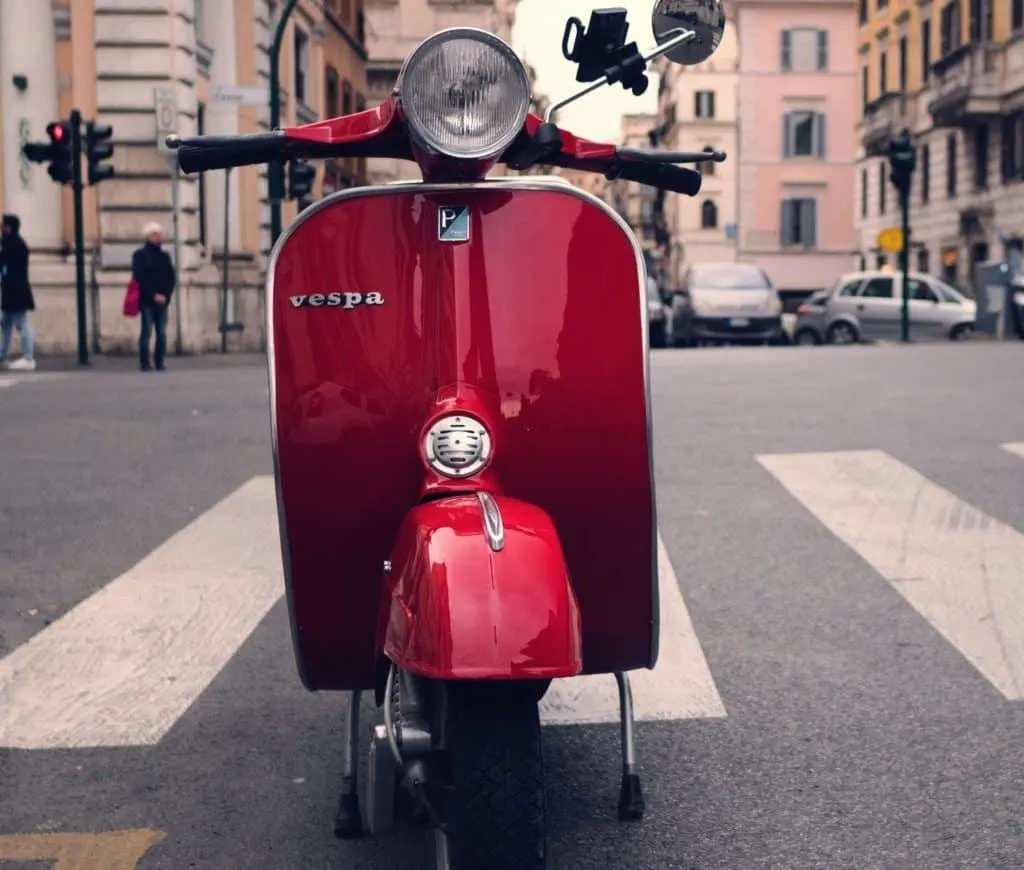 ✦ Where to stay in Positano, Italy:
As mentioned before, we stayed at Villa Mary Suites, the #1 B & B listed on the Travelocity and Tripadvisor website at the time and we LOVED it. With only 5 or 6 rooms in the B & B, Villa Mary Suites offers an intimate romantic setting. The location is perfect, as you are high enough up the mountain to appreciate the scenery, but far enough away from the beach to be away from the crowds. Then there is a perfect walk of about 15 minutes down the hill to the beach.
My suggestion though is that as soon as you know WHEN you will be going (ie when you booked your flights) be sure and book a place to stay, as Positano, Italy place fills up fast! I found countless cute little places for you to check out: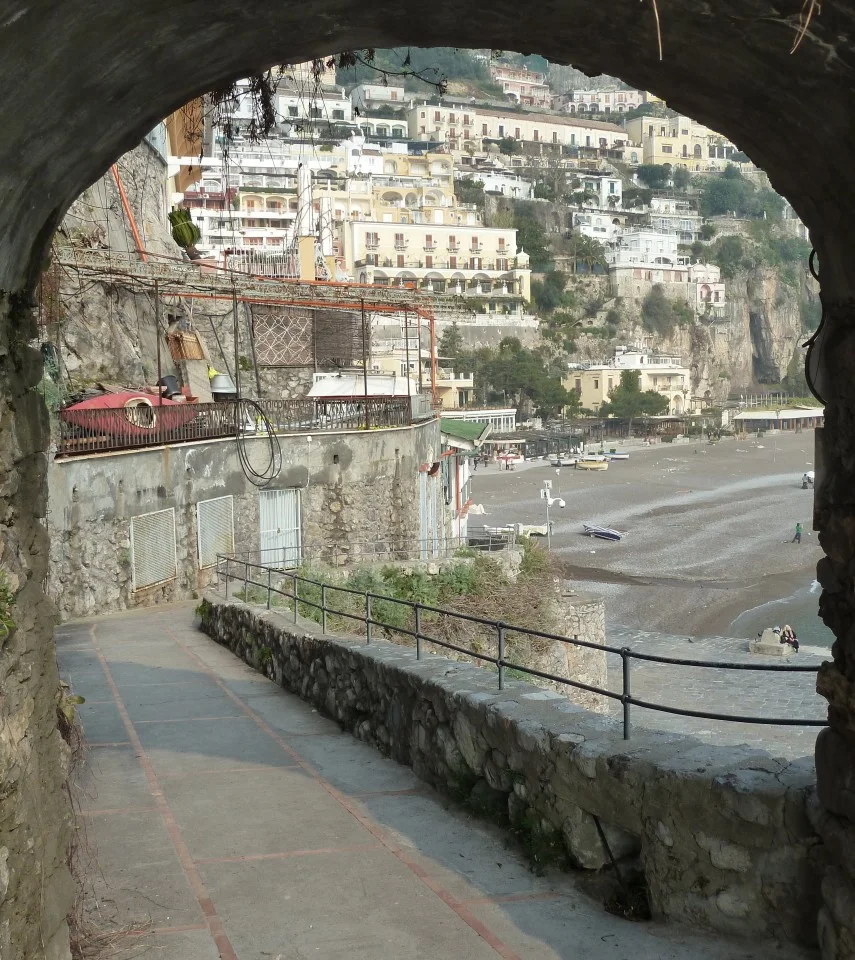 ✦ What to do in Positano:
✦ Go for an Aperitivo!
Even if you don't stay in a fancy hotel, make a reservation at Champagne & Oyster Bar at Le Sirenuse Hotel mentioned above. You can sip on some champagne and eat freshly caught local fish while the sun sets over the Mediterranean Sea. Perfection. Or, for a more intimate aperitivo, head to Villa Tre Ville—a boutique-type hotel property that is gorgeous and another perfect place to watch the sunset. Or how about FRANCO'S BAR, a beautiful bar with an old-fashioned drink menu and the best view in town!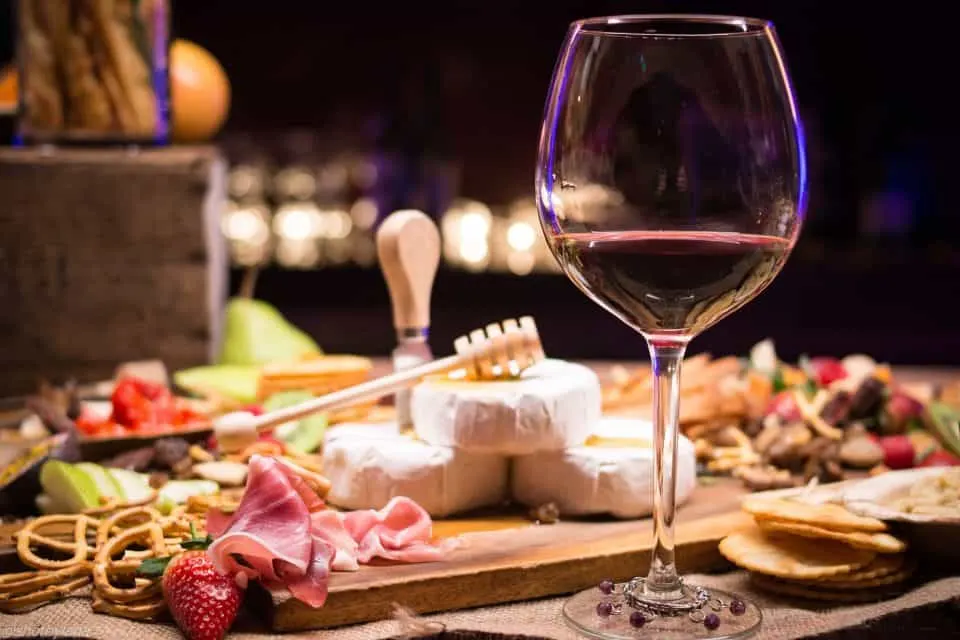 ✦ Take lots of Photographs!
You will be glad you did, as you will want to look back on this vacation with fondness. The place is gorgeous and everywhere you look is another picture-perfect postcard. So take advantage of your time here and take plenty of photographs. There is almost no way to take a bad photograph here! Take them from the beach looking back up towards the mountains and also take them from the top of the mountains as you walk down towards Mariane Grand Beach. Listen to what John Steinbeck said, "it becomes beckoningly real AFTER you have gone." You will need these photographs to enjoy it AFTER you are gone all over again!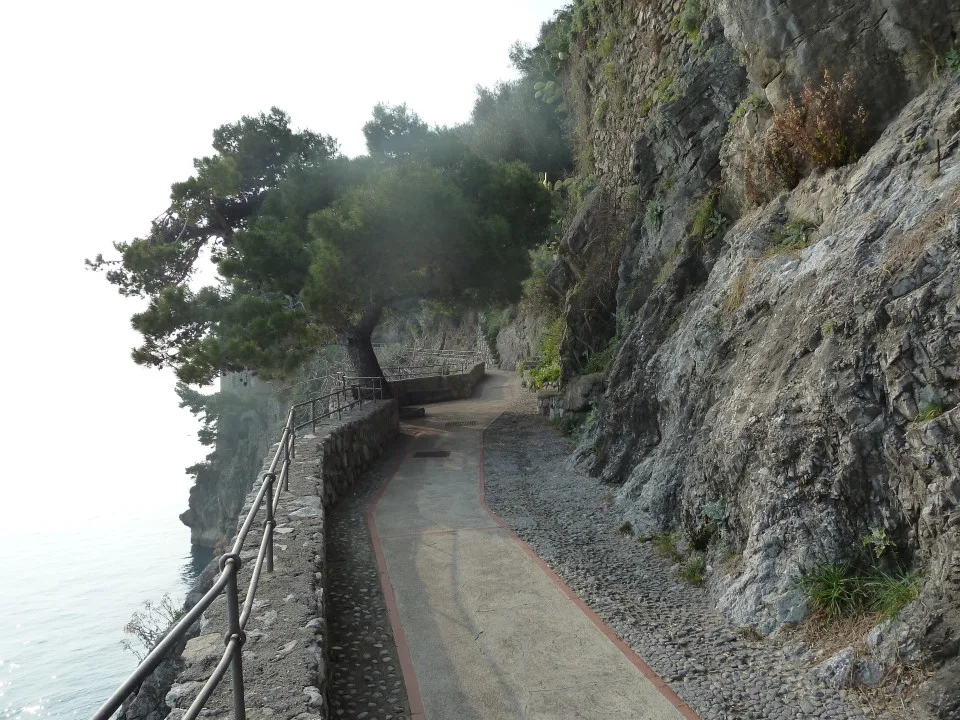 ---
This picture reminds me of the Beatles song: The Long and Winding Road
---
✦ Explore Positano
Explore every nook and cranny! There are many places for young lovers to bring wine or champagne, the local charcuterie, cheese & crackers, and a blanket to sit and enjoy the view (either each other or the ocean and the mountains).
✦ Go Shopping in Positano
There are plenty of boutique art galleries and cute little stores to go window shopping (no window needed!) in the city center. Also things like local ceramic shops, souvenir shops, candy makers, soap sellers, and lemony things everywhere, even limoncello!
✦ Enjoy a delicious pizza at La Taverna del Leone!
While there, we found this fabulous place called La Taverna del Leone Restaurant. And I have to admit, it was one of the best tasting pizzas I have ever eaten! Being so close to Naples, where pizza originated from, it is no doubt that it was delicious! But of course, there are many great places to eat and I especially liked La Tagliata, Chez Black, and L'Incanto.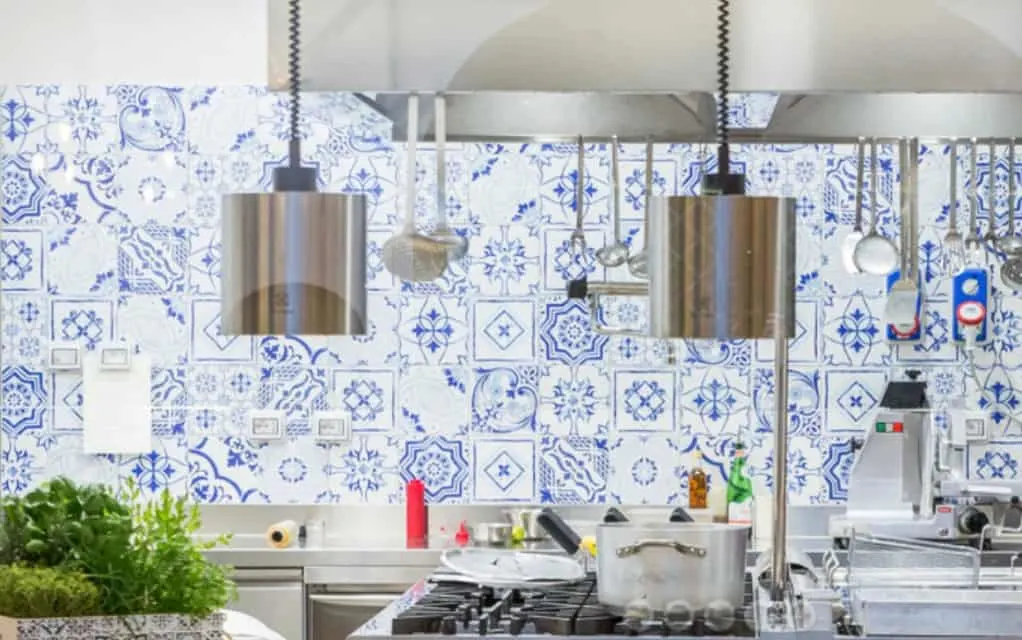 ✦ Then Eat a Little More:
RISTORANTE MEDITERRANEO (Via Pasitea 236 – 238) — Great seafood and live music!
IL TRIDENTE (Via Pasitea 140) — This restaurant is at Hotel Poseidon. The view from the terrace are awesome!
DA ADOLFO (Via Laurito 40) — Fresh seafood on the beach! It is only reachable by boat (free for restaurant guests). You must make reservations by phone at +39 089875022. This is a very cool experience.
CHEZ BLACK (Via del Brigantino 19) — A wonderful Mediterranean restaurant, ran by the same folks that own Music on the Rocks.
✦ Go for a Hike in Positano!
Go for a hike on The Path of the Gods, the path is easy, but it does take about 2 1/2-3 hours and is approximately 4.8 miles. The best for walkers is to walk from Agerola (Bomerano stop) to Nocelle, and not vice-versa as the path runs gently downhill from this direction. You can also start the Sentiero Degli Dei from Praiano, but this path has you climbing up to the Colle Serra Pass which is 580 meters above sea level (1900 feet)!
✦ Wake up Early in Positano!
You can even wake up at sunrise to see the local fishermen that come into the dock with their catch of the day. Having an early morning down at the beach is a great way to start your day!
✦ But Enjoy Yourself Deep into the Night in Positano!
Enjoy the night away at the many bars and nightclubs that are open during this magical time. Have a nightcap out on your balcony or enjoy the evening breezes in any of the amazing hotel bars and restaurants available to you,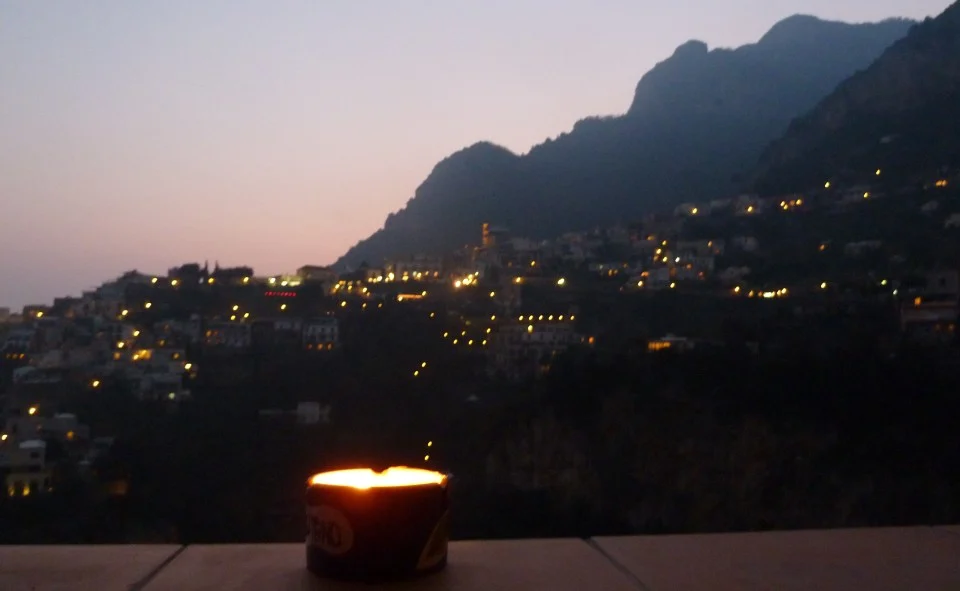 Now that I have told you about all the things to see and do while in Positano, I guess I should tell you:
How to get to Positano:
Car, Train, Ferry?
Let me be honest with you and tell you that it is really not that easy to get here, but that it is worth it. We are Americans, so we flew into Rome, rented a car, and drove down the Amalfi Coast. Now to some, that might be difficult, as many people complain about the winding road to get down here. But for my husband, he loved every minute of it! You can read what route we took here: Rome to Positano by car: a drive down to the Amalfi Coast.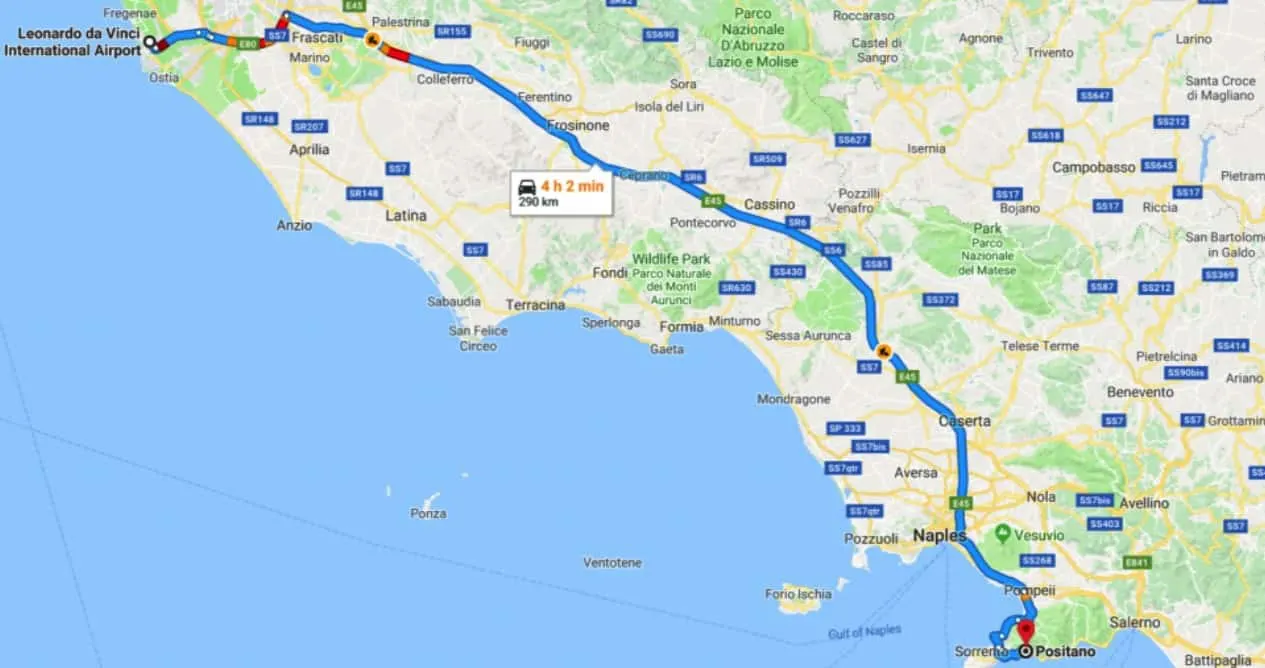 You can also fly into Naples and rent a car from there as well. But if you or your travel partner are not into driving… You can take the train. I suggest you take it to Salerno and then take the ferry from there to Positano, Italy. Seeing Positano from the ferry for the very first time is pretty awesome!
---
Salerno to Positano Ferry: It takes one hour and 15 minutes, leaving every hour or two (as it changes based on the time of year).
Check the schedule here.
---
Farewell, my Positano! Farewell.
Articles about the Amalfi Coast, Italy Area:
Arrival into Positano (Part 1)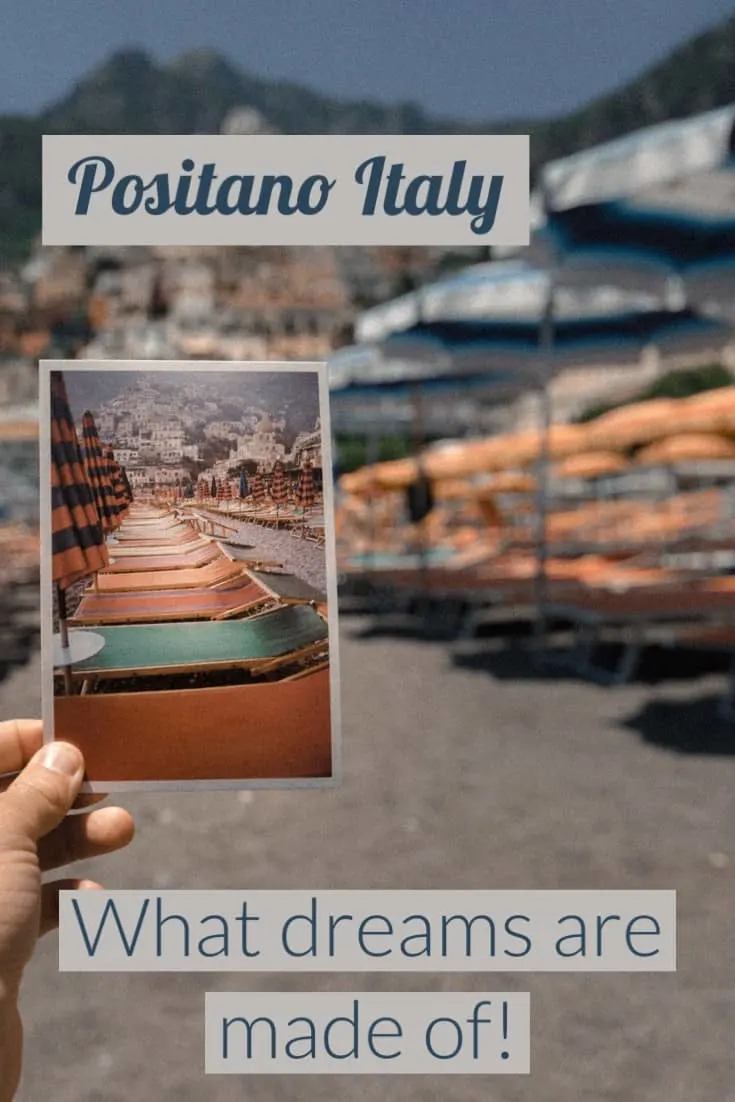 Recommended Reading About Italy:
Authentic Italian Recipes for the Soul
TOP 7 Things To Do In Genova Italia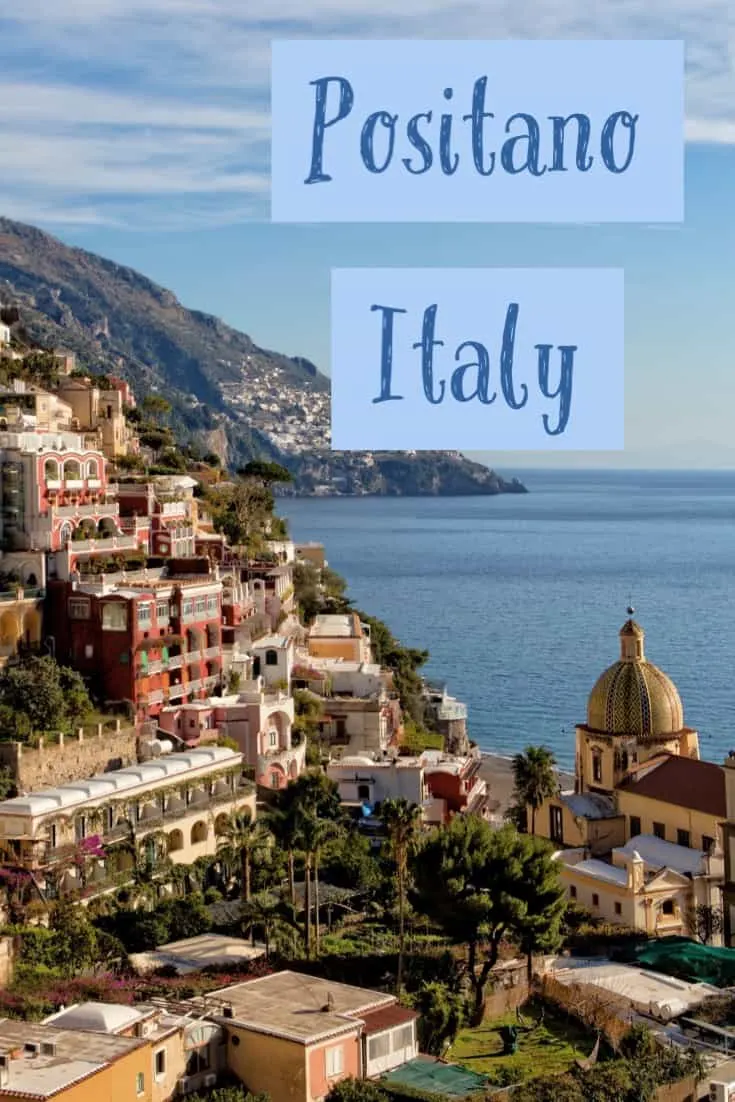 Disclosure: This article may contain affiliate links.