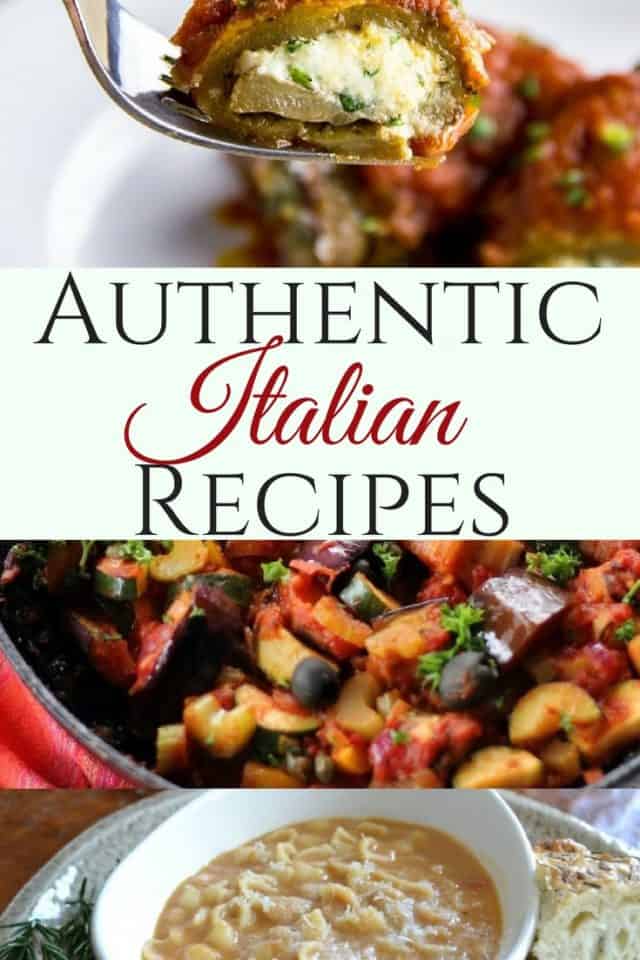 Authenticity in food is a very fluid concept, especially when looking for authentic food from a specific country. Authentic Italian food to the baker on the corner in Tuscany could be different from the pastry chef down the street, much less the difference in different regions of Italy. In fact, the same recipe can taste different from chef to chef and all of them will claim authenticity.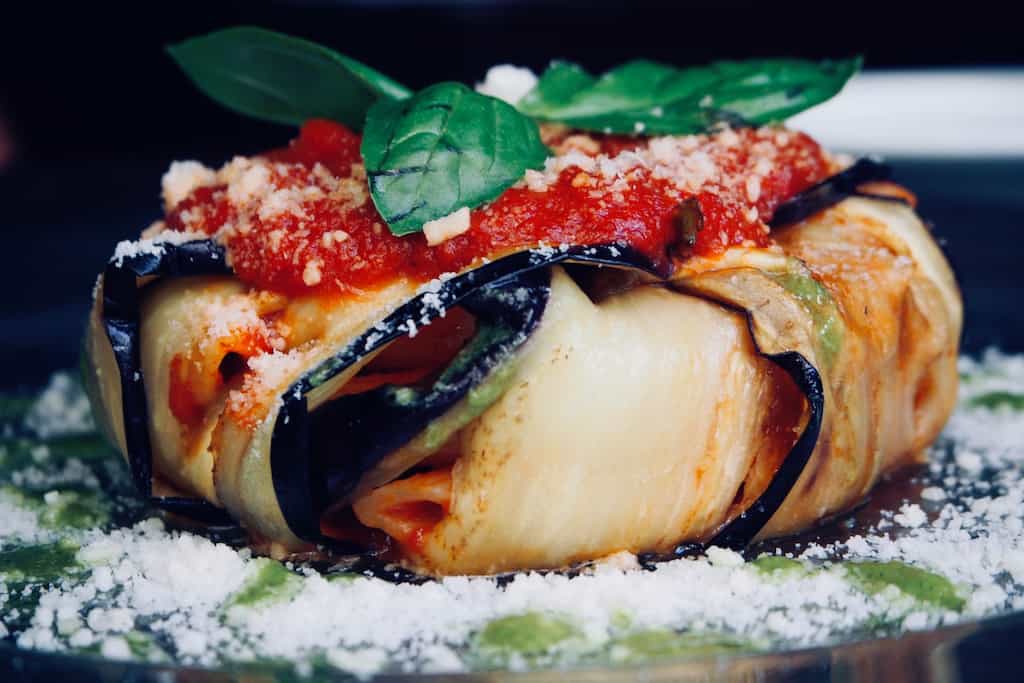 ---
Authentic Italian Recipes
---
There are 20 different regions in Italy and each is well-known for something. While that may seem like an unusual thing, it is actually a very good thing. That way you can travel to different regions of Italy and learn what they are famous for and why. Authenticity means that you can find authentic Italian recipes in each of these regions, all cooked just a little different way. Ultimately, what really makes a difference is the choice of ingredients, where those ingredients come from, and choosing the best ingredients for a specific Italy dish.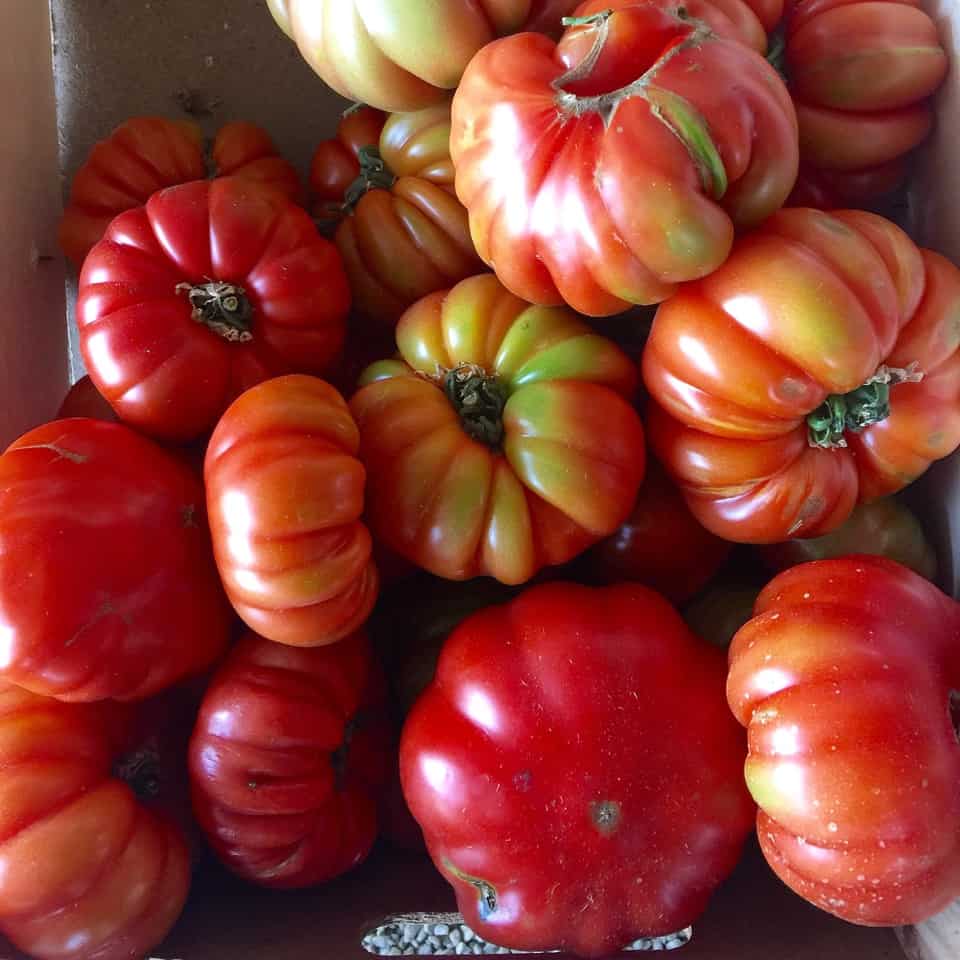 Italy Recipes
What I have learned in my travels around the world, when making Italian authentic recipes, always use fresh, in-season ingredients for the best results!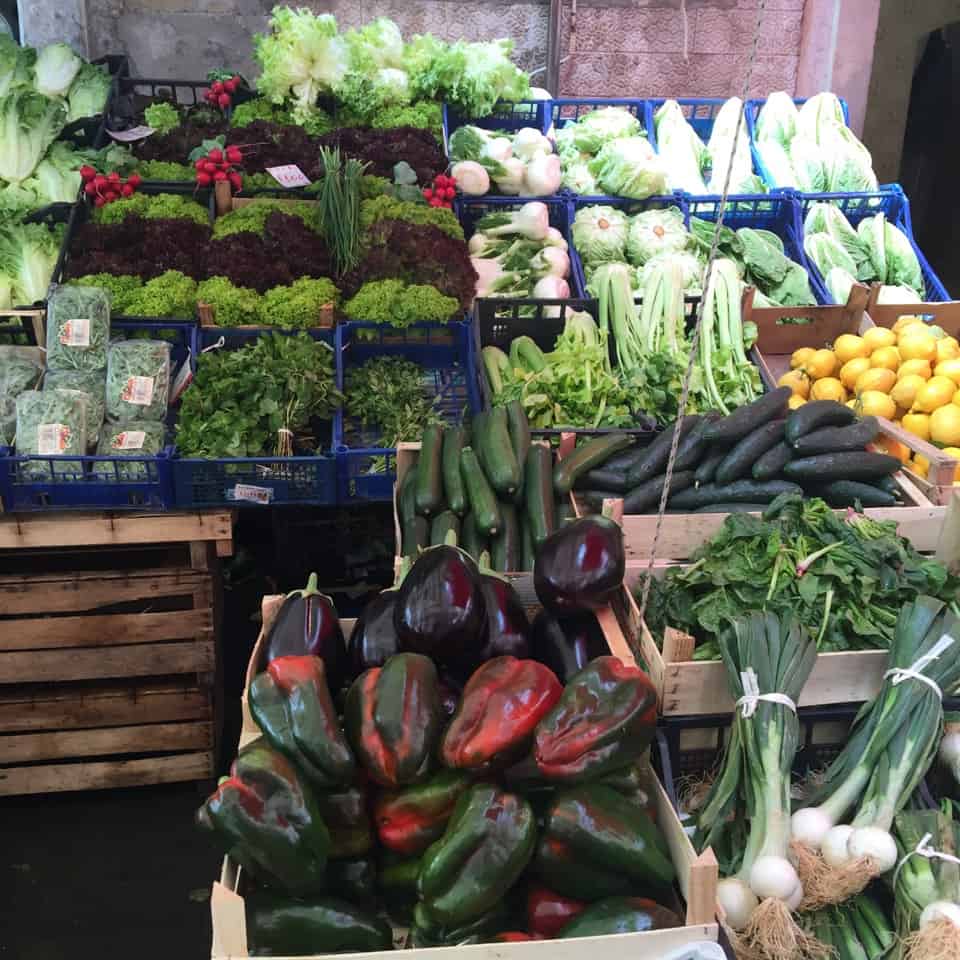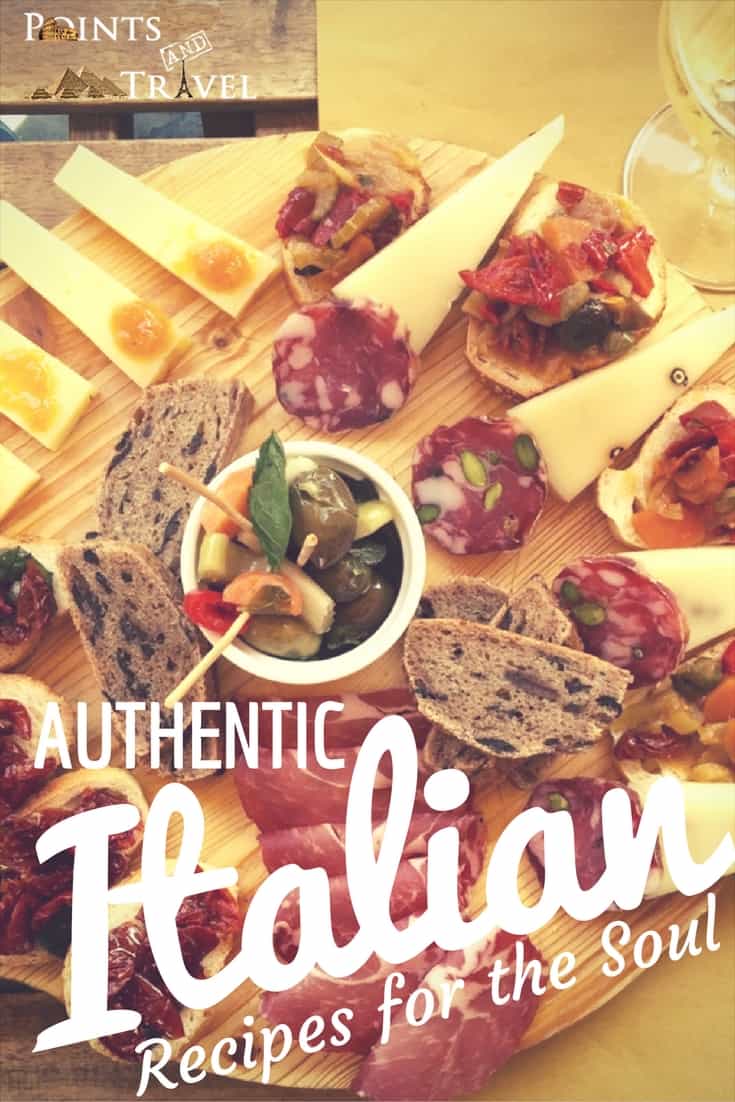 Authentic Recipes from Italy
A properly-made lasagna is a dish that we all know and love. In fact, my mother used to make it once a week at my house when I was a kid. It is one of the most beloved Italian food dishes in the world. But there is a big difference between an authentic lasagna made in Italy and the frozen kind that you can buy in the store. This recipe that I am linking to is from Walks of Italy's resident expert, Loredana. Believe me, I have done the research, and this is a good one!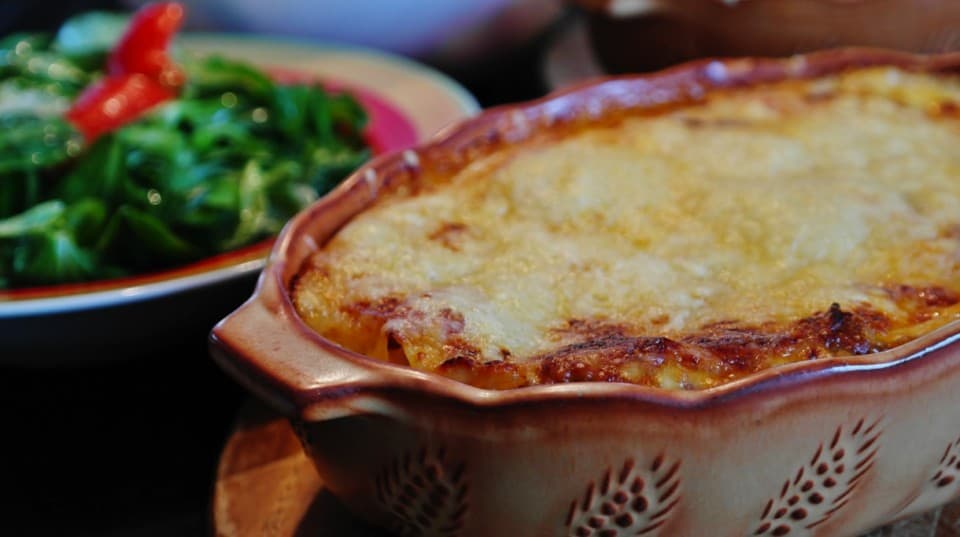 Loredana teaches us that lasagna has many versions, but when we are talking about the good stuff, it is called "Lasagna alla Bolognese". In other words, this pasta reigns from Bologna in the region of Emilia-Romagna. Here, they make the traditional pasta that is the long, flat strip, so they can put the dish together by layering the lasagna. They handmake this pasta out of fresh eggs, which are found in their homes. Or they can buy high quality, hand made past sheets from a pasta shop nearby. This recipe is for making Lasagna alla Bolognese by hand.
---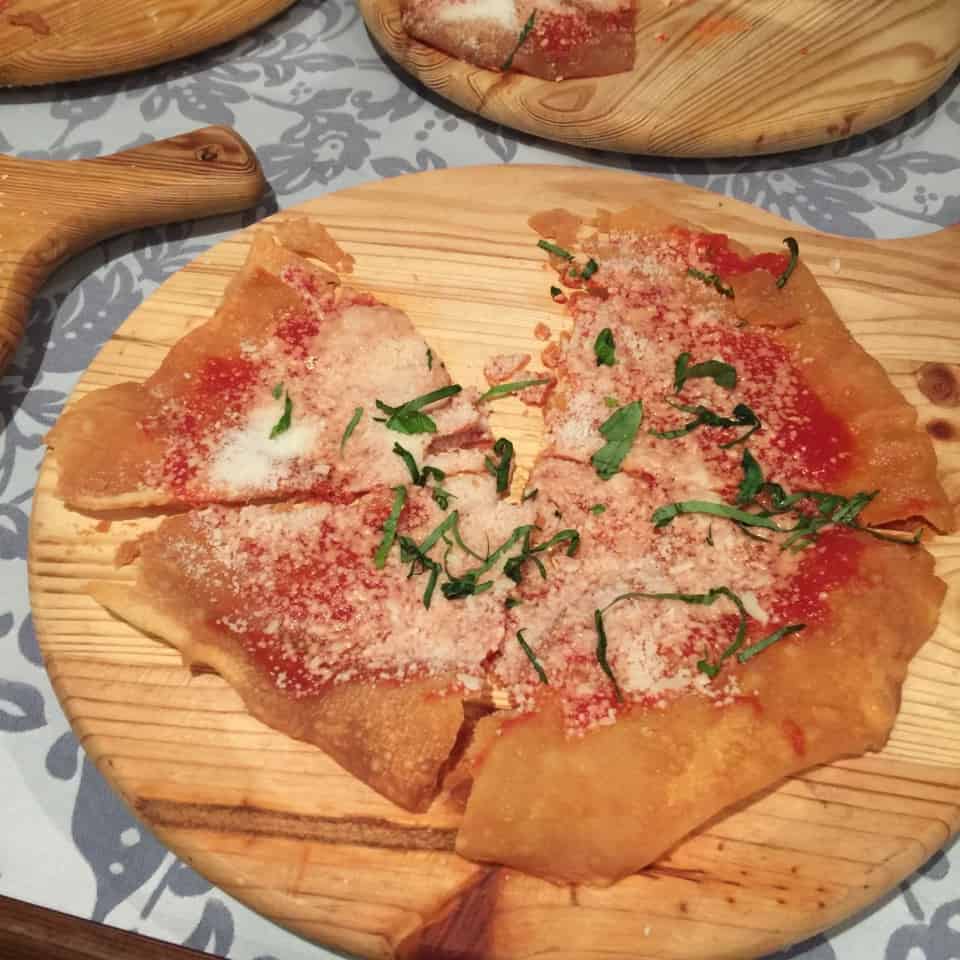 This pizza dough recipe is from Ciao Florentina. They like to make pizza dough that is Neopolitan style, in other words, it is thin and crispy pizza dough. It is quick to make and authentic on top of that! You can even make it ahead of time and freeze it – how easy is that? This recipe makes the piazza dough by hand – no tossing it and they also use a pizza stone to bake it, which I personally like. And if you didn't know, the first pizza in Italy is from Naples in the Campagna region of Italy. So check out their authentic Italian recipe made with an organic unbleached all-purpose flour!
---
This authentic and traditional pasta e Fagioli soup recipe also referred to as pasta fazool is a nice pared-down version from the original recipe passed down from an Italian grandmother. Since it is pared down, we get all the flavor and not all the calories (which I like!). I have made it myself and this is the best and most authentic Italian recipe I have found so far for the light version. This soup is pure comfort food for those who are looking for it.
This authentic Italian recipe is made with cannellini beans, pancetta (or bacon), pasta, and rosemary. If you have had pasta e Fagioli at Olive Garden, then you will find that this Italian recipe is quite a bit different, as it is not a tomato-based. Instead, it contains carrots, celery, and ground beef with its pasta shells, cannellini beans, rosemary, and pancetta. This soup has a bit more of a smoky flavor to it.
Oh, and if you are going to serve it, this Italian authentic food must be served with crusty bread. That way you can soak up the goodness of the pureed ingredients right into the bread. The pureeing of the ingredients gives this soup a creamy texture that you are going to love, It is great if served with a Caprese Salad made with tomatoes, basil, and buffalo mozzarella that is fresh or a simple balsamic vinaigrette salad.
---
Now there is nothing I like more than a homemade marinara sauce. This homemade marinara sauce is quick, easy, and delicious. How wonderful is that? And if even goes great with pizza crust, meatballs, pasta, or over a chicken breast or seafood. What I like about this Italian recipe is that it is easier to make than you think, plus it is made from fresh whole tomatoes.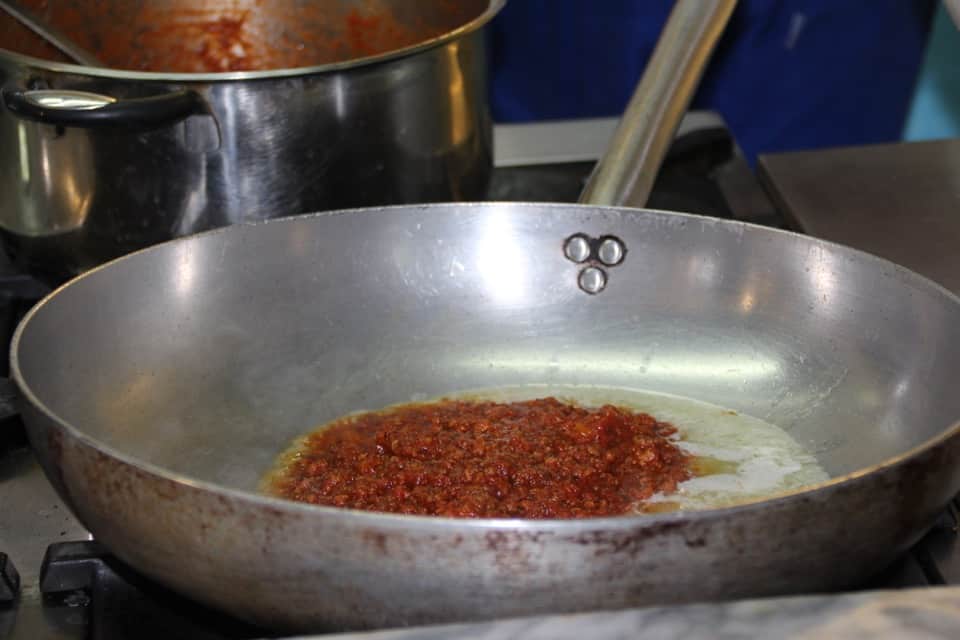 ---
RECOMMENDED READING ABOUT ITALY:
Tuscany Region:
One of the Best Place to go to in Italy
Hotel Adler Spa in Tuscany, Italy
Italian Vacations – – Make This Your Next Authentic Italian Vacation
Under the Middle-Aged Tuscan Sun
Luxury Italy: A Journey for the Soul
Luxury Firenze Hotel: Il Salviatino
---

Authentic Italian Recipes
Now, this Pollo Alla Pizzaiola is one of the best recipes from Italy that I have found. What I like about this recipe is that the chicken is flattened so that you are not getting a huge piece of chicken, but one that has been flattened out with a mallet. Plus I love the Pizzailoa sauce! Who among you doesn't love a great sauce?
---
Since this traditional Italian food is made from one of my favorite places, I couldn't resist! Having enjoyed Sicily immensely, I love that this dish has Arab, French, Greek, and Spanish influences over many centuries. I also love the dishes that Gaila makes… and her website is super great=> Petit Gourmet!
---
This eggplant involtini is one of my favorite traditional Italian recipes, primarily because I love eggplant cooked any way you can! With this blend of eggplant parmesan and baked manicotti, it is the eggplant that holds the filling together. And honestly, it tastes so good!
---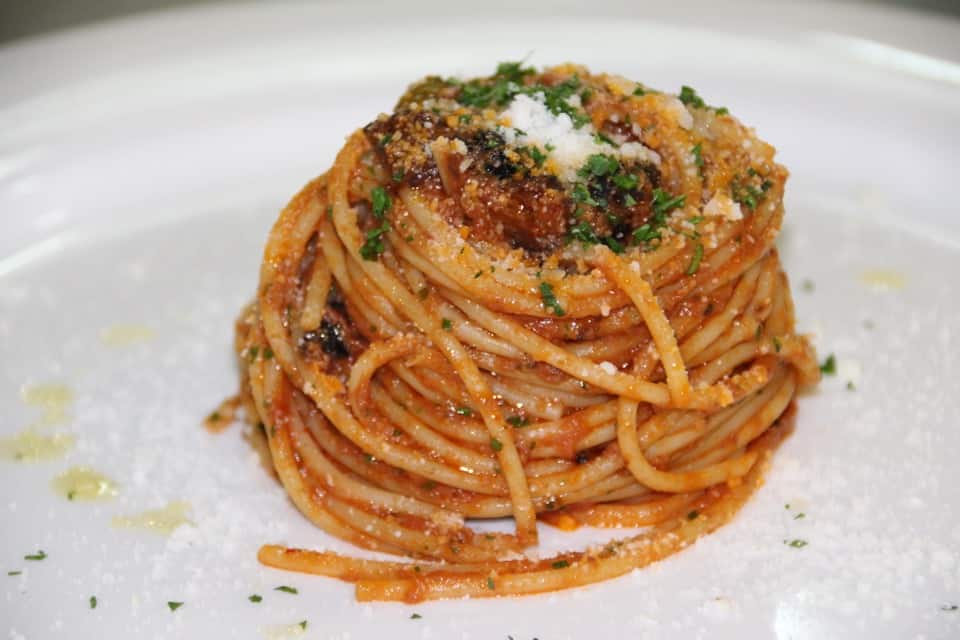 For me, there is nothing better than preparing this great Italian recipe: Ragu alla Bolognese! But I do have to say that this recipe needs time. With time, and the right ingredients, and a very thick-bottomed heavy pot, this Italian dish tastes amazing. Bolognese Sauce or Ragu alla Bolognese, as you may know, is from the city of Bologna, Italy. And the word "ragù" comes from the French term ragout, which is the technique of slow-cooking small pieces of meat. That is what is meant by this recipe from Italy needing time! You have to slow cook it.
Oh, and you need to choose the right kind of meat! I choose ground beef with at least 15% fat. Along with the beef, you will also need the same amount of quality ground pork belly. You can also use a mixture of both if you prefer. Also, always use butter versus using olive oil. I also use tomato paste versus tomato sauce, since it is thicker. And I prefer traditional pasta like tagliatelle and lasagna strips versus spaghetti or tortellini when I eat my Italian meal of Ragu alla Bolognese!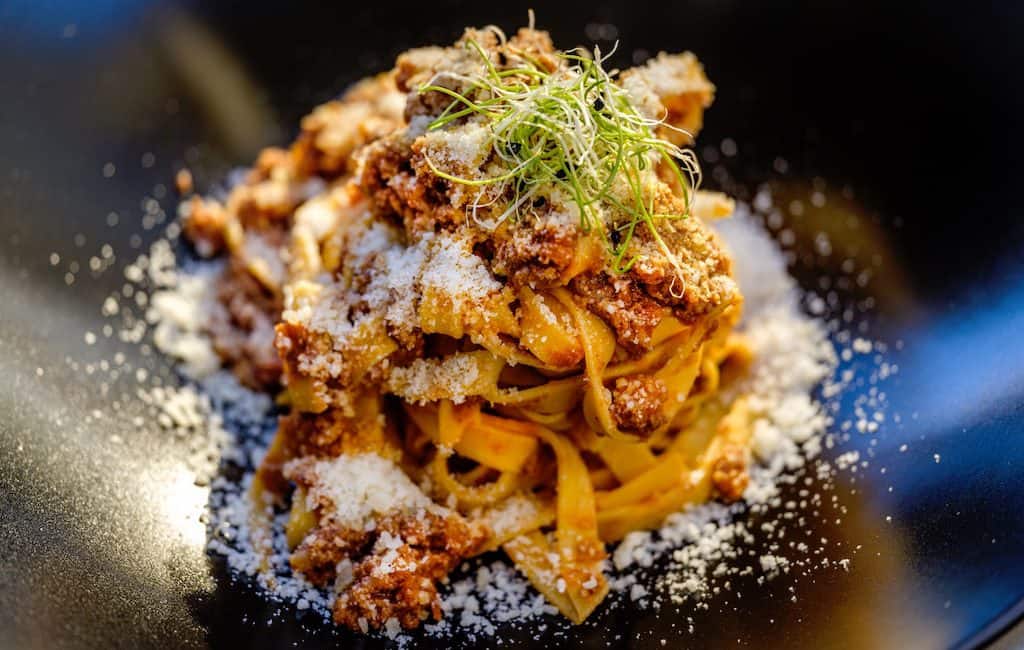 ---
I certainly enjoy this Italian authentic recipe of Caponata. A caponata is an authentic Italian food dish made out of different vegetables that are cooked in vinegar and tomatoes. Most base recipes call for eggplants and celery, but there are many regional variations. Caponata is another great Italian recipe from Sicily!
---
And if you haven't read The New Baguette blog, you should! I love how she explains things! And I also love this traditional Italian recipe of Scaccia Ragusana. Some people may not even know what that is, but I do. It is a traditional Italian food known as Sicilian cheese and tomato pie… with a thin crust and a simple tomato-basil sauce with grated cheese. Another great dish from Sicily!
It starts out like dough, which is then folded three times with basil and garlic. Then it is cooked, which makes a cheese pie that has a crunchy outside and a soft, saucy inside. Yum, yum.
---
Italian Authentic Recipes
To be honest, this is not the easiest recipe to make, but I do love a great cheese ravioli! I find it time-consuming, but worth it when I do make this dish! When I need an alternative though, I do love Trader Joe's authentic Italian cheese ravioli!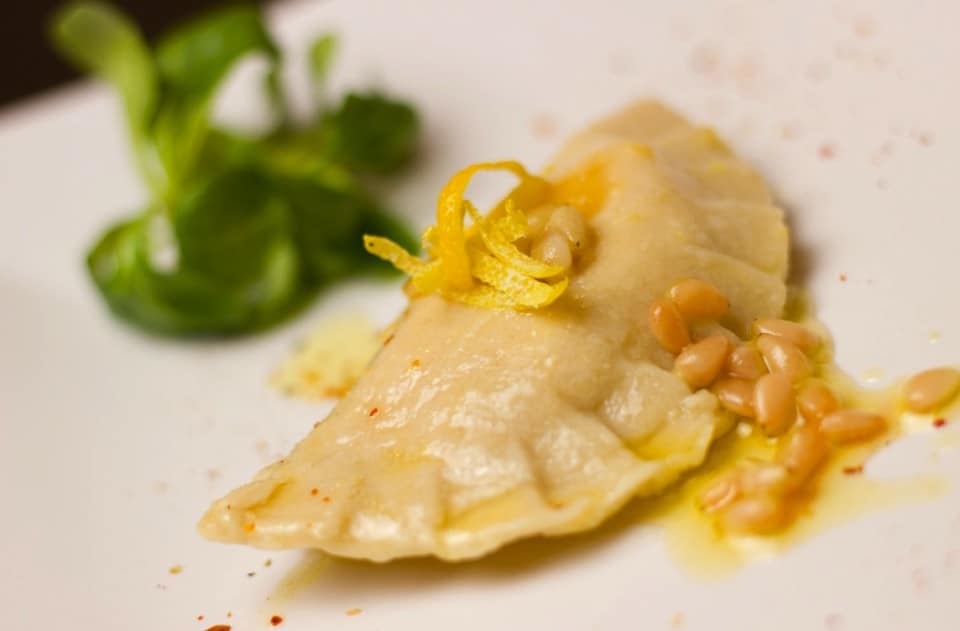 ---
Since Cacio e Pepe has only three ingredients – Pecorino Romano cheese, black pepper, and pasta, you may think it seems like an easy recipe to make, but honestly, it isn't. The simplest recipes are sometimes the hardest to make! This one is a bit harder to get just right.
---
Now for Cappellacci you almost always need to have simple sauce and for this one, I chose the recipe from Cook Almost Anything, as I love the burnt butter sauce. Be sure and use Italian butter for this traditional Italian food.
---
Authentic Italian Recipes near me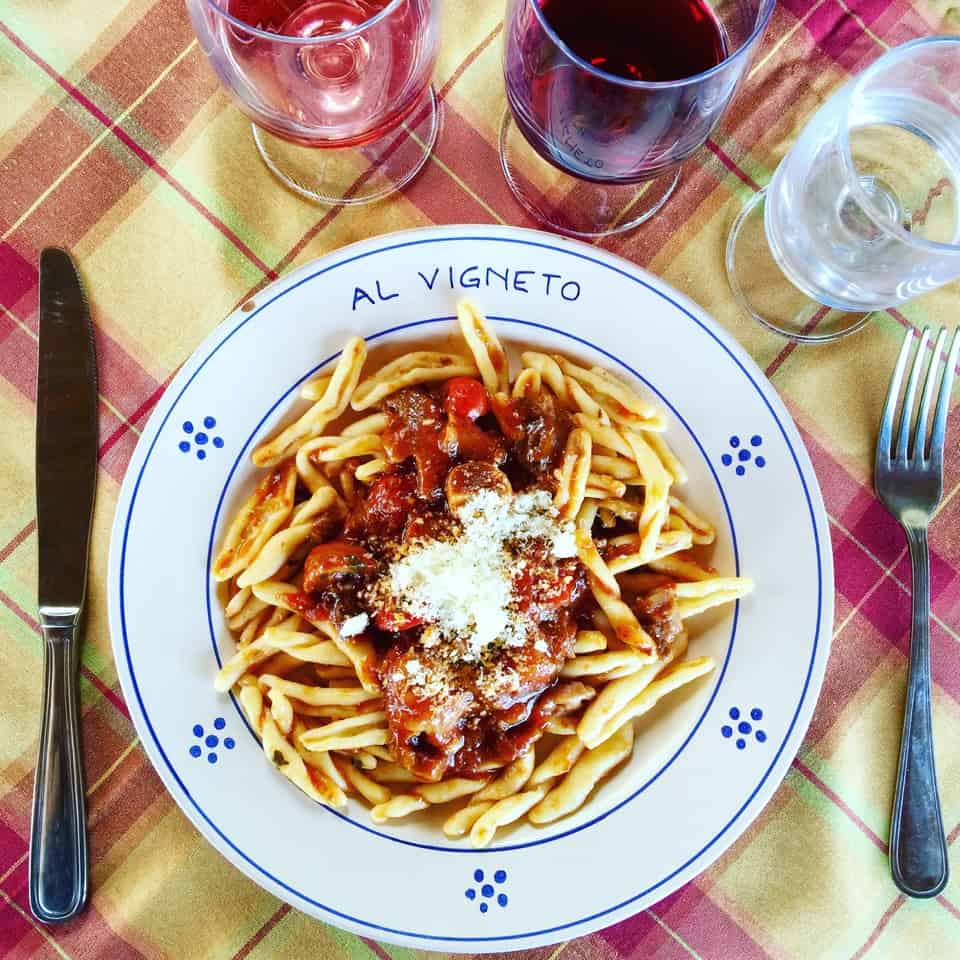 Tuscan Roasted Potatoes | Everybody Loves Italian
---
For me, it's the capers that make this authentic Italian recipe absolutely delicious! Who doesn't love capers?
---
Traditional Italian Recipe
Now, nobody loves Gnocchi as much as I do! It is so thick and creamy, tastes pretty much like Heaven! But I chose this recipe because it is a tender and gooey gnocchi recipe that tastes like buttery thick pasta with just the right hint of herbs. They also added just a hint of red pepper to spice it up a bit! Always served on the side with crusty bread and a bottle of wine!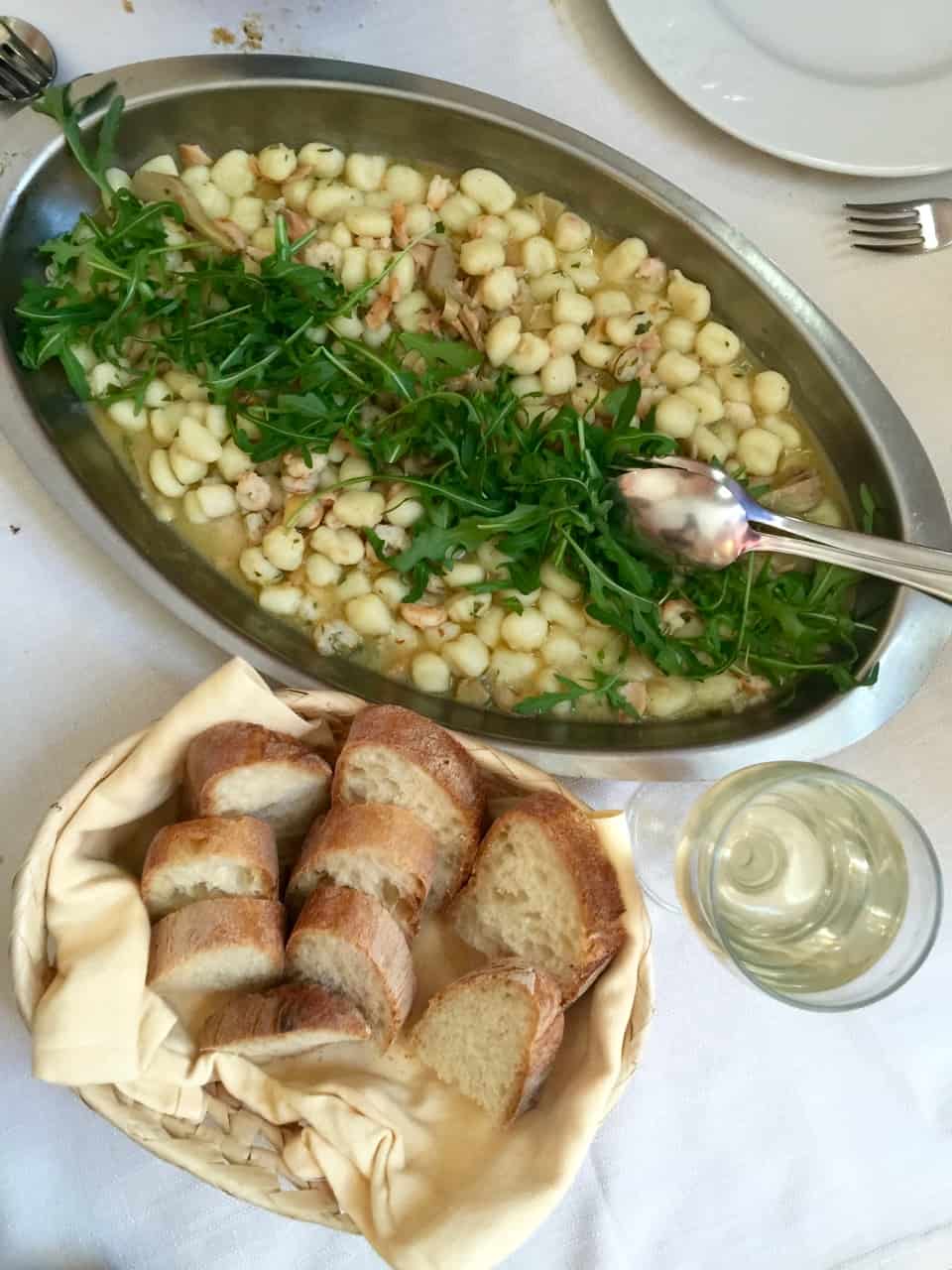 ---
Now, I don't often make chickpea flatbread, but when I do, I use this recipe from Pursuit of More. It is healthy, delicious, gluten-free, and authentically Italian. Do I need to say more? I do wish the owner of this website would refresh the photos, but anyway, the recipe is there:
Italian Chickpea Flat Bread:
(2.5) cups chick-pea flour* (also called gram or garbanzo flour)
(3.5) cups fresh cold water
(1 tsp) salt & black pepper, or to taste
(1/4) cup extra virgin olive oil
Many times I worry that the owner of the website will take the recipe down since this recipe has been there since 2012. So I did copy-paste the entire thing so I never lose this delicious authentic Italian recipe. If they do ever take this recipe down, please let me know, so I can replace it with another awesome Chickpea Flatbread recipe.
---
Authentic Italian Desserts
Cannoli
| Some of Sicily's Finest
The most famous dish in Sicily is the dessert dish of a Cannoli, which is the birthplace of this Italian sweet. This Italian pastry dough is rolled around the pieces of cane and fried to form shells that are stuffed with sweetened fresh ricotta. And let me tell you, they are delicious! The best thing about a cannoli: the crust and ricotta should melt in your mouth at the same time!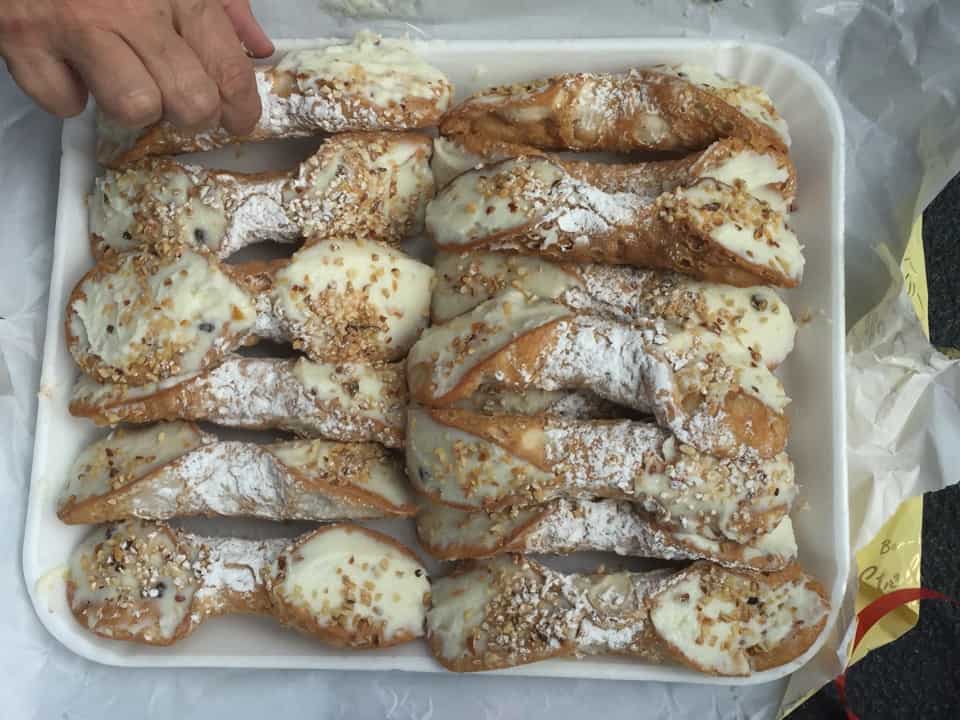 Tiramisu
| Parsley Sage Sweet
Take one bite of this creamy, cakey layered confection and you will be hooked! In Italian, Tiramisu actually means "pick-me-up" which refers to the yummy strong coffee that flavors this layered dessert covered in cocoa.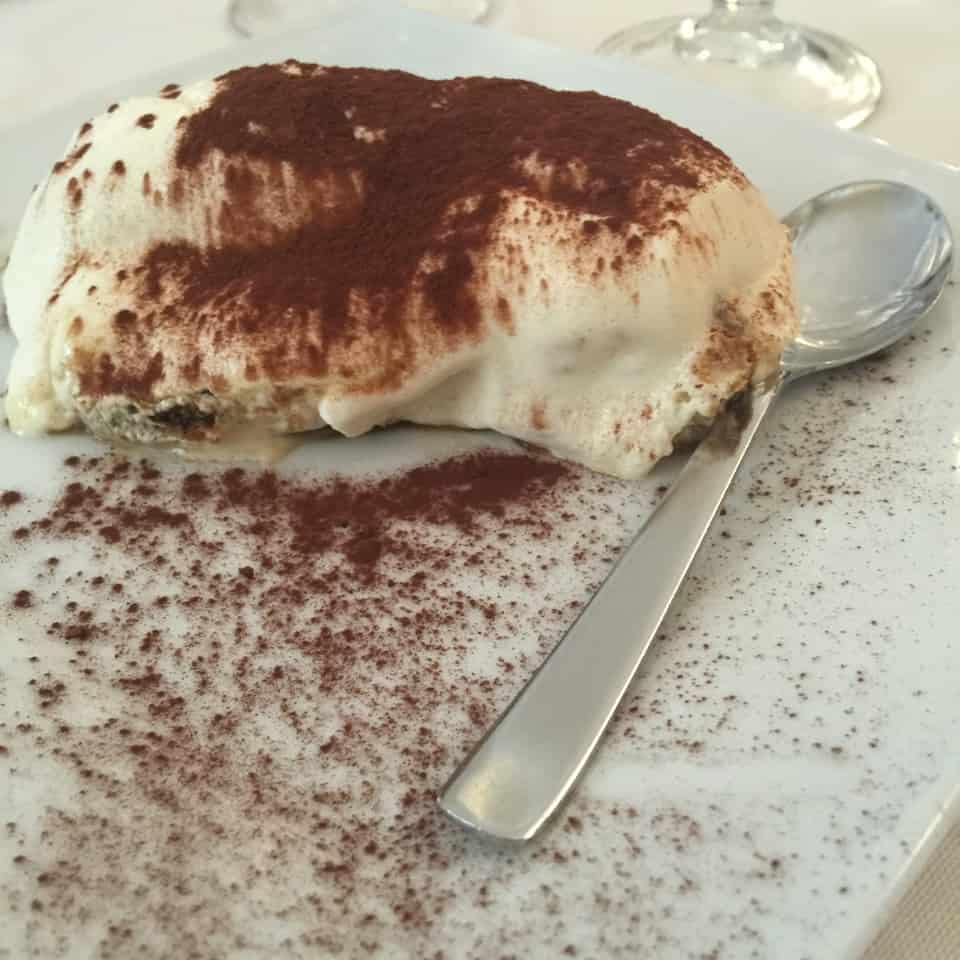 Better known as gelato with a twist, Tiramisu Ice Cream with mascarpone cheese makes this gelato the perfect combination of creamy and delicious. Typically, traditional Tiramisu is made by soaking crunchy, Italian cookies (Ladyfingers) in coffee liqueur, then adding layers of sweetened mascarpone cheese and cocoa powder. But now we make Tiramisu into a gelato for the best-tasting thing out of this world!
---
Wouldn't you love a fat-free and dairy-free Italian sponge cake? Then look no further than this authentic sponge cake with only three ingredients! What are they? Eggs, sugar, and flour! This dish is also known as Pan di Spagna in Italian.
So there you have it, just a few of my favorite Italian recipes! I have scoured the internet and these are my favorite so far!
---
Recommend Reading About Italy:
Top Secrets of Rome Italy Revealed
---
Italian Snacks
If there is one thing that I love about Italy, it is their Italian snacks. Once I cozy up to the bar with my friends, they always bring out the best snacks, things like crispy potato chips, nuts, olives, and capers are just a few of my favorites. But as you know, Italians love their snack food. So I would like to share with you some of my favorite handheld "snacks". Now some of these snacks will keep you fulfilled for hours like the porchetta panini, but you must know that Italians would never consider these Italian snack foods as a "real Italian meal." As you can see in the below photo, I love drinking Italian drinks and snacking away on a few of my favorite things.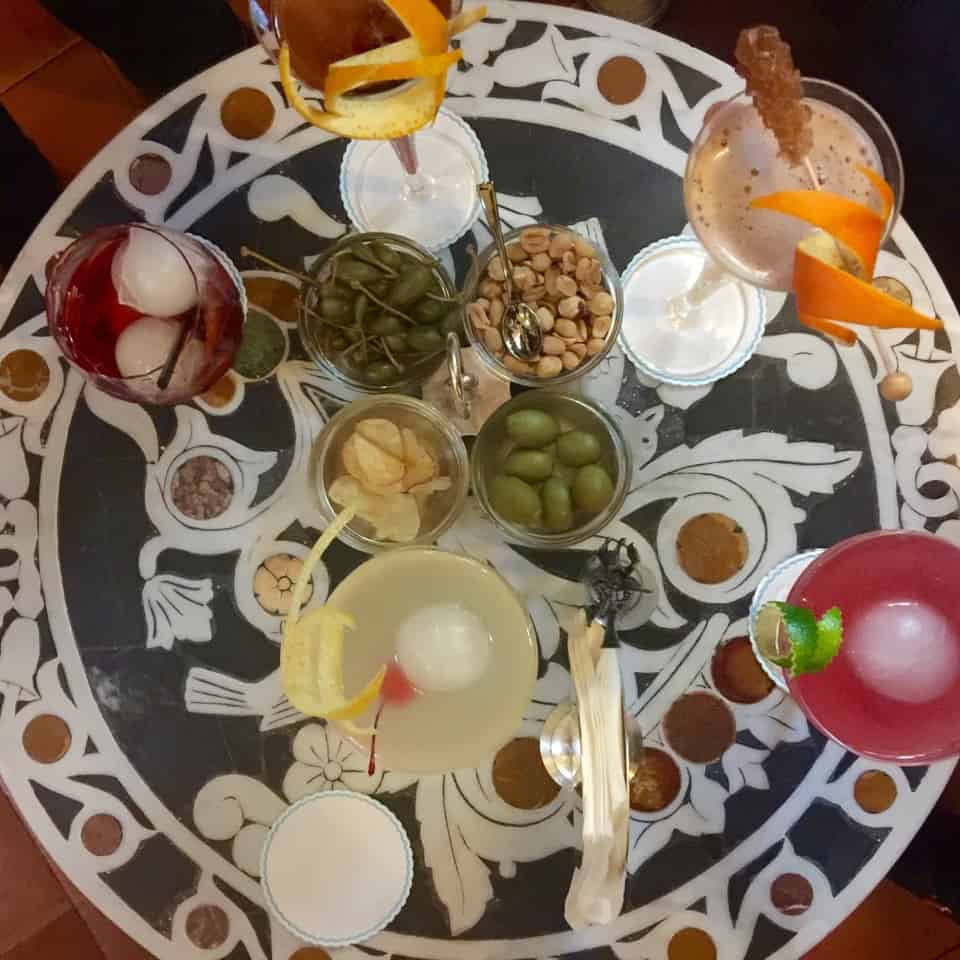 #1 Foccacia or Panino con Salame
If there is one thing I love when I travel to Italy, it is their sandwiches, and one of my very favorite ones is the Foccacia con Salame. What I love about them too is how simple their sandwiches are. No tomatoes, mayonnaise, mustard, or butter. This is a real Italian snack food with simply no pickles, no bacon, nada (nothing) to hide the tasteless bread…instead, it is simply cured just meats and incredibly tasty great, and crispy or soft bread. Love these Italian snacks!
---
#2 Pizza al Taglio (Pizza by the slice)
And who among us doesn't love pizza by the slice? I know I love this Italian snack. Once I was in a family-owned pizza joint in Nervi, up near Genoa. I was a guest of a friend of mine who used to live there when someone ordered pizza by the slice! But the guy brought an extra slice of potatoes, pesto, and onions on a thin crispy piece of bread. I thought I died and went to Heaven at that moment! Such a delicious Italian snack in the middle of the day fit my agenda perfectly!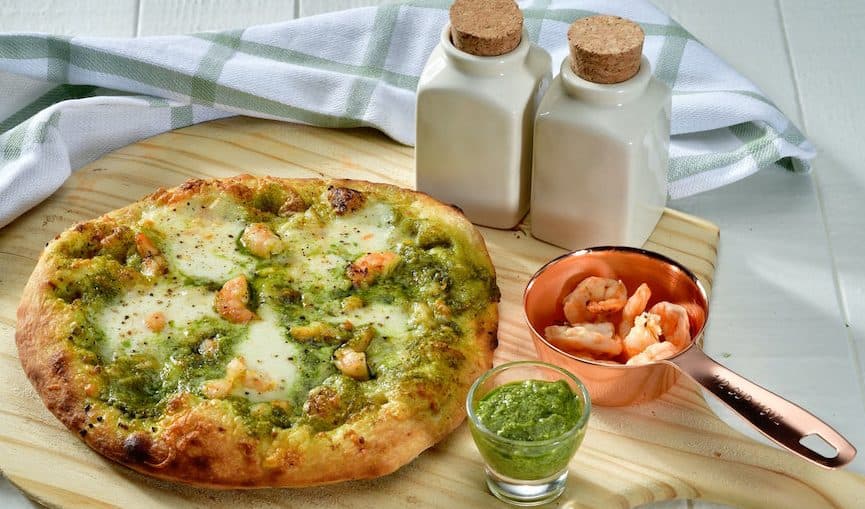 ---
More Recommend Reading About Italy:
Venice to Burano: The Complete Guide
A Voyage Through Time in Venice
---
#3 Italian Snack: Ciambelle
And I would be remiss if I didn't tell you about Ciambelle – a large pretzel-like bread. They are sort of a cross between a pretzel and a piece of bread with a chewy consistency. I honestly, can't have anymore because of how addictive they can be.
#4 Authentic Italian Gelato
One of my favorite Italian snacks – Gelato. For me, it doesn't matter if it is cold outside, raining, or a bright sunny day, I love my Italian snack food – gelato! I always get one scoop per day on the days I am in Italy! I don't care what flavor you choose, you can hardly ever go wrong, so whenever I get a chance, I eat Gelato!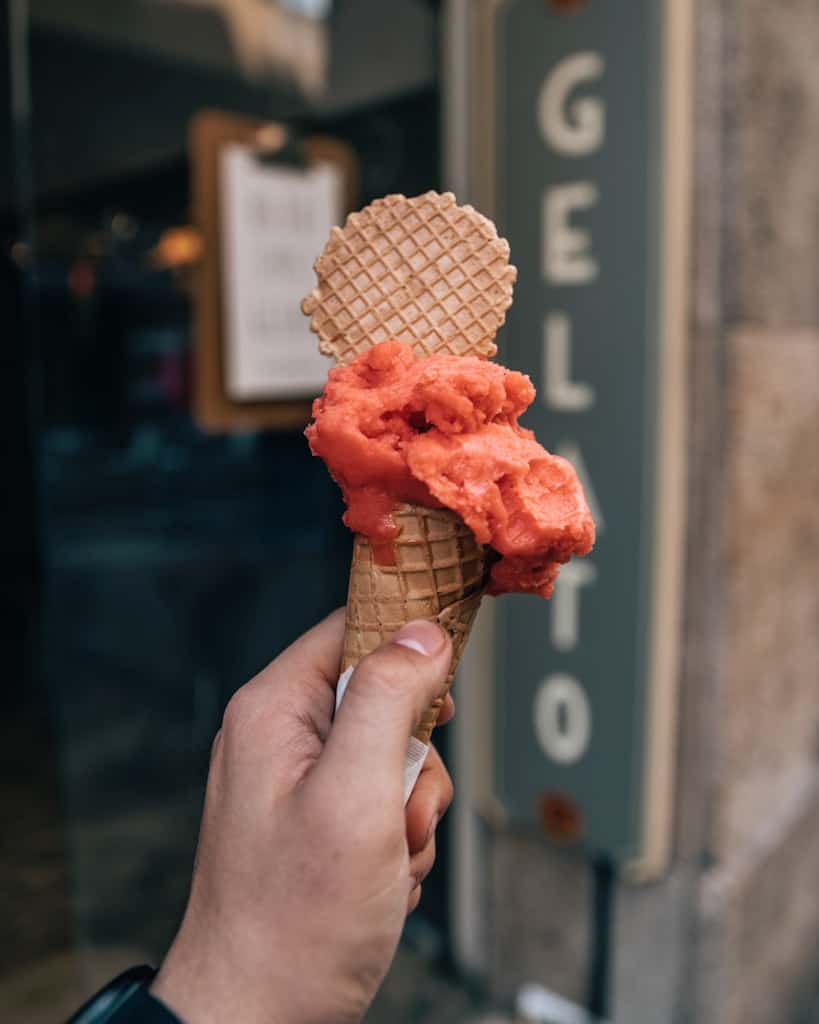 #5 Panino con Porchetta
And finally, another favorite Italian snack is Panino con Porchetta. Porchetta is pork or pig meat. But I love how tasty pork meat is and when you put it in a panino and eat it, you will fall in love with it. Once again, that sandwich is super simple with only pork and bread.
Appetizers in Italy
#1 Salami and Fig Crostini with Ricotta Cheese
So one of my very favorite appetizers in Italy is the salami and fresh fig crostini with ricotta cheese. Figs and salami are a great pair of ingredients to put together on a little crostini. A crostini is crusty bread brushed with olive oil, toasted in the oven or on the grill. The word crostini means "little crusts" in Italian. Typically in Italy, you will see little tiny crostini bread as party appetizers or on cheese plates. In fact, you can resuscitate a stale baguette by turning it into crostini. The taste of this entire dish put together is very subtle, and of course, delicious! Now, who doesn't love golden, crisp crostini?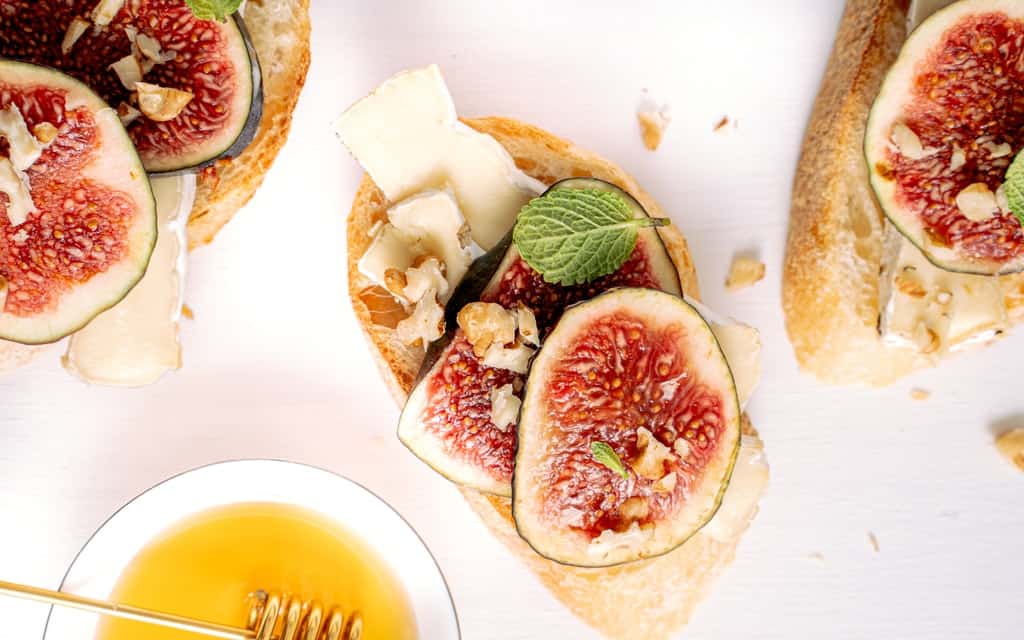 #2 Grilled Tomato Crostini
Now, I don't know about you, but when I think of Italy, I think of ripe red tomatoes. Of course, they don't always have them year-round, but when they are in season, they are the best ever! In fact, there is no better way to enjoy a sweet summer tomato than with extra virgin olive oil, lots of basil, and grilled slices of thick ciabatta. Ciabatta bread is made from flour, water, yeast, and salt. There are no eggs in ciabatta bread. Ciabatta means "slipper" in Italian. When you make this bread, you can see how the bread gets its name. It's shaped just like a slipper! The high hydration (about 80%) in this Italian appetizer results in a chewy center and tons of irregular holes throughout.
#3 Potato and Mozzarella Croquettes
These cheesy fried potato and mozzarella croquettes are breaded twice: First, they are dredged in bread crumbs, then dipped in seasoned with mustard and garlic beaten eggs, then dredged in bread crumbs one more time. The best part is that you have a soft mashed-potato and melted cheese inside of a breaded and super crispy crust. Soft and g00ey on the inside and crunchy on the outside. I would pair these crunchy croquettes with a Prosecco from northern Italy.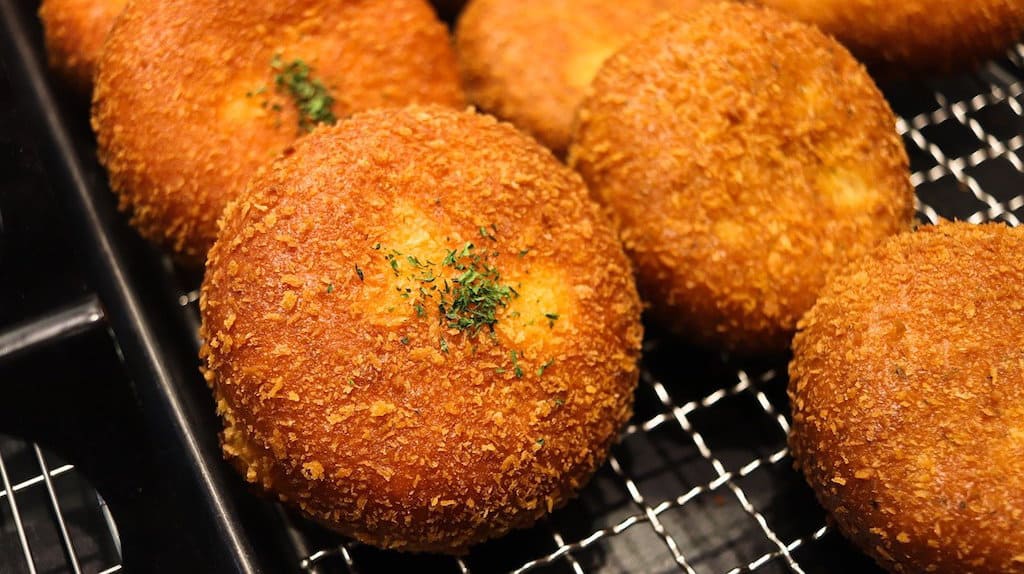 So there you have it, my favorite authentic Italian recipes, Italian snacks, and appetizers in Italy that one can pick up pretty much anywhere you land while in Italy!
Do you love Italian food? I certainly do. If you do, then tell me some of your favorite Italian foods in the comments below.
I live in Phoenix, so if you know of some great Italian food near me, let me know!