My modern-day fairytale: It is not every day you get to meet Italian royalty!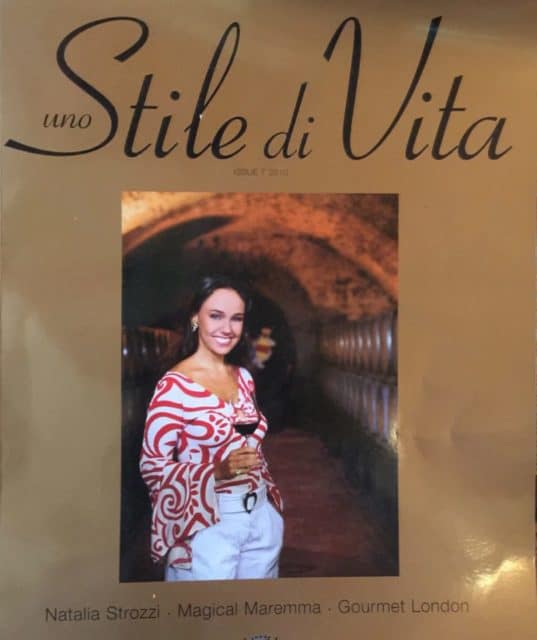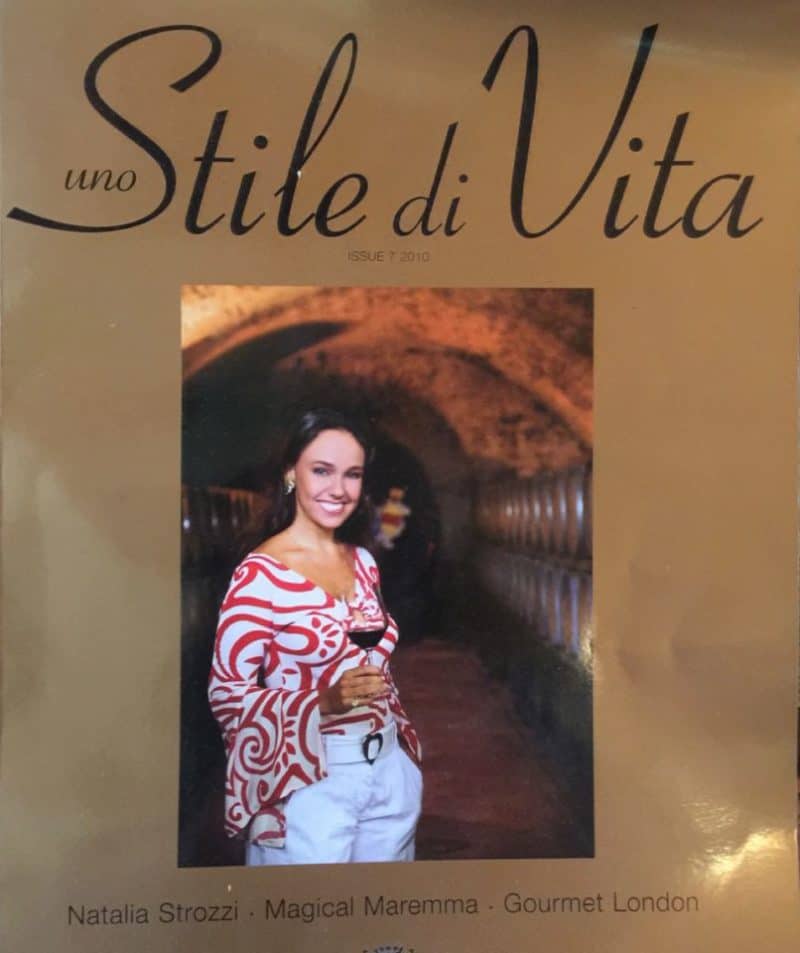 "Privilege comes with an acute sense of responsibility. It's like carrying the weight of a thousand years on your shoulders—as if the eyes of history were always upon you—and you need to find the way to move forward in a creative and useful way." – Natalia Strottzi
One of the Best Places to Go in Italy:
The Strozzi Family Estate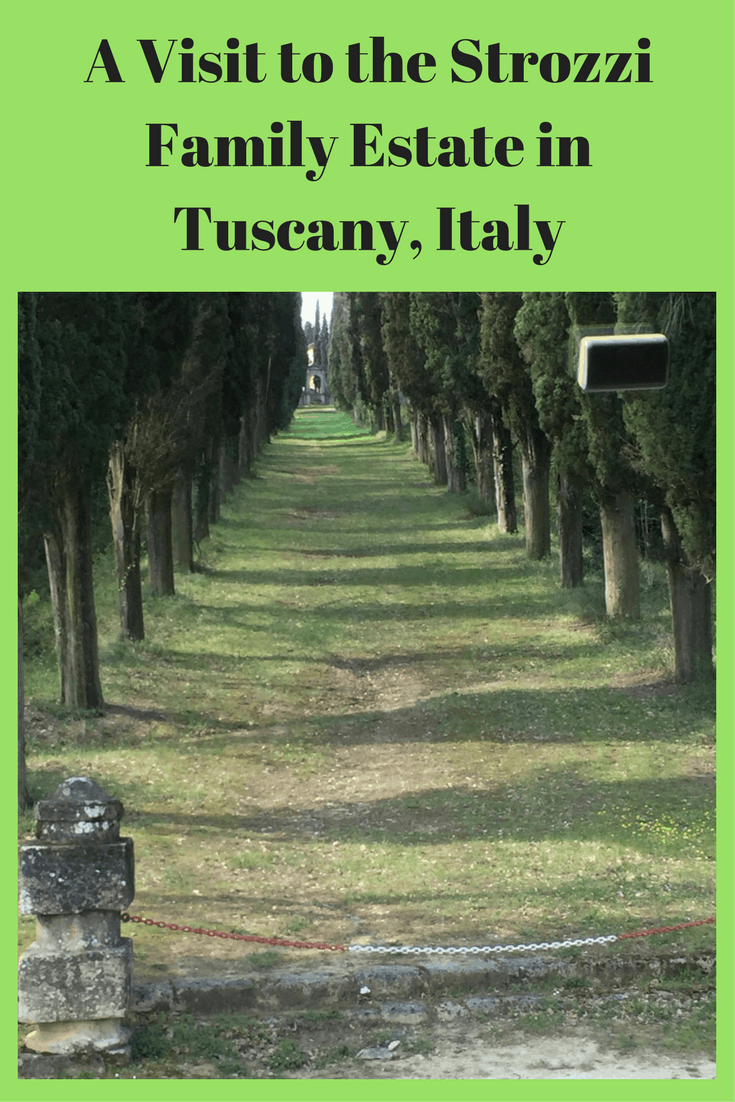 We were waiting outside the massively gated estate Villa Cusona in Tuscany near San Gimignano, one of the best places to go in Italy. The majestic wrought iron doors slowly parted. We were then allowed onto the massive gorgeous grounds of the estate while being escorted by a shiny black Mercedes-Benz.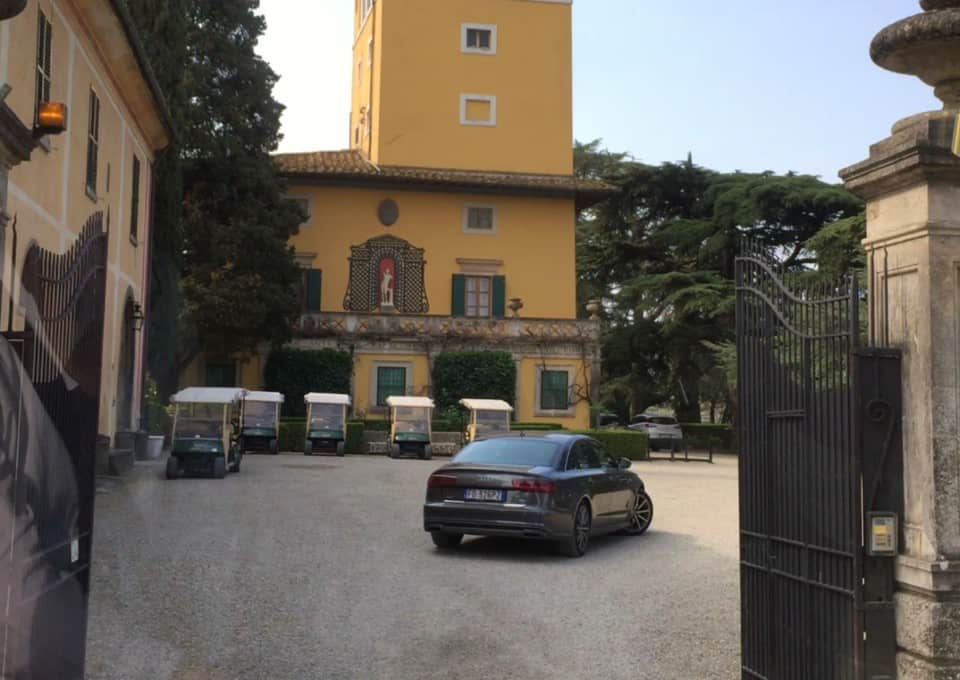 The scene felt a little like a movie set as we unloaded our Trafalgar Tours van, where at least 10 golf carts were waiting to escort us around the estate to see the vineyards.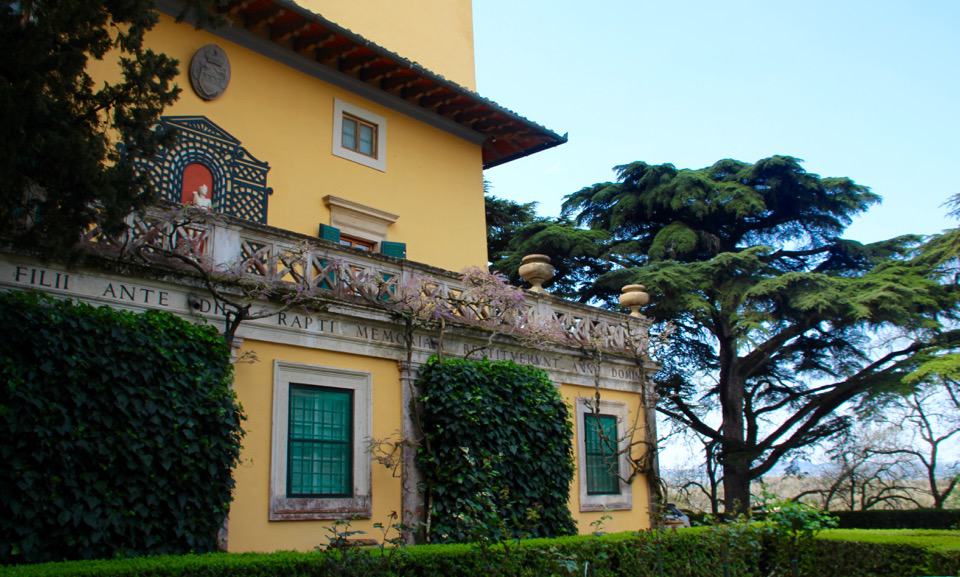 I was delighted that we were going to meet two sisters who are decedents of an ancient Florentine family known as the Guicciardini-Strozzi family. The Strozzi's were enemies of the famous Florentine family the Medici's and the two dynasties jostled for power during the Renaissance period. The Strozzi's were bankers and the Medici's were doctors. The Strozzi's, like the Medici's, began in banking before moving into politics. Until the Strozzi's exile from Florence in 1434, the Strozzi family was the richest family in the city. Ultimately the Medici's took control of the government and ruined the Strozzi's both financially and politically.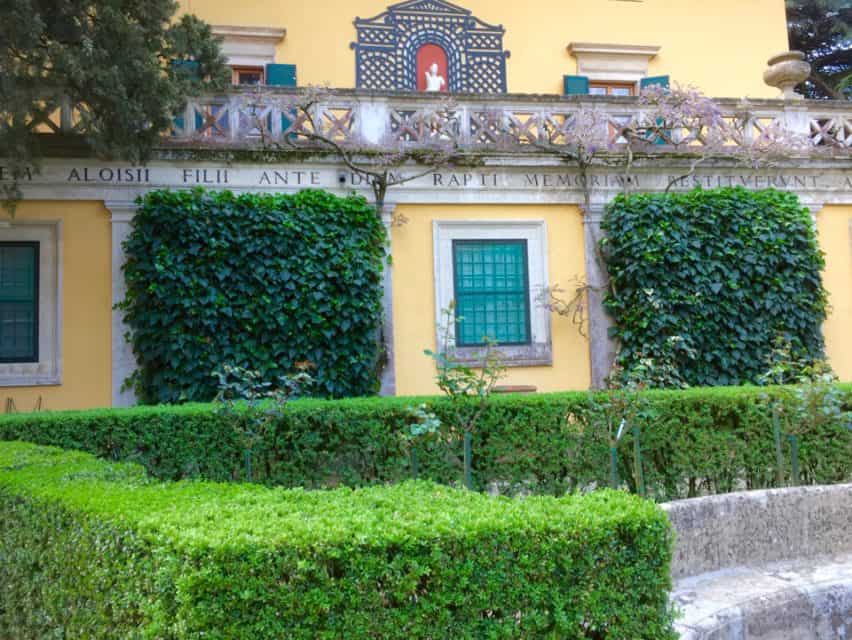 To the Strozzi's amusement today, the Medici's family has died out – it no longer exists. They keep a portrait of the Medici family hanging in their dining room, just as a reminder of respect for them and their history, but also as revenge – They make the Medici family watch over the alive and flourishing Strozzi family enjoying their dinner!
One of the Best Places to Go in Italy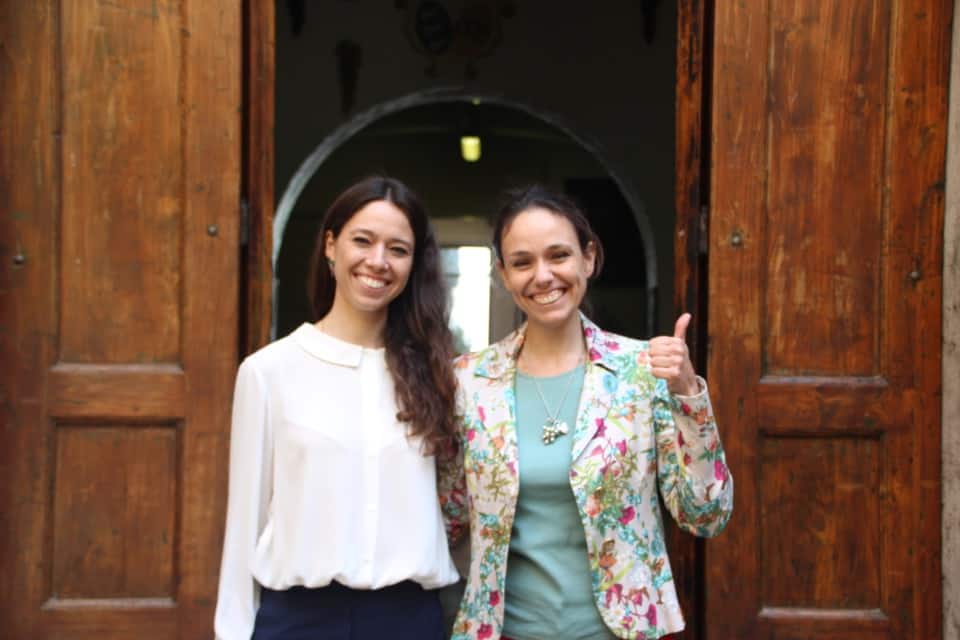 The two young ladies we met, Natalia and Irene Strozzi, are the face of the family's wine and olive oil estate. They help market the family businesses, where there are 22 wine labels in total and 5 additional Estates that are producing wine. Soon they appear with smiling faces and a wave to our group. They could not have been more pleasant. They are the daughters of Prince Girolamo Giucciardini Strozzi and his wife, Irina Reine.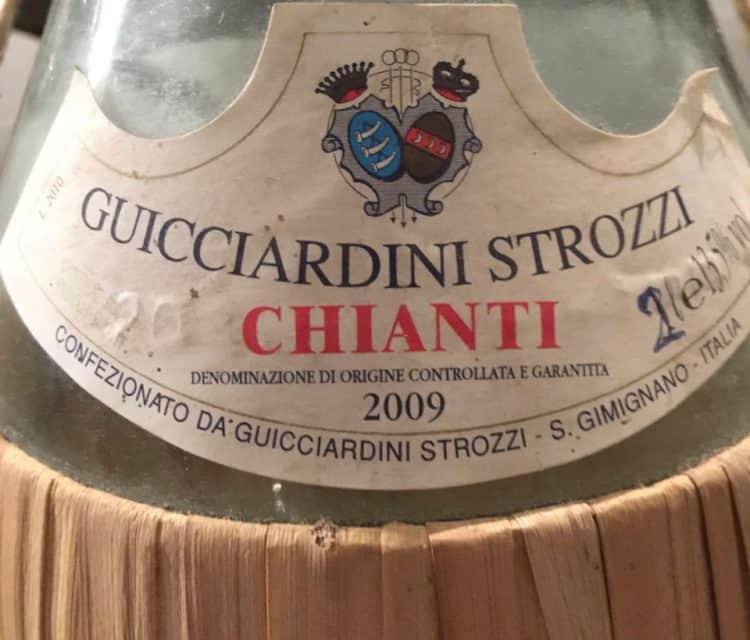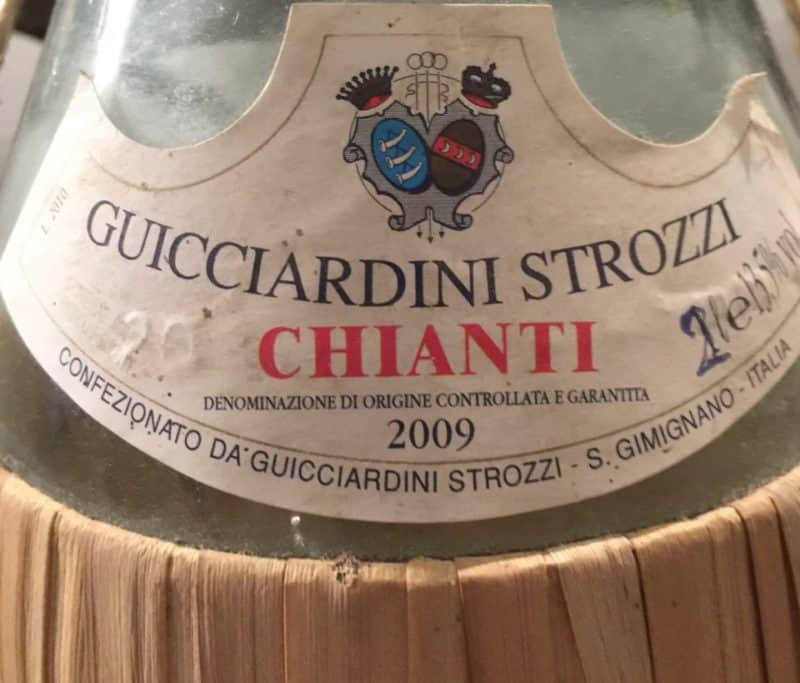 The Guicciardini family were Counts and the Strozzi were Princes. The two became related to each other through marriage. So when speaking about the Strozzi family, you must realize that we are talking about a lineage that stretches well over 1000 years and has involved some of Italy's most colorful historic figures. You can see why this Estate is one of the best places to go in Italy, as history comes alive on these grounds.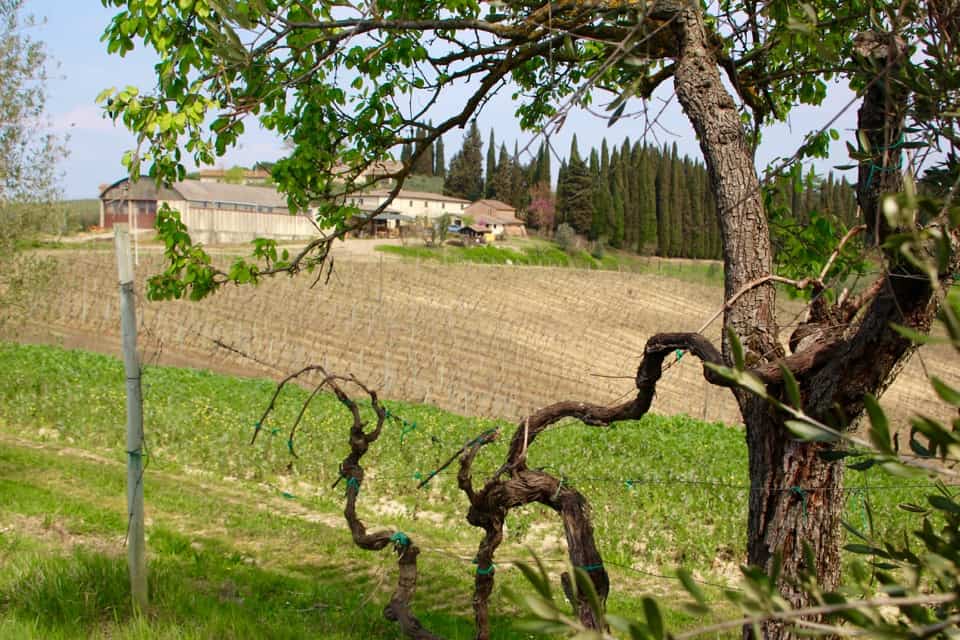 The Strozzie's are Descendants of Mona Lisa!
It is also interesting to note that these young ladies recently found out via a DNA study that they were named to be the 15th generation of Lisa Gherardini's descendants.
Who? You might ask. Oh, just Mona Lisa!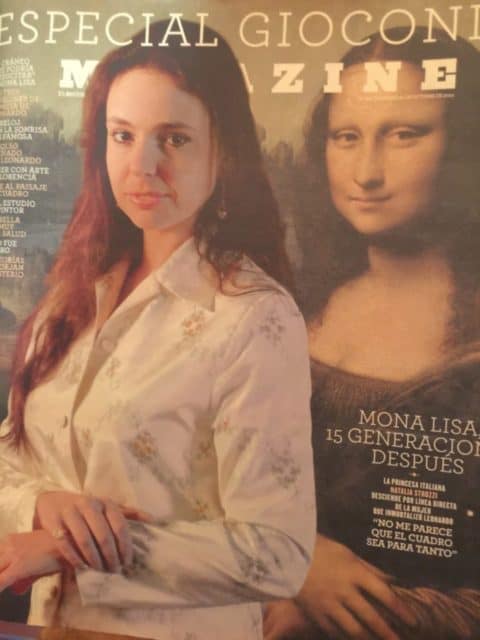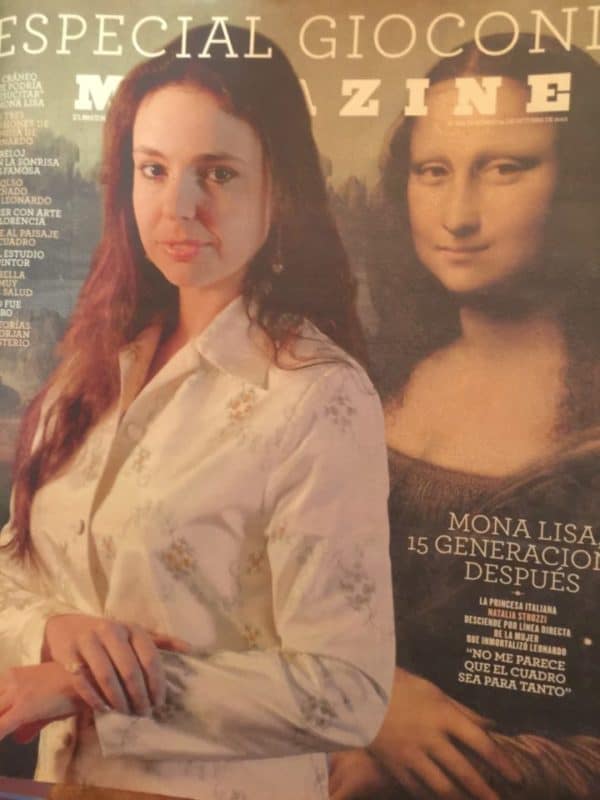 Lisa Gherardini was married to a prominent silk merchant from Florence named Francesco del Giocondo. He just happened to be friends with the Father of Leonardo di Vinci… yes, that di Vinci! And that appears to be the connection as to why she sat to have her portrait painted by him. Lisa Gherardini is the iconic face behind the famous Mona Lisa portrait.
One of the Best Places to Go in Italy: The Strozzi Family Estate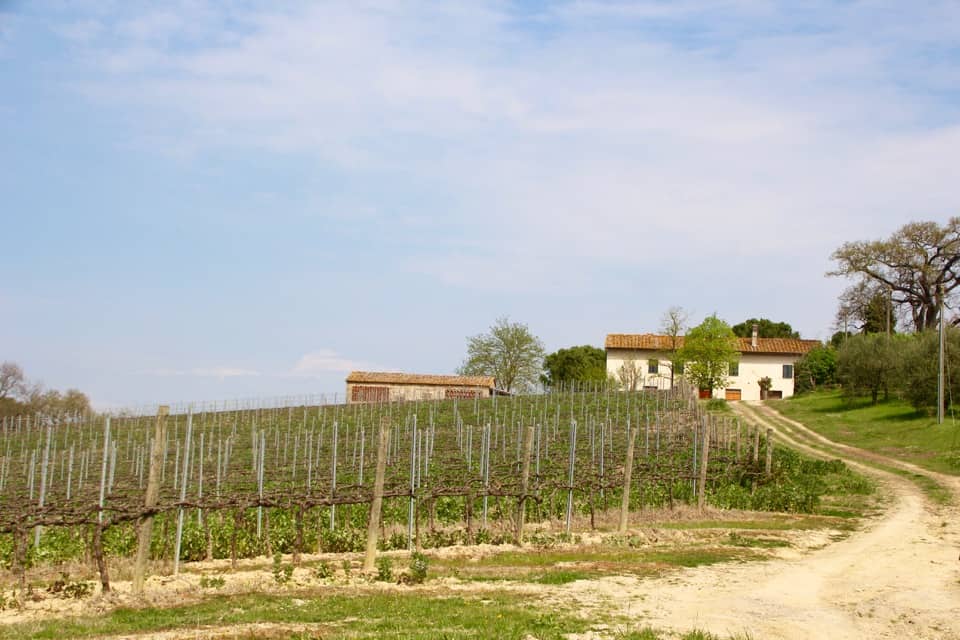 After these history lessons, we are motioned to get on the golf carts, as they will be giving us a quick tour of the estate to include the latest vineyard area. As we whiz by in carts, our guide tells us that the oldest documents that can bear testimony as to the existence of the estate Villa Cusona date back as far as 994 AD, that is over 1000 years!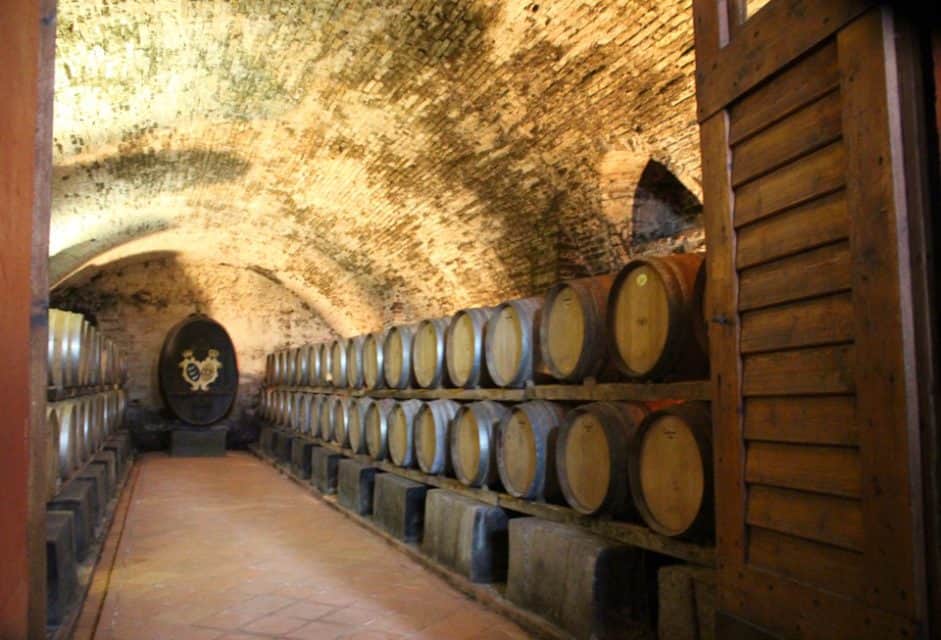 We soon realize that the brick and mortar on the Villa Cusona and its massive underground wine cellars have had some very influential and powerful figures walk through those massive gates that we entered earlier.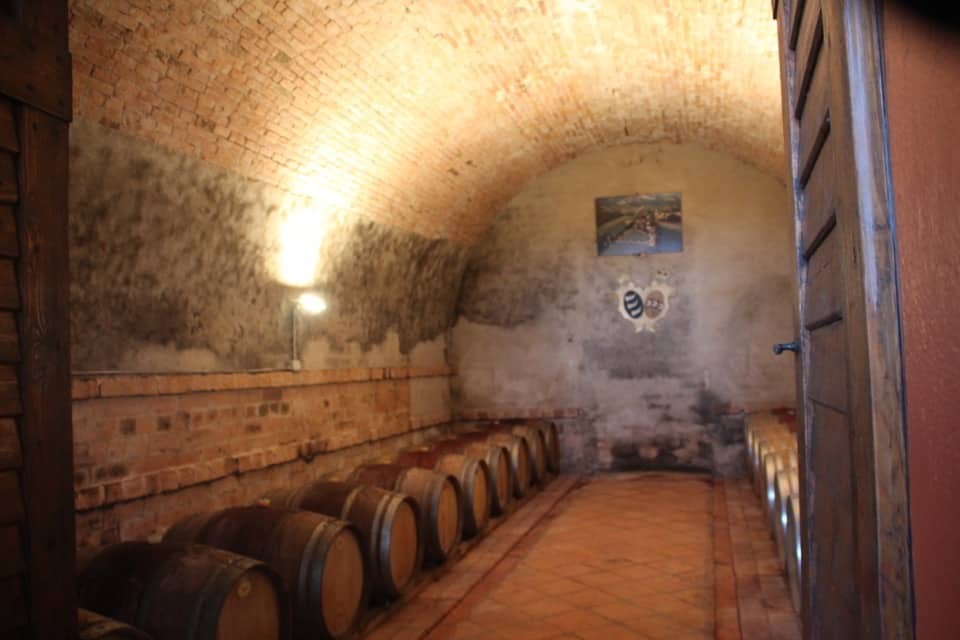 People like Winston Churchill and Tony Blair are some more recent examples. From here we go deep into the belly of the estate to tour the underground wine cellars and takes sips of Chianti wine that they have produced, before sitting around a massive table to sample hors d'oeuvre and hearing more stories about the Pope drinking their wine!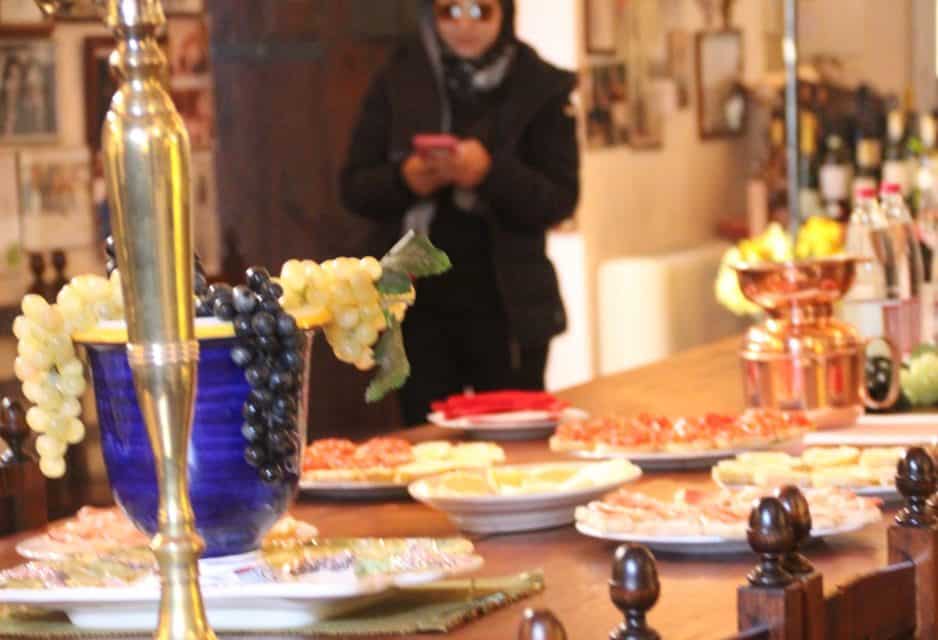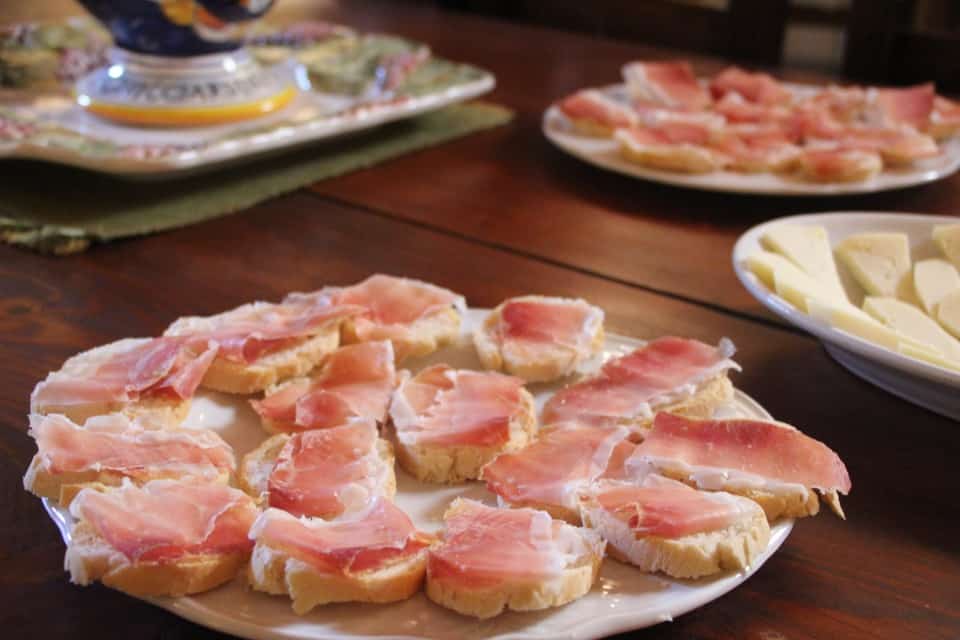 One of the Best Places to Go in Italy: The Strozzi Family Estate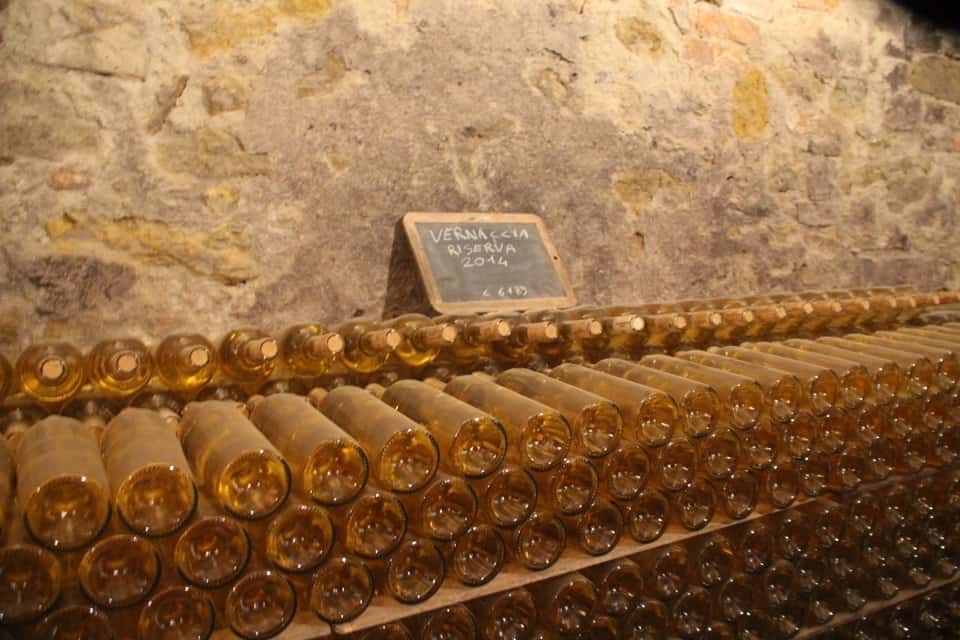 For your chance at a similar experience, try out Trafalgar Travel Tours, where they have a #BeMyGuest experience on every tour, which includes everything from cooking with a private chef on Tiber Island to meeting a Perugian Hand Weaver and Loomer to other Tuscany Farm Experiences! Unfortunately, this tour is not available yet through Trafalgar, but I was there helping them to decide if this would be a destination for those of you who choose Trafalgar as your tour guides throughout Europe. (I think it would be a perfect add-on tour, by the way!).
Here are some other best places to go in Italy with Trafalgar Tours:
Rome Explorer– an 8-day trip, dinner with Fabio Bongianni in his apartment, which formerly belonged to film director, Michelangelo Antonioni.
Italy Bellissimo– 11-day trip, cultural insight about Italian weaving at Laboratorio Giuditta Brozzetti – a traditional wooden frame hand-weaving shop and a trip to
Best of Italy– 13-Day trip, cultural insight into Venetian tradition of glass making and visit to the island of Burano which is famous for its colored houses and lacemaking.
Flavors of Italy -10-day trip, a walking tour of Venice and visit the Rialto Food Market and a #BeMyGuest experience with the Lenzi family – olive oil tasting on their Tuscan farm, enjoying Chianti over a meal. Includes a trip to the UNESCO, walled medieval town of San Gimignano.
Recommended Reading:
Positano, Italy: Bellisimo Part 1
Positano, Italy Bites Deep: Part 2
Furore, Italy: The Most Beautiful Place on Earth
Portofino, Italy: At least Once in a Lifetime
Disclosure: The writer believes in full disclosure and wanted to let you know that this trip was provided by Trafalgar Tours. As is common in the travel industry, the writer was provided with accommodations, meals, and other compensation. The invitation's purpose was to learn more about Trafalgar's commitment to sustainable travel and the work being done by its charity of choice: TreadRight.
'TreadRight. Tread Light. Uncovering immersive tourism partnerships that ensure a better future for all.'