There is so much to say about Positano Italy, and yet nothing you can say that will give you the true essence to explain what Positano and Postianto Beach are all about. It speaks for itself, without superfluous words. It is so stunning that it makes you hunger for more. I can say that I absolutely loved the stunning drive we took down the Amalfi Coast from Rome to Positano by car. You know what they say, getting there is part of the journey.
---
What's in this post:
hide
Positano, Italy
---
Once you have arrived, the chic hotels, the winding roads, the houses, and apartments built up on the hill. You will be in awe. Somehow Positano has managed to maintain its traditional character after all of its fame. We arrived mid to late afternoon, with the mysterious foggy cloud over the city, making it a bit difficult to find our villa. But after several back and forths as to where it SHOULD be, we found it: straight up the hill, yet not so far from Positano Beach.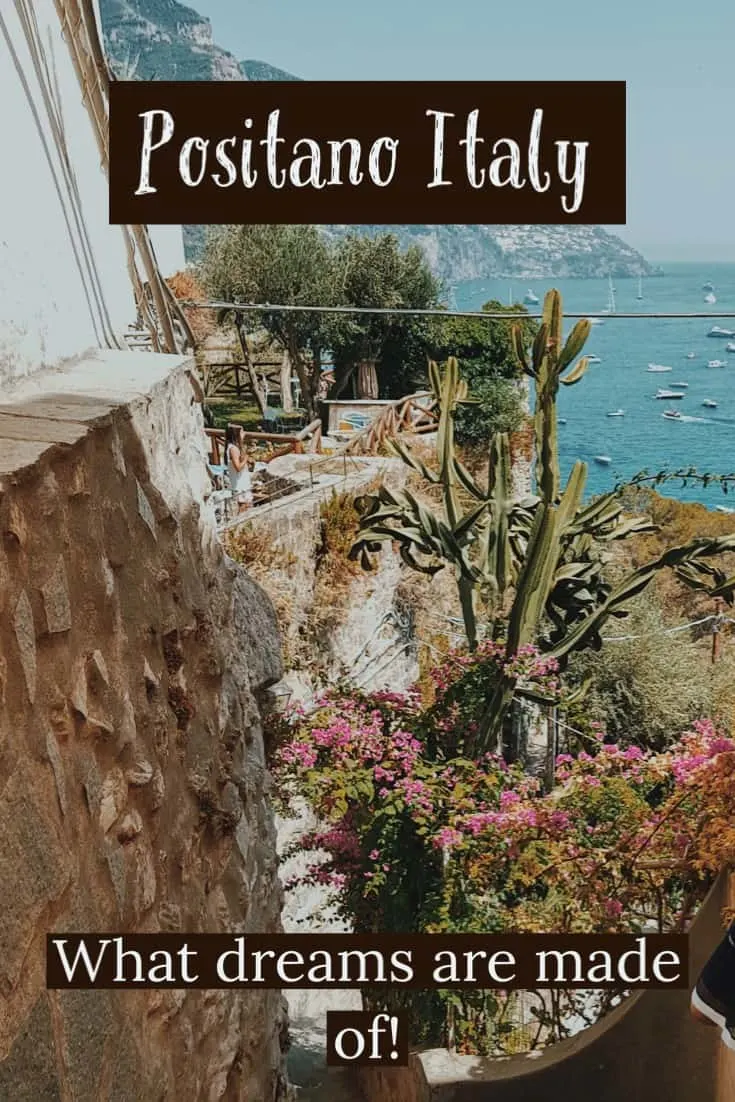 Positano Beach and Luxury Villas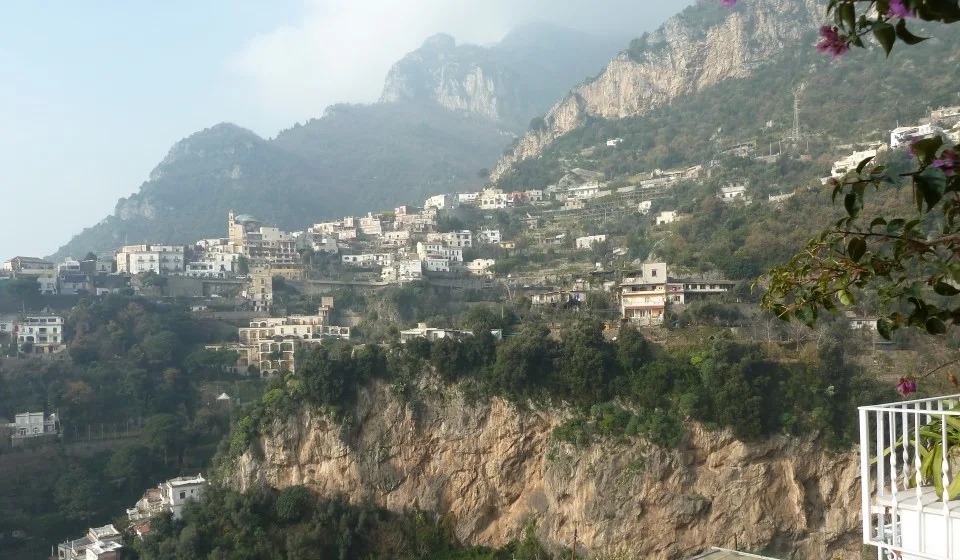 After securing our luggage in our villa, we started the trek down to the little supermarket. It was just a short walk down the lighted pathway to purchase wine, cheese, salami, prosciutto, olives, and bread. This, for me, is the quintessential meal in Italy (and at home!). It is almost (sometimes) better than going out for dinner at a fancy restaurant.
Here is the view from our room the next morning, notice the delicious breakfast they brought to us for us to eat on the terrace!
A Walk Down To Positano Beach
We stayed at Villa Mary Suites, the #1 B&B listed on Tripadvisor for Positano. The view from our room was nothing short of spectacular! That next morning, the air was crisp, as we made our way down to Positano Beach. And I do mean "down". It is a long hike from where the villa was to the beach, but oh, such a wonderful walk. The colors of the buildings amazed me. I love moss and I love the colors it brings when it grows on these ancient walls. Green and blue are my favorite colors, and this is how they naturally appear on the walls in the sweet town of Positano, Italy.
Honestly, it doesn't get much better than this!
Where to Stay Near Positano Beach:
We stayed at Villa Mary Suites, the #1 B & B listed on the Tripadvisor website at the time and we absolutely loved it. But I found countless other cute places to stay: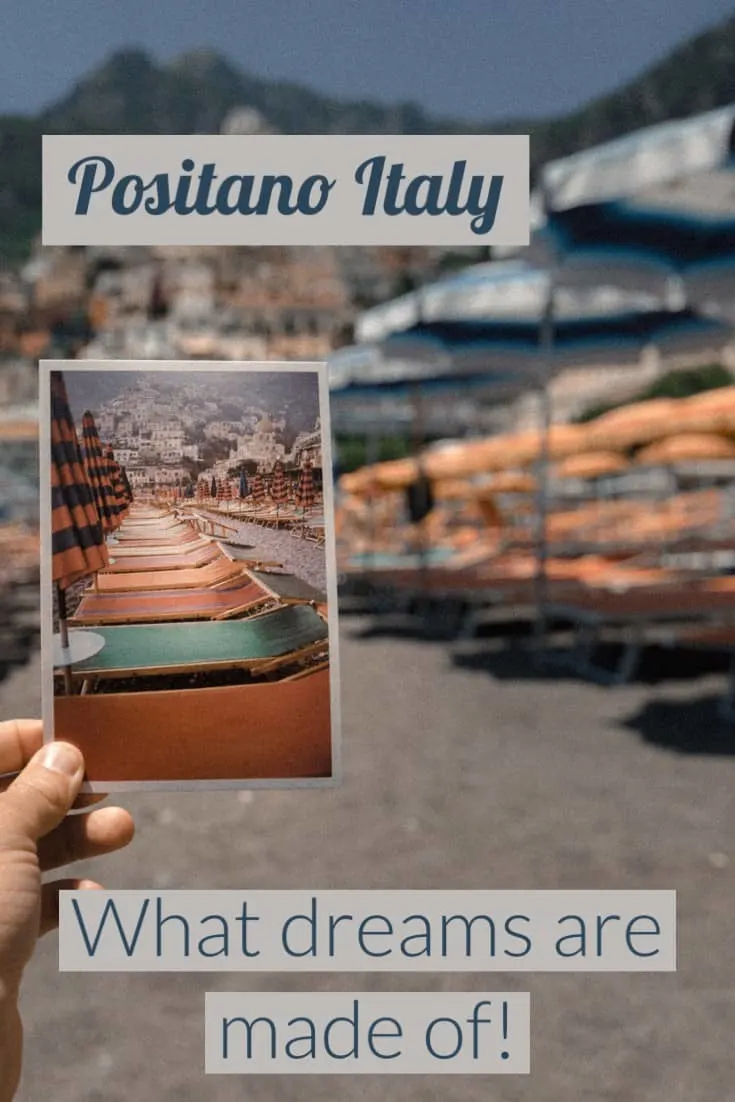 Positano, Italy: More views of Positano Beach
What I found funny about Positano is that you don't even have to know where you are going, there is just a simple path, leading you down to Positano Beach. We never even asked for directions, we could just see where we wanted to go.
The shops, architecture, and walkways make this place so quaint and wonderful. I could literally walk around for days looking at and photographing the doorways, architecture, and the views of this gorgeous Italian village.
Positano Beach and People Watching
Once we made our way to the brown, sandy Positano Beach, the people watching and gorgeous beach made it an incredible sightseeing experience. This is what I am talking about in my biography when I say "creating experiences for you and your family." Positano, Italy is truly an experience. Quite frankly, you almost can't believe a place like this exists. Here is the other side of Positano beach.
Positano's Main Beach is Marina Grande Beach
Positano, Italy is postcard-perfect and it is easy to find Positano's main beach. In fact, it is one of the most cosmopolitan of all the beaches along the Amalfi Coast. With its dark grey sand and the gorgeous Tyrrhenian Sea, it is the iconic image of the Amalfi Coast that I think of.
While at Marina Grande Beach, look for the main steps, and on either side are two restaurants that we were recommended for lunch, Le Tre Sorelle, on the left and I can't remember the name of the other one. We went to the other one, on the right of the main steps. The photo below is of the cat that lives there!
People Flock to Positano Beach
Positano Beach is a 300-meter-long strip (about 1000 feet) in the center of Positano, Italy where travelers flock, especially in the summertime. When we were then in February, there was practically no one there! Summer travelers come for a swim and to dine at the many restaurants that line the shore. Part of Positano Beach is managed by L'Incanto, which rents beach chairs, umbrellas, and sunbeds. They provide changing rooms and access to showers as well.
At the end of the beach is Scogliera, a rocky terrace that has topless sunbathing and where the nightclub Music On the Rocks is located. This goes on during the summer, but you won't see any of this during the shoulder season, which is when we were there.
In the middle of the beach, in the spiaggia libera – or the free beach of Positano, where you can lay out your towel or grab a lounge chair – this place was made for beach bums and there are no rental fees in this section. There is a small jetty for boat excursions and where rented boats depart to and from Capri.
And so, here we sat, mesmerized by this place called Positano Beach.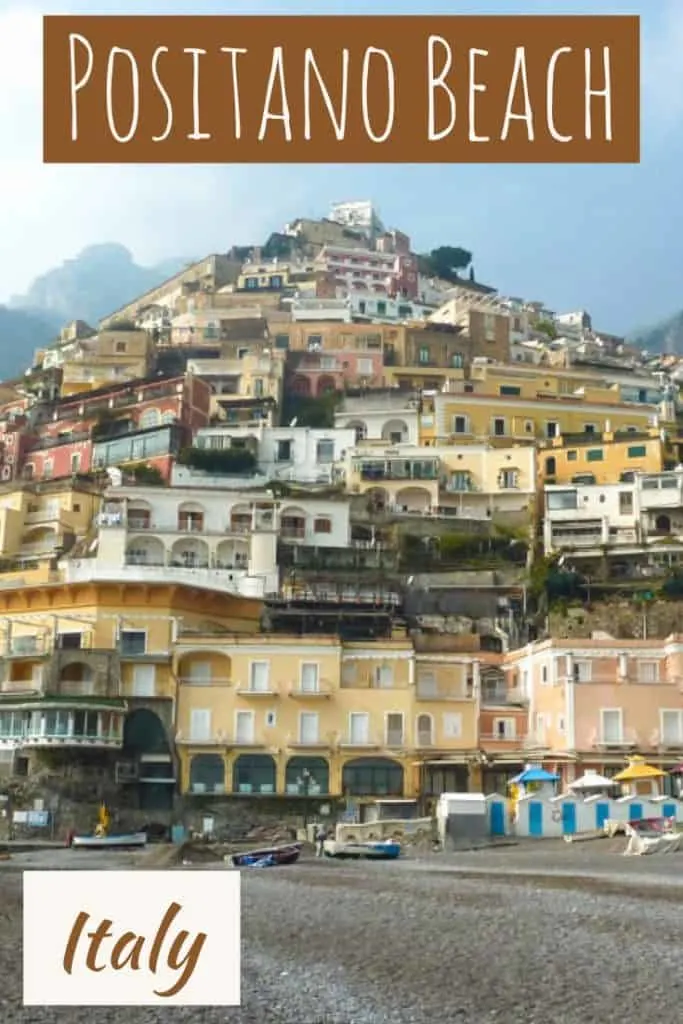 up next: Positano bites deep (Part 2)
This is a series of articles about a trip to Italy from Rome to Positano, a drive down the Amalfi Coast: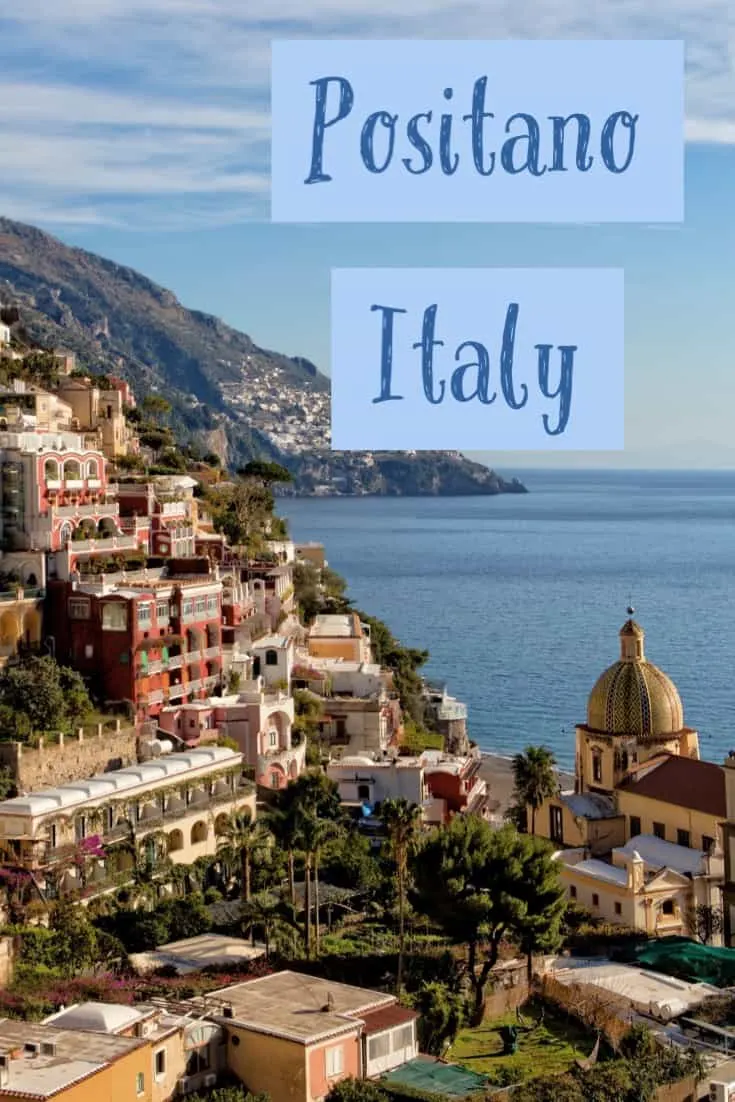 More Recommended Reading about Italy:
Make this Your Next Authentic Italian Vacation
Authentic Italian Recipes for the Soul
Le Marche Region, Italy:
Food, Friendship, and Wine in Le Marche Region, Italy
The Lost Art of Print Blocking in Carpegna, Italy Regenerated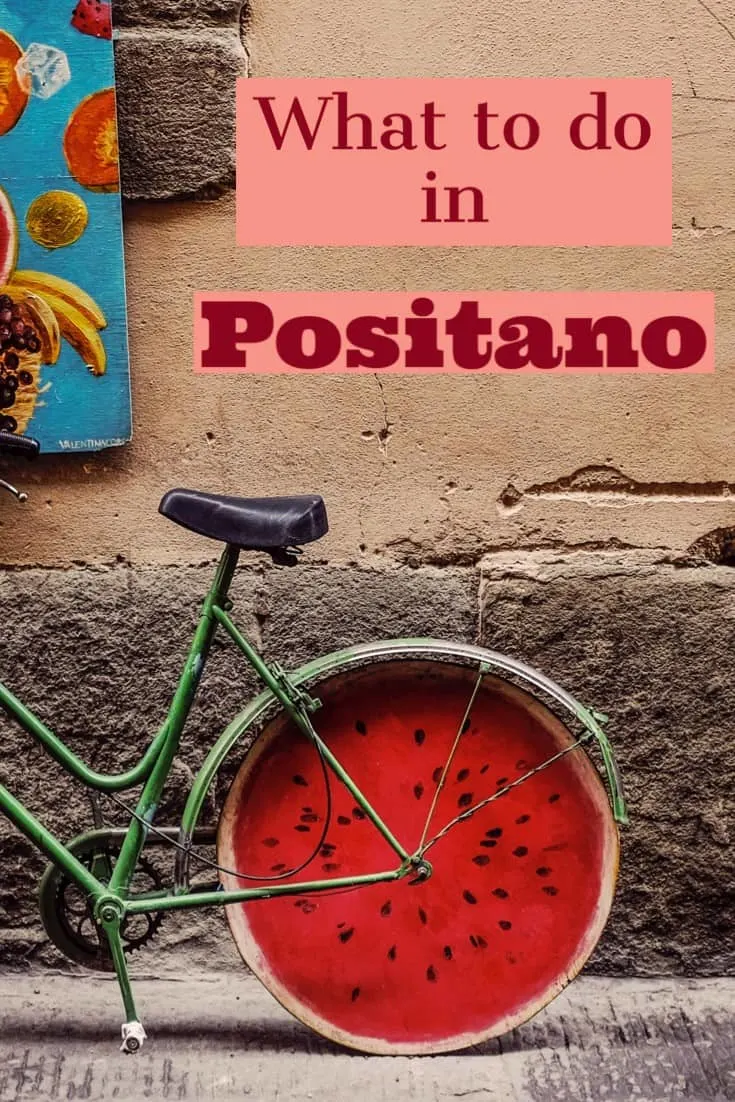 Disclosure: As is common in the travel industry, I was provided with accommodations, meals, and other compensation. While it has not influenced my review, PointsandTravel.com believes in full disclosure of all potential conflicts of interest. All Photos were taken by the author/or were given permission from the photographer. Affiliate links may be located in this article.