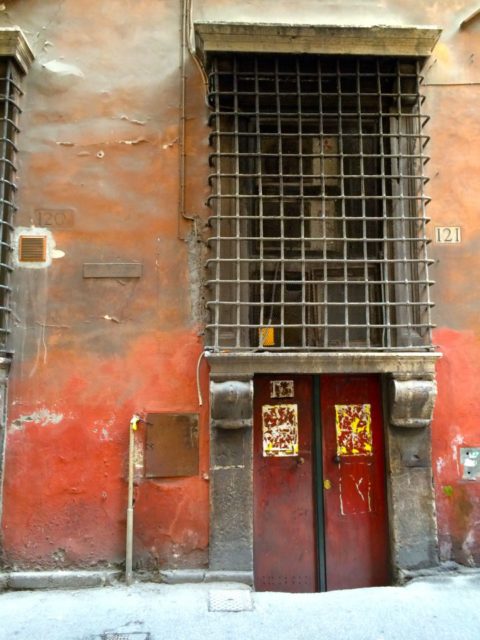 Rome, the eternal city. Who doesn't love Rome? I fell in love the moment I landed there and have continued to go back there year after year. It is a fabulous city! There are so many things to see and do in Rome. But one thing that makes Rome so much better is if you rent an apartment. You will get an authentic feel of being here that you don't in a hotel.
This doesn't necessarily have to be for long-term either, you can rent an apartment almost like you would stay in a hotel. There are many apartment rentals, but one I have used over and over again is GoWithOh. They have a fabulous selection of apartments in many European cities, but in Rome, they have numerous choices.
When I was last there, I wanted to stay over by the Colosseum. Since I wanted to explore the Roman Forum and Palatine Hill in this area, so that is the area in which I searched for using the website.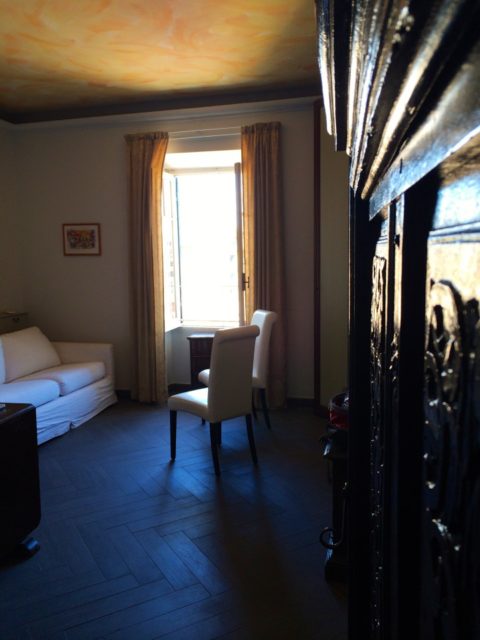 There are many benefits to staying in an apartment versus a hotel.
Most apartments come with a fully equipped kitchen and at the very least, a washer. These were the things I was looking for on my stop-over between cities. I had been on the road for quite some time (my 32-day odyssey) and needed a place that I could buy a few groceries, eat at home, get some work done and do laundry. Even if you are not on a long trip like I was, this enables you to bring less in your luggage or carry-on and therefore spend less on airline fees.
Apartments are usually bigger than hotel rooms. This way, you can spread yourself out and have some room to see what you brought, instead of leaving it crammed pack in your luggage.
Apartments are usually in real local neighborhoods that allow you to explore areas you might have missed if you stayed in a hotel in the main area of town. Many are tucked away in really cool residential neighborhoods where hotels would not be. Usually, there are local stores, markets, restaurants, and churches where you can see more locals than tourists. Here is the local church in my neighborhood: Basilica di San Clemente.

Basilica di San Clemente, Rome, Italy

Basilica di San Clemente, Rome, Italy

Also apartment living makes you feel like a local. For instance, the apartment I stayed at in Rome, had this giant entry door into the apartment building, with a tiny entry door inside of that, where I would insert my old fashioned metal key and it would only open the tiny door, which I had to squeeze thru. It's funny how the whole thing worked and made me think about how ancient the door was!

Post center in Rome, Italy

Once inside, it had an antique wooden post box for the tenants and an old lift (elevator), with wrought iron doors, where you and your luggage also barely fit. Once inside the apartment, which was a newly-modern apartment, you could still feel the families before you that had lived here. If only these walls could talk! Also, on my first night, I came around the corner and peeked out the window, only to see a very old woman climbing to the top of the building. I don't know what she was doing up there, but she had to have been at least 70 years old!

For families, renting an apartment is just more "value" for the money. Since my family has grown and gotten older, we prefer suites in hotels, villas at resorts or apartments, so that we can have plenty of room and yet not have to pay for two rooms at a hotel. Apartments meet this criteria.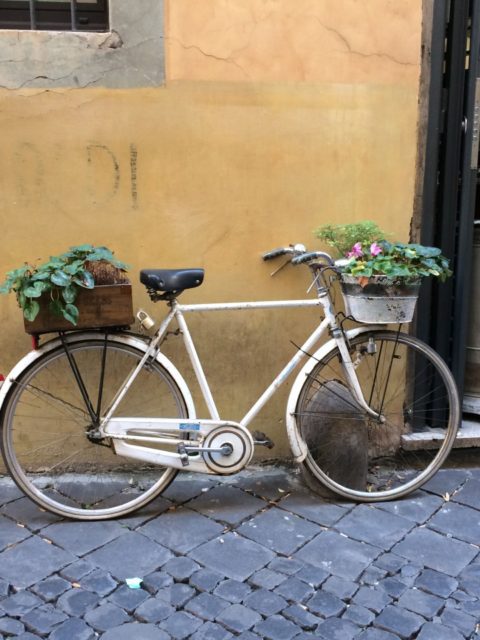 RECOMMENDED READING:
Authentic Italian Recipes for the Soul
Tuscany Region, Italy:
One of the Best Place to go in Italy
Hotel Adler Spa in Tuscany, Italy
Luxury Italy: A Journey for the Soul
Lazio Region, Italy
Get the Scoop on the Best Gelato in Rome
Tiber Island: A Tiny Island in the Middle of Rome
Campagna Region, Italy:
The Abbey of Montecasino and Herculaneum
Positano, Italy: Bellisimo Part 1
Positano, Italy Bites Deep: Part 2
Furore, Italy: The Most Beautiful Place on Earth
Emilia-Romagna Region, Italy
La Bottega del Legno: The Woodshop in Forli, Italy
First Words: La Biblioteca Malaestina in Cesena, Italy
A weekend trip to Cesenatico, Italy
Altavita Winery: The High Life of Cesena
The Magnificient Masselina Estate and the Women of Faenza, Italy
Veneto Region, Italy:
A Voyage Thru Time: Things to do in Venice, Italy
Puglia Region, Italy
The Power of Travel Seen Through the Eyes of a Travel Company
Liguria Region, Italy:
Portofino, Italy: At least Once in a Lifetime
Genoa, Italy and the BW City Hotel
Treat Yourself to the Suite Life: Hotel Splendido, Portofino, Italy
Hotel Spendido: Absolutely Splendid
The Poetry of an Old Fisherman's Village: Bocadasse, Italy
Italy Revealed: Camogli, Italy
LeMarche Region, Italy:
Make this Your Next Authentic Italian Vacation
Food, Friendship, and Wine in Le Marche Region, Italy
The Lost Art of Print Blocking in Carpegna, Italy Regenerated
Calabria Region, Italy:
Disclosure: GoWithOh generously offered me an apartment in Rome, Italy while I was there, and I took it! The opinions here are my own though!