2 days in Seville, Spain can be a great way to see what all this cultural hub has to offer, from its stunning architecture and gorgeous gardens to delicious cuisine and lively nightlife. It's enough time during the long weekend for a whirlwind tour of this charming Spanish city. We've put together a 2-day perfect itinerary that will give you an overview of what there is so you can pick out your favorite activities.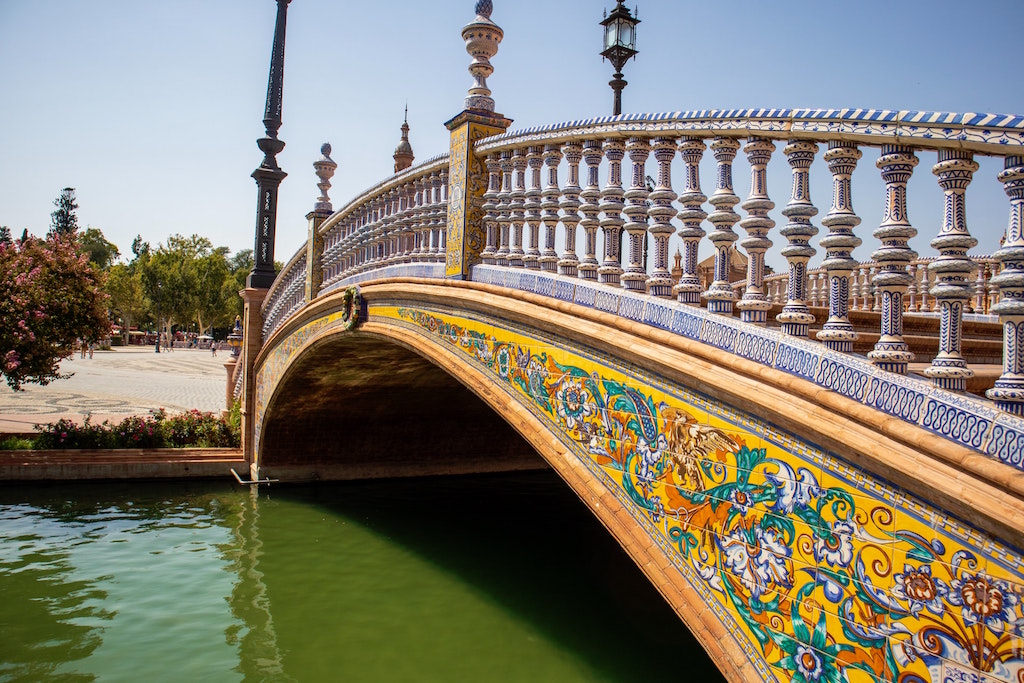 Are you visiting the beautiful Andalusian capital city of Seville?
---
What's in this post:
hide
2 Days in Seville Itinerary
---
You will have plenty of opportunities to explore on foot or by bike, but if you want some help getting around, we recommend renting a car with GPS navigation – it's super easy! However, if you're seeking something more restful than driving around town yourself, get on one of the many buses or trains available throughout the city. They run frequently and are very affordable.
Several local guide tours are offered through companies that provide transportation between destinations and expert guides that speak English! Whatever mode of transport works best for your schedule will get you where you need to go without any hassle at all!
You may discover the enchanting portal of history as you explore all of the Mudejar, Gothic, and Renaissance architecture in Seville. This explains how this once Moorish city played a crucial part in discovering the New World because of Christopher Columbus.
Let us get started!
What is the best time to visit Seville?
The best time to go to Seville is entirely dependent on your priority. The weather and your interest in cultural activities will significantly impact when you determine the greatest time for your visit.
March through June, the spring and early summer months, are the most popular time. This is when Seville has its greatest amount of sunlight and warmth, but it can also get incredibly crowded with tourists, so we recommend going in late May or June instead to avoid extra costs during the high season.
The city of Seville, in southern Spain, holds the world's third-largest Semana Santa (Holy Week) celebration. The Roman Catholic event occurs during Holy Week (March/April). Come at this time of year to witness something unique and individual to Seville, Spain but keep in mind that the city will be the most crowded.
If you're okay with cooler weather (and some rain), then September will be a great option for you! It's still warm enough at night that you won't need an extra blanket, while daytime temperatures are on the lower side than what they would typically be during other times of the year. Plus, there aren't as many crowds around this time either – bonus points!
Wintertime shouldn't be ruled out completely, though, because December through February offers milder days compared to the rest of Europe. February or January is also a good time to visit. You can avoid the rain and damp of autumn while still taking advantage of the low cost of the shoulder season.
Then there's the fact that Seville has a bad time to go, and it is during the summer months of July and August. Not only is the city subjected to sweltering heat, making afternoon sightseeing unpleasant, but this is also when locals go on vacation.
The 2-Day Seville Itinerary
Seville Itinerary – Day 1
There is no shortage of activities you can do on your 2 day itinerary. Still, we recommend visiting these places on the first day to get a solid idea of what this city is all about.
When you arrive in the city, you'll want to visit the best places to see in Seville as soon as possible. We'll begin in Seville's historic center and work our way to southern Spain towards San Bernardo to accomplish so.
#1 Real Alcázar
Real Alcázar, built in the 11th century, is one of Seville's most popular attractions. The palace has both Moorish and Christian architecture that makes it a must-see during your stay there.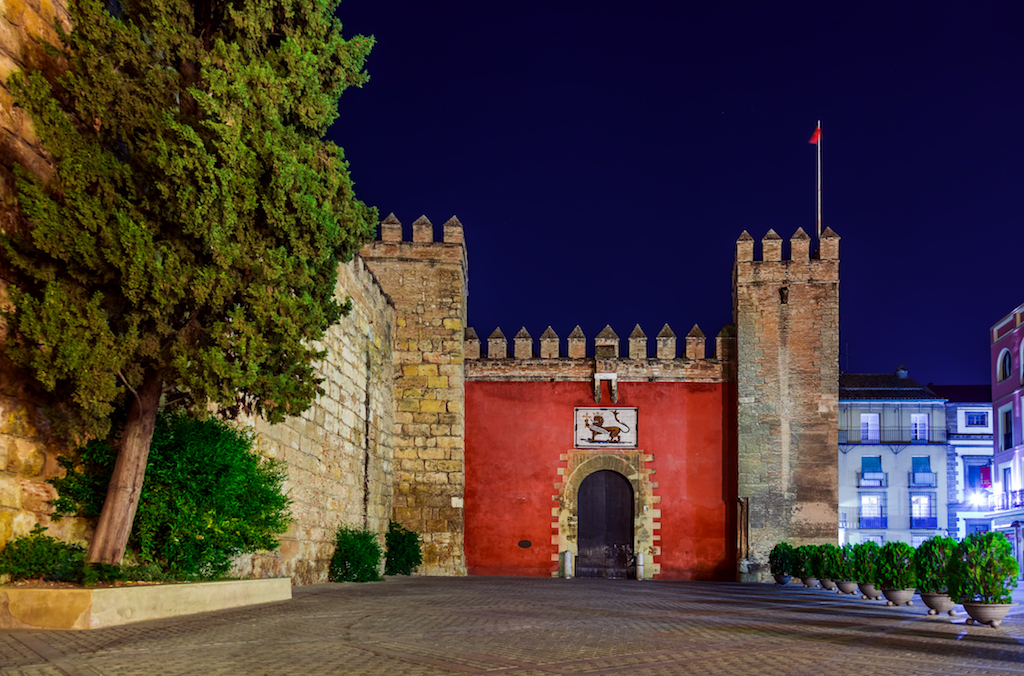 The magnificent Real Alcazar of Seville is an excellent starting point for your trip to Seville, where you may be charmed. Although it is still used as a traditional home of the Spanish royal family, this Royal Palace adds to its majesty and appeal. It's rightfully on the UNESCO world heritage site list, and one of Seville's most popular attractions erected during the 11th century.
You would admire the Alcazar's exquisite rooms, iconic courtyards, and elegant and peaceful gardens behind its walls. With its Moorish architecture and pools, the Patio de las Doncellas is likely to spring to mind. With so much natural beauty and majesty on display, you'll be off to a flying start in Seville.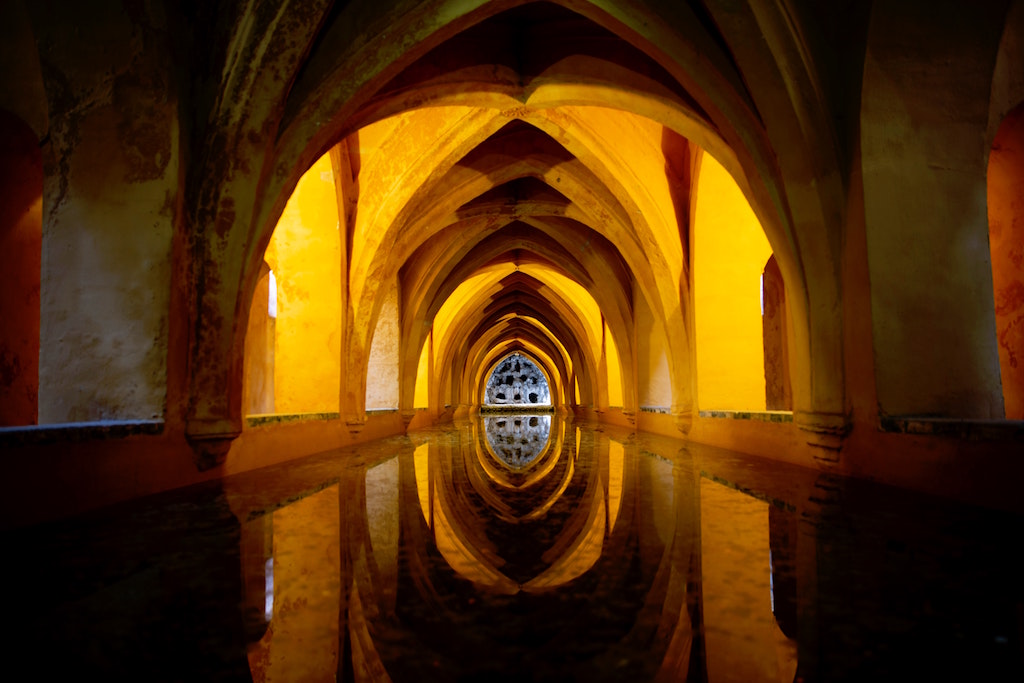 #2 (Catedral de Sevilla)
Seville Cathedral is another popular spot and one of the main attractions in Seville. It's a must-visit during your stay here, and it has been declared one of the UNESCO World Heritage Sites. This Anglican cathedral is an excellent example of Gothic architecture, making it stand out from other places around Spain.
The Seville Cathedral, also called the Great Cathedral of Seville, is the world's fourth-biggest church (largest gothic cathedral) with the most magnificent design. You'd be crazy not to visit this great spot while in Seville.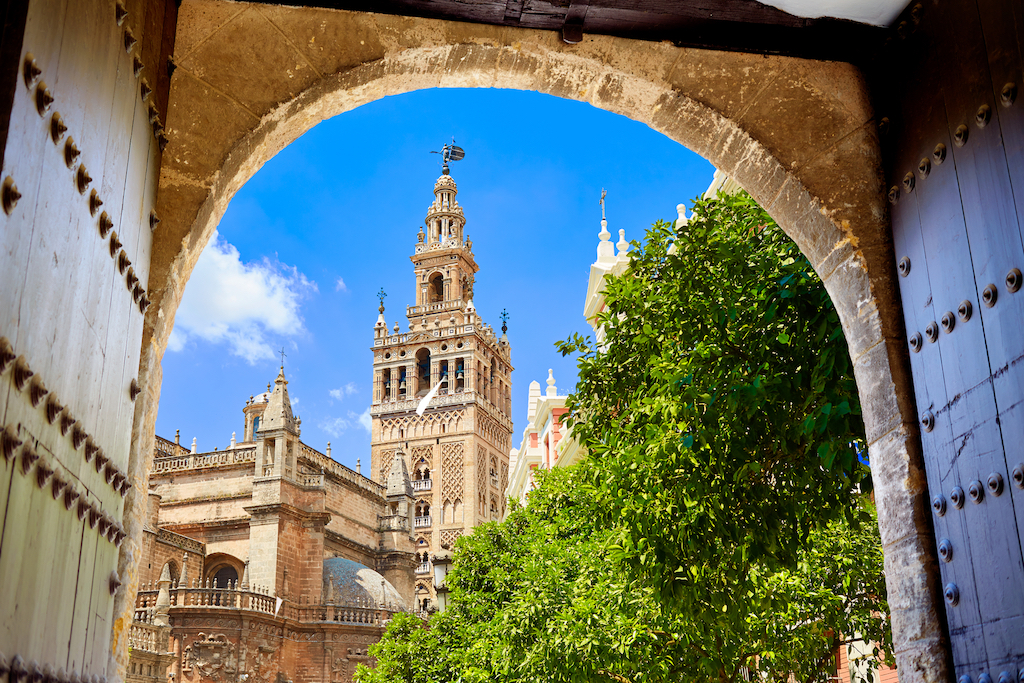 The Cathedral was erected in the 15th and 16th centuries on the site of an earlier mosque during the Middle Ages of Moorish occupation. The outside of this Gothic structure is impressive, but its intricate and vastness are best appreciated from within. You'll find works by well-known Spanish painters, a wonderful choir and altar, and the sarcophagus of Christopher Columbus, among other things.
Take a while to appreciate the orange trees remind you of the Patio de Los Naranjos. This charming courtyard even has a little fountain, which is historical evidence of the past mosque. Aside from its magnificent architecture, the Cathedral of Seville features the tomb of Christopher Columbus, renowned Spanish artists' works of art, a fine choir and altar, and the tomb of Christopher Columbus.
#3 Seville Plaza de España
The Plaza de España is among Seville's most popular attractions, and it gets its name for being drawn up by famous Spanish architect Anibal Gonzalez. This plaza has the Palacio del Conde Duque on one side of it, which you should also see during your stay in this city since it's home to the regional government.
If you're looking for something different to do in Seville, then the Plaza de España is undoubtedly worth your time.
The plaza de España is inspired by the urban plans of Andalusian cities like Cordoba and Granada, which are quite distinctive with their unique architectural features. They made the plaza around 1930 during the Spanish civil war; however, Plaza de España structures bear a strong resemblance to those built centuries ago.
This Plaza de España also has an impressive fountain on display and several sculptures depicting scenes from various stages of Spain's history. You'll even find some tile murals here, too, that show everything about this Plaza de España through pictures alone.
The beautiful semi-circular structure is now mostly used for government offices; nevertheless, the Seville Historical Military Museum is freely accessible to the general public.
It was transformed into the Palace of Naboo and served as a filming location for Lawrence of Arabia and Star Wars Episode II: Attack of the Clones.
#4 Archivo de Indias
Archivo de Indias is another must-see during your stay in Seville. It's home to the world's biggest archive of historical documents, and it reflects Spain's rich past as a great colonial power.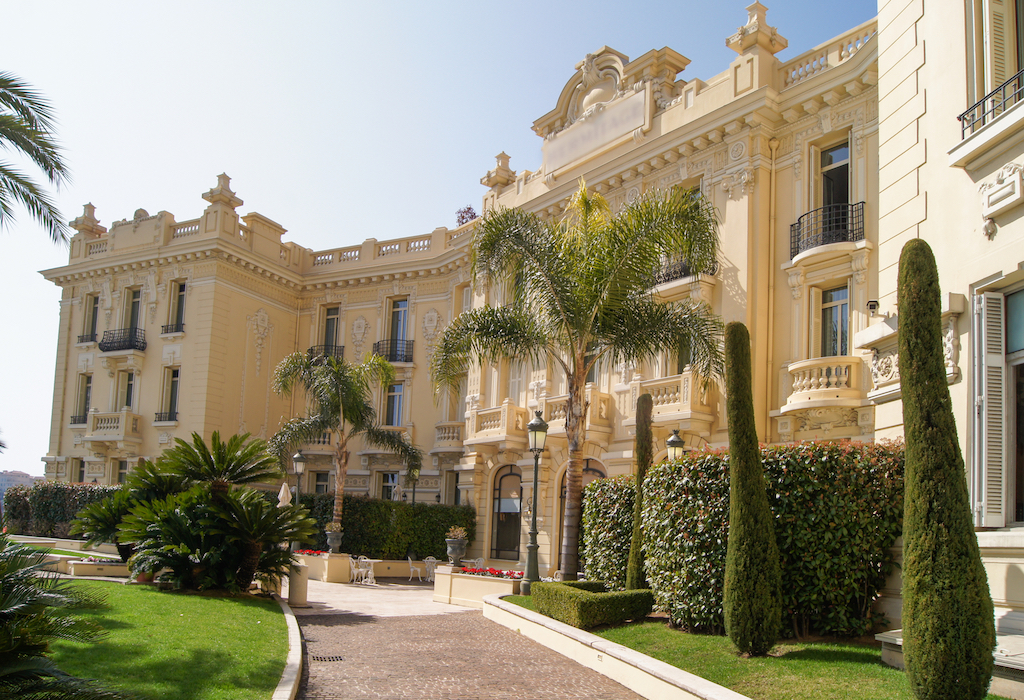 Archivo de Indias is a treasure trove for rich history, with documents dating from the 16th century valuable and fascinating. In addition, it houses particularly significant and revealing archival papers relating to the Spanish Empire's exploration and colonization in the Americas and the Philippines.
#5 Royal Tobacco Factory
Another fascinating attraction in Seville is the Royal Tobacco Factory or Real Fábrica de Tabacos. It's home to several historical artifacts, and it also has some interesting history on its side since they shut this factory down back in 2007, but you can still visit it today.
Not many people think of visiting a cigar factory when looking for things to do in Seville. Still, it makes sense after you learn about the city's long relationship with tobacco products. The plaza del Conde Duque is where you'll find the famous Spanish cigarette brand called Sevilla Club that even non-smokers love because of their unique flavor, which smokers all over Spain favor.
The plaza Conde Duque area used to be where people rolled the tobacco leaves, but today it's home to this plaza del Conde Duque building known as one of Seville's most beautiful buildings.
#6 Palacio de San Telmo
Another impressive attraction in Seville is the Palacio de San Telmo. It's home to a collection of well-preserved furnishings that bring this place back to life when you visit it today.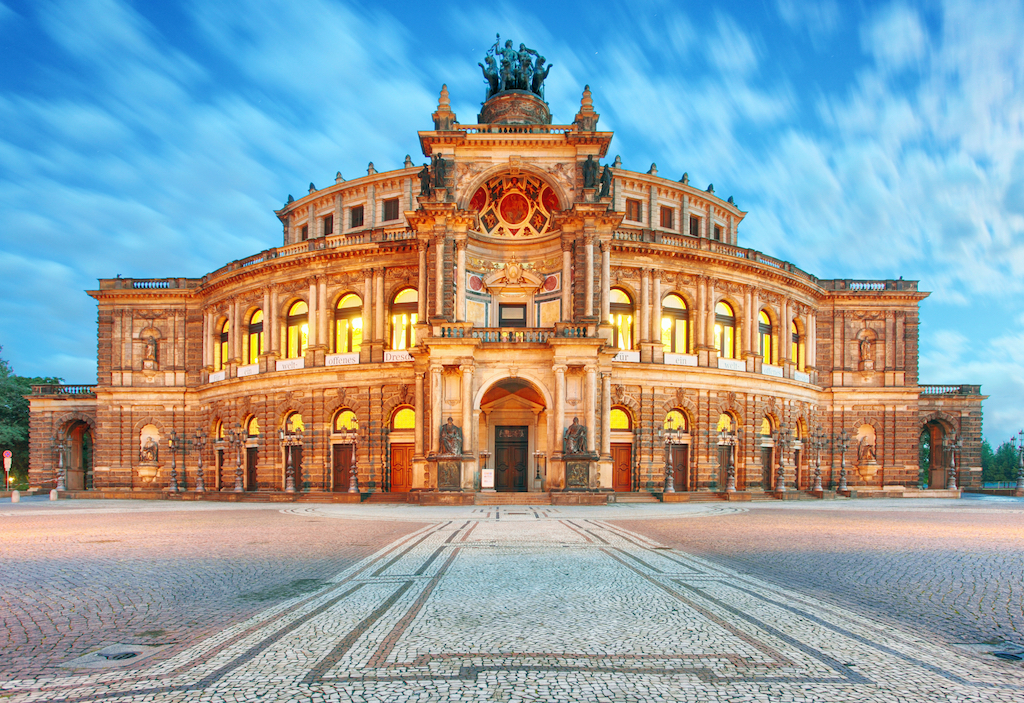 If your kids want something fun and different to do while visiting Seville, then they can enjoy an interactive museum that's filled with history and art, too.
#7 La Giralda Tower (Bell Tower)
La Giralda Tower (Bell Tower) is another Seville monument you can't miss when visiting this beautiful city, and it's located just a few minutes from the cathedral.
This bell tower was once part of a mosque that occupied the site after its construction during the twelfth century, where they decided to erect a new church with a bell tower.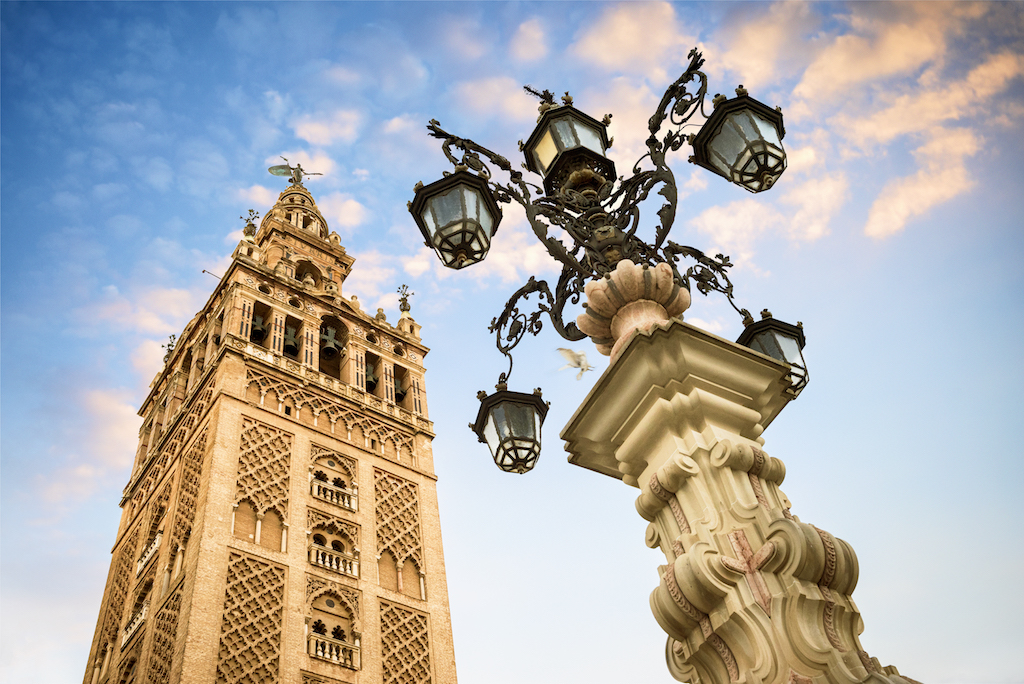 The La Giralda Tower (Bell Tower) is the tallest building in Seville, making it an easy landmark to spot no matter where you are within Seville's borders. The views from the top are also impressive, but be sure to climb its narrow stairs with caution since there aren't any railings.
#8 Barrio Santa Cruz
Barrio Santa Cruz is another place you should visit in Seville when looking for things to do. It's a Jewish quarter neighborhood with some beautiful buildings with Moorish architecture. It also has an impressive cathedral since the Catholics claimed this area during the late 1400s after they drove out Muslims who lived here all those centuries ago.
You can find many interesting shops along this street, such as clothing stores, cafes, and art galleries alike; however, be sure not to miss seeing their beautiful doors whenever possible since each have unique designs carved right into them, just like something straight out of a fairy tale.
#9 Metropol Parasol (Las Setas de Sevilla)
The Metropol Parasol is located not too far from the Seville cathedral. This structure was built back in 2011 as part of Seville's preparations for it to be named a European Capital of Culture.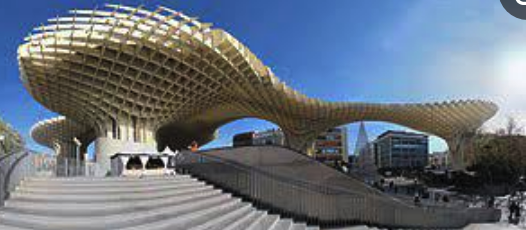 This impressive sight towers resides over everything else due to how tall it is; however, what makes this even more amazing are all the ancient ruins that were discovered below the ground floor during construction. This since they've made an archaeological museum underneath where visitors can explore these historical artifacts that once belonged to people who lived here long ago before them.
This place has become one of the Spanish culture's most famous icons thanks to its unique architecture and design. Many people think it looks like something out of a fairy tale because flowers aren't what you'd typically expect on top of the main building. The structure itself was built using 100% recycled materials, so it makes perfect sense why they went with such an unusual concept since there are no two pieces alike here anywhere inside Las Setas de Sevilla.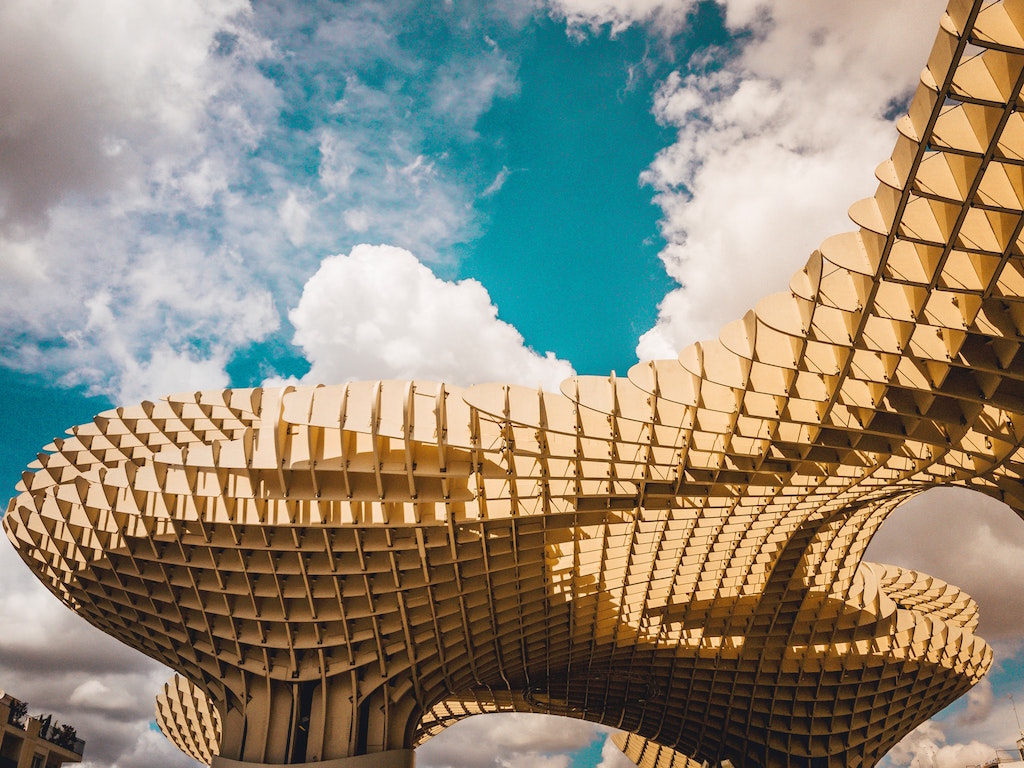 Another mentionable thing about this location is that it's open 24 hours a day throughout the week, making it easy to visit whenever you want or need.
#10 María Luisa Park
maría luisa park is another place you can visit in Seville when looking for things to do, and this theme park was created around the same time as plaza de España since it was finished back in 1929.
This area showcases a lot of beautiful gardens that are full of life during warmer months while also showcasing some interesting statues too such as one depicting Christopher Columbus alongside Queen Isabella I standing atop their famous ship called Santa Maria, which they used on their first time trip across the Atlantic Ocean from Spain to America.
The property's main attraction is the view of the city, which you can see from all over. The beautiful water features and pavilion of Alfonso XII may be seen from both sides and some Moorish-style fountains, diverse sculptures, and statues. Monte Gurugu – a rocky mound with water features and a viewing platform at the top with an amazing panoramic view of Seville.
#11 Be Sure and Have Tapas
After you finish up all your sightseeing during the day, be sure to check out some of Seville's most popular tapas bars since they're what this city is known for more than anything else.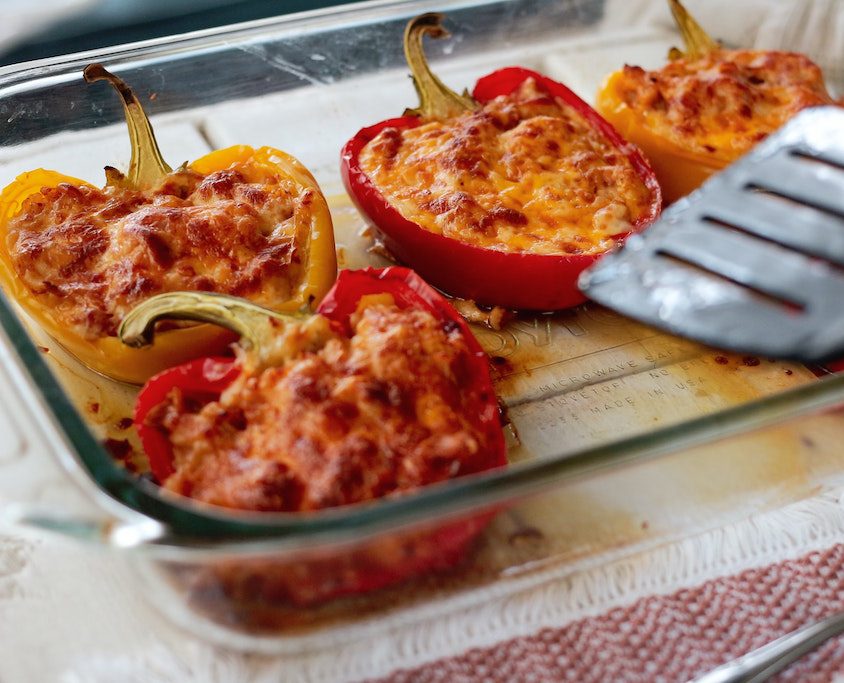 There are so many great things about enjoying a nice glass of red wine while munching on these small plates with friends and family alike. Just keep in mind that not every bar offers them, especially if it's too early or late in the evening when they open and close instead, but there will always be other places nearby where you can find something delicious no matter what time of day it is.
Seville has plenty of history due to how long people have been living here, which makes exploring streets an adventure by itself; however, there are other places to visit here, such as parks and beaches and traditional restaurants like El Rinconcillo.
#12 Casa de la Memoria
The Casa de la Memoria is another interesting place to visit in Seville when looking for things to do.
This building was originally part of a convent until it became abandoned during the 1930s before eventually being renovated back into its original state; however, even though this structure has been restored since then, many parts still reflect what life was like here more than 100 years ago.
#13 See a Flamenco Show
See a flamenco show when visiting Seville if you want to get in touch with the city's culture and history since it was born in this area.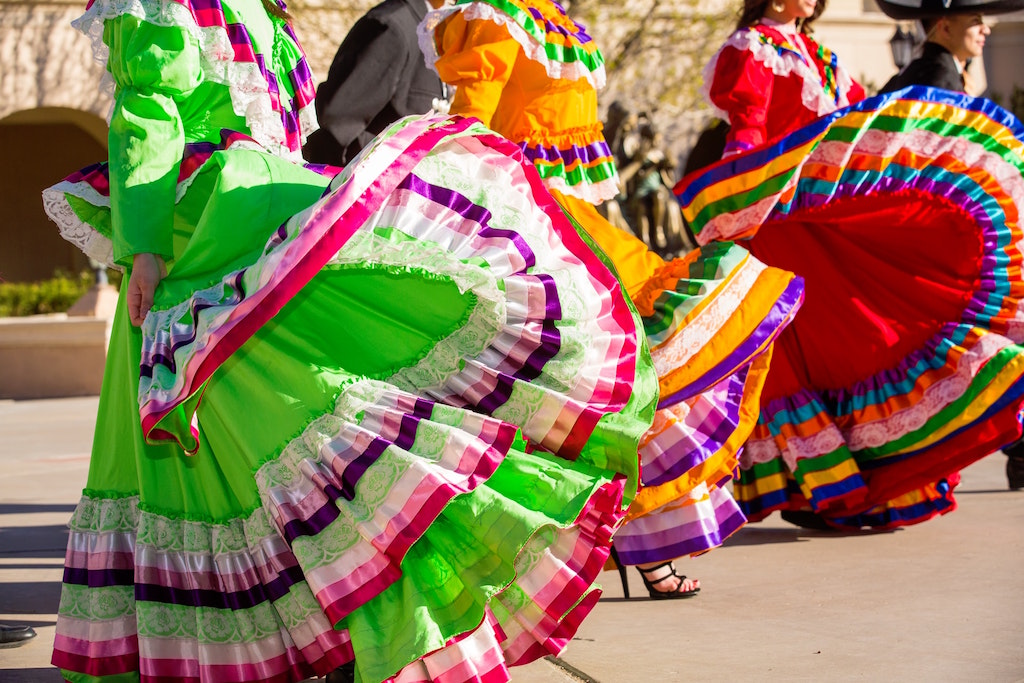 The flamenco show is exciting, fun, and full of life, thanks to passionate dancers who put on an incredible display for all those watching while also stirring up emotions of happiness, sorrow, anger, and more depending on what song they dance along to.
This should be seen at least once during your stay here, even if you don't understand Spanish, because just seeing how much effort each dancer puts into their performance will make it worthwhile regardless of language barriers.
Seville Itinerary – Day 2
The second day in Seville is spent sightseeing in a new sector of the old city full of narrow streets, museums, local markets, etc., before moving on to your next destination the next day.
#15 Museum of Fine Arts
After you've finished checking out the Metropol Parasol, be sure to head over towards Seville's Museum of Fine Arts since this is another one of the top places to visit during your stay here.
There are several different sections within its walls where visitors can learn all about what life was like for people who lived in Andalusia during ancient times or see artwork from some of Spain's greatest artists such as Goya and Velázquez, among others.
#16 Bullfighting at Plaza de Toros Real Maestranza
Plaza de Toros Real Maestranza has been around since 1881 when it first opened. It continues to host bullfights every Sunday until they eventually retire each one of them from the ring.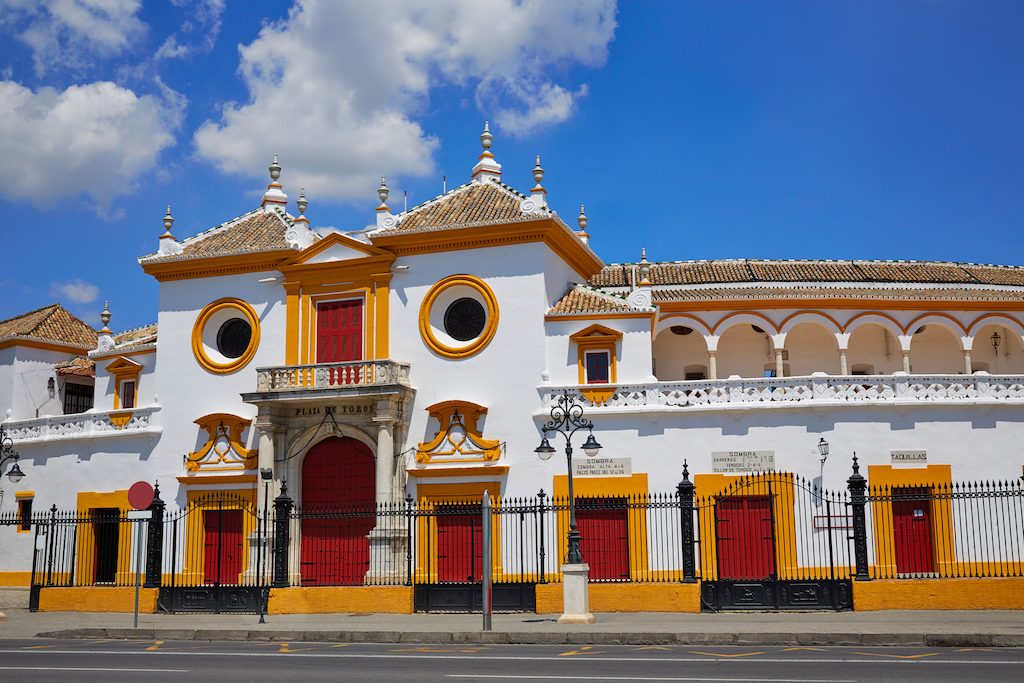 Seeing one of these fights live is an experience like no other, and it will be something you never forget due to how intense it can get in so little time since each fight only lasts around 15 minutes before the next starts up again with a new bull involved.
#17 Casa de Pilatos
Casa de Pilatos is a 15th-century palace located just off the Plaza del Triunfo, and it's been preserved and restored to its former glory from when people used to live here centuries ago.
There are numerous rooms open for visitors to tour through, including ones with Moorish architecture and others that contain Italian paintings on display, so make sure you set aside enough time if you want to see everything this perfect place has to offer since there's quite a bit of history inside.
#18 Guadalquivir Riverfront
Spend some time on the Guadalquivir Riverfront so you can admire this natural wonder while having a nice picnic with family and friends.
This is one of the best ways to end your trip in Seville since it's quiet enough where you don't have to deal with too many people that might ruin the experience for everyone else who wants peace instead.
#19 Parque de Maria Luisa
If you're looking to take a break from exploring old buildings and museums, then head over towards Parque de Maria Luisa since this is where you'll find various gardens that will make your eyes widen in amazement.
There are quite a few different flowers here as well as plenty of trees for those who enjoy nature; however, what's even more amazing about it all is the fact that there's also an area dedicated to Seville's history with statues representing famous figures such as Christopher Columbus and Bullfighting author Jose Martin Miguel.
#20 Visit Triana
The last place you should visit during your stay in Seville is Triana, which happens to be another one of the fascinating places to check out.
What makes Triana so special are all the ancient buildings, fresh food markets like Mercado de Triana, glass windows, and narrow streets where visitors can explore its history while taking pictures.
#21 Visit Flamenco Bars
If you're looking for something else to do while here in Seville, why not check out some of the popular Flamenco bars located all over town?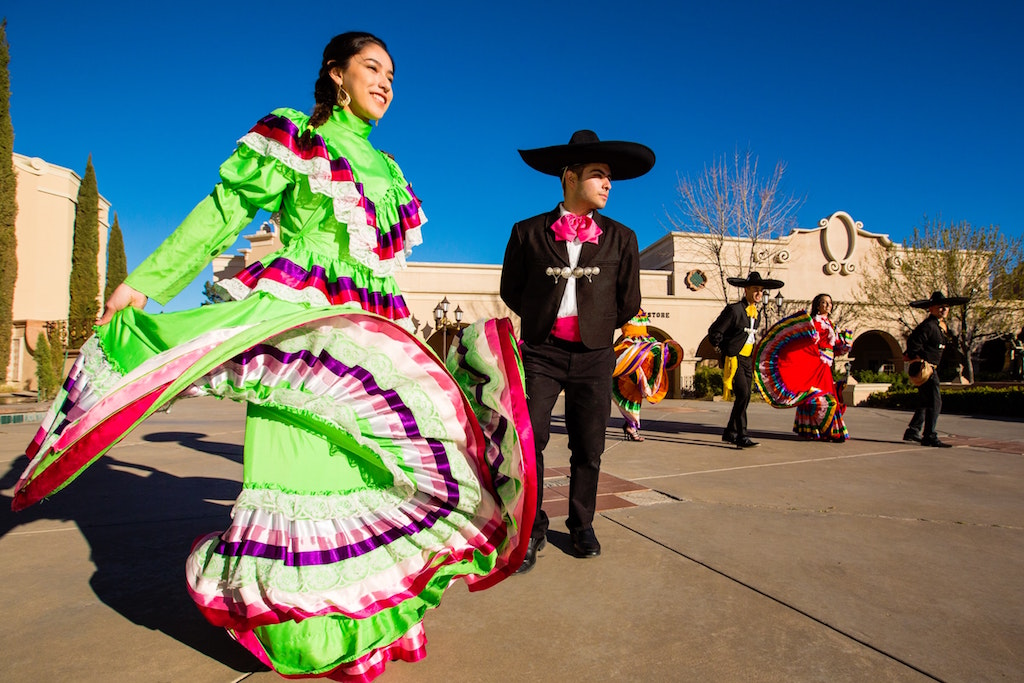 These joints have been around since flamenco was first introduced into Sevillan culture; however, what makes them special is how they can provide visitors with a unique experience by allowing them to enjoy this traditional Spanish music and dance.
Towards the end of your time spent here in Seville, everyone might feel exhausted from all their activities during each day though there's no need to worry about getting tired since it also happens to be one of those cities where people can stay up late at night if want as well.
#22 Torre del Oro
One of the more interesting attractions you might want to visit in Seville is Torre del Oro, which literally translates into "Bull of Gold," located right at Parque de María Luisa.
Today, this stunning lookout is the home to the Naval Museum and provides breathtaking views of the river and city. It was originally used as a jail during the medieval period, and it's still a working prison today.
Since Spain has had such strong ties with bullfighting throughout history, two bulls live on-site here, so they can be used if someone wants an unforgettable experience by having one fight them inside the ring during each performance.
An audio guide is also accessible with a few extra bucks and the entrance fee if you need further assistance.
Day Trips if You Have More Time:
#1 Córdoba Road Trip
Cordoba has been home to many civilizations throughout its long history dating back thousands of ago when people first started settling in the region.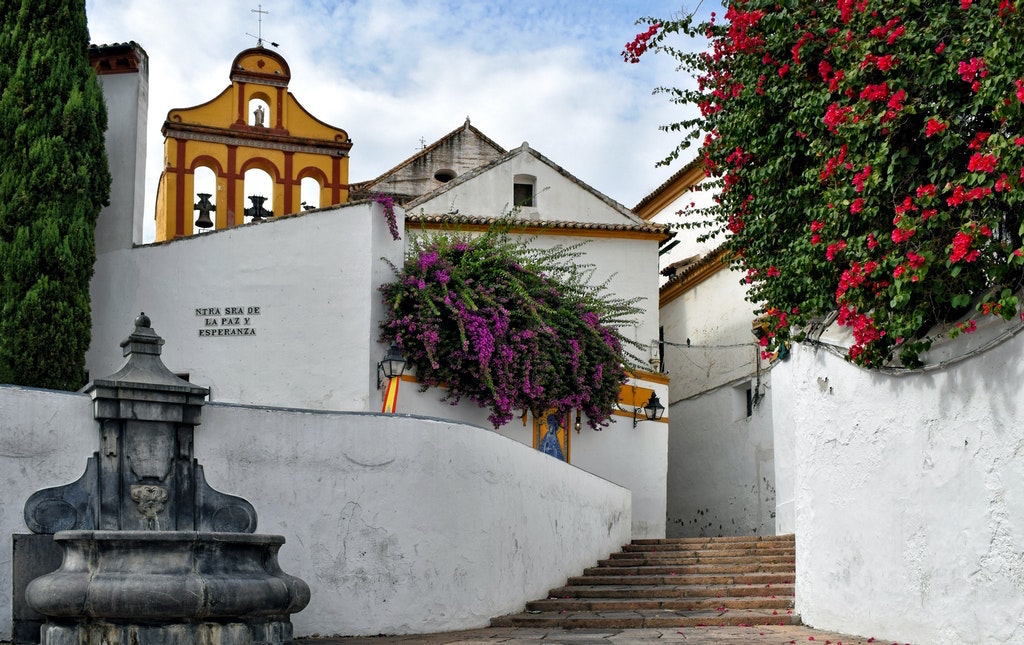 Some of these civilizations include Rome and Islamic forces, which is why you'll find numerous mosques to visit during your time here, along with a cathedral where many Christians were baptized.
There are also plenty of other activities that will keep everyone busy from start to finish, such as river rafting on the Guadalquivir River or visiting an olive oil farm, among others; however, one thing's for certain: there's no way anyone can leave Cordoba without trying some tapas since this type of cuisine originated in Seville, Spain back when people first started immigrating into this country centuries ago.
#2 Granada Day Trip
Granada has been around for over 2000 years and was originally built as a fortress since it was located along several different trade routes, including Rome and Constantinople. This is because there were so many wars going on back then.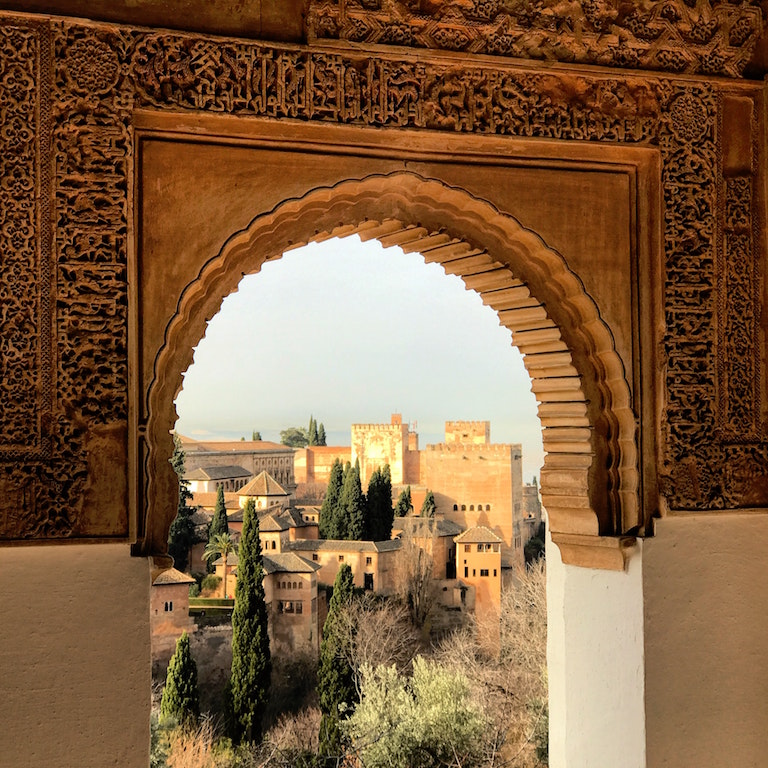 After a few centuries passed by, this city became a center for art and architecture and home to some of Spain's most talented artists, such as El Greco, who actually lived here part-time during his life.
In addition to all these famous sights you can take in a while visiting Granada, one thing's for certain: no trip would be complete without seeing Alhambra Palace first hand before walking around at night underneath its beautiful lights showcasing what this place looks like lit up after darkness falls upon the land.
What is the best way to get from Seville Airport to the city center?
The quickest and easiest way to get from Seville airport (or Jerez de la Frontera) into the city is by taxi. However, hiring a private car will be more cost-effective than splitting up between multiple taxis for each person if you're traveling as a group.
Public bus is another option that takes around 20 minutes to reach Plaza Nueva in the heart of the old town. The final option would be renting a car with GPS navigation – it's easy!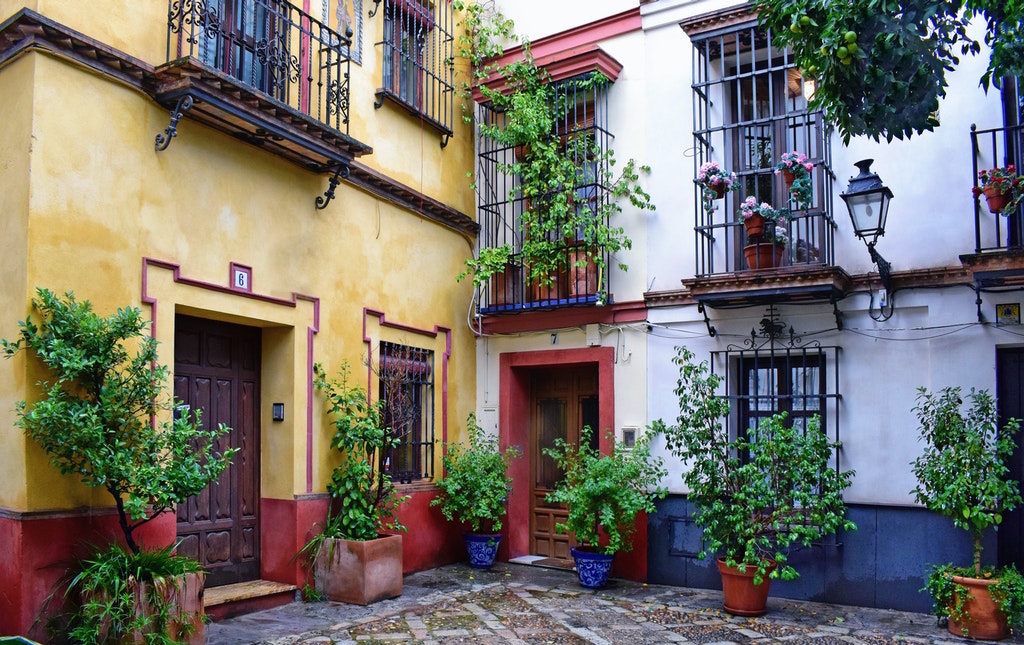 How to Get Around Seville?
When you visit Seville, you'll need to get around the city while seeing all of the city's activities. Because there is just one attraction after another in the historic center, most of the time this will mean walking. However, if walking throughout the day isn't an option for you for whatever reason, Seville's public transportation may assist.
Seville has several options for getting around, including buses and taxis. You can also rent a car to get from one attraction to the next stop as quickly as possible if you don't feel like walking long distances or waiting on public transportation.
The first thing we recommend is taking advantage of Seville's bus system because it will allow you to see more sights without walking all day! This includes Metrobus lines – which operate short routes within neighborhoods throughout the city center – and longer-distance intercity buses that travel between different cities in Andalusia (and beyond).
You'll have plenty of opportunities to explore on foot or by bike, but if you want some help getting around, we recommend renting a car with GPS navigation – it's easy!
However, if you're looking for something more relaxing than driving yourself around town, get into one of the many buses or trains available throughout the city. They run frequently and are very affordable.
Where to Stay in Seville?
There are plenty of lodging alternatives in Seville, making it one of the most popular cities in Spain. There are various places to stay, so visitors of all types should find something that meets their requirements. So it's just a question of selecting where you want to spend your two days in Seville.
The most popular place to stay is in the city center. This is where you'll find all of Seville's attractions, day or nightlife entertainment, and restaurants that are worth checking out! The drawback with staying centrally located is that it can get noisy at night if your window faces a crowded street.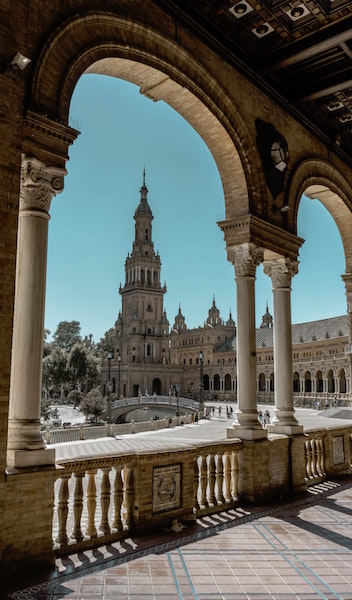 Suppose you're okay with being a little off the beaten path. In that case, we recommend going for a hotel near Avenida de America because this area has more budget-friendly rates than the historic core but still offers plenty to see and do within a short walk from where you're sleeping.
What things should I do during my 2 days in Seville?
Whether you're looking for a quiet getaway or something more exciting, Seville has it all. Because it's one of Spain's most popular tourist destinations, you won't run out of things to do in the city.
During your stay in Seville, you will search the beautiful old town for the finest Seville attractions. But this isn't where this Seville itinerary ends; instead, it takes you away from the city center into areas like San Bernardo and Triana, which are both charming and a good place to visit. This allows you to believe that you've seen the best things in the city genuinely.
However, before we get to our itinerary for visiting Seville, we'd like to remind you to obtain travel insurance. You can't predict what will happen; trust us when we say that you don't want to be on the hook for thousands of dollars in medical expenses if you can avoid it.
Final Words
There are several different things to do during your stay in Seville, depending on what you're interested in. Still, it's usually best to check out the Metropol Parasol first since this is one of the most popular places for tourists visiting here.
Just two days in Seville will allow you to see the city's major sites while going giddily over all the blue and yellow ceramic tiles and clapping your hands, and stamping your feet during a flamenco performance. Yet, it will also give you enough time to get off the beaten path to discover Seville's soul in Triana.
When will you be making plans for Seville? It is a great place to visit.