If you ask me how I like to travel, I would say "solo." As a photographer, I find it's easier to wander alone and take my time to get exactly the right shot. So on my third visit exploring Venice, I found a few of the best things to do in Venice, Italy. I was totally prepared to take in a day at the Carnival of  Venice, Italy and then spend the next few days bumbling around this magnificent city with only myself for company.
That said, I had the good fortune of being introduced to a company called Italian Days Food and Wine Tours who offer tours in several Italian cities, including Venice.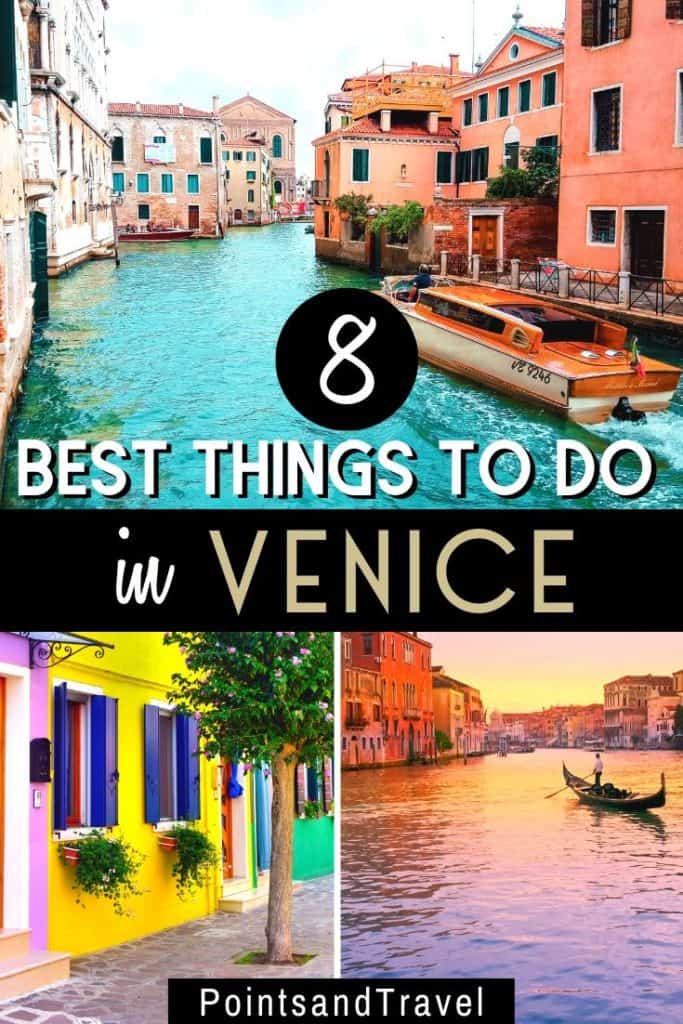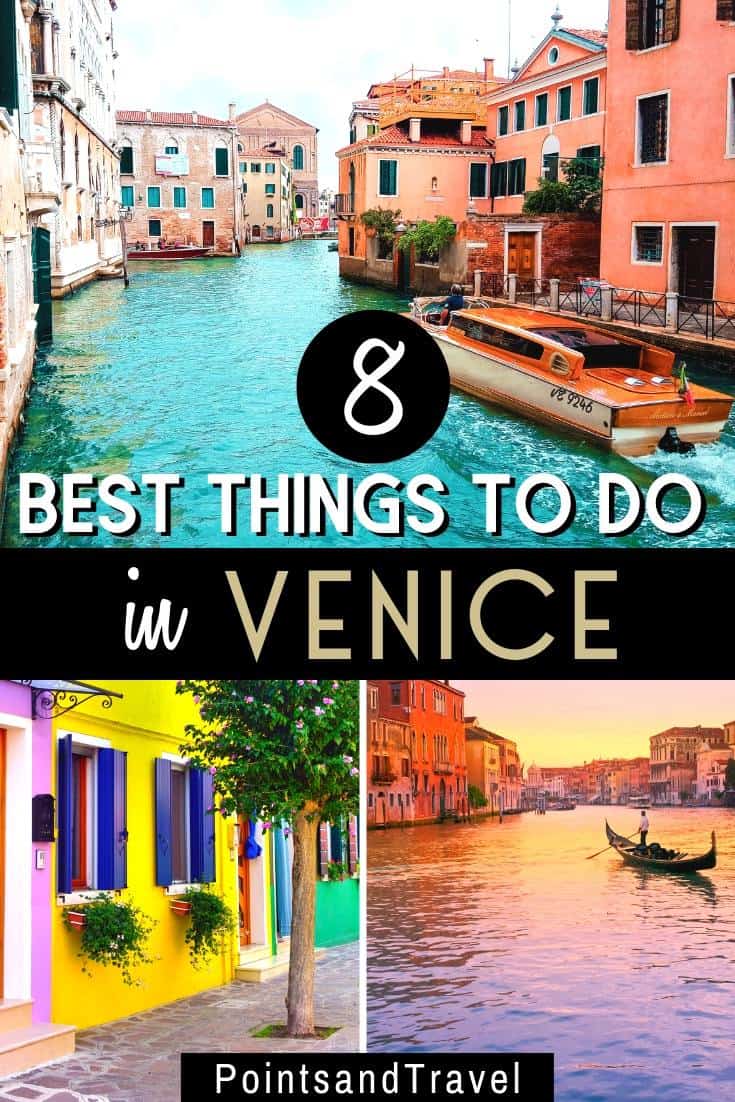 I figured out of four days on my own exploring Venice, it might be good to tap into the local food scene, so I emailed the Venice sales manager of the company and licensed tour guide, Lorenzo Guglielmi. Before long, I was getting frequent emails from Lorenzo suggesting ideas for photography and local experiences far beyond the food scene.
8 of the Best Things to do in Venice:
#1: Visit The Island of Murano
Before I ever stepped foot in Venice, Lorenzo had set up a tour of a glass factory on the island of Murano along with a flamework class – the technique for creating glass beads. There was no question Lorenzo was going to be my new best friend in Venice. We agreed to meet early on my first full day in Venice and it was off to the races, or in this case, the island of Murano.
By lunchtime, I had toured the amazing NasonMoretti glass factory and had watched a gold-rimmed water goblet take shape from a molten piece of liquid glass that eventually would sell for $80. I had also spent two hours with glass artist Alessia Fuga creating four glass beads in her tiny studio. This ended up being one of the best things to do in Venice Italy.
#2: Visit Local Bars and Sample Wine and Cicchetti
After a bite of lunch, it was back to Venice where Lorenzo spent the rest of the day showing off this city that he loves and giving me a taste of how he typically runs his "walk and talk" tours. We made a few stops at the local bars, known as "bacari", to sample the local wines, as well as indulge in "cicchetti".
Cicchetti, similar to tapas, are small servings of finger food, such as sandwiches, little plates of olives or sardines, cheese or cold cuts, all on display for patrons to pick and choose. Bacari are tucked into tiny spaces throughout Venice with limited seating and generally packed to overflowing. On one of our stops, I noticed a group of three gondoliers on break cajoling over wine and instinctively I knew I was mingling with the locals.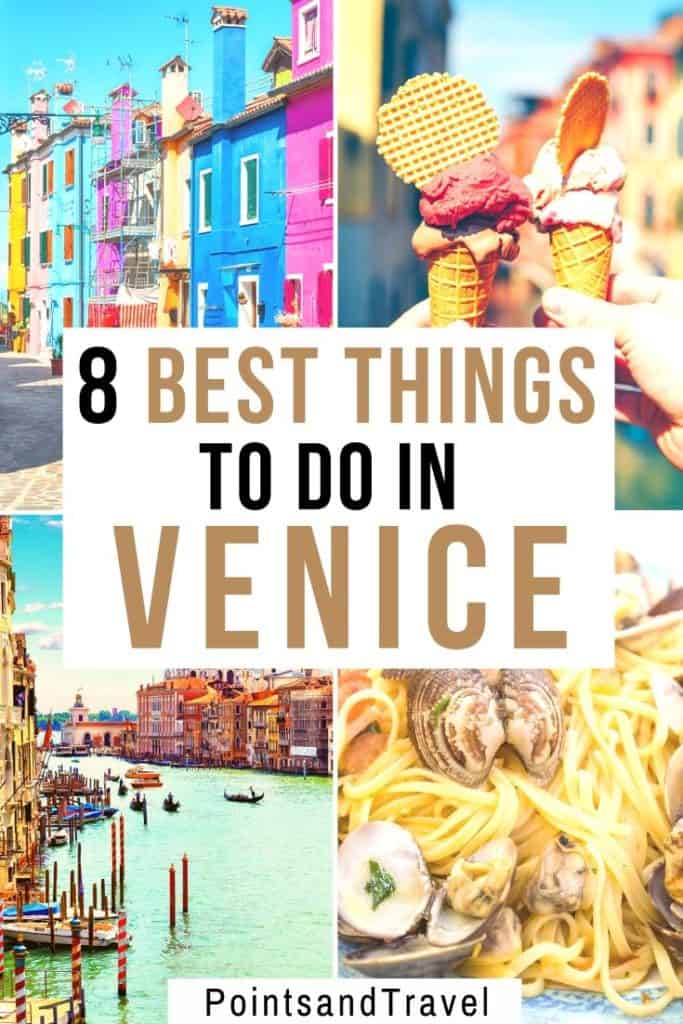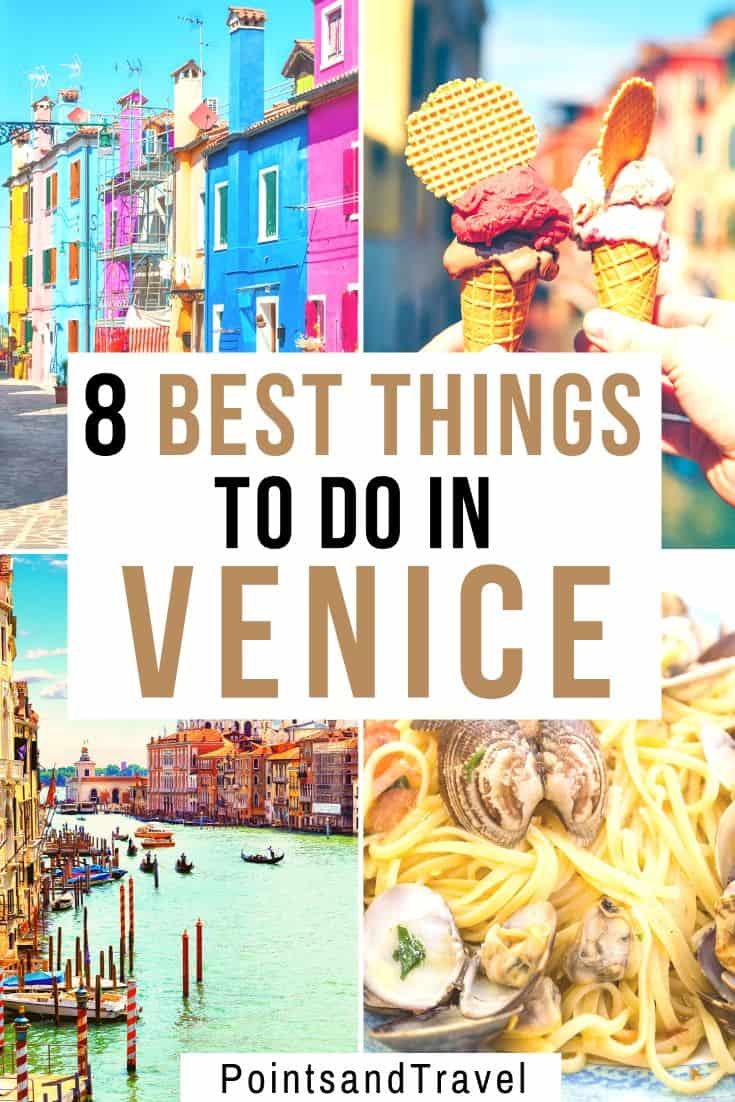 #4: Shop at the Local Food Markets
In between the "bacari" visits, Lorenzo was anxious to show off some unusual places on the backstreets of Venice. We walked through the colorful food market and window shopped some tempting sweets. We made a stop at the Scala del Bovolo, Palazzo Contarini in the San Marco district.
Bovolo is a Venetian word for "snail" and appropriately describes the look and feel of this external spiral staircase attached to a former palace. There is a small fee of $10.28 to climb this beauty. Next, we headed to T Fondaco Dei Tedeschi, a stunning high-end department store in an old palace with a rooftop terrace that affords a sweeping view of the Venice lagoon.
#5: Check out the Libreria Acqua Alta
The day wasn't complete without a stop at the most amazing bookstore, Libreria Acqua Alta, (meaning bookstore of high water) which felt like something out of a Harry Potter book. Thousands of books, stacked from floor to ceiling were stuffed into every nook and cranny in the narrow building adjoining a canal.
Sitting front and center was an old gondola spilling over with books and somewhere in all this dusty, musty scenario was the proprietor, sitting behind a cluttered counter with his trusty cat. A small terrace out back had a staircase made out of books where you could climb up peek over the stone wall into the canal. Libreria Acqua Alta is more than a bookstore, it's truly an attraction.
#6: Wander and Get to Know the City
As we walked, Lorenzo shared bits of insights and knowledge about his city. Venice has 400+ bridges, about 90 of which are private. The city is interlaced with 176 canals. Venice is made up of a collection of about 115 islands. Lorenzo mentioned that Venice is an unusual city for kids.
It's a city they can own; without cars, rollerblades, and bikes – they only need to watch out for the canals. Campos (or squares) found frequently throughout Venice, serve as playgrounds for the young ones. In the warm summer months, Italian Days typically offers boat tours in combo with the walking tour.
In the warm summer months, Italian Days typically offers boat tours in combo with the walking tour. Lorenzo teams up with Captain Marco, to showcase the best of Venice lagoon and the surrounding islands using a beautiful old wooden fishing boat. Marco is the taxi driver of the luxury Hotel Belmond Cipriani. But his true passion for vintage boats made him move a step further into a private association with the important mission of introducing people to the soul of the Venetian lagoon.
He was in the process of refinishing his boat for the upcoming season and invited us to take a look. As we entered a warehouse, Marco and his handsome smile popped up from the hull of his boat covered in sanding dust. His project was a work of art as much as it was a vessel. I could see this would be a charming experience exploring Venice with Marco at the helm and Lorenzo pouring the Prosecco or perhaps Bellini and serving up Cicchetti.
#7: Take a Venice Boat Tour
What's to appreciate about Italian Days is their adaptability to fulfill your expectations of a Venice experience. With the boat tour, you can opt to have lunch with locals Nini and Nino in their exquisite garden. Nini is a well-known Venetian artist and Nino is a cook with over 40 years of professional experience in the kitchen.
The boat/walking tour lasts around three hours and is ideally suited for six people. In addition, there are walking tours of Venice (2-3 hours in duration), as well as options to tour a glass factory and participate in a glass bead-making class. I feel confident in saying that whatever you hope for in your Venice trip, Lorenzo could assist in making it happen.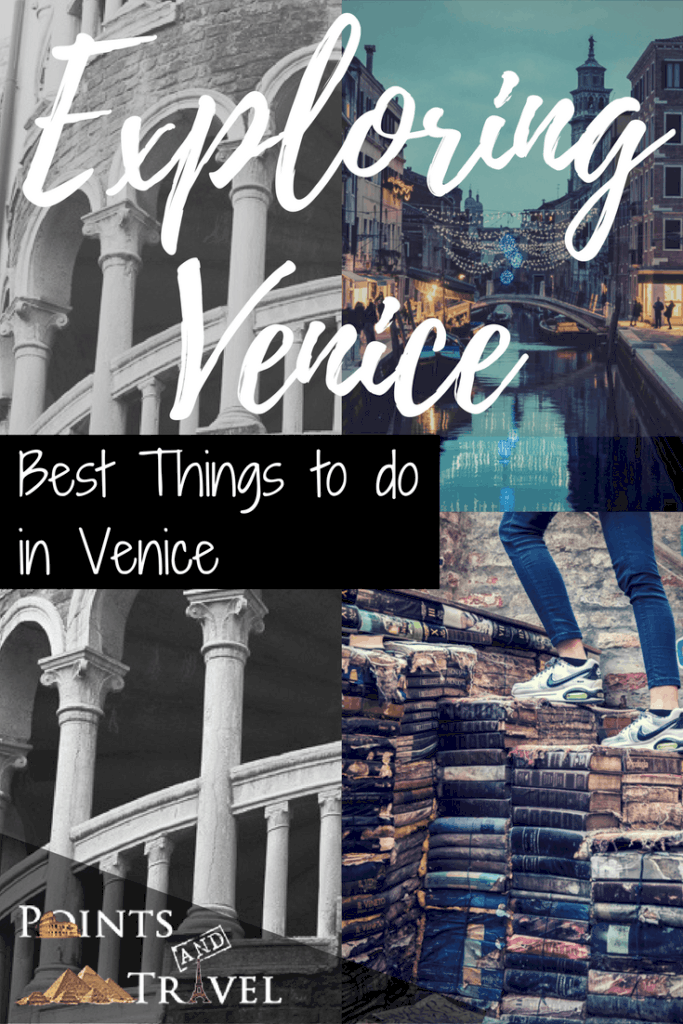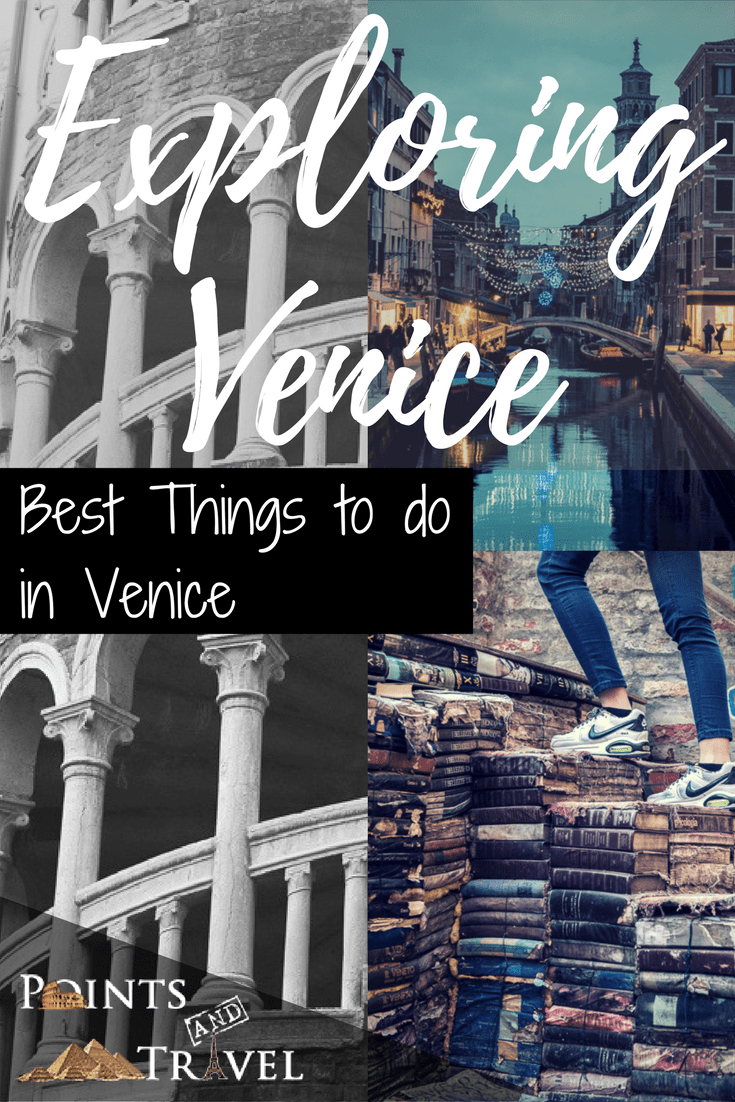 #8: Hire A Local Guide
I thank fate for my introduction to the Italian Days that eventually lead me to Venice and Lorenzo. I've seen sights that traveling solo I might have stumbled on, but with a guide, I zeroed into the good stuff in the heart of Venice and it's reflected in the photos I came home with. By the end of the day, Lorenzo and I had become fast friends. He invited me to his home for a nightcap and to meet his family. In turn, I've extended an invitation for him and his family to come to Montana. I want to share my passion for the place I love and call home with him, as he has done with me.
Recommended Reading about Venice, Italy:
Recommended reading about Italy:
Furore, Italy: The Most Beautiful Place on Earth
Portofino, Italy: At least Once in a Lifetime